Add these foods to your diet for serious acne-clearing action
Posted on March 9, 2020
Written by: 100% PURE ®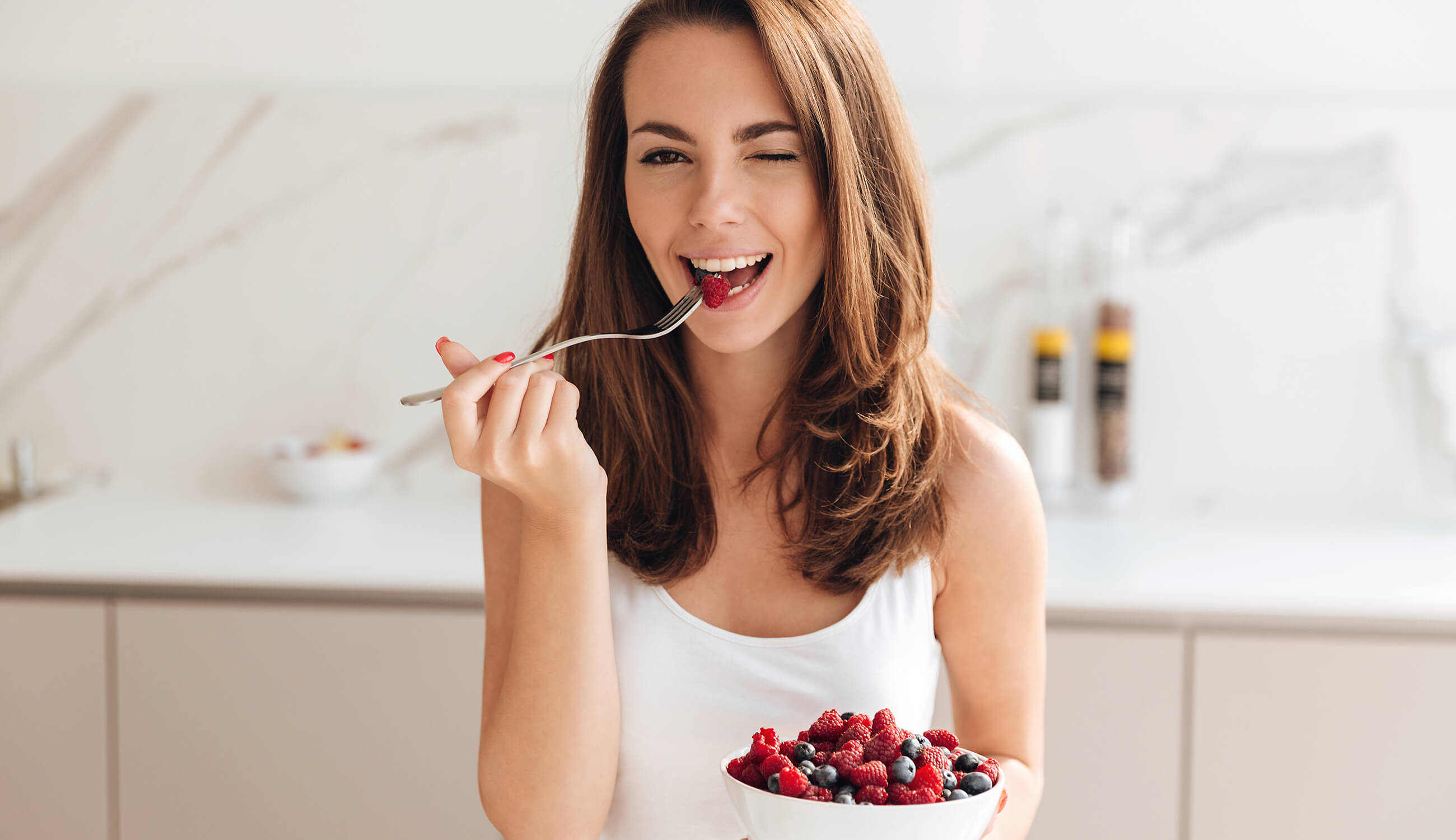 As hard as it might be to believe, clear skin is under our control – or at least it can be. While some blemishes or breakouts remain outside our jurisdiction – like those caused by hormonal changes – a more even skin tone can be achieved by just changing one little thing: our diets.
The bottom line: clearing our skin could be as simple as clearing out our refrigerators!
Diet Secrets of Our Skin
The way we eat comes out in our skin, the same way that what we're thinking or how we're feeling shows plainly on our faces. Our body is already working hard to keep us alive and vibrant, fighting air pollution and constant stress. Sometimes fighting diet pollution becomes a low priority, and we can end up with blemishes due to how and what we're eating.
If you're looking to boost your diet with skin clearing foods, you've certainly come to the right place! Here are a few foods that can help keep your skin in happy harmony for your best glow ever.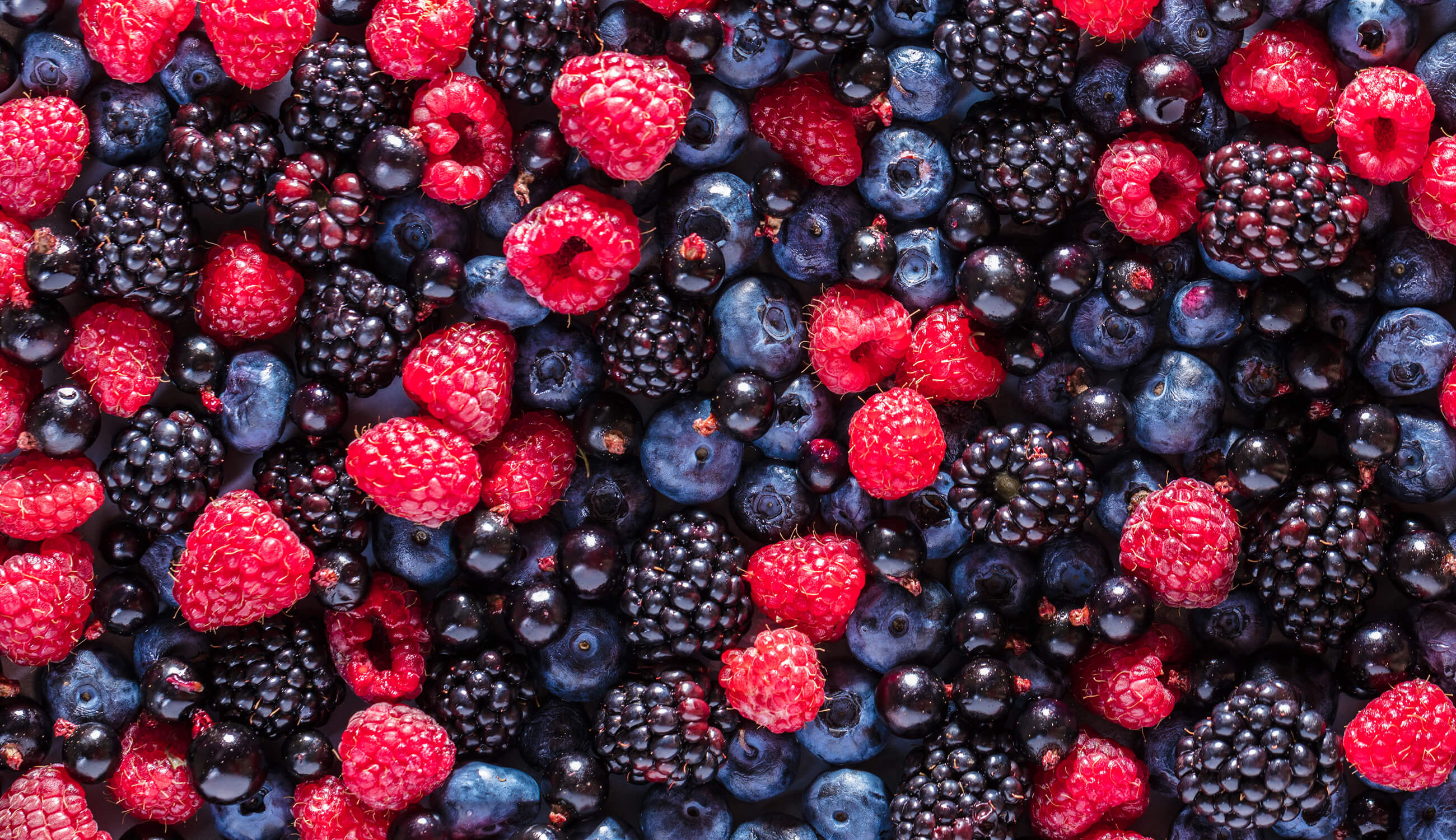 #1: Beauty in Berries
TBH, we really don't need a reason to love berries any more than we already do. Between red and blue varieties, their tart and sweet flavors taste amazing any time of the day, from our morning smoothies to our weekend slice of pie. Thankfully, berries are one of the most nutritious foods for our skin. Antioxidant rich and incredible for the complexion, working your berry of choice regularly into meals can aid in clearing your skin.
We already know that when it comes to skin, free radicals are as good as a dirty word. To put it plainly, they cause cell imbalances that eat away at our youth resulting in accelerated or premature aging. Berries are born with anti-aging powers that stop free radicals in their tracks. Furthermore, as some of the most vitamin-C rich foods available, berries can also boost radiance and clarity.
There's really no way to go wrong with berries, except perhaps by having too much of them (especially for those of you on the keto diet). Here are some berry options and benefits to help get you started:
Blueberries help to increase circulation, moderate acne and support collagen.

Blackberries boost skin cell turnover rate for newer surface skin faster.

Raspberries reduce inflammatory skin conditions and boost radiance.

Strawberries fight skin scarring and help to balance oily skin.

Acai Berries are great for protecting against UV damage.

Goji Berries help to promote collagen and keep skin perfectly moisturized.

Pineapple – yes, this sweet tropical treat is technically a berry! In addition to vitamin C pineapples contain bromelain, a gentle enzyme that naturally exfoliates the skin for even more clearing power.
We utilize berries all the time in our fruit pigmented® makeup, but if you're itching to add berries into your new clearing skin care routine, a fan favorite is our Acai Pulp Facial Scrub. Its scrubby texture polishes skin with crushed acai berries and grape seeds, boasts more than three different berries, and gives skin a berry beautiful glow.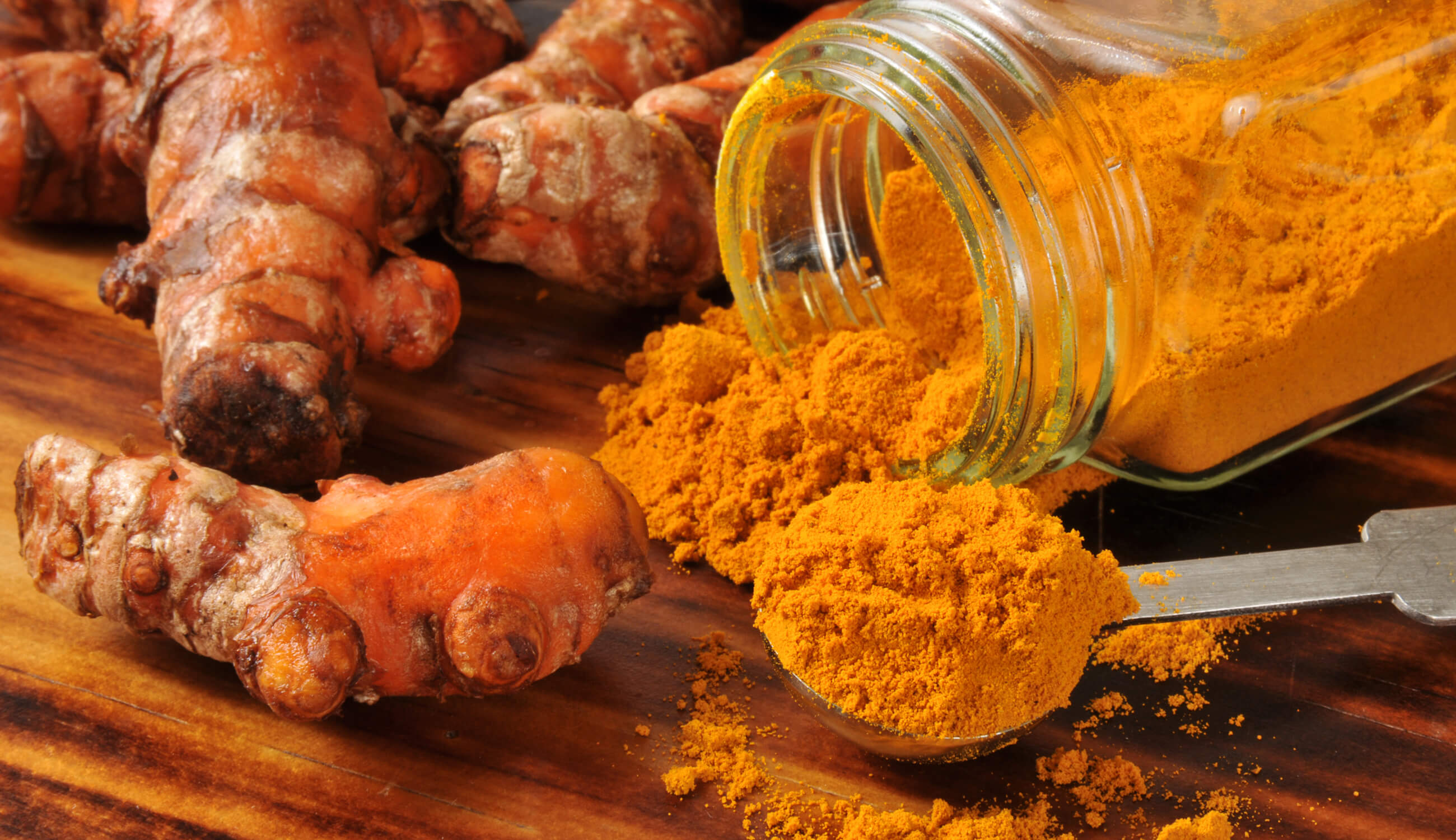 #2: Glowing Turmeric
This marigold-hued spice is commonly used in Asian and Indian cuisines, flavoring spicy favorites like curries and condiments. We love the way it tastes, but really love how beautifully it behaves on our skin.
For ages, turmeric has been used in the realm of beauty for its powerful anti-inflammatory properties. Turmeric is also antiseptic, which basically means your breakouts don't stand a chance. This root also helps with skin repair against scarring, stretch marks, and blemishes.
If skin clearing is what you're after, we'd start with a clarifying cleanser. Ours features a medley of herbs and turmeric to fight breakouts and instill glow, as well as ultra-hydrating algae for touchable softness.
DIY Turmeric Mask
One of our favorite YouTube beauty gurus shared a recipe for a DIY turmeric mask and we've loved it for years! A blend of chickpea flour, almond oil, almond milk (feel free to swap for coconut milk if you'd prefer), and of course spicy turmeric creates a thick golden paste that is calming, hydrating, and a complexion clearing powerhouse.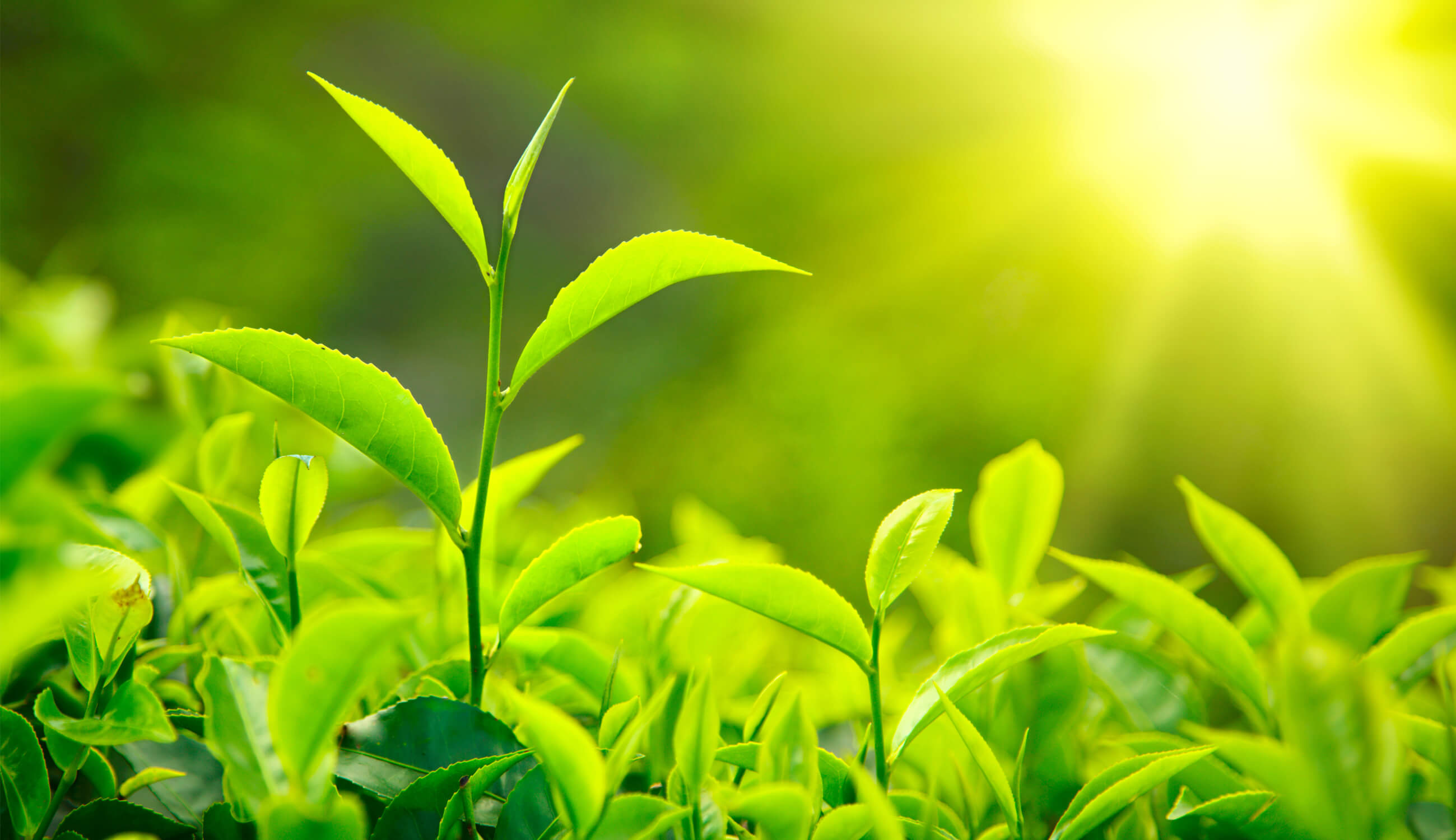 #3: Spill the (Green) Tea
Green tea rules our skin care regimen because it defends against environmental pollutants, treats acne for a clearer complexion, and soothes redness, rashes, and irritation.
This superfood is amazing for protecting the skin from UV damage thanks to a natural component found in green tea called EGCG. Paired with a component in green tea called catechins, this ingredient helps to fight breakouts and blemishes for beautiful skin clearing results. Even we couldn't resist using it in 100% PURE™ skin care, knowing just how much green tea can do.
Drinking green tea is a great way to keep our insides and outsides balanced, but don't count out a topical application of tea, too. We recommend getting your daily dose with a concentrated Green Tea Mask. Compatible with any skin type, this soothing and calming face mask softens skin and battles inflammation for a calm, cleared complexion with an angelic glow.
#4: Kombucha
Kombucha might be an acquired taste, but with enough benefits to be called a produce powerhouse, we can't overlook the research proving kombucha as a great skin clearing food.
Face breakouts can be read like a map, and many times they're traced right back to our gut. Detoxifying our insides with probiotics (good bacteria) means less blemishes appearing on our skin, and this is further supported by kombucha's B vitamin content.
Niacin, one of our favorite B vitamins, helps fight sun damage and skin cancer. Also known as vitamin B3, niacin treats a myriad of complexion issues from scarring to aging for serious skin clearing benefits.
#5: Probiotics for Gut (and Skin) Health
While on the topic of probiotics for skin, we couldn't leave out kefir! It's another fermented beverage that's similar to a drinkable yogurt, but with a few additional beauty benefits. Drinking kefir reinstates good bacteria into our bellies, which translates to better blemish fighting power on our faces. Kefir also promotes skin cell production, which means we can push off scarring faster, but don't overdo it. Since kefir is commonly a dairy product, we want to consume this in balances proportions for the best results.
Prefer to wear your probiotics? Pure kefir on the skin is great for active breakouts. Mix your kefir with egg whites and honey for a mask that balances oily skin or swap the white for avocado if you're feeling a bit dry.
PRO TIP: You can source vegan kefir options at your local health food store!
How Your Diet Shows on Your Skin
If we're being honest, we have a love-hate relationship with carbs. They taste great going down but once they're in, can cause a world of trouble for our bodies. Unfortunately, diets high in carbohydrates do result in more complexion issues. High carb foods can cause an increase in sebum and skin cells, which means blackheads are coming to set up shop.
We mentioned before not to consume too much kefir; this is because dairy in increased quantities is linked to causing acne. Milk products trigger hormonal responses in our bodies, which ultimately results in less that totally clear skin.
If you want to go beyond simply incorporating skin clearing foods into your eating habits. Consider trying a low-glycemic index and dairy-free lifestyle to start. For the best results, eating plant-based or vegan for a period of time (or long-term) can really give us a reset for a happy body inside and out.
We carefully hand-select products based on strict purity standards, and only recommend products we feel meet this criteria. 100% PURE™ may earn a small commission for products purchased through affiliate links.
The information in this article is for educational use, and not intended to substitute professional medical advice, diagnosis, or treatment and should not be used as such.
Sign up to our email newsletter for more blog updates and exclusive discounts.
< Older Post | Newer Post >