Our gift guide to clean, decadent beauty gift sets they'll love
Posted on November 1, 2021
Written by: 100% PURE ®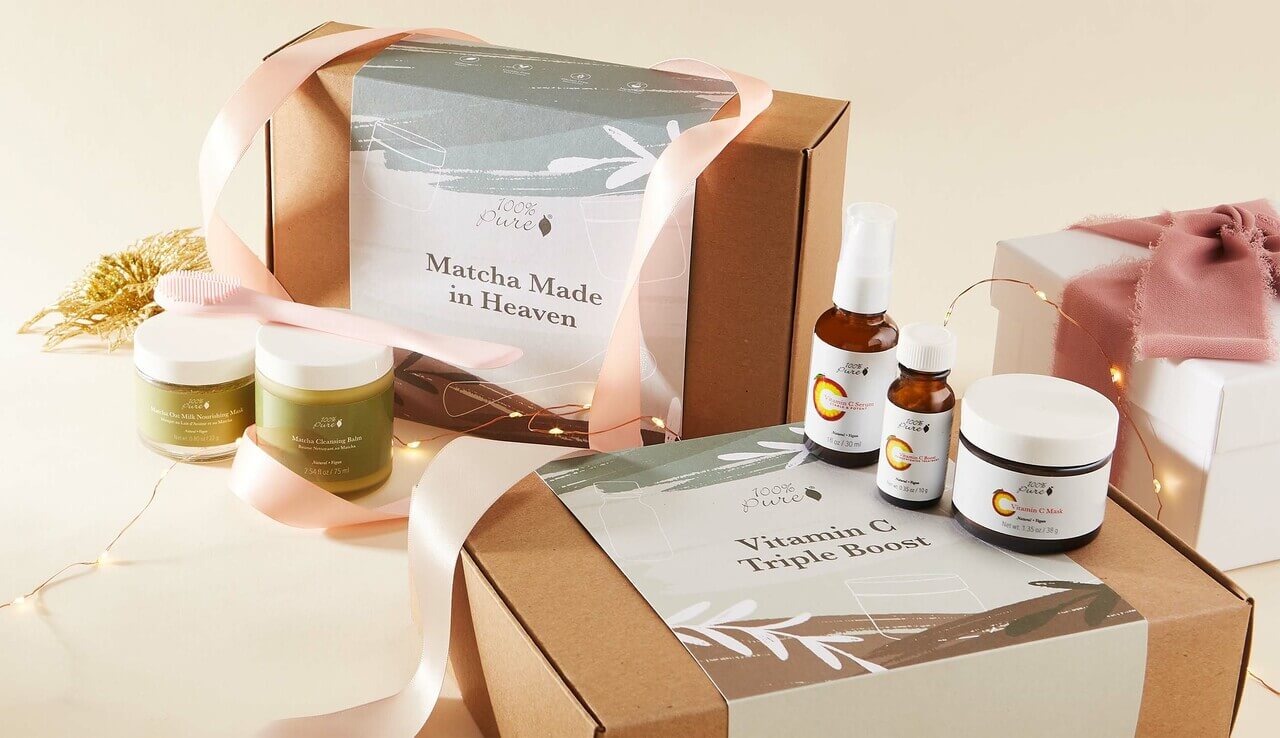 Somehow we've blinked and it's already close to the holidays! The good news is, we're a little more prepared for this bustling, buzzing season because we've already got a game plan for gifts.
This year, we're putting holiday gifts at the top of the list with curated gift sets for all our friends and loved ones. And of course, we're sharing our gift guide for some of the most thoughtful options on offer this year: our curated gift set collection.
The Most Thoughtful Gifts
Let's face it: gifting is not everyone's love language. Many of us struggle with what to get, even for those closest to us. We second guess our choices, wonder if we're spending too much or too little, and then wait until the last minute and end up with a gift card. Take a deep breath and know that holiday gifts don't have to be complicated. Gift guides will help you navigate what each person in your life needs and wants.
What are some products that are pretty much universally needed? Let's start there for our gift guide.
We all need to take care of our bodies – why not turn a need into a plan? Personal gifts are some of the most thoughtful holiday gifts because they turn a necessity into a luxury. This way, the receiver feels cared for, even in their everyday tasks.
This type of gift really works well for a person who already loves skin care and body care products. But what about the chic minimalist in our lives?
With all the varying degrees of luxury in the personal care market, beauty products often get mislabeled as extra, when in fact, they're important – even for someone who prefers a simplified routine. We find it so rewarding to gift skin and beauty products to those that hardly take the time to spoil themselves, or who usually just stick to the basics and never try anything new. It allows the receiver to safely try new products and makes us look like the gift hero every time.
No gift guide would be complete without a gift option for the person that's notoriously hard to shop for. Spoiler alert: they're getting personal care products, too.
Why? The type of person that has it all and has tried it all, knows what they like. A curated selection of their favorite lotions, aromatherapy, and facial products like serums and masks, shows that we listen and care.
But if picking out specific things feels like just a bit too much pressure, one of our curated holiday gift sets saves the day each time. This type of gift avoids the re-gift pile, manages to make it into their personal care stores, and gets used even before that cold piece of plastic gift card even gets removed from the sleeve.
100% PURE Gift Guide: Holiday Gift Sets
Here's our gift guide to our curated holiday gift sets. While you're at it, grab one for yourself– because we could all use a little pick-me-up this time of year. Use our gift guide below and you'll have your shopping done faster than you can say beautiful!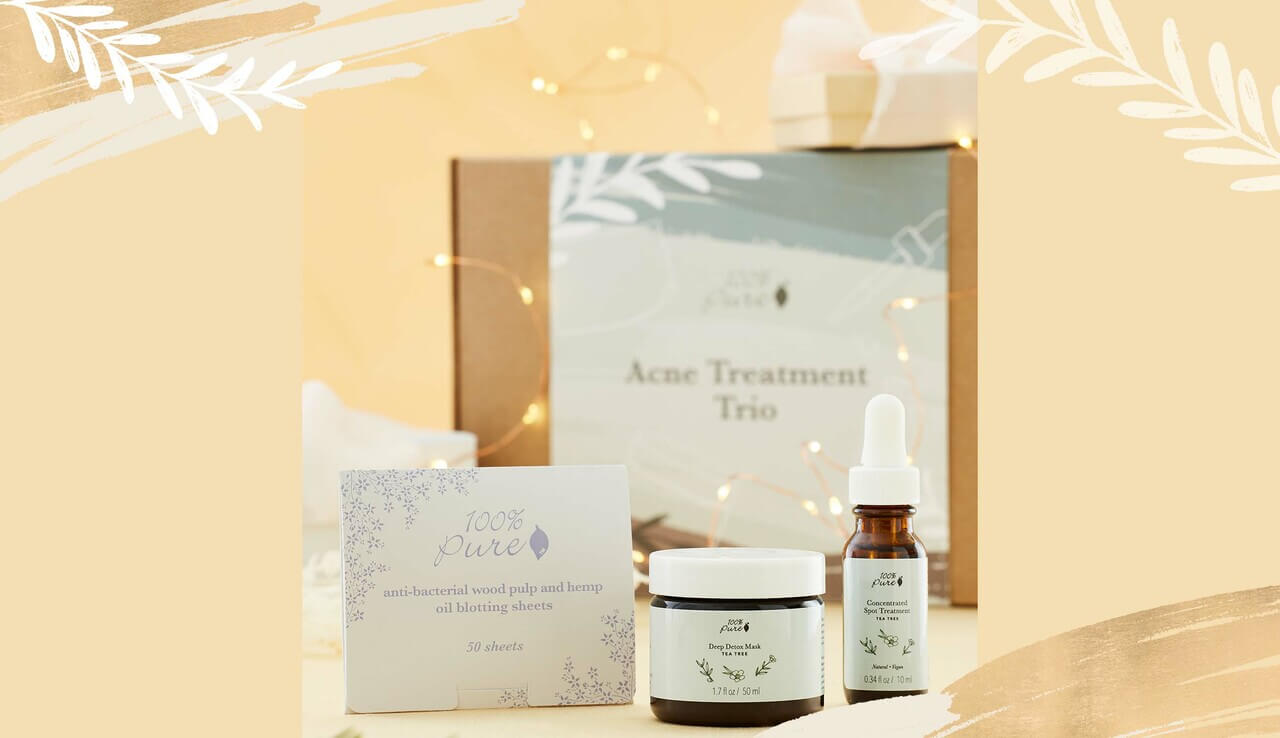 Acne Treatment Trio
Tea Tree Detox Mask
Tea Tree Spot Treatment
Wood Pulp Oil Blotting Paper
Concentrated trio of herbal acne treatments help clarify, soothe, and balance the complexion. Includes a mask, spot treatment, and compostable blotting papers. This holiday season, create the foundation for gorgeous skin in the new year!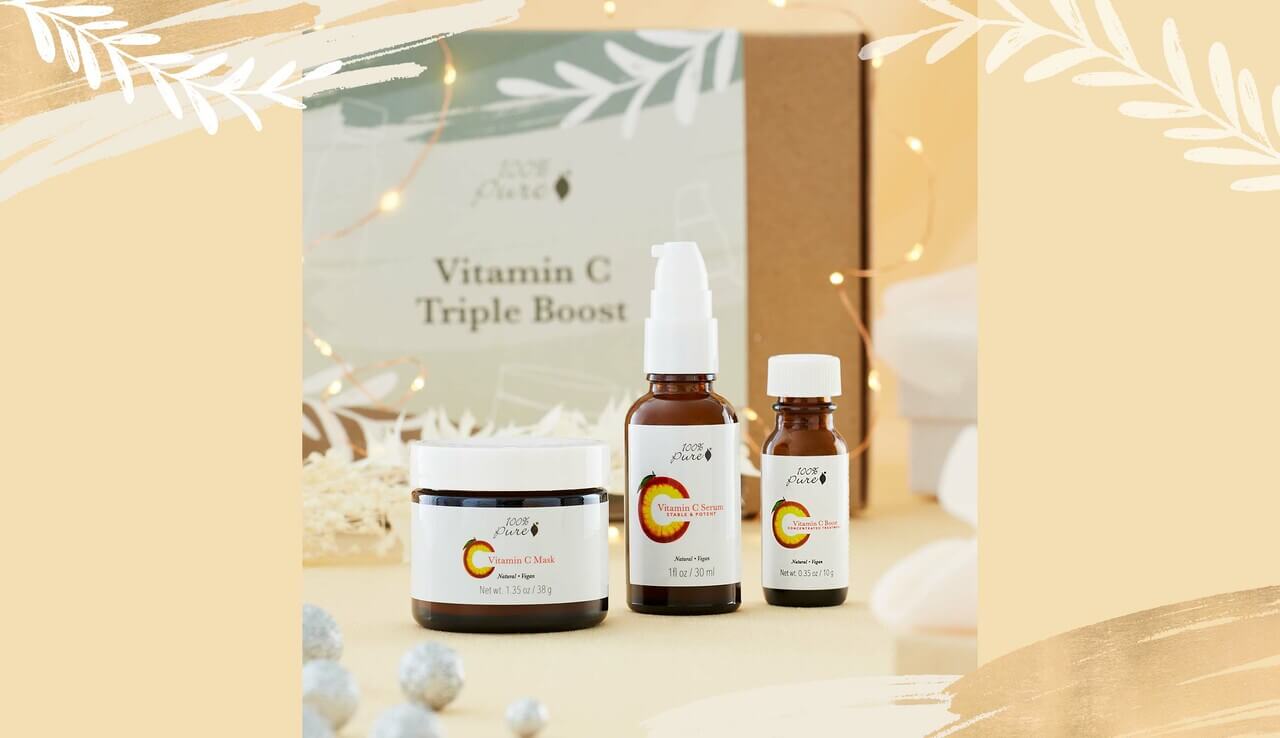 Vitamin C Triple Boost
Vitamin C Serum
Vitamin C Boost
Vitamin C Mask
Our most concentrated vitamin C treatments, all in one place! Target dark spots, dull skin, and boost collagen with one of the world's most powerful vitamins. Nourishing, gentle, and clean care for the face.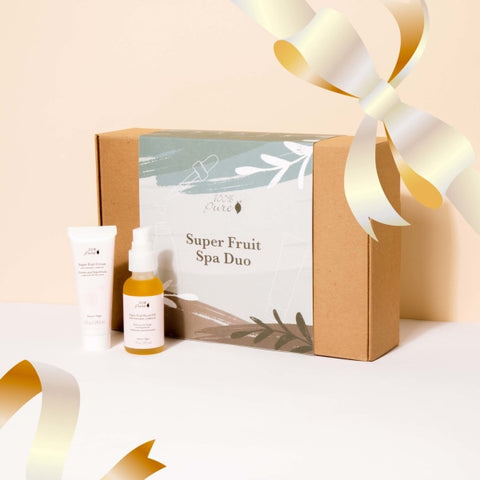 Super Fruit Spa Duo
Super Fruit Nourishing Oil
Super Fruit Nourishing Cream
Rejuvenate skin with a nourishing super fruit facial! Includes deeply moisturizing super fruit formulas for radiant, healthy-looking skin. Plus, the luscious aroma is the perfect treat after long days of working, shopping, or entertaining.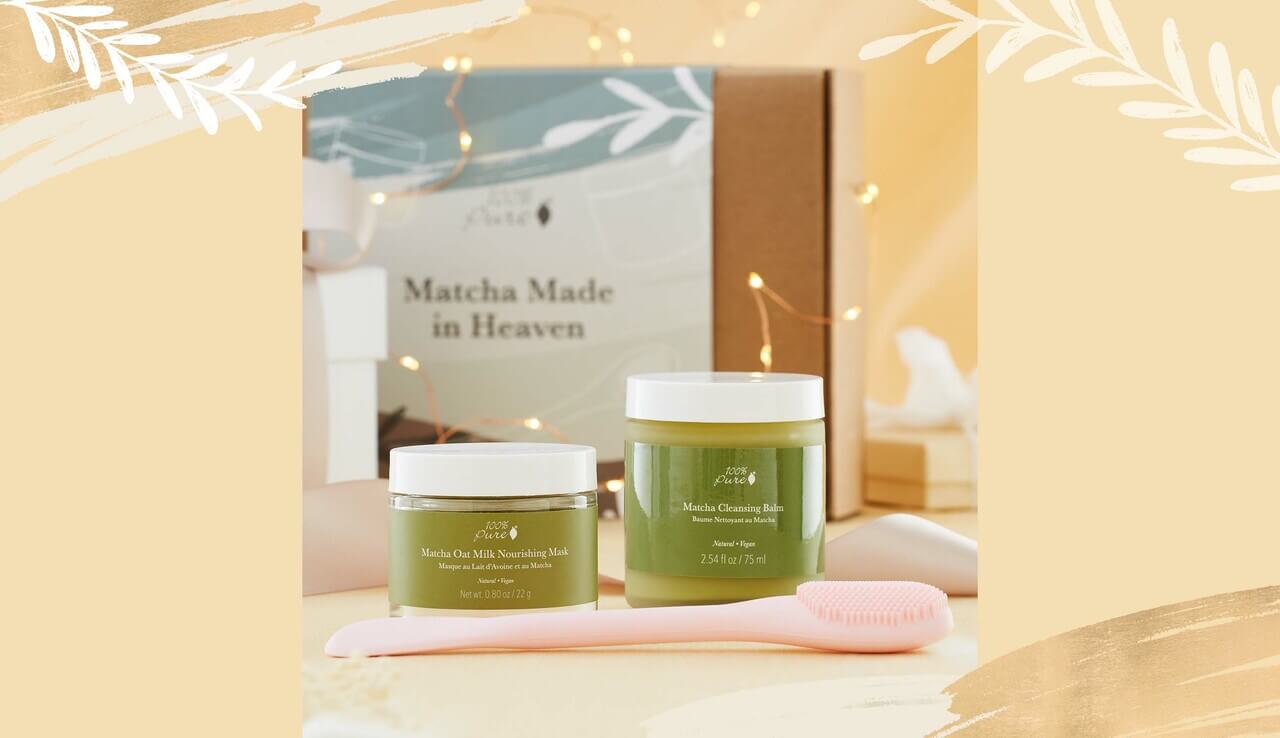 Matcha Made In Heaven
Matcha Cleansing Balm
Matcha Oat Milk Nourishing Mask
Mask Spoon
Complete your very own home facial with a silicone mask spoon and nourishing green tea formulas. Made with the finest organic matcha sourced from Japan. Matcha isn't just a delicious beverage anymore!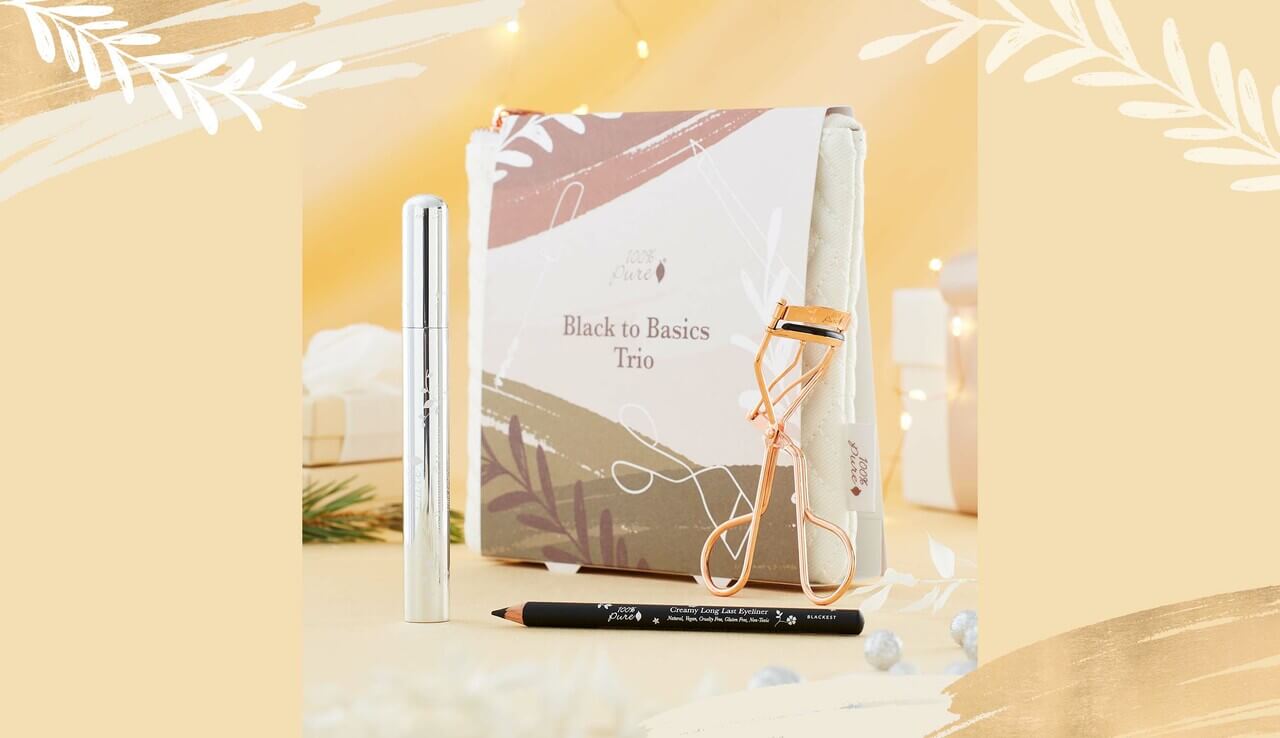 Black To Basics Trio
Fruit Pigmented® Ultra Lengthening Mascara: Black Tea
Creamy Long Last Liner: Blackest
Eyelash Curler
Unleash your best lashes yet with our award-winning Ultra Lengthening Mascara, rose gold lash curler, and long-lasting pencil eyeliner. This gift set is a gem for the makeup enthusiast in your life!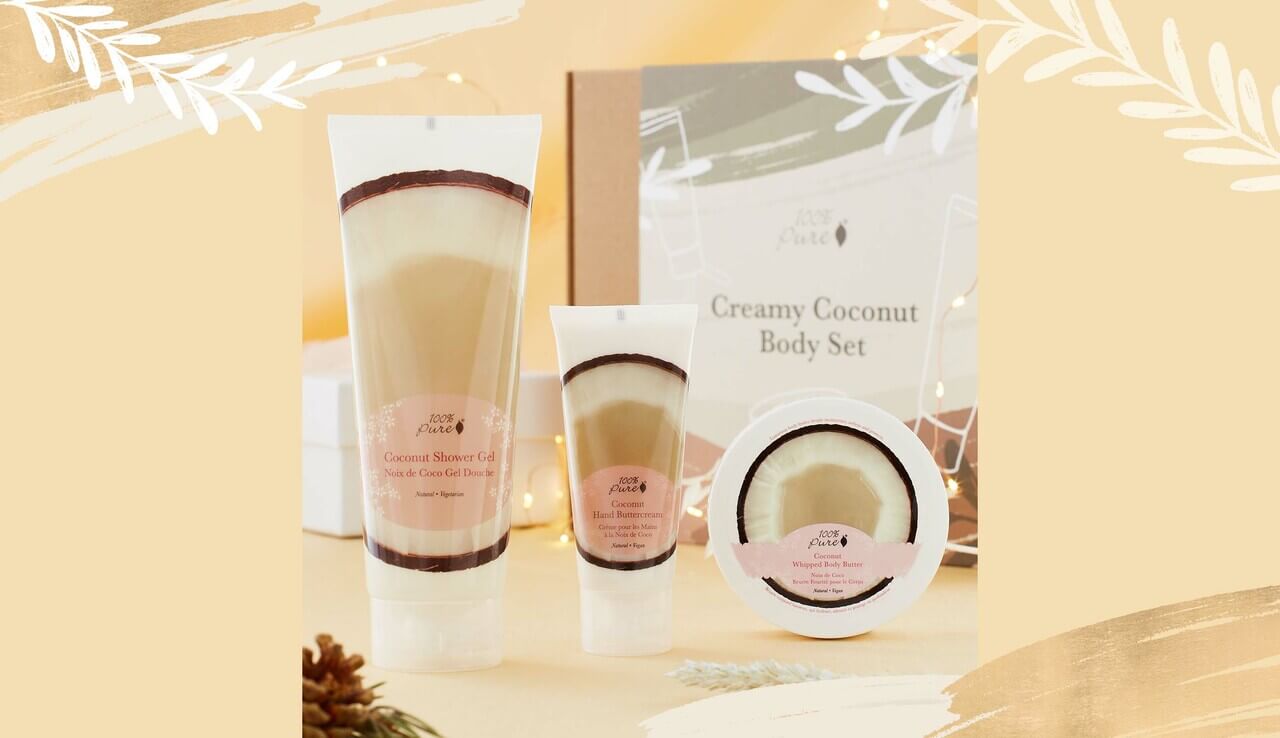 Creamy Coconut Body Set
Coconut Shower Gel
Coconut Body Butter
Coconut Hand Buttercream
Envision your very own tropical getaway with the warm, exotic scent of virgin coconut. Featuring honey, cocoa butter, and Kona coffee for deeply nourished skin. A decadent home spa experience is right at your fingertips.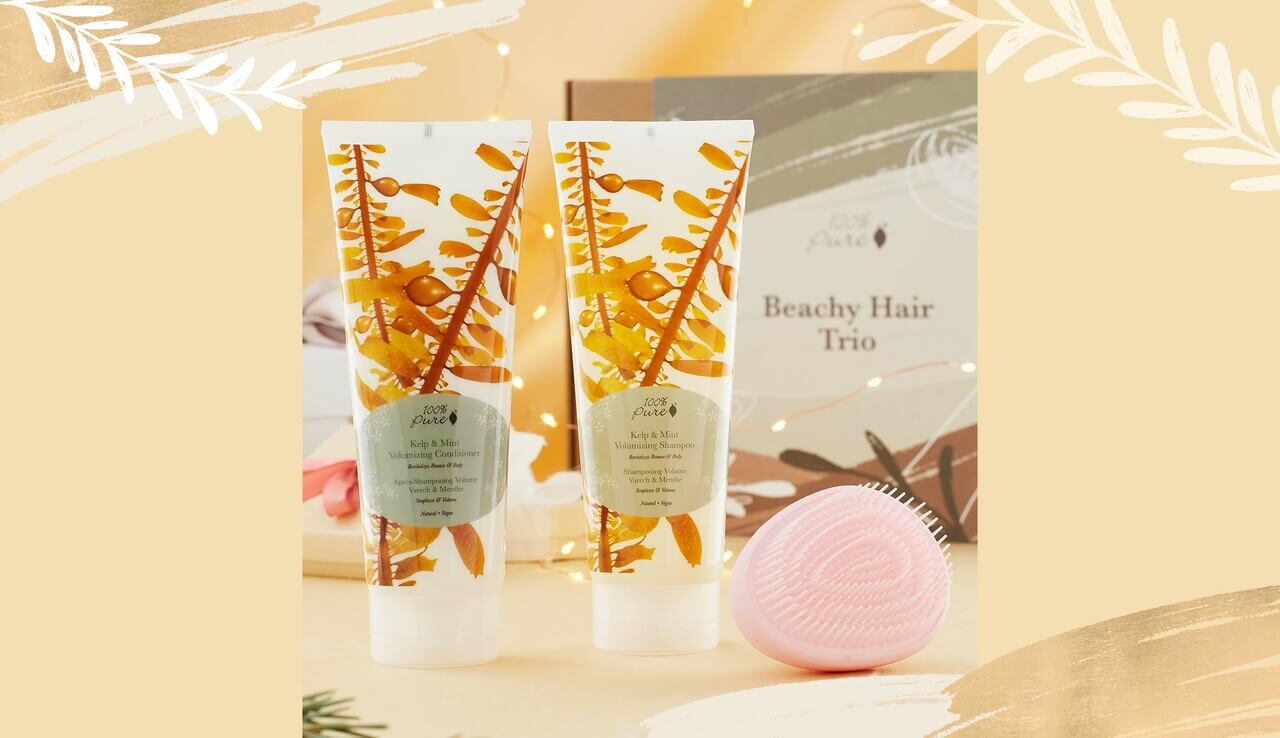 Beachy Hair Trio
Kelp & Mint Volumizing Shampoo 8 oz
Kelp & Mint Volumizing Conditioner 8 oz
Hair Detangling Brush
Create soft, wind-tousled waves and beachy volume with this sulfate-free trio. Includes Kelp & Mint hair care, plus a detangling silicone hair brush. Invigorating care for scalp and hair.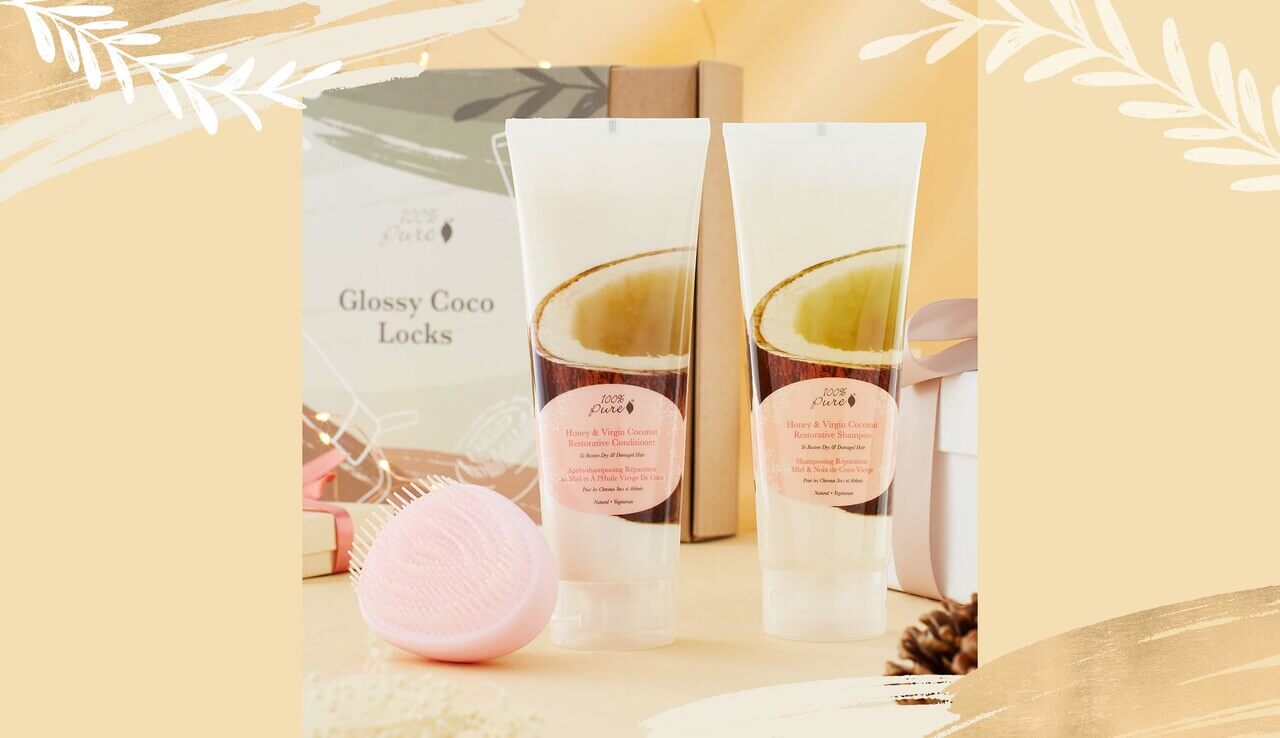 Glossy Coco Locks
Honey & Virgin Coconut Shampoo 8 oz
Honey & Virgin Coconut Conditioner 8 oz
Hair Detangling Brush
Support soft, hydrated hair and healthy shine with this sulfate-free trio. Includes Honey & Virgin Coconut hair care, plus a detangling silicone hair brush. The nourishing, silky shower sidekick we need.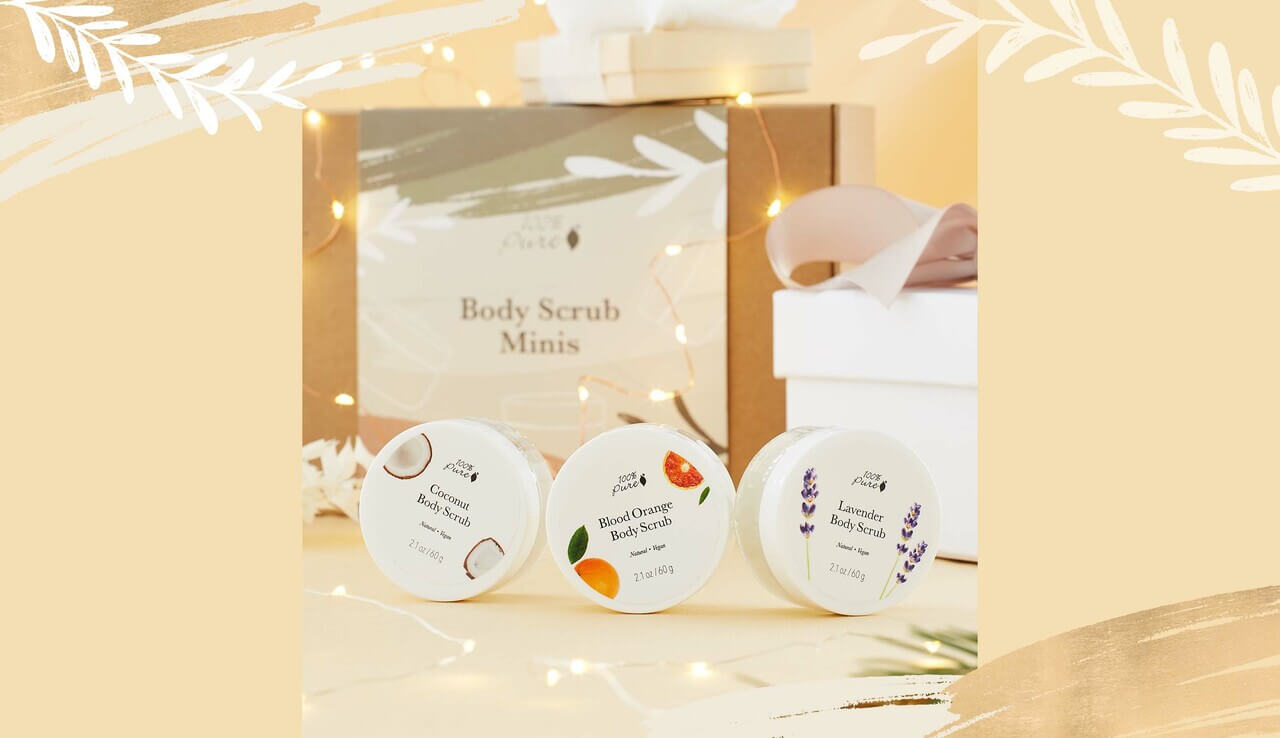 Body Scrub Minis
Mini Scrub: Coconut
Mini Scrub: Blood Orange
Mini Scrub: Lavender
Buff away dry skin while blanketing skin in rich, supple moisture with this body scrub sampler kit. Includes three best-selling body scrub scents. Say hello to refreshed skin!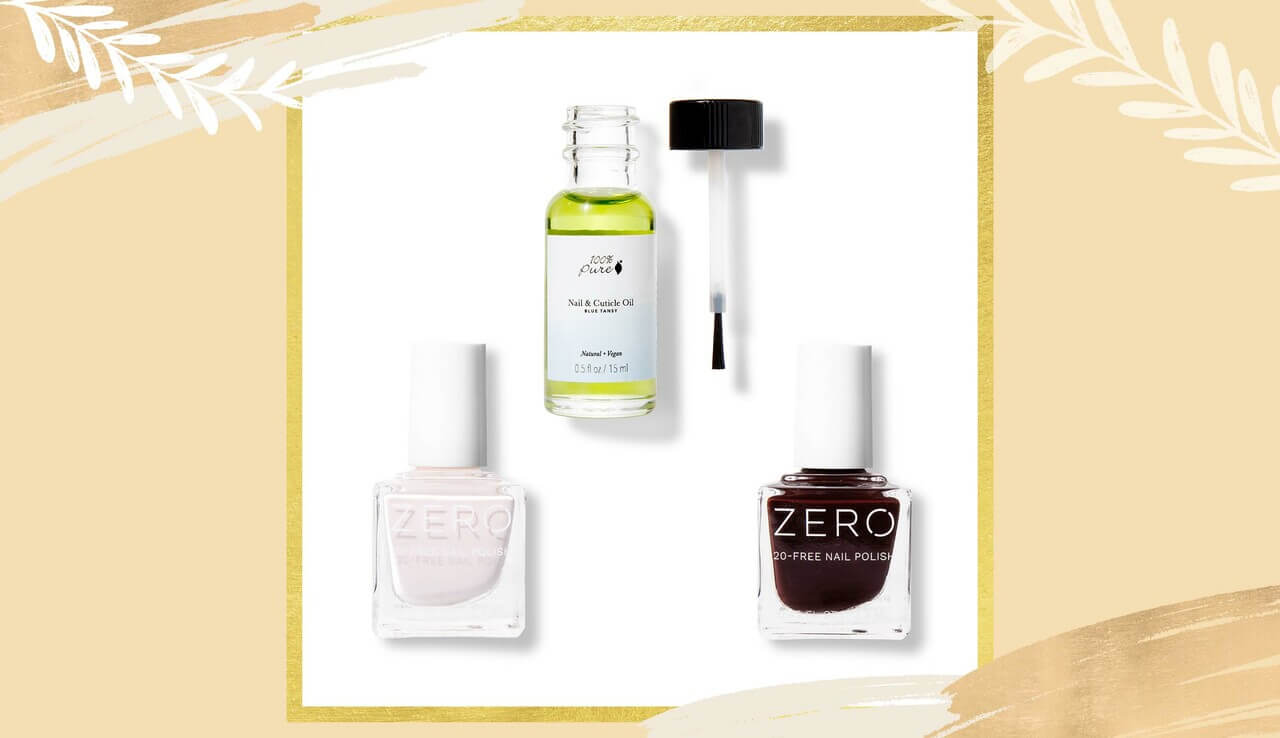 Perfectly Polished
Nail Polish: Oat Milk
Nail Polish: Elderberry
Nail & Cuticle Oil
Create the perfect mani or pedi at home with lovely shades of 20-free nail polish. Also includes our nourishing Nail & Cuticle Oil for the full salon experience. Curl up at home and give your hands the attention they deserve!
We carefully hand-select products based on strict purity standards, and only recommend products we feel meet this criteria. 100% PURE™ may earn a small commission for products purchased through affiliate links.
The information in this article is for educational use, and not intended to substitute professional medical advice, diagnosis, or treatment and should not be used as such.
Sign up to our email newsletter for more blog updates and exclusive discounts.
< Older Post | Newer Post >