20 Tips for World Mental Health Day
Mental health tips for dealing with stress, anxiety, and uncertainty
Posted on October 9, 2020
Written by: 100% PURE ®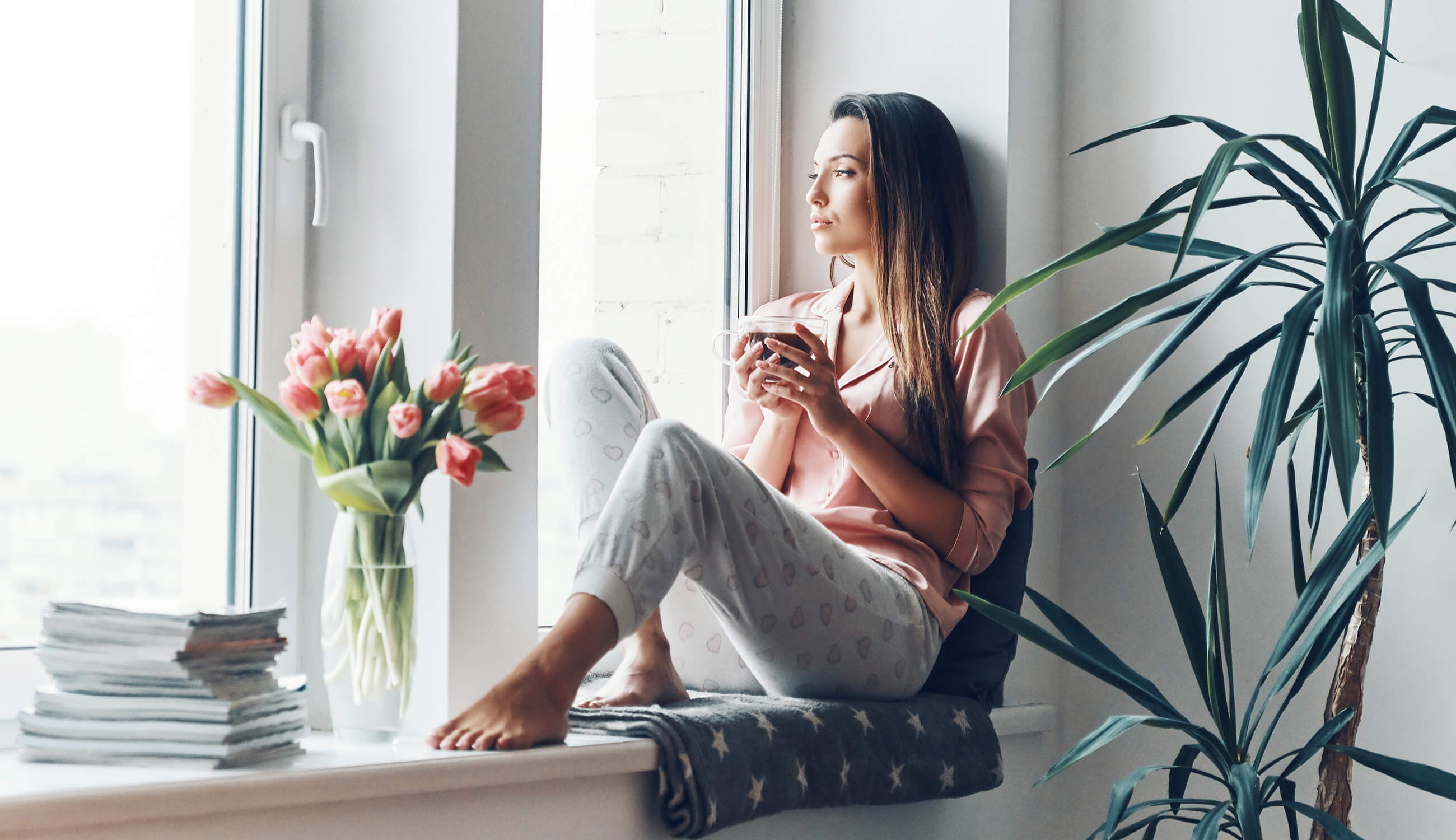 We probably don't need to tell you that 2020 has been a difficult year. We're living in unprecedented times that are taking us way off script. As the year wears on, the comfort of certainty has been harder to come by. And while uncertainty isn't always a bad thing, we can't deny that our mental health has been a far bigger priority these past months.
That's why in honor of World Mental Health Day, we wanted to share guidance and resources for supporting mental wellbeing. No matter where you come from or what you believe, each of us could use a friendly reminder on what mental health truly means.
We realize that no article or blog post will (or should) replace the help of a trained professional. However, we also understand that not everyone has access to the same resources. Here you'll find helpful tips for managing moments of stress or uncertainty, plus a list of amazing free resources for help when you need it.
With that in mind, it is our hope that this article can act as a starting point for those looking to support their mental health, and inspire readers to begin a journey toward true wellbeing.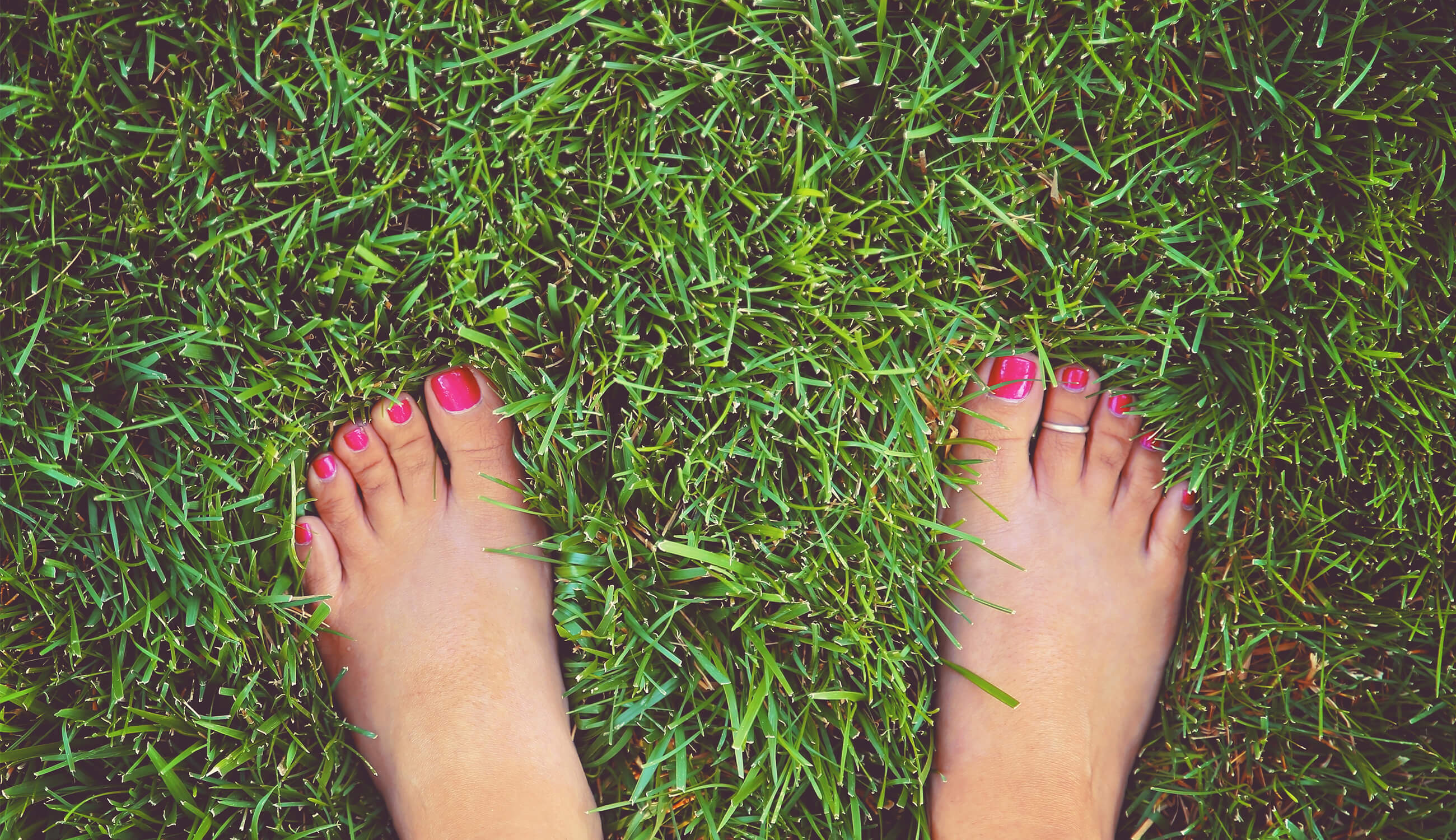 A Word On Self-Care
Ah, yes, self-care. In an article regarding mental health, you probably knew we'd be bringing this up.
We admit that when it comes to supporting mental health, we're quite partial to self-care exercises. They're a great way to connect with ourselves and boost self confidence, while promoting emotional wellness.
Oftentimes, pampering yourself can feel more accessible than mental self-reassurance. Some aspects of mental health can take a while to cultivate, which is 100% normal and totally O.K.. But in the meantime, while you're working on you, a few simple physical self-care rituals can fill in the gaps.
All too often, we're told that makeup is not a tool that empowers, but instead contributes to our society's standard for beauty. And while the latter can be true depending on the source, makeup can also be a healthy tool for expression and escape.
During a time when we're confined to our own living spaces, it's truer than ever that what you put on your face can truly be just for you. The act of applying your makeup can feel like an escape, like a special event catered to you and your creativity. What better time than now to experiment?
Try the gold eyeshadow you'd never wear at work. Fold laundry wearing a bold lip. And if you'd rather take a break from makeup altogether, that's okay, too.
If you'd like to go for some traditional, straightforward self-care, try a home spa day. Grab a bath salt, body scrub, loofah and get to pampering. For more recommendations on body TLC, check out our Self-Care collection for more ideas.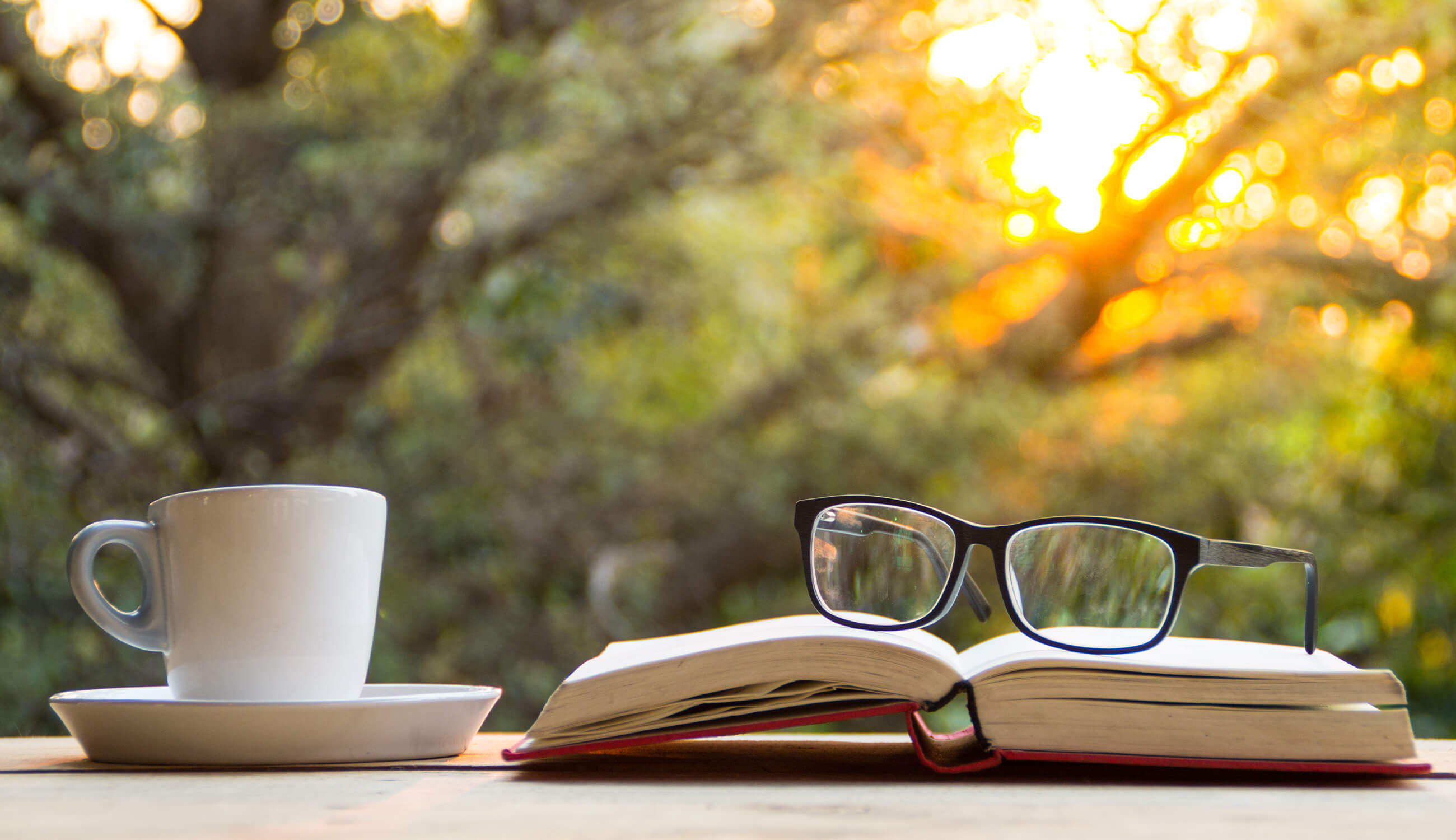 Kick-Start Your Self-Care Journey
First: Expand Your Idea of Self-Care
Now let's acknowledge the elephant in the room: that self-care has been made synonymous with beauty and skin care. We couldn't tell you how many times we've seen self-care associated exclusively with face masks, bubble baths, or manicures.
While these can all be amazing ways to reward or calm yourself, self-care means so much more. Ultimately, it means allowing yourself to practice self-love, while setting boundaries between yourself and unhealthy habits or stressors.
Make A List
Allow yourself the time to consider what activities really make you happy. Write them down on index cards and stick them in a pencil box, or list them in a notebook where you can reference your ideas.
Try New Things
If you can, we encourage you to try variety in your self-care activities. Because while these times may feel uncertain, there is, quite ironically, most of us are experiencing a lot of daily monotony. Think of a few ideas that involve new skills, or new places. Try to have activities that you can do alone and with those close to you, as well as options for both indoor and outdoor activities. This way, you'll always have options to choose from no matter what the weather (or air quality) looks like outside.
Ditch What Doesn't Work
It's important to remember that self-care should be something you want to do – if it feels stressful, it's O.K. to try something different. For instance, cooking a homemade meal can be a wonderful way to feel one with your home space while getting creative. But for some, it can also feel hectic and overwhelming, so find something that suits your unique preferences. And most importantly: don't feel guilty for giving it up!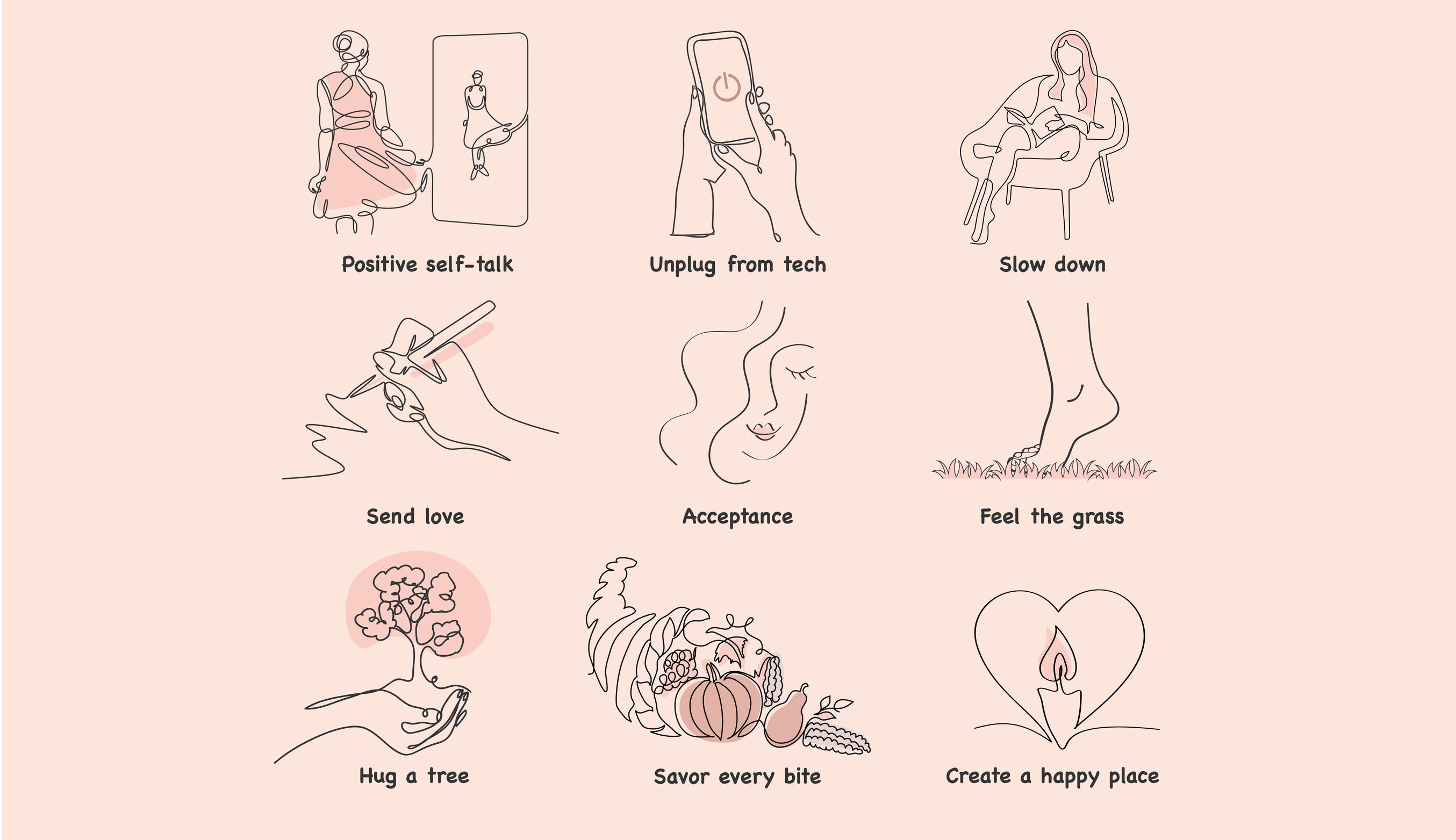 20 Mental Health Tips for Showing Yourself Some Love
If you're having a hard time coming up with ways to show self-love, here are 20 easy ways to start. While they in no way replace professional help, positive mental health can still start with a few helpful baby steps.
Practice speaking kindly of yourself – check self-doubt and self-criticism at the door. If you have trouble complimenting yourself, remember this: if you practice something enough, it will become second nature.

Create a space in your home that's dedicated to relaxation; escape there when you're feeling overwhelmed. Even if this space is occasionally infiltrated (looking at you, kid's toys), make a point to maintain its boundaries – and let everyone in the house know that you're claiming it as your own!

Take some time to breathe deeply. Studies suggest that regular breathing exercises (like diaphragmatic breathing) can help promote relaxation, lower blood pressure and cortisol levels, relieve pain, ease muscle tension, and even improve sleep.

Grow a garden or tend to indoor plants. Sure, focusing on the wellbeing of another living being can be stressful – but watching something flourish and grow can also be rewarding! Plants can also help to transform otherwise stuffy indoor spaces, by serving as reminders of free and refreshing outdoor spaces.

Limit screen time and take breaks from social media. This one, above all, may be difficult at first. We've all become accustomed to the instant gratification of red message icons, hearts, and likes. On the flip side, screens and social media can also trigger feelings of isolation, self-comparisons with others, and questions of self worth.

Call up a loved one, just because. It's easy to rattle off a quick text or email, but sometimes hearing the voice of someone we love can work wonders on our psyche. Even better if you can FaceTime!

Spend some time with your four-legged friend. Even if you're tired of playing fetch with the same old tennis ball, taking a moment to reconnect with your furry friend is never a bad idea. Have a snuggle, stare deeply into each other's eyes, or go for a one-on-one walk to their favorite spot. There's a reason dogs are used as companion animals!

Smile when you see your reflection. Yes, you: that indestructible superhero that's made it this far and is loved by so many. You were meant to be just as you are, and we think that's pretty special.

Buy yourself fresh flowers for no reason. Whether you're single or taken, buying yourself flowers should never be a faux-pa. Choose a beautiful bouquet to brighten up your home office, or to freshen up a room that's looking a little too familiar these days.

Make a playlist designed for your many moods. Create curated playlists for every mood (good or bad), and select songs that make everything feel just a bit better when you're having a hard time.

Find a mantra for the week that comforts and empowers you. Some examples: "I am committed to my own peace." "I am grateful for this moment." "I am stronger than I think."

Savor every bite of a snack or meal. Slow down to fully taste and appreciate the complexities of simple foods. Notice how quickly they dissolve on the tongue, how many layers of flavor are present, or how they activate your salivary glands. There are many ways to savor your food as a simple mindfulness exercise.

Rediscover a craft or hobby. Maybe you outgrew scrapbooking, but the nostalgia has recently become appealing again. Pick up an old hobby and dust off your skill set – you'll probably impress yourself!

Light your favorite candle or incense. Scents can quickly transport us to faraway places when we desperately need an escape. They can also ground and cocoon us in a moment of mindfulness or meditation. Reserve scents for select moments throughout the week, to make them even more special.

Do an at-home yoga routine. If you're a beginner, go for easy guided videos. If you're a seasoned pro, experiment doing yoga in new places to further transcend mind and body.

Walk barefoot in the grass, or touch your toes to the earth. This simple grounding technique can help calm you in moments where you feel untethered, and need to be reminded that you can find stability anytime you need it.

Swap screens for board games with loved ones. Put your streaming shows on pause and dive into that dusty game closet! Board games can help us reconnect with one another, and will usually lead to a laugh or two.

Clean out your fridge and fill it with fresh foods. A diet detox can help you feel lighter, more refreshed, and deeply energized. Processed foods like refined sugars and carbohydrates can be huge contributors to depression and lack of motivation.

Go for a walk and enjoy some fresh air. The simplicity of nature can help refresh a stagnant perspective when life feels overcomplicated.

Take some silly online quizzes to distract yourself from moments of cyclical negativity or worry. What princess are you? What pizza topping would you be? How many questions about "The Office" can you get right?
Mental Health Resources
We realize that while a night of pampering, a walk through the woods, or a game night with loved ones can make your day a little better, it won't always fix everything.
If you or someone you know is struggling with their mental health, know that this path doesn't need to be walked alone. There are resources out there that care about your wellbeing and will offer guidance, no matter what kind of healthcare you're receiving.
The following hotlines are recommended by the National Institute of Mental Health (NIMH):
National Suicide Prevention Lifeline
Call 1-800-273-TALK (8255); En Español 1-888-628-9454
Crisis Text Line
Text "HELLO" to 741741
Veterans Crisis Line
Call 1-800-273-TALK (8255) and press 1 or text to 838255
Disaster Distress Helpline
Call 1-800-985-5990 or text "TalkWithUs" to 66746
The Anxiety and Depression Association of America (ADAA) is also a great resource. As a starting point, we recommend their article on coping with pandemic anxiety.
At the end of the day, we want nothing more than for those around us to feel better in their state of mental health and wellbeing. However, we can't replace professional advice, and we would never claim to do so. That being said, we encourage those in need to contact their health care provider or visit the resources listed above.
No matter what, we're in this together – and that's exactly how we'll get through it.
We carefully hand-select products based on strict purity standards, and only recommend products we feel meet this criteria. 100% PURE™ may earn a small commission for products purchased through affiliate links.
The information in this article is for educational use, and not intended to substitute professional medical advice, diagnosis, or treatment and should not be used as such.
Sign up to our email newsletter for more blog updates and exclusive discounts.
< Older Post | Newer Post >