5 Eco-Friendly Athleisure Brands
Sustainable pieces for leisure, errands, and working from home
Posted on October 20, 2020
Written by: 100% PURE ®
Athleisure is the star of 2020 that none of us saw coming. It helps us function more comfortably while loafing around the house, running errands, or attending Zoom calls. Many of us are choosing spandex and socks over slacks and stilettos, and honestly, it feels wonderful.
We tend to oversimplify this wardrobe choice as comfort over style – but who says you can't have both while being eco-conscious to boot?
If you're living in yoga pants 7 days a week, maybe it's time to invest in your new wardrobe. A big trend for 2020 is putting our money towards brands with a mission.
So if your favorite leggings are finally giving way (looking at you, inner thighs), check out this list of our 5 favorite sustainable athleisure brands! These brands utilize humane labor practices, programs that reduce waste, and produce versatile, high-performance clothing for everyday comfort.
#1: Pact
Brand highlights:

Committed to organic cotton

Fair-trade certified factories

Sustainable shipping and packaging
This Colorado-based brand is great for those looking to revamp their wardrobe into something sustainable, without breaking the bank!
Conventionally-grown cotton is one of the most heavily pesticide-treated crops in the world, and these pesticides leave harmful residual chemicals in the ground, water, and air.
Pact doesn't stop at the crop, though: they also adhere to humane labor practices through Fair Trade Certified™ factories. This means that Pact is committed to production practices that are safe for their product makers, and can help them sustain a proper livelihood.
Pact also works to actively preventing and cutting back on environmental pollution. We love their sustainable packaging. Pact shipments come in envelopes made of 100% post-consumer recycled paperboard, their boxes are made with 98% post-consumer recycled materials, and their plastic packaging is completely biodegradable.
Our Favorite Athleisure Item: The Go-To Legging
Our favorite product, the Go-To Legging, truly lives up to its name. Not only do these breathable leggings cost less than $40 and come in no less than 9 colors, but they're built to last day-to-day use. This means you'll finally have a pair of leggings you can wear 3 days in a row, completely guilt-free.
Brand highlights:

Clothing made from upcycled cotton fibers

Innovation makes cotton blends with a variety of strengths

Pledged to go virgin polyester-free by 2021
Organic cotton is becoming the standard for sustainable brands, but Alternative Apparel has taken this practice a step further. Alternative Apparel uses organic cotton and recycled cotton fibers from discarded clothing.
Don't worry about the quality of these repurposed fabrics: Alternative Apparel makes sure that every one of their blends can handle daily wear. From heavyweight recycled cotton to their hemp-based jersey, each fabric blend has a texture and long-lasting wear that'll feel and look great on you.
Our Favorite Athleisure Item: Courtside Eco-Toweling Shorts
Whether you're working from home or going for a quick neighborhood jog, these fast-drying, vintage-inspired shorts can keep you comfy. They make an oh-so-subtle statement with color-contrasted side panels, and drawstring waistband for a customizable fit.
#3: ALO
Brand highlights:

Luxurious fabrics made sustainably

At-home workout resource

Nonprofit teaches children mindfulness
This anti-sweatshop activewear brand takes a unique spin on eco-friendly practices. ALO is known for creating high-performance fabrics with a small carbon footprint. Through solar power, low-water dyes, and an HQ recycling program they keep their waste amount to that of a small household, instead of an enterprise. Plus they're platinum certified by WRAP, the largest independent organization dedicated to humane labor practices.
But here's what makes ALO really unique: they're passionate about teaching mindfulness to both adults and children everywhere. In addition to their yoga programs, they've also partnered with Scholastic to create free mindfulness programs for kids.
With these videos children can learn how to foster positivity, focus, and creativity while getting out those homeschool wiggles.
Our Favorite Athleisure Item: The Urban Moto Sweatpant
These sweats aren't just for lounging; they also have a versatile streetwear design. Edgy pintucked panels create a flattering contour, while luxurious micro French terry cloth keep things comfy. Zippable pockets make these sweats a convenient choice for local errands or walks with the fur babies.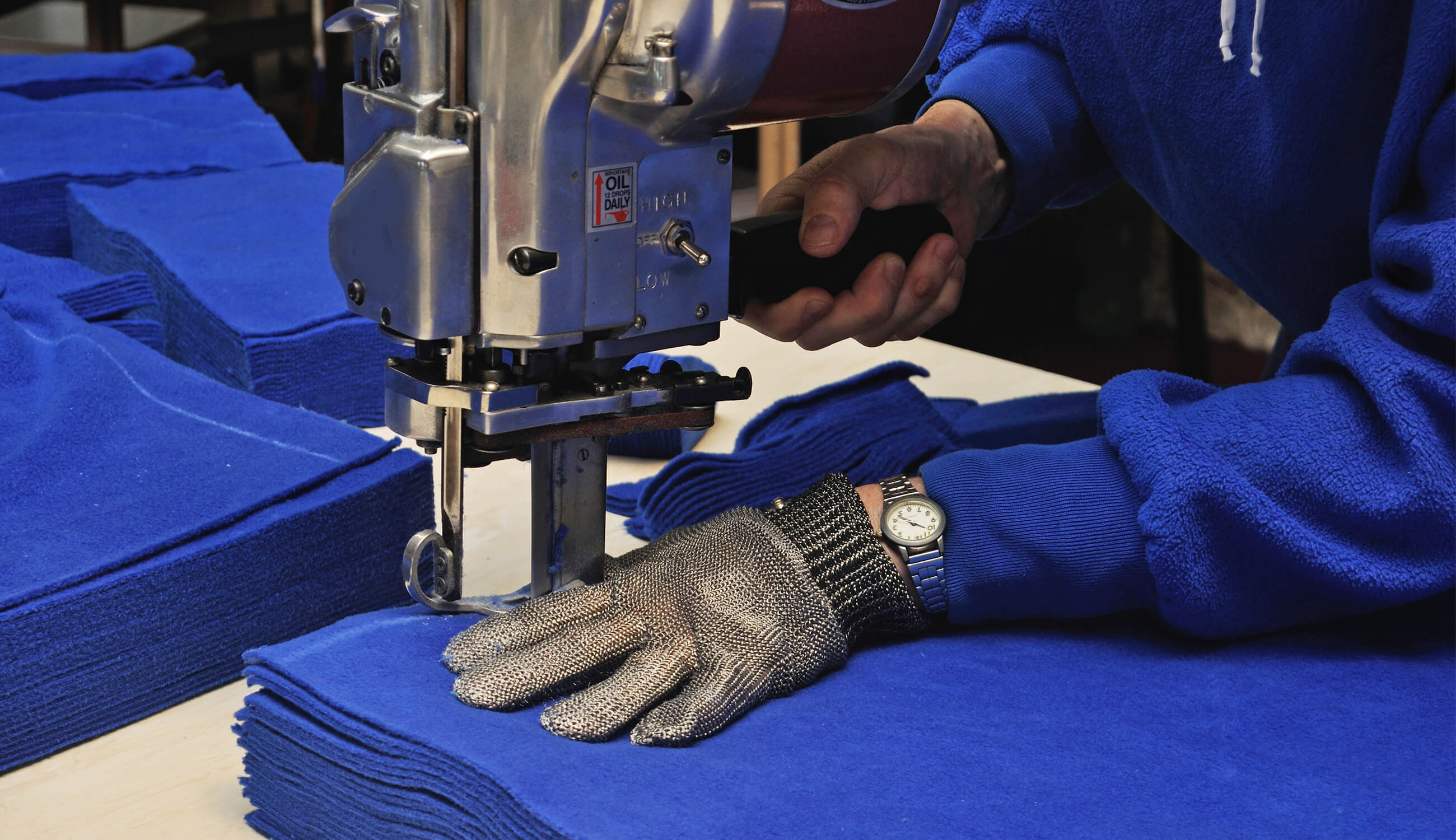 #4: Reformation
Brand highlights:

Romantic, feminine styles that can be dressed up or down

Frequently rewards their shoppers for being sustainable

Carbon-neutral since 2015
We believe that if you're going to drop some big bucks on luxury clothes, you should do so consciously. As one of the better known sustainable clothing brands, that's what Reformation is all about!
Reformation creates pieces that are feminine, flowing, and elegant. Known for both gorgeous dresses and athleisure you can wear to a Zoom call, this brand really impressed us with their multifaceted approach to sustainability.
Reformation has been carbon-neutral since 2015 which is a massive feat in and of itself, and is now making it official with a Climate Neutral certification. They've also partnered with other brands that hold the same environmentally conscious views.
Recently, they partnered with Blueland: a company dedicated to creating the most sustainable cleaning products possible, as well as Thred-Up. Through this special alliance, their beautiful designs are more accessible for those with a tighter budget. They even give store credit to those who send old clothes there, which means less dumped in landfills or incinerated.
Our Favorite Athleisure Items:
This timeless sweatshirt is made of fleece created from organic cotton, and features flattering ribbing around the cuffs and neck for a snugger feel.
Finally: a pair of pants you can wear to yoga, work, or home! These hyper-chic pants are as comfortable as they are elegant, and feature their signature medium-weight, ribbed knit fabric: Eco Rib. That's a special eco-friendly blend featuring fibers made from ethically-sourced eucalyptus trees.
For days where you want to step it up from t-shirts but still need to keep it comfortable, this trendy tee is the answer. The Eddie is made of a lightweight jersey fabric made from organic cotton, and goes with pretty much anything. Prints from tie-dye to solids help make this a versatile piece.
#5: Organic Basics
Brand highlights:

Offers both regular and low-impact websites

Patented technology for high performance, sustainable materials

Supports environmental grassroots activists & organizations
If you're dubious of the companies that pose as "sustainable" just for clout, you don't need to worry about Organic Basics. This sustainable clothing brand only partners with other sustainable companies. Their factories across the world adhere to a strict human code of ethics meant to keep their workers safe. They also offer a low-impact website, which requires and consumes less energy than their main site.
Organic Basics isn't your run of the mill sustainable clothing brand. They innovate more than any other brand we've seen yet, and a fantastic example is their SilverTech™ fabric.
Our Favorite Athleisure Items:
This bra uses cutting-edge sustainable clothing technology to help make the world a better place, while taking into consideration natural movement of the human body. SilverTech™ is created by covering a polymer thread with a small amount of ethically sourced silver, woven through a cotton blend for an odor-free garment.
Say hello to the first t-shirt you can wear 3 days in a row! So you don't have to do that, but with SilverTech™'s help, you could. It keeps you cool and odor-free while stressing or stretching – whichever you end up doing in this comfy t-shirt.
What's our favorite thing about the Invisible collection? You can break the cycle of buying cheap, conventional underwear. We tend to buy cheap and as a result, go through poorly manufactured panties – and end up buying even more pairs, contributing to global waste. We also love the complete lack of panty line in these garments!
If you're here, that means you're into eco-friendly products. Shop our selection of cruelty-free best-selling makeup including award-winning blush, lipstick, and foundation.
We carefully hand-select products based on strict purity standards, and only recommend products we feel meet this criteria. 100% PURE™ may earn a small commission for products purchased through affiliate links.
The information in this article is for educational use, and not intended to substitute professional medical advice, diagnosis, or treatment and should not be used as such.
Sign up to our email newsletter for more blog updates and exclusive discounts.
< Older Post | Newer Post >