10 Tips for Practicing Self-Love & Care
Choose new year's resolutions that elevate your wellbeing!
Posted on January 4, 2022
Written by: 100% PURE®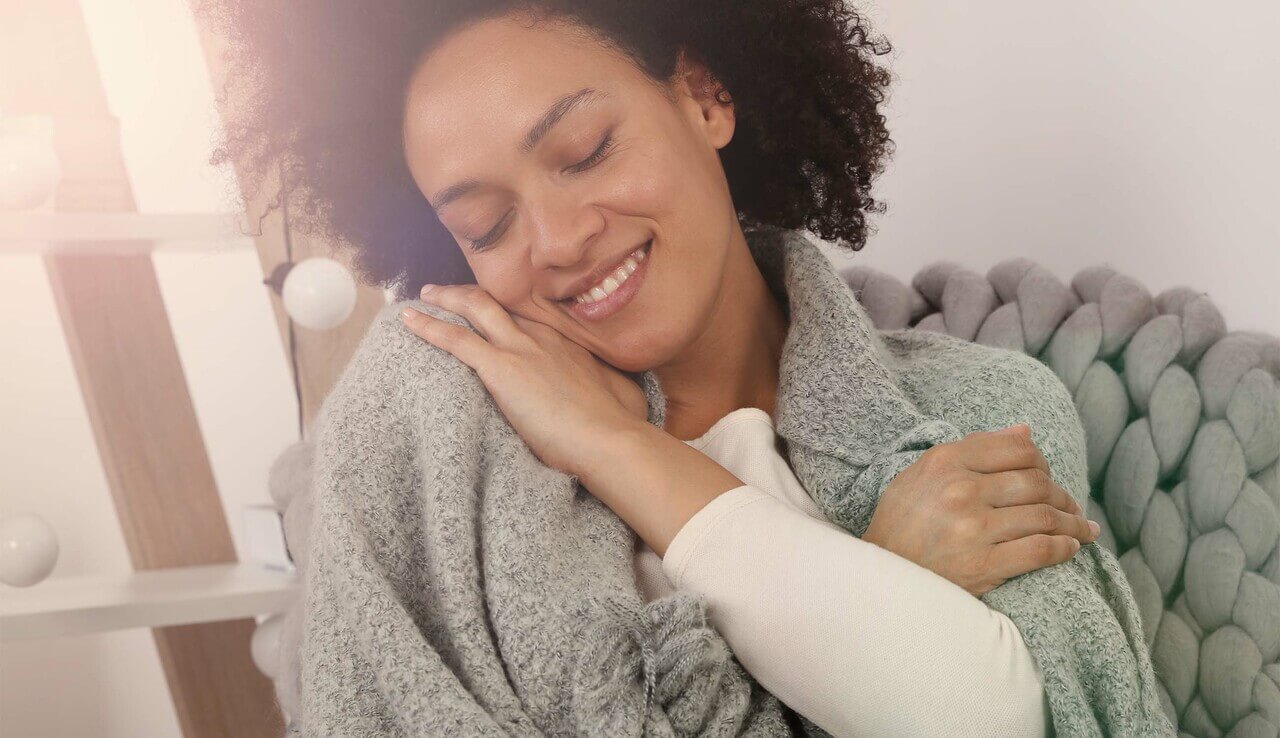 While a new year's resolution may be cliché, it's never a bad time to refocus on our goals. By forming healthy new year habits, we can benefit our hearts, minds, and bodies in ways that pay off for years to come.
New Year's Resolution Ideas
What comes to mind when thinking of a traditional new year's resolution? For a lot of us, it's the same – better finances, losing weight, and healthier relationships. While that definitely doesn't sound all bad, there are some issues with those focuses that tend to hurt or pressure us on the journey to achieve those goals.
Financial abundance and managing money are practices that we all can benefit from. However, we've noticed in recent years that it hasn't just been about better spending and saving habits.
Many of us are influenced by what we see online, and luxurious or affluent lifestyles that we aspire to. While striving for more is reasonable, it's best to do financial health check-ins regularly to ensure our motivations are wholesome, and that a comparison mindset isn't pushing us toward unrealistic ideals or insecurities.
Another common new year's resolution that's rather problematic often centers around weight loss. There's such a gray area as far as what self-love and body positivity are, and what 'being healthy' means.
Oftentimes – from both sides – we lose the point, that being happy in our own skin, feeling good about ourselves, and ensuring that we live healthy lifestyles is the realization of that new year's resolution. For 2022 and beyond, instead of focusing on a scale or a pants size, our fitness goals are about feelings, and we're ready to feel good.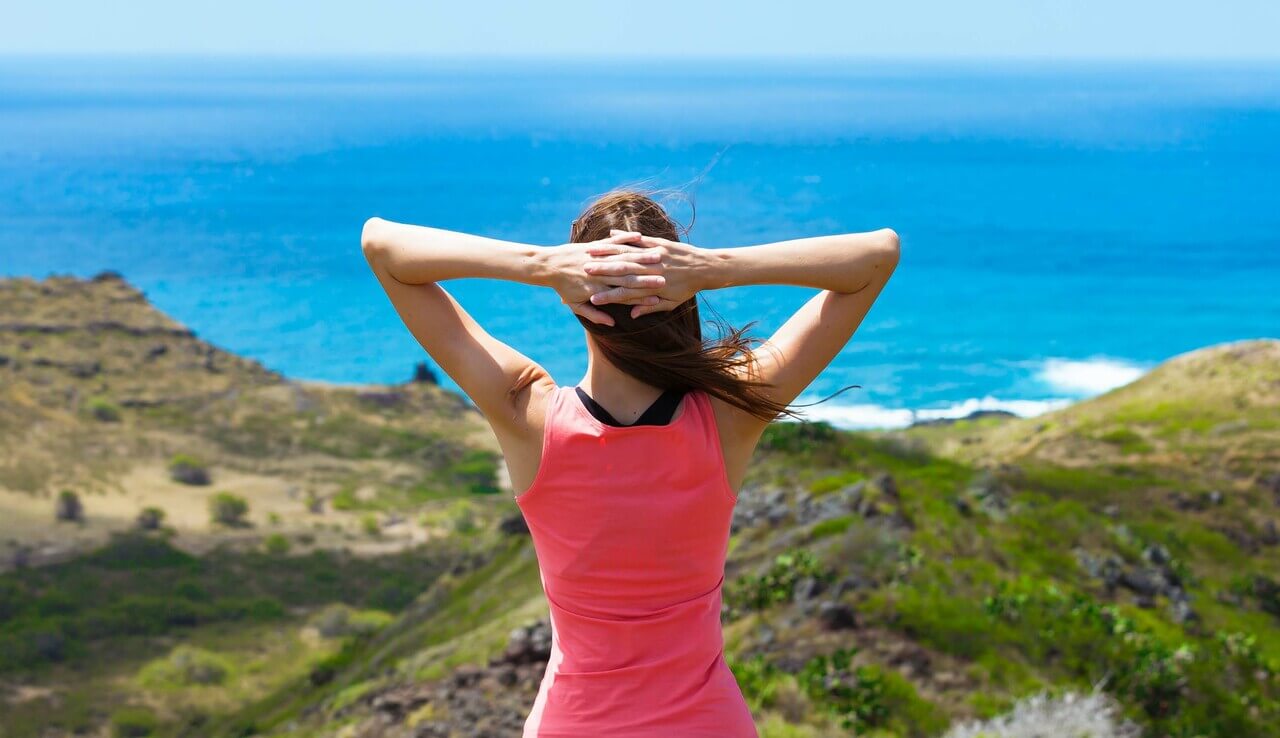 10 New Year's Resolution Ideas for Practicing Self-Love & Self-Care
Take some time to reflect on past new year's resolutions, and the feelings they brought up. For some, a new year's resolution is a great way to get organized and plan. For others, they're hard to stick with and can cause shame or stress when we don't achieve success.
Here are 10 shame-free new year's resolutions to aid in any goals, but especially to aid in being the happiest, healthiest humans we can be.
#1: Prioritize Quality Time… with Yourself
In many cases, indulging in unhealthy habits come from something missing within. Taking 5 minutes to meditate in the morning, spending extra time in the shower, or even taking the long way home, allows us a little extra mental space to just be. Not to be a mother, or coworker, or spouse, but to be whatever we feel in those (brief, but hopefully not for long) moments.
#2: Practice Gratitude
Losing sight of our blessings can put a spotlight on scarcity, or what we feel are our shortcomings. That eats away at our positive energy and happiness.
Instead, practicing written or verbal gratitude is a reminder to live in the present. For example, I'm grateful that I'm taking this time to prioritize myself. I'm grateful that I get to experience another day. It might even be something simple like I'm grateful that chocolate chip cookies exist. Even if it just starts out as a single small thing, being intentional about noting what we're grateful for can truly change our moods and our lives.
#3: Seek Harmonious Balance
Once we've gotten into a bit of negativity, it can be easy to get tangled in it and start pointing out all the things that are wrong. For every negative thought or comment, try to balance it with two positives. For example, we're out of hot water but at least I have a warm robe to snuggle in and a new calming face mask to try in the meantime.
#4: Encourage Physical Health
Like we mentioned, a healthier lifestyle is almost always a new year's resolution for people – in part because of the preceding indulgent holiday season. Rather than unrealistic goals, or impossible habits, we're encouraging health over fitness. We're working toward that by participating in mindfully active habits that allow us to build strength, develop stamina, increase flexibility, or enrich our lifestyles in equally physical and imperceptible ways.
#5: Avoid Unrealistic Expectations
In many cases, unmet expectations or comparisons are why we feel less-than about ourselves. Instead, we have to cheer ourselves on, give ourselves grace, and take note of our own progress toward whatever goals we're aiming for. It's okay for goals to adapt to our progress, instead of trying to force ourselves to perform to external demands.
#6: Give Back
For those in a place to offer time, a listening ear, hot meals, or funds to others who could use support, giving back is an experience that has such a positive impact on the world around us. When we're able to give, and we do, we end up giving ourselves something priceless.
#7: Foster Better Habits
What habits in 2021 failed to meet our needs, or caused us unhappiness and stress? Starting with our list of new year's resolutions, we'll adjust habits one by one to achieve a healthier diet, better quality sleep, or more time (even if it's virtual) with our loved ones.
#8: Discover Something New
One thing that can be disappointing at the end of any year is seeing how little we explored, so we're making a conscious effort to experience a fresh perspective. Book that dance class, try that recipe, drive somewhere unknown – and then document it to finally, officially check it off the new year's resolution list.
#9: Nurture Mental Health
We're the only ones living in our heads, and that means we have to take care of ourselves. It isn't embarrassing to talk to someone about our feelings or keep a journal for mental clarity. Rather, it's the brave and responsible thing to do, to know that we're doing our best to be and give our best.
#10: Be Yourself
It sounds simple, but it can be hard for some of us not to behave in ways that keep the peace, or bite our tongues when we're feeling disregarded, or even see others on our desired path and wonder why we're not keeping pace. In those moments, let's remind ourselves that everyone is on a different path. We're each incredible and unique and more than enough, as we are. Here's to a great year!
We carefully hand-select products based on strict purity standards, and only recommend products we feel meet this criteria. 100% PURE™ may earn a small commission for products purchased through affiliate links.
The information in this article is for educational use, and not intended to substitute professional medical advice, diagnosis, or treatment and should not be used as such.
Sign up to our email newsletter for more blog updates and exclusive discounts.
< Older Post | Newer Post >