https://purity-res.cloudinary.com/image/fetch/q_auto:best,f_auto,fl_lossy,w_auto,c_limit,dpr_auto/https://cdn.shopify.com/s/files/1/0648/1955/products/BA4hWBYATJWCrJ9R8n58.gif?v=1524618680
https://purity-res.cloudinary.com/image/fetch/q_auto:best,f_auto,fl_lossy,w_auto,c_limit,dpr_auto/https://cdn.shopify.com/s/files/1/0648/1955/products/gGU2C1DT2ycUNoga4sX4.png?v=1524618680
https://purity-res.cloudinary.com/image/fetch/q_auto:best,f_auto,fl_lossy,w_auto,c_limit,dpr_auto/https://cdn.shopify.com/s/files/1/0648/1955/products/UjvSirj7RrScTatrdAfz.png?v=1524618680
https://purity-res.cloudinary.com/image/fetch/q_auto:best,f_auto,fl_lossy,w_auto,c_limit,dpr_auto/https://cdn.shopify.com/s/files/1/0648/1955/products/XAMh5XjTzaJUzBQcN4If.png?v=1524618680
https://purity-res.cloudinary.com/image/fetch/q_auto:best,f_auto,fl_lossy,w_auto,c_limit,dpr_auto/https://cdn.shopify.com/s/files/1/0648/1955/products/0WL9uNgSQPKUINpqHDKO.png?v=1524618680
https://purity-res.cloudinary.com/image/fetch/q_auto:best,f_auto,fl_lossy,w_auto,c_limit,dpr_auto/https://cdn.shopify.com/s/files/1/0648/1955/products/JfMXyjwQQ8K5ch4OvXCj.png?v=1524618680
https://purity-res.cloudinary.com/image/fetch/q_auto:best,f_auto,fl_lossy,w_auto,c_limit,dpr_auto/https://cdn.shopify.com/s/files/1/0648/1955/products/BbKu80QzSWbpSRPrFFwe.png?v=1524618680
https://purity-res.cloudinary.com/image/fetch/q_auto:best,f_auto,fl_lossy,w_auto,c_limit,dpr_auto/https://cdn.shopify.com/s/files/1/0648/1955/products/ORC0L0uXQ6Ky6ABsEsN6.png?v=1524618680
https://purity-res.cloudinary.com/image/fetch/q_auto:best,f_auto,fl_lossy,w_auto,c_limit,dpr_auto/https://cdn.shopify.com/s/files/1/0648/1955/products/9b8KuePTPOUz5Efmu5XM.png?v=1524618680
https://purity-res.cloudinary.com/image/fetch/q_auto:best,f_auto,fl_lossy,w_auto,c_limit,dpr_auto/https://cdn.shopify.com/s/files/1/0648/1955/products/IUejL02vT3iU3gSNbWcn.png?v=1524618680
https://purity-res.cloudinary.com/image/fetch/q_auto:best,f_auto,fl_lossy,w_auto,c_limit,dpr_auto/https://cdn.shopify.com/s/files/1/0648/1955/products/aTL4HCORR8ersqAZioOi.png?v=1524618680
https://purity-res.cloudinary.com/image/fetch/q_auto:best,f_auto,fl_lossy,w_auto,c_limit,dpr_auto/https://cdn.shopify.com/s/files/1/0648/1955/products/edVgPKBCQbigN2fgocJf.png?v=1524618680
https://purity-res.cloudinary.com/image/fetch/q_auto:best,f_auto,fl_lossy,w_auto,c_limit,dpr_auto/https://cdn.shopify.com/s/files/1/0648/1955/products/OWTicXwUQqGu5y4JQXfO.png?v=1524618680
https://purity-res.cloudinary.com/image/fetch/q_auto:best,f_auto,fl_lossy,w_auto,c_limit,dpr_auto/https://cdn.shopify.com/s/files/1/0648/1955/products/z68Zia5wSZaisySOAXdj_edbce655-41f1-4f35-b1ea-b0098f1823f1.png?v=1524618680
https://purity-res.cloudinary.com/image/fetch/q_auto:best,f_auto,fl_lossy,w_auto,c_limit,dpr_auto/https://cdn.shopify.com/s/files/1/0648/1955/products/hwXOI9jhQOC7Lx9MWk9R.png?v=1524618680
https://purity-res.cloudinary.com/image/fetch/q_auto:best,f_auto,fl_lossy,w_auto,c_limit,dpr_auto/https://cdn.shopify.com/s/files/1/0648/1955/products/6xYVQuuIT9qmfDtqBlIv.png?v=1524618680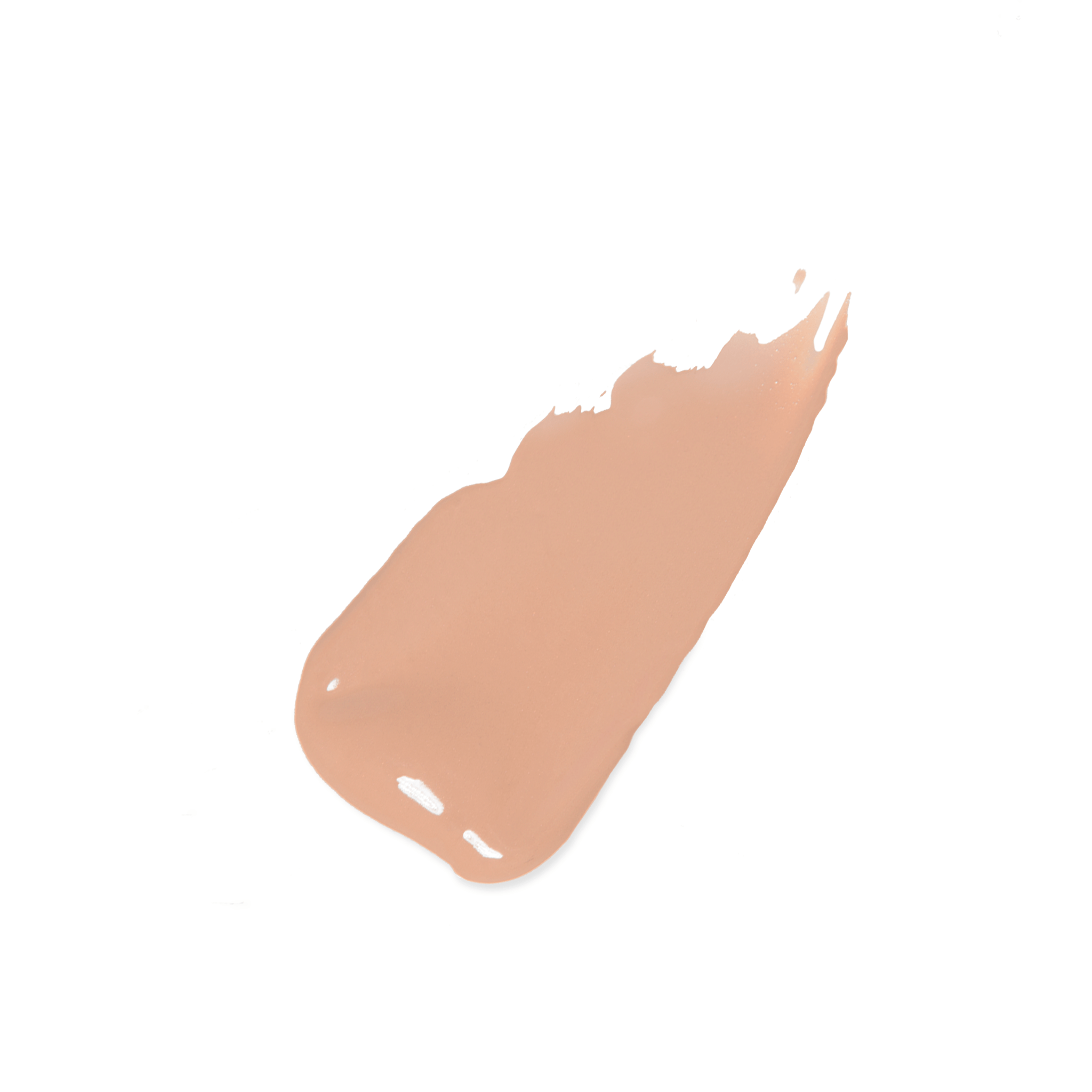 Fruit Pigmented® 2nd Skin Concealer
Fruit Pigmented®

Natural

Vegan

Cruelty Free

Gluten Free
Creamy, lightweight concealer colored from fruit and made with hydrating olive squalane. Blendable and buildable for medium-full coverage with a Satin finish.
For All Skin Types
Medium to Full Coverage
Satin Finish

A creamy concealer colored from fruit pigments and hydrating olive squalane. It's easily blendable and buildable, giving you even coverage with a natural finish, that looks and feels like a second skin. This skin-perfecting formula is as healthy as it is luxurious.

Coverage

Finish

Directions

Use the applicator to sweep concealer directly onto skin, or back of hand. Blend or pat gently into skin with ring finger or brush.

Complete list of ingredients:

Olea Europaea (Olive) Squalane, Pigmented extracts of Prunus Persica (Peach), Prunus Armeniaca (Apricot), Theobroma Cacao (Cocoa) Beans, Punica Granatum (Pomegranate), Rubus Idaeus Fruit (Raspberry), Prunus Serotina (Wild Cherry), coffea arabica (coffee) Beans, Camellia sinensis (Micronized Black Tea) leaves, Oryza Sativa (Rice) Starch, Lonicera Caprifolium Flower and Lonicera Japonica (Honeysuckle) Flower Extract,Rosmarinus Officinalis (Rosemary)Extract, Origanum Vulgare (Oregano) Extract, Thymus Vulgaris (Thyme) Extract, Hydrastis Canadersis (Goldenseal) Extract, Lavan- dula Angustifolia (Lavender) Extract, Calendula Officinalis (Calendula) Extract, Tocopherol (Vitamin E), Bamboo Silica, Curcuma Longa (Turmeric), Mica

The concealer had a naural finish.
The concealer was easy to blend and felt lightweight on my skin.

The concealer did not accentuate my fine lines and wrinkles.

The concealer lasted 6-8 hours.
Fruit Pigmented® 2nd Skin Concealer
has a rating of
4.4
stars based on
296
reviews.
Customer Reviews
concealer
coverage
skin
eyes
shade
foundation
formula
skin tone
color
face
2nd Skin Concealer is AMAZING!
I was in need of a new concealer this past winter. I went into one of my local beauty stores that sells 100% Pure. I have blue under my eyes and I really wanted something that would moisturize my skin while color correcting. This concealer is incredible! It is so soft and lightweight and is the perfect shade for me! I love this!
good coverage
I use this concealer everyday. It has great coverage however, I notice it clumps up in areas. Also I wish there was a shade that was slightly lighter than shade 1 and more yellow toned for my skin.
LOVE!
Works so well. Great coverage with staying power. LOVE, LOVE, LOVE!
Love this concealer, but not my shade
I have the same problem with this concealer that I have with the Second Skin foundation. My shade is non existant :(. But this concealer I love, i just wear a shade too light, so that it looks like my highlight shade, but I regularly prefer to cover my under eye dark circles with a shade similar to my skin tone. I cannot use this one on blemishes. But its so pigmented and dries perfectly and doesn't sink into my lines after I set it, lasts all day long. I have allergies and this is pretty much the only concealer I can wear without getting dermatitis, so I put up with the wrong shade, I just hope they come out with more shades soon. I need one between 5 and 6 :)
Must Have Fave
This is one of my fave products from 100% Pure. I use the lightest shade mostly under my eyes and on my cheeks to even my coloring. For my quick everyday look I first use the 100% Pure Bamboo Blur Powder in Translucent under my eyes then I add the 2nd Skin Concealer in Shade 1 under my eyes, on cheeks, and chin to even skin tone. Then I add more Bamboo Blur all over my face followed by the 100% Pure Cocoa Bronzer as contour and subtle all over color. Easy quick routine that last all day and is photo ready. Love that this product has such great ingredients yet phenomenal coverage that lasts without smearing. 10 out of 10 for sure.
Complete the Package
Continue Shopping →