https://purity-res.cloudinary.com/image/fetch/q_auto:best,f_auto,fl_lossy,w_auto,c_limit,dpr_auto/https://cdn.shopify.com/s/files/1/0648/1955/products/BA4hWBYATJWCrJ9R8n58.gif?v=1524618680
https://purity-res.cloudinary.com/image/fetch/q_auto:best,f_auto,fl_lossy,w_auto,c_limit,dpr_auto/https://cdn.shopify.com/s/files/1/0648/1955/products/gGU2C1DT2ycUNoga4sX4.png?v=1524618680
https://purity-res.cloudinary.com/image/fetch/q_auto:best,f_auto,fl_lossy,w_auto,c_limit,dpr_auto/https://cdn.shopify.com/s/files/1/0648/1955/products/UjvSirj7RrScTatrdAfz.png?v=1524618680
https://purity-res.cloudinary.com/image/fetch/q_auto:best,f_auto,fl_lossy,w_auto,c_limit,dpr_auto/https://cdn.shopify.com/s/files/1/0648/1955/products/XAMh5XjTzaJUzBQcN4If.png?v=1524618680
https://purity-res.cloudinary.com/image/fetch/q_auto:best,f_auto,fl_lossy,w_auto,c_limit,dpr_auto/https://cdn.shopify.com/s/files/1/0648/1955/products/0WL9uNgSQPKUINpqHDKO.png?v=1524618680
https://purity-res.cloudinary.com/image/fetch/q_auto:best,f_auto,fl_lossy,w_auto,c_limit,dpr_auto/https://cdn.shopify.com/s/files/1/0648/1955/products/JfMXyjwQQ8K5ch4OvXCj.png?v=1524618680
https://purity-res.cloudinary.com/image/fetch/q_auto:best,f_auto,fl_lossy,w_auto,c_limit,dpr_auto/https://cdn.shopify.com/s/files/1/0648/1955/products/BbKu80QzSWbpSRPrFFwe.png?v=1524618680
https://purity-res.cloudinary.com/image/fetch/q_auto:best,f_auto,fl_lossy,w_auto,c_limit,dpr_auto/https://cdn.shopify.com/s/files/1/0648/1955/products/ORC0L0uXQ6Ky6ABsEsN6.png?v=1524618680
https://purity-res.cloudinary.com/image/fetch/q_auto:best,f_auto,fl_lossy,w_auto,c_limit,dpr_auto/https://cdn.shopify.com/s/files/1/0648/1955/products/9b8KuePTPOUz5Efmu5XM.png?v=1524618680
https://purity-res.cloudinary.com/image/fetch/q_auto:best,f_auto,fl_lossy,w_auto,c_limit,dpr_auto/https://cdn.shopify.com/s/files/1/0648/1955/products/IUejL02vT3iU3gSNbWcn.png?v=1524618680
https://purity-res.cloudinary.com/image/fetch/q_auto:best,f_auto,fl_lossy,w_auto,c_limit,dpr_auto/https://cdn.shopify.com/s/files/1/0648/1955/products/aTL4HCORR8ersqAZioOi.png?v=1524618680
https://purity-res.cloudinary.com/image/fetch/q_auto:best,f_auto,fl_lossy,w_auto,c_limit,dpr_auto/https://cdn.shopify.com/s/files/1/0648/1955/products/edVgPKBCQbigN2fgocJf.png?v=1524618680
https://purity-res.cloudinary.com/image/fetch/q_auto:best,f_auto,fl_lossy,w_auto,c_limit,dpr_auto/https://cdn.shopify.com/s/files/1/0648/1955/products/OWTicXwUQqGu5y4JQXfO.png?v=1524618680
https://purity-res.cloudinary.com/image/fetch/q_auto:best,f_auto,fl_lossy,w_auto,c_limit,dpr_auto/https://cdn.shopify.com/s/files/1/0648/1955/products/z68Zia5wSZaisySOAXdj_edbce655-41f1-4f35-b1ea-b0098f1823f1.png?v=1524618680
https://purity-res.cloudinary.com/image/fetch/q_auto:best,f_auto,fl_lossy,w_auto,c_limit,dpr_auto/https://cdn.shopify.com/s/files/1/0648/1955/products/hwXOI9jhQOC7Lx9MWk9R.png?v=1524618680
https://purity-res.cloudinary.com/image/fetch/q_auto:best,f_auto,fl_lossy,w_auto,c_limit,dpr_auto/https://cdn.shopify.com/s/files/1/0648/1955/products/6xYVQuuIT9qmfDtqBlIv.png?v=1524618680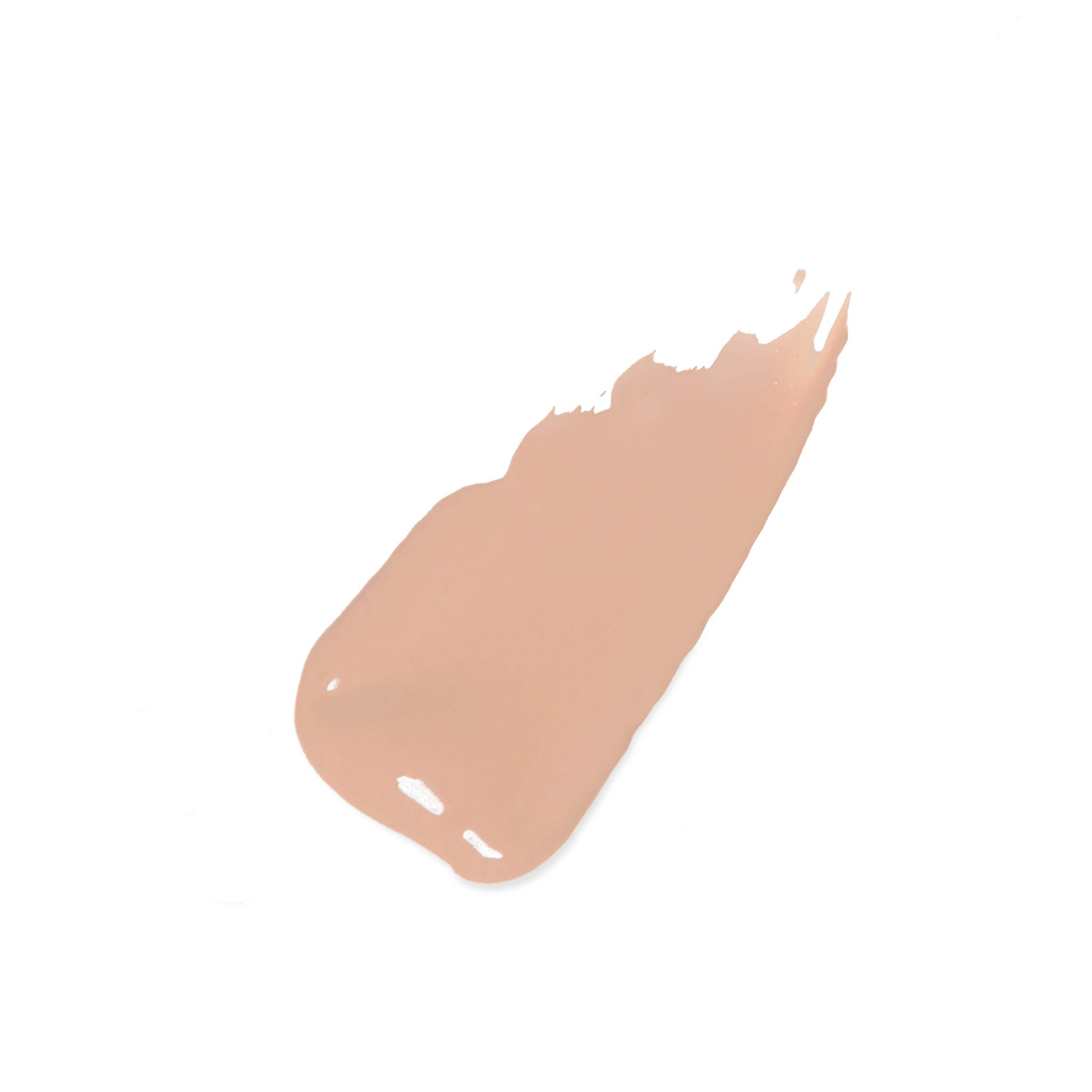 Fruit Pigmented® 2nd Skin Concealer
Fruit Pigmented®

Natural

Vegan

Cruelty Free

Gluten Free
Creamy, lightweight concealer colored from fruit and made with hydrating olive squalane. Blendable and buildable for medium-full coverage with a satin finish.
For All Skin Types
Medium to Full Coverage
Satin Finish

Super silky, luxurious natural concealer colored with fruit pigments and infused with hydrating olive squalane. This silky concealer gives you effortlessly blendable and buildable coverage, with a soft satin finish that looks and feels like a second skin. This lightweight, complexion-perfecting concealer can be used for spot concealing, highlighting, contouring, or all-over coverage.

Coverage

Finish

Directions

Use the applicator to sweep concealer directly onto skin, or back of hand. Blend or pat gently into skin with ring finger or brush.

Complete list of ingredients:

Olea Europaea (Olive) Squalane, Pigmented extracts of Prunus Persica (Peach), Prunus Armeniaca (Apricot), Theobroma Cacao (Cocoa) Beans, Punica Granatum (Pomegranate), Rubus Idaeus Fruit (Raspberry), Prunus Serotina (Wild Cherry), coffea arabica (coffee) Beans, Camellia sinensis (Micronized Black Tea) leaves, Oryza Sativa (Rice) Starch, Lonicera Caprifolium Flower and Lonicera Japonica (Honeysuckle) Flower Extract,Rosmarinus Officinalis (Rosemary)Extract, Origanum Vulgare (Oregano) Extract, Thymus Vulgaris (Thyme) Extract, Hydrastis Canadersis (Goldenseal) Extract, Lavan- dula Angustifolia (Lavender) Extract, Calendula Officinalis (Calendula) Extract, Tocopherol (Vitamin E), Bamboo Silica, Curcuma Longa (Turmeric)

The concealer had a naural finish.
The concealer was easy to blend and felt lightweight on my skin.

The concealer did not accentuate my fine lines and wrinkles.

The concealer lasted 6-8 hours.
Customer Reviews
color
skin
coverage
face
foundation
concealer
Pure
shade
skin tone
eyes
Not for your under eyes
This is absolutely the best concealer I've tried so far! It's creamy, blendable, and just feels so natural on your skin. However, it's not for your under eyes if you have wrinkles. I have one long line under each of my eyes and the concealer just sinks in and sit there, making the lines more visible.
My absolute favorite concealer!
This stuff goes on so smooth and easy and it never looks or feels caked on. Easy to blend, smells nice, feels flexible, plus it never ever clogs my pores. It lives up to its "2nd skin" name for sure! Don't even think twice try this if you're wanting an amazing clean ingredient concealer that's quick and easy to use that will last all day!
Great concealer
I bought this concealer with very high expectations and it has not let me down! It is not a full coverage concealer, but it is everything I hope in one. I am more of the type that wears a very minimal base. I don't have any problems on my skin and I don't have very dark under eyes so I don't feel I need to cover much. It looks and it feels truly like second skin!
The best
I have been searching for this foundation for my whole life.
OMG my new fave!
OMG I absolutely LOVE the 2nd skin concealer. I have a ton of redness and hyperpigmentation from previous acne spots on my face and they have been here for years. I have wanted something that looked natural but hid my redness and covered my spots. THIS IS IT! It is perfect. It is light and airy not cakey at all. It covers everything beautifully,you can layer as much or as little as you need. Shade matches skin tone beautifully. I love to wear under my foundation. I even tried the green version and this version at the store to help with redness and to my surprise I loved this one even more. So happy with this product i will continue to buy. Love that you are an all natural brand, love what you stand for, that you are cruelty free and that you give back. Awesome!! I have officially switched my entire makeup routine over to 100% pure.
Complete the Package
Continue Shopping →