https://purity-res.cloudinary.com/image/fetch/q_auto:best,f_auto,fl_lossy,w_auto,c_limit,dpr_auto/https://cdn.shopify.com/s/files/1/0648/1955/products/eNWqxE2mQH6Df6lKlSsv.png?v=1524673735
https://purity-res.cloudinary.com/image/fetch/q_auto:best,f_auto,fl_lossy,w_auto,c_limit,dpr_auto/https://cdn.shopify.com/s/files/1/0648/1955/products/rbLmL2ROReW1Jv3vGJQ0.png?v=1524673735
https://purity-res.cloudinary.com/image/fetch/q_auto:best,f_auto,fl_lossy,w_auto,c_limit,dpr_auto/https://cdn.shopify.com/s/files/1/0648/1955/products/rN98NcVgQBCD66Iue5SM.png?v=1524673735
https://purity-res.cloudinary.com/image/fetch/q_auto:best,f_auto,fl_lossy,w_auto,c_limit,dpr_auto/https://cdn.shopify.com/s/files/1/0648/1955/products/pcuNkH6NSTm7uLPQnWAY.png?v=1524673735
https://purity-res.cloudinary.com/image/fetch/q_auto:best,f_auto,fl_lossy,w_auto,c_limit,dpr_auto/https://cdn.shopify.com/s/files/1/0648/1955/products/z8f9l0jpQaUyWnhibruQ.png?v=1524673735
https://purity-res.cloudinary.com/image/fetch/q_auto:best,f_auto,fl_lossy,w_auto,c_limit,dpr_auto/https://cdn.shopify.com/s/files/1/0648/1955/products/6i2NYUuQv6I6nv42BpLm.png?v=1524673735
https://purity-res.cloudinary.com/image/fetch/q_auto:best,f_auto,fl_lossy,w_auto,c_limit,dpr_auto/https://cdn.shopify.com/s/files/1/0648/1955/products/Jkn91IzORCaVwjCobiB4.png?v=1524673735
https://purity-res.cloudinary.com/image/fetch/q_auto:best,f_auto,fl_lossy,w_auto,c_limit,dpr_auto/https://cdn.shopify.com/s/files/1/0648/1955/products/9PXKreAQEGHHbCTAwSEH.png?v=1524673735
https://purity-res.cloudinary.com/image/fetch/q_auto:best,f_auto,fl_lossy,w_auto,c_limit,dpr_auto/https://cdn.shopify.com/s/files/1/0648/1955/products/8vKwNPXOTvyjwLEyFNwd.png?v=1524673735
https://purity-res.cloudinary.com/image/fetch/q_auto:best,f_auto,fl_lossy,w_auto,c_limit,dpr_auto/https://cdn.shopify.com/s/files/1/0648/1955/products/Mtpx6nb2TPeeVVreTRad.png?v=1524673735
https://purity-res.cloudinary.com/image/fetch/q_auto:best,f_auto,fl_lossy,w_auto,c_limit,dpr_auto/https://cdn.shopify.com/s/files/1/0648/1955/products/V4nbss4TQCsEiLUaHHNW.png?v=1524673735
https://purity-res.cloudinary.com/image/fetch/q_auto:best,f_auto,fl_lossy,w_auto,c_limit,dpr_auto/https://cdn.shopify.com/s/files/1/0648/1955/products/hcWFhHVrSw2oL7W1AkHS.png?v=1524673735
https://purity-res.cloudinary.com/image/fetch/q_auto:best,f_auto,fl_lossy,w_auto,c_limit,dpr_auto/https://cdn.shopify.com/s/files/1/0648/1955/products/HlQgdyiPTvOQqjobxOiY.png?v=1524673735
https://purity-res.cloudinary.com/image/fetch/q_auto:best,f_auto,fl_lossy,w_auto,c_limit,dpr_auto/https://cdn.shopify.com/s/files/1/0648/1955/products/gmFtMom4QtyIcAEnJrHy.png?v=1537304089
https://purity-res.cloudinary.com/image/fetch/q_auto:best,f_auto,fl_lossy,w_auto,c_limit,dpr_auto/https://cdn.shopify.com/s/files/1/0648/1955/products/cF8oNYYDTW9aQj2S5mGE.png?v=1537304089
https://purity-res.cloudinary.com/image/fetch/q_auto:best,f_auto,fl_lossy,w_auto,c_limit,dpr_auto/https://cdn.shopify.com/s/files/1/0648/1955/products/nVnlejqTP6BNiloXDxdg.png?v=1537304089
https://purity-res.cloudinary.com/image/fetch/q_auto:best,f_auto,fl_lossy,w_auto,c_limit,dpr_auto/https://cdn.shopify.com/s/files/1/0648/1955/products/zCJkO35Tk2Df1Ot8aHUx.png?v=1537304089
https://purity-res.cloudinary.com/image/fetch/q_auto:best,f_auto,fl_lossy,w_auto,c_limit,dpr_auto/https://cdn.shopify.com/s/files/1/0648/1955/products/sQtDDKksRLCJRVOSV6b8.png?v=1537304089
https://purity-res.cloudinary.com/image/fetch/q_auto:best,f_auto,fl_lossy,w_auto,c_limit,dpr_auto/https://cdn.shopify.com/s/files/1/0648/1955/products/bDYIL5dHRx28kU4vjZJ6.png?v=1537304089
https://purity-res.cloudinary.com/image/fetch/q_auto:best,f_auto,fl_lossy,w_auto,c_limit,dpr_auto/https://cdn.shopify.com/s/files/1/0648/1955/products/SOexsutiQjG5OOybtY4v.png?v=1537304089
https://purity-res.cloudinary.com/image/fetch/q_auto:best,f_auto,fl_lossy,w_auto,c_limit,dpr_auto/https://cdn.shopify.com/s/files/1/0648/1955/products/q7UtpSxTmGMEeI0z4z9w.png?v=1537304089
https://purity-res.cloudinary.com/image/fetch/q_auto:best,f_auto,fl_lossy,w_auto,c_limit,dpr_auto/https://cdn.shopify.com/s/files/1/0648/1955/products/h4rKJFzkRlOv4RGew4Rz.png?v=1537304089
https://purity-res.cloudinary.com/image/fetch/q_auto:best,f_auto,fl_lossy,w_auto,c_limit,dpr_auto/https://cdn.shopify.com/s/files/1/0648/1955/products/qvaqlMmARWa4ed4wVRUF_6d23b3cf-c04e-402c-bd43-9355d3a8d989.png?v=1537304089
https://purity-res.cloudinary.com/image/fetch/q_auto:best,f_auto,fl_lossy,w_auto,c_limit,dpr_auto/https://cdn.shopify.com/s/files/1/0648/1955/products/U8HO1k4HRkeyvWEzAesA.png?v=1537304089
https://purity-res.cloudinary.com/image/fetch/q_auto:best,f_auto,fl_lossy,w_auto,c_limit,dpr_auto/https://cdn.shopify.com/s/files/1/0648/1955/products/NvWXVFC3Sd2iSfybna9O_7538c5c7-f0fe-41bf-bb65-d509e7601607.png?v=1537304089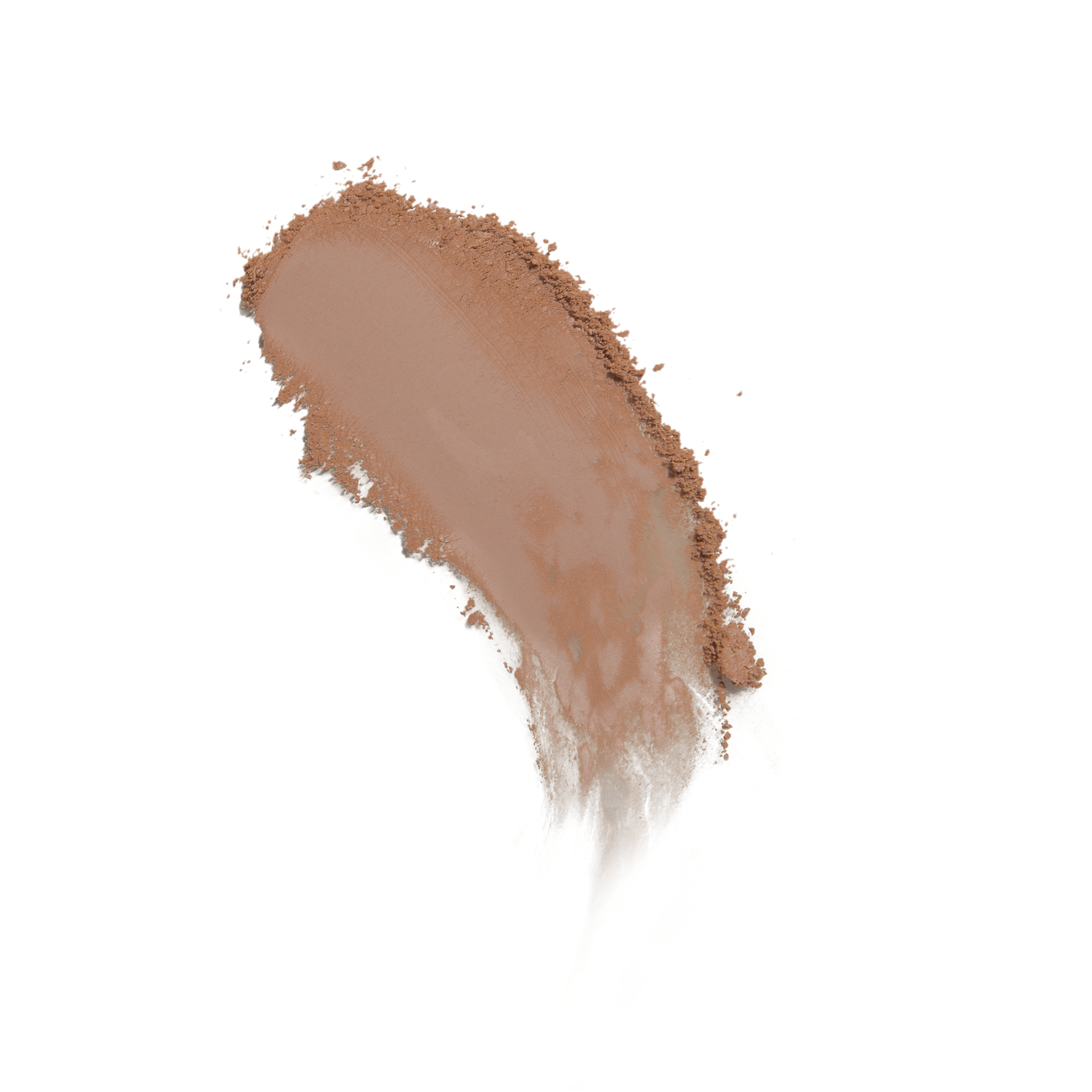 Fruit Pigmented® Powder Foundation
Fruit Pigmented®

Natural

Vegan

Cruelty Free

Gluten Free
Talc-free, fruit pigmented® powder foundation absorbs oil and reduces shine with medium coverage, mattifying rice powder. Made with nourishing fruit oils.
For Normal, Oily, Combination Skin Types
Medium Coverage
Matte Finish

This super lightweight face powder gives you a beautiful, flawless, poreless complexion. Use alone or over our tinted moisturizer. This natural formula is packed full of anti-aging vitamins, antioxidants, soothing calendula, chamomile and rose, skin purifying eucalyptus, oil absorbing rice powder and flattering color from fruit and vegetable pigments. Does not contain talc, chemical preservatives, fragrances or other toxins.

Coverage

Finish

Shade Chart

Cocoa

Deep with warm undertone

Mousse

Dark with neutral undertone

Toffee

Tan with cool undertone

Golden Peach

Tan with neutral undertone

Peach Bisque

Medium with warm peach undertone

White Peach

Fair with warm undertone

Sand

Light with neutral undertone

Créme

Fair with cool undertone

Directions

Use a Cruelty Free Kabuki Brush to buff this lightweight powder foundation or use it as a touch up for any oil peeking through the day.

Every ingredient we use is beneficial, here are a few:

White Tea

White Tea combats sun damage with antioxidants.

Rose Petal

Rose Petal soothes and moisturizes.

Flax Seed

Flax Seed enriches with essential fatty acids.

Eucalyptus

Eucalyptus fights and prevents acne.

Rice Starch

Rice Starch softens and relieves inflamed skin.

Complete list of ingredients:

Oryza Sativa (Rice) Starch, Titanium Dioxide, Zinc Oxide, Prunus Persica (Peach) Fruit Extract, Prunus Armeniaca (Apricot) Fruit Extract, Theobroma Cacao (Cocoa Bean) Extract, Lycium Barbarum (Goji Berry) Fruit Extract, Euterpe Oleracea Fruit (Acai) Oil, Punica Granatum(Pomegranate) Fruit Extract, Tocopherol (Vitamin E), Euphorbia Cerifera (Candelilla) Wax, Camelia Sinensis Leaf (White Tea) Extract, Coffea Arabica (Coffee) Seed Extract, Aristotelia Chilensis (Maqui Berry) Extract, Vitis Vinifera Fruit (Grape) Extract, Garcinia Mangostana Peel (Mangosteen) Extract, Malpighia Punicifolia Fruit (Acerola) Extract, Sambucus Nigra (Elderberry) Fruit Extract, Citrus Grandis (Grapefruit) Seed Extract, Lonicera Caprifolium (Honeysuckle) Flower Extract, Lonicera Japonica (Japanese Honeysuckle) Flower Extract, Mica, Citral*, Eugenol*, Geraniol*, Citronellol*, Farnesol*, Linalool* *Component of Natural Essential Oil
By using hashtag #100percentpure or #nodirtybeauty, I hereby grant to 100% PURE (Purity Cosmetics), it subsidiaries, agents and affiliates, the unlimited worldwide, perpetual, unending right to use, reproduce, distribute, and convey my image/photograph in any format or medium now known or subsequently developed, to modify and edit my image/photograph, to combine my image/photograph with other images, video, audio, text and other media, to create derivative works incorporating, including or based on my image/photograph. This grant shall be construed broadly.
---
Fruit Pigmented® Powder Foundation
has a rating of
4.6
stars based on
1084
reviews.
Customer Reviews
Light coverage
I bought the colour sand and it is a perfect match for my skin. Good light-medium coverage. I use it as a setting powder. If I were to use it alone instead of foundation, it wouldn't have enough coverage though.
01/20/2019
Sara W.
United States
Great for natural look
I don't use liquid foundation but this powder provides the natural look coverage I need.
Great for extra color
I have light skin and got the Toffee color to use as a bronzer over the water foundation. Great color and gets rid of shine!
Light & Even Coverage + Good Match
I really like this powder. I just wanted something light to create an even finish on my skin, and this works well. I have pretty fair skin and I usually have a hard time finding a makeup that matches my skin, but this powder is perfect. I use it over the luminous primer & it sets well and lasts through the day.
Very light!
I really enjoy this powder. It is very lightweight and smooth when it goes on. I do wish it had slightly more coverage though. I also find that when I get close to the end of the jar it easily cracks and breaks off. There are lots of colors to match so it is best to visit a store if you can to get a great match. There does not seem to be an odor to this which is nice.
Complete the Package
Continue Shopping →