Your Guide to Using Setting Powder Like a Pro
Apply your setting powder for all day long lasting makeup
Posted on August 17, 2022
Written by: 100% PURE®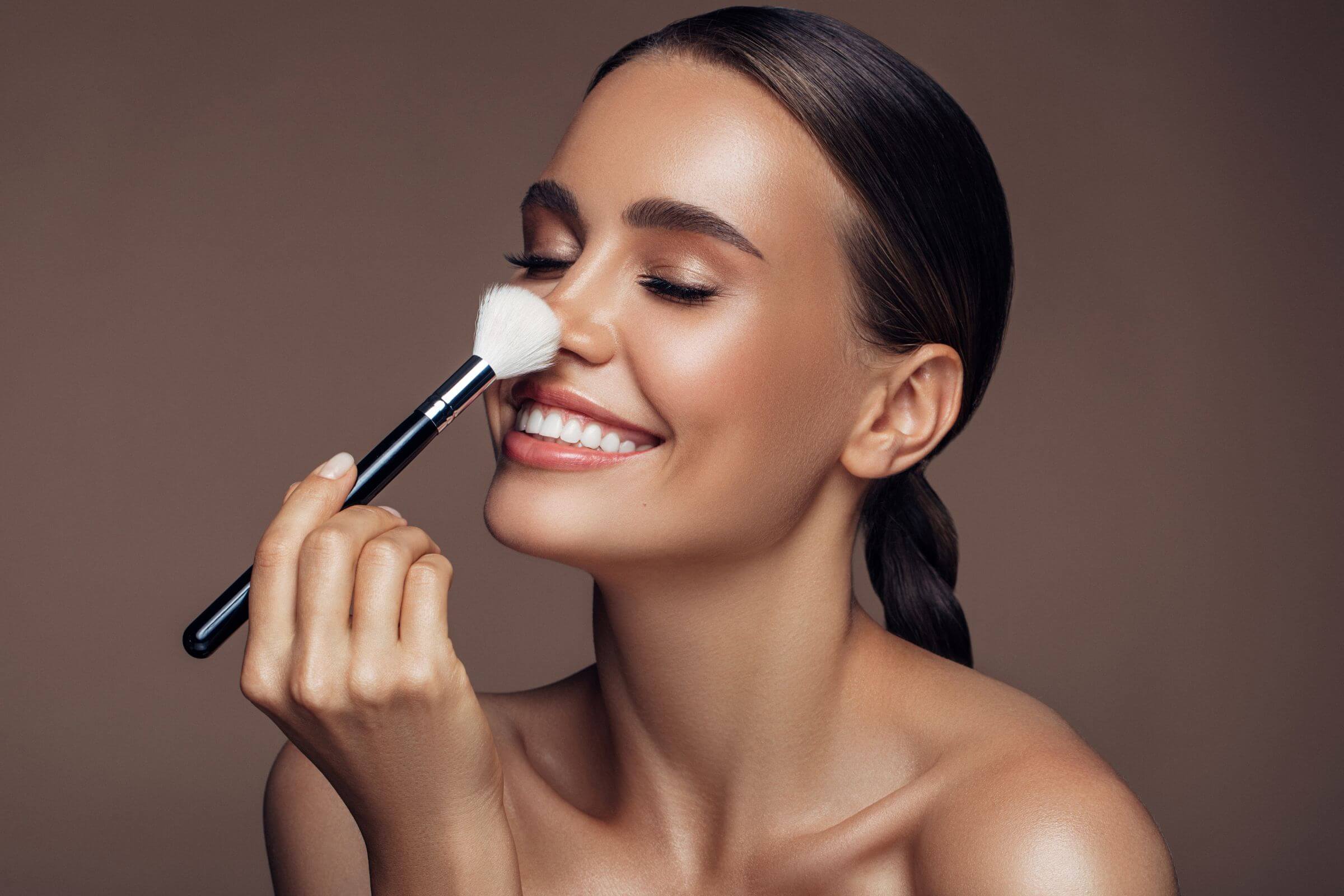 Still looking for the perfect setting powder? Apparently it's really easy to find the wrong one, and even easier to put it on wrong, but with a little help we've got it down to an exact science. Here's a short guide on how to use setting powder for the beauty look we want without any of the messy guess work.
What Is Setting Powder?
Setting powder - we've been told we need it, but not why (or which, for that matter). What's this product that so many seem to swear by, but just as many seem confused by?
Setting powder is like product insurance. When we've applied a product - say concealer - that has the potential to degrade during wear, a setting powder is called in for reinforcement. It adds more structure and preservation to our makeup, especially to our liquid and cream products, that increases the longevity and appearance of our makeup.
Just as we'd apply hairspray to lock a hairstyle in place, setting powder keeps what we've applied looking like we've just applied it for as long as possible. This is the peak of how to use setting powder, though it can sometimes be used in other ways. Even with several different powder products to choose from, anyone looking to make their makeup last longer should be reaching for setting powder.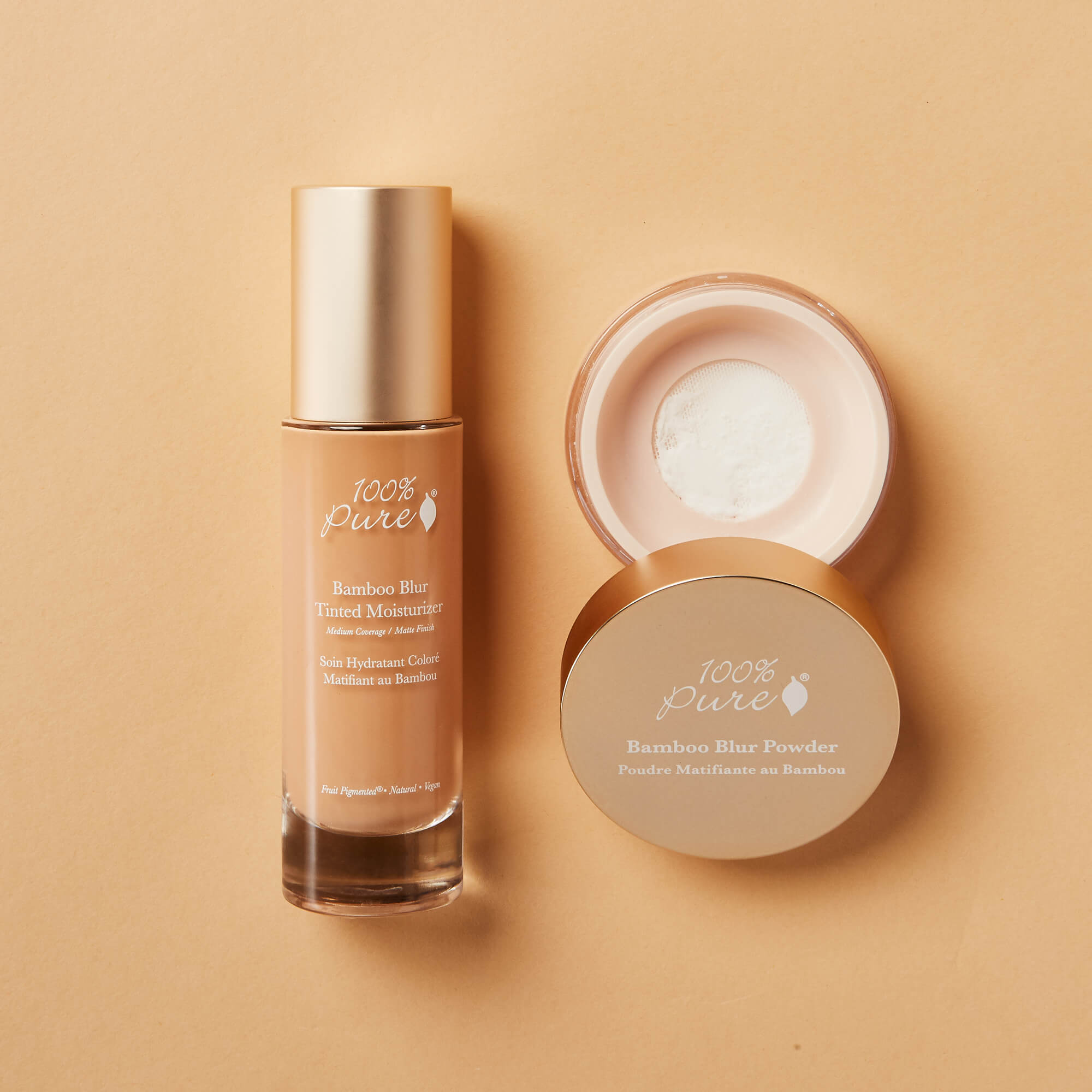 Setting Powder vs Finishing Powder
We'll admit, there are a dizzying number of beauty products in the industry, and this especially goes for powder products. What do they all do? Which ones are necessary? From pressed powder to translucent powder to finishing powder, we think we can speak for everyone when we say that it's a little confusing. Of course we like the variety, but all the options make learning how to use a setting powder even more important.
First, what's the difference between a setting powder and a finishing powder? In a traditional makeup application, even in modern times where the emphasis is on looking like we're wearing less makeup rather than being more flawless, a finishing powder is one of the last steps in the overall routine. It adds a final layer of barely there coverage and smoothing to enhance everything else we've applied. We like to think of it like the garnish on a dish, or the clear coat on a manicure; it's function is to improve the look of what we've already applied. While subtle - and probably never used alone - it adds just a touch of something that makes all the other products work well together.
Newsletter
Subscribe
for more blog updates and exclusive discounts
Let's compare this to setting powder. Like we mentioned, setting powder ensures our other products stay close to perfect and in place. It's quite different from finishing powder, as it often has a much more obvious look and is used with more specificity. Rather than appearing to make our other products appear smoother or more natural, setting powder is really more about longevity than anything else. Makeup products have a tendency to slip, migrate, transfer, even melt off! While finishing powder helps to achieve a beautiful application, setting powder helps to achieve a beautiful application that lasts.
How to Use Setting Powder
No matter if we love trying new powder products, or we're powder purists and always go for a classic option, the magic really happens in the application. Using great tools and good technique can make any product look red carpet worthy, so what's the secret with how to apply setting powder? Here are our 3 golden rules:
If we remember nothing else, the golden rule really is less is more. For as light as powder looks in a pot and as silky as it feels on our fingertips, it can go really heavy on the skin. Part of this is because it's way too easy to over apply; it can go from looking absent to looking thick in seconds. The other reason that powder can look heavy or a term we usually hear called cakey, is that powder can soak up oils and moisture present on our face when we apply it over top of our makeup or even on bare skin. If we don't use a deft hand and minimal product, it's the equivalent of adding water to dirt and getting a sloppy muddy texture, which we never want.

Don't wait for liquid products to fully dry before setting the face. Yes, we know, this sounds crazy, but the powder needs to adhere to the other products on our face to work properly. Once our products have dried on their own, a sort of "self-setting" stage has taken place, and trying to set the product with powder from there will likely disturb it. This could result in a patchy, flaky or cakey mess - exactly what we're trying to avoid. Instead, we recommend working in sections and setting as we go, giving us just enough play time without compromising lasting power. This is how to apply setting powder properly.

Don't mix and match - once powder is layered over a liquid or cream product, the rest of the products layered on the skin should be powders as well. At the risk of sounding like broken records, adding wet on top of dry products is one of the surest ways to achieve a cakey look; and while we love a cupcake as much as anyone else, we never want to wear it on our face.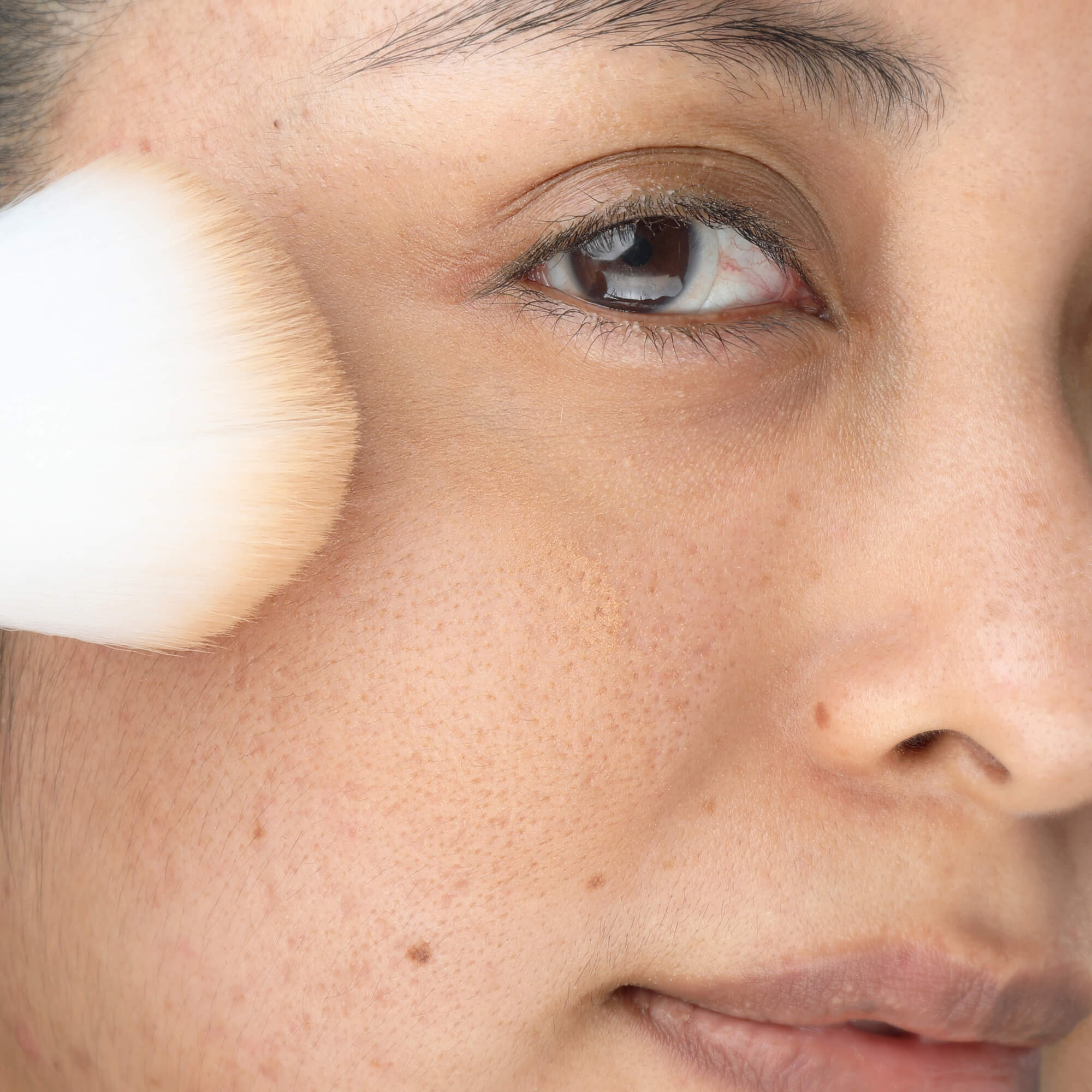 Selecting the Right Setting Powder
Now for the fun part! Comparing products and choosing options to build a personal beauty arsenal is not only fun, but allows us to have a completely customized routine down to our lifestyle and preferred beauty look. When it comes to the kind of finish we want on our complexion and the kind of skin we have naturally, this can be even more important. Here are our favorite setting powders, for each and every complexion and skin type.
Extremely silky and lightweight

Natural, vegan and fruit-pigmented

Available for fair to medium-deep skin tones
Arguably one of the best in the clean beauty space (if we do say so ourselves), this powder helps to achieve a gorgeously natural satin-matte finish with this buttery powder made with real fruits and plants. Designed to absorb excess oil and create a filtered effect, this powder is perfect for normal to oily skin types to have that no-makeup makeup look lasting all day and night.
Hourglass Veil Translucent Setting Powder
Cruelty-free

Lightweight and smoothing

Great for all skin types and tones
A great powder for beauty pros and newbies, this foolproof option helps to combat the appearance of texture in a super finely milled, cool and lightweight formula. While translucent is the only shade option, it's flashback free and results in a porcelain smooth makeup finish.
Airset Radiant Loose Setting Powder
Cruelty-free, clean, and sensitive skin friendly

Infused with squalane for a forgiving formula

Great for dry to combo skin types in all skin tones
Looking for a powder that still lets you shine? This semi-radiant setting powder results in a skin-like finish thanks to hydrating squalane built into the formula, designed to preserve skin hydration during wear. With three shades to choose from, soft, smooth and shining skin is just a sweep away.
We carefully hand-select products based on strict purity standards, and only recommend products we feel meet this criteria. 100% PURE™ may earn a small commission for products purchased through affiliate links.
The information in this article is for educational use, and not intended to substitute professional medical advice, diagnosis, or treatment and should not be used as such.
Sign up to our email newsletter for more blog updates and exclusive discounts.
< Older Post | Newer Post >