Nine Places You Should Never Forget To Put Sunscreen
Apply your setting powder for all day long lasting makeup
Posted on August 18, 2022
Written by: 100% PURE®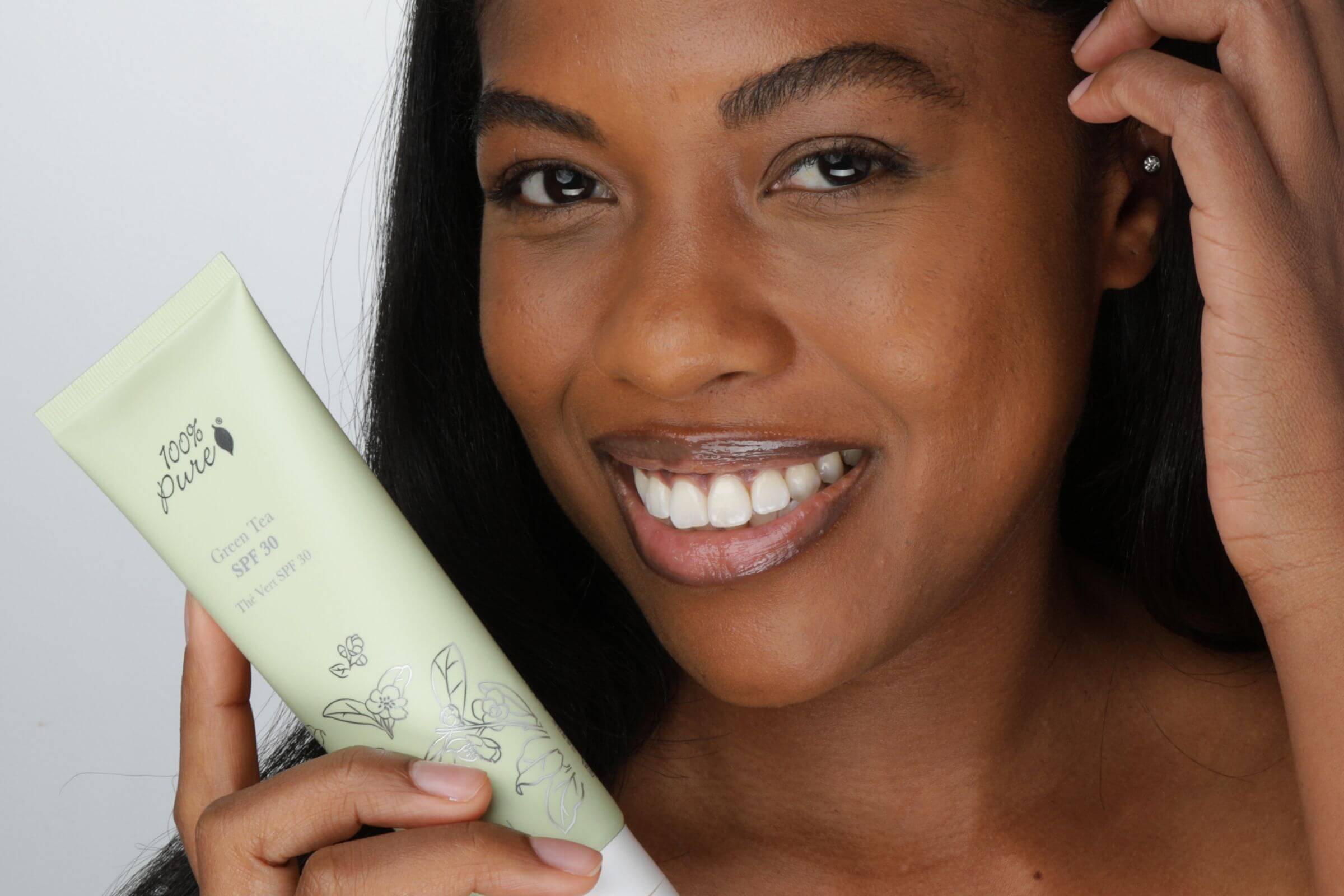 It's no secret that the anti-aging industry is huge; with an endless array of products claiming to reverse wrinkles and firm the skin, it's easy to forget the #1 form of prevention for premature aging: sunscreen.
According to the CDC, skin cancer is the most common type of cancer in the United States, and more often than not, it's caused by too much exposure to UV rays.
While summer may be reaching its end this year, it's important to remember that sunscreen is always a must for the prevention of wrinkles, sun spots, freckles, and other forms of damage brought on by the UV rays.
But it's not enough to simply apply sunscreen, it must be applied properly. And sadly, many individuals are missing a number of different spots on the body when they apply sunscreen.
In fact, there are at least nine areas on the body that benefit from sunscreen, but you might miss them every time!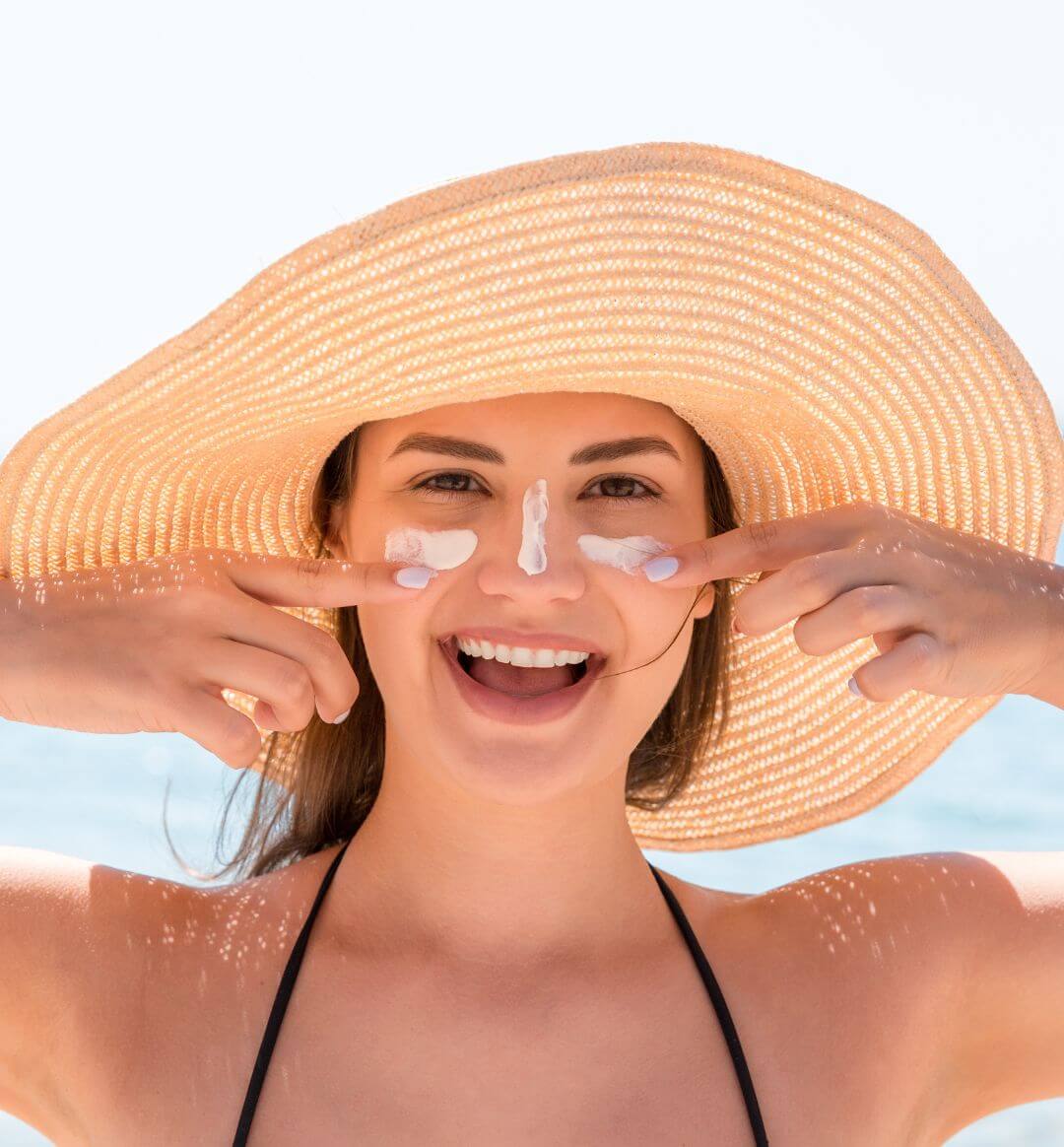 The Nine Places You Should Never Forget
So let's dive in–here are nine areas on the body where you might be forgetting to apply SPF.
Scalp
We rarely think about sun protection for our scalps, often assuming that a full head of hair will be enough to block out the UV rays.
But unfortunately, this is simply not the case. Hair offers some protection against the sun, but not much. Moreover, our scalp is the most exposed area on the body, since it's the top of the head. That's why it's important to wear a hat or sunscreen on your scalp when you're out and about.
Newsletter
Subscribe
for more blog updates and exclusive discounts
Eyelids
The eyelids are an incredibly delicate area of skin, and it's one of the first areas to wrinkle as we age. Since sun damage accelerates signs of aging, it's recommended that you use either a gentle mineral sunscreen or sunglasses to block out UV rays.
Ears
They say when your ears are burning, someone's thinking about you, but it could also be the sun's rays hitting your skin. Make sure to add sunscreen to the tops of your ears, and to wear a wide-brimmed hat when possible.
Neck
Most of us have mastered SPF on the face, but we still tend to miss the area right beneath: the neck.
And this is concerning, since the skin on the neck is highly susceptible to sun damage. And aside from the risk of developing melanoma or carcinoma on the skin, an unprotected neck runs the risk of advanced aging, often in the form of deep, stubborn wrinkles. What's more: it's becoming increasingly commonplace for women to shell out loads of cash on skincare and treatments geared toward neck wrinkles, and both options tend to be on the pricier side.
To prevent sunburn on the neck, try starting out with a sunscreen with an SPF of 30 or higher, and if you plan to sweat or swim, we recommend sticking with one that's waterproof .
Lips
Our lips are especially delicate, since they lack oil glands, and they're also quite susceptible to sun damage. A lip balm with SPF can be a great way to protect your lips, but make sure to reapply frequently if you eat or drink.
Hands
Our hands are present for a lot of our daily activities–take driving, for instance.
When our hands are on the steering wheel, they're highly vulnerable to UV exposure, which can cause sunspots, wrinkles, and potentially even cancerous lesions on the skin.
When you apply SPF to your hands, you're preventing the onset of damaging sunburns, while also preventing the development of signs of premature aging.
Toes and Feet
We might often feel like we can skip the sunscreen for our feet. And yet, there's a good chance that at some point, you've experienced a little sunburn on your toes and the tops of your feet.
Always remember to apply sunscreen to your feet, and make sure to do so before you slide on your sandals.
Buttocks
It's hard to deny: swimsuits are getting smaller and smaller, and this often means more exposure on the glute area.
If you love to flaunt what you got when you're at the beach or pool, make sure to apply sunscreen to your buttocks before you go out into the sun.
Knees
When we're about to go for a dip, sunscreen on the legs is often applied as an afterthought. This means that we tend to apply a quick layer of sunscreen to the tops of the thighs, but we often miss the knees.
And this is a problem, because the knees are quite exposed to sun damage–especially when you're in the water.
Next time you apply sunscreen, make sure to apply a generous amount of it to your legs and knees.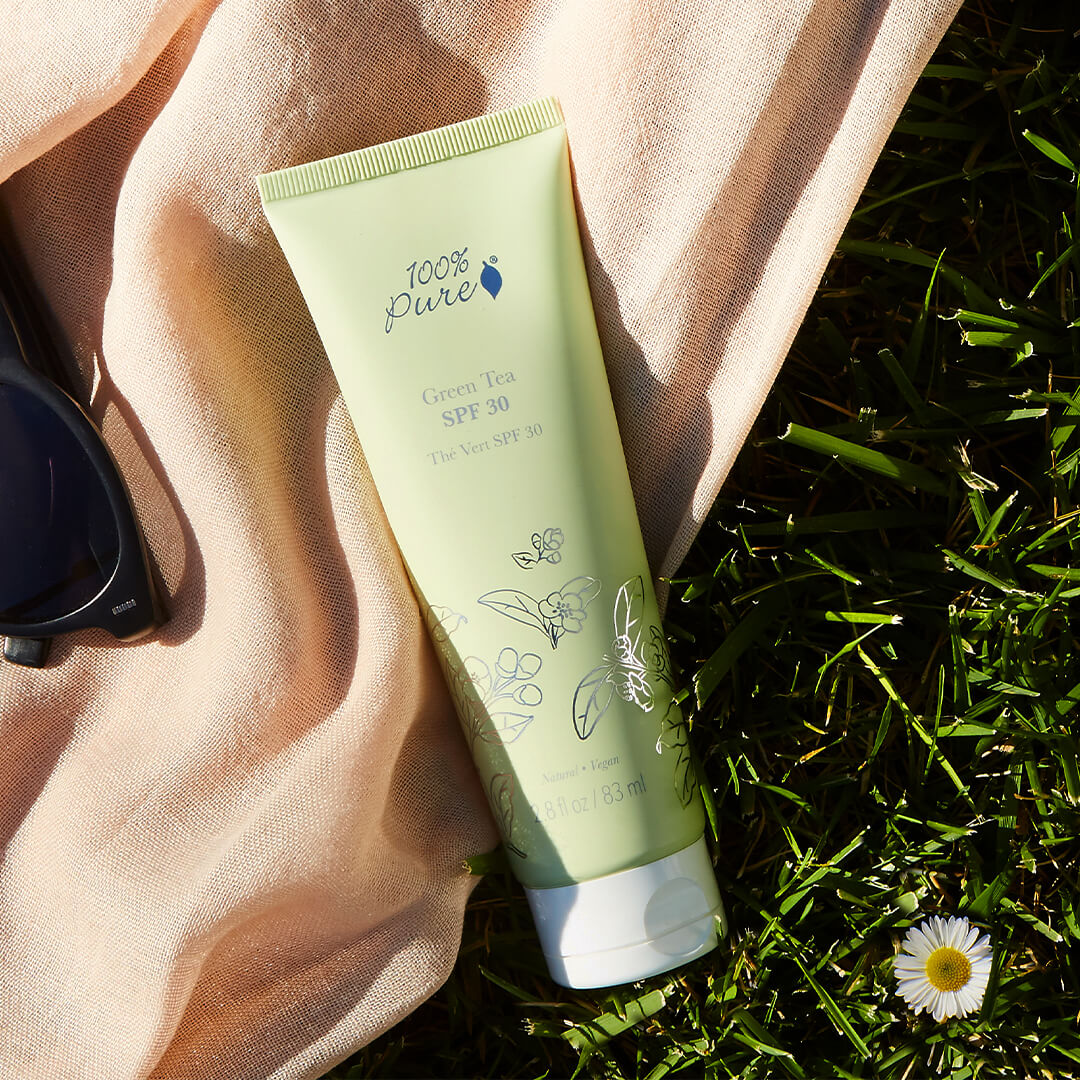 Our Sunscreen Recommendations
Green Tea SPF 30 - for All Over Your body
A zinc oxide formula that's been infused with green tea, soothing aloe and cucumber juice to keep your skin feeling cool and refreshed.
Tomato Lycopene - for Face
This mineral formula features lycopene, an antioxidant in tomatoes known for protecting against smog, pollution, radiation, smoke, and other environmental toxins that can diminish vitality in the skin.
Kinfield Daily Dew SPF 35 - for Hands
A reef-friendly formula designed to hydrate skin while keeping your hands protected. And since it's water-resistant, it won't streak or melt even on the hottest and splashiest summer days.
Juice Beauty SPF 30 Sport Sunscreen - Waterproof Sunscreen
A sunscreen with water resistance lasting up to 80 minutes, made with mineral zinc oxide, coconut oil, jojoba oil, and aloe vera to help keep the whole body hydrated.
We carefully hand-select products based on strict purity standards, and only recommend products we feel meet this criteria. 100% PURE™ may earn a small commission for products purchased through affiliate links.
The information in this article is for educational use, and not intended to substitute professional medical advice, diagnosis, or treatment and should not be used as such.
Sign up to our email newsletter for more blog updates and exclusive discounts.
< Older Post | Newer Post >