Unique Father's Day Gifts for every type of Dad
Our top natural skin care products that Dad will love, paired with a special way to say thank you.
Posted on June 5, 2017
Written by: 100% PURE®
He's answered all your "but why" questions, taught you to ride a bike and cross the road safely, and dreamt up all those Dad Jokes that make you roll your eyes. But with Father's Day coming up fast, just because your Dad says he doesn't want a fuss (it's a guy thing), that doesn't mean he won't secretly enjoy being the center of attention on his special day.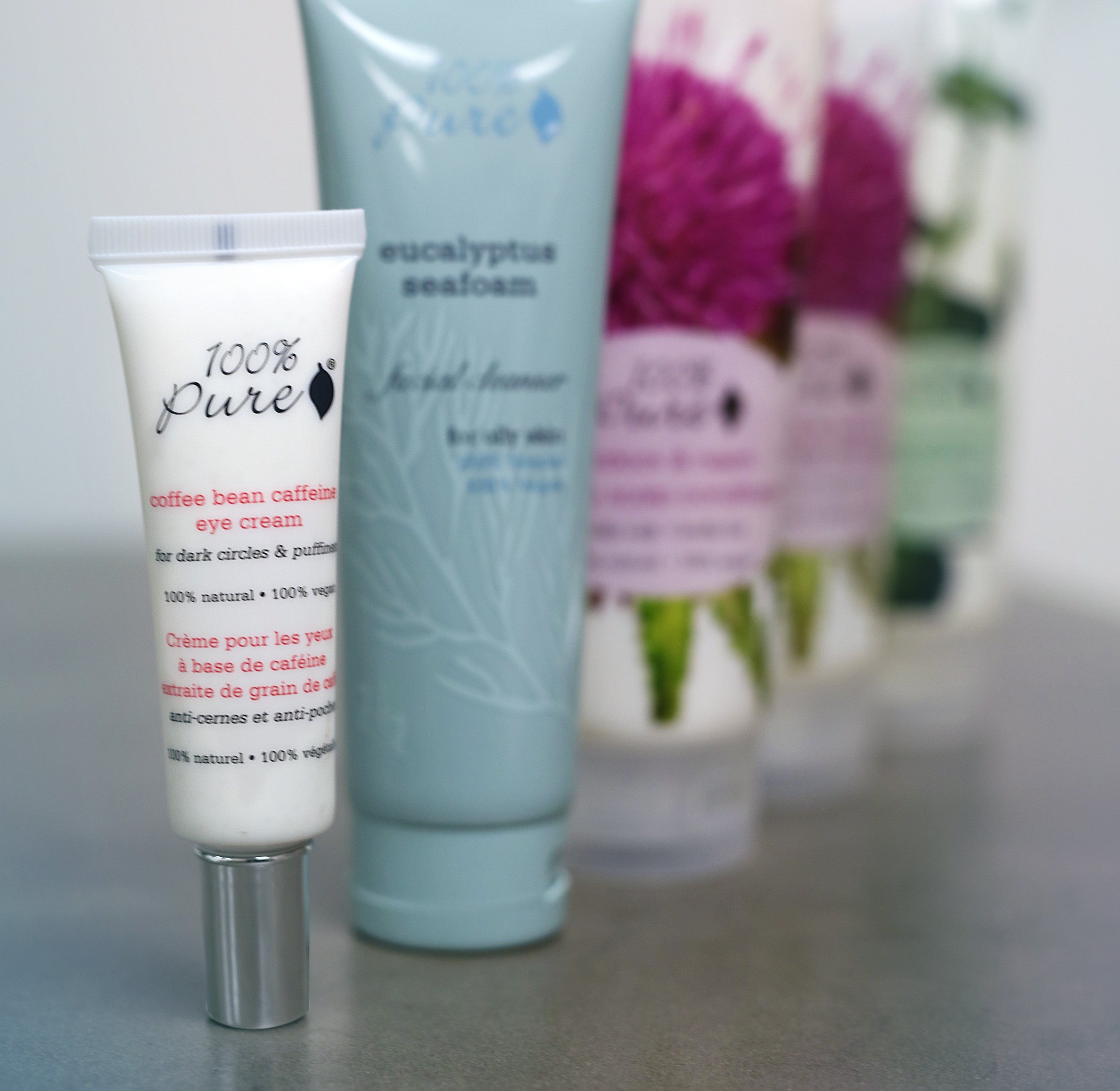 So isn't it time you gave him a gift he might get some real use from? Forget the multi-pack of socks or silly ties and take a look at our thoughtful all natural skin care products. A gift of healthy skin will not only make his day but possibly his week, month and year.
For the Netflix Devotee:
Coffee Bean Caffeine Eye Cream
All he wants is a quiet night in front of the TV but he knows you'd really love to catch up on your favorite TV show (it's the season finale tonight!) so he willingly hands you the remote. When you're happy, he's happy, too.
Show him you care with a pampering set including our Coffee Bean Caffeine Eye Cream to soothe those post-Netflix-binge puffy eyes and a voucher guaranteeing he gets full control of the remote for one week.
For the Avid Reader:
Eucalyptus Hand Buttercream
Eucalyptus Butter Soap
Apart from watching you mature into the best person you can be, his favorite time is when he can bury himself in a good book on his Kindle. He read you bedtime stories so that you could grow up with an appreciation of the written word and you've inherited your love of reading from him.
Show him it was time well spent with these natural hand creams to keep his hands smooth and soft. Pair our Eucalyptus Hand Buttercream and Eucalyptus Butter Soap with a voucher for syncing up his e-reader with the latest and greatest best-sellers from his favorite authors.
For the Always On-The-Go Dad:
Blood Orange Body Scrub
Bright Eyes Mask 5 Pack
He's a busy man juggling work and family, who always puts them first; which might lead to putting himself second, third, or fourth on his list of priorities. Show dad he needs to take time for himself to relax and unwind.
Give him some quiet downtime to relax and restore his aching body with our invigorating natural Blood Orange Body Scrub in a scent we know he'll love. Let him multitask during his relaxation time with our Bright Eyes Mask 5 Pack, paired with a voucher for 3 Hours of Alone Time. Let him have some Dad Time so he can enjoy his new all natural products.
Let's be real: Dad is the cornerstone of your life. Honor his best qualities and his quirks with the best natural skin care products that will feed his body while revitalizing his soul.
We carefully hand-select products based on strict purity standards, and only recommend products we feel meet this criteria. 100% PURE™ may earn a small commission for products purchased through affiliate links.
The information in this article is for educational use, and not intended to substitute professional medical advice, diagnosis, or treatment and should not be used as such.
Sign up to our email newsletter for more blog updates and exclusive discounts.
< Older Post | Newer Post >