The Guide to 4 Varieties of Face and Body Exfoliants
Revitalize Your Skin: The Art of Using Different Types of Face and Body Exfoliants Effectively
Posted on August 6, 2023
Written by: 100% PURE®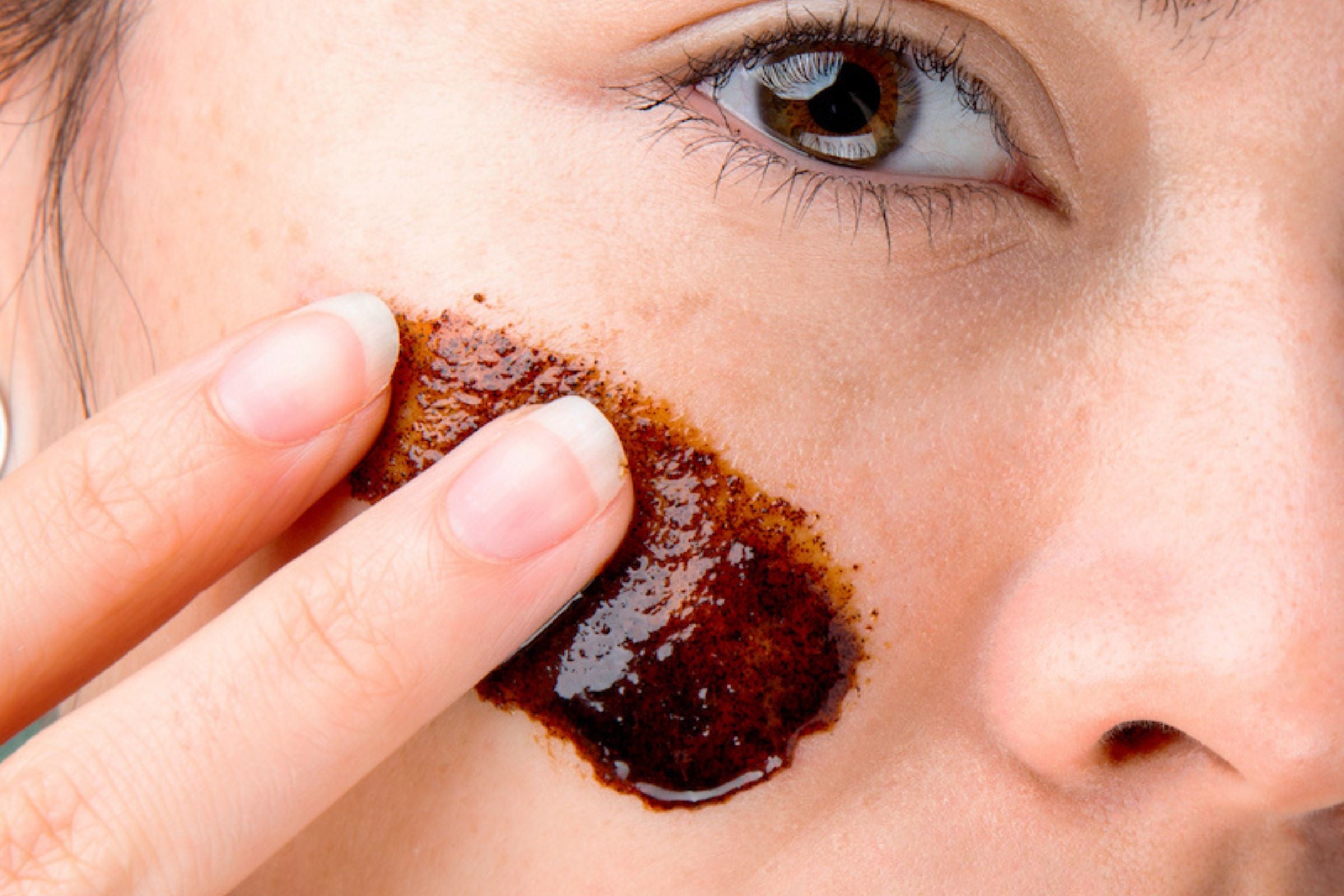 Fall fever will soon 'fall back' upon us quicker than stores displaying the festive season even before All Hallows Eve, and if you're like most of us coming out of the sizzling summer season with dry or congested skin, pay close attention! One of the most overlooked steps in a skincare routine is exfoliation. It so happens to be the integral extra step to your glowiest skin ever.
Our skin naturally lets go of dead skin cells but tends to leave behind some friends (or foes) that lead to clogged pores and rough skin. Using a natural face exfoliator is the unsung hero that can safely and effectively remove these culprits for brighter skin and even enhance the absorption of your skincare products.
Let's explore the science behind this skin-eficial step and the benefits of the four most common types of natural exfoliants suitable for your skin type and season. Here's to a fall-bound self and the most fall la la skin of your dreams!
The Science of Exfoliation
For many of us, our skincare routine is as simple as cleanse, tone, moisturize, and go! But even with this well-rounded, skin-healthy regimen, did you still wonder how that glass-like complexion is achieved? Moreover, how can makeup go on so smoothly for some while catching on patches of your skin? More than likely, exfoliation is at the top of the skincare routine.
Why is exfoliation key to the mythical fountain of youth? Your skin naturally sheds dead skin cells every 30 days or so. When this happens, new skin cells form the top layers of your skin. However, often your skin may let some of those friends cling on, which can result in dull, dry, and flaky patches and clogged pores.
Exfoliation is the process of removing those dead weights - or skin - from the surface of your dermis to make room for new, cooler, skin-friendly cells. And that's not all! Natural exfoliants offer a range of benefits for your skin and the environment!
#1. Gentle Yet Effective
One of the main benefits of natural exfoliants is that they are gentle yet effective. Unlike conventional exfoliants, natural exfoliants are made from ingredients like sugar, oatmeal, and ground coffee. These ingredients work by sloughing off dead skin cells and removing impurities without causing irritation or damage to the skin.
#2. Improve Health of Skin
With regular use of natural exfoliants, you can fade acne scars, reduce fine lines and wrinkles, and promote healthy cell turnover to achieve smoother, radiant skin. A natural face exfoliant can also enhance circulation, which affects how well your skincare products work by improving absorption.
#3. Environmentally Friendly
Another benefit of natural exfoliants is that they are environmentally friendly. Conventional exfoliants often contain microbeads, which are tiny plastic particles that are harmful to the environment. These microbeads can end up in our waterways and harm marine life. Natural exfoliants are a great option for those with sensitive skin or who prefer a more sustainable approach.
#4. Cost-Effective
Finally, natural exfoliants are also cost-effective. Many conventional exfoliants can be expensive with so-called fancy synthetic ingredients and misleading claims to give you baby-fresh and new skin. Natural exfoliants, on the other hand, are often readily available in your kitchen and are much more affordable – plus they do the job gently, safely, and effectively without damaging your skin or wallet.
#5. Improves Home Air Quality
Brace yourself and your stomach, dust - like in your home and what settles on your belongings – that dust is actually mostly dead skin. Yikes! That's some rather unsettling news! So, grab your duster and your natural exfoliant.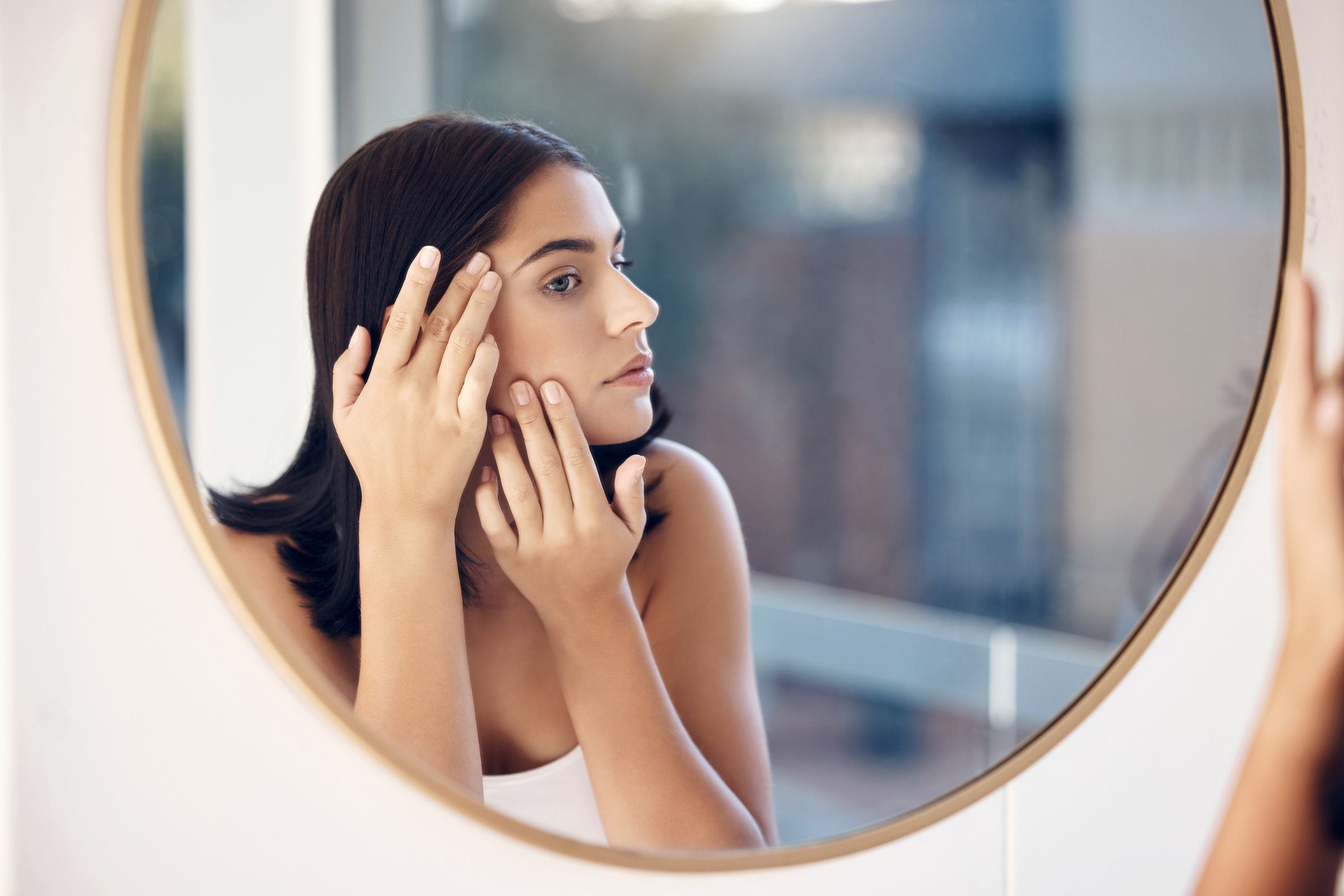 The Importance of Knowing Your Skin Type
Having beautiful skin begins with knowing your skin type to find the right skincare products that can access and address your concerns and ultimate goals. This is especially important in choosing the natural exfoliant for your skin. Though different exfoliation methods do essentially the same thing – remove dead skin cells – they work differently. Let's find yours, and what type of exfoliation works best!
OILY / ACNE PRONE SKIN
When skin doesn't shed fast enough, a buildup of dead skin cells can occur. This buildup can clog the pores, causing sebum (your skin's natural oil) to accumulate within each pore. As acne-causing bacteria feed on sebum, a buildup can lead to breakouts and acne. Exfoliating helps to clear pores by removing the dead skin cells, dirt, and oil that can build up and create clogging complications.
DRY SKIN
For dry skin types flakes, bumps, and uneven patches are frustratingly common occurrences. Regularly exfoliating helps to clear flakes and bumps, resulting in skin that's softer and smoother to the touch. As a bonus, your makeup application will be much more manageable, since smoothed skin allows for a more even finish.
AGING SKIN
As we age, the average rate of skin cell turnover (the process that reveals fresh, younger layers of skin) slows down. Before the age of 30, our skin normally sheds every 28 days. After that, the rate begins to slow and continues its descent with every passing year. Exfoliating helps to speed up and increase skin cell turnover rate, boosting your skin's circulation and healing process.
DULL / LACKLUSTER SKIN
Sloughing off dead skin cells helps to reveal the fresh, youthful skin waiting beneath. If you feel your complexion is a bit on the 'blah' side, exfoliation can perk your skin right up; using a natural exfoliant can certainly be an asset in this department! By clearing away dead skin cells that cause dullness, exfoliation can also brighten your complexion to impart a healthy, youthful glow.
IRRITABLE OR SENSITIVE SKIN
It's no secret that our skin works hard to keep us healthy, but sometimes it becomes a little overworked – and irritable. Dry skin needs a bit more attention and love. Dry skin types usually notice tightness, flaking, redness, and thirsty-feeling skin. Whether it's exposure to harsh products, stress, or an allergic reaction, skin can often be left overstimulated and hypersensitive.
Newsletter
Subscribe
for more blog updates and exclusive discounts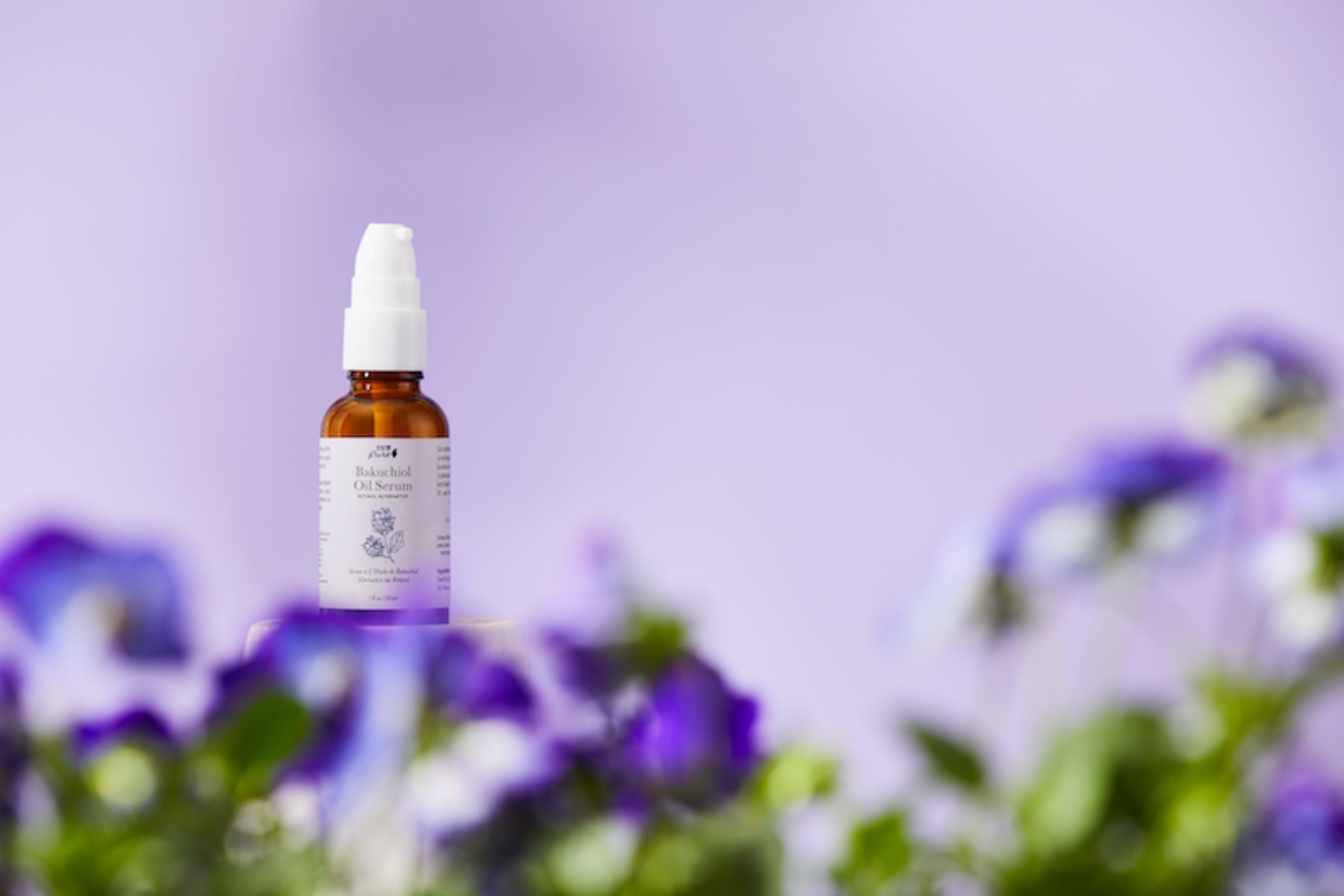 Types of Exfoliants
Depending on your skin type and concern, you might choose a physical exfoliant, a chemical exfoliant, an enzyme exfoliant, retinol- or a combination of these. But before you choose, let's explain how these exfoliants work.
Physical Exfoliation
Involves using products containing small particles like coffee, oatmeal, or sugar granules. Other physical exfoliation methods include using a face mitt or washcloth with a textured surface or a detoxifying face wash sponge that buffs away dead skin. Our Konjac Sponge: Charcoal draws dirt, oil, makeup, and environmental toxins away from the skin while gently exfoliating for a softer, smoother complexion.
All skin types can benefit from physically removing dead skin and other debris with a natural exfoliant.
Be sure you have dry, sensitive, or reactive skin to apply light pressure when manually exfoliating your face with a natural exfoliant. Our Acai Pulp Facial Scrub features finely ground grape seed and acai pulp, which are gentle enough for use even on sensitive skin. They pack plenty of buffing powder to slough away bumps, flakes, and dead layers while revealing fresh, more supple skin.
Physical exfoliants can also be paired with fruit enzymes in skincare formulations. They're a gentle but effective way to remove dead skin cells. More on them below!
Chemical Exfoliation
The best chemical exfoliants use a chemical liquid or gel to dissolve dead skin cells. The most popular chemical treatments are alpha (AHA) and beta hydroxy acids (BHA), and polyhydroxy acids (PHA).
Some of the best and most popular types of acids and enzymes include glycolic, salicylic, and lactic acids, as well as fruit enzymes (e.g. papain). These treatments are derived from natural sources. Glycolic acid usually features sugar cane and citrus fruits, and liven up dull complexions. Salicylic acid unclogs pores and the buildup of sebum, making it beneficial for acne-prone skin. Lactic acid is a gentler, yet still effective, exfoliator for sensitive skin.
Speaking of fruit acids and the glowiest skin, our Strawberry Brightening Scrub features a trifecta of skin-brightening powers and is great for all skin types! This fruit-infused jelly face scrub features gentle lactic acid, while the AHA fruit acids blend also works to exfoliate and soften the skin, while papain helps to soothe and reduce inflammation. Strawberry, lemon, and goji berry supply skin with rejuvenating antioxidants, while ellagic acid gently removes dullness and impurities.
Enzyme Exfoliation
So, what's the difference between enzymes and acids, specifically AHAs and BHAs? Enzymes and acids do have a few things in common: both are gentle exfoliants, and they work to slough off dead skin cells. But while acids penetrate deep into the skin, enzymes only work the surface. Plus, they don't disrupt your skin's pH balance, so they're easier on your skin barrier.
And because fruit enzymes for skin are so gentle, they can be great for those who find AHAs and BHAs to be too intense for their sensitive or acne-prone skin. Fruit enzymes can also be great for those who wish to exfoliate regularly without over-sensitizing their skin.
Interestingly, though, they can work wonderfully when combined with these acids to eliminate dullness, renew the skin, and foster glowing skin. Keep in mind, though, that this may be too much for those who haven't been exfoliating for some time.
Speaking of fruit enzymes, our 10% Fruit Acids Apple Enzyme Resurfacing Serum is a regenerative serum made with skin-brightening licorice, kojic acid from sake (fermented rice), sugar alpha hydroxy acid, beet lactic acid, and fruit enzymes from pineapple, green apple, citrus, and papaya. 10% of these glow-enhancing actives work together for 3 main functions: 1) Brighten and even skin tone, lighten scars and dark spots 2) Expedite cellular turnover to smooth away bumps and flakes for softer, smoother skin and 3) Minimize the appearance of pores.
Retinol Exfoliation
Our last method of exfoliation doesn't need any scrubbing. Anyone who wanted to use retinol but couldn't due to sensitive, dry, or reactive skin can now get their hands on a better substitute – plant-based retinol. That's right! Enter, Bakuchiol - a gentle and plant-based alternative to retinol that is especially perfect for those with finicky skin.
Our Bakuchiol Oil Serum features this retinol-alternative all-star with the clinically recommended maximum Bakuchiol concentration. This serum is a must-have for those who are looking for long-lasting hydrating. This natural yet potent ingredient penetrates deep into the skin to help minimize fine lines, wrinkles, dryness, and much more, for a soft and supple feel. All it requires is going to sleep and waking to the skin of your dreams!
Frequently Asked Questions
How often should I exfoliate my face and body?
This largely depends on your skin type and the type of exfoliant you're using. Generally, it's recommended to exfoliate 1-2 times per week for normal to dry skin and 2-3 times per week for oily skin. Exfoliate your body 1-2 times a week if you have dry to normal skin, and about three times a week if you have oily skin. Always listen to your skin and adjust accordingly.
Can I use multiple types of exfoliants at the same time?
You can, but pay close attention to how your skin reacts. It's best to start with one natural exfoliant and method, and then add on a second if you feel your skin needs more. If you do use two at once, choose gentle options that are less likely to irritate. You can also combine both a physical and chemical type, such as for oily skin types, to use facial pads presoaked with salicylic acid and applying like a toner, and then finish your nightly routine with plant-based retinol.
Is there a risk of over-exfoliating?
While getting rid of skin impurities regularly is good, doing too much can aggravate the skin, especially for dry, sensitive, and reactive skin types. Over-exfoliation can lead to redness, and irritation, and may leave the skin in worse condition than what you started with. To achieve clearer, brighter skin, exfoliation with a natural exfoliant for your skin type consistently is what works well.
Can exfoliating help reduce acne?
The short answer: Yes. Certain natural exfoliants can help reduce the appearance of acne and fade acne scars. However, it's crucial to choose a product that's gentle yet effective for your acne-prone skin.
What should I do if my skin reacts negatively to an exfoliant?
While natural products are generally gentler on the skin, they can still irritate if not used properly. Always do a patch test before using a new product and don't exfoliate too frequently. If irritation occurs, stop using the product and consult a dermatologist.
Not to be forgotten, exfoliation is a super important part of your skincare routine, no matter your skin type! Following these basic guidelines will lead to rejuvenated, brighter, and potentially clearer skin. Sound good? We think so too. Here's to a fall perhaps witches hat off to the brightest and simplest complexion this side of the new moon!
We carefully hand-select products based on strict purity standards, and only recommend products we feel meet this criteria. 100% PURE™ may earn a small commission for products purchased through affiliate links.
The information in this article is for educational use, and not intended to substitute professional medical advice, diagnosis, or treatment and should not be used as such.
Sign up to our email newsletter for more blog updates and exclusive discounts.
< Older Post | Newer Post >