What does Lactic Acid Do For Skin?
Wondering what this gentle alpha hydroxy acid does? We've got the answer – plus some lactic acid favorites for brighter, smoother skin
Posted on October 31, 2022
Written by: 100% PURE ®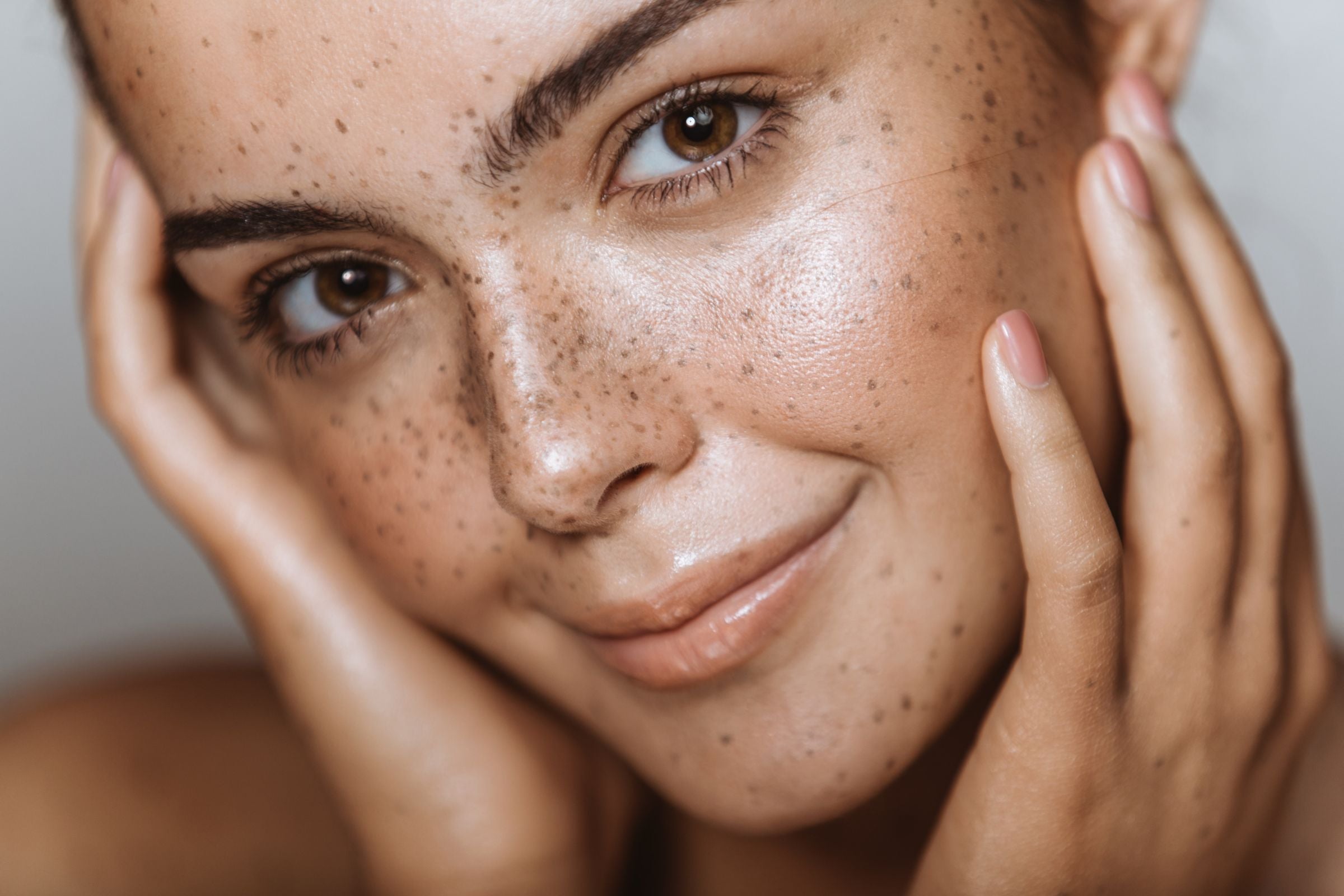 If there's an alpha hydroxy acid that's a bonafide MVP in the glowy skin game, it would be lactic acid. As a gentler option compared to its family of acids, lactic acid boasts exfoliating magic and beauty benefits that suit virtually all skin types.
With so many lactic acid products on the market claiming to be the best and most gentle facial exfoliators, it's hard to know where to begin, especially if you have sensitive or reactive skin. We'll be your guide on what lactic acid does for your skin, and how to find the right one for radiant, glowing skin.
What Is Lactic Acid?
If you're worried about skin irritation from exfoliants, shopping for an alpha hydroxy acid (AHAs for short) can feel a bit like walking through a minefield. Burning, redness, and inflamed skin can all be side effects of using an AHA that's too harsh for your skin type. Want a natural acid that won't trigger a bad skin reaction?
Enter lactic acid! A beautifully brightening acid commonly sourced from tomatoes or milk – but also available from vegan sources like beets – this is one of the gentler AHAs out there. Unlike other AHAs like glycolic and citric acids, which have a smaller, more powerful particle size, lactic acid has a larger molecule size.
The gentle yet effective acid doesn't penetrate the skin as deeply – less irritation for the win – making it an all-star for all skin types, even those who are pregnant or nursing. And that's just the start of its beauty benefits!
What Are 3 Benefits of Lactic Acid?
How unique is our skin?! It has the impressive ability to rejuvenate itself on a regular basis, shedding dead cells to reveal smoother skin beneath. Yet there are still times when we may need to offer our wondrous skin some assistance, especially when harsh temps can plague us with dry, lackluster complexions and often skin sensitivities.
Enter lactic acid to the rescue! Though this natural acid is milder compared to others in its acid family, it doesn't fall short on its effectiveness at exfoliating your skin, helping it to get rid of dead skin cells that can clog your pores and dull your complexion. You may not literally see skin being sloughed away, but you will see these types of benefits:
#1. Diminishes dull skin and uneven complexion
Skin dullness is often caused by a combination of poor circulation and buildup of dead skin cells. Lactic acid can help to tackle both of these problems in one go, promoting the flow of collagen and blood to your skin while helping it to shed those pesky, clingy cells. Lactic acid can also benefit dull, tired complexions by promoting healthy cell regeneration.
#2. Helps to heal sun-damaged skin
Lactic acid can lighten signs of discoloration or hyperpigmentation. If you're noticing age spots or discoloration on your skin that may be from sun exposure, this potent acid may help to promote healthy cell turnover, resulting in a more even complexion with fewer dark spots. Due to its gentle nature, lactic acid can be used on your face, neck, and chest to combat the signs of skin damage caused by UV rays.
#3. Combats signs of aging
Lactic acid can benefit the skin at the cellular level by promoting collagen production, cellular regeneration, and circulation. In fact, this natural acid has been used as an anti-aging treatment for centuries, and it's even rumored that Cleopatra used to bathe in sour milk (a common source of lactic acid).
As for your inner queen, lactic acid can lessen the appearance of fine lines, wrinkles, and dark spots, and can also promote skin elasticity and firmness. Meanwhile, lactic acid can brighten and even out your complexion, making it a plant-based powerhouse for mature skin.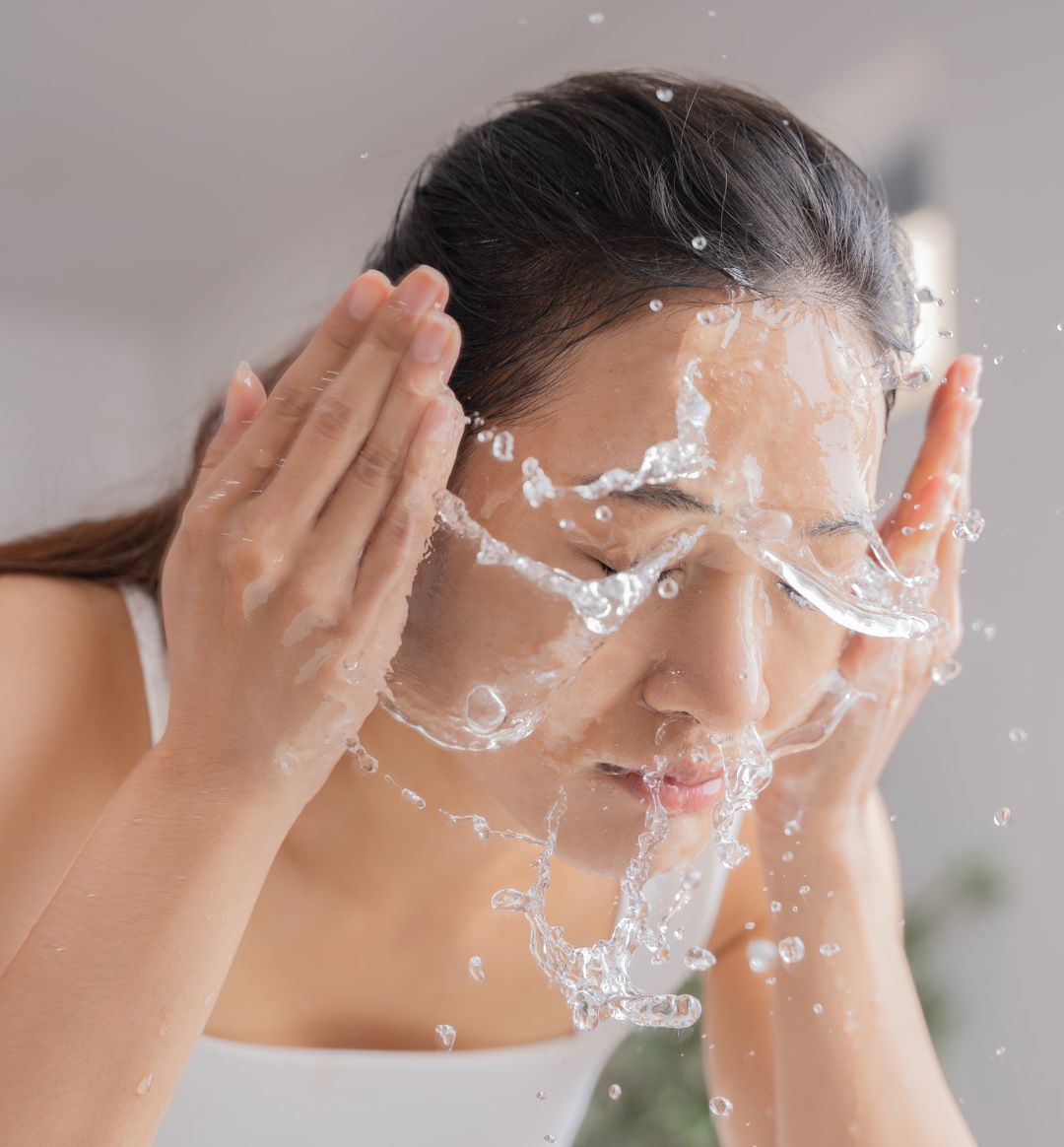 Does Lactic Acid Help Clear Skin?
To answer this question, let's quickly delve into the cause of acne. Acne occurs when the follicles in your skin get plugged up with excess sebum and dead skin cells. The exfoliating powers of lactic acid can benefit acne-prone skin by increasing cell turnover, which keeps pores clear of dead skin cells, and therefore reducing the potential of breakouts.
Since acne can occur or be exasperated by skin being dried out, lactic acid can act as a natural moisturizing factor. In other words, lactic acid mimics a naturally occurring group of molecules found in our skin that helps to hydrate and maintain the skin barrier. This protects the skin from being too dry and, therefore, overcompensating by sending excess oil in, which can clog the pores leading to breakouts.
Some lactic acids also have antimicrobial properties that can help to combat acne-causing bacteria in your skin tissue. And not only does lactic acid help to fight existing breakouts and prevent future ones; the all-star acid can also help to diminish the appearance of scars from previous acne breakouts.
Newsletter
Subscribe
for more blog updates and exclusive discounts
How Often Should You Use Lactic Acid on Your Face?
Lactic acid is considered safe for use on all skin types, but it's important to note that your skin may be more photosensitive than usual after exposure to these ingredients. If you've just used lactic acid for your skin, we recommend that you take extra care to apply a layer of sunscreen before leaving home for the day.
Don't forget as part of your complete skin care regimen that after exfoliation you should apply an occlusive product like a moisturizer that will help to protect delicate, newly resurfaced skin. We love our new Coffee Bean Face Cream, which was formulated to be gentle, deeply hydrating, and rejuvenating to counteract environmental damage and achieve age-defying skin. Powered with green coffee extract for the much-needed enhanced blood flow boost for the skin, this cream transforms the face for supple skin and a lively, healthy glow.
For an extra boost of hydration, use a facial oil tailored to your skin type and needs. When facial oil is applied after your moisturizer, it creates an extra occlusive layer to seal in hydration. Plus, it has super water-locking benefits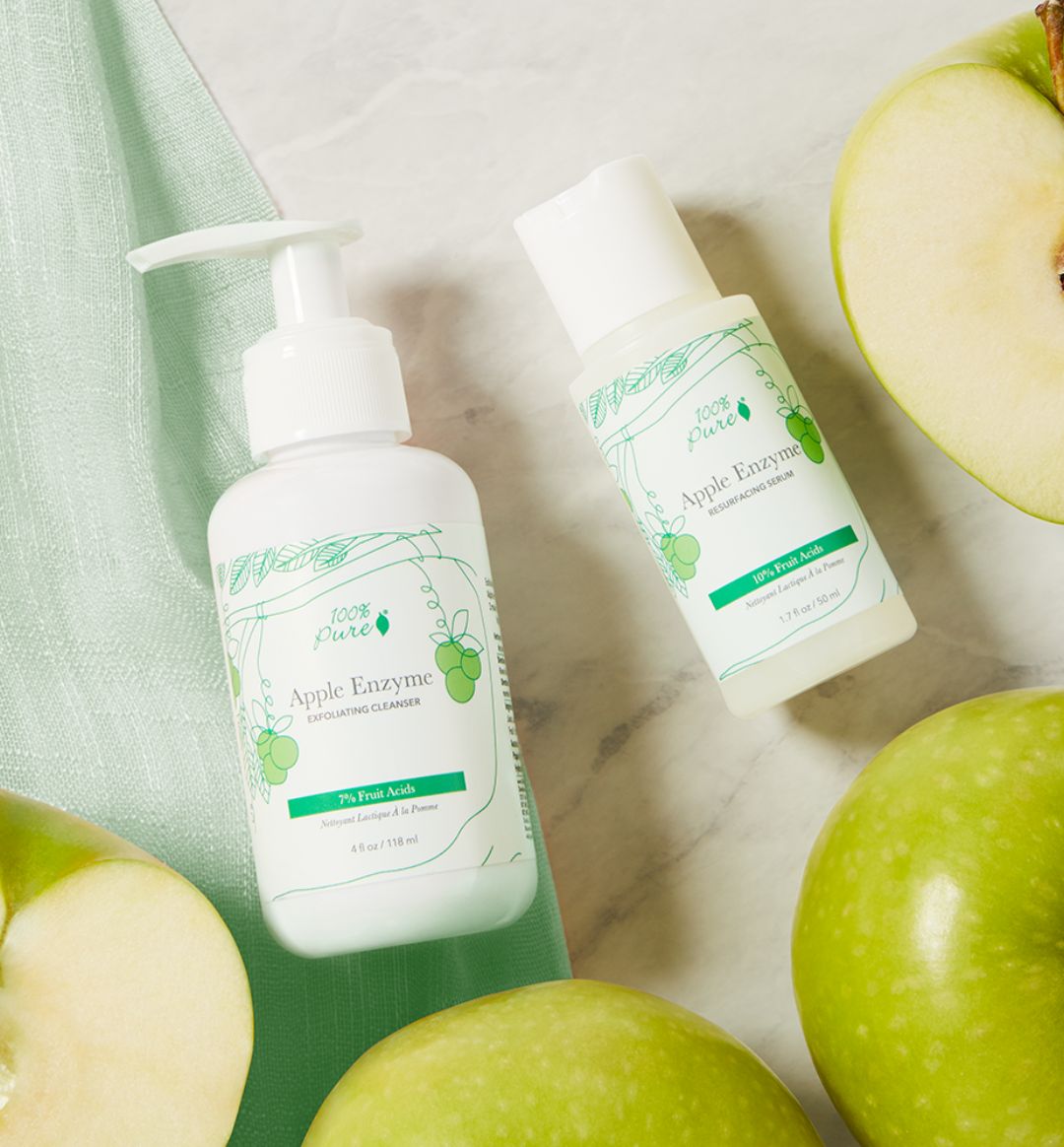 The Best Lactic Acid Products for Skin
We know lactic acid is a gentle yet powerful, natural skin care ingredient that can improve texture and minimize pores to promote cellular turnover and restore luminosity. The best part is that this superstar acid benefits all skin types! With this kind of skin care status, we had to incorporate lactic acid in some of our top skin care products.
Featuring lactic acid from beets, our Apple Enzyme Exfoliating Cleanser reveals glowing skin with our exfoliating cleanser made with additional ingredients like green apple, licorice, and citrus. Not only is it a great exfoliant--it's also especially rich in antioxidants, making it a great anti-aging ingredient for smooth, glowy skin. It works in harmony to unclog and minimize pores, even skin tone, and brighten leaving you with super soft to the touch skin.
Make sure to pair with our Apple Enzyme Resurfacing Serum, which is made with skin brightening licorice, kojic acid from sake (fermented rice), sugar alpha hydroxy acid, beet lactic acid, and fruit enzymes from pineapple, green apple, citrus and papaya. 10% of these glow- enhancing actives work together for 4 main functions: brighten and even skin tone; lighten scars and dark spots; expedite cellular turnover to smooth away bumps and flakes for super soft, smooth skin; minimize the appearance of pores.
If you're looking for an alternative to the harsh side effects of retinol, our rejuvenating Bakuchiol Cleanser provides a safer and natural alternative to retinol. This gentle yet powerful cleanser washes away impurities to stimulate cellular turnover for a smoother complexion. It also lightens skin discolorations for a more even skin tone and visibly lessens the appearance of lines and wrinkles.
If you're worried about skin irritation after trying a chemical exfoliant, try lactic acid first. It works well on sensitive areas, like under your eyes. If your skin is prone to redness and irritation, formulations with lactic acid may work better for you than other AHAs. Look for a radically improved skin texture, boosted glow, and enhanced skin clarity and firmness with consistent use.
We carefully hand-select products based on strict purity standards, and only recommend products we feel meet this criteria. 100% PURE™ may earn a small commission for products purchased through affiliate links.
The information in this article is for educational use, and not intended to substitute professional medical advice, diagnosis, or treatment and should not be used as such.
Sign up to our email newsletter for more blog updates and exclusive discounts.
< Older Post | Newer Post >