The Best Natural Serums for Anti-Aging and Youthful Skin
Understanding the Power of Natural Serums: Your Path to Timeless Beauty
Posted on June 22, 2023
Written by: 100% PURE®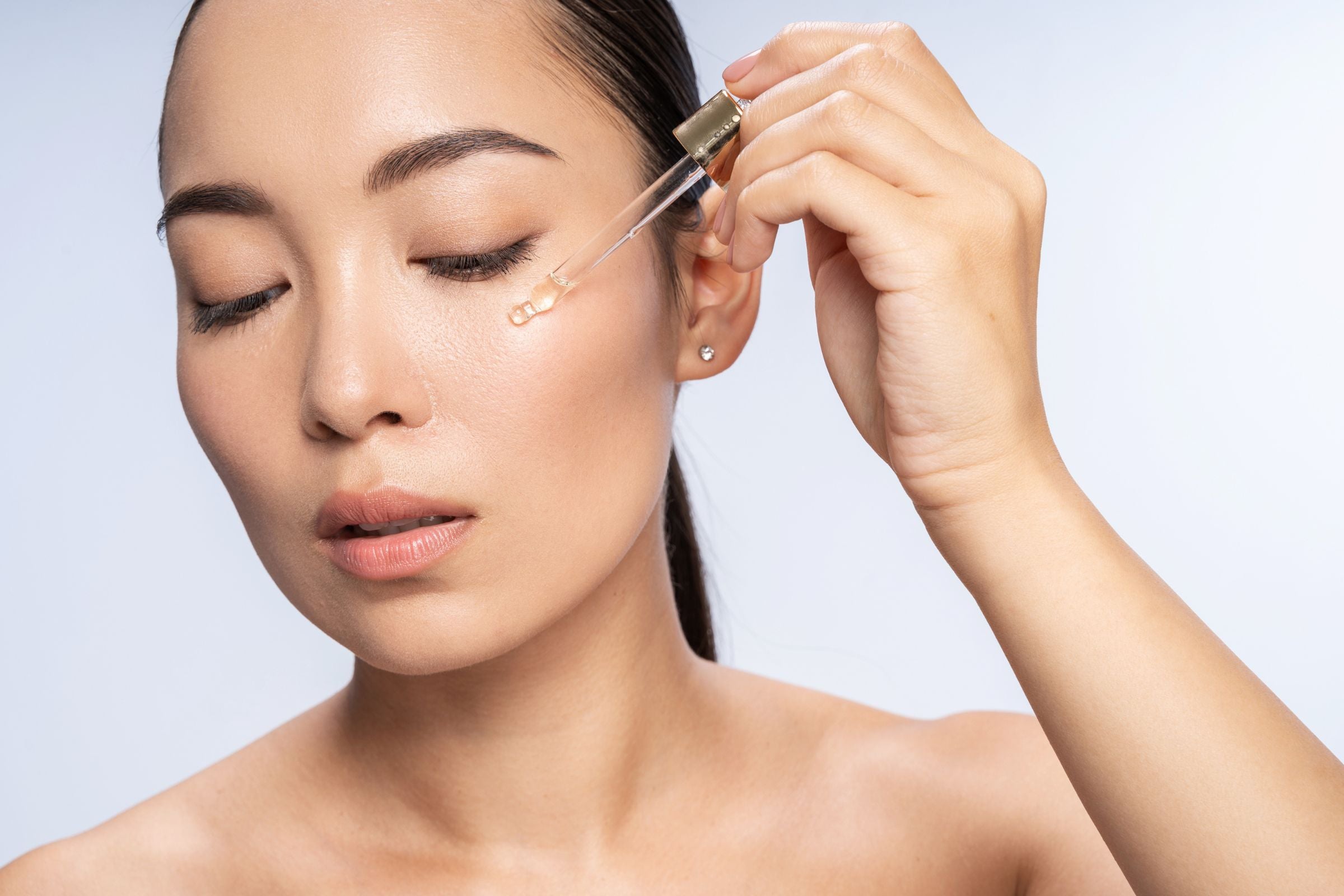 When it comes to skincare routines, moisturizers, and sunscreens seem to be the legit workhouses. After all, they have been the classic standard for hydrated, spot free, and healthy complexions. But there is another powerhouse that will elevate your average routine to a gold standard: serums! That's right – serums are where it's at when it comes to your natural skincare routine.
Natural serums contain higher amounts of active ingredients, which makes them legit workhorses that deliver results! From anti-aging to fading dark spots, there's a natural serum for any and every complexion concern you may have. Keep reading for the science and benefits of serums and how to find the best one to match your inner with your outer golden goddess.
What are Natural Serums?
Natural serums are skincare products that contain active ingredients, such as vitamins C and E, fruit acids, and hyaluronic acid, to name a few. Specifically designed to deeply infiltrate the deepest layer of skin, serums are essential to get targeted, specific results from skin concerns. Want a do-it-all option? There are multitasking serums galore out there, too.
A high-quality serum should be formulated to hydrate all skin types while delivering targeted nutrients and ingredients based on your needs. These ingredients work together to neutralize free radicals in the skin, which can cause premature aging and damage to the skin cells. Serums can also brighten the skin, reduce inflammation, improve the texture of the skin, and diminish dark spots.
Whereas moisturizers and sunscreens tend to be thicker, more skin-protective consistencies, serums are lightweight, layer well under moisturizers, and contain more potent actives that target skin concerns. We know the hydration abilities of moisturizers and the skin-protection factors of sunscreen, but serums offer a broader range of skin-efits in a concentrated formula. Your skin dreams are just a serum away!
The Science Behind Anti-Aging Serums
In an appearance-driven society, it's understandable if the thought of having "aging or mature skin" makes you tense. But we're here to remind you that aging is not a bad thing and that you can look and feel beautiful at any age. With some patience, natural skincare gems like serums can help soften the edge of aging concerns. But how can these magical elixirs actually make a stamp in time?
Natural aging involves certain cells and tissues decreasing and dying over time. For instance, collagen production slows down in everyone eventually. Meanwhile, the number of pigment-containing cells in our body (a.k.a. melanocytes) decrease, leading to skin that appears more translucent. Additionally, the epidermal layer becomes thinner over time, blood vessels become more fragile, and sebaceous glands produce less oil as you age.
In the case of natural aging, there is no way to stop the process, but there are ways in which we can care for ourselves so that our skin can age gracefully. That's where serums step up to the skincare game plate. Since they can deeply infiltrate the deepest layer of skin, serums are formulated to contain potent ingredients that get to the root of aging concerns.
These concentrated actives perform anti-aging magic to deeper layers of our dermis. Natural serums will contain peptides, which stimulate the skin to make more collagen and, thus, appear to look suppler and firmer. Antioxidants are no strangers to serums, too, as they help by scavenging free radicals and UV damage, which keeps the skin looking radiant and youthful. And no effective, natural serum is complete without skin-nourishing vitamins, like skin-brightening C and anti-aging A, in promoting youthful skin.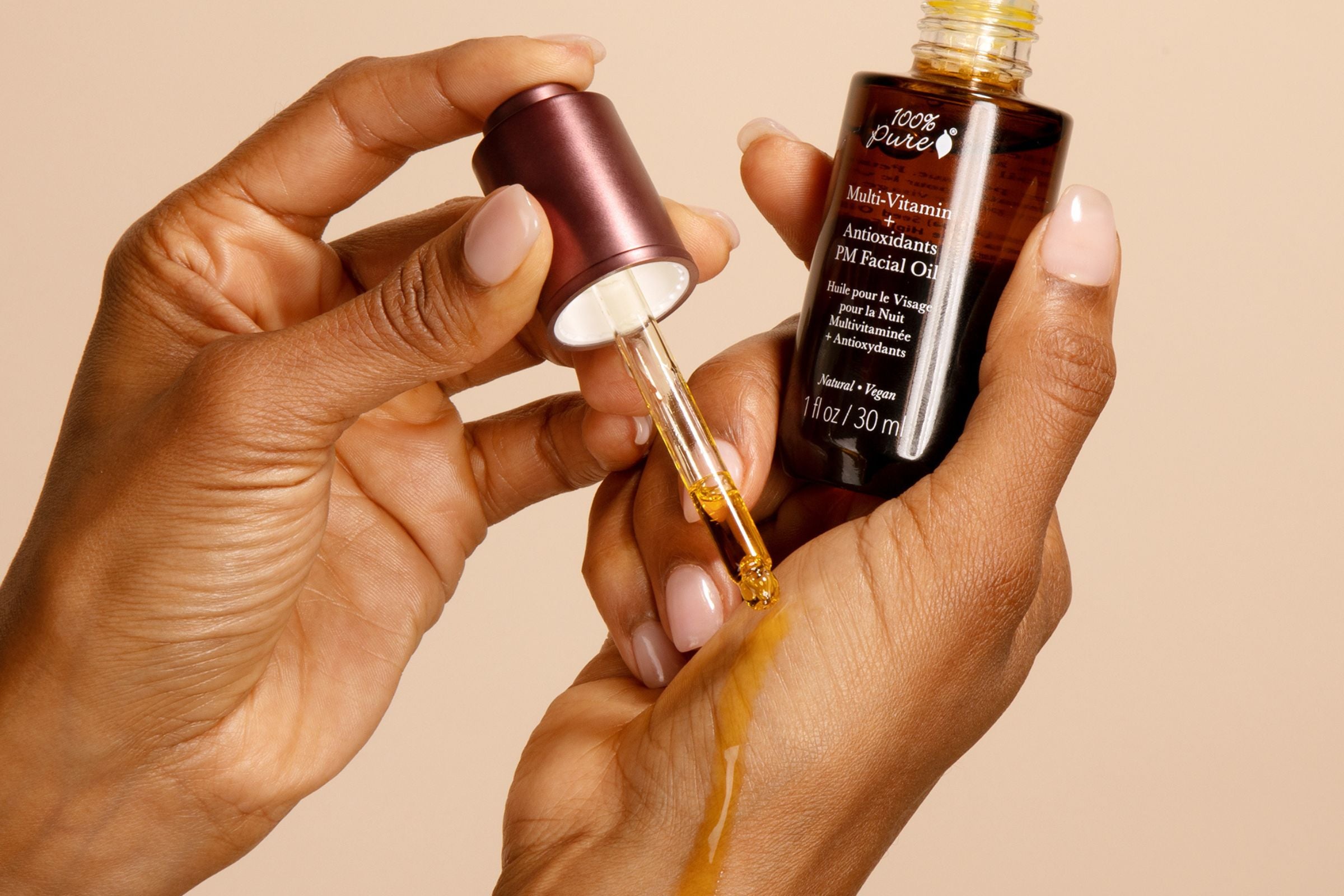 Factors to Consider When Choosing Natural Serums
Grabbing the first serum off the store shelf is going to put you at risk for a half-star on your skincare standard. Just like certain cosmetic and skin products are more suitable for certain skin types, serums are no different. It's important to familiarize yourself with ingredient labels and your skin traits, so you can avoid toxic ingredients that can pose side effects to our health, wellness, skin, and environment.
Do Read Ingredient Labels:
Many conventional skincare products, including serums, contain harmful ingredients that can affect our skin and health. Unfortunately, since there's no established, industry-wide legal or official definition of natural and clean beauty, brands can define it, however, their heart desires. Since our skin is a living and breathing piece of tissue that absorbs oxygen and water, it's also going to naturally absorb what you put on it.
This makes it more important to avoid chemical culprits in conventional formulas. Toxic ingredients in your skincare (and makeup) can end up infiltrating your skin and into your bloodstream. Whether it's preservatives to increase a product's shelf life to synthetic solvents or binding agents in many cosmetics, many toxic ingredients can pose side effects to our health, wellness, and skin.
Be an ingredient detective and read beauty and skincare labels. Conventional products are labeled with a jumble of unpronounceable words. There's also a lot of green-washing out there where companies falsely label their products as "all-natural" when the ingredients' lists say otherwise. Tsk, tsk!
Your best offense is a good defense, and it starts with learning how to read labels for questionable ingredients and familiarizing yourself with top-offending culprits. Members of this dirty dozen include silicones, parabens, drying alcohols, sodium lauryl sulfate (SLS), chemical sunscreens, fragrances, and dyes.
Do Use a Serum for Your Skin Type:
With so many different serums available on the market, it can be overwhelming to choose the best one for your specific skin type and traits. It's important to consider factors such as your skin concerns, ingredients, and texture preferences when selecting a natural serum.
If you have combination or oily skin, look for lightweight serums with non-comedogenic formulas designed specifically for oily or combination skin types. For dry skin, look for serums with hydrating ingredients like hyaluronic acid and glycerin to provide an added boost of moisture to your dry skin. For normal skin, look for serums that contain lightweight, non-greasy formulas that won't clog pores or exacerbate combination areas.
Choose Cruelty-Free and Sustainable Beauty Choices:
With the right natural serum, you'll be on your way to healthier, more radiant-looking skin in no time. But what about animal testing and environmental impact? A way to simplify the process of these factors is to buy from brands that are committed to choosing safe, all-natural alternatives to mainstream cosmetic ingredients. Find a natural skincare brand whose values align with yours, so you can rest assured that you're using safe, quality ingredients.
All 100% PURE™ formulas follow strict purity standards with all skin types in mind, and will never contain sulfates, parabens, silicones, or phthalates. We source our pigments from fruits and vegetables instead of synthetic FD&C colorants and heavy metal dyes. Our commitment to protecting animals, and as a cruelty-free brand, we will never test on animals.
We can still work together to reduce the toxic ingredients in our products. As we continue to push for formulation transparency, non-carcinogenic beauty, long-term testing, and precautionary regulation for ethical and sustainable beauty choices, we're likely to not only achieve reform in the industry but help to spread more wholesome options.
Frequently Asked Questions about Natural Serums
Ready for some useful tips about natural skincare and why serums are your silky path to timeless beauty? Yes, we've heard your questions – and we're grateful to offer you answers. Let's call this a 'Q and A' about natural serums and making them your go-to product in your daily routine for youthful skin.
How do natural serums differ from synthetic ones?
Answer: Natural serums are formulated with ingredients derived straight from nature, such as seed oils, fruit extracts, and grains like oats and rice that are gentle yet effective for most skin types without any harsh adverse effects to skin.
Synthetic serums often contain lab-made ingredients and can include a few undesirables like parabens, silicones, preservatives, and fragrances. These harsh chemical culprits can end up infiltrating your skin and into your bloodstream. Whether it's preservatives to increase a product's shelf life to synthetic fragrances, many toxic ingredients can pose side effects to our health, wellness, and skin.
Are natural serums suitable for sensitive skin?
Answer: Absolutely! Natural serums are safe for all skin types. Even the most irritated, sensitive skin can benefit from the plant-based ingredients in these silky skin gems. Many natural ingredients, such as vitamin E and aloe juice, are used in many natural serums because of their mildness and effectiveness to gently yet effectively target skin concerns like dryness while protecting the skin's pH and barrier.
How long does it take to see results from using natural serums?
Answer: While every situation and skin concern is different, most people see results from using a natural serum within two weeks. Whether you're noticing a brighter complexion, plumper skin, or improvements in hyperpigmentation, natural serums can work wonders quite quickly!
Can natural serums replace moisturizers in a skincare routine?
Answer: Ultimately, a natural serum and moisturizer are both necessary for a skincare routine that ticks all the boxes. Face serums can't replace the moisture and hydration needed to balance any skin type (yes, oily, too) and moisturizer doesn't give your skin the extra vitamins, nutrients, and potent actives it needs to target and treat skin concerns.
Newsletter
Subscribe
for more blog updates and exclusive discounts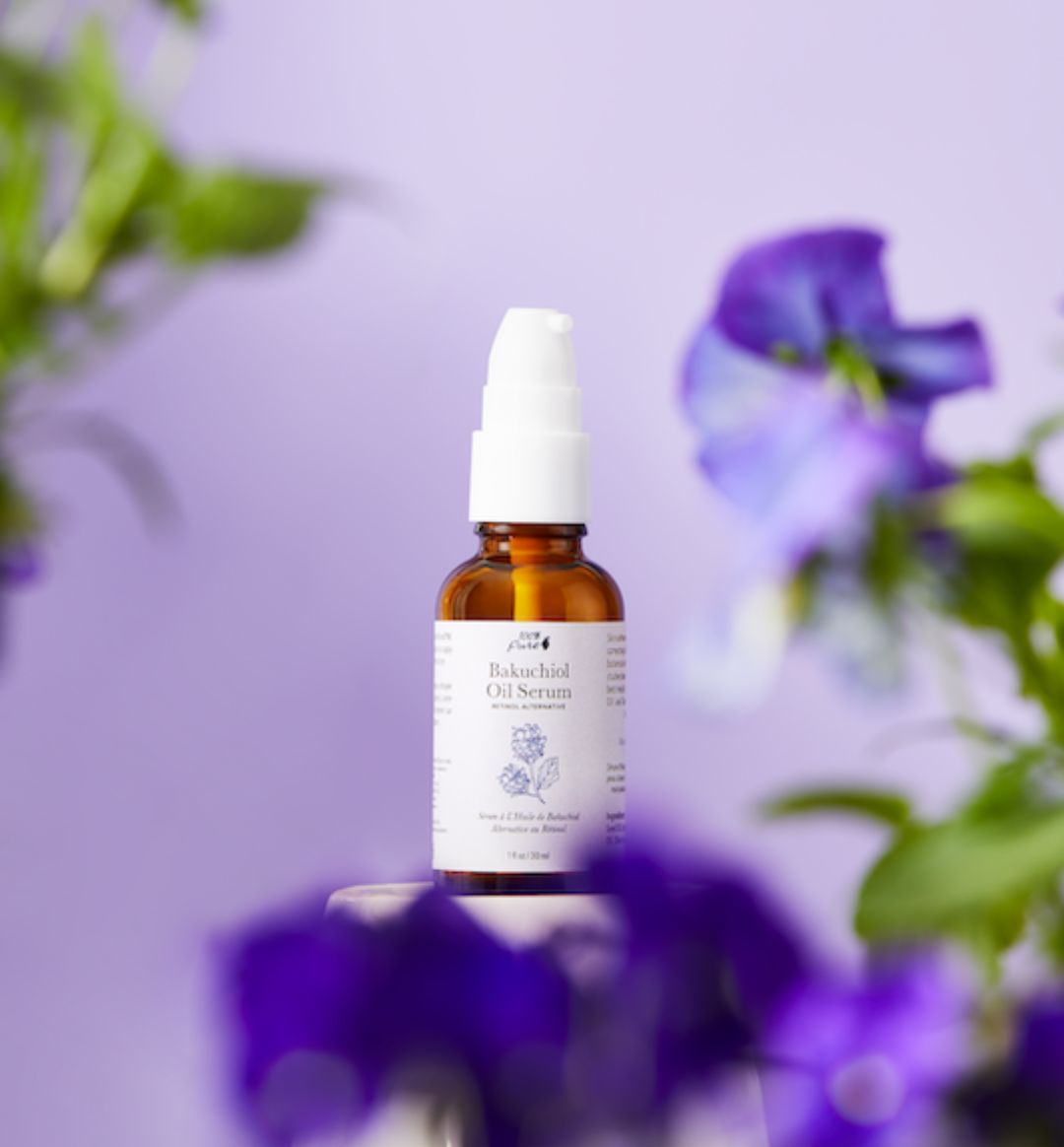 The Best Natural Anti-Aging Serums
When it comes to an effective anti-aging skincare routine, choosing the right serums can make all the difference in achieving healthy and youthful skin. However, with so many different serums to choose from, it can be overwhelming to select the best one for your specific skin type and concern.
Luckily, we have a variety of serums that play nicely with all skin types. Whether you want to prevent further signs of aging or just maintain that youthful glow, a natural serum can be the key to your skincare success. If you're not sure where to start, here are our five favorite natural serums and their details, so you can pick the one that will target your skin concerns.
Bakuchiol Oil Serum
Discover the plant-powered alternative to retinol. Our facial oil serum harnesses the power of Bakuchiol to deliver all the benefits you're looking for in a gentler, more nourishing form. Stimulating cellular turnover, it creates a smoother complexion, evens out skin tone, and reduces the appearance of fine lines and wrinkles. Say goodbye to harsh retinol and hello to the ultimate skin-softening, moisture-magnet alternative.
Black Tea Grass Jelly Anti-oxidant Serum
Boost skin's defense against free radicals and aging with our concentrated antioxidant serum. Infused with Puerh Black Tea Leaves, this formula plumps and firms your skin while efficiently absorbing to hydrate and nourish it. Experience the perfect base for flawless makeup application as you indulge in the ultimate skin protection and nourishment.
Mushroom Peptide Serum
Discover the power of medicinal mushrooms for your skin. Our unique blend of eleven skin-beneficial mushrooms, combined with quinoa peptides, provides multiple benefits for a more resilient, vibrant, and firmer-looking complexion. Let nature revitalize your skin and unlock its full potential.
Vitamin C Serum
Revitalize your skin with our lightweight Vitamin C serum, a vegan and natural solution that promotes collagen production and brightens your complexion. Formulated with hydrating aloe gel and infused with green apple and grape extracts, this serum is also enriched with alpha lipoic acid (ALA) to safeguard against oxidative damage that can accelerate aging and discoloration. Experience our serum's soothing and firming benefits for a noticeably radiant glow.
Multi-Vitamin + Antioxidants Potent PM Serum
Experience the power of stabilized vitamins as they work together to reduce the appearance of fine lines and wrinkles, boost firmness and elasticity, and brighten skin tone. Our unique formulation combines two anti-aging superstars, niacinamide and vitamin C, which are typically incompatible due to their different pH levels. With the use of magnesium ascorbyl phosphate, the highest quality and most stable form of vitamin C, we've achieved a pH balance of 6, allowing for a harmonious blend of these powerful vitamins to rejuvenate your complexion and reveal a youthful, glowing appearance.
Incorporating Natural Serums into Your Skincare Routine
Natural serums are a powerful weapon to help combat aging concerns as well as help fight against free radicals that can cause serious damage to the skin. Whether you're dealing with fine lines or simply want a boost to your complexion, a natural serum can be an effective solution. The key to getting the most benefit from serums is to use them correctly. Let's dive in!
Start by cleansing your skin thoroughly and patting it dry. Then, apply a small amount of the serum to your face, using gentle circular motions to ensure even coverage. For best results, use the serum daily and be sure to follow up with your favorite moisturizer. With consistent use, you'll notice visible improvements in your skin, including a more even tone, improved texture, and reduced signs of aging.
Step 1: Cleanser
Assuming we're fresh out of bed, a facial cleanser will wake and refresh skin by removing excess oils and surface debris. The cleaner your skin is before you begin, the better your other products will be absorbed.
Gel cleansers are good for cleaning excess oil and removing dirt from clogged pores. Another reason why gel cleansers work for most skin types is because of their smooth texture which usually doesn't irritate the skin. They glide on the skin nicely and wash away the excess sebum. Gel cleansers are great for the main purpose of getting skin cleaned. They work for most skin types and are quite easy to find.
Our Pick: Nopal Cactus Cleanser, it is made from nature's cleansers like aloe vera, nopal cactus, and prickly pear. It is great for balancing the pH level of your skin by deeply hydrating it.
Step 2: Toner
Toner is the wingman to our cleanser, sweeping into pores to remove any lingering impurities. We also see added benefits of hydrating the skin, balancing skin pH, and tightening pores for a smoother complexion.
Our Pick: Lavender Tonique, it is often referred to as "nature's collagen," the MSM in the formula is working to plump, firm, and smooth the skin with every application, while DMAE firms, lifts, and lessens lines and wrinkles
Step 3: Serum
At its most base function, a daytime serum should provide hydration. Beyond that, think of face serums as your daytime 'treatment' product. They're normally concentrated with antioxidants to defend the skin during the day and added vitamins for targeted results.
PRO-TIP: Allow the serum a few minutes to absorb into skin before applying other products. This gives it time and opportunity to penetrate your dermis to do its magic.
If you're looking to enhance your skincare routine, you should apply a natural every morning followed by sun protection to help your skin defend against UV and environmental skin assailants before heading out for the day. Additionally, layering a serum underneath your SPF can enhance its protective benefits. A nighttime serum will work synergistically to reduce lines and wrinkles, increase firmness and elasticity, and brighten, and even skin tone while you sleep.
Remember, patience is key and being consistent when using skincare products to target specific concerns. While every situation and skin concern is different, most people see results from using a natural serum within two weeks. Whether you're noticing a brighter complexion, plumper skin, or improvements in hyperpigmentation, natural serums can work wonders quite quickly.
In conclusion, natural skincare products are the way forward for anti-aging concerns with serums being peak on your path to achieving youthful skin. The benefits of using a natural serum cannot be overstated. From promoting plump, supple skin and a healthier you to preserving the environment, natural skincare has it all.
The only wrong way to apply facial serum is never to use it at all! So, get out there, explore, and try natural serums tailored to your skin's needs for long-lasting beauty and wellness. See the difference for yourself. Say goodbye to harmful chemicals and hello to a beautiful, healthier you and the planet.
We carefully hand-select products based on strict purity standards, and only recommend products we feel meet this criteria. 100% PURE™ may earn a small commission for products purchased through affiliate links.
The information in this article is for educational use, and not intended to substitute professional medical advice, diagnosis, or treatment and should not be used as such.
Sign up to our email newsletter for more blog updates and exclusive discounts.
< Older Post | Newer Post >