The 6 Best Salicylic Acid Cleansers
When to use (or avoid) this acne superstar, featuring the best cleansers for clear skin
Posted on September 7, 2021
Written by: 100% PURE ®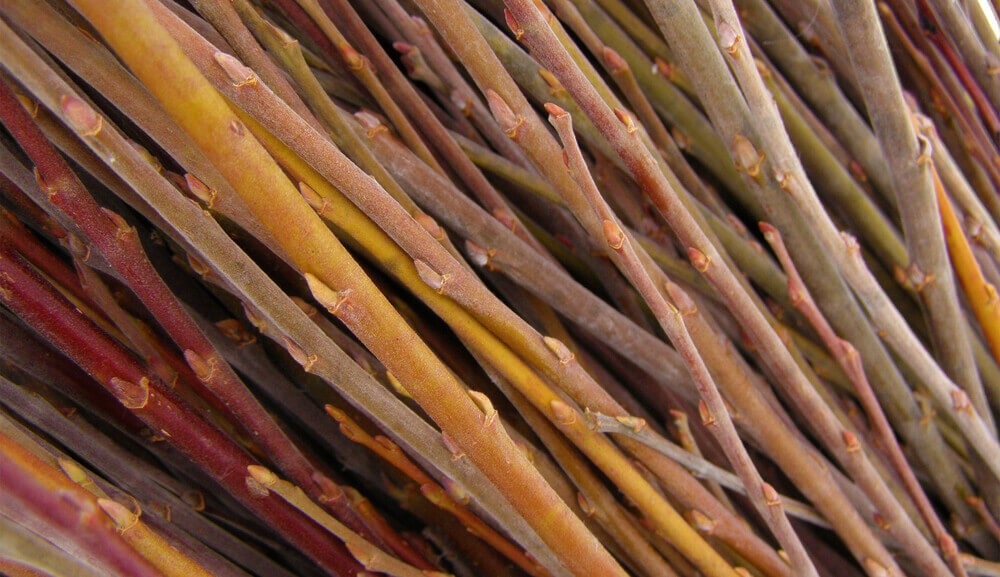 Most of us will try anything to vaporize a blemish. Lucky for us, there's no shortage of acne treatments gracing store shelves. Chances are, most of the heavyweight acne fighters you'll try will have salicylic acid as a star ingredient.
But not all ingredients in salicylic acid cleansers are created equal – or are suited for your skin type. We're diving skin-deep into salicylic acid for breakout-prone skin, who should (and shouldn't) use it, and the best cleansers for fresh, clear skin.
Who Needs a Salicylic Acid Cleanser?
When you're perusing the skin care section, chances are products with salicylic acid are jumping out like a jack-in-the-box. This ingredient is in everything from face washes and masks to foundations and lip balms – but is this acne-fighting ingredient right for all skin types?
Salicylic acid's star powers come from its ability to keep skin balanced and acne at bay. It does this by removing excess oil and unclogging unhealthy pores. This makes the ingredient especially beneficial for oily or acne-prone skin, but it's also helpful for fading both blemishes and acne scars.
Although salicylic acid is an effective acne treatment, it's been touted as beneficial for anti-aging solutions. As an exfoliant, the acid sloughs off dead skin and encourages new skin cells to develop. This regenerated layer gives your skin a smoother (and more youthful) look overall.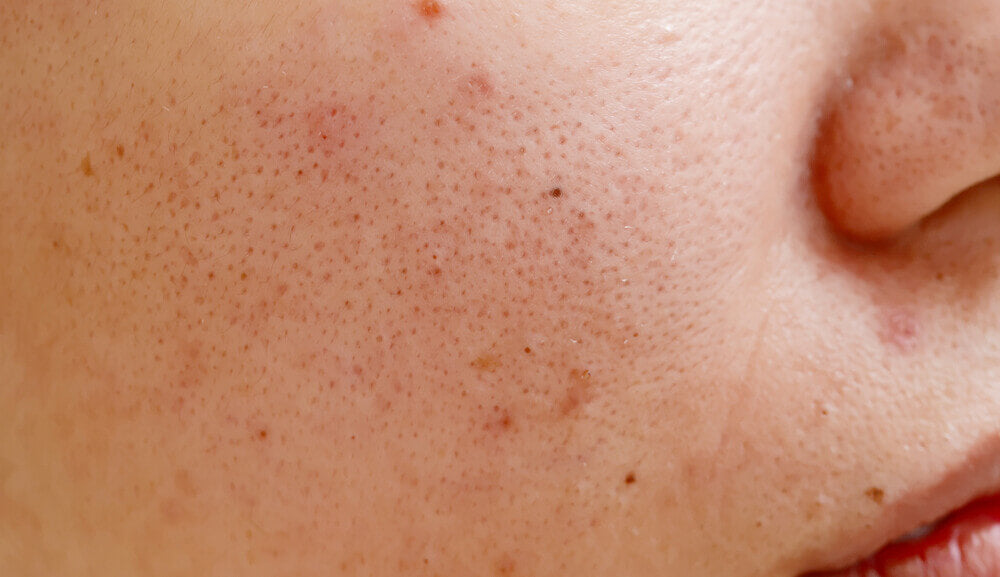 Which Ingredients are Harmful in a Salicylic Acid Cleanser?
When a breakout strikes, we need a quick and powerful fix to get our skin back to normal. But the plethora of salicylic acid cleansers available to us can also feature skin-stripping ingredients that could take your skin on a roller-coaster ride!
Like oil and water, one such combination that doesn't mix well on your face is retinol and salicylic acid. Since both these potent ingredients can dry out your skin and cause irritation, it's best to steer clear of them. As a beta hydroxy acid, salicylic acid doesn't pair well with vitamin C, as acids can destabilize the vitamin, potentially rendering it inactive.
Mixing both chemical exfoliants, glycolic acid and salicylic acid, could put your face through the ringer with double the intensity. This could result in severe dryness, and sensitivity – especially to light. It's best to be mindful which ingredients are friends or foes of salicylic acid, and to slowly introduce the potent acid to your skin care routine.
How to Use a Salicylic Acid Cleanser
Although salicylic acid is best suited for oily and acne-prone skin types, your reaction to this potent pimple ingredient can differ greatly from your reaction to other skin care treatments. At the outset of using a salicylic acid cleanser, some side effects like dryness, burning, and irritation are common, but should subside in time. Your skin will also be more sensitive to sunlight, so be vigilant with sunscreen.
Take care using a salicylic acid cleanser until you know your skin can tolerate it. Start off applying it every few days, and take note of any side effects and how your skin reacts. If it's getting irritated, you'll need to take a day or two off and perhaps be a bit more vigilant with moisturizing. Listen to your skin!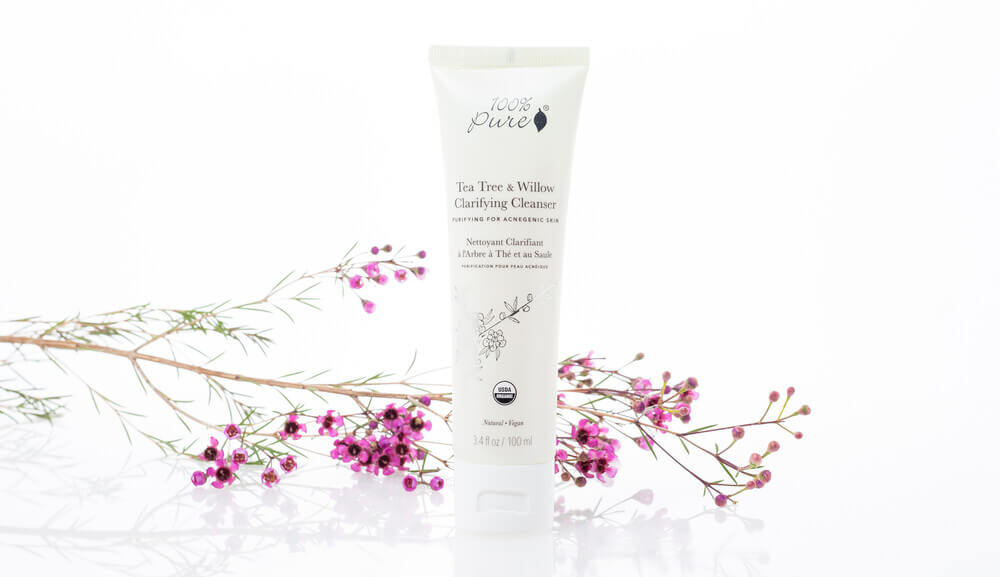 The 6 Best Salicylic Acid Cleansers
Salicylic acid may sound like a substance you'd want to avoid, but it's a common and effective ingredient in many acne-fighting cleansers. Below are our top 6 salicylic acid cleansers for balancing oil, banishing bacteria, and calming breakouts for smoother, soothed skin.
#1. 100% PURE
Tea Tree & Willow Clarifying Cleanser
You don't need (or want) harsh and drying ingredients to pull oil and dirt from the skin. In fact, our cleanser features salicylic acid in the form of willow bark's salicin, which is even suitable for more sensitive skin types. Packed with detoxifying herbs, this acne cleanser also features antibacterial tea tree and willow to promote a soothed, refreshed complexion.
#2. Barbara Sturm
Dark Skin Tones Foam Cleanser
Do you have dry skin that just won't get smooth? Show dryness-prone areas some TLC with this mild foaming cleanser. Tailored to meet the needs of darker skin tones, this face wash deeply but gently cleanses and balances skin. Salicylic acid refines skin while antioxidant purslane helps lessen the visible signs of aging, resulting in a more even and smooth complexion.
#3. Paula's Choice
Skin Perfecting 2% BHA Liquid Exfoliant
This gentle exfoliant comes in the form of an effective leave-on treatment that makes our skin routine that much dreamier. This cult-favorite features salicylic acid and green tea to quickly unclog pores, smooth wrinkles, and brighten and even out skin tone. Bonus: it works without disrupting your skin barrier or causing irritation.
#4. January Labs
Pure & Gentle Cleansing Gel
This clean, non-drying cleanser works to dissolve dirt and make-up while repairing fatigued skin. Featuring soothing botanicals that restore and nourish all skin types, this natural cleansing gel features ingredients like white willow bark, a naturally occurring form of salicylic acid, to soothe skin and help prevent pore congestion.
#5. One Love Organics
Botanical A Cleanser
This non-stripping, pH-optimized facial cleanser leaves skin soft and supple. It foams into a luxurious lather and works to sweep away impurities while promoting a smooth complexion. This is thanks to a blend of alpha hydroxy acid (which exfoliates) and beta hydroxy acid (which deeply cleanses pores).
#6. BYBI Beauty
Crystal Clear Facial Cleansing Gel
This extra special formula features rock quartz crystals and salicylates, which help to balance, protect, and optimize skin health. This cleansing gel works to deeply cleanse and clarify skin while helping balance the skin's microbiome. Formulated with a potent blend of prebiotics, white willow bark, and sustainably sourced rock quartz crystal, this facial cleanser was designed specifically to optimize the skin's health.
As we mentioned, salicylic acid is one of the most potent skin care ingredients available for acne-prone skin. But using multiple products containing the BHA is, in short, a bad idea. By using salicylic acid cleansers for your skin type, you will find your skin will start feeling less irritated, dry, and with less possible flare-ups of redness and sensitivity.
We carefully hand-select products based on strict purity standards, and only recommend products we feel meet this criteria. 100% PURE™ may earn a small commission for products purchased through affiliate links.
The information in this article is for educational use, and not intended to substitute professional medical advice, diagnosis, or treatment and should not be used as such.
Sign up to our email newsletter for more blog updates and exclusive discounts.
< Older Post | Newer Post >