Protect your skin and combat oil this summer with our top sunscreen recommendations!
Posted on May 24, 2022
Written by: 100% PURE®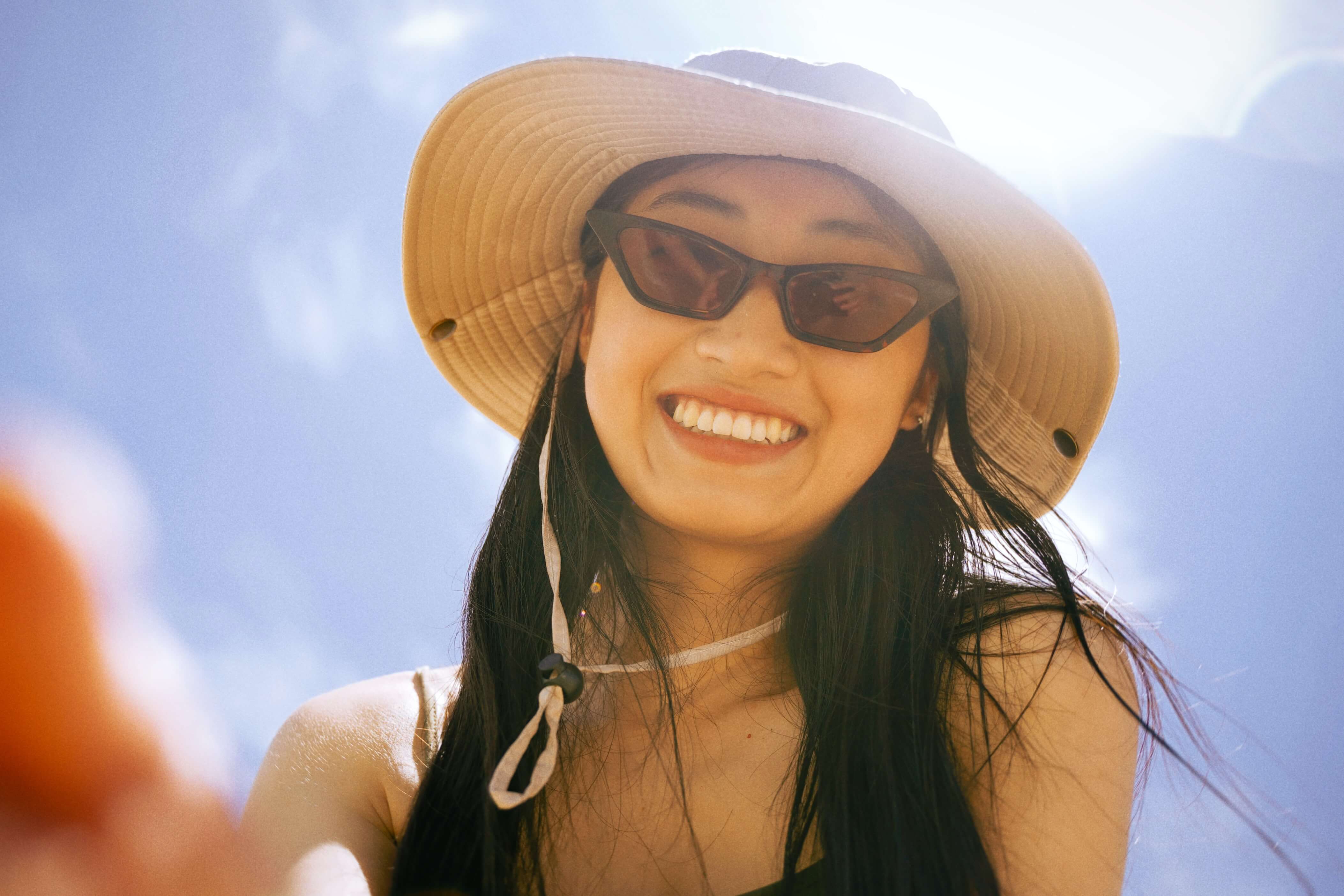 If you haven't heard by now, sunscreen is arguably the most important step in your skincare routine, especially when it comes to the amount of damage it can prevent.
Sunscreen might just be the ultimate anti-aging product in your skincare arsenal, simply because it can make such a difference in your skin's appearance long-term.
With sunscreen, there is one key thing to know: you need one you'll want to put on every day. The issue, however, is that many sunscreens are not suitable for oily skin types.
If you've ever applied sunscreen to your face in the morning, only to have an extra shiny T-zone in just a few hours, there's a good chance that you have oily skin.
If you feel like you've struggled with every sunscreen on the market, we're here to tell you that there are products out there that will work for you–it just takes some looking.
Here's what you need to know in order to find the best sunscreen for oily skin.
Why is Sunscreen Beneficial?
According to the Skin Cancer Foundation, sunscreen is something that should be used by everyone (except babies under 6 months) every day. And this includes people who tan easily and those who don't.
To put it simply, sunscreen protects your skin from the sun–specifically the ultraviolet (UV) rays, which consist of UVA rays, which are most associated with premature, long-term aging of the skin, and UVB rays, which are attributed to sunburn.
When skin is exposed to the UVA and UVB rays, melanin production can be triggered. Melanin is a pigment that's meant to protect the skin from the sun's rays, but they result in the appearance of dark spots, not to mention popped blood vessels in the skin, frequent sunburns, and premature aging.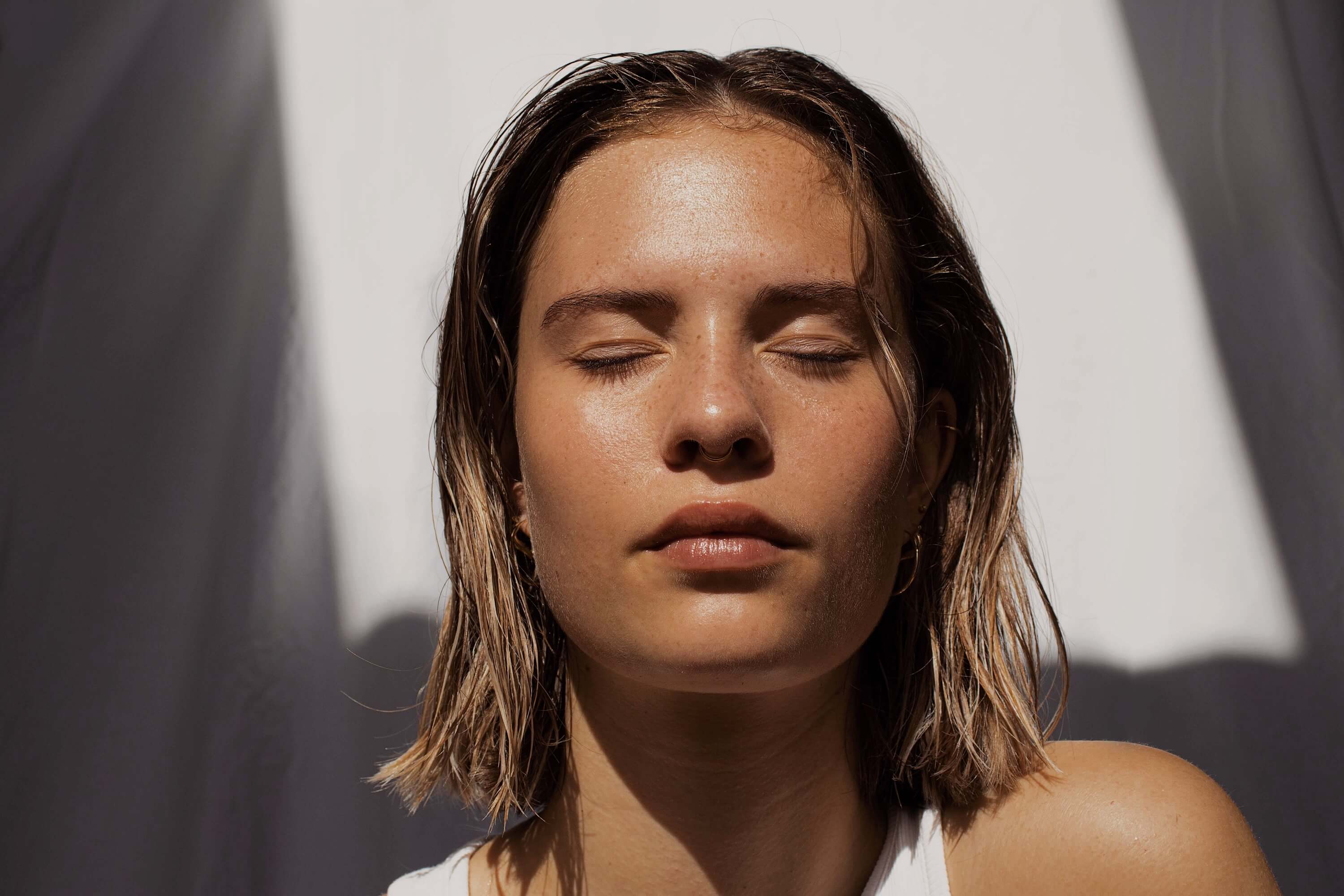 What to Consider When Purchasing Sunscreen for Oily Skin?
When shopping for sunscreen that's suitable for oily skin types, there are a few things worth considering.
Newsletter
Subscribe
for more blog updates and exclusive discounts
For starters, we strongly urge that you never use a sunscreen meant for your body on your face, as these formulas tend to be thicker, which can lead to breakouts.
It's also recommended that those with oily skin opt for oil-free products. While sunscreens with plant-derived oils can be beneficial for some skin types, there are many oils that will worsen oily skin. However, there are some exceptions; for instance, squalane and jojoba oil are lightweight enough for oily skin types.
And, as with any product, the consistency is going to be a huge factor, but this is especially crucial when you're seeking the best sunscreen for oily skin.
For oily skin types, stick with sunscreens that are lightweight and are easily absorbed into the skin, like gels, serums, and fluids.
Of course, it's also important to stick with products labeled "broad-spectrum;" these are the sunscreens that defend the skin from both UVA and UVB rays, which is a must. And whenever possible, stick with a sunscreen that's at least SPF 30.
For optimal coverage, always use a product that is labeled "broad spectrum." This protects against both UVA and UVB rays.
And for those with extra sensitive skin, we encourage trying a mineral-based sunscreen. Mineral sunscreens, also known as "physical sunscreens," are made with titanium dioxide and/or zinc oxide as the active ingredients, which are far less irritating than chemical sunscreens.
Best Sunscreens for Oily Skin
If you're on a mission to find the best sunscreen for oily skin, you're not alone! Below, we're giving some of our favorite mineral sunscreens for oily skin.
Malu SPF 30, Honua Hawaiian Skincare
-contains aloe, oat, HA and squalane, along with unique Hawaiian botanicals like Great Plantain and Noni Fruit.
True to its namesake, the Hawaiian word for shade, shelter, protection, and peace, MALU is on a mission to create reef-safe mineral SPF 30 sun protection formulated with zinc oxide.
And through the combination of modern technology and traditional Hawaiian botanicals, this blend is light as air on the skin, but packs a punch in hydration thanks to aloe vera, squalane, and hyaluronic acid, and with great plantain, noni fruit, and oat, this sunscreen is especially soothing for sensitive, irritated skin.
Green Tea SPF 30, 100% PURE
When it comes to a good daily skincare routine, it's all about sun protection and antioxidants. With our Green Tea SPF 30 sunscreen, you're getting both!
This highly versatile green tea sunscreen shields the skin from the sun's harmful UV rays with SPF 30 protection, while locking in moisture and flooding the skin with free radical-fighting antioxidants.
Formulated with mineral zinc oxide, and bolstered by the protective and anti-aging properties of green tea, this natural sunscreen deeply soothes thirsty skin without leaving an oily, shiny residue later in the day.
Algae + Zinc Sea Kale Sunscreen Serum, MARA
This mineral sunscreen provides not only SPF 30 broad-spectrum protection on the daily, but also deeply penetrating hydration and antioxidants. This sunscreen is especially unique, because it applies to the skin as a sheer, lightweight serum that quickly absorbs into the skin. And aside from non-nano zinc, this sunscreen serum is also formulated with a series of marine botanicals: algae, blue sea kale, and sea aster—to plump, smooth, and soothe the appearance of skin.
SPF 30 Sport Sunscreen, Juice Beauty
Finding a good sunscreen is already a challenge when you have oily skin. But all too often, it's even trickier to find a sunscreen that can withstand oily skin and sweat.
Luckily, there are sunscreens like Juice Beauty's SPF 30 Sport Sunscreen, which uses zinc oxide to provide broad-spectrum protection, while hydrating and moisturizing the skin with aloe vera and jojoba oil.
Mineral Sunscreen SPF 50 Pipette
While Pipette's products are technically designed for babies, this sunscreen is going to be a favorite for every member of the family. Thanks to non-nano zinc oxide, this mineral sunscreen helps defend the skin from broad-spectrum UVA/UVB rays without clogging the pores or creating an oil slick. With non comedogenic ingredients like squalane derived from sugarcane, and antioxidant-rich extracts like gooseberry, Pipette's Mineral Sunscreen is ideal for both protecting and soothing the skin. And as an added bonus, this sunscreen is both tested by dermatologists and approved by pediatricians.
We carefully hand-select products based on strict purity standards, and only recommend products we feel meet this criteria. 100% PURE™ may earn a small commission for products purchased through affiliate links.
The information in this article is for educational use, and not intended to substitute professional medical advice, diagnosis, or treatment and should not be used as such.
Sign up to our email newsletter for more blog updates and exclusive discounts.
< Older Post | Newer Post >