Should You Use Serum Before Or After Moisturizer?
The correct order to apply your skincare products - plus the best serums and moisturizers to try!
Posted on October 22, 2022
Written by: 100% PURE ®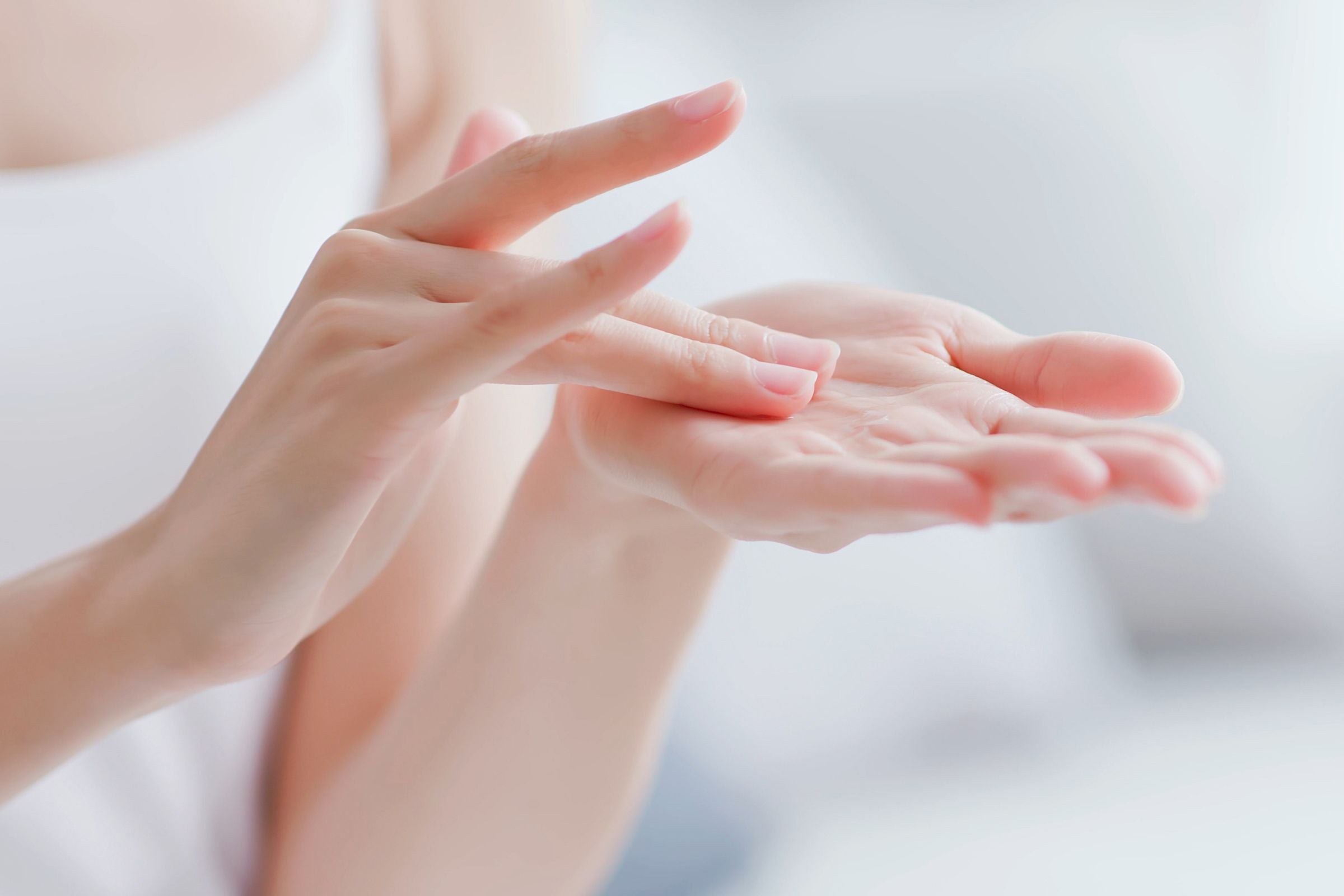 Just when we thought our skin care routine couldn't get more confusing, here comes the old "face serum before or after moisturizer" dilemma. Before you start pondering (or Googling) in what order to apply serum in your skin care routine, let us break down the facts for you.
"Serum before or after moisturizer" is one of the biggest beauty questions next to "in what order do I apply skin care products", and over the years there has been conflicting advice. We'll help put the debate to rest, and explain the benefits of using both to maximize the products' beneficial properties.
Do You Need a Moisturizer If You're Using a Serum?
Even the most casual skin care enthusiasts perk up when they hear the word "serum". These ultra-concentrated skin gems mean business when it comes to targeting specific skin conditions! Since serums provide a wealth of benefits, from reducing dark spots to lessening the signs of aging - and even provide moisturizing superpowers - you might question if you really need a moisturizer. It's a firm, yes.
Think of a moisturizer as a shield protecting everything behind (or for skin, underneath) it. Moisturizing is essential to a balanced skincare routine–not only will it keep your skin protected, plumped, and soft – it will help your skin maintain moisture levels throughout the day. Moisturizers are great for sealing serums on your skin, which can make them more efficient at keeping skin hydrated.
Before you uncheck the moisturizer box if you have oily skin, know that all skin types – oily, acne-prone, sensitive - need a moisturizer. Using both a serum and moisturizer are essential products in a balanced skin care routine, and each have unique functions at making skin happy and healthy.
Is a Serum Better Than a Moisturizer?
It would make sense that with the stellar, skin multitasking powers that serums have at targeting a variety of skin woes that it would reign supreme in the hierarchy of skin care products. Serum ingredients have popped up being derived from a jaw-dropping variety of vitamins, nutrients, fruits, and even some especially unique extracts, like bee venom, jellyfish and even snail mucin!
So, do mighty serums win the arm wrestle with moisturizers? It's a firm, no. They both have strengths that don't give one the edge over the other.
Serums have this nifty function to reach the deepest part of the epidermis, delivering all its skin magic ingredients into skin. They can perform quite the magic trick with skin by hydrating and plumping, brightening, protecting from environmental aggressors, and even providing anti-aging benefits.
That gets quite the applause! But all this skin goodness is not beneficial unless you have a protectant shield that seals everything in while adding a layer of moisture; the job of a moisturizer! Any antioxidants and SPF in your moisturizer are the cherry on top – or rabbit out of the hat!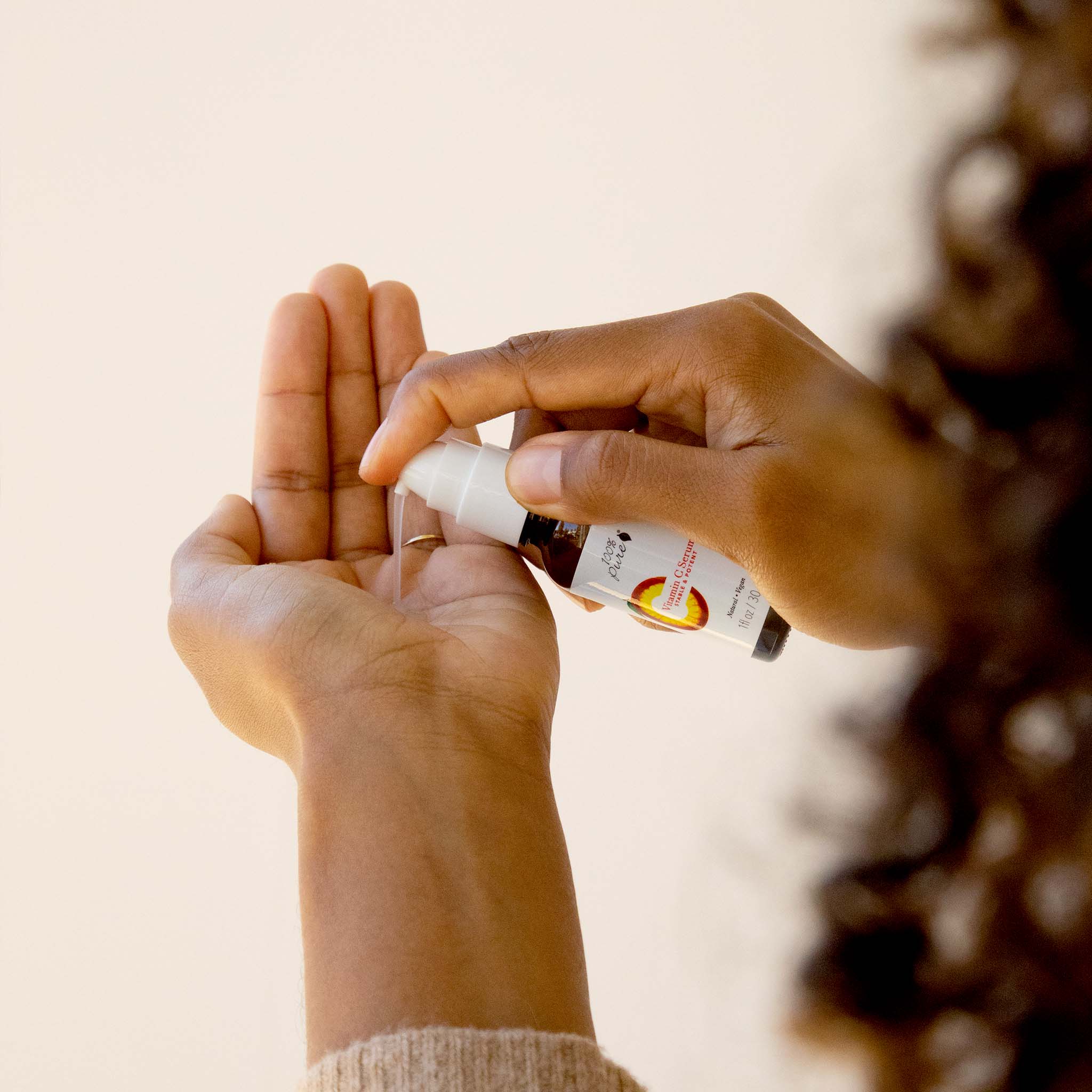 What Are the Skin Benefits of a Serum?
We know serums are skin-tastic at targeting various concerns, from dark spots to fine lines, but that doesn't mean they do it all. It's tempting to find the product that contains all the ingredients, but this is simply not realistic; some ingredients will work better for others, and some may even deliver an adverse reaction among certain individuals.
Therefore, when it comes to the benefits of a serum, it's important to understand at least the most common ingredients found in serum formulas. This will help pinpoint what skin benefits a serum will provide.
Vitamin C
Facial serums featuring stabilized vitamin C are often the first choice for those new to the serum game. Vitamin C helps to brighten the skin, and can help with your body's natural collagen production. It can boost your circulation, help to heal surface damage, and even scavenge free radicals to prevent the onset of fine lines and wrinkles.
The 100% PURE™ Vitamin C Serum utilizes this super-antioxidant vitamin to give your skin a healthy glow, while deeply hydrating with aloe gel and defending against free radical damage with vitamin E.
Vitamin E
Speaking of which, vitamin E is an especially nourishing and gentle vitamin that can be found in many serums. Despite its gentle nature, this powerhouse antioxidant helps to repair signs of sun damage, as well as scarring and stretch marks. It is extremely nourishing, beneficial to a wide variety of skin types, and can help to reverse existing skin issues like chronic dryness, aging, inflammation, and dermatitis.
Niacinamide
Niacinamide is a form of B3, which supports protein blocks of the skin barrier with repairing themselves. This also means it can help to fade fine lines and wrinkles while balancing skin texture and improving the appearance of pores. Serums made with niacinamide are great for anti-aging, and even for clearing up eczema and acne.
Hyaluronic acid
As a humectant, hyaluronic acid doesn't just deliver hydration to the skin – it actually helps retain it. Serums made with hyaluronic acid can deeply penetrate the skin and are able to deliver hydration while adding a bouncy, unmistakable plumpness to skin. While locking in moisture, hyaluronic acid also works to strengthen skin's lipid barrier, keeping your skin looking dewy and fresh all day long.
Green tea
This caffeine powerhouse packs a punch of antioxidant goodness that helps to reduce the free radicals that cause skin aging. Green tea benefits skin by bringing its antibacterial and antimicrobial properties to skin care. This allows excess oiliness in skin to be reduced, acne to be diminished, and any inflammation to die down. Serums made with green tea lead to a brighter complexion while supporting anti-aging benefits for the skin.
Black tea
Just as protective at defending the skin against UV damage as green tea for skin, black tea is specifically known to brighten the skin. The caffeine in tea helps to reduce puffiness and dark circles. Plus, the antioxidants in this ingredient support regeneration of skin cells for reduced discoloration. That means black tea is an anti-aging trifecta. It promotes the improvement of skin appearance, clarity, and texture.
Serums, like our new Black Tea Grass Jelly Antioxidant Serum, is formulated with Pure Black Tea Leaves and packed with antioxidants that protect skin from free radicals and is skin plumping and firming with an anti-aging effect. The quick-absorbing formula hydrates and nourishes, prepping your skin for perfect makeup application.
Fruit enzymes
Fruit enzymes can free up dead skin cells, diminish dullness, and amplify the skin's luminosity. And to top it off, fruit enzymes for skin are incredibly gentle. Enzymes are gentle exfoliants, and they work to slough off dead skin for clearer, smoother skin. Enzymes work the surface of the skin, so they don't disrupt your skin's pH balance, and they're easier on your skin barrier.
Enzymes eliminate dullness, renew the skin, and foster glowing skin, which are reasons why we had to incorporate this divine ingredient into our 10% Fruit Acids Apple Enzyme Resurfacing Serum. This regenerative serum is made with skin brightening licorice, kojic acid from sake, sugar alpha hydroxy acid, beet lactic acid and fruit enzymes. 10% of these glow enhancing actives work together to brighten and even skin tone, lighten scars and dark spots, minimize pore size, and increase cell turnover for super soft, smooth skin.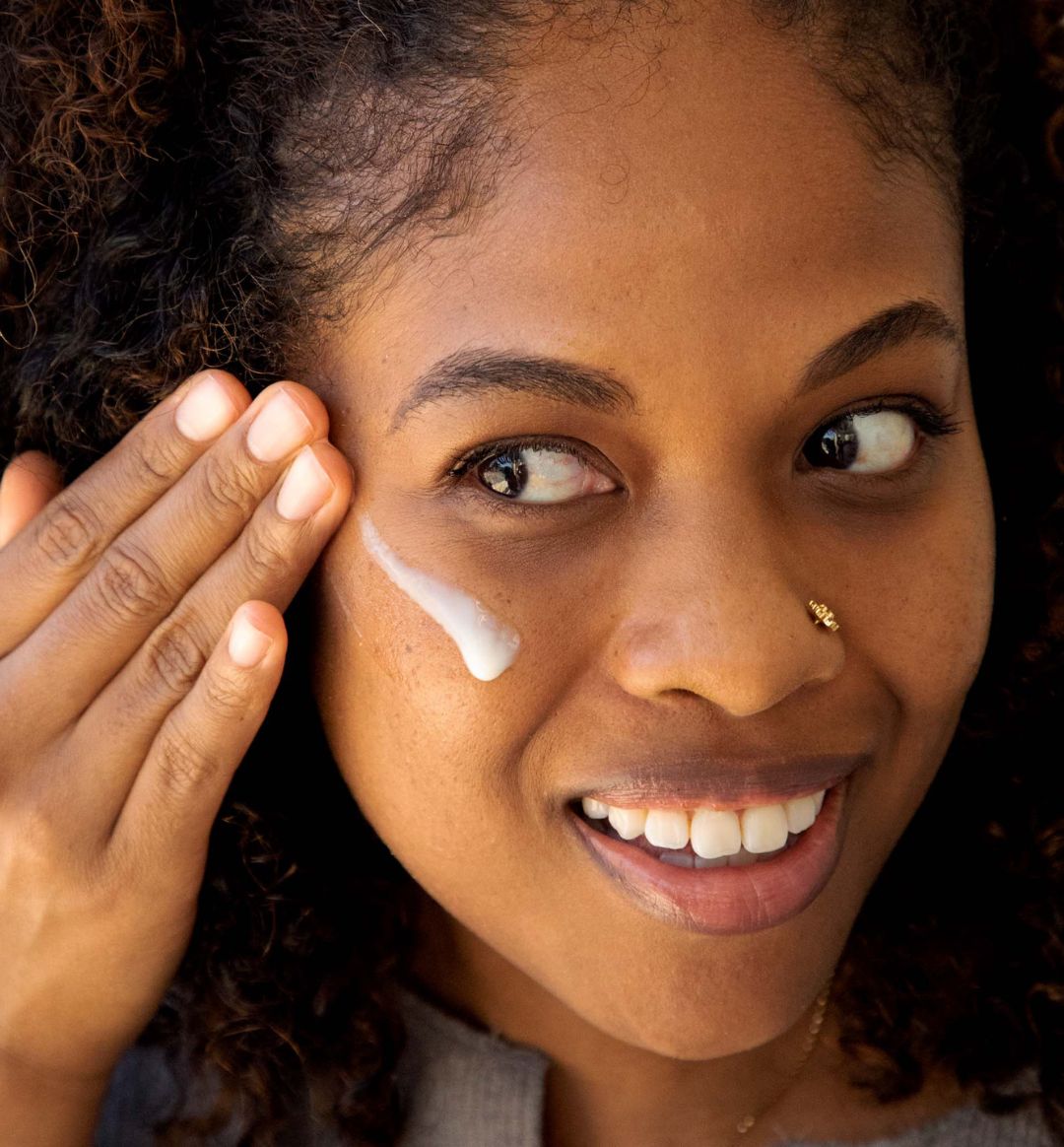 What Are the Skin Benefits of a Moisturizer?
Adding a natural face moisturizer to your skin care routine means you're protecting precious hydration and moisture – and the ever-important serum - to stay sealed in the skin. Moisturizers are emollients, which means they absorb and lock in moisture and hydration.
Moisturizers are designed to reinforce the lipid barrier in your skin. The barrier function of your skin prevents moisture from leaving, and irritants or debris from entering. Moisturizers help to strengthen the health of this barrier through reinforced moisture and hydration. They can also help to block outside impurities from entering your skin's deeper layers.
The natural moisturizer you choose depends on the skin woes you'd like to target and your skin type. Don't worry – we have your back and skin on some of our cult-fave moisturizers!
Born from the popularity of our famous coffee eye cream and from popular demand by our loyal fans, we developed the Coffee Bean Face Cream to be the facial moisturizer version but with some added perks. One such facial pick-me-up is the natural forms of caffeine in this face cream that boost some peppy benefits like tightening, brightening, and protecting skin.
If you're looking for an anti-aging superstar, our new Black Tea Grass Jelly Antioxidant Moisturizer will have you seeing stars! Black Tea and Grass Jelly effectively soothe the skin while also providing intense protection against free radicals. Formulated to sink deep into the skin, this moisturizer combats signs of aging by nourishing skin with powerful hydration and beneficial antioxidants so skin looks firmer, brighter, and more youthfully radiant.
For a gentler alternative to retinol, we developed our antioxidant rich Bakuchiol Moisturizer that provides intense hydration to boost collagen production and lessen the appearance of lines and wrinkles. Formulated with deeply hydrating hyaluronic acid and squalane, this powerful botanical stimulates cellular turnover, lightens age and sun spots and gives you smooth, soft and supple skin!
PRO-TIP: When layering your products, your skin should be freshly cleansed and/or toned, and primed with a serum. Wait for your serum to fully absorb into skin before you start massaging your moisturizer with SPF into skin.
So, now that we've addressed "serum before moisturizer", we hope we put this debate to rest once and for all. The potential benefits of serums and moisturizers are seemingly endless – unless you apply them incorrectly. The goal of any skin care routine is to tune up your complexion so that it can function at its best, and it all comes down to the layering. Serum before moisturizer? That's a firm, yes.
We carefully hand-select products based on strict purity standards, and only recommend products we feel meet this criteria. 100% PURE™ may earn a small commission for products purchased through affiliate links.
The information in this article is for educational use, and not intended to substitute professional medical advice, diagnosis, or treatment and should not be used as such.
Sign up to our email newsletter for more blog updates and exclusive discounts.
< Older Post | Newer Post >