Reclaim Your Roots: A Comprehensive Guide to Growing Out Your Natural Hair Color
Embracing and Nurturing Your Authentic Hair Hue
Posted on July 3, 2023
Written by: 100% PURE®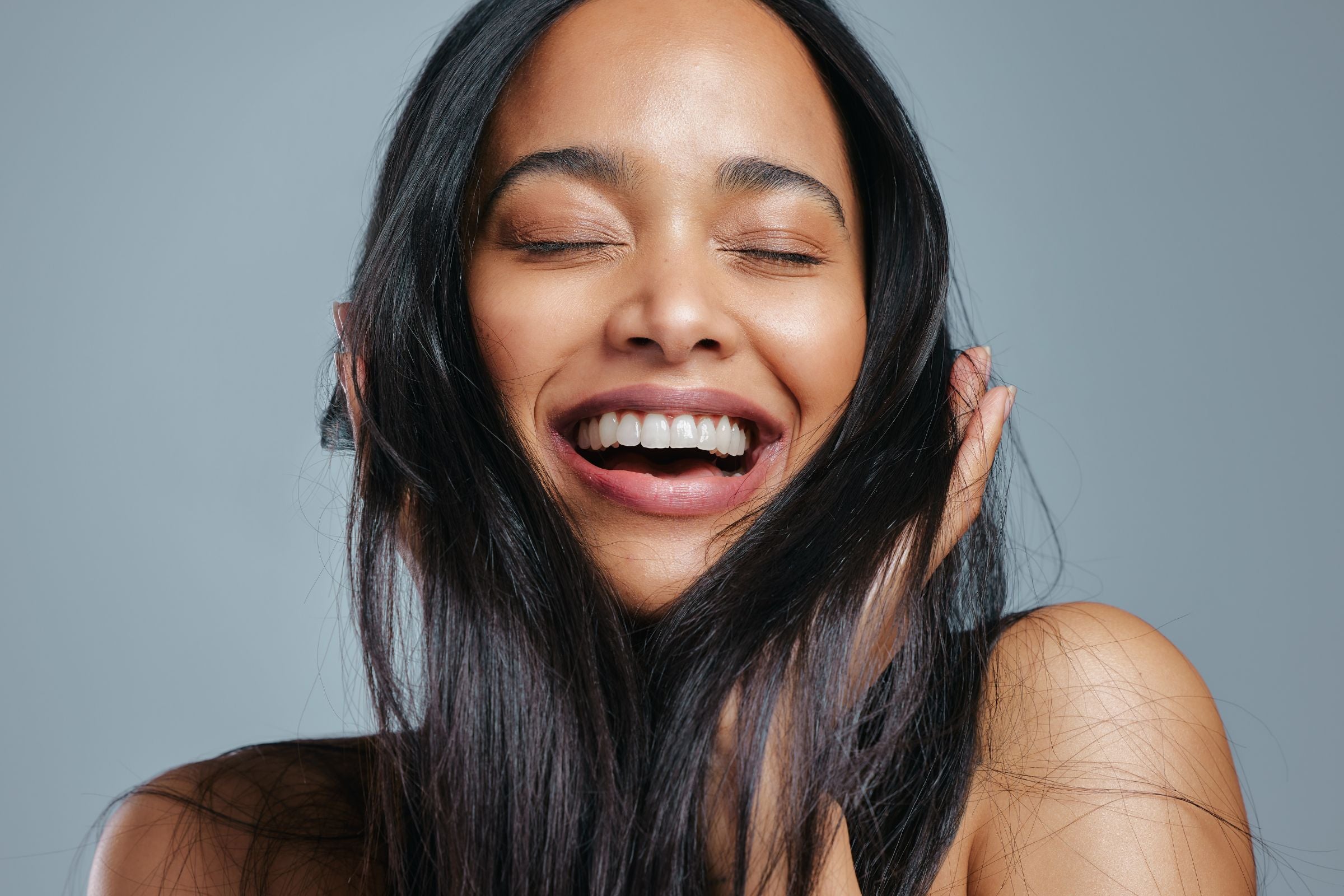 Imagine a journey back to your roots, where you embrace your natural hair color, let it flourish, and celebrate the unique beauty that lies within. Growing out your natural hair color is more than just a physical transformation; it's an opportunity to reclaim your identity and embrace your authentic self. In this comprehensive guide, we will explore the process of growing out your natural hair color, providing you with valuable insights, tips, and strategies to navigate through the challenges and celebrate the beauty of your natural tresses.
Understanding the Hair Growth Process
When it comes to growing out your natural hair color, it's essential to have a good understanding of the hair growth process. Hair grows in a cycle that consists of three main phases: anagen, catagen, and telogen. Here's a breakdown of each phase:
Anagen Phase
During this active growth phase, hair follicles produce new cells, resulting in the continuous growth of your hair. The duration of the anagen phase varies for each individual, but it generally lasts between two to seven years. The longer the anagen phase, the longer your hair can grow.
Catagen Phase
After the anagen phase, the hair follicles transition into the catagen phase, which is a short transitional phase. During this phase, the hair follicles shrink and detach from the blood supply. This phase typically lasts for about two to three weeks.
Telogen Phase
The telogen phase, also known as the resting phase, is when the hair follicles are inactive. The old hair remains in the follicles while new hair starts to grow beneath it. This phase lasts for approximately two to four months before the old hair falls out, allowing new hair to take its place.
Hair color treatments, such as dyeing, bleaching, or using chemical relaxers, can significantly impact the health and growth of your hair.
Here are a few key points to consider:
Damage to Hair Structure
Chemical treatments can weaken the hair structure, making it more prone to breakage and damage. The harsh chemicals in hair dyes and relaxers can strip away the natural oils that keep your hair moisturized and protected. Over time, this can lead to dryness, brittleness, and split ends.
Scalp Irritation
Some hair color products contain ingredients that can irritate the scalp, causing redness, itching, and discomfort. Continuous exposure to these chemicals may lead to scalp inflammation or dermatitis, which can hinder the hair growth process.
Transition Challenges
If you've been regularly coloring your hair and decide to grow out your natural color, the transition process can pose its own set of challenges. As your hair grows, the color-treated portions will have a noticeable contrast with your natural roots, which can be aesthetically displeasing for some.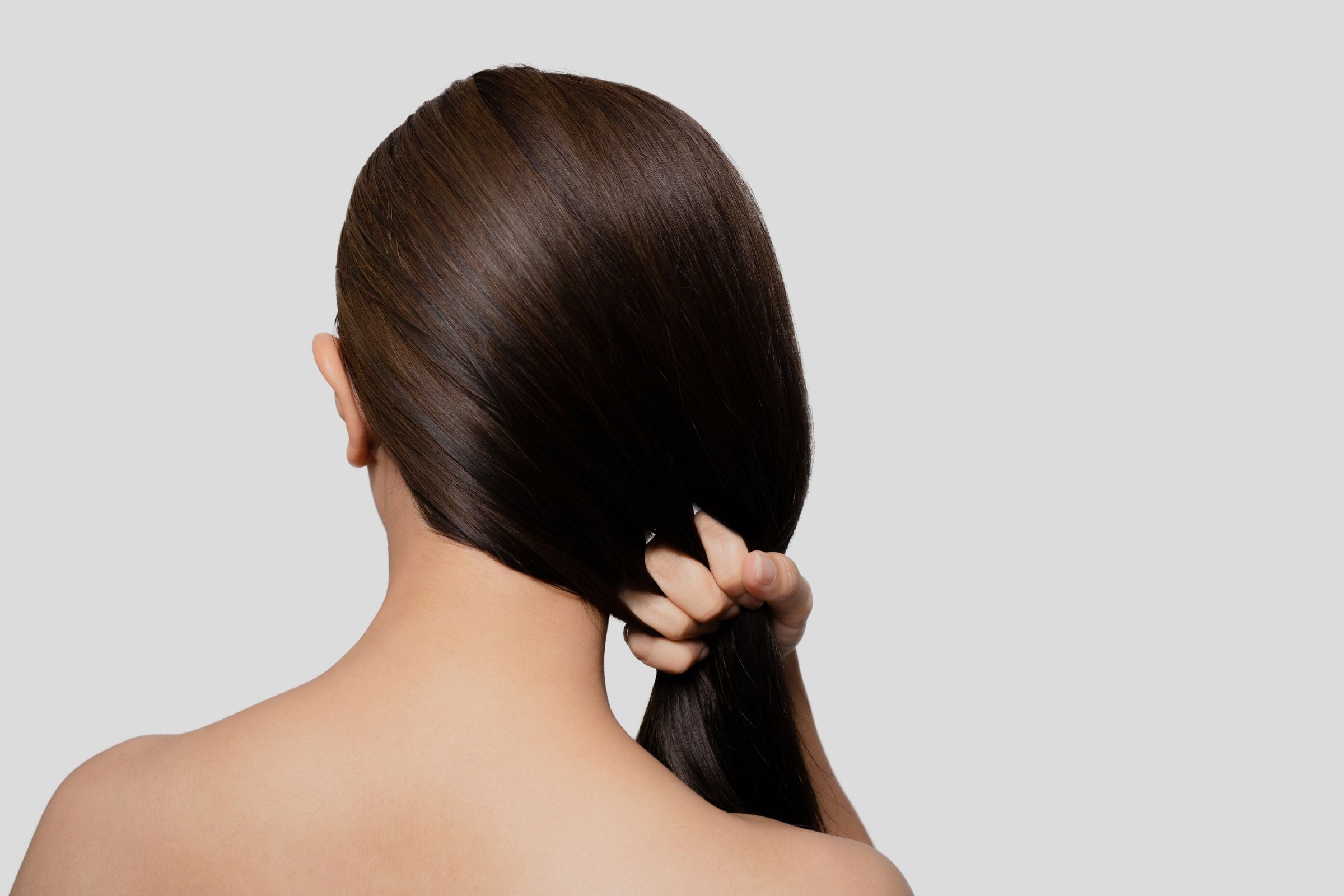 Reasons to Return to Your Natural Hair Color
In a world in which hair trends come and go, there's something empowering about embracing your natural hair color and allowing it to shine. Returning to your roots and growing out your natural hair color has become a popular choice for many individuals. Here are some common reasons why people decide to reclaim their natural hair color:
Health
Chemical treatments like hair dye and bleach can take a toll on the health of your hair. Opting to embrace your natural hair color eliminates the need for harsh chemicals and allows your hair to regain its natural strength and vitality.
Cost
Maintaining colored hair can be an expensive endeavor. Regular salon visits for touch-ups, color corrections, and maintenance can quickly add up. By returning to your natural hair color, you can save money on frequent salon appointments and invest in nourishing treatments instead.
Convenience
Colored hair often requires regular upkeep to maintain the desired shade and prevent noticeable roots. Going back to your natural hair color frees you from the constant need for touch-ups, giving you more time and convenience in your daily hair care routine.
Embracing Authenticity
Natural hair color is a part of your unique identity. Embracing and accepting your natural hair color allows you to express your authentic self, embracing your individuality and natural beauty.
Tips and Strategies for Growing Out Your Natural Hair Color
Growing out your natural hair color requires some preparation to ensure a smooth and successful transition. Consider the following tips:
Assess your current hair color: take note of the current state of your hair color, including any artificial dyes or treatments you may have. Understanding the starting point will help you set realistic expectations for the growing-out process.
Set a timeline: decide on a timeline that suits your preferences and lifestyle. Growing out your natural hair color is a journey that requires patience, so it's essential to establish a timeline that works for you.
Consult with a professional: if you're uncertain about how to approach the process or if you have specific concerns, it's a good idea to seek advice from a hairstylist. A professional can assess your hair, provide personalized recommendations, and help create a plan tailored to your needs.
Newsletter
Subscribe
for more blog updates and exclusive discounts
The Importance of a Good Haircut During the Process
Getting a suitable haircut can greatly enhance the growing-out process and help you embrace your natural hair color. Consider the following:
Trim regularly: regular trims are essential for maintaining healthy hair as you grow out your natural color. Trimming away split ends and damaged hair will promote overall hair health and prevent breakage, ensuring that your hair looks and feels its best.
Opt for a transitional haircut: a skilled hairstylist can help you choose a transitional haircut that blends seamlessly with your growing natural color. This can involve incorporating layers, creating dimension, or utilizing other techniques to minimize the appearance of the color line.
Nurturing Your Hair with the Right Products
To support the health and vitality of your hair during the growing-out process, it's important to use products that nourish and protect. This is when we especially love products from our Multivitamin line! This includes our shampoo, conditioner, leave-in conditioner, and serum.
Maintenance Tips as Your Natural Hair Grows
As your natural hair grows out, it's crucial to give it the care and attention it needs. Here are some maintenance tips to keep your hair shiny and soft during this process:
Hydration is key: keep your hair hydrated with regular use of a moisturizing conditioner. Dryness can lead to brittleness and breakage, so maintaining proper moisture levels is essential for healthy hair growth.
Protect from heat and styling damage: minimize heat styling and excessive use of styling tools to prevent damage to your hair. when styling is necessary, use a heat protectant spray and opt for heat-free styles whenever possible.
Embrace hair accessories: experiment with hair accessories such as headbands, scarves, or clips to add a little flair to your growing-out hair. These can help you feel confident and express your style during the transition period.
Remember, growing out your natural hair color is a personal journey, and everyone's experience will be unique. Embrace the process, be patient with yourself, and enjoy the transformation as you reclaim your roots and embrace your natural tresses.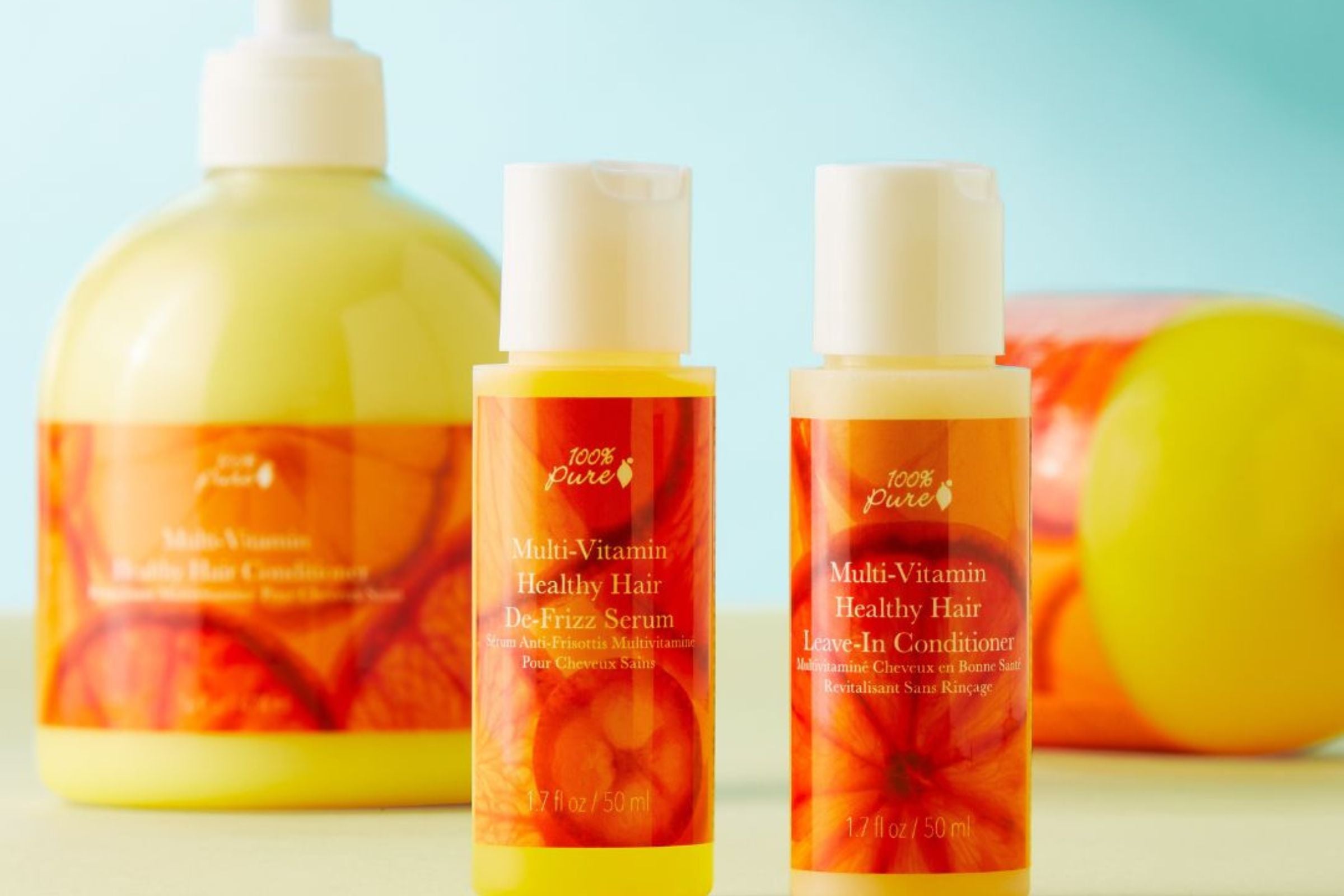 Dealing with Common Challenges
Growing out your natural hair color can come with a few challenges, but with the right strategies, you can navigate through them successfully. Here are some common challenges you may encounter and tips to help you overcome them:
Addressing Color Difference and Demarcation Lines
One of the primary concerns when growing out your natural hair color is dealing with the stark contrast between your natural roots and the previously colored or highlighted sections. This color difference can create demarcation lines, making the transition more noticeable. Here's how you can address this challenge:
Blending techniques: to minimize the contrast, consider blending techniques such as balayage or ombre. These methods involve strategically lightening or darkening certain sections of the hair to create a more seamless transition from the colored portions to the natural roots.
Temporary color solutions: in the early stages of growth, you can use temporary color solutions, like root touch-up sprays or powders, to camouflage the demarcation lines. These products provide temporary coverage and can help blend the colors until your natural hair fully grows out.
Managing Different Hair Textures
As your natural hair color grows out, you may notice differences in hair texture between your natural roots and previously treated hair. Here are some tips for managing different hair textures during the transition:
Regular Trims: schedule regular trims with a stylist who understands your hair's needs. Trimming the ends of your hair can help remove any damaged or treated portions, promoting healthier hair growth and minimizing contrast in texture.
Deep Conditioning: maintain a consistent deep conditioning routine to nourish and moisturize your hair. Deep conditioning treatments can help improve your hair's overall health and manageability, reducing the appearance of varying textures.
Coping With the Waiting Time
Growing out your natural hair color takes time and patience. The waiting period can be challenging, especially when you're eager to see the final results. Here are some tips to help you cope with the waiting time:
Set Realistic Expectations: understand that hair growth is a gradual process and that everyone's hair grows at different rates. Setting realistic expectations will help you stay positive and patient throughout the journey.
Focus on Hair Health: Shift your focus from immediate results to overall hair health. Take this opportunity to establish a healthy hair routine, including proper cleansing, conditioning, and regular scalp massages. By nourishing your hair and maintaining its health, you're setting the foundation for vibrant, natural hair color.
Frequently Asked Questions
How long does it take to fully grow out dyed hair?
The time it takes to fully grow out dyed hair varies depending on individual factors such as hair growth rate and length. On average, hair grows about half an inch (1.25 cm) monthly. So, if you have shoulder-length hair and want to completely grow dyed hair to your natural color, it may take approximately 12 to 18 months. However, keep in mind that this timeline can be shorter or longer based on individual circumstances.
What products can help speed up the process?
While there are no magical products that can significantly speed up hair growth, using products that promote hair health can create an optimal environment for hair growth. Look for products containing ingredients like biotin, keratin, vitamins (such as Biotin, B-vitamins, and vitamin E), and natural oils (like argan oil or rosemary oil). These can help nourish your hair and potentially support healthy growth.
How can I manage the demarcation line between my dyed hair and natural hair?
To manage the demarcation line between dyed and natural hair during the grow-out process. Visit a professional hairstylist who can use color blending techniques such as balayage, baby lights, or color melting. These methods gradually blend the color difference, creating a more seamless transition between your natural hair and the previously dyed sections. Utilize temporary color solutions like root touch-up sprays, powders, or mascaras that match your natural hair color. These products can be applied to the demarcation line to help conceal it and create a smoother blend. Styling Techniques: Experiment with hairstyles that strategically hide the demarcation line. For example, incorporating braids, twists, updos, or textured hairstyles can help camouflage the contrast between the two colors.
What are some hairstyles that can help disguise the transition phase?
During the transition phase, several hairstyles can help disguise the contrast between dyed and natural hair. Try opting for braids, headbands, scarves, and updos!
What if I decide to color my hair again?
If you decide to color your hair again after growing out your natural hair color, it's important to consider the potential impact on your hair's health and the need for further maintenance. It may be a good idea to contact your stylist about the best option for your hair type and lifestyle.
Growing out your natural hair color is a journey of self-discovery, self-acceptance, and embracing your authentic beauty. Throughout this comprehensive guide, we have explored the hair growth process, reasons to return to your natural hair color, tips and strategies for a successful transition, and how to deal with common challenges.
Remember, the key to successfully growing out your natural hair color lies in patience, self-care, and embracing the process. Set realistic expectations, consult with professionals when needed, and maintain a healthy hair care routine. Consider getting regular trims, exploring transitional hairstyles, and using products that nourish and protect your hair.
Reclaiming your roots and growing out your natural hair color is not only a physical transformation but also an opportunity for personal growth and empowerment. Embrace the journey, celebrate your unique identity, and let your natural beauty shine through.
We invite you to share your experiences, questions, and tips as you embark on this exciting journey. Feel free to connect with us and join the conversation. Together, let's support and inspire each other as we reclaim our roots and embrace our natural tresses.
Remember, your natural hair color is a testament to your beauty and individuality. Embrace it, nurture it, and let it be a reflection of your authentic self.
We carefully hand-select products based on strict purity standards, and only recommend products we feel meet this criteria. 100% PURE™ may earn a small commission for products purchased through affiliate links.
The information in this article is for educational use, and not intended to substitute professional medical advice, diagnosis, or treatment and should not be used as such.
Sign up to our email newsletter for more blog updates and exclusive discounts.
< Older Post | Newer Post >