The Secret to Lush Natural Hair: Understanding the Role of pH-Balancing Shampoos
How the Acidity Level of Your Hair Influences Its Health and Beauty
Posted on July 2, 2023
Written by: 100% PURE®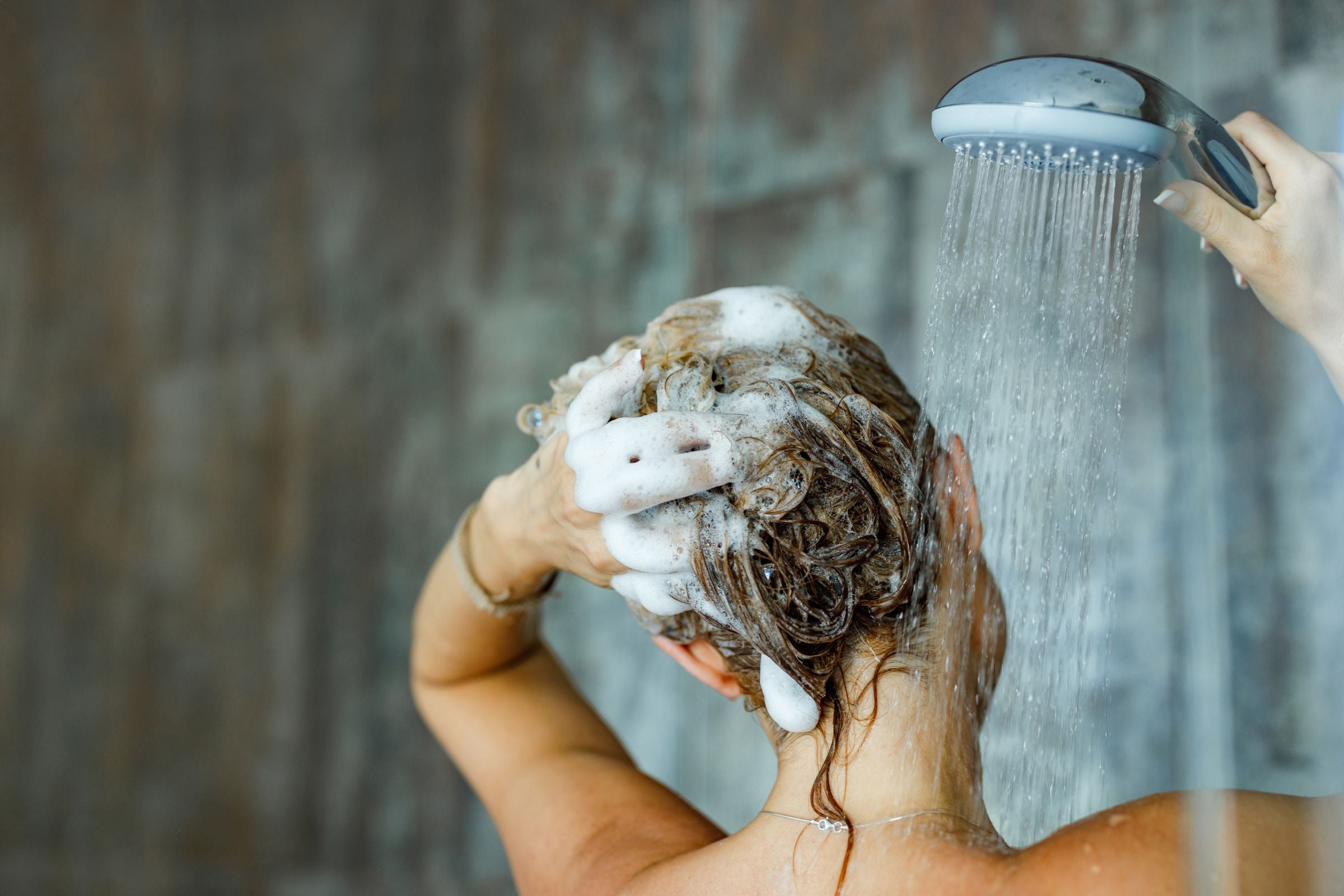 In the pursuit of health, happiness, and sanity we strive to keep a balance in life. Whether it's finding stability in our personal life and responsibilities to time with family and friends, we try to maintain a balance to lead a joyful and harmonious life. But those are the big facets. What about our own balance?
Just as we try to strike a reasonable balance in life, our bodies from our emotional well-being to our skin need a sense of even-steven – and our hair is no exception! That's right! Your strands and scalp go through a balancing act called "pH" that needs to be juggled to maintain happy and healthy locks.
If you're wondering what exactly is pH, and still pondering how hair even has a pH, you're in the right place! Choosing natural hair care, starting with the first step with a pH-balancing shampoo, is essential for happy strands. Keep reading to learn the importance of pH balance for hair health, and what you can do to find optimal strands and scalp. It's time to find your hair's sweet spot!
The Science of Hair: Understanding pH Levels
Before we delve into the science behind pH-balanced hair care, we need to fiddle a little around in science - more specifically chemistry – and a quick look back in time. Remember dipping those color-changing strips into liquids to see where they fell on a pH scale from 0 to 14?
In case you need a refresher, the term 'pH' means 'potential of hydrogen.' It's a measurement of how acidic or alkaline a substance is. On the pH scale, anything between 0 and 6.9 is acidic, 7 is neutral and anything between 7.1 and 14 is considered alkaline. It turns out that learning about those acids and bases has a lot more to do with hair (and skin) care than with matter and energy.
For this mini-lesson of hair-istry, our strand's natural pH is somewhat acidic, around 4.5 to 5.5. It's healthiest whenever it is in this state. Whether you realize it or not, the pH level of your favorite hair products affects the quality and health of your hair. Yes, even our hair which seems to have the basic functions of looking good and not falling out, is quite picky, delicate, and complex.
Your hair's pH level is a major factor when it comes to the strength, health, and growth of your strands. Conventional hair products disrupt this delicate pH balance, pushing it to the alkaline side. We're talking mainstream shampoos that use acidic or alkaline cleansing agents and other harsh ingredients that turn your hair's pH and a u-h, o-h.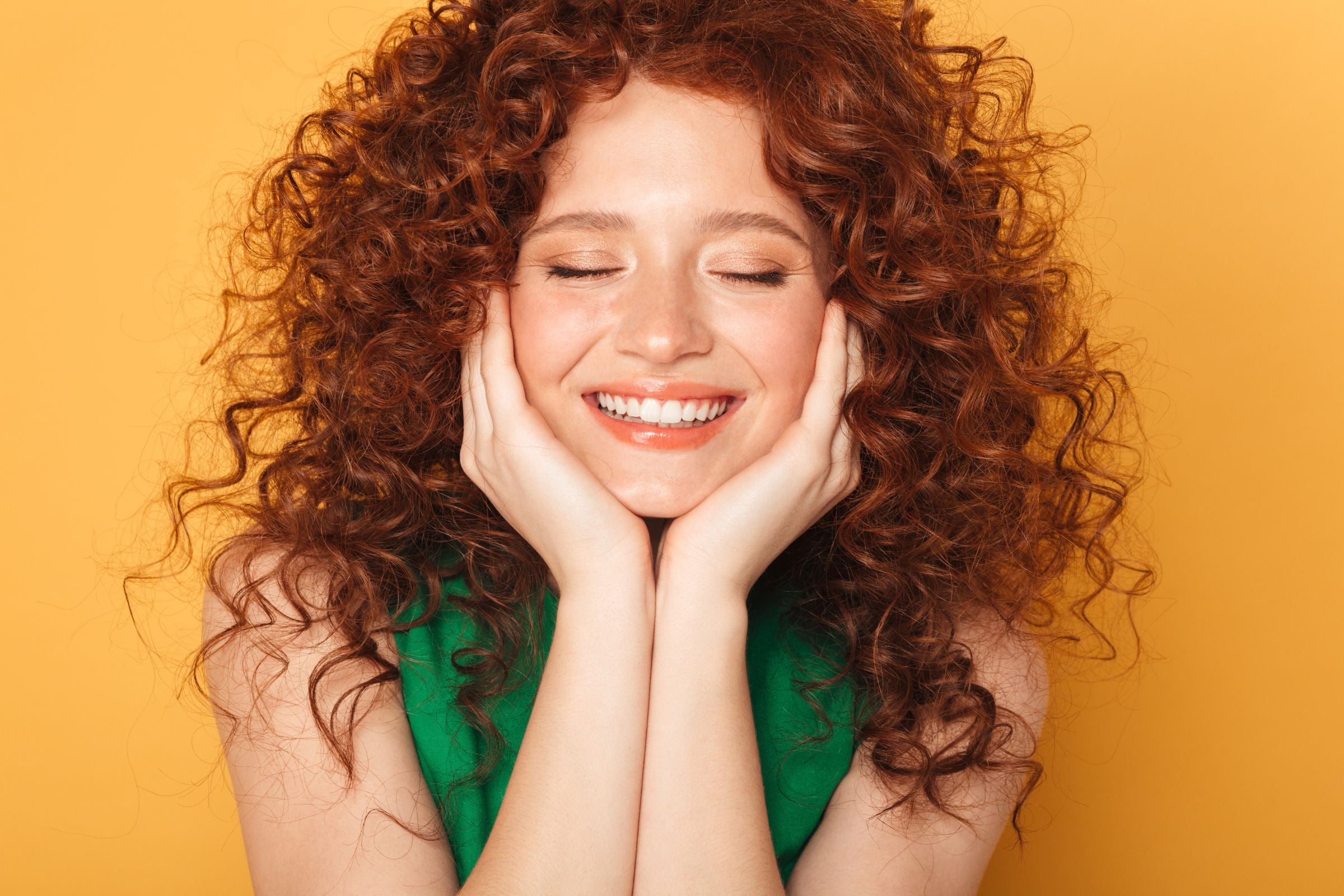 Natural Hair and pH Balance
Our hair is basically our BFF. It's been there for us since the beginning, been through its ups and downs, and even gotten in a few fights with us (looking at you, bad hair days). Before you can learn how to keep your strands in balance, it's essential to know your hair type.
To make sure your hair is looking its best, you should acquaint yourself with the characteristics of natural hair to keep it behaving and balanced.
STRAIGHT HAIR:

Straight hair is considered the most resilient of the hair types and often reflects the most shine. Typically, it struggles to hold curls and it can often lack volume. Avoid the temptation to slather on a product as this can make hair appear flatter. This category includes fine and thin, medium, and coarse variations of straight hair.
WAVY HAIR:

Wavy hair is defined by its "S" shaped strands - essentially a very elongated version of a curl. Fine and thin wavy hair has the longest "S" shape and is generally easy to style. Medium wavy hair can be more finicky and prone to frizziness. Coarse, wavy hair will boast a tighter "S" wave that isn't quite a curl but comes close. This category includes fine and thin, medium, and coarse variations of wavy hair.
CURLY HAIR:

Curly hair strands cluster together and wind around themselves in a spiral or looser curl shape. This texture needs plenty of moisture to encourage a defined pattern, but a little frizz can give it personality. Wavy hair is when strands curve or form an "S" shape. Straight is when strands go straight up and down.
KINKY HAIR:

The kinky hair type is a level-up from curly, flaunting tightly wound coils and "Z" patterns in the strand. Varieties of this hair type include soft, and two types of wiry. There are two types of wiry, kinky hair: one with a bit of curl pattern, and another without - this type follows a stronger "Z" wave rather than a circular coil.
Now that we have a better understanding of natural hair characteristics and types, let's learn why it's essential to maintain the right pH balance for our locks. As mentioned, hair has a pH balance of between 4.5 and 5.5. This natural hair acidity keeps the right amount of moisture in and prevents fungi and bacteria in the hair and scalp while keeping the cuticle – the outer layer of hair - closed and healthy.
Many conventional shampoos will disrupt the natural pH of the hair. When hair pH is pushed to the alkaline side, you can have hair-rowing results – damage! The cuticle starts to lift and the health and strength of the hair are ultimately affected, leading to issues such as dryness, dullness, breakage, and frizz. Not to mention that a more alkaline or acidic state can also affect the bacteria and oil (which we all have) on the scalp, and potentially cause dandruff and other scalp issues.
The Magic of pH-Balancing Shampoos
Before anything else, it's important to assess your hair and scalp and establish its pH level. Luckily, there are a few conditions that can help indicate your hair's pH so you know how to approach washing it and loving your strands again. So, how do you choose pH-balanced shampoos that are right for you?
The easiest way to get your strands into healthy harmony is to use a pH-balancing shampoo. As the name implies, pH-balanced shampoos are neither extremely acidic nor basic or alkaline. It's specifically formulated to target the pH range of your hair and scalp. Not only does this type of shampoo help the scalp and strands to remain in their optimum pH state, but it also helps hair that has been colored or styled with chemicals from conventional shampoos to be able to return to its natural pH level.
A pH-balanced shampoo works by ensuring that hair cuticles stay closed or sealed, preventing moisture loss, taming frizz, and reducing static. It also prevents the scalp from producing too much oil after you shampoo. Meanwhile, your scalp will be gently cleansed of daily build with its natural microbiome maintained for glossy, healthier-looking, and more manageable hair. If you have a dry, itchy, and/or irritated scalp, a pH-balance shampoo can help to soothe and heal your scalp; thus, keeping it at its natural, optimal pH levels. More benefits of pH-balancing shampoos on natural hair are:
Keeps color-treated hair alive

If you have color-treated hair, it's important to have the correct pH in your shampoo so that you can keep the cuticle closed and maintain your color without stripping it out too quickly. This will also keep your hair shiny instead of a processed, dull look.
Helps prevent damage

A pH-balanced shampoo can help manage issues such as frizz and prevent tangling. And, an acidic pH of 4.5-5.5 is key to preventing excessive dryness, hair damage, breakage, and brittle strands.
Aids with scalp concerns

Washing your locks with a pH-balancing shampoo can correct an oily scalp. If you suffer from dandruff or an itchy scalp, these symptoms may be managed by using a pH-balanced shampoo.
Gentle on hair

A pH-balancing shampoo is specifically formulated to be gentle on hair. Due to its ability to close the hair cuticle and being void of chemicals, hair is better protected from breakage and any long-term damage. The hair-loving ingredients in many natural formulas help maintain the pH balance of your hair and scalp, keeping it nourished, hydrated, and healthy.
PRO-TIP: We're guessing you don't have litmus paper and a lab within your reach. However, you may be able to purchase test strips at a beauty supply store and create your home lab. Test your shampoo according to test instructions. If it's outside the 4 to 7 range, throw it out.
Newsletter
Subscribe
for more blog updates and exclusive discounts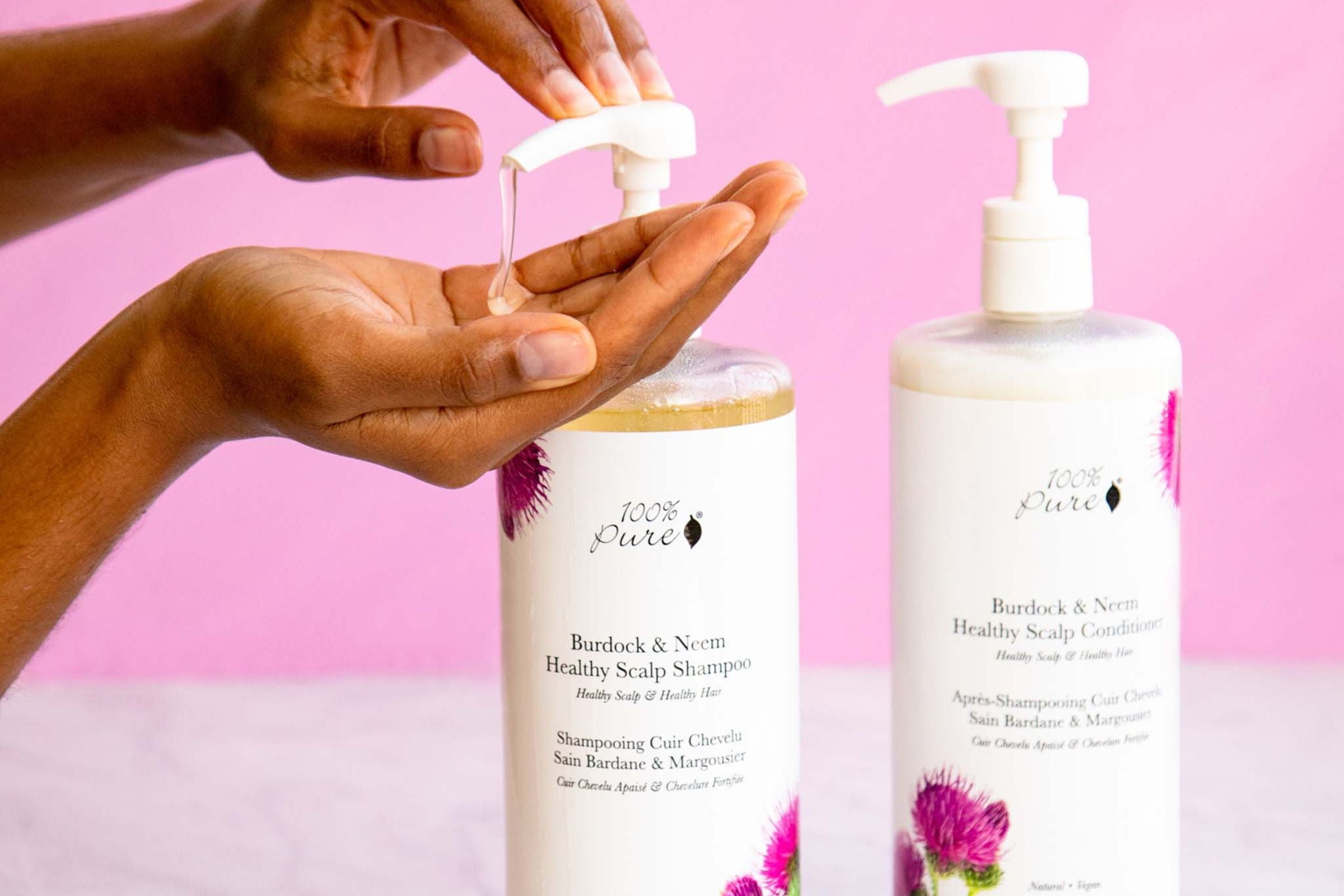 Top pH-Balancing Shampoos for Natural Hair
Don't leave your hair (and scalp) just hanging and waiting for pH attention. Now that we've addressed understanding pH levels and the benefits of pH-balancing shampoos, it's time to move on to finding the perfect natural shampoo for lovely, healthy locks. Read on to find out the best five, made-from-nature ingredients that will garnish your tresses with all the attention it deserves.
#1. Multi-Vitamin Healthy Hair Shampoo

Hair is primarily made up of a protein called keratin. Keratin is responsible for providing structure, strength, and elasticity to hair strands. Your hair's elasticity determines its overall strength. If your locks have weak, brittle strands or are prone to hair breakage, it may be your conventional shampoo is to blame.
This pH-balancing shampoo is fortified with reparative multivitamins, like vegan keratin, biotin, pro-vitamin B5, and vitamin E, and it's designed to replenish hydration, restore vibrancy, and leave your hair looking and feeling softer and healthier than ever. Plus, it's safe for color or chemically-treated hair and can be used daily to keep your locks looking their best.
Best of all, this pH-balanced formula is free of many of the toxins commonly found in traditional hair care products, making it a great choice for anyone looking to prioritize their hair's health and well-being.
#2. Kelp & Mint Volumizing Shampoo

Even if you don't have fine hair, all hair types can benefit from a volumizing shampoo. Limp or sparse appearing strands are usually the cause of using the wrong shampoo. While many mainstream shampoos tout luscious, voluminous locks, most don't deliver due to not being pH-balanced formulas and containing harsh ingredients, inviting product buildup and weighing your hair down.
Enter our best natural volumizing shampoo! Formulated with kelp extract and seaweed collagen for luster and volume, this shampoo is great for those with dry hair or itchy scalps. Kelp and peppermint essential oil help soothe and balance strands and the scalp. The light rose water and mint infusion help to soothe any dryness or itchiness on the scalp.
Hydrating ingredients like aloe juice and coconut oil provide nourishment where it is desperately needed. Our nourishing natural formula is not only cleansing your hair, but it's also building a better foundation for healthier, stronger, and glossier hair over time.
#3. Burdock & Neem Healthy Scalp Shampoo

Each follicle on your scalp is attached to an oil gland. Those with fine hair will have more hairs on their scalp than people with coarse hair, and will frequently find that their scalps get greasy quite quickly. If you have a dry scalp, itchy scalp, dandruff, or a combination of all, the best natural pH-balancing shampoo for your hair should purify and unclog pores, while also stimulating circulation to the scalp.
This purifying formula clears pores, stimulates blood circulation to the scalp for new hair growth, and alleviates any scalp woes while adding hydration for a healthier scalp and hair. Key ingredients like burdock and neem will alleviate dryness, itching, and flaking, and will have you 'back in black' in no time!
For additional dryness relief, this formula includes vitamin E and pro-vitamin B5 to enhance hair softness and tensile strength. This sulfate-free natural shampoo is safe and gentle enough for color-treated hair. All in all, it's a warrior for warding off excess oil and dandruff flakes once and for all.
Frequently Asked Questions
What is pH-balancing shampoo?
It has roughly the same pH as what it is made to be used on. In other words, a pH-balanced shampoo will have a pH of around 5.5, similar to that of the strands and scalp. A pH-balancing shampoo ensures that hair cuticles stay closed, preventing moisture loss, taming frizz, and reducing static. It also prevents the scalp from producing too much oil after you shampoo, and your color from fading too quickly.
Why is pH balance important for natural hair?
Many chemical-laden conventional shampoos can push hair towards the alkaline end of the pH spectrum, which disrupts the delicate balance and causes damage to the hair's vulnerable structures. Attaining and maintaining pH-balanced strands is important to keep your scalp's sebum, microbiome, and health in check. It's also essential for happy, frizz-free locks, and optimum hair health and growth.
How often should I use a pH-balancing shampoo?
Consider your hair type, as we touched on earlier. Generally, the coarser your hair, the less you need to wash it. You should be washing natural hair at least once a week with a pH-balancing shampoo. Meanwhile, following a bi-weekly cleansing routine with a pH-balancing shampoo will be ideal for keeping frizz at bay, while helping to maintain the hair's natural shine, volume, and texture.
Can I use a pH-balancing shampoo with other hair products?
Yes! However, it's best to use natural hair products from a reputable brand. Since you are putting in the integral step of using a pH-balancing shampoo to help your locks become more healthy and happy, you don't want to negatively affect those results with conventional hair products, which contain chemicals and other hair-harming ingredients.
How can I tell if my hair's pH balance is off?
You can tell by the health of your scalp. If you have a flaky, itchy, or dry scalp, it's likely your conventional shampoo is the culprit. If you have frizzy or damaged hair or it's brittle and prone to breakage, there's a good chance that shampoo is to blame. Toss it – and try a pH-balancing formula.
Could the secret to unlocking the locks of your dreams lie in addressing and maintaining your hair's ideal pH level? We don't need color-changing paper to determine that scalp and strands need support to stay in check and the ideal pH range for overall healthy and happy hair.
By adding a pH-balancing shampoo to your natural product arsenal, you can adjust your hair care routine to maintain optimal pH balance for a head full of lush strands that thrive and vibe. A balanced life and hair – we're all in! Now, that's true hair-istry!
We carefully hand-select products based on strict purity standards, and only recommend products we feel meet this criteria. 100% PURE™ may earn a small commission for products purchased through affiliate links.
The information in this article is for educational use, and not intended to substitute professional medical advice, diagnosis, or treatment and should not be used as such.
Sign up to our email newsletter for more blog updates and exclusive discounts.
< Older Post | Newer Post >