Can Rosemary Oil Help You Achieve Your Hair Goals?
Rosemary oil could be your secret weapon to achieving healthy, luscious hair.
Posted on July 4, 2023
Written by: 100% PURE®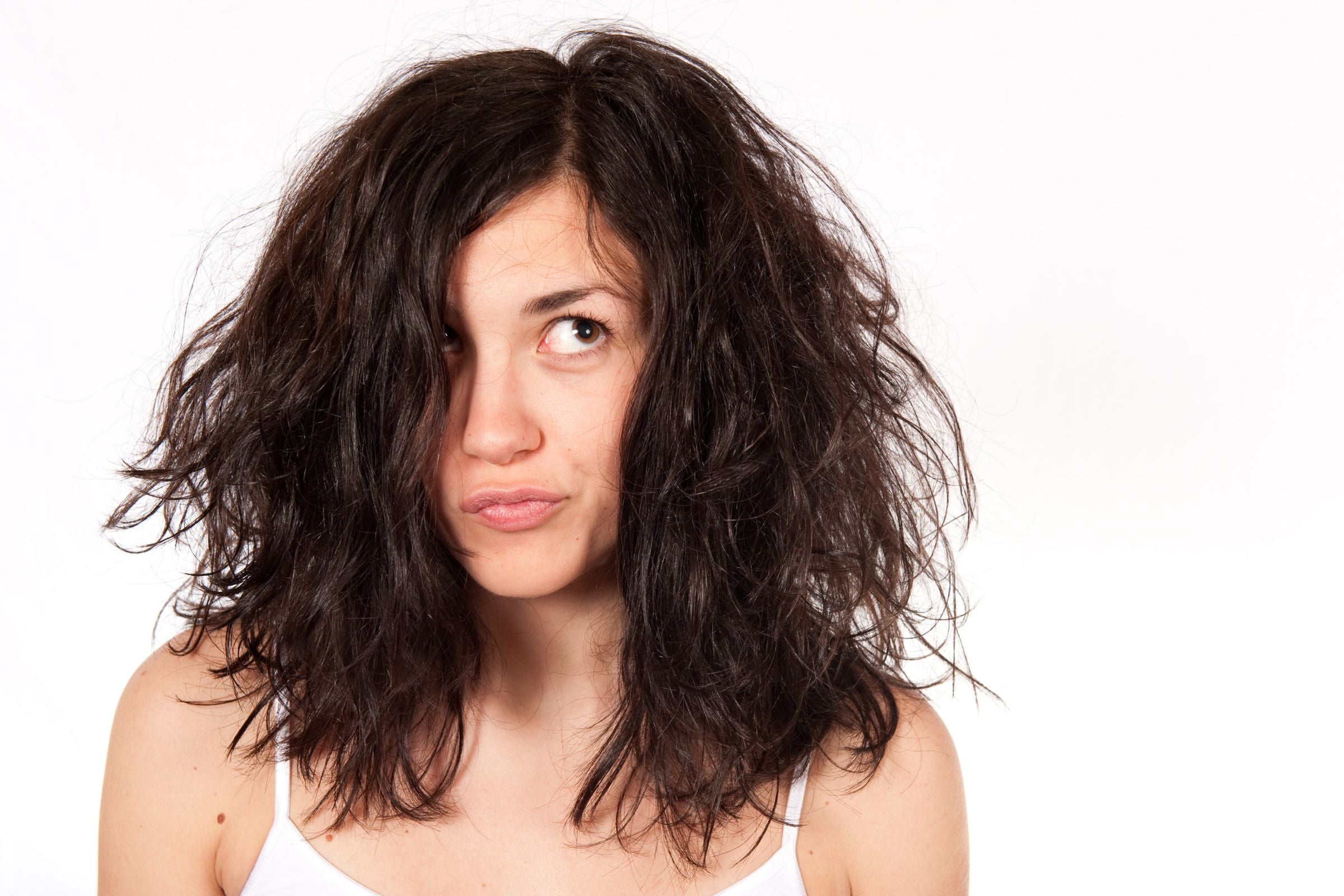 Introduction
Welcome to our blog! In the world of hair care, natural ingredients have been gaining tremendous popularity, and one such ingredient that stands out is rosemary oil. Derived from the fragrant herb, rosemary oil has become a go-to choice for many seeking a natural and effective solution for their hair. In this blog, we'll delve into the wonders of rosemary oil, exploring its origins, the trend of natural ingredients in hair care, and the remarkable benefits it offers for various hair types. Get ready to discover the secrets of this remarkable oil and unlock its potential for healthy and beautiful hair!
Benefits Of Rosemary Oil For Hair
Rosemary is truly a powerhouse when it comes to benefits for your hair. This incredible herb is like a secret weapon in your hair care arsenal. With its stimulating, nourishing, and revitalizing properties, rosemary takes your hair to new heights.
Stimulates hair growth: Rosemary oil can improve blood circulation to the scalp, which in turn promotes hair growth. Enhancing blood flow ensures that the hair follicles receive an adequate supply of nutrients and oxygen, encouraging healthy hair growth and potentially reducing hair loss.
Slows down premature hair graying: Rosemary oil is rich in antioxidants, which can help combat oxidative stress and prevent premature graying of hair. Regular application of rosemary oil may help protect the hair follicles from damage caused by free radicals, thus maintaining the natural color of the hair for a longer period.
Soothes scalp conditions: The anti-inflammatory and antimicrobial properties of rosemary oil make it an effective remedy for various scalp conditions, including dandruff. It helps to soothe itchiness, reduce scalp irritation, and alleviate flakiness, leading to a healthier scalp environment.
Conditioning properties for healthy hair: Rosemary oil acts as a natural conditioner, providing deep nourishment to the hair strands. It helps to moisturize the hair, preventing dryness and frizz. Regular use of rosemary oil can enhance the natural shine and luster of the hair, making it look healthier and more vibrant.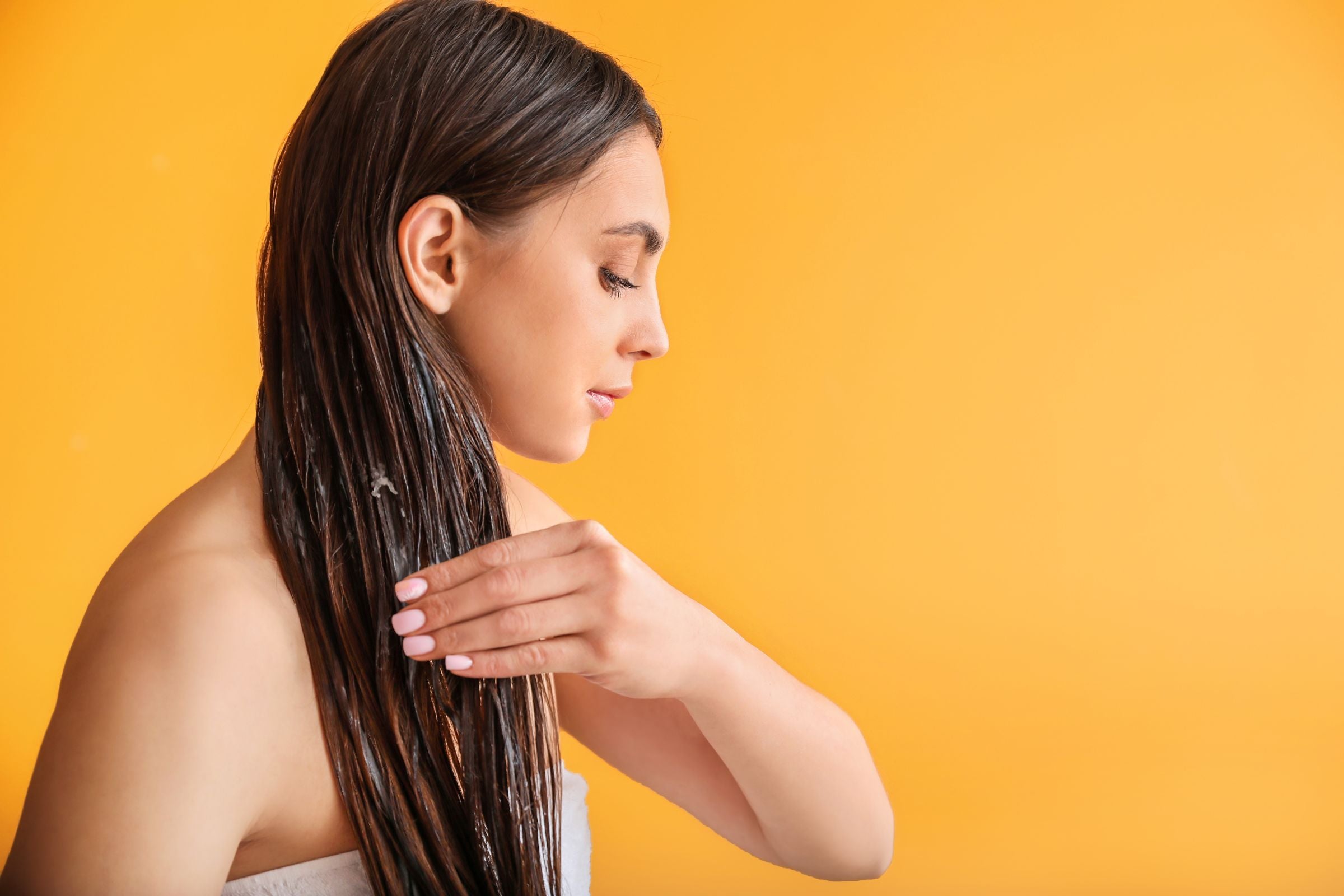 The Science Behind Rosemary Oil For Hair
Rosemary oil's effectiveness for hair can be attributed to its scientifically backed properties. The oil contains compounds like rosmarinic acid, carnosic acid, and ursolic acid, which possess antioxidant, anti-inflammatory, and antimicrobial properties. These properties work synergistically to benefit hair health.
A study published in the "Journal of the American Academy of Dermatology" compared the effects of rosemary oil and minoxidil (a commonly used hair loss treatment). The study found that rosemary oil was just as effective as minoxidil in promoting hair growth over six months. This provides promising evidence for rosemary oil's efficacy in treating hair loss.
While rosemary oil has shown promising benefits for hair, it's important to acknowledge its limitations. Firstly, individual responses may vary, and what works for one person may not have the same effect on another. Moreover, the effectiveness of rosemary oil in treating hair conditions like hair loss or graying is still an area of ongoing research. Additionally, the quality and purity of the rosemary oil used can greatly impact its efficacy. Diluted or lower-quality oils may not yield the same results as pure, high-quality rosemary oil.
Hair Type Considerations
Different hair types may respond differently to rosemary oil, and it's important to consider these variations:
Normal Hair: Normal hair types generally respond well to rosemary oil. It can promote overall hair health, shine, and manageability without any specific precautions.
Dry or Damaged Hair: Rosemary oil's conditioning properties can be particularly beneficial for dry or damaged hair. However, individuals with dry hair may need to use additional moisturizing ingredients or carrier oils along with rosemary oil to prevent further dryness.
Oily Hair: Rosemary oil can help regulate excess oil production on the scalp, making it suitable for oily hair. It is important to use rosemary oil in moderation and not overapply, as it may increase oiliness if used excessively.
Sensitive Scalp: Individuals with sensitive scalps should exercise caution when using rosemary oil. Perform a patch test before applying it to the scalp to check for any adverse reactions. It's also recommended to dilute rosemary oil with a carrier oil and monitor the scalp's response.
Before applying rosemary oil to your hair or scalp, it's essential to conduct a patch test. Dilute a small amount of rosemary oil and apply it to a small area of your skin, such as the inner forearm. Leave it on for 24 hours and observe for any signs of irritation or allergic reactions. If there are no adverse effects, it is generally safe to proceed with full application. However, if any discomfort or reactions occur, discontinue use and consult a healthcare professional.
How To Use Rosemary Oil For Hair
Here's a step-by-step guide on how to effectively use rosemary oil for your hair:
Dilute the oil: Mix a few drops of rosemary oil with a carrier oil like coconut, jojoba, or olive oil. This helps prevent any potential scalp irritation and allows for better distribution.
Apply to the scalp: Part your hair and gently massage the diluted rosemary oil mixture onto your scalp. Ensure that the oil is evenly distributed from roots to tips.
Leave it on: Let the oil sit on your scalp for at least 30 minutes to an hour to allow absorption of its beneficial properties. You can also leave it overnight for a more intensive treatment.
Rinse or wash: After the recommended time, rinse your hair thoroughly or wash it with a mild shampoo to remove any residue.
Newsletter
Subscribe
for more blog updates and exclusive discounts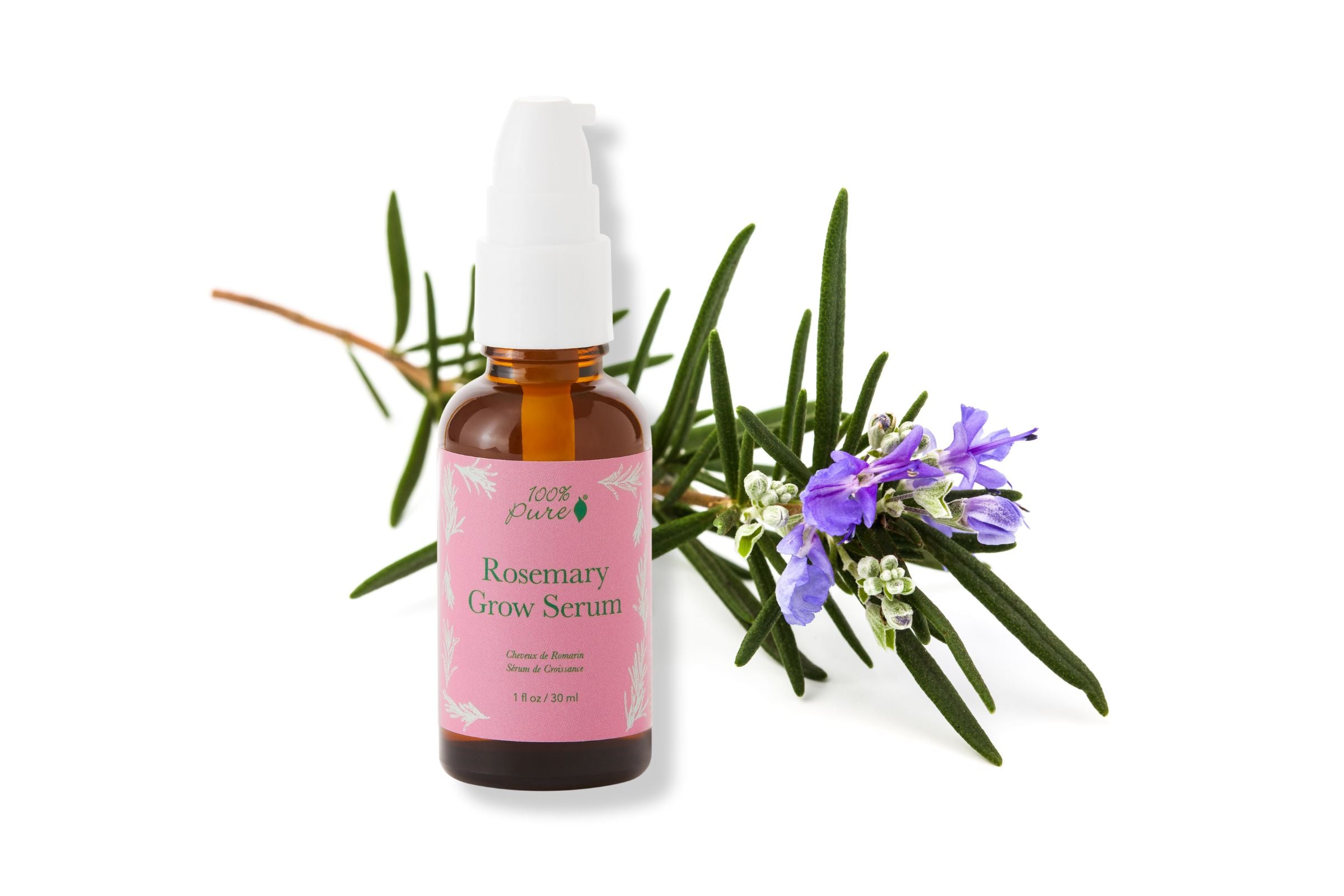 Combination of Rosemary Oil With Other Oils
Combining rosemary oil with other beneficial oils can enhance its effects and provide additional benefits for your hair. Here are a few popular oil combinations and their advantages:
Rosemary and Lavender Oil

This combination promotes hair growth, reduces hair loss, and helps soothe an irritated scalp. Lavender oil has calming properties that complement the stimulating effects of rosemary oil.
Rosemary and Peppermint Oil

Mixing peppermint oil with rosemary oil can further enhance scalp stimulation and promote hair growth. Peppermint oil has a cooling effect, which can help improve blood circulation and invigorate the scalp.
Rosemary and Tea Tree Oil

Tea tree oil is known for its antimicrobial properties, making it a great addition to rosemary oil for addressing dandruff, scalp itchiness, and fungal or bacterial scalp infections.
Rosemary and Jojoba Oil

Jojoba oil closely resembles the natural sebum produced by the scalp, making it an excellent moisturizer and conditioner. Combining it with rosemary oil helps nourish and hydrate the hair and scalp, promoting overall hair health.
The Best Products With Rosemary Oil
One highly recommended product with rosemary oil is the 100% PURE Rosemary Grow Serum. This serum harnesses the power of rosemary oil to promote hair growth, strengthen hair follicles, and improve scalp health. It is formulated with pure and natural ingredients, ensuring optimal effectiveness.
For best results, pair it with Grow More Shampoo and Conditioner, which also contain rosemary oil and complementary ingredients to nourish and revitalize the hair. Together, these products provide a holistic approach to promoting healthy, vibrant hair.
Frequently Asked Questions
Can rosemary oil cause any adverse reactions on the scalp?
Rosemary oil is generally safe for the scalp, but it may cause mild irritation in some individuals. It's recommended to do a patch test before applying it to the scalp and dilute it with carrier oil.
How long does it take to see the benefits of rosemary oil?
The time it takes to see the benefits of rosemary oil can vary. When using 100% pure rosemary oil, some individuals may start experiencing noticeable effects within 3 to 4 weeks. Consistency and regular use are key to getting good results.
Is rosemary oil suitable for all hair types?
Absolutely! Rosemary oil is a versatile and beneficial option for all hair types. It works wonders by reviving damaged hair, promoting hair growth, and improving scalp health. Its natural properties can help nourish and strengthen hair follicles, resulting in healthier and more vibrant locks.
Conclusion
So there you have it – rosemary oil is like a secret weapon for fabulous hair! It's got all these incredible properties that can stimulate growth, slow down graying, soothe your scalp, and make your hair look fabulously conditioned. It's like a magic potion in a bottle! Whether you use it on its own or mix it with other oils or hair products, rosemary oil has the power to unleash the full potential of your hair. Get ready to rock those luscious locks and let rosemary oil work its wonders!
We carefully hand-select products based on strict purity standards, and only recommend products we feel meet this criteria. 100% PURE™ may earn a small commission for products purchased through affiliate links.
The information in this article is for educational use, and not intended to substitute professional medical advice, diagnosis, or treatment and should not be used as such.
Sign up to our email newsletter for more blog updates and exclusive discounts.
< Older Post | Newer Post >