Ready For A November Glow-Up?
Top 100% PURE Beauty Deals You Can't Miss!
Posted on November 2, 2023
Written by: 100% PURE®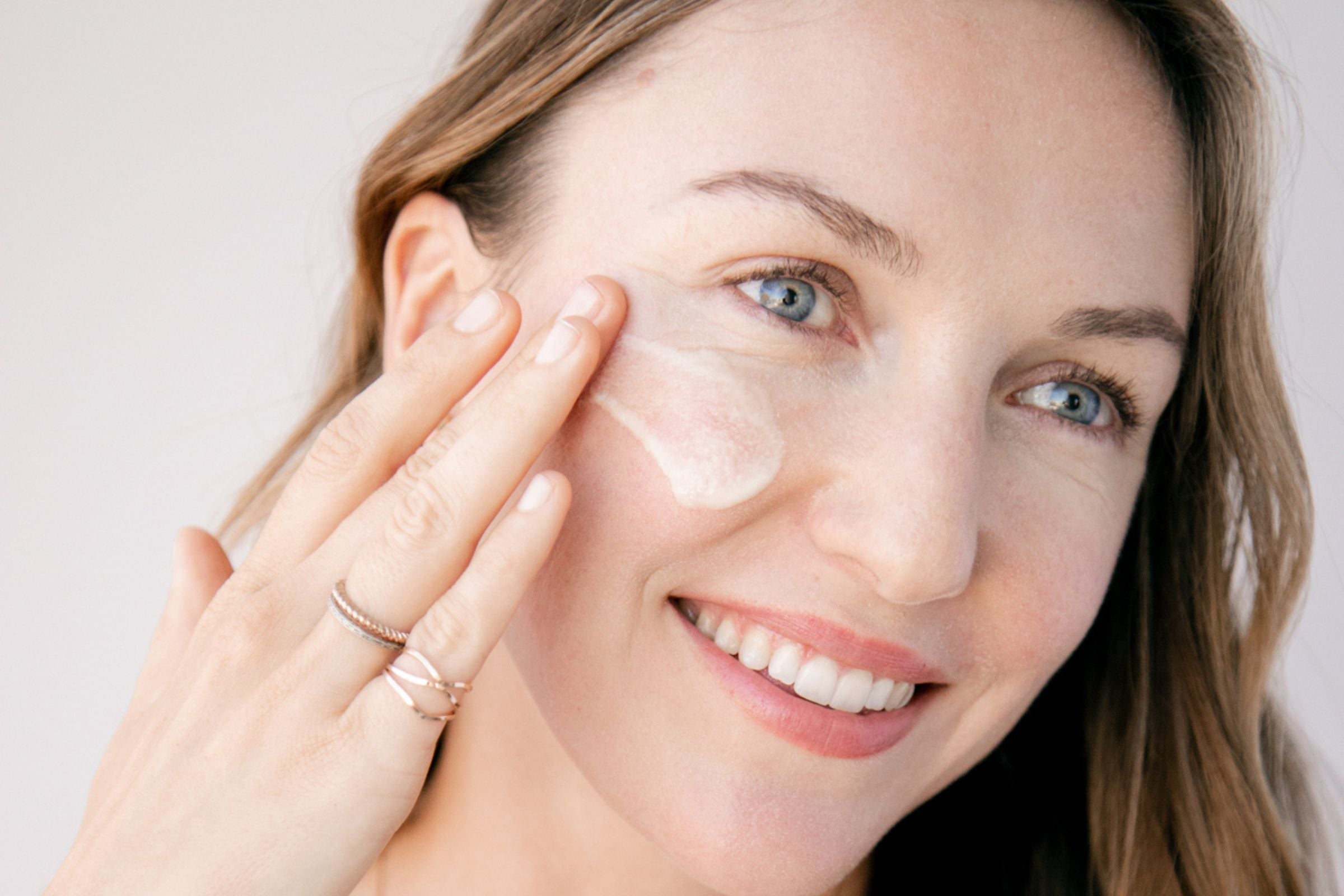 There's a certain Friday after turkey for it, and a Prime day, even a Cyber Monday, so what do these have in common – BIG deals! Whether you're pinching pennies or it's raining those lucky little coppers, most of us will jump at savings – or even stand in line all night.
At 100% PURE, we see the beauty in this, which is why we're taking a giant leap forward with our 'Beauty Deals' starting in November and beyond. That's right! No standing around, or fumbling for single-day deals before time runs out. We have all your natural beauty must-haves and perks that will save you many coins and time!
How Do 100% PURE Beauty Deals Work?
Are you looking for a beauty shopper's paradise? We have a natural, hard-to-resist landscape that's lavished with the purest formulas and the highest quality ingredients that will meet your needs and product desires. 100%. And, as for the best views? Those are overlooking mega-savings, which means a pot of extra money at the end of that rainbow. Here's how the beauty deals work!
Starting November 6th, you can be thankful for feasts, family, friends, and fabulous beauty and hair care deals. We're talking up to 80% OFF selected items that will have you batting your eyes. To unlock Beauty Deal prices and the keys to a more well-deserved pampered self, you must add $45+ of regular-priced products to your shopping cart.
There will be 3 Beauty Deals drops throughout November so stay tuned because your favourite items could be on sale!
Beauty Deal products do not qualify towards the threshold. There's a limit of 6 per item. Be sure to snatch your fave beauty must-haves while supplies last. The deals are not applicable on previous purchases. Please note the offers are not valid on gift cards or subscription bundles and products. They also cannot be combined with any other discount code, including Purist Perks or Purist Pro. All sales are final; no returns or exchanges.
Top 10 Products That Are A MUST-HAVE!
Choosing the right natural skin care product can feel like navigating a jungle of options, especially if it's a lush forest that's lavished with the best skin and hair products – a beauty shopper's paradise! But fear not, our beauty enthusiast Janes! We've compiled the top 10 products that are time-tested, beloved, fan-favorites that are must-haves in your daily routine. Let's swing to the benefits, deals, and testimonials!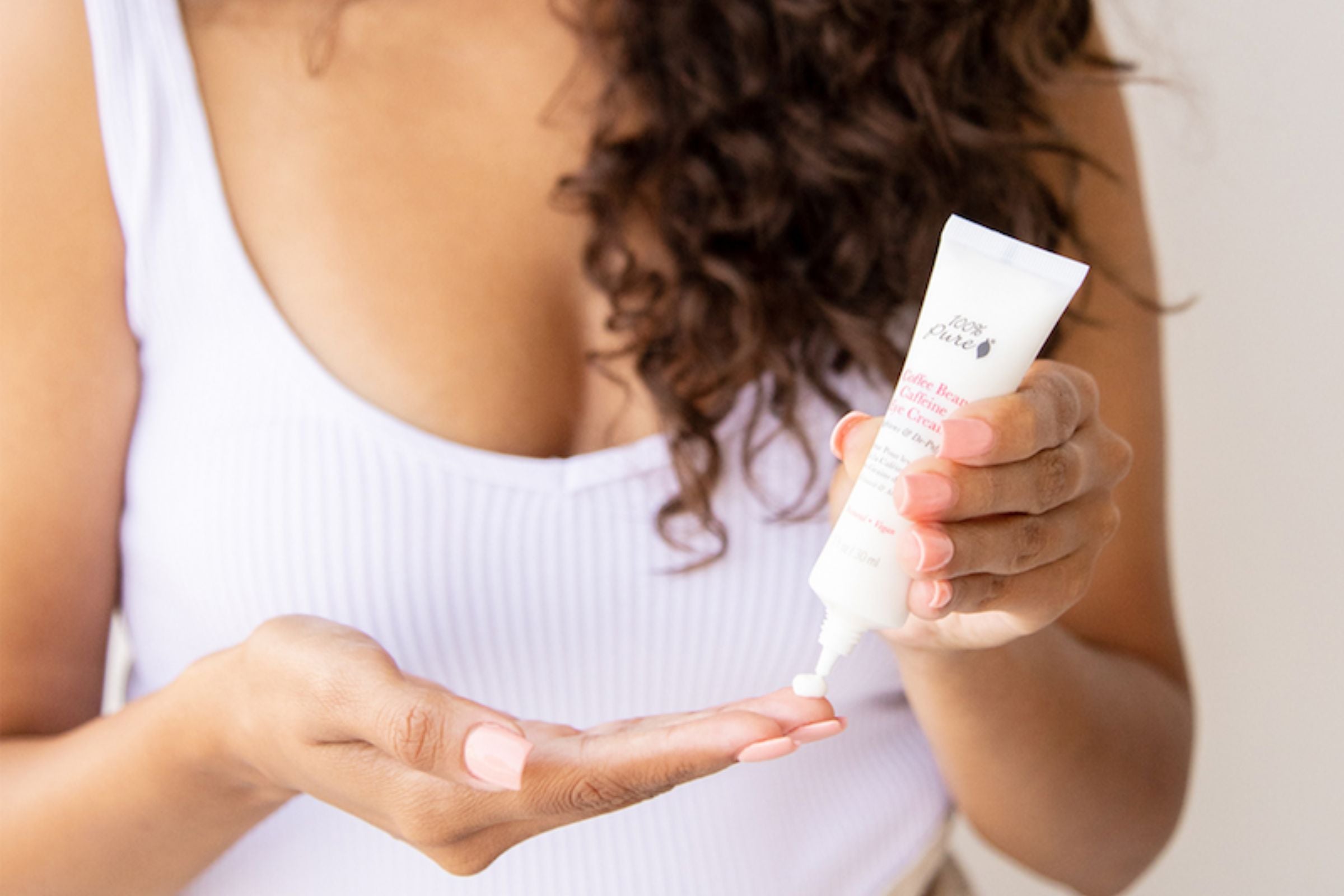 Out of the skincare pearly gates, this eye cream is beloved by many and considered one of THE best natural eye creams you can get. So, let's spill the beans on our fan-favorite miracle cream for your eyes.
Our Coffee Bean Caffeine Eye Cream is totally vegan and flaunts amazing stats via real results from 100% PURE fans. 100% saw increased hydration and moisture; 97% saw a reduction of puffiness with regular use; 93% saw a reduced appearance of fine lines and wrinkles; and 93% saw an improvement in skin firmness and elasticity. How's that for an effective eye cream?
We believe our organic and natural eye cream ingredients are to thank for these amazing results. You can say goodbye to puffy under eyes and dark circles once you start applying this natural anti-inflammatory. It's naturally caffeinated with organic green coffee beans and green tea. But the hero ingredient in this must-have product is green coffee beans. Taken from the unroasted seeds of the coffee Arabica plant, these eye-dilic beans are rich in antioxidants and fatty acids to protect the delicate skin around the eyes from photodamage.
The base for this hydrating eye cream is organic aloe leaf juice. Combined with rose, rosemary, and vanilla, the soothing ingredients in this cream pack a punch without being too thick, heavy, or greasy for the skin around the eyes. This eye cream smells like a warm vanilla latte and is infused with rejuvenating and restorative vitamins, oils, and extracts to perk up your peepers. Besides a whopping 65% off, here are some other reasons you need this eye cream:
Best Eye Cream!

Absolutely LOVE the coffee bean eye cream! I have been using it for 3 years now and I won't ever use anything else.

--Kelin S.
Best Eye Cream Ever!!!

This eye cream is my favorite skincare product I've ever used. I apply it every single day before my moisturizer, and I swear it has removed my dark circles completely. Plus, it smells AMAZING and the ingredients are so good. I will never use another eye cream again!

--Emma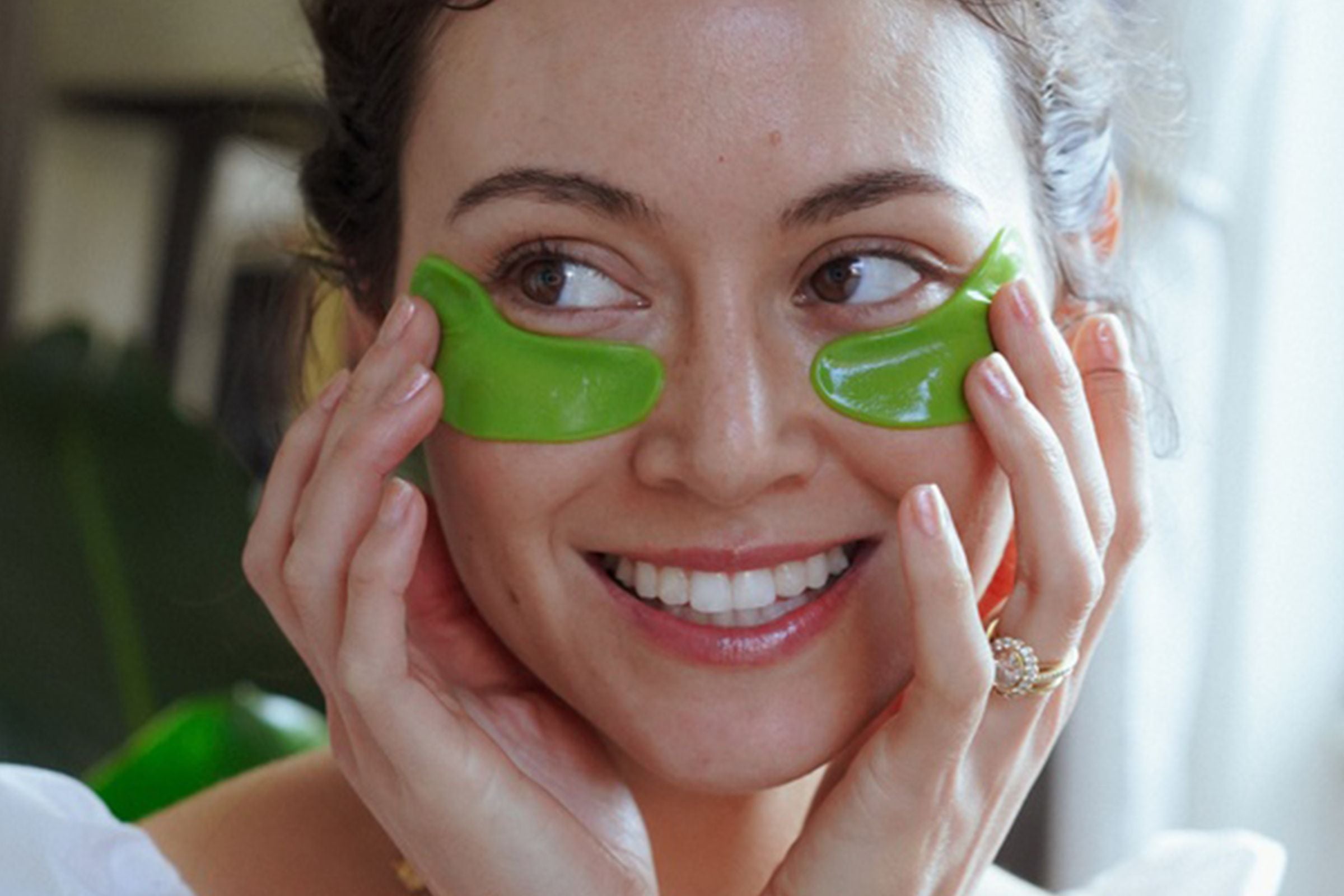 Wearing an eye mask is an amazing way to combat aging and dehydration in your delicate eye area. Our natural eye masks are bursting with organic aloe juice and held together by plant cellulose. The hydrogel is unique because it seals in all the nutritious skin-beneficial ingredients while deeply replenishing dehydrated and tired eyes. They're perfect for all skin types – calling all sensitive skin types: this one's for you! And did we mention our green eye mask is literally green in more ways than one; it's biodegradable, too!
Has your eye area been looking a little saggy, crepey, wrinkly, or dry? You're going to want to put on a pair of eye masks to get your neglected eye area in check! These masks are the answer for thirsty, delicate eye skin. With its soothing cucumber hydrosol and the triple boost of caffeine via green coffee beans, green tea, and yerba mate, your eyes are going to depuff and send dark under-eye bags packing. The added benefit of hyaluronic acid will deeply quench thirsty skin, all while you sit back and let the eye mask do all the work.
PRO-TIP: Put an eye mask in your fridge before applying it. The coolness is not only refreshing, but it will also zap puffiness instantly – and way better than a cold spoon or veggies!
Unmask your peppiest peepers with a single mask for a huge 70% off. Here are a few more reasons you'll love this!
Best Eye Masks

I have purchased these masks so many times. I use these often for a night out or an event. My favorite eye masks so far!!

--Melissa A.
Helps with puffiness!

These eye patches are great! I have puffy under eyes with dark circles and for special occasions these are my secret to fresh looking eyes!

--Krysta M.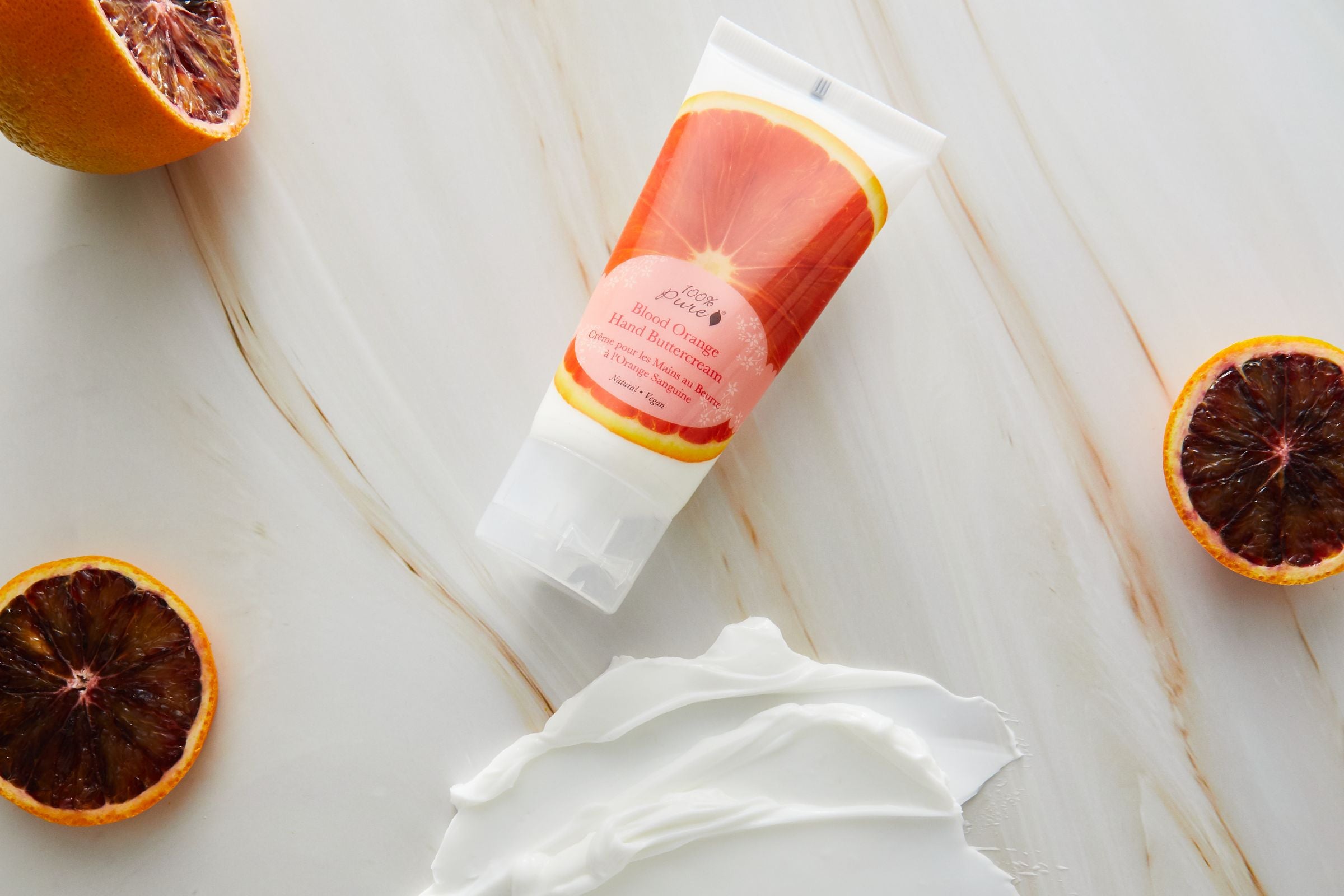 When it comes to skincare, let's just say we take a hands-on approach. And while we do focus on facial skincare quite a bit, we think our hands might be feeling a bit neglected. Cue blood orange, an antioxidant-rich ingredient that has powerful skin benefits. These acids are potent exfoliators: they penetrate the skin and dissolve the dead skin cells that sit on your skin's uppermost surface. Goodbye, dullness and dryness, hello glow.
What makes this one of our best hand creams is the green tea and vitamin E included in the formula. Designed to prevent and reduce both irritation and inflammation, green tea soothes sun damage and skin conditions. Vitamin E is also essential to healthy skin, helping to achieve that smooth, soft, and moisturized result that we are after with a hand cream. Cheers to organic beauty products made of ingredients you could grow in your yard.
Right now, we're head over heels for natural skin products that put these super citruses to work and for 68% off! Here's why others love this hand cream, too!
Non-greasy!

So many times, I have bought hand creams and balms only to hate the greasy residue left on my skin - but not this one! It has great ingredients, works, and doesn't leave my skin feeling slimy.

--Julie
Wonderful!

I love the blood orange scent. This hand cream is very moisturizing and my hands love it. Great for wintertime when the winter makes skin very dry and itchy.

--Agnes
*This item is available in Drop 2 of Beauty Deals
Intensely hydrating, caffeinated mask restores plumpness, elasticity, and vibrancy to the skin. Unlike most single-use masks that are paper sheets, this hydrogel mask is a jelly-like material made from 95% aloe water and 5% plant cellulose. The hydrogel mask becomes thinner as it's on your skin because the transdermal ability allows the aloe water and active ingredients to penetrate deep into your skin. The immediate results are amazing with a reduction of fine lines, and a complexion that looks more plump, glowing, and vibrant.
There are 9 ingredients in this 100% natural, 100% vegan mask:
* Coffee ~ restores sun damage
* Hyaluronic Acid (from root vegetable) ~ delivers water into thirsty skin cells
* Arbutin (from bearberry) ~ lightens and evens skin tone
* Aloe ~ calming hydration
* Green Tea ~ antioxidant skin soother
* Vitamin C ~ boosts collagen production; brightens
* Yerba Mate ~ antioxidant
* Glycerin ~ moisturizing
This mask comes in a single-use pouch. To use, just apply it directly onto clean skin. The hydrogel material forms your face shape. Leave the mask on for at least 15 minutes. Rinsing off with water is optional, you can just follow your regular skin care regimen. Because this mask is so pure and gentle, you can use this mask daily. And for 37% off, we'll sure be doing that, as well as others!
Highly recommend!

Great mask, immediate noticeable results!!

--Deanna S.
Hydrating!

This is a wonderful hydrating and plumping face mask; visible results after first use.

-Sherry
*This item is available in Drop 2 of Beauty Deals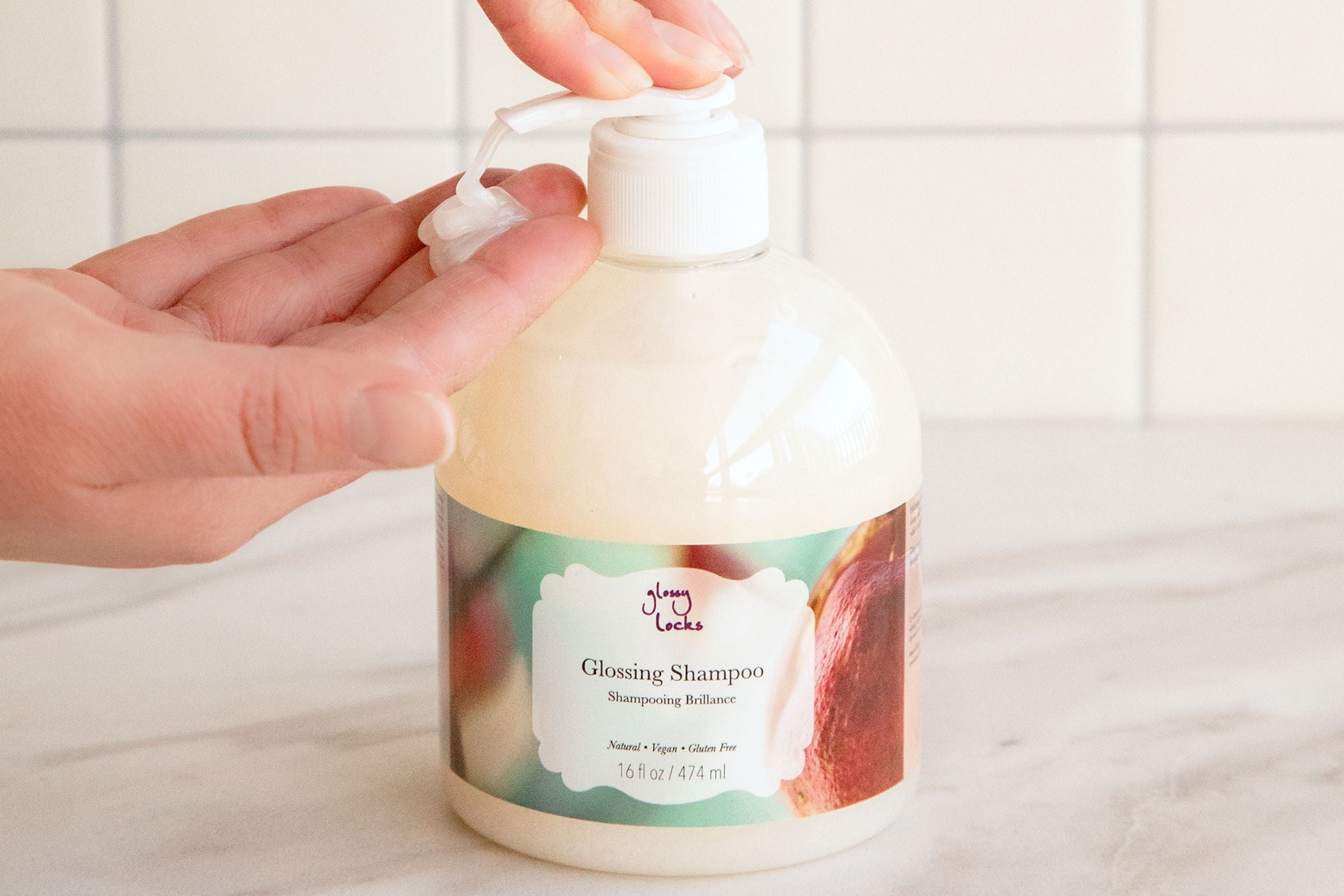 Standard shampoos often harbor a cocktail of common chemicals that can silently harm both your hair and overall health. These chemicals include sulfates, parabens, and synthetic fragrances, which might strip natural oils, irritate the scalp, and even have potential long-term health effects.
Opting for natural shampoos presents a host of benefits. Take our Glossy Locks shampoo. Formulated to enhance the natural shine of your hair, this glossing shampoo contains botanical extracts that promote luster and brilliance. This shine-boosting formula drenches hair with deep hydration and nourishment from seaweed collagen and other essential nutrients. It gently washes away dulling residues while boosting shine and vibrancy.
Helping to quench hair while restoring bounce and shine, this hydrating shampoo is infused with green apple, sake, and apple cider vinegar to restore hair's natural vibrancy and luster. This sulfate-free shampoo is suitable for all hair types and even safe and gentle enough for color-treated hair to maintain a healthy, radiant appearance to your locks.
Your keys to silky and shiny strands await at a whopping 60% off! Here's why others adore this shampoo:
Very Lovely!

This Shampoo is very nice and does leave my hair shiny, it smells great, but what really amazed me, was how SOFT it left my hair, after use! Wow! Very Impressed! Thanks 100 Percent Pure!

--Robin
Great for fine hair!

This shampoo smells amazing and it makes my hair so soft! Definitely my favorite shampoo!

--Jessica R.
Newsletter
Subscribe
for more blog updates and exclusive discounts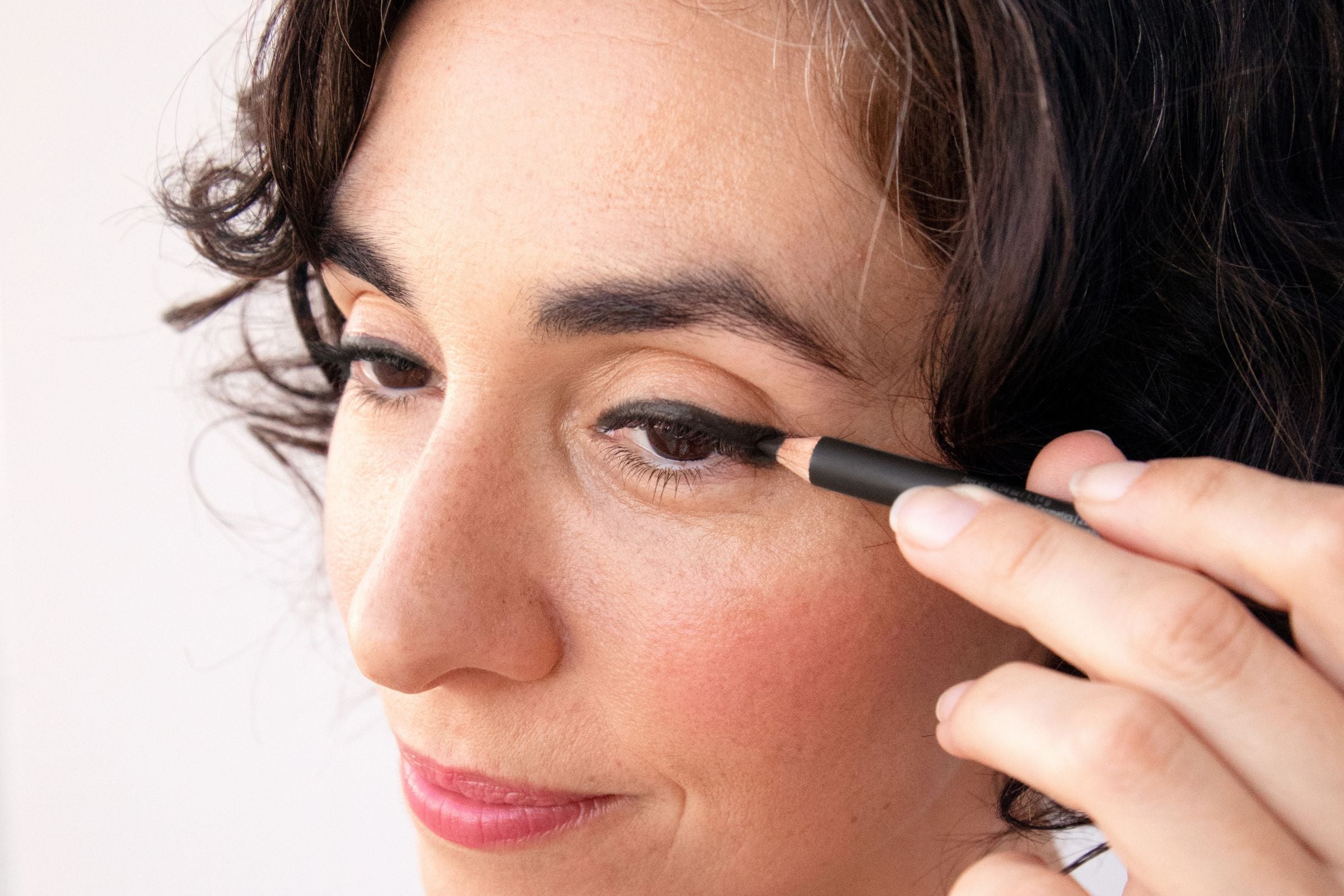 Unlike traditional eyeliners that often contain harmful chemicals and synthetic additives that can irritate and damage lashes and your eyes, natural alternatives like 100% PURE formulas, are made of plant-based ingredients, and are gentler and safer for sensitive eyes. For the most eye-dilic liners, we went a giant 'leaf' forward with natural, fruit-pigmented formulas right from the fruit and plant leaves to your eyes. Not only that, natural eyeliner is eco-friendly, with fewer chemicals and recyclable materials.
If our eyes are the windows to our souls, let's hope we have an effortless eye makeup look and flawless eyeliner application. And that's what you'll achieve with this liner! Our classic formula glides easily onto the lids with a creamy texture without being too soft. Ingredients like mango seed oil, jojoba, and chamomile help moisturize and nourish the delicate eye area while ensuring a smooth, flake-free application with every use.
As mentioned earlier, we noted you'd be batting your eyes at a huge product deal of 81% off. Enter our fan-favorite eyeliner and what they think!
Smudge-proof!

This is my favorite eyeliner. If you are going for that smudged pencil look, this is perfect for you. Both the black and brown shades have worked really well for me.

--Ruth C.
Creamy

Love this eye liner, application is smooth and color doesn't smudge. Highly recommend. I have sensitive skin and this does not irritate it at all.

--Sav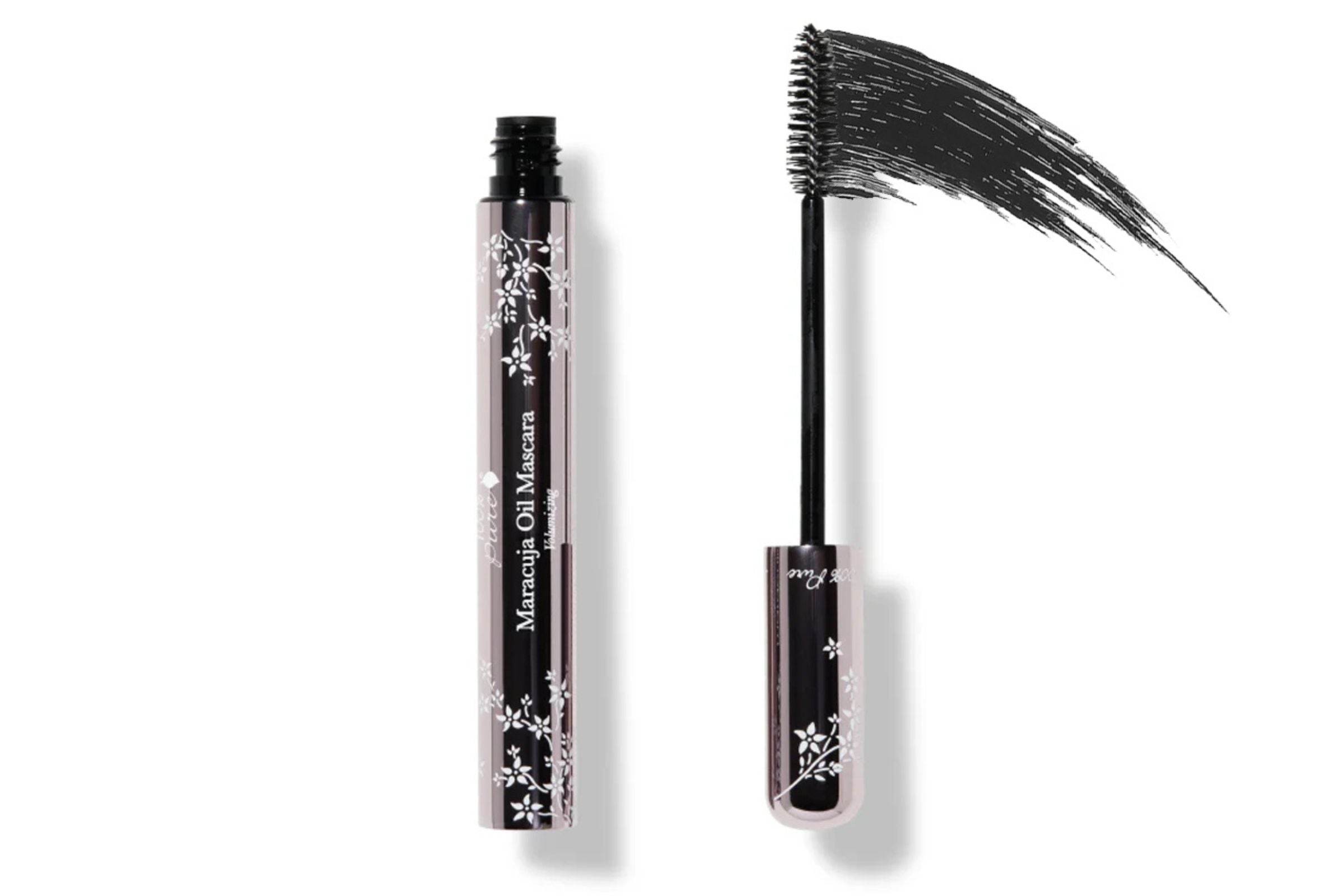 With every great mascara comes several must-haves and must-nots. When formulating our natural mascara, we wanted a formula that would lengthen, define, and add volume to your lashes safely. That means using natural pigments from black tea, coffee, and cocoa for a vivid color that's free of harsh artificial dyes. Of course, we also want mascara that won't clump, smudge, or flake, because longer lashes for just an hour just don't cut it.
This mascara boasts another legendary beauty ingredient for a mascara formula that just might change your life. We called on maracuja oil from passion fruit for a luscious mascara with dramatic volumizing results. Maracuja oil rocks a whole resume of beauty benefits. It's rich in linoleic acid to moisturize your lashes, as well as lycopene and vitamin C to boost collagen production for healthier lash growth.
At the same time, it's a lightweight oil that volumizes without clumping or leaving your lashes greasy. This formula is completely natural, vegan, and completely gluten-free - especially important since mascara gets so close to our sensitive eyes. Its non-smudging, water-resistant formula holds your curls all day and night long. The full brush with a skinny tip gives you dramatic volume and the ability to reach every lash.
Get your perfect set of natural flirty lashes at 64% off! Here are some other reasons you'll love this mascara:
Love this mascara!

This mascara is perfect. It isn't cakey at all and gives my lashes a voluminous fluffy effect. It also doesn't clump and perfectly coats every lash. Plus, I LOVE the clean ingredients they use. Would highly recommend and will buy again.

--Melissa O.
Best Mascara!

Best mascara ever; doesn't come off. We'll buy again!

--Angie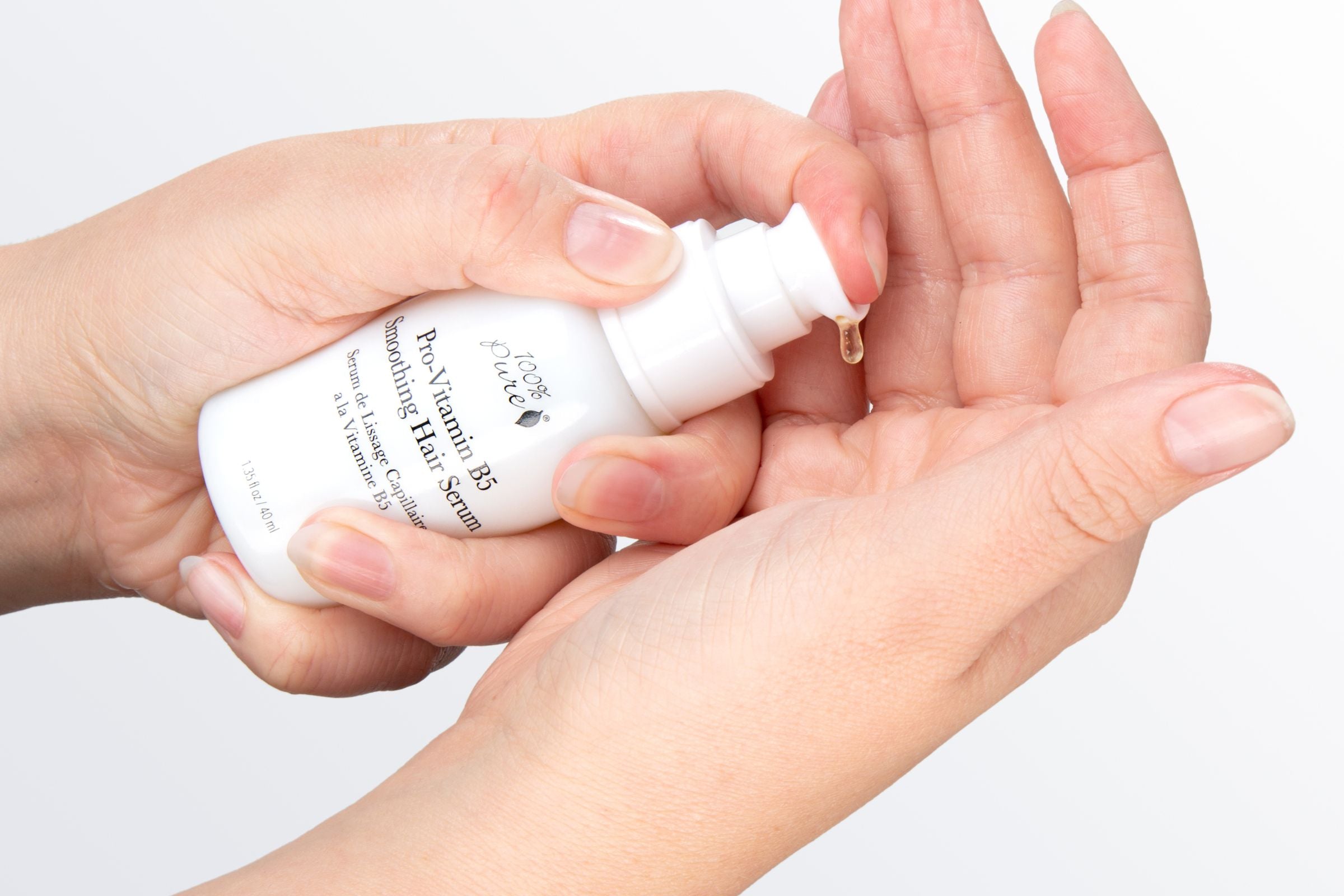 This hair serum doesn't have anything to hide in its ingredients list, because this formula is totally safe and non-toxic. We've found that a natural ingredient list goes a long way when it comes to personal care and hair health. This formula specializes in serving smooth and shiny hair, to help tame flyaways or repair stressed strands after a super-hot blow dry, while fortifying hair with strengthening wheat protein.
This smoothing hair serum features pro Vitamin B5 that adds shine and reduces split ends, while vitamin E seals in moisture – all without leaving hair feeling greasy or heavy. It has a bright lavender scent and delivers vitamins and nutrients to thirsty, brittle strands. The result is hair that grows stronger with each use. Key ingredients include:
Hydrolyzed Wheat Protein (strengthens, smooths the hair cuticle, controls frizz)
Sodium PCA (retains moisture, softens hair)
Lavender essential oil (calms and soothes scalp irritations)
Coconut (promotes scalp health, hydrates hair)
Pro-Vitamin B5 (moisturizes, strengthens, calms scalp irritation)
At 73% off, there's nothing this beauty must-have skips on when it comes to the smoothest, healthiest strands! But don't just take our word for it:
Great hair serum!

I have thin hair that can look very rough and frizzy. This serum smooths and adds shine without weighing down too much. The scent is mild which is great. Most hair products are overly scented. Love 100% Pure scents.

--Fab
I love this hair serum!

The ends of my hair used to be so dry and puffy so I decided to try this serum and I'm so glad I did. Now my hair is so much softer with no puffiness. I definitely recommend it!!

--Nicole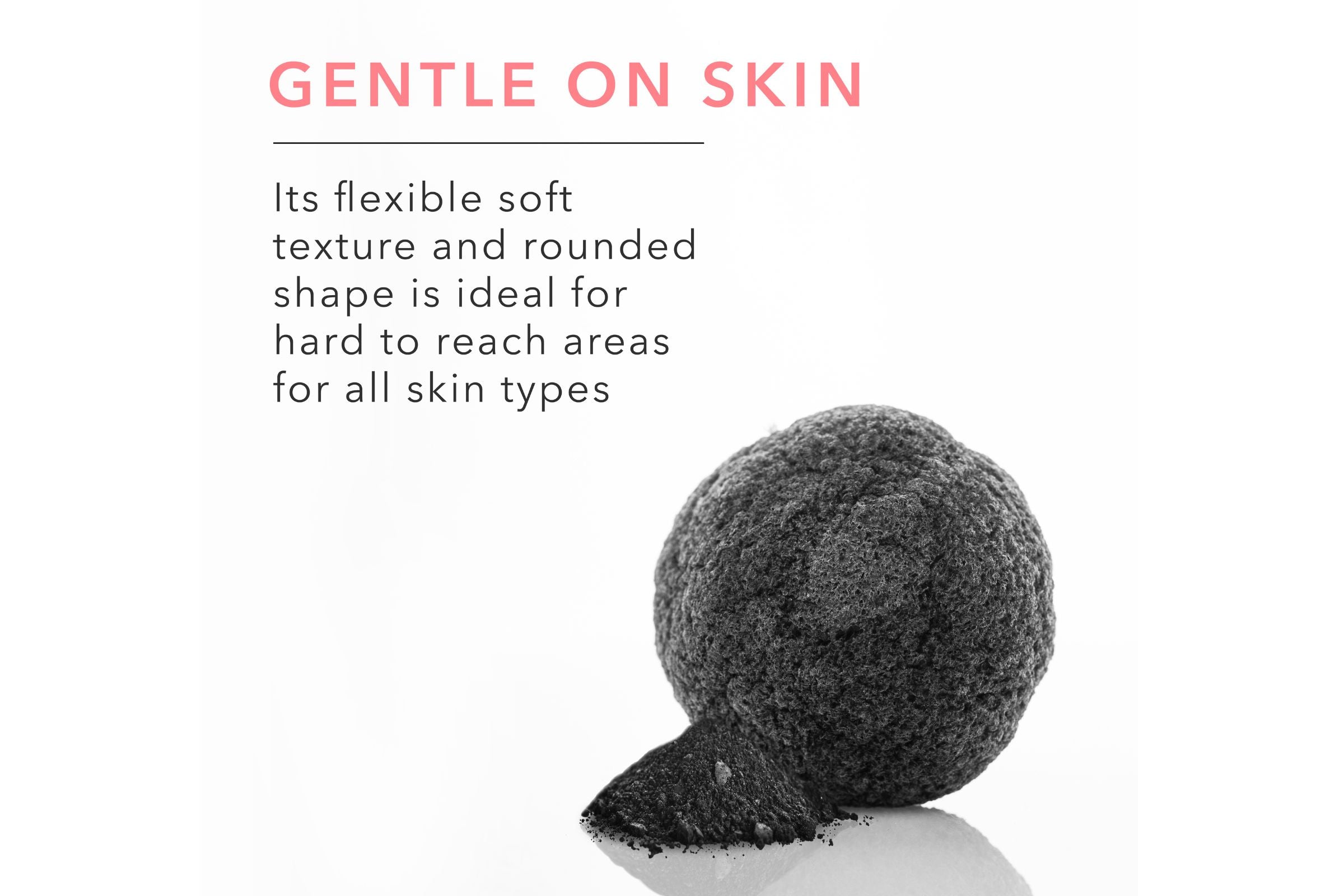 Ready to meet your new favorite facial sponge? Natural sponges can gently exfoliate without being damaging, harsh, or irritating. They introduce moisture without being heavy or greasy, and can easily cleanse any skin type, day or night. Intrigued?
Our entirely vegan, cruelty-free 100% PURE Konjac Sponge will help you take the sponge-plunge into all-natural skincare! It's got just two ingredients (so much for beauty being complicated). That other super powerful component is one of our favorites: bamboo charcoal! The brightening, clarifying, and balancing power of charcoal comes from trees. In the case of our Konjac Sponge, the charcoal we source is from bamboo. Bamboo charcoal is no new ingredient, with evidence of its use dating back to ancient Chinese times.
Bamboo charcoal contains several minerals and nutrients which have positive effects on the skin. First potassium, which is linked to maintaining nourished, moisturized, and hydrated skin. Yet in seeming opposition, bamboo charcoal also contains magnesium which helps moderate and balance oil found on the skin. With this in mind, it's no wonder our perfectly balanced Konjac Sponge is compatible with any skin type. This sponge can be reserved for the face only, used all over the body, on body acne, or simply as a gentle exfoliant.
Get yours for 33% off! It's a natural and inexpensive staple for your beauty routine.
New staple!

I had been eye the konjac sponge for a while, but always felt it was unnecessary. I finally took the plunge and I am glad I did! I love this addition to my skin care routine. I swear it's made a difference in my skin and feels nice too. I will be buying again and again.

--Lauren W.
My Go-To

This is my every morning/every night cleansing sponge. I love it with the Creamy Argon Cleanser and the Calendula Milk Cleanser. Very gentle exfoliating action suitable for everyday use.

--Lindsay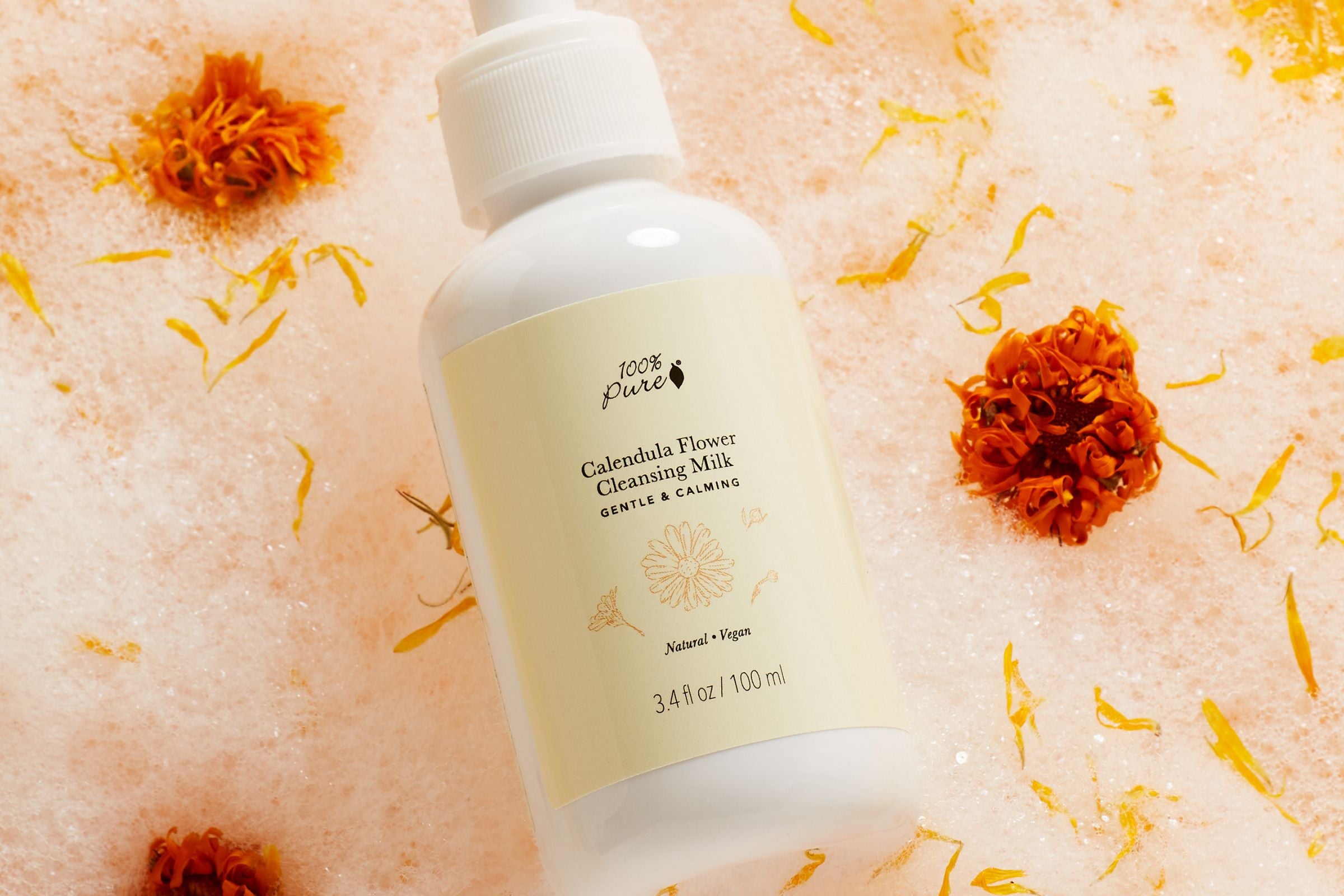 The beauty world is abuzz with the wonders of cleansing milk, and for good reason. Every seasoned beauty enthusiast and top beauty guru understands the importance of a gentle yet effective cleanser in their skincare arsenal. It's no longer just about removing makeup; it's about nourishing the skin while doing so. Enter cleansing milk - a game-changer in the beauty regimen that promises not just cleansing but hydration, nourishment, and rejuvenation.
Our cleansing milk is a tranquil blend of the calmness of calendula with the deep nourishment of sea buckthorn oil. This silky-smooth concoction doesn't just remove impurities but also promises to heal and rejuvenate. Calendula flower, the star of the show, is known for diminishing inflammation and encouraging collagen production. Environmental pollutants don't stand a chance against its powerful yet gentle cleansing action. Perfect for those with dry and sensitive skin, this cleansing milk is a testament to how nature can nurture.
Let the power of nature from this cleansing gem nurture your skin at 50% off! Here's what others think:
One of my faves!

Smells great, works even better!

--Karen
Love this product so much!

It is perfect for my dry and sensitive skin. It is super moisturizing, gentle, and long lasting. I love massaging it on my face without water first, then rinsing and patting dry. Doesn't feel like it strips my skin. Will continue to purchase!

--Alex
So, there you have it! We hope you'll leap for the best beauty deals for the best bang for your buck. If you're looking for a November glow up and more, we know these beauty must haves will elevate your daily routine from the wild jungle to the tame and peaceful beauty paradise!
We carefully hand-select products based on strict purity standards, and only recommend products we feel meet this criteria. 100% PURE™ may earn a small commission for products purchased through affiliate links.
The information in this article is for educational use, and not intended to substitute professional medical advice, diagnosis, or treatment and should not be used as such.
Sign up to our email newsletter for more blog updates and exclusive discounts.
< Older Post | Newer Post >