Peptide-Infused Skincare Products to Add to Your Routine
Unleashing the Power of Peptides for Radiant and Youthful Skin!
Posted on February 4, 2023
Written by: 100% PURE ®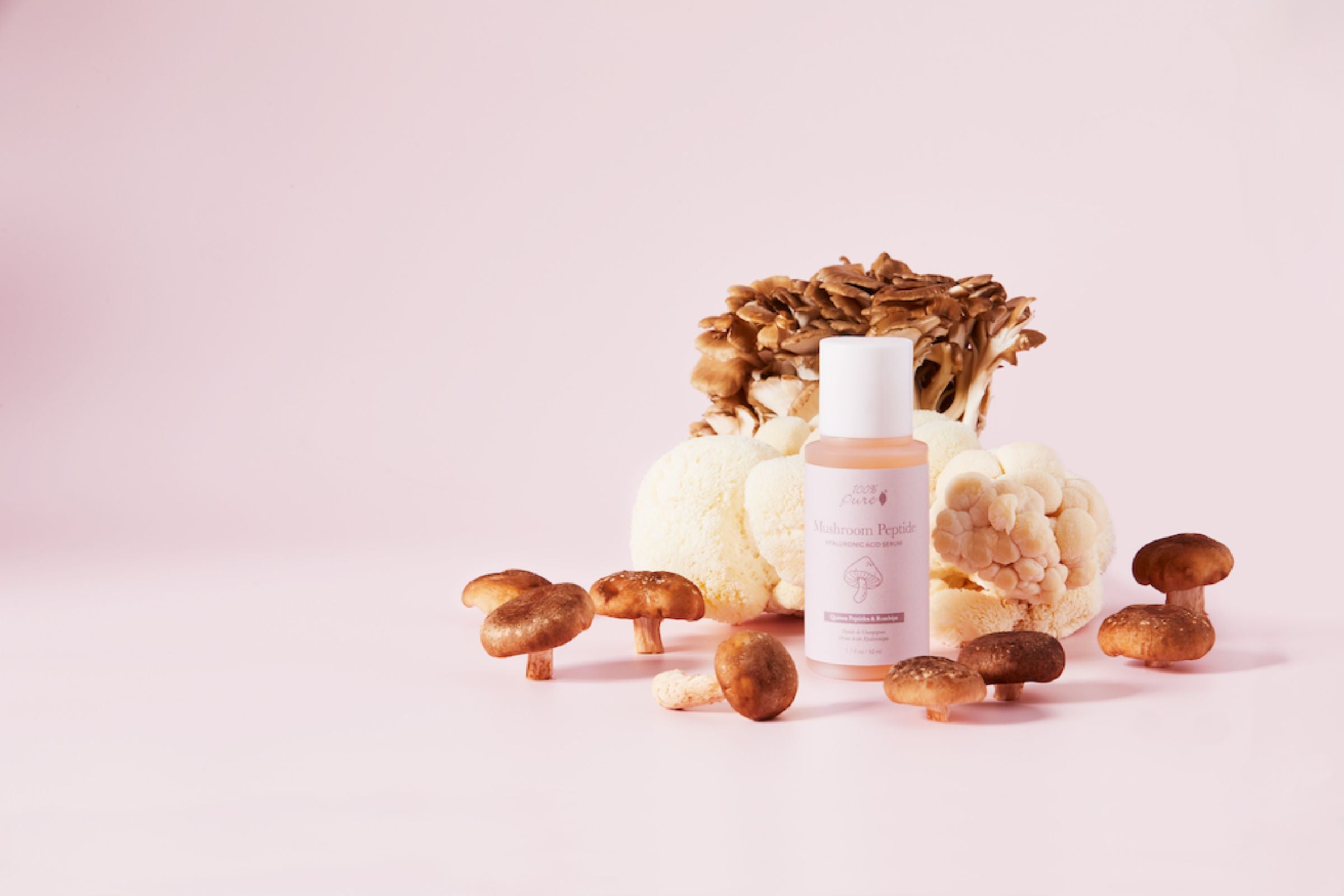 What are Peptides?
Gone are the days when people weren't aware of the content of the products that they used on their skin. Now times have changed and the research available on skincare ingredients plays a big role in its consumption. No one wants to try anything whose origin is unknown. The idea of natural and clean beauty has taken over the world.
Peptides are a hot topic in the skincare industry and for good reason. They are the building blocks of proteins and play a crucial role in keeping our skin smooth and healthy. However, as we age, the natural process of peptide formation decreases, leading to various skin problems. To combat these issues, many skincare brands are incorporating peptides into their products. In this article, we will discuss the benefits of using peptides in skincare, the different types of peptides available, and the best peptide-infused skincare products to try.
Benefits of Using Peptides
Peptides are the chains of amino acids that make up proteins in our bodies. They play a vital role in supporting our muscles, bones, skin, hair, etc. Peptides play a key role in making your skin appear smooth and healthy. The natural process that is blocking of peptides gets less efficient as you grow older. When it comes to skincare, peptides have numerous benefits:
It strengthens your skin barrier
It removes wrinkles and makes elastin fibers in your skin
It can heal inflammation, acne, and other skin problems
It protects the skin from air pollutants and harsh UV rays
It increases collagen production and makes your skin appear healthy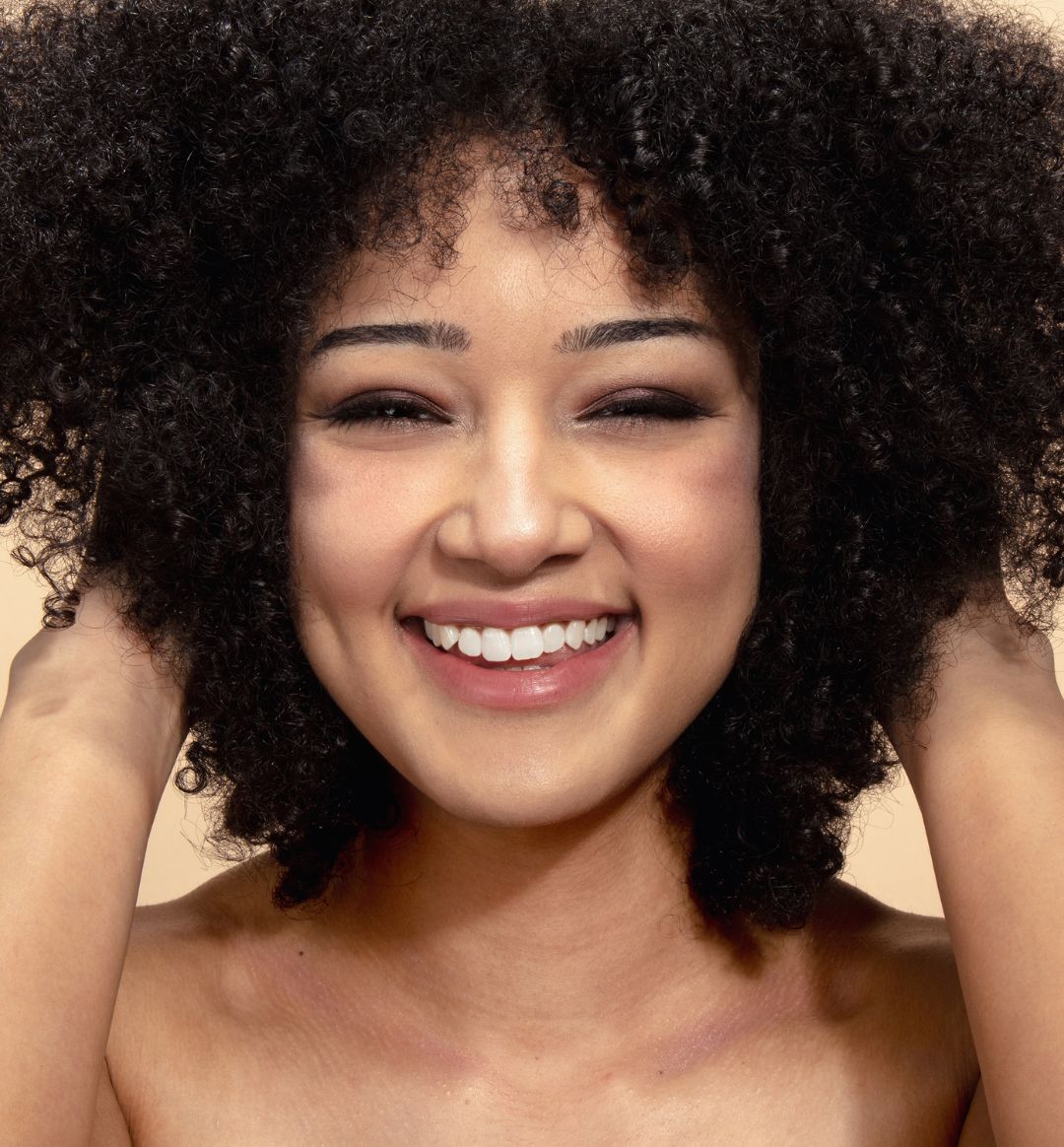 Different Types of Peptides
Our body creates multiple types of peptides. When all these peptides are working well our skin looks the best. To solve your skin issue, you need to learn exactly which peptide you need to add to your skincare regime.
A. Collagen-boosting peptides

The collagen-boosting peptides are a must-have to get rid of any kind of skin issue. When the natural process of collagen slows down, the skin starts looking dry and dull. After that, it just faces one problem after another like fine lines, hyperpigmentation, etc The collagen-boosting peptides would work as a trigger and won't let the natural cell turnover get slow.
B. Anti-aging peptides

As you age, the speed of formation of new skin cells and exfoliation of dead cells decreases drastically. Also, the natural proteins that keep your skin firmly tight break down with time. One main job of anti-aging peptides is to keep the block of proteins together, this results in tighter-looking skin.
C. Brightening peptides

Brightening peptides nourish the skin. It renews dehydrated and dull skin by exfoliating old cells. A major reason behind dull skin is the increased quantity of dead cells. These peptides deeply penetrate the skin and quicken the process of dead cell exfoliation.
Newsletter
Subscribe
for more blog updates and exclusive discounts
D. Acne-fighting peptides

When the bacteria, oil, sebum, and dirt get settled into the pores, the skin experiences acne breakouts. Acne-fighting peptides work in cleaning the skin and shrinking the pores. The open enlarged pores get dust settled in them easily. This is why the condition of the skin looks immensely better when the pores are closed.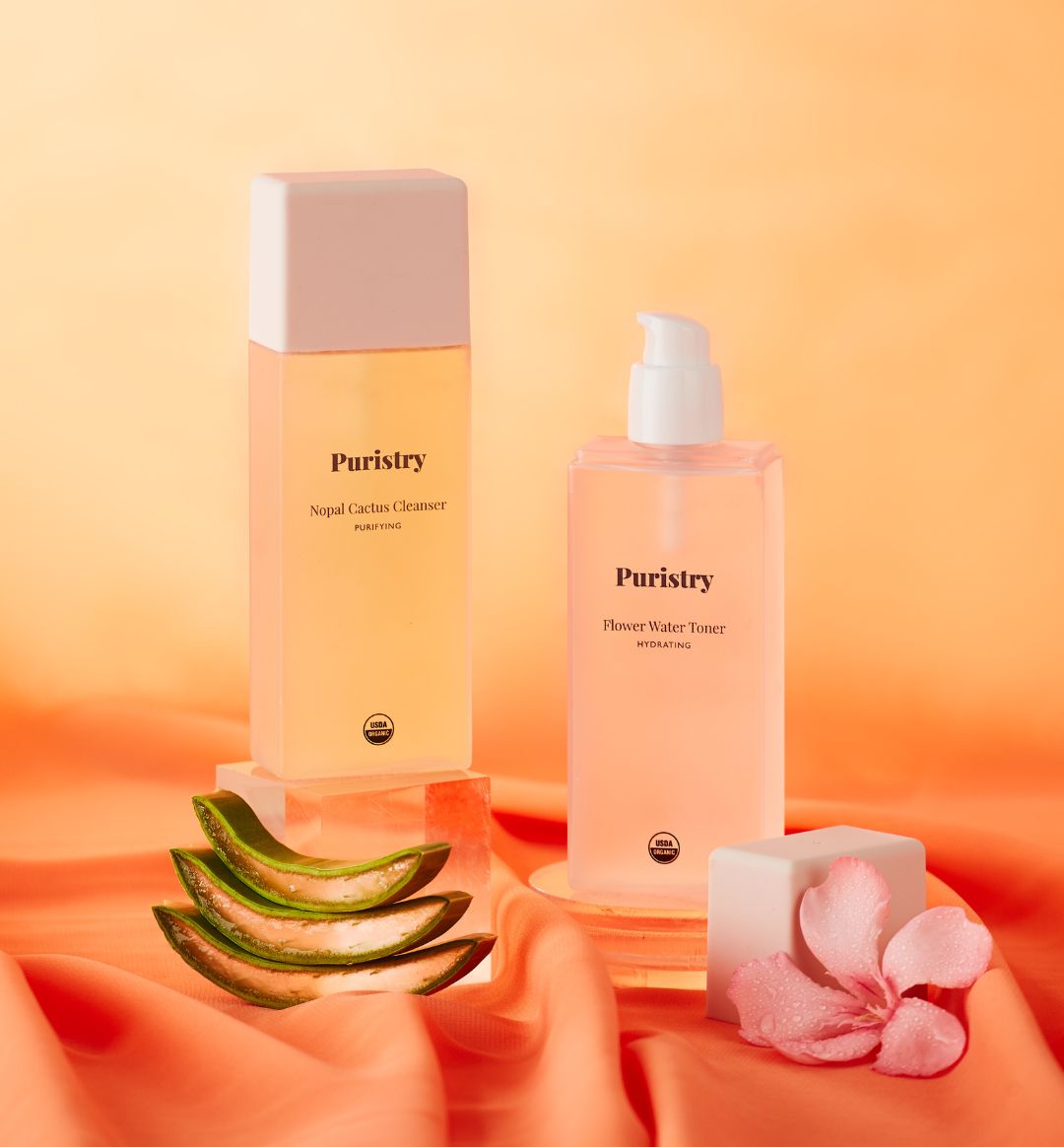 Peptide-Infused Skincare Products to Try
100% PURE has carefully made products that have retrieved peptides from all the natural resources. When these peptides are combined with other clean and effective ingredients, the result is our amazing products. Let's take a look at the peptide-infused skincare products that you must use to get the silky smooth skin of your dreams.
100% PURE Mushroom Peptide Serum

The Mushroom Peptide Serum is made from 11 different kinds of mushrooms i.e Tremella Mushroom, Reishi Mushroom, Shiitake Mushroom, Chaga Mushroom, Cordyceps Mushroom, Lion's Mane Mushroom, Maitake Mushroom, Turkey Tail Mushroom, Enoki Mushroom, Meshima Mushroom, and Blazei Mushroom. All these mushrooms along with quinoa peptides are enough to protect and nourish your skin.
100% Pure Retinol PM Eye Cream

The Retinol Eye Cream is a must-have for anyone who experiences fine lines and crow's feet around their eyes. Even if you don't have them, it's best to use this eye cream to keep it that way. The retinol here works well for diminishing wrinkles. The peptides and vitamin C keep the skin from sagging and let collagen production work steadily.
Puristry Flower Water Toner

The thought of a product made from beautiful flowers is so delightful. Well, 100% Pure has turned that thought into a reality with our Puristry Flower Water Toner. The best thing about this toner is that it has not diluted the pure flower waters. To maximize its potential, other ingredients like quinoa peptides, witch hazel, and hyaluronic acid have been added. Use this and you will forget all the plights that dry skin brings.
Puristry Seaberry Moisturizer

What's better than one peptide? Well, multiple peptides. The Seaberry Moisturizer from 100% PURE works well as a moisturizer and a complexion booster. Its lightweight formula makes it easy for you to apply it anytime. Other than various peptides, it has a seaberry that is enriched with omegas. Using this moisturizer will bring out your natural radiant complexion.
How to Incorporate Peptides into Your Routine
In skincare products, three particular types of peptides are used:
Copper Peptides: This peptide increases the blood flow and stimulates the flow of oxygen
Signal Peptides: This peptide sends signals to other cells to increase the natural production of collagen.
Enzyme Inhibitor Peptide: This peptide works best for reducing fine lines and wrinkles. It represses the aggressors that are responsible for aging your skin fast.
Using peptides-infused products is fairly easy. Today, peptides are easily available in the form of moisturizers and serums. You just have to buy these products and use them how you would apply any other serum or moisturizer. Here's a quick guide to using peptides:
Clean your face with a cleanser and a gentle exfoliator
Now apply peptide-infused toner to prepare your skin
Take a few drops of peptide-infused serum and massage it gently on your skin
Seal all the moisture with a peptide-infused moisturizer.
If you have extremely sensitive or damaged skin, it is highly advised to do a patch test first.
Conclusion
Peptides are a powerful ingredient in the skincare industry, offering numerous benefits for the skin. Whether you're looking to combat wrinkles, heal acne, or just improve the overall health of your skin, incorporating peptides into your skincare routine is a great place to start. We hope that this article has helped you understand the benefits of peptides and given you some ideas on the best peptide-infused skincare products to try.
We carefully hand-select products based on strict purity standards, and only recommend products we feel meet this criteria. 100% PURE™ may earn a small commission for products purchased through affiliate links.
The information in this article is for educational use, and not intended to substitute professional medical advice, diagnosis, or treatment and should not be used as such.
Sign up to our email newsletter for more blog updates and exclusive discounts.
< Older Post | Newer Post >