Non-Toxic Nail Polish: Why It's Time to Make the Switch
Turn the Spotlight on Your Nails While Prioritizing Your Wellness
Posted on August 12, 2023
Written by: 100% PURE®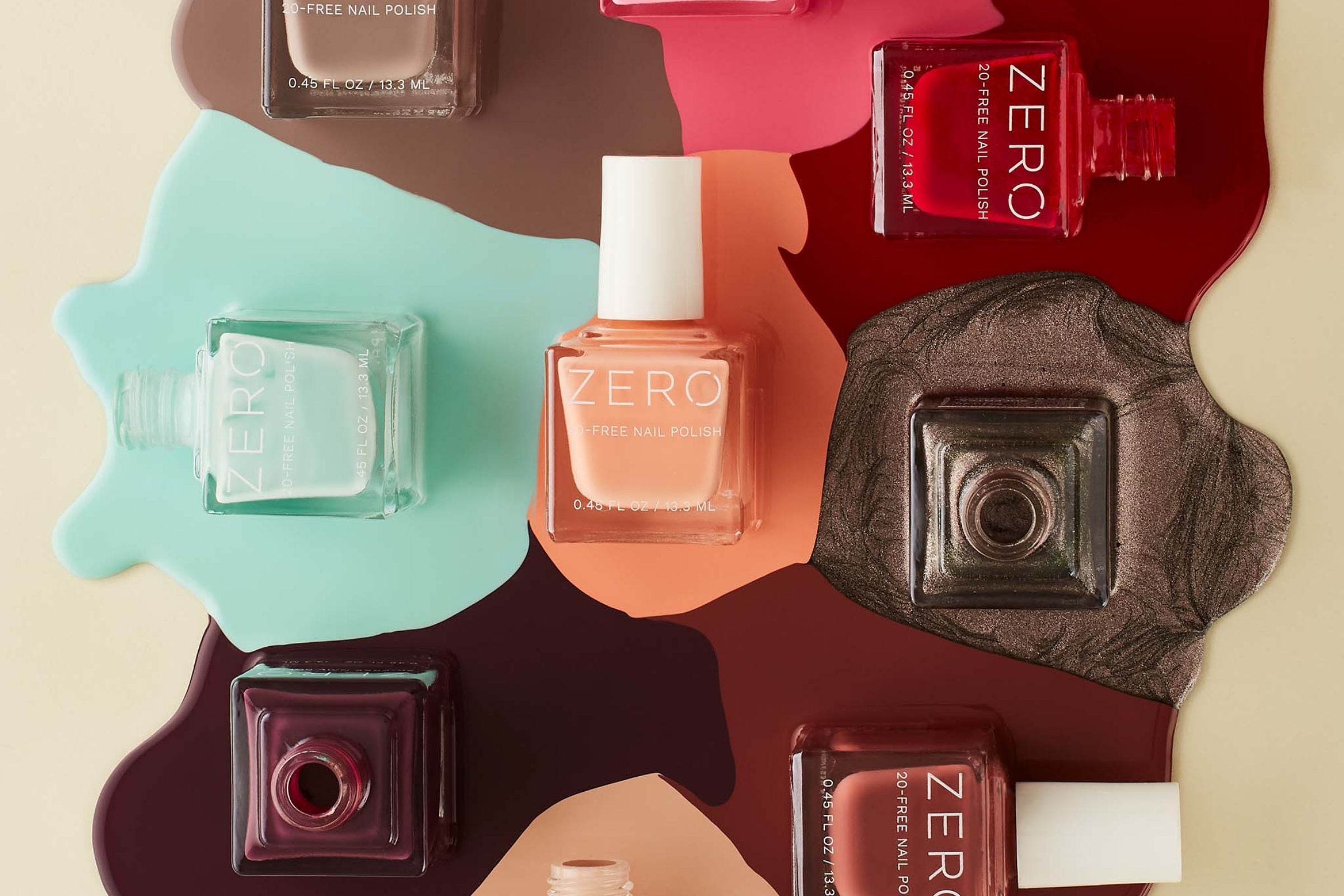 The beauty industry has undergone a remarkable transformation in recent years, with consumers becoming increasingly conscious of the products they use and the impact they have on their health. One area that's gaining significant attention is nail care–specifically the shift from traditional nail polishes laden with harmful chemicals to non-toxic alternatives.
In this article, we delve into the reasons why making the switch to non-toxic nail polish is not just a trend, but a crucial step towards safeguarding your health and well-being.
The Hidden Truth of Regular Nail Polishes
Before we can fully understand the significance of non-toxic nail polishes, it's important to grasp the startling reality of the ingredients commonly found in conventional nail polish formulations. Toluene, formaldehyde, dibutyl phthalate, and other harmful chemicals are frequently present, even though they can have adverse effects on both our nails and overall health.
Toluene
Toluene, a solvent commonly found in many nail polishes, lends itself to that distinct scent we often associate with fresh paint. But beneath that aroma lies a potential threat to respiratory health. Regular exposure to toluene fumes can result in respiratory issues, irritating the eyes, nose, and throat. Even more concerning is the possibility of inhaling higher concentrations, which can lead to dizziness, nausea, and in severe cases, even cause damage to the nervous system.
Formaldehyde
Known for its use in embalming processes, formaldehyde has also found its way into many nail polishes. Acting as a preservative, formaldehyde can extend the shelf life of nail polishes. However, it may not have the same preservative properties for human health. The contact dermatitis that often follows the application of formaldehyde-laden nail polish serves as a stark reminder that beauty shouldn't be at the expense of your comfort. Skin irritation, redness, and even blistering are potential reactions that underscore the consequences of exposing delicate skin to this harsh chemical.
Dibutyl Phthalate
Dibutyl phthalate, commonly referred to as DBP, plays a key role in enhancing the flexibility of nail polishes, ensuring that they glide on smoothly and adhere to nail beds. However, the implications of this seemingly innocuous addition are vast and potentially harmful. This chemical has been suspected to interfere with hormonal balance, potentially leading to disruption of the endocrine system. While the evidence is still under research, the possibility of hormonal imbalances is a sobering reminder of the intricate ways in which beauty products can impact our overall health.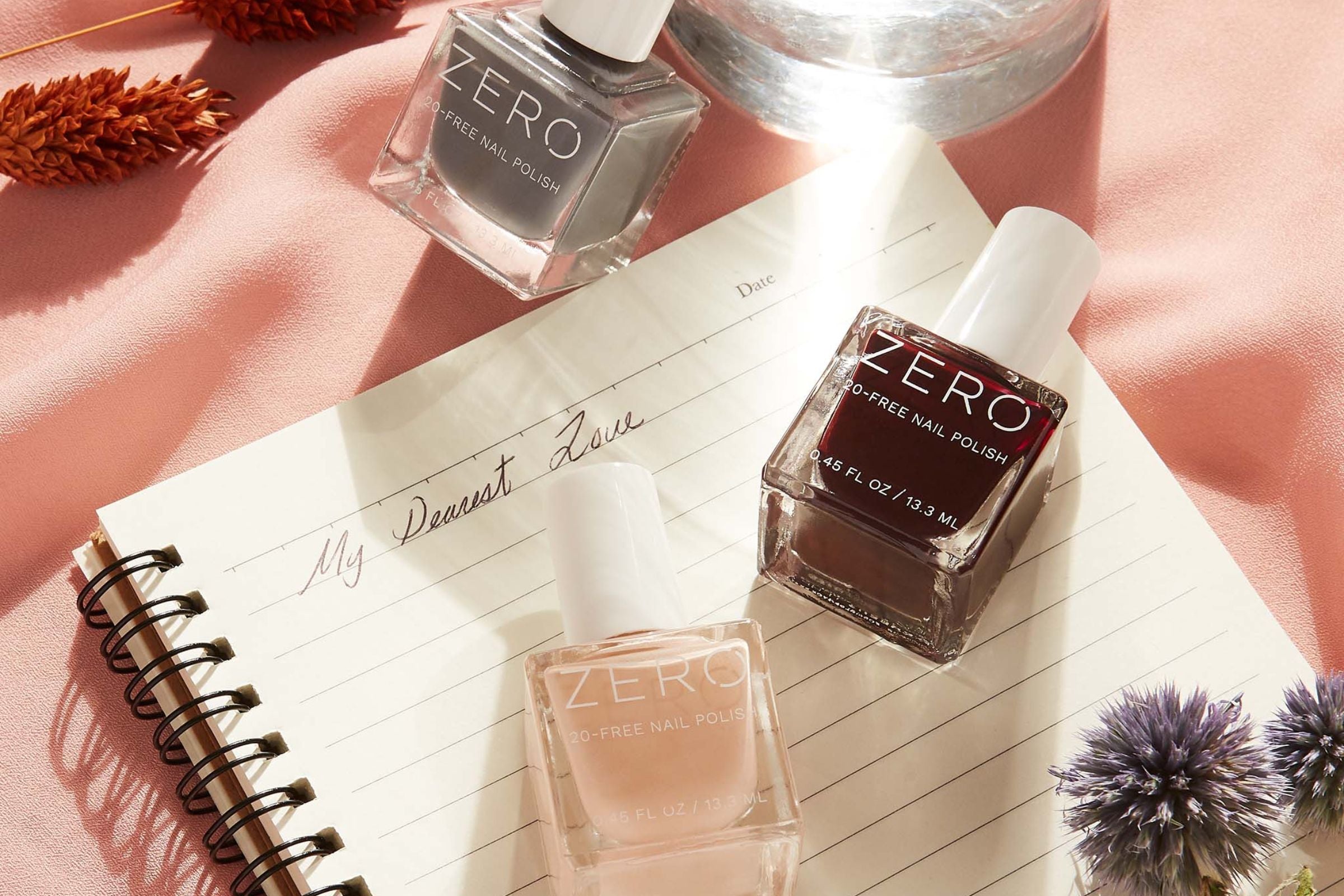 The Beauty of Non-Toxic Nail Polishes
Non-toxic nail polishes, on the other hand, provide a safer and more responsible alternative. Formulated without the harmful chemicals that their traditional counterparts contain, they are designed to minimize the risk of adverse health effects. Beyond the health benefits, non-toxic nail polishes also offer a kinder approach to nail care. They're less likely to cause brittleness, dryness, and yellowing of the nails, preserving their natural strength and appearance.
20-Free: What Does It Mean?
The term "20-Free" has gained traction in the realm of non-toxic nail polishes. It refers to the absence of 20 different harmful chemicals that are commonly found in conventional nail polish formulas.
When we say "20-Free," we mean that our nail polishes are free from the following potentially harmful chemicals:
Formaldehyde
Toluene
Camphor
Formaldehyde Resin
Xylene
Parabens
Fragrance
Phthalates
Dibutyl Phthalate (DBP)
Ethyl Tosylamide
Triphenyl Phosphate (TPHP)
Animal Ingredients
Methylisothiazolinone (MIT)
Hydroquinone Monomethyl Ether (MEHQ)
Gluten
Palm Oil
Sulfates
Bisphenol-A
Acetone
Nonylphenol Ethoxylate
This omission ensures that your beauty routine is free from toxic compounds that can negatively impact your health. At 100% PURE, we embody this ethos by harnessing the power of plant-based ingredients to create nail polishes that are not only vibrant in color but also safe for use.
Newsletter
Subscribe
for more blog updates and exclusive discounts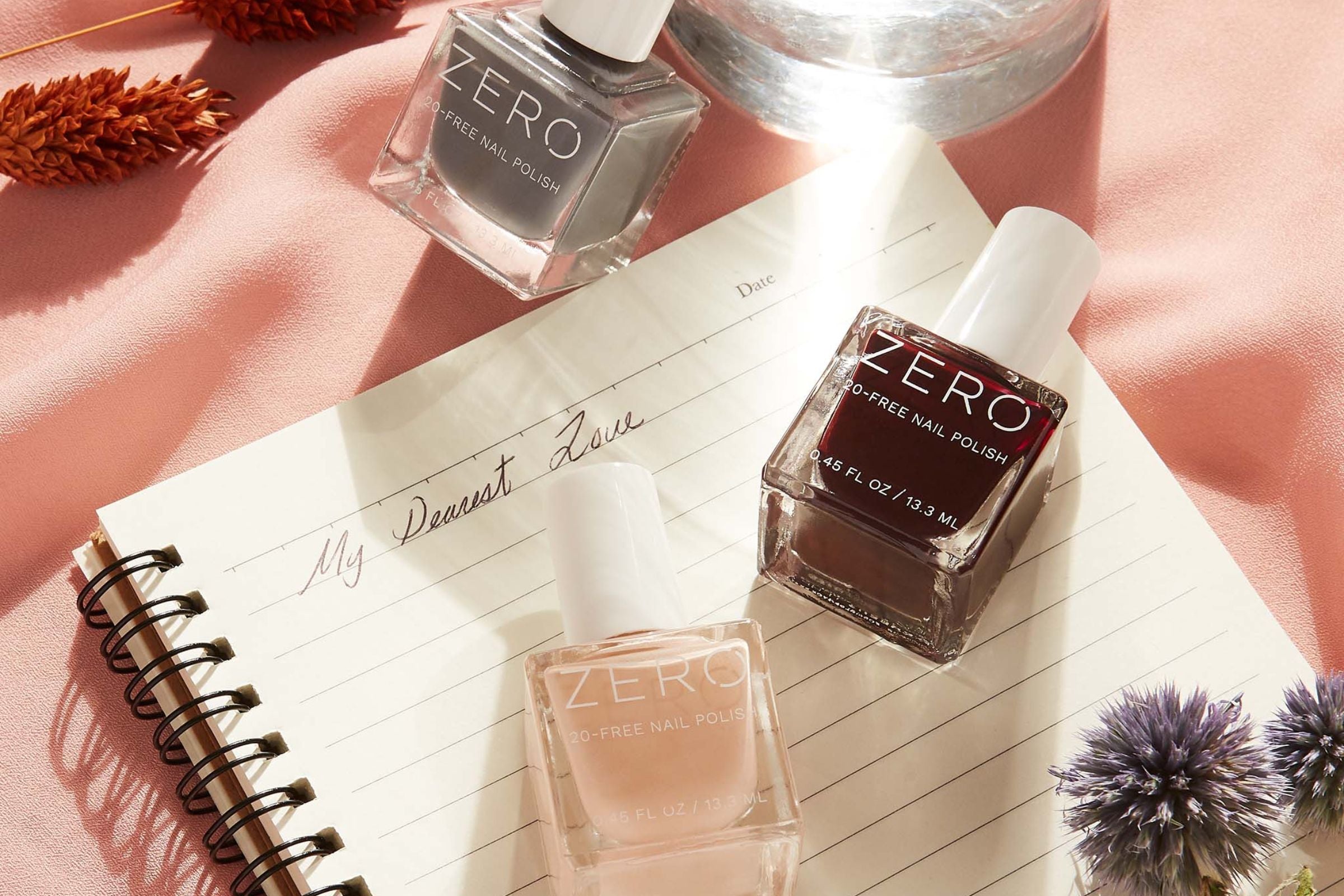 Transitioning to Non-Toxic Nail Polishes: Tips and Tricks
Embarking on the journey towards non-toxic nail care can be an exciting endeavor. To make the transition smoother, consider a few key tips:
First, familiarize yourself with common toxic ingredients to avoid, such as DBP, toluene, formaldehyde, and formaldehyde resin.
Instead, look for brands that market themselves as "5-Free," "10-Free" or, as described above, "20-Free." It's also important to be patient when adjusting to the formula of non-toxic nail polishes, as some may have a slightly different consistency or drying time compared to traditional formulas. It's also a good idea to pair your non-toxic nail polish with a similar base and top coat, ensuring that your entire manicure process remains free of harmful chemicals.
Lastly, as you declutter your old polishes, consider donating them to local beauty schools or recycling programs that handle hazardous waste, so that they don't end up in landfills. Embrace the change knowing that you're making a positive impact on both your health and the environment.
Now that you're equipped with the knowledge to help you transition into non-toxic nail polishes, here are some tips for ensuring a vibrant, long-wearing manicure:
Start by selecting a reliable base coat, such as our Horsetail Base Coat Polish, which serves as a protective barrier between your nails and the polish.
Once your nails are prepared and protected, it's time to pick a color. If you're looking to embrace a classic nude nail shade, our Camel-By-The-Sea Nail Polish is a perfect fit. Those seeking a bold statement can opt for the fiery red of Crims-On with the Show Nail Polish, while the unconventional charm of Silver Screen Nail Polish offers an out-of-the-box option.
Finally, you'll want to preserve your non-toxic nail polish with a durable, organic top coat. For a glassy finish that maintains the integrity of your non-toxic nail polish, the Glass Top Coat Polish is an excellent choice.
FAQs about Non-Toxic Nail Polishes
Q: Do non-toxic nail polishes last as long as regular polishes?
A: Non-toxic nail polishes have come a long way in terms of longevity. With proper application and care, they can offer a lasting and vibrant finish comparable to regular nail polishes.
Q: Are non-toxic nail polishes safe for children and pregnant women?
A: Yes, the absence of harmful chemicals makes non-toxic nail polishes a safer choice for individuals of all ages, including children and pregnant women.
Q: Does the removal process for non-toxic nail polishes differ from regular polishes?
A: The removal process is similar; however, it might take a little longer due to the absence of harsh chemicals. Opt for non-acetone polish removers to maintain the health of your nails.
Q: Are non-toxic nail polishes more expensive than regular ones?
A: While non-toxic nail polishes might have a slightly higher price point, the investment is worth the assurance of using products that prioritize your health and well-being.
Conclusion
In a world where wellness takes center stage, your beauty routine should never come at the cost of your health. The switch from toxin-laden nail polishes to non-toxic alternatives is a step towards holistic well-being. The hidden dangers of conventional nail polishes underscore the importance of choosing safer options, like the 20-Free nail polishes from 100% PURE, that not only bring out the best in your nails but also nurture their health. It's time to take control of your beauty regimen and make choices that reflect your commitment to a happier and healthier you.
We carefully hand-select products based on strict purity standards, and only recommend products we feel meet this criteria. 100% PURE™ may earn a small commission for products purchased through affiliate links.
The information in this article is for educational use, and not intended to substitute professional medical advice, diagnosis, or treatment and should not be used as such.
Sign up to our email newsletter for more blog updates and exclusive discounts.
< Older Post | Newer Post >