New Years Beauty Checklist
Makeup essentials for a new year - and a new mindset around what beauty means to you!
Posted on December 31, 2018
Written by: 100% PURE®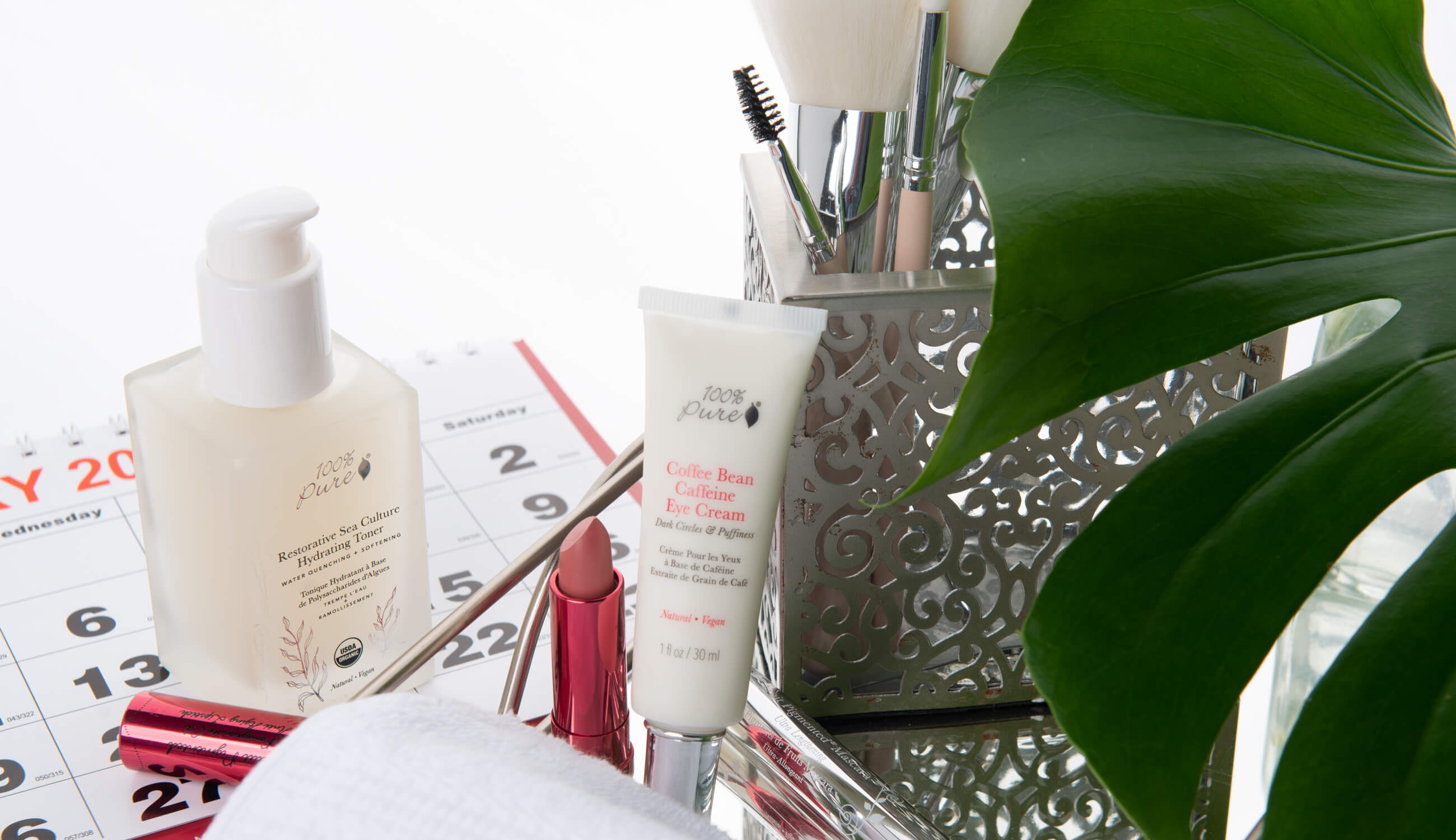 Packing up and heading straight for 2019? Hold up, future you. Did you include a makeup refresh on your resolutions list? We've got a list of resolutions so good, we had to share it with all of you! Whether you think of them as general guide points for the year, or serious intentions to get you to *goal* status, resolutions are a great way to mentally map out where you want to be in 2019. Looking at 2019 as a clean slate, here's our list of makeup essentials and best practices for the year when it comes to being a cosmetic queen.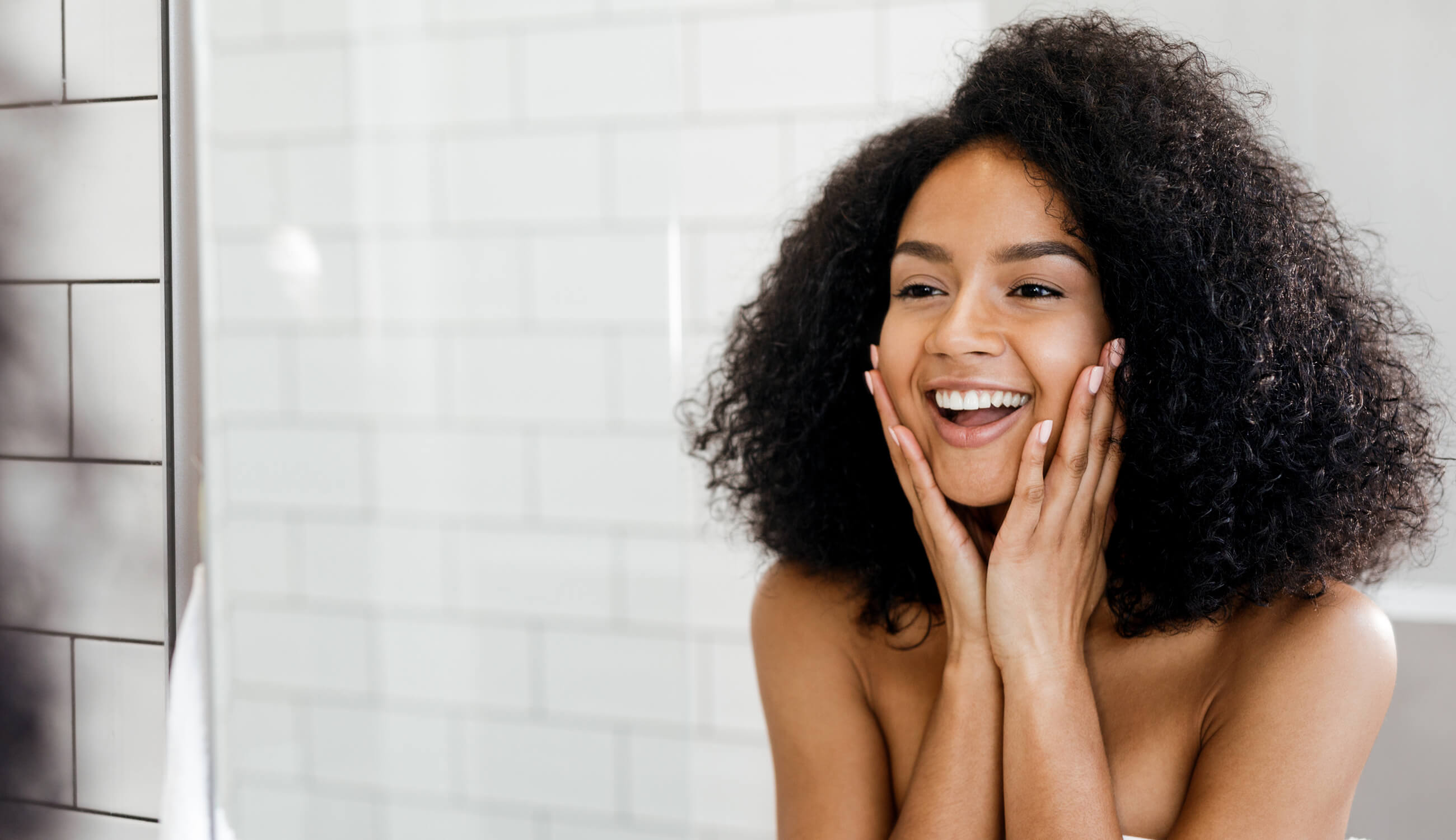 Go Makeup-Free More
What does a makeup-free day feel like to you? For us, it usually involves being super comfy, relaxed, and focused on skin care, for glowing skin that starts within. We'll be real – we haven't made going makeup free a priority. Why? Because even though applying makeup is more work, we're used to these perfect results that makeup achieves. This year, instead of focusing on perfection, we're aiming simply for progress. By going makeup-free more often, you'll be able to give your skin much needed downtime, and you may even be encouraged to up your skincare game to make for better makeup-free days ahead.
You may be shocked to learn that some people are downright terrified of their own makeup-free face. Most of these fears can be traced back to unrealistic societal beauty standards and social media filters, and the only thing you can do to counteract their power is to take ownership of (and pride in) your own skin. You can start small by going makeup free when you plan on staying at home, or simply show up to the office one day au-natural. You might be surprised by the support you encounter in others, and who knows - maybe your makeup-free day will inspire others to follow suit!
Speak to Your Skin Seasonally
Here's one thing we sometimes forget to do: change our skin care products (and entire skin care approach) as the weather changes each season. This step is crucial in detecting major changes in skin behavior that tend to start small, and it also allows us to better support balanced, well-behaved skin. Starting in 2019, remind yourself at the start of every season to evaluate what kinds of cosmetic products best suit your skin, for the expected weather and lifestyle changes on the horizon.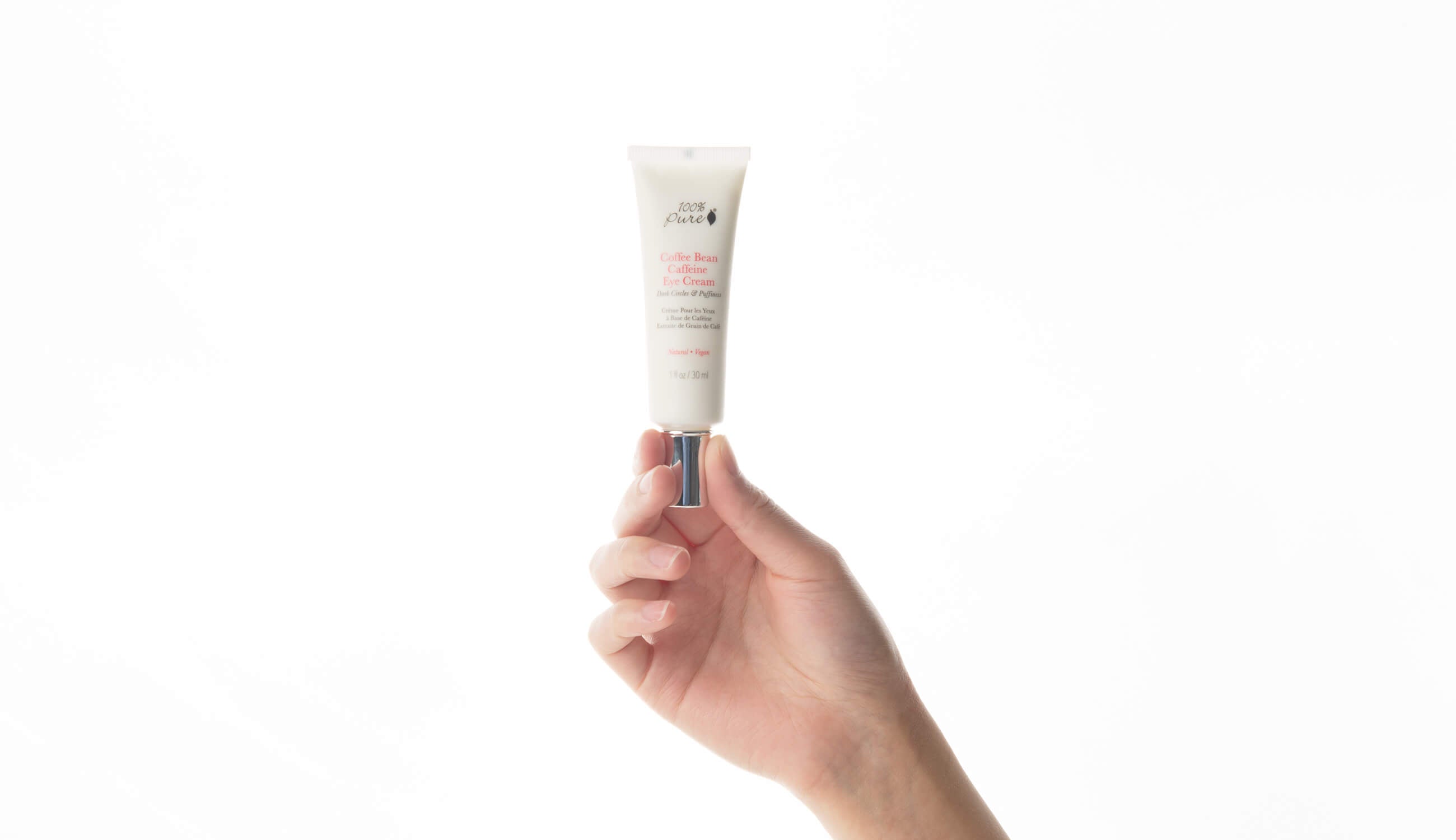 Start Small
One thing that tends to overwhelm us when trying to stick to our resolutions is making huge goals, that mean we end up biting off more than we can chew. We decided to do away with the very ambitious goal of using every type of product at some point in the day. Instead, our goal is to start small and work up to an amped-up, comprehensive skin care routine. Adding a single product into our regimen is not only easier to maintain and make into a habit, but also means we give our skin adequate time to test and get used to new products - without triggering unnecessary reactions or breakouts.
Get Color-Matched for Foundation
We're pretty certain this wasn't on your list of New Year's resolutions, but it's probably one of the most important tips we can give you. It's an absolute makeup essential! Most of us spend a fair amount of time outdoors, which means our skin tone can change more frequently - though we usually keep the same foundation shade. We're not allowing any foundation faux pas into 2019 - so it's crucial that we all get professionally matched at least once a year, if not every season.
PRO TIP: When getting color matched, it is more important to make sure the undertone of your skin matches that of the foundation. If the makeup shade is slightly lighter or darker than your skin, that can be changed with bronzer or concealer, but an undertone can never change. An undertone is most crucial to how well matched your foundation looks so test any matched foundations in different lighting and on the inside of your wrist so it's easier to ensure the tones are cohesive. Still need help? Email [email protected] for custom color matching advice!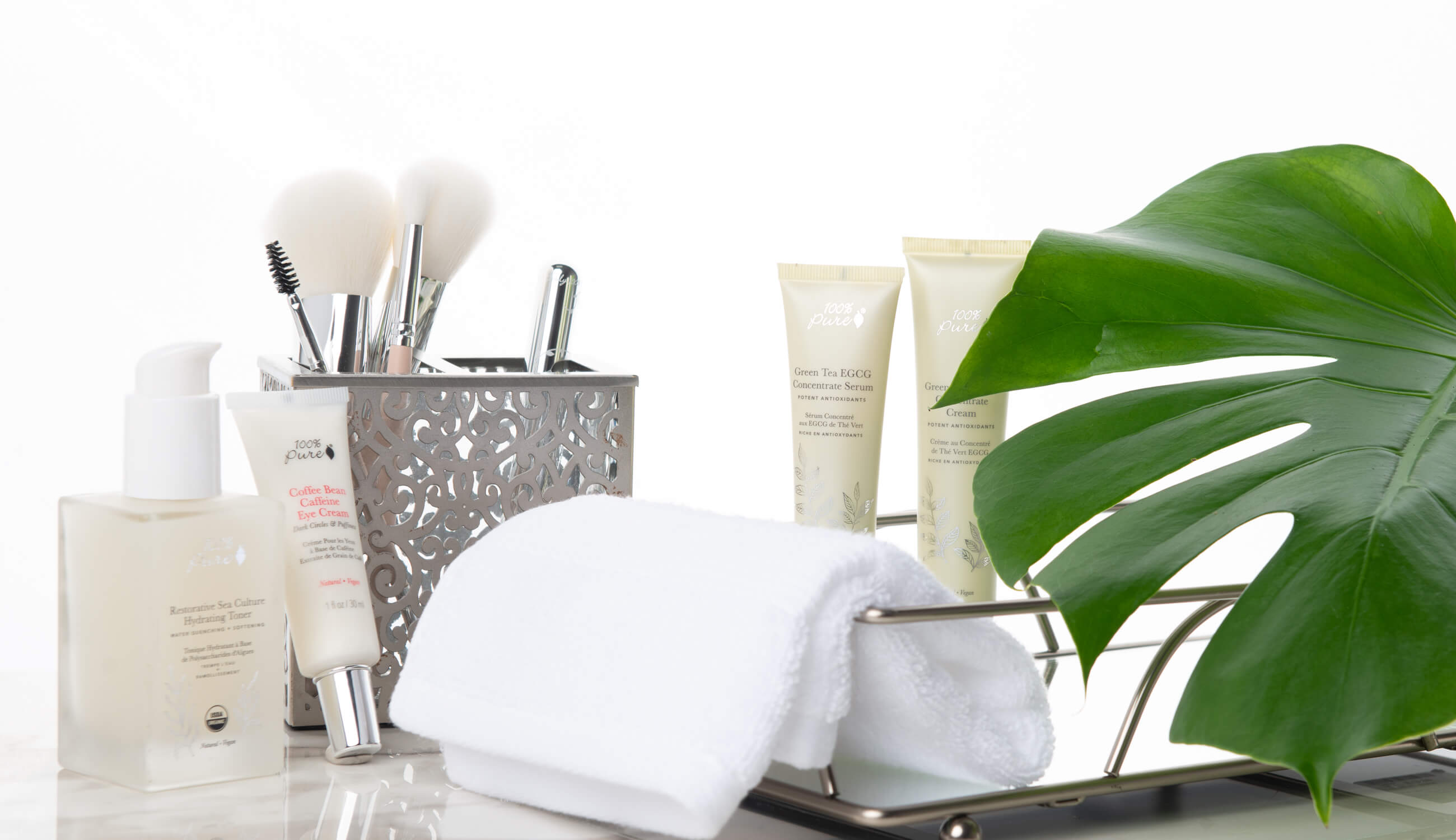 Create a Purse Kit for Glam Emergencies
Glam on the go? Not currently, since our usual purse stash of beauty items is basically just a huge pile of lipsticks we've worn and discarded throughout the week. Create a mini beauty arsenal that stays with you in your handbag or purse! Include anything that counteracts a less-than-flawless makeup application. For us that means blotting papers are a must! And don't forget our bestseller: Coffee Bean Eye Cream. This keeps the eye area lubricated, elastic, and bright. We also want to include some sort of facial spray, makeup wipes, and concealer for blemishes that might pop up during the day.
Feeling confident and ready to take on the year? With these 5 beauty resolutions, we're definitely looking forward to how this year will play out. What's one beauty goal that's on your intentions list?
We carefully hand-select products based on strict purity standards, and only recommend products we feel meet this criteria. 100% PURE™ may earn a small commission for products purchased through affiliate links.
The information in this article is for educational use, and not intended to substitute professional medical advice, diagnosis, or treatment and should not be used as such.
Sign up to our email newsletter for more blog updates and exclusive discounts.
< Older Post | Newer Post >