Nature's Best-Kept Secrets: Discover 5 Natural Ingredients for a Radiant, Glowing Complexion and How to Use Them!
Posted on March 14, 2023
Written by: 100% PURE ®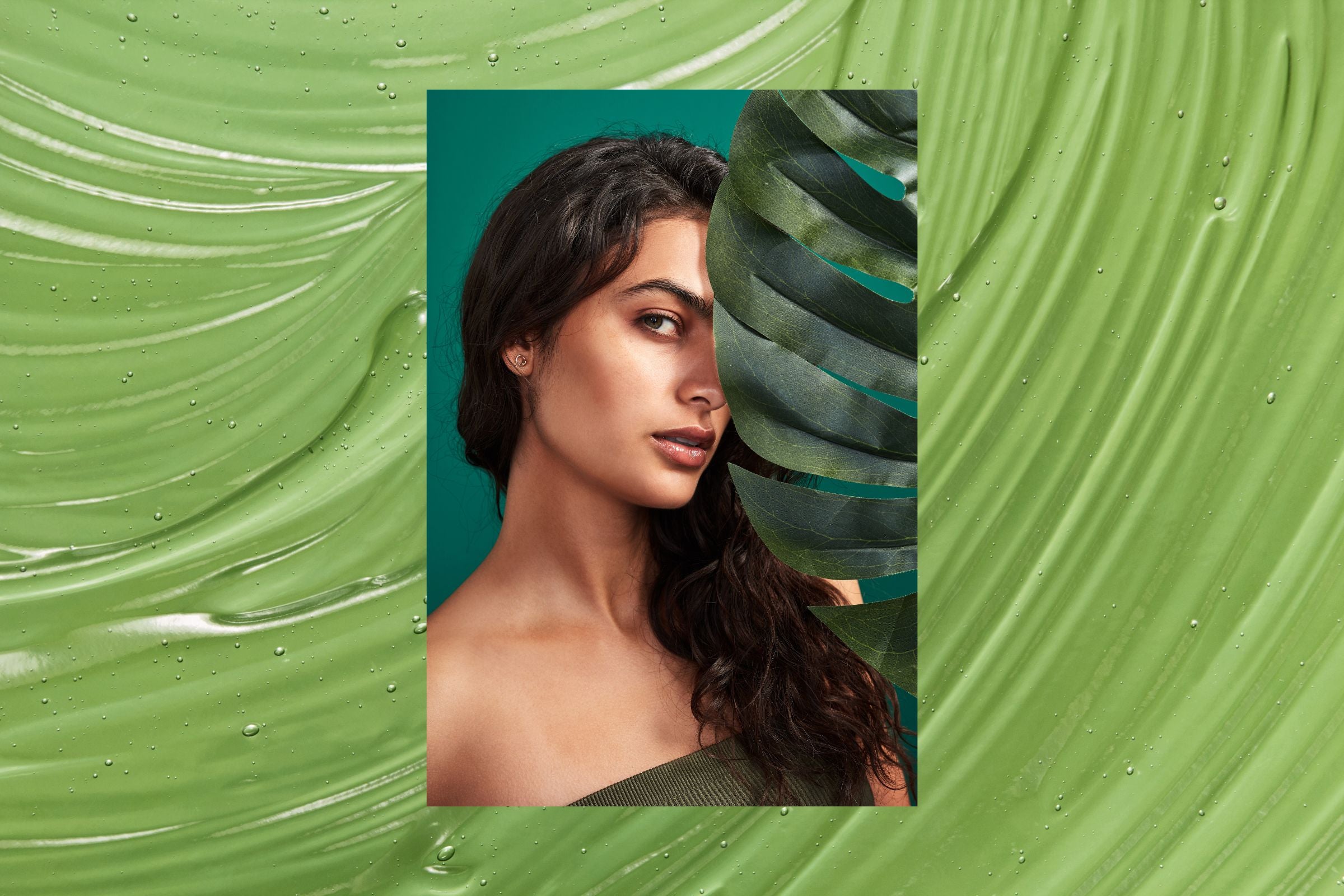 Want to achieve that glowing skin you've been dreaming of without breaking the bank? We've got the secret - natural ingredients! Not only are they safe and gentle, but they also work wonders for your skin.
Now, we know what you might be thinking. Why would anyone use harmful chemicals in their skincare routine? We hear you loud and clear. Take a peek at the ingredient list on most commercial beauty brands and you'll likely spot some nasty culprits like parabens, sulfates, alcohol, and artificial fragrances. Yikes! These are not the clean beauty brands you're looking for.
Don't fret, because we've got you covered. Our 100% PURE products are made with ingredients you can actually pronounce - like green tea, rosehip oil, and cucumber. Plus, they're perfect for busy babes like you who are always on the go but still want to prioritize self-care and wellness. So, what are you waiting for? Give your skin the love it deserves with our natural beauty products.
Why Are Natural Ingredients Better?
Natural ingredients are packed with vitamins, antioxidants, and other nutrients that will leave your skin feeling nourished, hydrated, and protected. But that's not all! They are perfect for sensitive skin, as they're less likely to cause inflammation, irritation, or any other allergic reaction.
Take green tea, for example. It's loaded with antioxidants that fight inflammation and free radicals, making it a perfect ingredient for achieving a flawless complexion. And let's not forget about rosehip oil, which is enriched with Vitamins A, E, and C - these bad boys promote collagen production and reduce the appearance of wrinkles. Plus, it protects your skin from harmful UV rays, making it a must-have in your beauty routine.
The best part? Natural ingredients are readily available and affordable. You can find them at your local convenience store or grocery shop, and most don't require any long prep time - no more sitting around with cucumber slices on your face!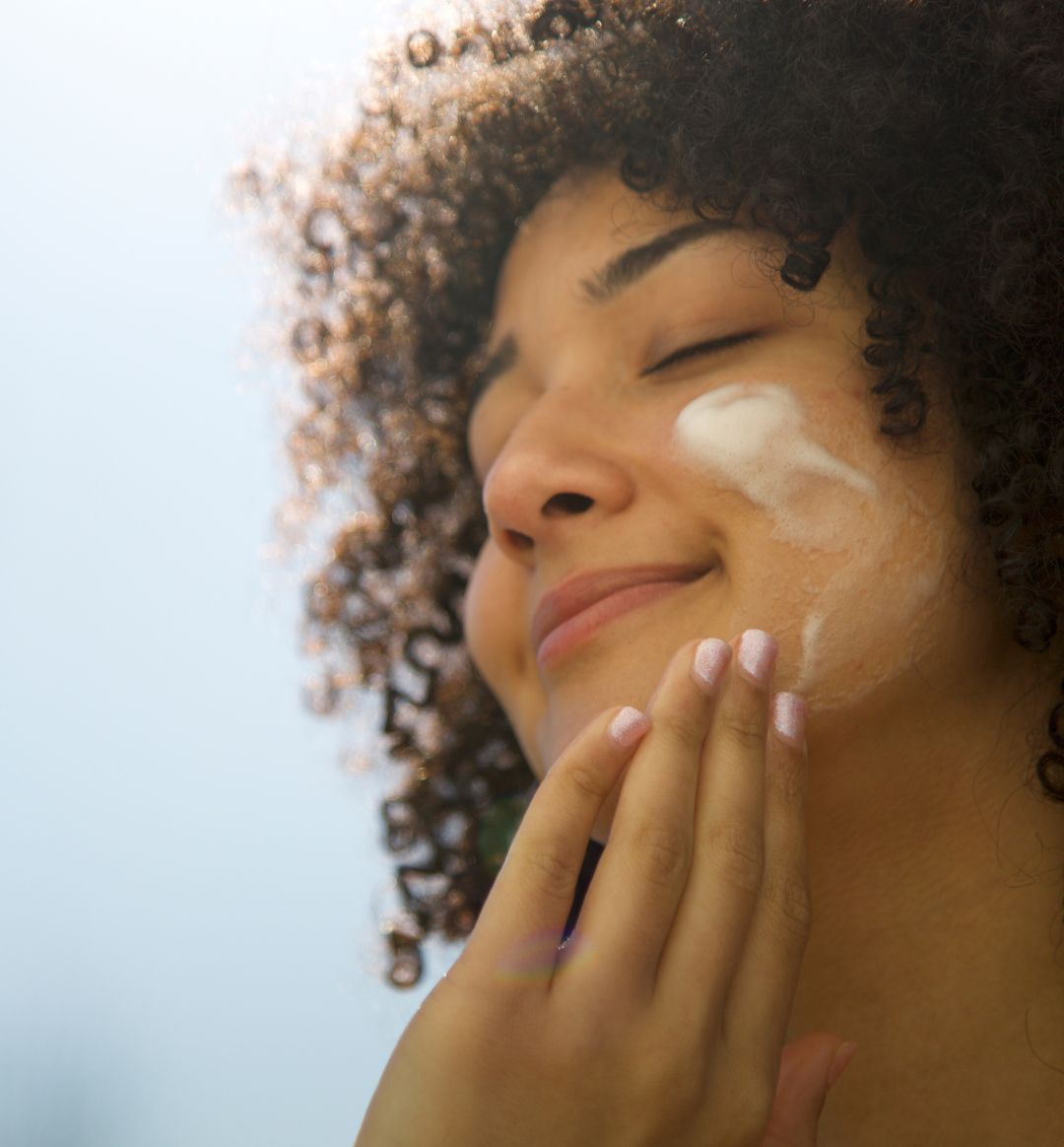 5 Natural Ingredients for Glowing Skin
Healthy and glowing skin is a sign of good health and mental bliss. However, with the woes of everyday life, air pollution, and exposure to harmful chemicals it is challenging to keep the skin in its best condition. Luckily, these 5 natural ingredients can help you achieve radiant, healthy-looking skin within just a few days.
Green Tea
Like all ingredients, green tea is made up of numerous components that give it a unique set of benefits. Amino acids, phytochemicals, and antioxidants are just a few elements in green tea that have been scientifically proven to be beneficial for human health.
Green tea health benefits include detoxing, calming inflammation, and an ability to reduce blood pressure and cholesterol. While these impressive green tea health benefits can be enjoyed by simply drinking it, applying green tea on skin also has its perks. Green tea has powerful anti-inflammatory properties, thanks to its high content of polyphenols called catechins. Throw on a Green Tea Water Bomb Mask for a pampering way to enjoy the benefits of green tea for skin. This intensely hydrating face mask can reduce redness and soothe the skin.
Newsletter
Subscribe
for more blog updates and exclusive discounts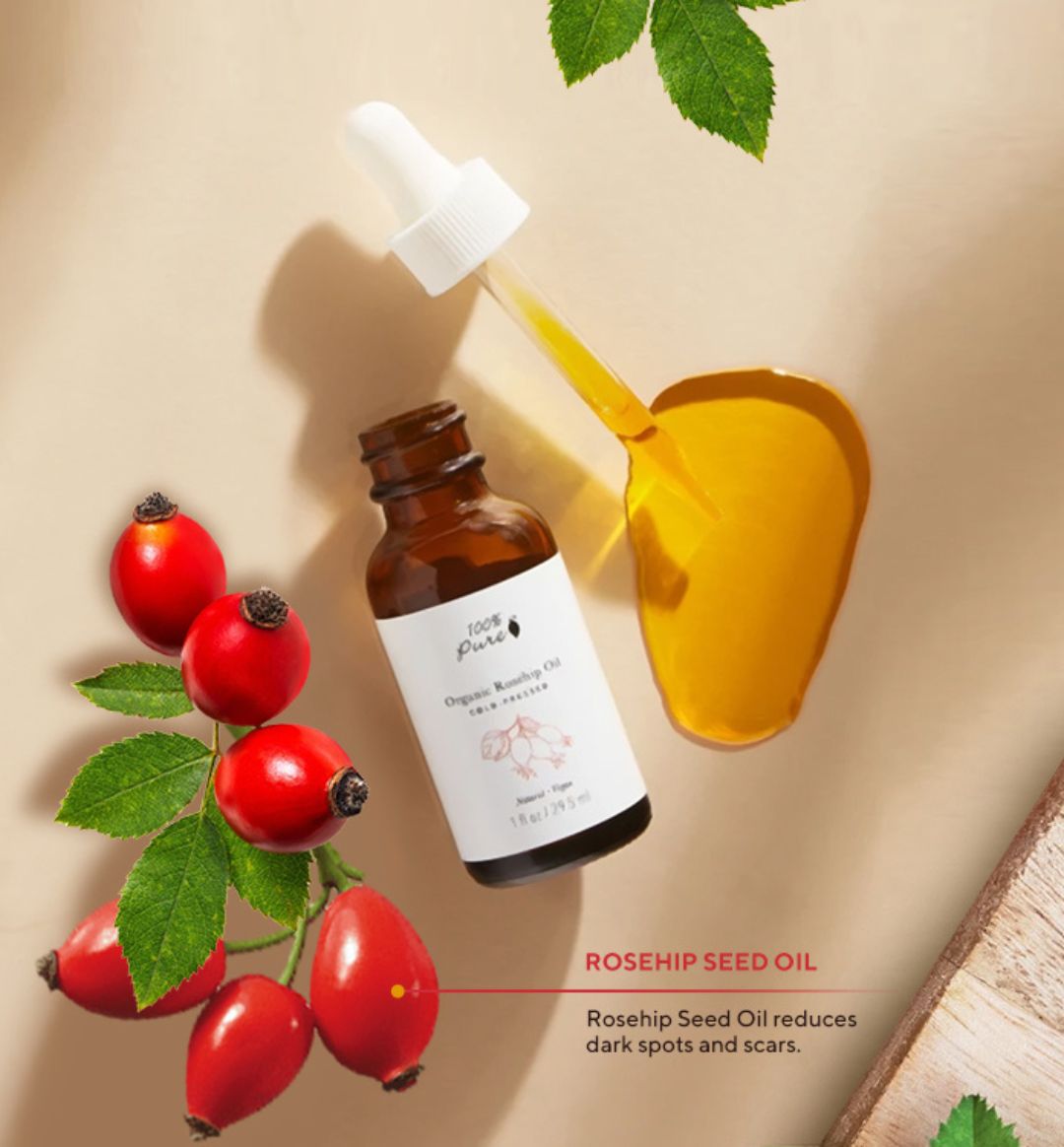 Rosehip Oil
Meet rosehip oil, a natural hydrating agent that's packed with vitamins A, C, and E - all of which are essential for maintaining good skin health.
This amazing oil is extracted from the seeds of the rosehip fruit and can do wonders for your skin. It promotes collagen production, diminishes premature aging signs, and is perfect for achieving that natural glow.
Wondering how to incorporate rosehip oil into your skincare routine? It's super easy! Simply apply a few drops of 100% PURE Rosehip Oil to your face after cleansing and gently massage it in. You'll be amazed at how soft and smooth your skin feels.
But that's not all. Rosehip oil can also be used to treat scars and stretch marks. Just apply a small amount of oil on the affected area twice daily, and watch them disappear.
Witch Hazel
Not only is Witch Hazel a natural astringent, but it also has anti-inflammatory properties that can reduce redness and soothe your skin. And that's not all, witch hazel also has antioxidant properties that can protect your skin from free radical damage and prevent premature aging.
Now, you might be wondering how to incorporate witch hazel into your daily skincare routine. Well, we've got you covered! We recommend using 100% PURE Witch Hazel products that also contain other natural ingredients. Our Lavender Niacinamide Pore Minimizer Tonique is made from Niacinamide, Lavender Hydrosol, and Witch Hazel - a perfect blend for achieving that flawless, glowing skin.
So, how do you use it? It's simple! Just apply the tonique on your face with a cotton pad after cleansing. It's a quick and easy step that can make a huge difference in your skincare routine.
Tea Tree Oil
If you're struggling with acne, this is the holy grail ingredient you've been searching for. Tea tree oil is a natural antibacterial and anti-inflammatory ingredient that can reduce pimples and prevent future breakouts.
So, how can you use it in your skincare routine? We recommend using tea tree oil as a spot treatment. Simply take two small drops of tea tree oil and apply it directly to your pimples before bed. You'll wake up to much clearer skin in the morning! And if you're looking for even better results, you can mix tea tree oil with other oils like jojoba and use it as a moisturizer.
But wait, there's more! For complete blemish control, we highly recommend trying our 100% PURE Tea Tree & Willow Clarifying Astringent. This non-stripping and hydrating toner is made with multiple antibacterial herbs that soothe and clarify acne-prone skin. It's perfect for preventing future breakouts and achieving that flawless complexion you've been dreaming of.
Cucumber
With its high amount of water, Cucumber helps to hydrate and moisturize the skin, making it an excellent choice for those with dry or sensitive skin. Cucumber also contains antioxidants and anti-inflammatory compounds that can help to reduce redness and inflammation, while promoting a brighter, more even complexion. Additionally, cucumber is rich in vitamins C and K, both of which can help to reduce dark circles and puffiness around the eyes.
For hydrated skin we recommend our Cucumber Cloud Foam Cleanser. Specially formulated for both dry and oily skin types, this luxurious cleanser replenishes thirsty skin cells with the power of pure cucumber juice, aloe, and rose hydrosol. The pillowy soft foam gently sweeps away dirt and oil, leaving your skin feeling soft, smooth, and refreshed. Calendula and chamomile flowers work together to soothe dry skin, while the rejuvenating aroma of crisp cucumber invigorates your senses. And best of all, you can trust that this invigorating cleanser is completely free of sulfates, parabens, and artificial dyes, making it a safe and natural choice for your daily skincare routine.
Natural ingredients are chock-full of minerals and nutrients that your skin craves. All you need to do is figure out what your skin needs and incorporate it into your routine.
For example, if dry and dehydrated skin is your concern, then ingredients like cucumber, and rosehip oil should be a staple in your daily skincare routine.
But, here's the thing, your skin tells you exactly what it needs! If you're using tons of products that don't seem to be working or are causing breakouts, it's time to listen to your skin and switch things up.
Instead of putting chemicals on your face, start with natural ingredients and gradually incorporate clean brands, like 100% PURE, that use natural resources to create their products. Trust us, your skin will thank you for it!
We carefully hand-select products based on strict purity standards, and only recommend products we feel meet this criteria. 100% PURE™ may earn a small commission for products purchased through affiliate links.
The information in this article is for educational use, and not intended to substitute professional medical advice, diagnosis, or treatment and should not be used as such.
Sign up to our email newsletter for more blog updates and exclusive discounts.
< Older Post | Newer Post >