A complete facial mask breakdown to get your skin looking its best.
Posted on March 17, 2017
Written by: 100% PURE®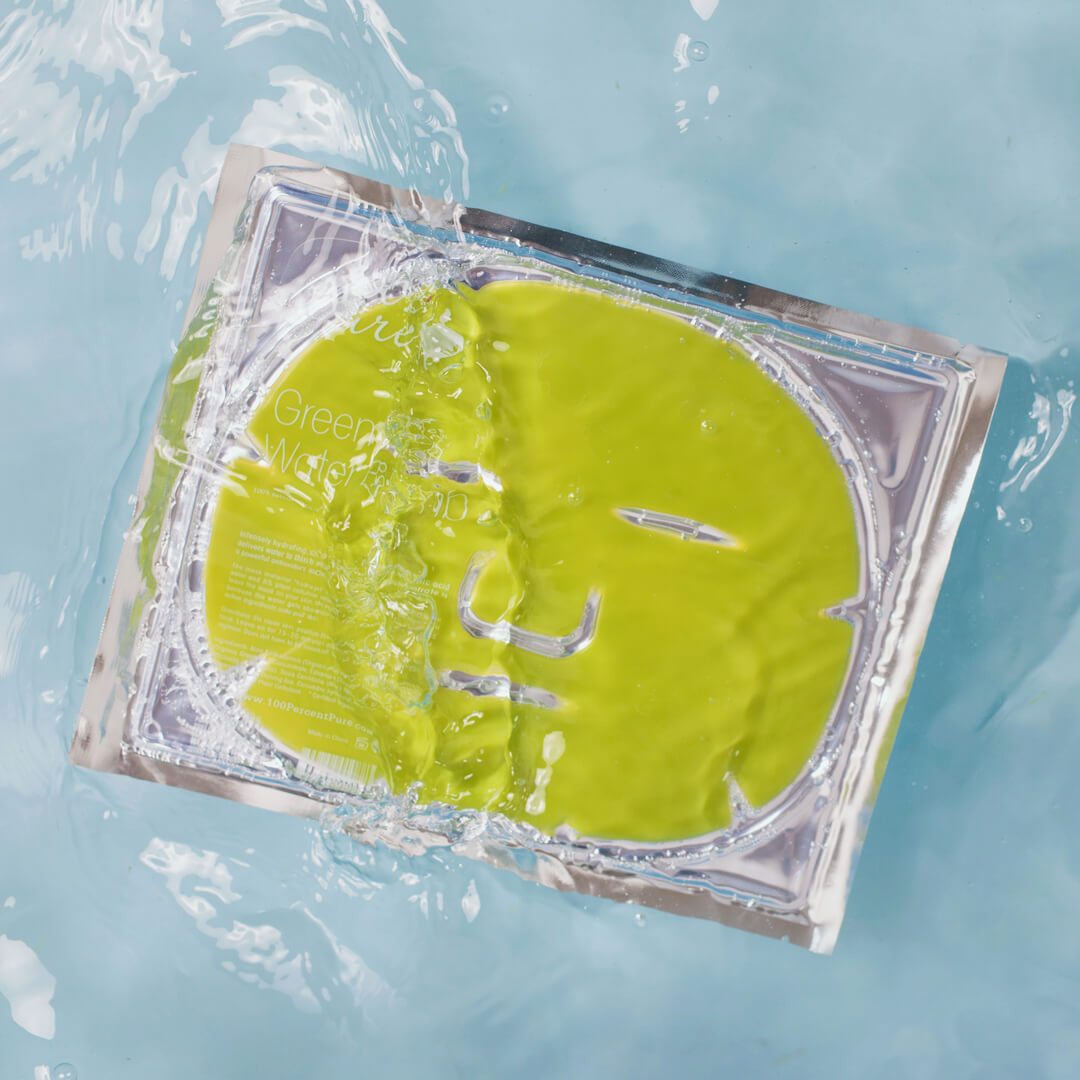 Why these super hydrating masks are a must have for healthy skin
Confession: we're suckers for a good facemask. Maybe it's because we've been doing them since the beginning of time (okay, the mid 90s), but there's something nostalgic and indulgent about partaking in this weekly treat yo'self ritual. And because skin changes throughout the years, the cheapie drugstore buys from our youth (RIP) no longer apply to the complex complaints we have today as women.
Enter 100% Pure's Hydrogel Masks. These super soothing treatments are expertly formulated to heal a slew of skin woes, but the technology behind each brilliant beauty buy is the same. The "hydrogel" mask material is composed of 95% organic aloe water and 5% plant cellulose, made to intensely hydrate your skin. The longer you leave the mask on your skin, the thinner the hydrogel mask becomes as the water and active ingredients get absorbed into your skin. Cool, right? Here's a deep dive into each product so you can figure out the right mask for you.
Green Tea Water Bomb Mask
Perfect for: Intense hydration
How it works: This mask is a go-to for anyone who is looking for an extra "boost." Green Tea concentrate is a powerful antioxidant and anti-inflammatory, and the hyaluronic acid delivers water to thirsty skin cells. Soothing ingredients like calendula and chrysanthemum provide deep hydration for any skin type. From super dry to overly oily, this mask helps balance moisture in skin.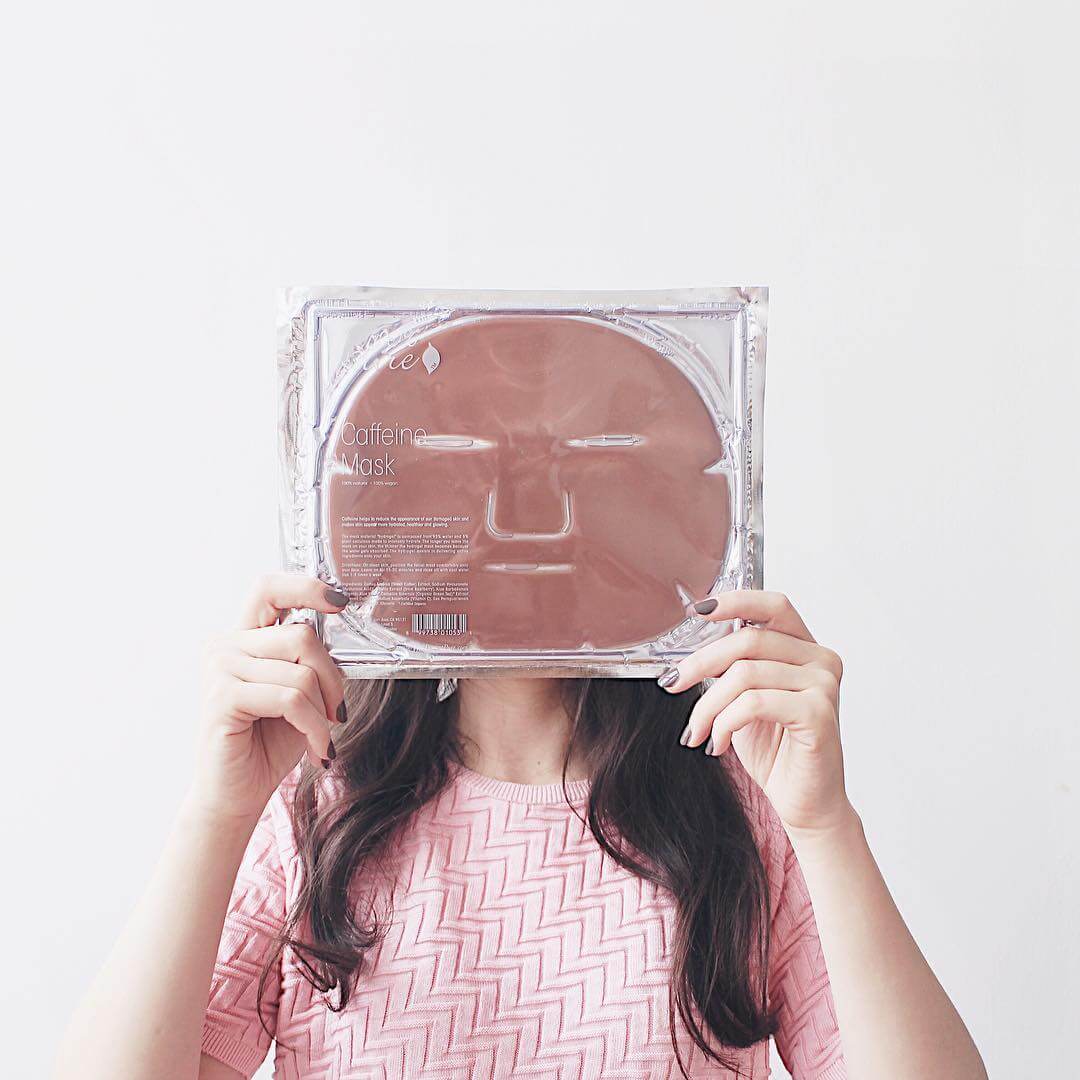 Caffeine Mask
Perfect for: Sun-damaged skin
How it works: Caffeine is anti-inflammatory, stimulates circulation and soothes redness. Coffee extracts protect against harsh carcinogens and help regulate cell re-growth, which leads to retaining hydration and skin elasticity. With aloe Vera juice, seaweed collagen, and hyaluronic acid, this mask is deeply hydrating. Overall, this is a great option for skin that is stressed from the sun or any other climate elements.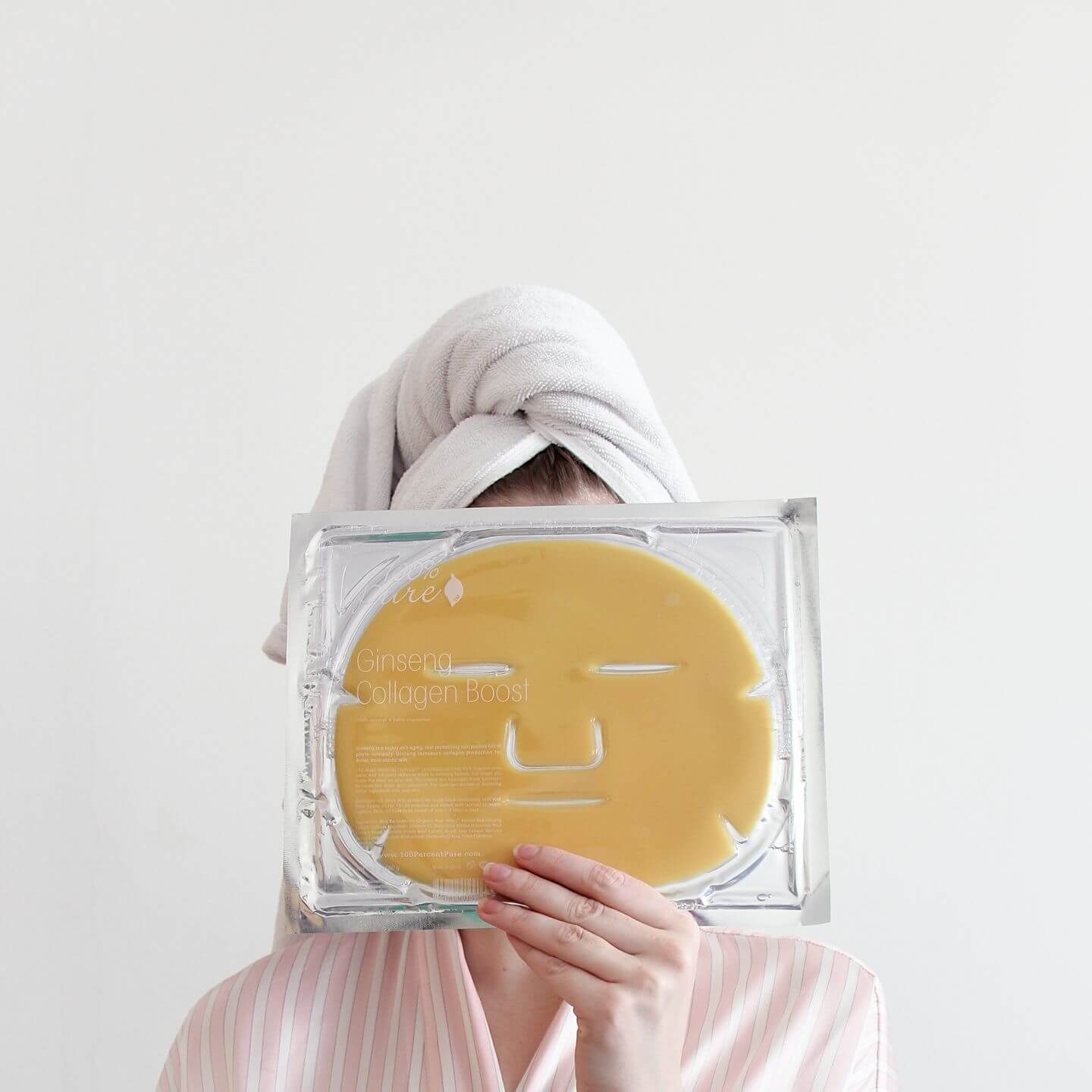 Ginseng Collagen Boost
Perfect for: Collagen production & brightening
How it works: Ginseng is a highly anti-aging, skin-revitalizing root packed with phyto-nutrients. It's a powerhouse for increasing collagen production for firmer, more elastic skin—and essential for lessening the appearance of wrinkles. Along with Vitamin C and ingredients like licorice root extract and peony root, this mask is great for brightening skin. If you're looking to rewind time, this is the one for you.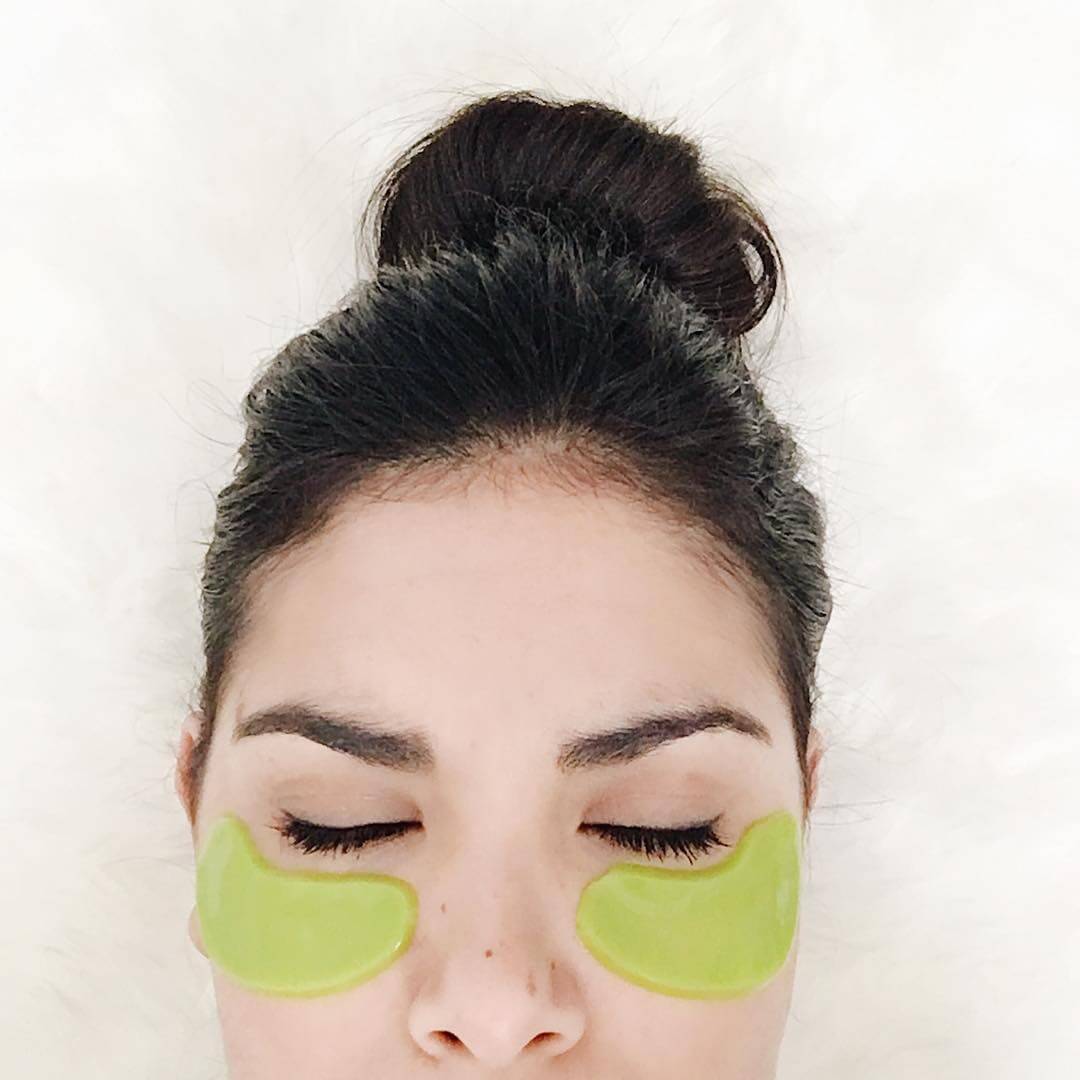 Bright Eyes Mask
Perfect for: Brightening and de-puffing
How it works: They may be small, but these patches pack a powerful under eye punch. With more caffeine than your morning latte (okay, maybe not), these eye masks are extremely hydrating while quenching thirsty skin cells with a blast of water and healing antioxidants. And because the under eye area is so delicate, it's super prone to wrinkles and dryness. Let these skin healers go to work to reduce the appearance of puffiness and dark circles—even when you're busy applying makeup. Time saver win!
Image credit: @ohmyskin, @kayla_harnish, @pepperedinstyle
We carefully hand-select products based on strict purity standards, and only recommend products we feel meet this criteria. 100% PURE™ may earn a small commission for products purchased through affiliate links.
The information in this article is for educational use, and not intended to substitute professional medical advice, diagnosis, or treatment and should not be used as such.
Sign up to our email newsletter for more blog updates and exclusive discounts.
< Older Post | Newer Post >