How to Wear Waterline Eyeliner
Select the best waterline eyeliner for flawless application
Posted on June 26, 2022
Written by: 100% PURE®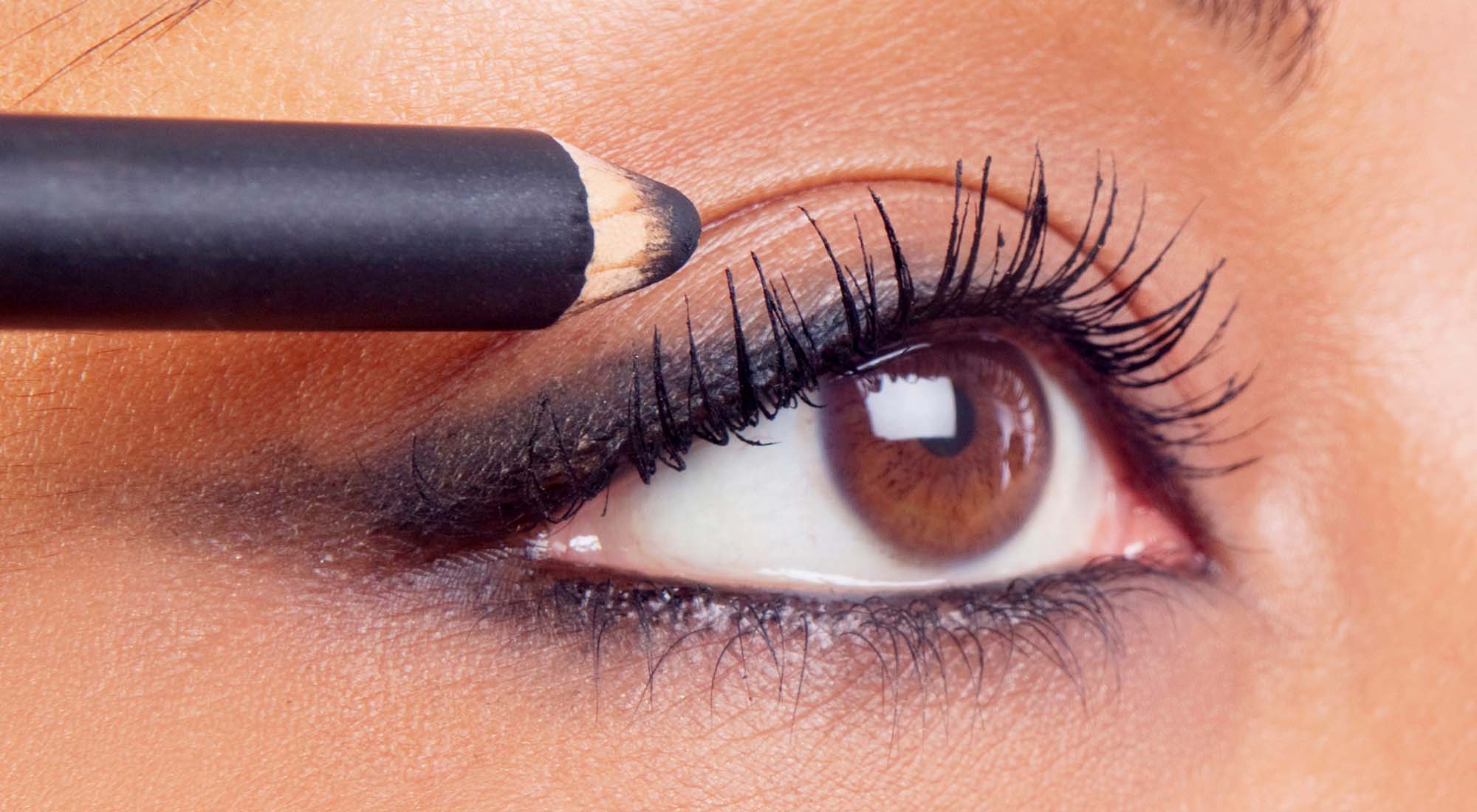 Back in the day, lining the waterline of the eyes was a way to rock a grunge eye look, or simply to add a little bit of edgy flair (an iconic look for Buffy the Vampire Slayer).
For the long-time lovers of this moody look, we've got great news: the trend is coming back!
Applying a waterline eyeliner, also known as tightlining, is a technique in makeup that involves placing eyeliner along your waterline, which is the inner rim of your top and bottom eyelids. This technique can be tricky to master since it's such a sensitive part of the eye, but when you have the right product and the know-how, it can make a world of a difference in the execution.
Here's how to select the best waterline eyeliner, and how to flawlessly apply it.
The Best Eyeliners for the Waterline
These days, there's absolutely no shortage of options for a waterline eyeliner, with choices like pencils, kohls, crayons, and gels.
Ultimately, the best waterline eyeliner will depend on what you're comfortable using. For many makeup artists, a freshly sharpened pencil is the ideal waterline eyeliner, while gels are also extremely popular. That being said, please avoid liquid eyeliners, as these can be quite irritating to the waterline.
As anyone who's worn eyeliner will tell you, you don't need to be at the gym or in the pool for smudging to occur. This is why when choosing a waterline eyeliner, it's also important to stick with water-resistant formulas, since this will help you avoid that raccoon-eye look.
Additionally, please avoid reaching for that old eyeliner that's been in your drawer for months, as this could pose a bad situation for your sensitive waterline. Instead, try sticking with a waterline eyeliner that's soft and creamy, and glides on with ease. While a nicely sharpened pencil is both beginner-friendly and ideal for neat tightlining, a kohl eyeliner can create a sultry, dramatic look.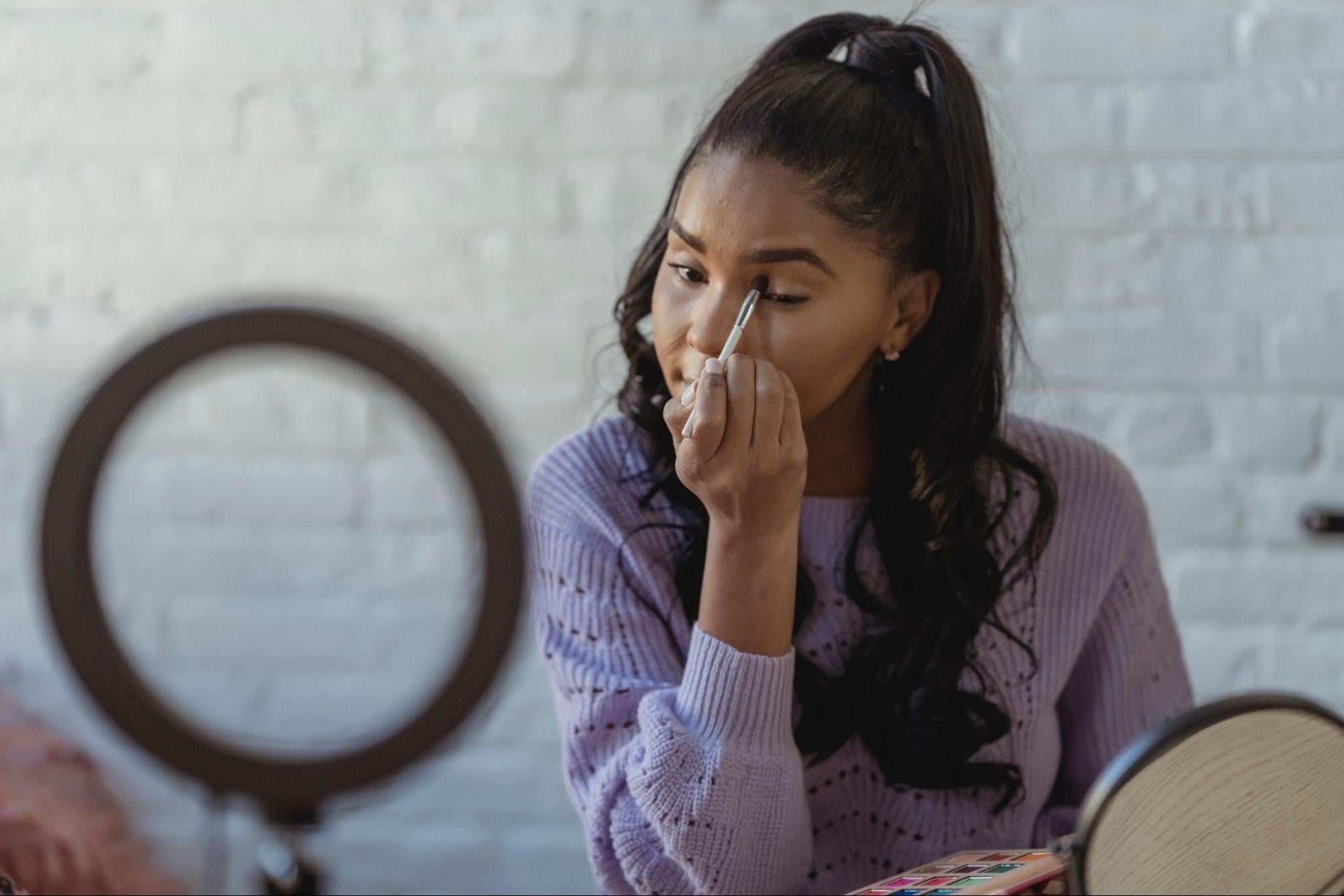 How to Choose Your Waterline Eyeliner
So how exactly do you choose the perfect waterline eyeliner? Do you opt for thin or thick? Firm or creamy?
Newsletter
Subscribe
for more blog updates and exclusive discounts
Ultimately, the best waterline eyeliner will depend on your own preferences and what looks most flattering for your appearance. When choosing your shade, consider your skin tone. Dark black waterline eyeliners might look quite harsh when contrasted against fair skin, or you could maybe use a fun, unconventional shade like blue or green for a subtle, interesting look
To test a shade you're not sure about, draw a thick line just beneath the lash line before taking a step back. If your eyes pop, then you're good to go.
For a more sultry, sensual look, try going dark with blacks and jewel tones like burgundy and emerald.
Steps to Wearing Waterline Eyeliner
With so many kinds of products available, it's a massive win when you find a quality waterline eyeliner that suits your needs. However, having the product is only half the battle, and the rest is your technique.
Now that you've chosen your perfect waterline eyeliner, here are the steps for a flawless application.
1. Prep Your Lashes
First things first, it's a good idea to curl your lashes beforehand so that you have a better view of your waterline. When doing so, become acquainted with the way your lashes grow, and whether your lashes and lids meet.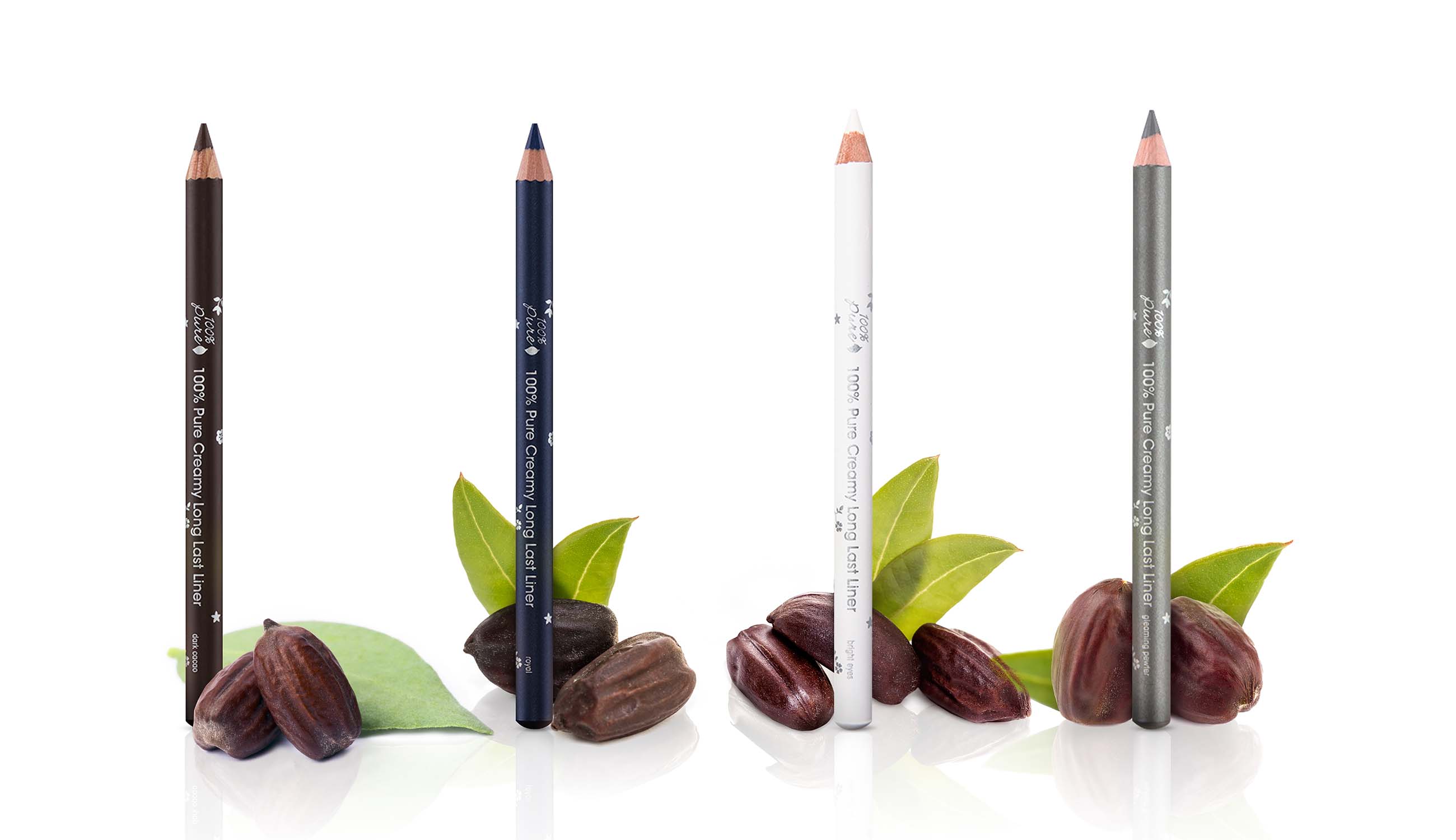 2. Apply Waterline Eyeliner
Hold down your bottom lid and using short, swift strokes (or one long stroke, it's up to you), draw a line along your bottom rim. For the top rim, hold up your lid with your fingers and draw in the line.
This is when a brush can become handy. One trick that makeup artists will often use is "stamping" the eyeliner brush along your penciled or gel liner, working it in between the waterline and lash line, until no skin is peeking through from underneath.
To create the illusion of fuller, longer lashes, try using a color that matches your mascara. For that true everyday look that'll never let you down, we love KJAER WEIS's Eye Pencil. Gently feather the liner in between the lashes, and to amplify the look, even more, try tightlining the entire waterline to enhance your lash line.
And for even more drama, try going for a kohl look. We recommend our Creamy Long Last Liner in Blackest Black, but for a lighter, casual liner you can wear to brunch and intensify later in the evening hours, try ILIA's Clean Line Gel Liner.
If your liner smudges, clean it up with a cotton dipped in micellar water, like our Rose Micellar Cleansing Water.
3. Set With Powder
Finally, it's important to set your waterline eyeliner so that it doesn't smudge throughout the day.
With a flat or angled eyeliner brush, apply some powder or coordinating eyeshadow onto the waterline to seal in the liner. Finish with your favorite mascara.
We carefully hand-select products based on strict purity standards, and only recommend products we feel meet this criteria. 100% PURE™ may earn a small commission for products purchased through affiliate links.
The information in this article is for educational use, and not intended to substitute professional medical advice, diagnosis, or treatment and should not be used as such.
Sign up to our email newsletter for more blog updates and exclusive discounts.
< Older Post | Newer Post >