How to Use Vitamin C for Dark Spots
Target areas of sun damage and hyperpigmentation with an allstar vitamin
Posted on July 14, 2021
Written by: 100% PURE ®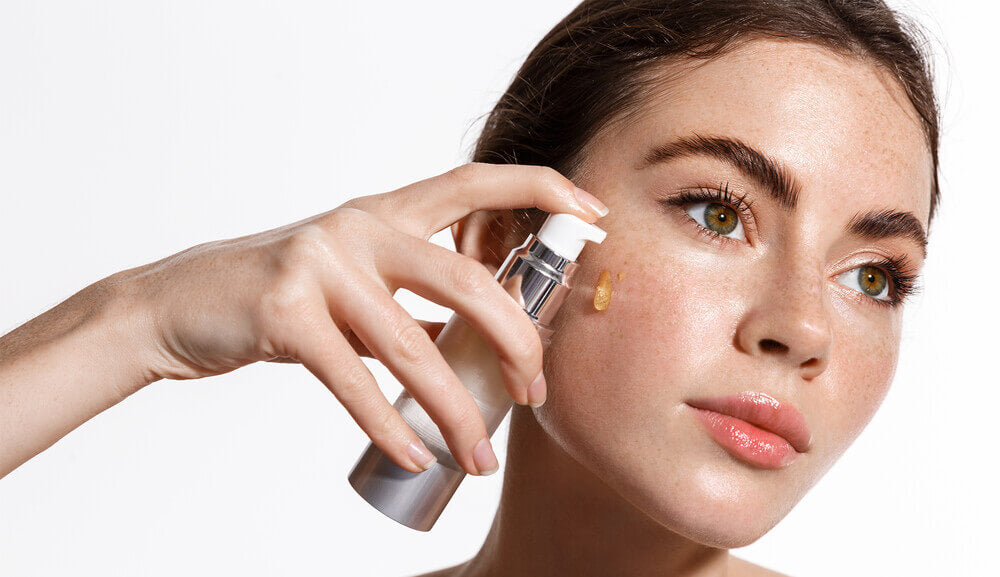 Vitamin C: is there anything it can't do? It's a potent antioxidant that can neutralize free radicals, thus reducing the damage that these unstable atoms can do to your skin. As an antioxidant, vitamin C also plays a major role in skin repair, targeting damaged cells and signs of premature aging.
While we're on the topic, UV exposure plays a huge role in premature aging. Vitamin C can help reduce these effects, especially as melanin overproduction causes areas of dark spots and hyperpigmentation.
Today we're exploring how to use vitamin C for dark spots, and will cover a few tips for dark spot prevention.
When to Use Vitamin C for Dark Spots
For some skin care products, timing can play a big factor in their effectiveness. So when's the best time to use vitamin C for dark spots?
As it turns out, vitamin C can make an excellent daytime and nighttime treatment! However, keep in mind that many products are specifically designed for either daytime or nighttime.
When applied to clean skin in the morning, vitamin C can help prevent the onset of damage caused by free radicals. We regularly encounter free radicals through environmental pollution and UV exposure, so applying a vitamin C serum under your sunscreen is a great defense tactic.
When applied in the evening, vitamin C can help to repair skin while you sleep. Not only does vitamin C absorb best during sleep, but its ability to boost collagen production may also improve the look of fine lines and wrinkles – all while diminishing dark spots.
PRO TIP: Nighttime use of vitamin C for dark spots is also recommended for those with sensitive skin.
Versatile Vitamin C for Dark Spots
With all of the good that vitamin C can do, there is one key thing to note when using vitamin C for dark spots: not all forms of vitamin C are made equal.
Some vitamin C can actually be quite unstable, and may cause damage to the skin through oxidation. Whenever you're shopping for vitamin C for dark spots, make sure to pick something that uses a stabilized form of vitamin C, along with reliable actives and ingredients for your skin.
1) Vitamin C Boost
If you want something that's a.) simple, b.) straightforward, and c.) versatile, our Vitamin C Boost is the way to go. It's buffered by hyaluronic acid to deliver a silky, hydrating texture and is perfect for dark spots or overall brightness.
As a powder-based treatment, this travel-friendly Boost just needs a little water to activate. After cleansing and toning, pour a pea-sized amount into your palm. Add a little warm water, and mix until you have a serum-like consistency. Gently pat into your skin and evenly distribute until the product is fully absorbed. Moisten with water or a facial mist to encourage more thorough absorption.
2) Vitamin C Serum
Our Vitamin C Serum has a cult-like following, and features highly stable vitamin C in an extra hydrating aloe gel base. Our serum also features antioxidant-rich botanical extracts like green apple and grape, plus alpha lipoic acid (ALA) for fighting free radical damage that can potentially cause dark spots in skin.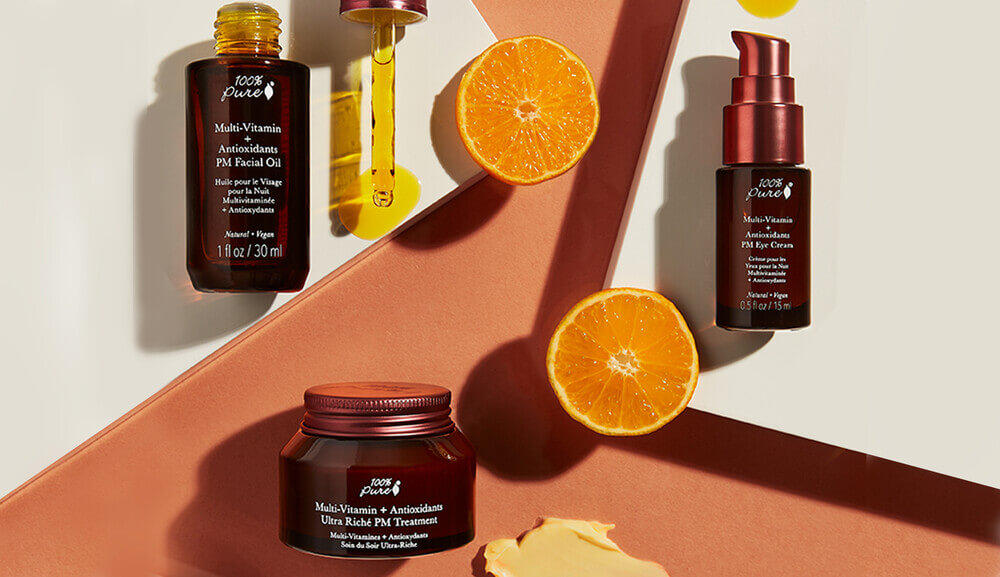 3) Multi-Vitamin + Antioxidants Ultra Riche Treatment
One of the best ways to use vitamin C for dark spots is to add it to an evening moisturizer. That's when our Multi-Vitamin + Antioxidants Ultra Riche Treatment comes in! This velvety-smooth cream offers a luxe level of moisture for softer, more youthful skin when you wake up.
4) Multi-Vitamin + Antioxidants Potent PM Serum
If your biggest goal is skin repair, go with something designed to work while you sleep. Our Multi-Vitamin + Antioxidants Potent PM Serum uses vitamin C, Magnesium Ascorbyl Phosphate, and niacinamide to help minimize dark spots and encourage a healthy glow.
5) Multi-Vitamin + Antioxidants Facial Oil
If you want vitamin C for dark spots and some hydrating superpowers, consider using a facial oil containing vitamin C. Our Multi-Vitamin + Antioxidants Facial Oil creates an anti-aging powerhouse with vitamin C, vitamin E, retinol, and COQ10. This formula can neutralize sun damage in the form of dark spots, wrinkles, and hyperpigmentation.
6) Vitamin C Mask
When your skin is in need of a serious dose of vitamin C, replenish with the super potent Vitamin C Mask. This plant-based mask was created to revitalize the skin and slough away dullness and dark spots with lactic acid, kojic acid, enzymes, and vitamin C.
We carefully hand-select products based on strict purity standards, and only recommend products we feel meet this criteria. 100% PURE™ may earn a small commission for products purchased through affiliate links.
The information in this article is for educational use, and not intended to substitute professional medical advice, diagnosis, or treatment and should not be used as such.
Sign up to our email newsletter for more blog updates and exclusive discounts.
< Older Post | Newer Post >