Kristina from @fullyrawkristina shares her story about going vegan, living with purpose and passion, and more!
Posted on Sept 30, 2018
Written by: 100% PURE®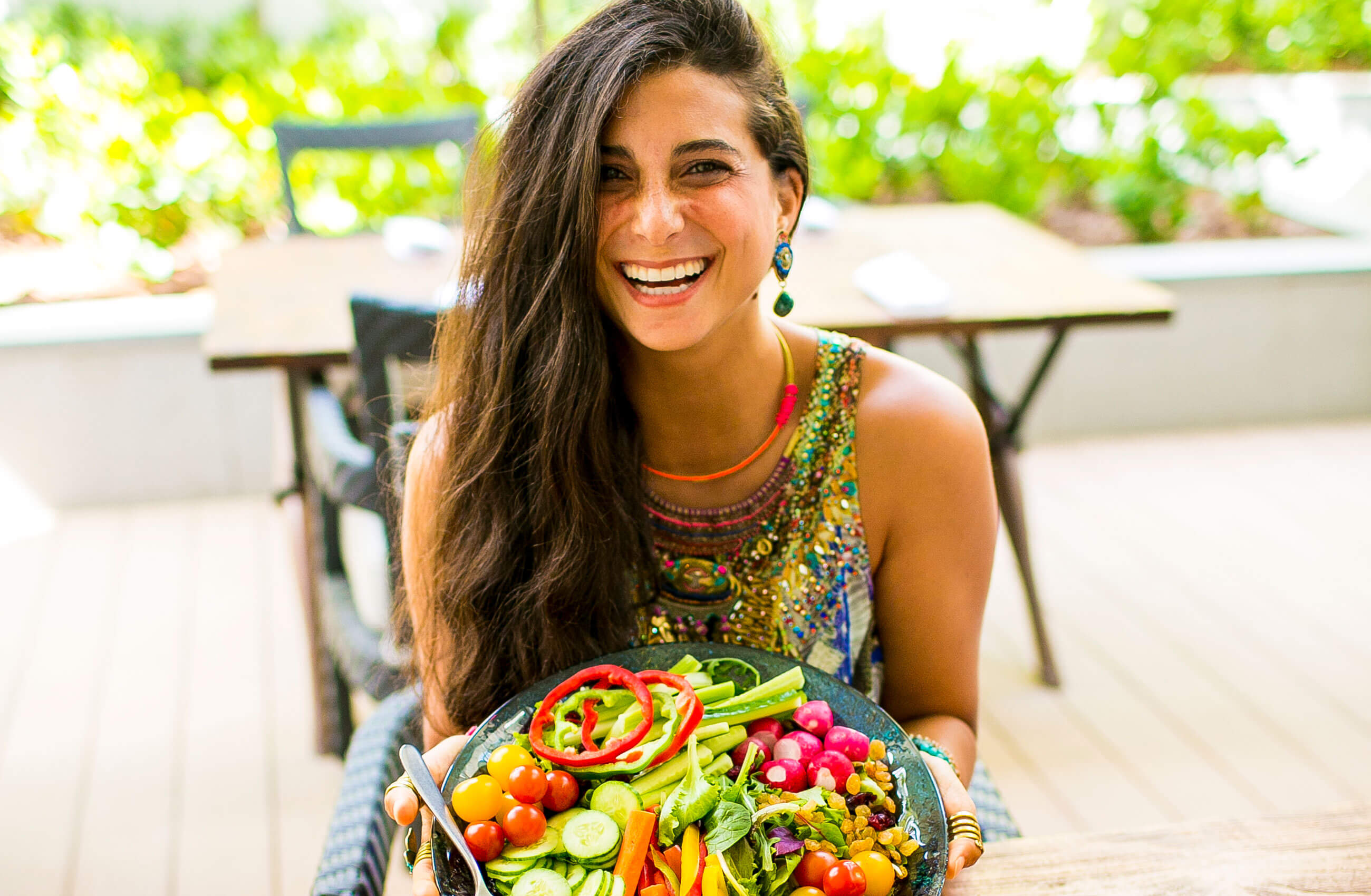 Image: Kristina Carrillo-Bucaram
What inspires you? For Kristina Carrillo-Bucaram it's helping people, and practicing synergy between a healthy body and conscious lifestyle habits. When her health was in jeopardy, going vegan became a beacon of hope and healing -- and she's never looked back. On her Instagram page @FullyRawKristina, she inspires and leads by example with healthy lifestyle tips, raw and vegan recipes, and nutritional coaching.
We tapped Kristina for her beauty, foodie, and adventure insights. After reading her story, we're pretty sure you'll be inspired, too!
100% PURE: We're fortunate to have readers who are truly passionate and knowledgeable about all things vegan. But can you give us an idea of what a fully vegan and raw lifestyle entails?
Kristina: A FullyRaw and vegan lifestyle is a life of compassion, peace, and love. It goes far beyond what we eat. It's a mind, body, and spirit way of living. A vegan diet means that you do not consume any animal products like meat or dairy. It can still include breads, beans, steamed veggies, tofu, and other cooked alternatives or replacement foods. A raw vegan diet means that you are consuming only fruits, vegetables, nuts, and seeds in their natural form without cooking them to preserve the nutrients.
Eating raw vegan doesn't have to be boring. You can enjoy juices, smoothies, salads, pastas, dressings, soups, and even desserts. There are usually three main reasons to go vegan or raw vegan. These reasons are for one's health, animal rights (ethics), or environmentalism. While for many it begins with the food, or with what's on your plate, it doesn't end there. The lifestyle represents so much more. It's a healing journey that many believe is an awakening experience.
So you've been raw and vegan for 13 years now. Can you tell us how that journey began? What was the driving force behind this major lifestyle change?
Yes, haha! I can't believe it's been thirteen years already! Can you believe that?! I began my journey when I was 18 years old. I tried going vegan-raw one night, and I never went back. When I was 16, I was diagnosed with Type 2 diabetes (hyperglycemia). Over the span of two years, my health had severely decreased, and I felt that I had hit rock bottom by the time I was eighteen.
After I had gotten out of the hospital one day, I was in the grocery store picking up "sugar free" items that the doctor had recommended for me, when a stranger approached me and started telling me about raw foods. His name was John Rose. He recommended for me to try a raw foods diet for just a few weeks to see how I felt. I decided to give it a try since I had tried everything else. To my surprise I felt so much better just in a few weeks of eating nothing but peaches. I began to really dive into learning as much as I could about the lifestyle. After a year and a half of going FullyRaw vegan, I naturally reversed my diabetes completely.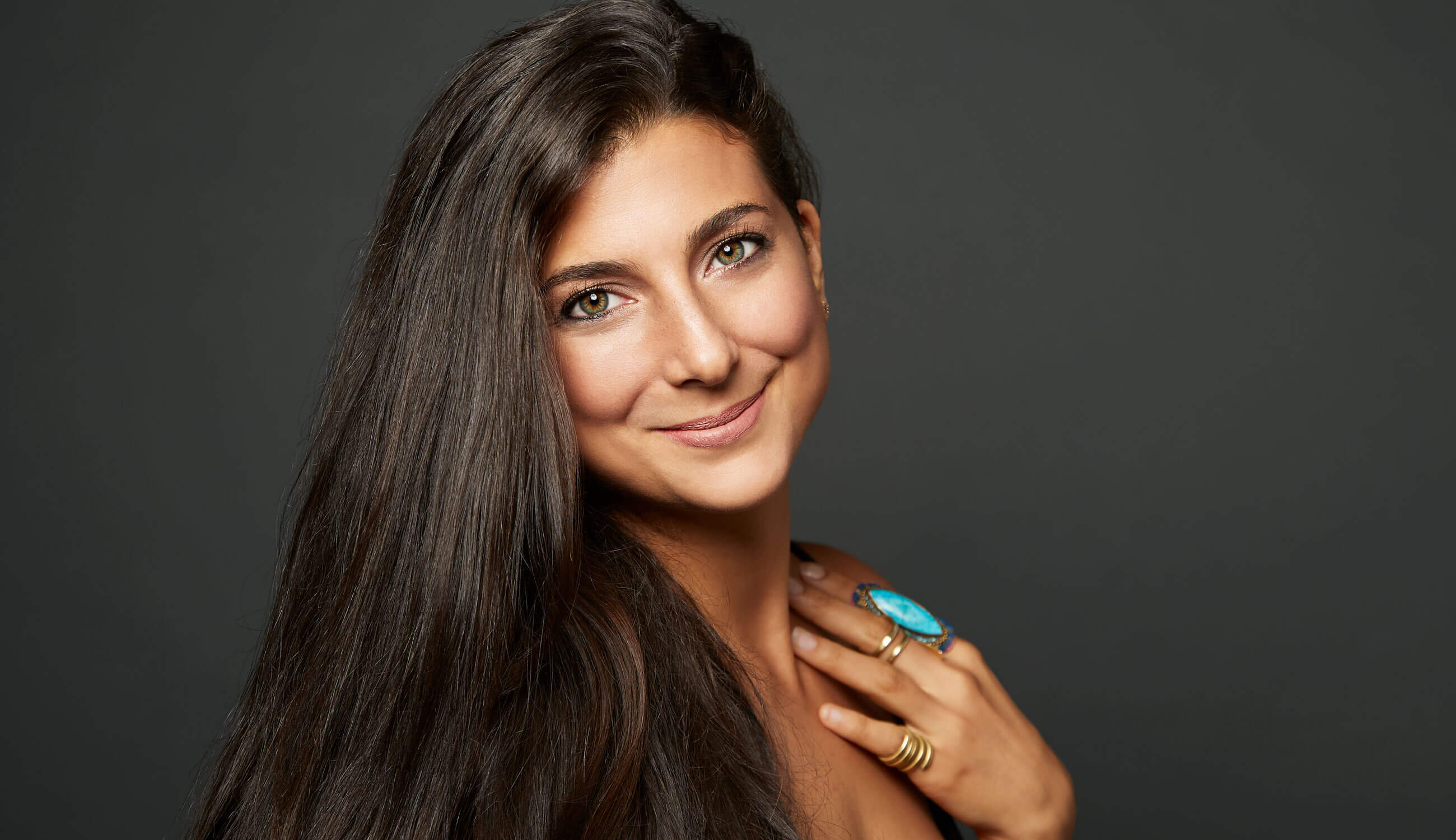 Image: Kristina Carrillo-Bucaram
How have your Ecuadorian and Lebanese heritages influenced your passion for food?
My father is Ecuadorian, and my mom is Lebanese. I grew up eating both of their cuisines. Food in our family isn't just food; it's how you show love and it's how you bond as a family. The most popular place in my house has always been the kitchen. We prepare food together and sit around the table and share cultural dishes and now new recipes that I create.
One of the ways that I got my family to be open to consuming raw vegan dishes was by creating mock recipes to the ones they were already enjoying. I would make the raw vegan alternative. I use a lot of herbs, fruits, vegetables, and more. I would say my family's cultures have definitely influenced my passion for food. I am happy I get to still share certain dishes with them and celebrate health at the same time.
Was it a struggle to transition to veganism/ a raw foods lifestyle (i.e. craving foods, dodging greenwashed products, recipes, etc)?
For many people, transitioning to any new way of eating is a challenge. However, for me, this was almost too easy. I went from feeling horrible to amazing, and that was a huge catalyst for me to continue. I wanted to feel healthy and free. While many people think eating vegan or raw vegan is very limiting, I actually think it is freeing. I always say that it represents food freedom. You don't have to restrict yourself when eating vegetables. Also, the benefits of living this way are endless. It helps to save animal lives. It's good for the environment. The food also tastes amazing! It's a win all around.
I will say this, for some who have a hard time overcoming cravings or addiction at first: give it time. Keep consistent and dedicated, and eventually the cravings go away. It was an overnight process for me in regards to food, but with learning about the lifestyle and making other changes, it's taken me a long time. It even comes down to the makeup products you use and the shoes you wear. It's a conscious living. This can be overwhelming to many, so I always like to say to take it one step at a time. Do your best to be better than you were yesterday.
In addition to being raw and vegan, what other healthy lifestyle tips can you passionately recommend to our readers?
In addition to eating healthier, I highly recommend finding one form of exercise that you truly enjoy and practicing it daily. I really love running, hot yoga, and boxing. I also recommend spending time in nature as much as possible because I believe it to be extremely healing. Journaling, spending time with those you love, breathing, meditation, educating yourself, etc. are all so important.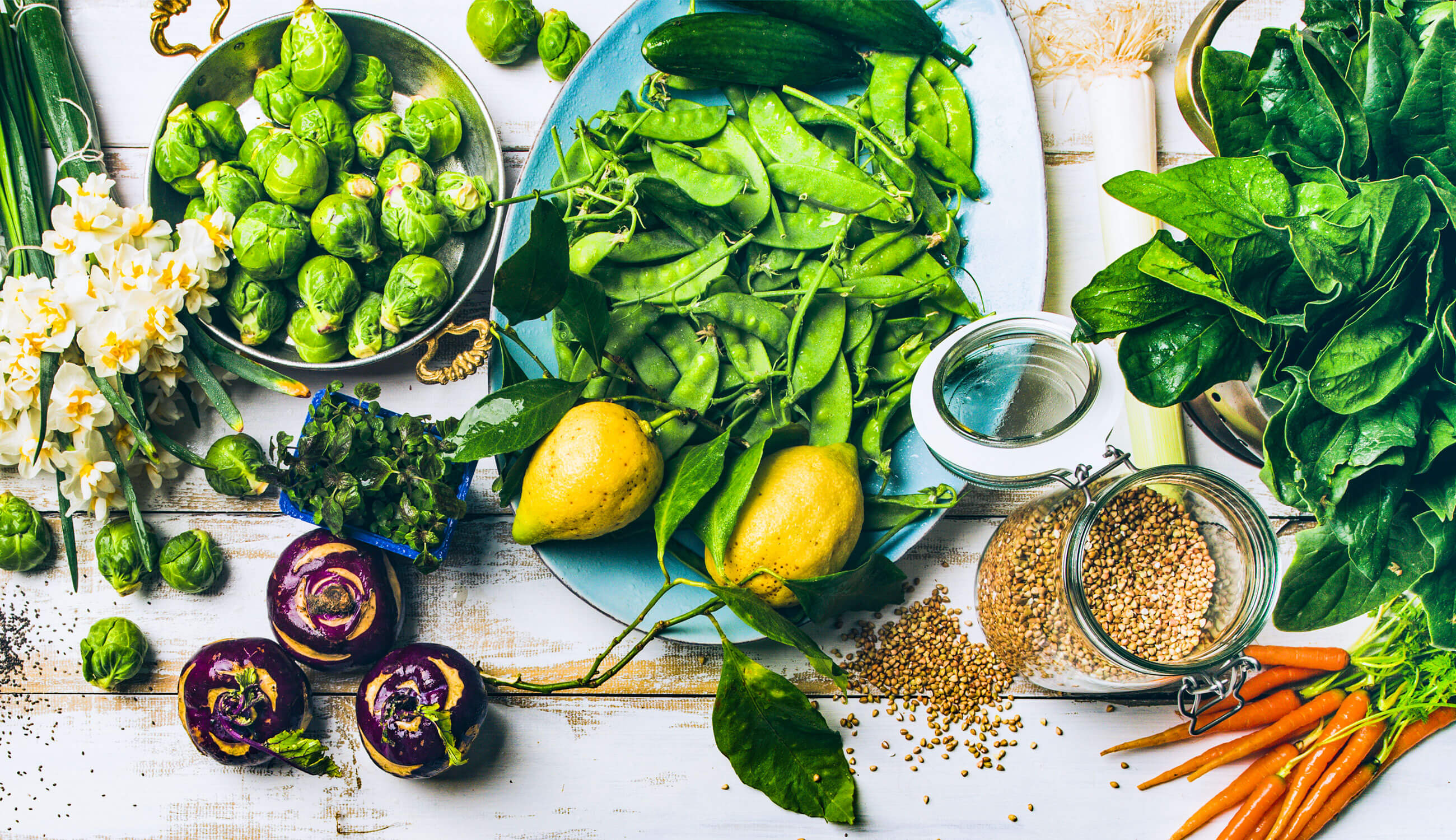 Vegan shopping tips (food, clothes, beauty)?
I highly recommend shopping at your local farmer's markets and supporting your local farmers. Figure out ways to buy in bulk and get discounts. When it comes to clothes, you can easily avoid fur. Avoiding leather can be a bit more tricky since it's found in so many places. However, this is where conscious creation comes into play.
Be aware of the products you purchase and always ask if they are vegan or cruelty-free. This applies to make-up and beauty products too! One of the reasons why I love 100% PURE so much is because they have vegan and cruelty-free products that are made with fruits, and also ingredients that won't harm your skin.
What are your favorite vegan breakfast, snack, lunch, dinner, and dessert obsessions at the moment? Do you have a favorite place to get raw and vegan food inspiration?
This is a fun question! My favorite breakfast at the moment is pure green juice. I will fill up a 32 ounce jar every morning when I am home to enjoy drinking it. For lunch, I usually just enjoy fruit or a smoothie. For my dinners, I like to make large rainbow salads with some kind of noodle like cucumber or zucchini noodle, and then I blend up my own dressings. My favorite place to get raw food inspiration is from people who aren't familiar with the lifestyle. They will always ask me to make raw vegan versions of certain dishes… and I love to take the challenge!
Dining out must be hard! What are your tried and true survival tips for dining out, on a vegan and raw diet?
Dining out doesn't have to be hard. The hardest part about it is oftentimes being a little different than everyone else at the table. I always recommend ordering a fruit plate or a salad. You can also try to eat at different vegan restaurants to see if you like them. If neither of those suit you, invite people over to your house for dinner and make them a meal. I've been traveling all over the world, and I have been able to find at minimum fruits and vegetables everywhere I go. There are more vegan options available now than ever before.
What are your beauty, skin care, and body care ideologies?
I believe taking care of your skin is also a part of having good health. If you wouldn't consume animal products or chemical heavy processed foods, why would you put toxic ingredients on your skin? Your skin absorbs everything. It's not necessary to kill animals to use them in our beauty products. It's not necessary to wear animals to look pretty. Everything is intertwined.
What has been the biggest success (and/or challenge) in your pursuit of a fully vegan lifestyle?
I would say my biggest success has been being able to help other people improve their health. My greatest challenge has been learning how to be a female entrepreneur along the way.
What inspires YOU to inspire others every day? How has social media played a part in your journey?
What inspires me is helping other people. This lifestyle serves a much larger purpose than you think. I believe it can continue to save many lives and bring us back to our roots.
Social media has been an amazing conduit and tool to help me to do this. I am forever grateful.
Keep up with our feed for more insights on food, beauty, and vegan lifestyle inspiration!
We carefully hand-select products based on strict purity standards, and only recommend products we feel meet this criteria. 100% PURE™ may earn a small commission for products purchased through affiliate links.
The information in this article is for educational use, and not intended to substitute professional medical advice, diagnosis, or treatment and should not be used as such.
Sign up to our email newsletter for more blog updates and exclusive discounts.
< Older Post | Newer Post >