Exfoliate with Natural Skin Care
Reveal a glowing complexion with natural vitamin-packed exfoliants – plus the best face exfoliator for the glowiest skin
Posted on July 20, 2023
Written by: 100% PURE®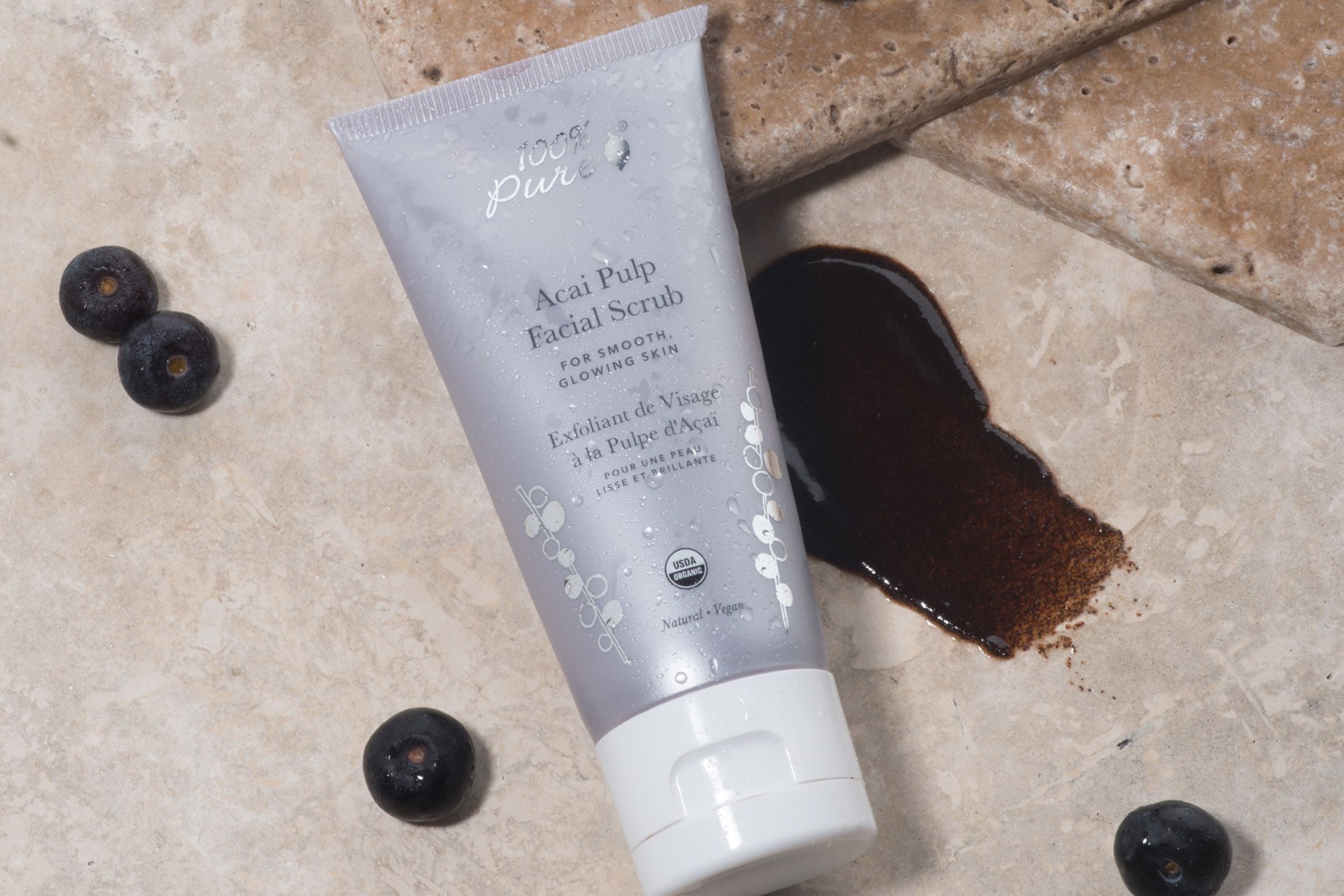 Summer fever is springing upon us quicker than the flowers-and-showers season, and if you're like most of us coming out of the sniffly, pollen season with dull, congested skin, pay close attention! One of the most overlooked steps in a skincare routine is exfoliation. It so happens to be the integral extra step to your glowiest skin ever.
For many of us, our skincare routine is as simple as cleanse, moisturize, and go! But the unsung hero of any skincare routine just might be exfoliation. It so happens to be the extra step in the right direction to your brightest skin ever. But are you aware there is more than one method to exfoliation madness?
That's right, it's not always the grainy treatment that we get at the spa or the skin-scratching apricot scrub from the mainstream market. We're going to share with you three absolutely easy ways to get healthier, glowing skin this summer and beyond by using a natural exfoliant for your skin type.
Make sure to also look back on our guide for how to exfoliate for your skin type if you need a quick refresher. Now, let's spring forward on how to properly exfoliate and the best natural face exfoliator for the skin of your dreams!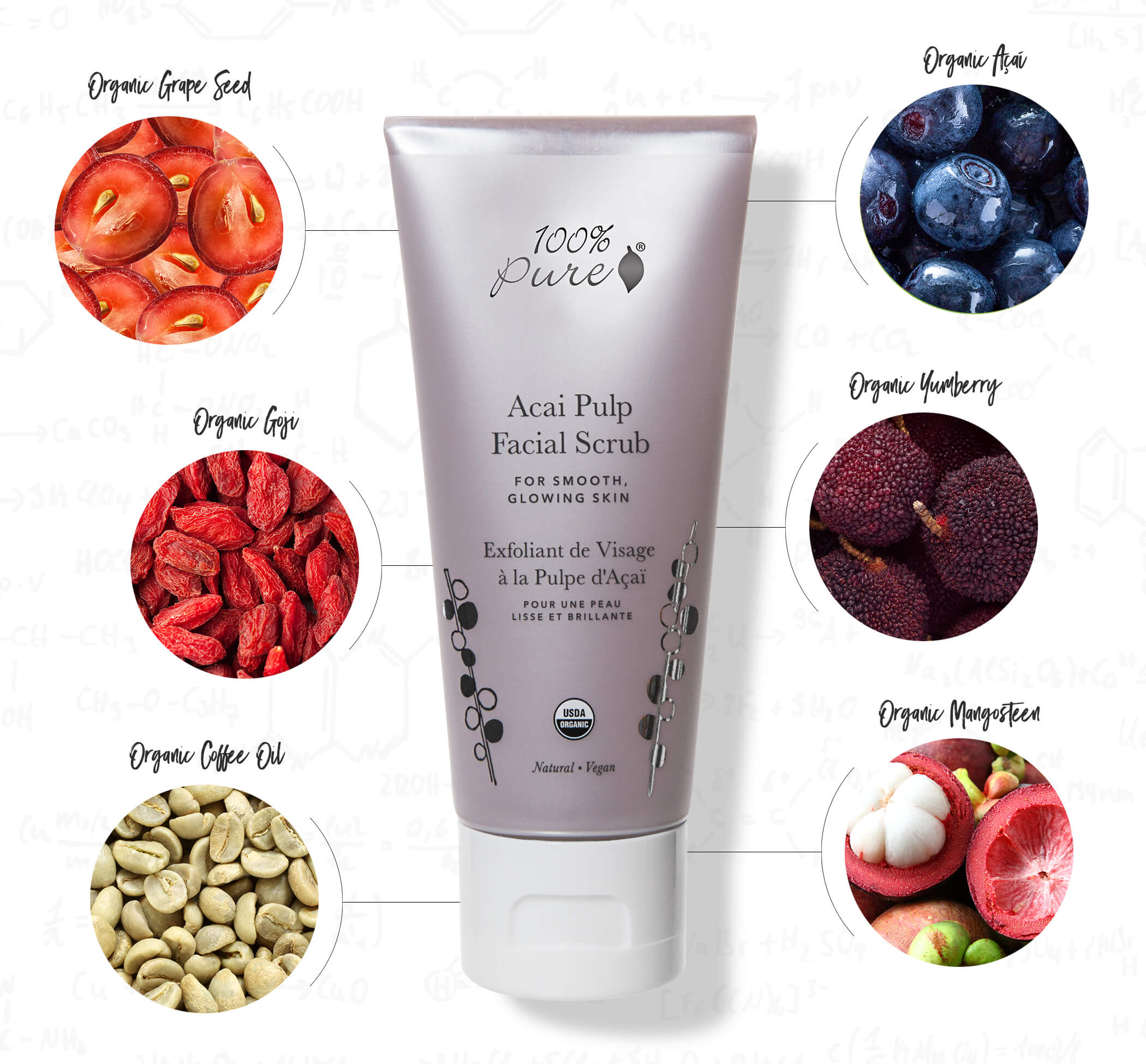 Why You Should Use a Natural Exfoliant
As we mentioned before, many of us are familiar with products containing some type of particles that help to exfoliate our skin. Often, traditional exfoliating products are bad, no bueno, do not pass go, and do not collect. Yes, it's a bit overstated or dramatic, but there's great emphasis on fleeing from conventional exfoliating scrubs to keep your money and skin property.
Some of the more popular scrubs on the market use harsh particles like sugar, walnut shells, and microbeads. Rubbing large grains of sugar, salt, or shells into your skin can contribute to microtears and skin damage over time. Microbeads, which are small, plastic pellets, can over time damage not only our skin but the environment and wildlife.
These microbeads can escape down our drains into local waters and end up poisoning marine and animal life as well as getting into the food we eat. Plastic microbeads are also loaded with BPAs, which are hormone disruptors for human and animal life alike.
At this level of development and innovation in cosmetics, there's no reason to resort to plastic microbeads, EVER. Jojoba esters, fruit extracts, and sea salt are all eco-friendly alternatives to plastic microbeads. Instead, a natural exfoliant is the way to go.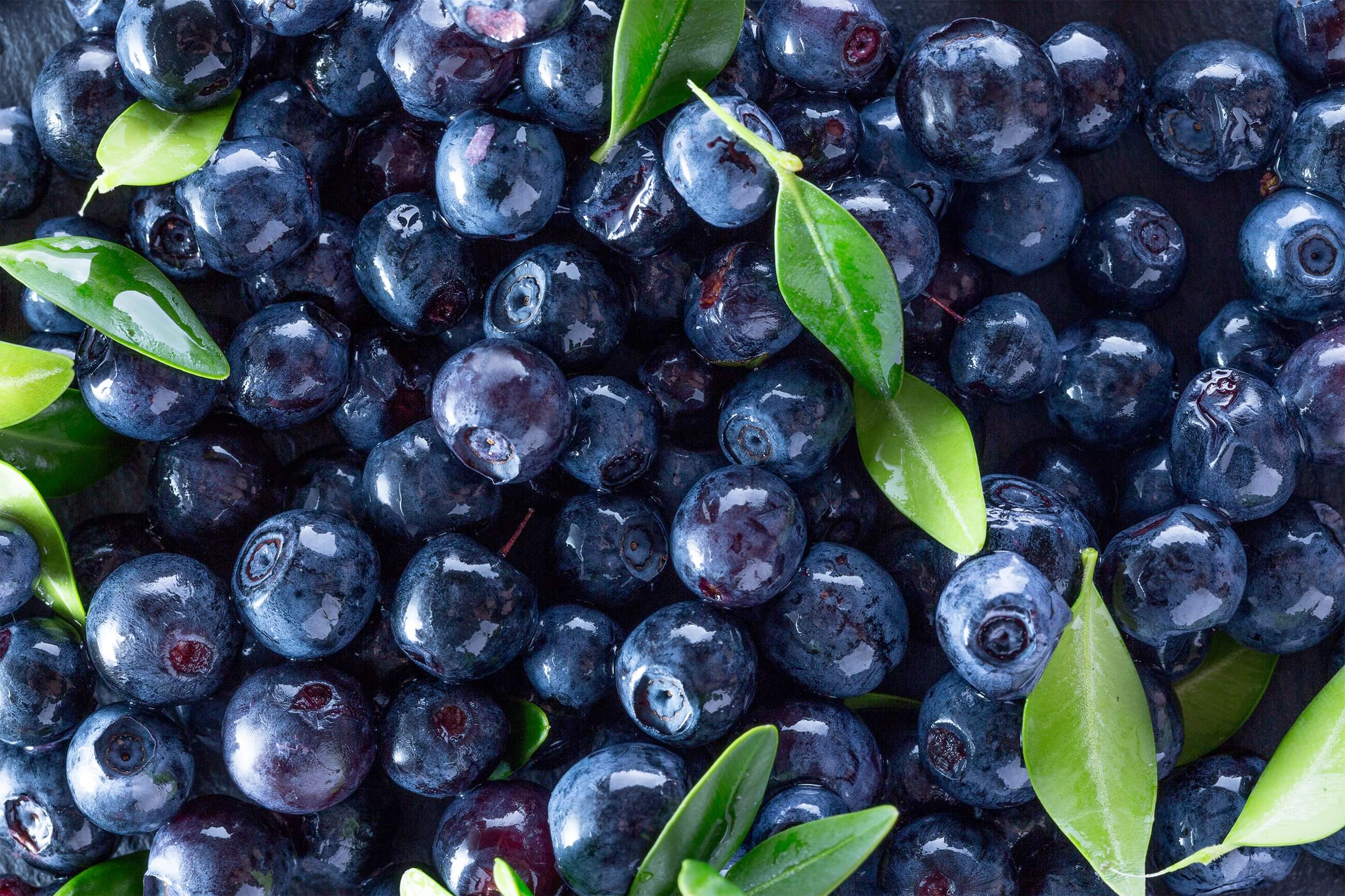 Start with an Award-Winning Formulas
An example of an all-natural exfoliant is our Acai Pulp Facial Scrub. Starring the superfood acai, our scrub is fit for a queen, loaded with antioxidants, vitamins A and C, and even essential oils to reveal a brighter, radiant complexion. Some other superstar ingredients found in this scrub include bergamot oil and goji fruit. Bergamot is an oil derived from potent citrus peel and helps to purify skin and unclog pores. Goji berries are also high in vitamin C; they contain amino acids which help to plump and smooth skin for a more youthful complexion.
Combined with antioxidant-packed yumberries, our natural face exfoliator is truly superfruit heaven. But the benefits don't stop there. The rich nutrients in our scrub don't compromise function but rather enhance its exfoliating power, thanks to the fact that we use grape seed exfoliants rather than harmful plastic microbeads.
These natural exfoliants are gentle yet powerful enough to buff away bumps, flakes, and dead skin to reveal softer, brighter skin. That makes this natural exfoliant particularly effective and easy to use. Apply the product to damp skin and in upward circular motions, gently scrub away any impurities or leave it on for 15 minutes as a power-packed face mask. The results? Flake-free skin that isn't dull or dry, but moisturized, glowing, and as soft as a silk chemise.
Newsletter
Subscribe
for more blog updates and exclusive discounts
Exfoliant Tools, Tips, and Products for the Exfoliating Ultra-Phase
Exfoliation can work wonders on skin that's a little rough around the edges. But sometimes bumps, flakes, and dry patches are a little extra temperamental and need some skin discipline. That's where exfoliation tools and supreme nourishment come into the complexion classroom.
They'll be ancient history 101 once you nail down some tools and moisturization of the trade:
Charcoal Konjac Sponge

Facial scrubs are great, but again, they're not the only way to exfoliate. As they say, variety is the spice of life. This is where our Charcoal Konjac Sponge comes into play. Charcoal is known to be one of the most brightening and detoxifying products in skincare. Combined with the gentle but powerful konjac plant, this sponge is a triple threat (to skin problems, that is).
To use, simply dampen the sponge, add a dime-sized amount of your favorite natural cleanser, and scrub away. This sponge is ideal for sensitive skin types because of its gentle texture and all-natural ingredients.
On top of being brightening and cleansing for the skin, charcoal, and konjac are amazing for treating skin concerns related to clogged pores. This includes blackheads, whiteheads, dull skin, flaky skin, and imbalanced skin. Say buh-bye to blemishes and hello to your new career as a beauty teacher. You can thank us later.
Retinol Restorative Overnight Balm

Our last method of exfoliation doesn't need any scrubbing. All it requires is going to sleep. It's because skin that's been exfoliated needs major nourishment and hydration afterward. Our Retinol Restorative Overnight Balm is rich, creamy, and the perfect no-fuss way to restore youth to our skin.
This super balm should be applied just before bed, paying special attention to any areas that have been dry or flaky. Use your ring finger to gently pat it in around the eyes and then slip away into dreamland. We categorized this product as a balm because of its soothing and reparative qualities. It includes avocado butter which is packed with fatty acids for plump skin and doesn't clog pores with heavy oils. It's also crafted with olive oil, beeswax, and organic shea butter. The retinol inside is derived from carrots, helping to bring tighter, brighter skin to the surface naturally.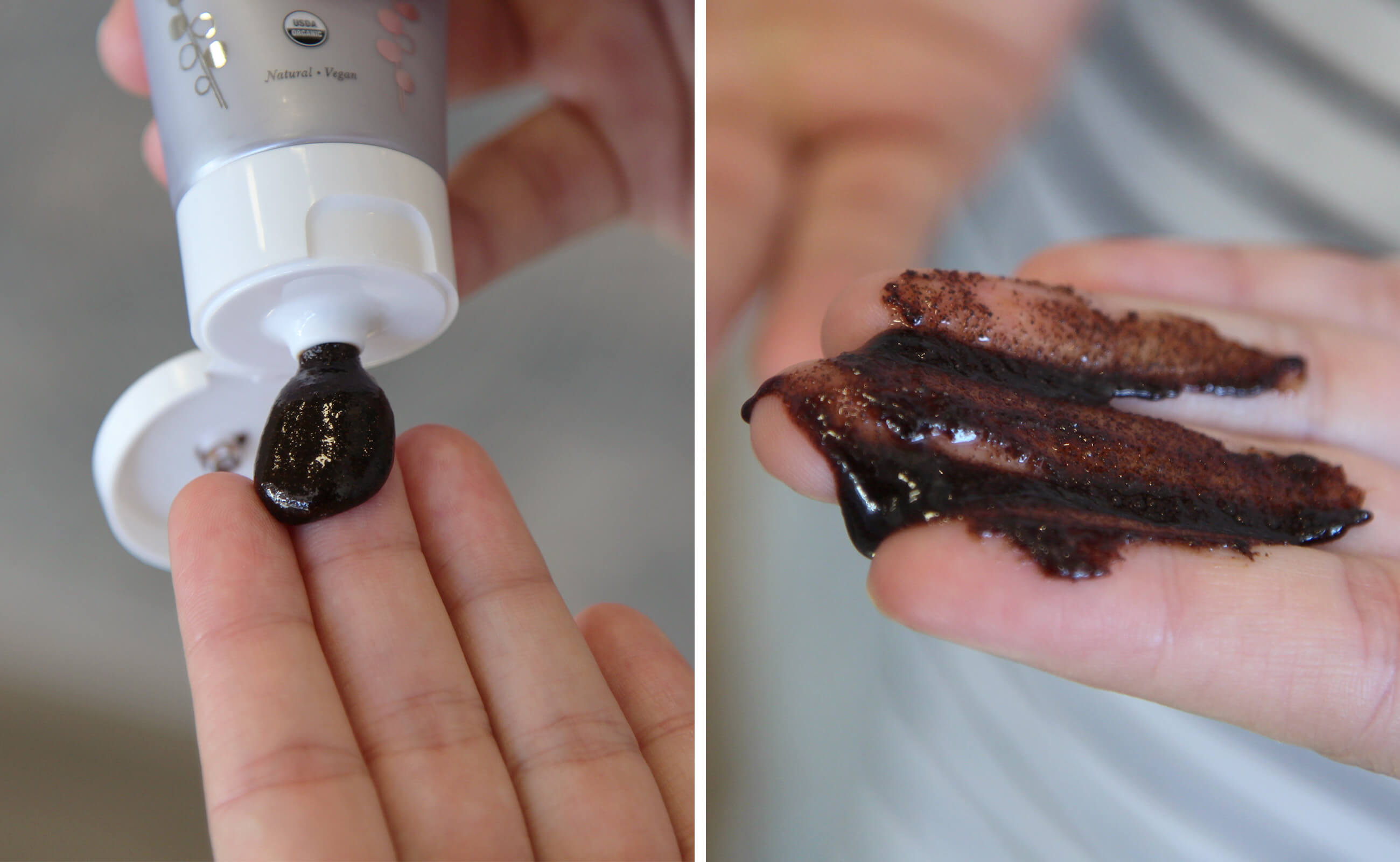 The Perfect Exfoliation Skincare Routine
If exfoliation was not your forte before, it's certain to become your new favorite form of skin cardio too - you know - fit that summer glowy skin vibe. With four powerful ways to get fresher, healthier skin, your summer skin resolutions will become achievements in no time.
If you were already someone who loved to exfoliate, we can't wait to see how much you love these products. Choose the product that best fits your lifestyle and routine. Our Acai Pulp Facial Scrub is great for someone who leads a busy or active lifestyle. Throw it on in the morning before brushing your teeth and rinse off in the shower, or carry this with you to the gym for a post-workout cleanse.
For those who need something even quicker, the Charcoal Konjac Sponge is the way to go. If you are a lover of luxurious skincare and organic beauty products, our Retinol Restorative Overnight Balm gives you extra time to pamper yourself while you sleep. We formulated this potent overnight treatment to be a potent retinol product by using vegan retinol and carrot seeds! Yes, you read that correctly!
This skin super balm also has carrots and carrot seeds which are high in beta carotene, which enhances the effects of vitamin A on the skin. It's also made with vegan retinol, avocado butter, and plant oils to moisturize and restore skin's radiance and elasticity while you sleep.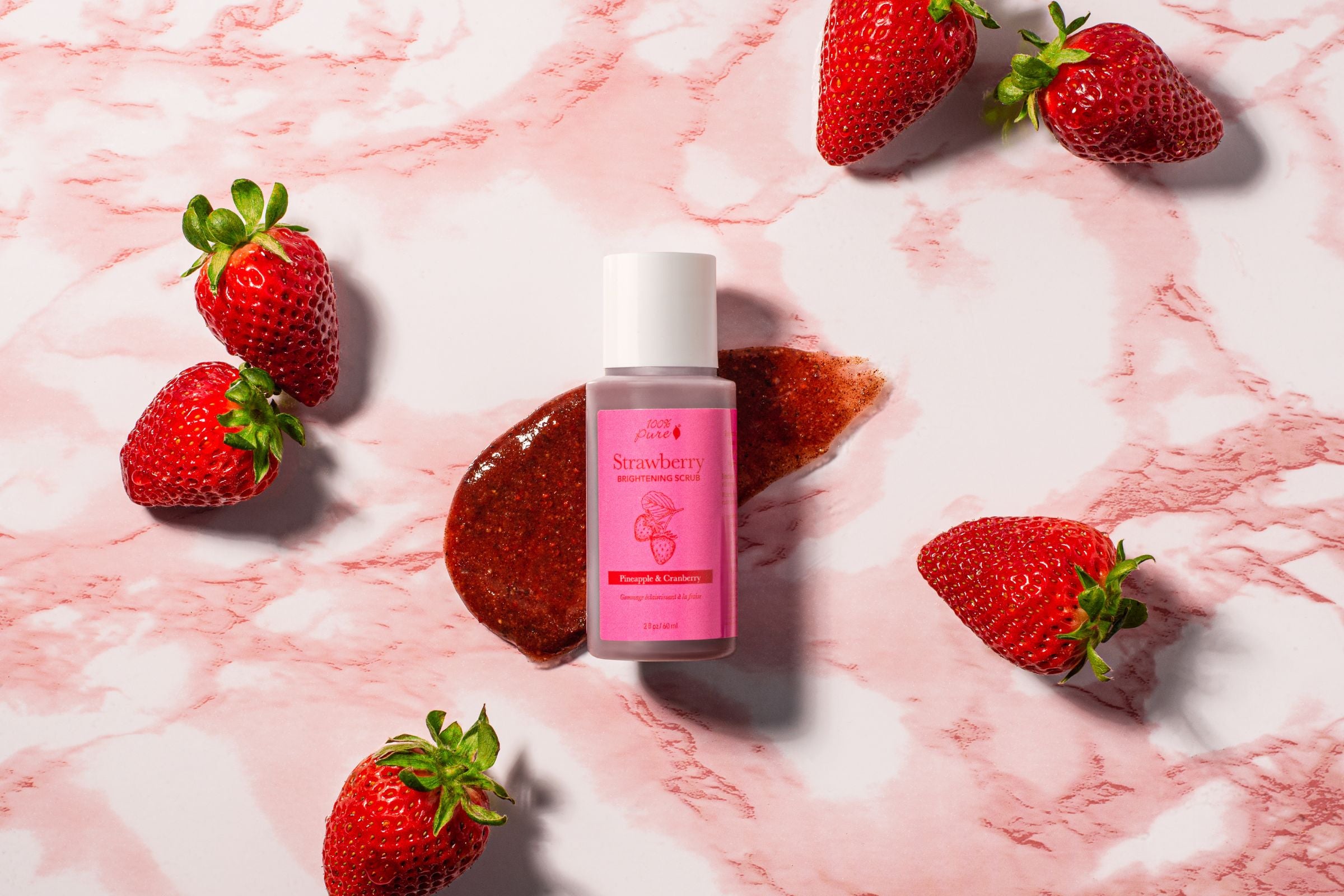 Featuring Our Strawberry Brightening Scrub

This fruit-infused jelly face scrub is a tribute to our original "Strawberry Jam Facial Scrub", which was in the first skincare collection that 100% PURE™ launched upon founding! It's designed to brighten lackluster skin and balance oil production for soft, radiant summer skin.
Strawberry, lemon, and goji berry in this scrub supply skin with rejuvenating antioxidants, while ellagic acid gently removes dullness and impurities. Three sizes of biodegradable exfoliants, such as crushed strawberry seeds, gently buff away rough patches for smooth, polished skin:
While you could easily spot super fruits in nearly every skincare or makeup product we make, we're going to focus on several of our berry fusion favorites! The inclusion of strawberry seeds, grape seeds, and cranberry seeds provides an additional exfoliating effect, helping to slough away dead skin cells and promote a smoother, brighter complexion.
Without an exfoliating cleanser or scrub, dead skin cells build up, leading to dull, sad skin. We're here to demystify this important skincare step and guide you through the best exfoliation ingredients for every skin type.
Exfoliation is not something that needs to be done every day, but even exfoliation once a week can have your skin glow brighter than any year yet and season – and beyond. It's a reasonable goal. The best part is that natural exfoliants are diverse – there's something for every skin type. That means your key to ultra-smooth, healthier-looking skin is right around the corner with a natural face exfoliator!
Frequently Asked Questions About Exfoliation
Why should I use natural skin care products to exfoliate?
Natural skin care products are usually made with ingredients that are derived from nature, like fruits, vegetables, and herbs. These ingredients can be less harsh and have fewer side effects than synthetic ones. Furthermore, they often have additional beneficial properties, such as antioxidants and vitamins.
How often should I exfoliate my skin with natural products?
This largely depends on your skin type and the type of exfoliant you're using. Generally, it's recommended to exfoliate 1-2 times per week for normal to dry skin, and 2-3 times per week for oily skin. Always listen to your skin and adjust accordingly.
Can exfoliating with natural products cause skin irritation?
While natural products are generally gentler on the skin, they can still cause irritation if not used properly. Always do a patch test before using a new product and don't exfoliate too frequently. If irritation occurs, stop using the product and consult a dermatologist.
Are natural exfoliators suitable for all skin types?
While natural exfoliators can be beneficial for all skin types, the specific product or ingredient should be chosen based on the individual's skin type and concerns. For instance, those with sensitive skin might prefer gentler exfoliators like oatmeal, while those with oily skin might benefit from more potent ingredients like citrus fruits.
How long does it take to see results from exfoliating with natural products?
This can depend on the specific product and your skin type, but generally, you may start to see improvements in your skin's texture and appearance within a few weeks of regular exfoliation. Always remember that skincare is a journey and not an overnight transformation.
We carefully hand-select products based on strict purity standards, and only recommend products we feel meet this criteria. 100% PURE™ may earn a small commission for products purchased through affiliate links.
The information in this article is for educational use, and not intended to substitute professional medical advice, diagnosis, or treatment and should not be used as such.
Sign up to our email newsletter for more blog updates and exclusive discounts.
< Older Post | Newer Post >