Embrace Your Natural Mane: Unleashing the Power of Natural Hair Products
Tame your tresses with our top picks!
Posted on June 26, 2023
Written by: 100% PURE®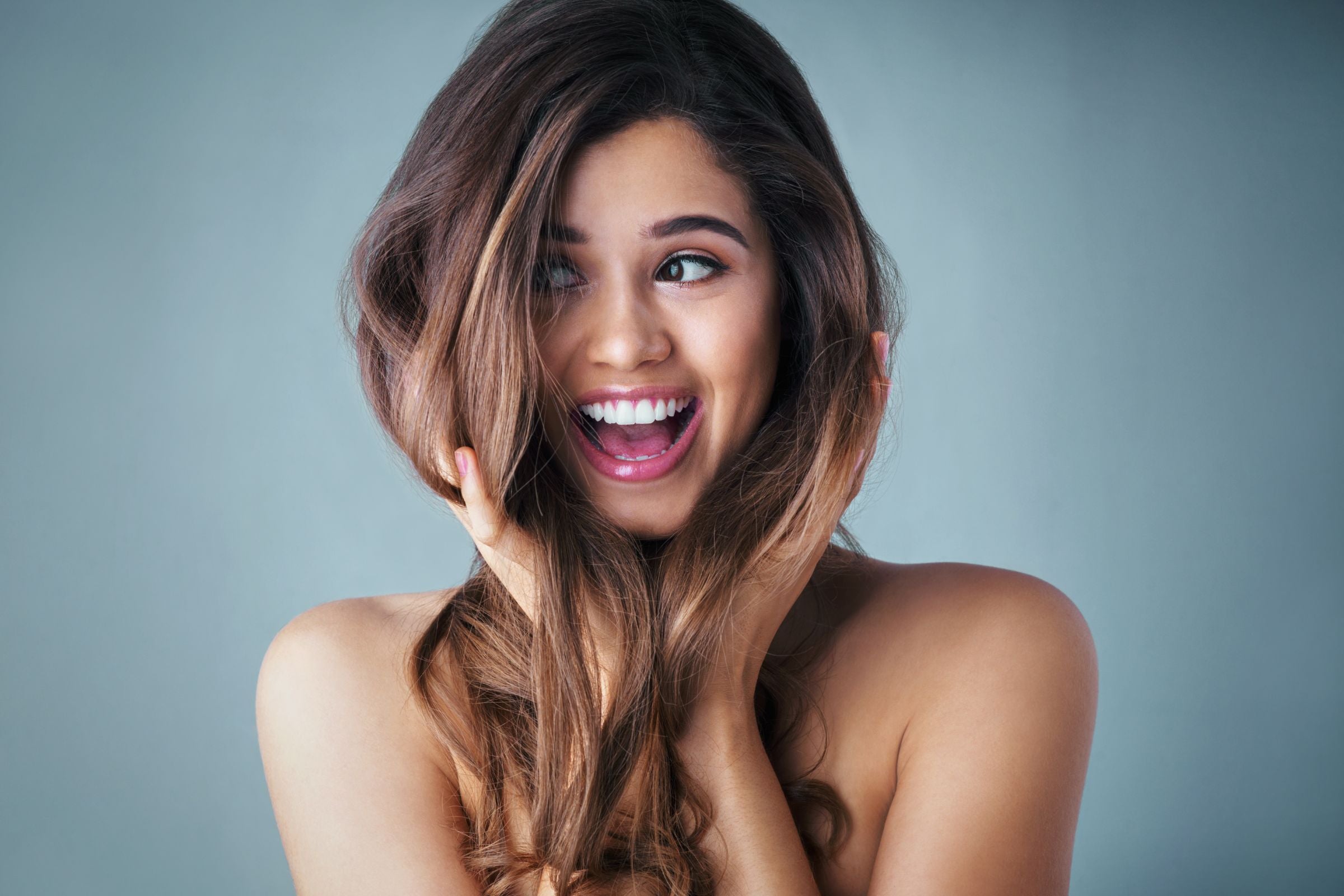 It's no secret that natural hair care products are gaining popularity and for good reason! In recent years, there's been a significant shift in the beauty industry, with an increasing number of individuals embracing their natural hair texture and seeking out natural hair care products. This growing trend, known as the natural hair care movement, has gained momentum and is transforming the way women approach hair care and styling.
But where do you begin your natural hair care journey when traditional hair care is all you know?
Don't worry–we've got your back (and your mane). In this article, we're breaking down the natural hair care movement, the ingredients, and what you need to know about natural hair care labels to make the best choice for your tresses.
The Natural Hair Care Movement
In recent years, there's been a significant shift in the beauty industry, with an increasing number of individuals embracing their natural hair texture and seeking out natural hair care products. This growing trend, known as the natural hair care movement, has gained momentum and is transforming the way women approach hair care and styling.
One of the primary driving forces behind the movement is the desire for a more sustainable and environmentally-friendly approach to beauty. Traditional hair care products often contain synthetic chemicals, harsh detergents, and artificial fragrances that can have detrimental effects on both our bodies and the environment. These chemicals not only contribute to pollution during production and disposal but can also find their way into our waterways, affecting aquatic life. By choosing natural hair care products, individuals are actively reducing their ecological footprint and promoting a healthier planet.
Beyond the environmental benefits, natural hair care products are also recognized for their potential health advantages. Many commercial hair care products contain ingredients like sulfates, parabens, and phthalates, which can strip the hair of its natural oils, cause scalp irritation, and even disrupt the endocrine system. On the other hand, natural hair care products harness the power of plant-based ingredients, essential oils, and nourishing botanical extracts to promote healthy hair growth and maintain optimal scalp health. These products are often free from harmful chemicals and are gentle yet effective in nurturing and revitalizing the hair.
On top of that, embracing natural hair care products goes hand-in-hand with celebrating diverse beauty standards and embracing individuality. For decades, there's been societal pressure to conform to certain hair standards, often favoring straight or Eurocentric hairstyles. However, the natural hair care movement helps encourage individuals to embrace their unique hair textures, whether it be coils, curls, or kinks. By using products specifically formulated for their natural hair, individuals can enhance their hair's natural beauty, texture, and manageability, allowing them to express their authentic selves with confidence.
Finally, the popularity of natural hair care products has also been fueled by the growing availability and accessibility of these products. Many beauty brands have recognized the demand for natural hair care products, making it easier than ever to embark on a natural hair care journey.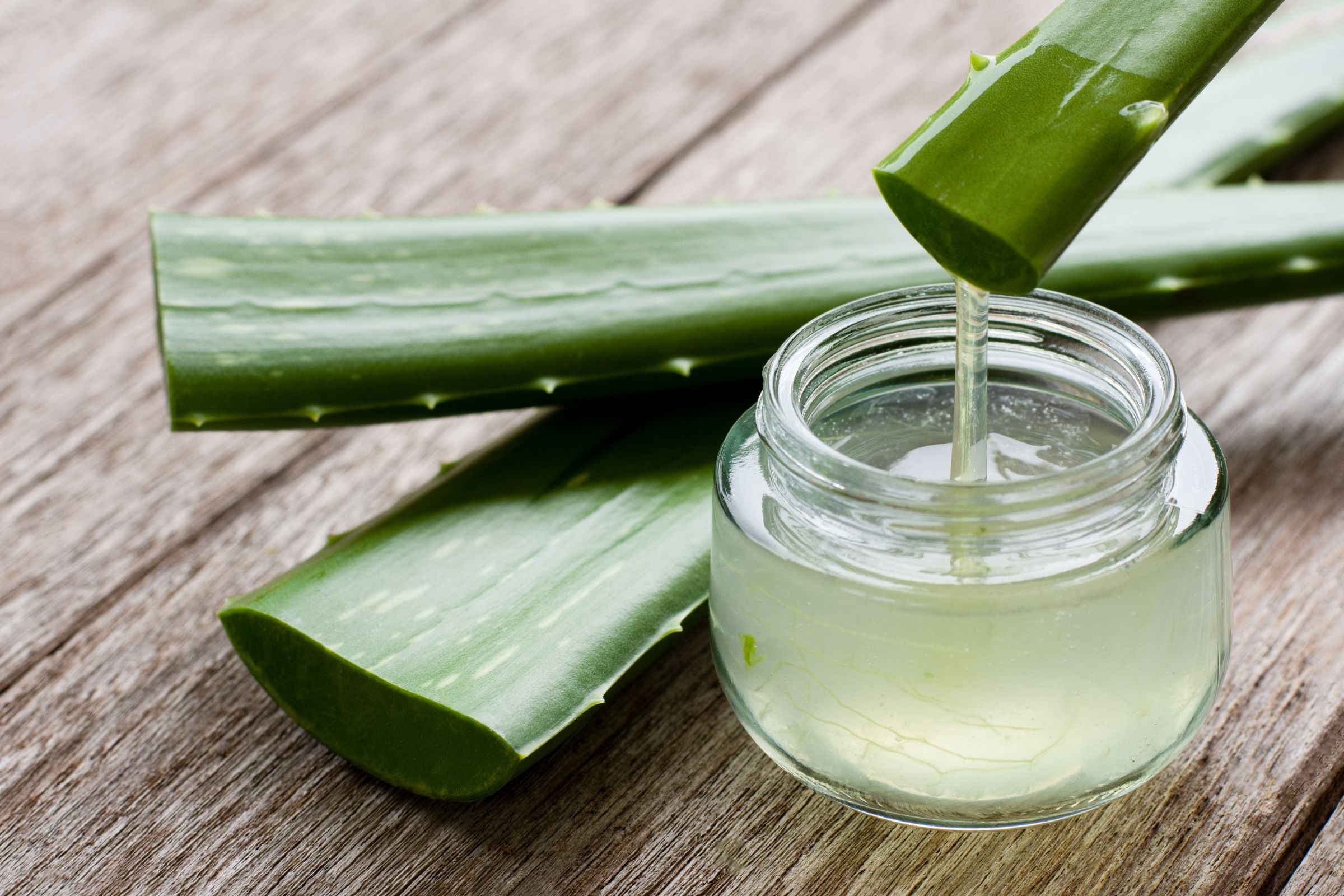 Decoding Natural Hair Care Ingredients
When it comes to hair care, more and more people are turning to natural products to embrace and enhance their natural manes. In this section, we will highlight some common natural ingredients found in hair products and explore their benefits, while debunking myths surrounding them.
Coconut Oil
Coconut oil has gained immense popularity in the world of natural hair care and for good reason! Packed with essential fatty acids, coconut oil deeply moisturizes the hair, promoting hydration and reducing frizz. It also helps strengthen the hair shaft, preventing breakage and split ends. Contrary to common myth, coconut oil does not weigh down the hair or make it feel greasy when used in moderation. Instead, it adds shine and luster to the hair, making it more manageable and vibrant.
Argan Oil
Derived from the kernels of the Moroccan argan tree, argan oil is a versatile ingredient that has been used for centuries in hair care rituals. Argan oil is rich in antioxidants, vitamins, and fatty acids that nourish and protect the hair. On top of that, it also acts as a natural heat protectant, shielding the hair from damage caused by styling tools and environmental factors. Despite the misconception that oil should be avoided by those with oily hair types, argan oil is lightweight and non-greasy, making it suitable for all hair types and textures.
Aloe Vera
Aloe vera is a powerhouse ingredient known for its soothing and healing properties. When used in hair products, it acts as a natural moisturizer and conditioner, promoting hair growth and reducing scalp irritation. Aloe vera contains enzymes that repair dead skin cells on the scalp, helping to combat dandruff and restore pH balance. Contrary to myth, aloe vera does not make the hair excessively oily. Instead, it nourishes the hair follicles, resulting in healthier, shinier, and more voluminous hair.
Understanding Labels and Making Wise Choices
When it comes to selecting hair care products, navigating through the sea of options can be overwhelming. With a world of brands and marketing claims vying for our attention, it's crucial to understand how to decipher labels and make choices that'll align with our hair's unique needs. By gaining insight into the ingredients and avoiding misleading marketing buzzwords, we can unlock the full potential of natural hair care products for a healthier, happier mane.
Here are a few pointers to help you navigate the label maze:
"All-Natural" or "Organic"
These terms may imply that a product is free from synthetic ingredients, but they aren't regulated by any standardized definition. To determine if a product is genuinely natural or organic, skin through the ingredient list and look for recognizable plant-based components.
"Chemical-Free"
All substances, whether natural or synthetic, are made up of chemicals. This phrase is often used to create a sense of safety but can often be misleading. Instead, focus on understanding the specific ingredients and their effects on your hair.
"Clinically Proven" or "Dermatologist Tested"
While these claims might suggest scientific validation, it's important to approach them critically. Check for supporting evidence or research references to substantiate the product's claims.
Newsletter
Subscribe
for more blog updates and exclusive discounts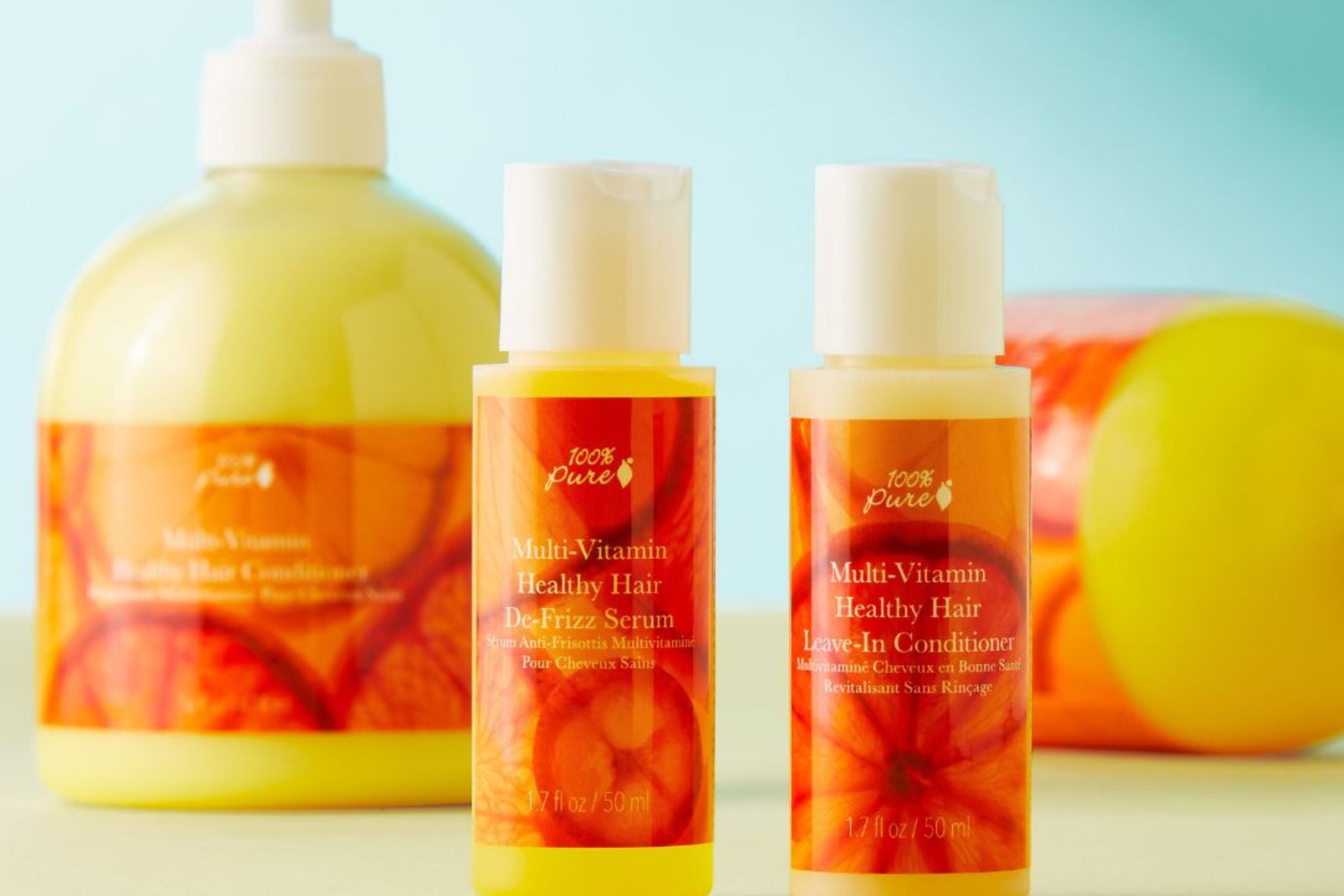 Creating Your Natural Hair Care Routine
When it comes to embracing your natural mane and unleashing the power of natural hair products, establishing a well-rounded hair care routine is essential. By incorporating the right products and practices into your daily regimen, you can nourish and enhance the health of your hair, while showcasing its unique beauty. In this section, we will provide a step-by-step guide on creating a natural hair care routine and offer recommendations for different hair types and concerns.
Step 1: Assess Your Hair Type and Concerns
The first step in creating your natural hair care routine is to identify your hair type and specific concerns. Understanding your hair's characteristics, such as its texture, porosity, and thickness, will help you choose the most suitable products and techniques. We break down how to determine your hair routine here!
Step 2: Cleansing with Natural Shampoos
Choosing the right shampoo is crucial for maintaining healthy hair. Natural shampoos free from harsh chemicals and sulfates are gentle on your hair and scalp, minimizing damage and preserving its natural oils. Our Glossy Locks Moisture Drench Shampoo is enriched with nourishing ingredients that hydrate and moisturize your hair, leaving it soft, shiny, and manageable. For those with damaged hair, our Glossy Locks Repair Shampoo is formulated to restore and strengthen your locks, promoting healthier and more resilient hair.
Step 3: Conditioning and Moisturizing
Conditioning is an integral part of any natural hair care routine, as it replenishes moisture, detangles, and adds shine to your hair. Our natural conditioners, like our Glossy Locks Moisture Drench and Repair Conditioners, are packed with plant-based ingredients that nourish and hydrate your tresses.
Step 4: Enhance with Vitamin-Packed Hair Products
To provide your hair with some extra TLC, consider incorporating multi-vitamin hair products into your natural hair care routine. At 100% PURE, we offer a range of products from our Multi-Vitamin Healthy Hair line, including shampoo, conditioner, leave-in conditioner, and De-frizz serum. These products are formulated with a blend of vitamins, antioxidants, and botanical extracts to support a fuller mane while protecting against environmental damage.
Step 5: Styling and Maintenance
Once you have cleansed and conditioned your hair, it's time to style & maintain your locks! Opt for styling products that are free from harsh chemicals and provide the hold and definition you desire. It also helps to embrace a style that will protect your hair from the elements, such as braids, twists, and buns.
Frequently Asked Questions
When it comes to natural hair care, many individuals have a range of questions about the efficacy, safety, and compatibility of these products with their unique hair needs. In this section, we aim to address some of the most common questions people have when embracing a natural hair care routine.
Q: Can natural hair products solve all my hair problems?
A: While natural hair products can certainly work wonders for your hair, it's important to set realistic expectations. Natural hair products are formulated with nourishing ingredients derived from nature, such as botanical extracts, oils, and herbs, which can provide numerous benefits. However, natural hair care products aren't always a solution to every hair problem. Factors like genetics, underlying health conditions, and environmental factors can also influence your hair's condition. Therefore, it's important to understand that natural hair products can significantly improve your hair's health and appearance, but they might not single-handedly solve all their problems.
Q: Are natural hair care products safe for colored hair?
A: Yes, many natural hair products are safe for colored hair. However, it's crucial to read the labels and choose products specifically formulated for colored or chemically treated hair. Look for products that are labeled as color-safe or mention their suitability for dyed hair. Natural hair products that are free from harsh chemicals, sulfates, and synthetic dyes are generally considered safer options for maintaining vibrant, colored hair. Additionally, it's advisable to perform a patch test before using any new product on your colored hair to ensure it doesn't cause any adverse reactions or color fading.
Q: Can I have an allergic reaction to natural hair care products?
A: While natural hair care products are generally gentler and less likely to cause allergic reactions compared to their synthetic counterparts, it's still possible to have an allergic reaction. Natural ingredients, such as essential oils or botanical extracts, can occasionally trigger allergies in some individuals. If you have a known allergy to specific natural ingredients, it's crucial to carefully read the ingredient labels and avoid products containing those substances. If you're unsure about potential allergens, performing a patch test on a small area of skin, like your inner arm, is recommended before applying the product to your hair and scalp.
Q: Is it okay to mix natural hair products with my regular ones?
A: Mixing natural hair products with your regular ones is generally safe and can even offer unique benefits. Many individuals find that incorporating natural hair products into their existing hair care routine can enhance the overall health and appearance of their hair. However, it's important to choose compatible products and consider their ingredients. Certain combinations may not work well together or could lead to undesirable effects.
With the power of natural hair care products, embracing your natural mane can be a transformative, rewarding journey. By choosing sustainable and eco-friendly options, nourishing your hair with botanical ingredients, and understanding label terminology, you can unleash the true potential of your hair.
We carefully hand-select products based on strict purity standards, and only recommend products we feel meet this criteria. 100% PURE™ may earn a small commission for products purchased through affiliate links.
The information in this article is for educational use, and not intended to substitute professional medical advice, diagnosis, or treatment and should not be used as such.
Sign up to our email newsletter for more blog updates and exclusive discounts.
< Older Post | Newer Post >