Bakuchiol Serum: Your Elixir for Smoother and Firmer Skin
The Secret Weapon for Youthful, Revitalized Skin.
Posted on June 27, 2023
Written by: 100% PURE®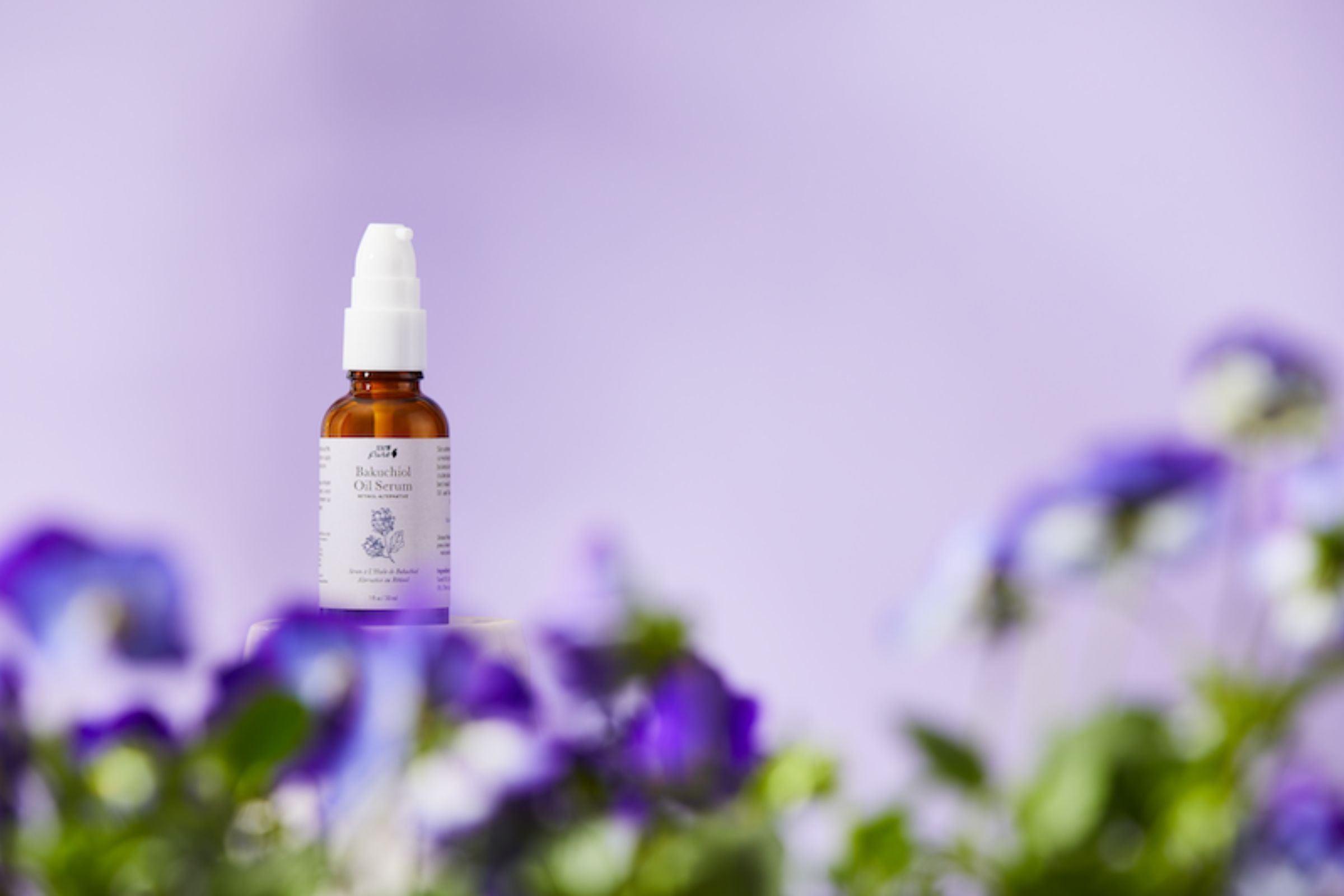 We all know how important skin care is, especially when it comes to finding effective anti-aging solutions. That's where Bakuchiol comes into the picture. If you're looking for a natural alternative that can help rejuvenate your skin without any of the potential drawbacks, Bakuchiol is worth considering. This plant-derived compound has been making waves in the beauty world for its impressive anti-aging benefits. So, let's dive in and explore what Bakuchiol is all about and why it's garnering so much attention as a game-changer in skincare.
The Science of Bakuchiol
Bakuchiol is a natural compound derived from the Psoralea corylifolia plant. It has been used in traditional Ayurvedic medicine for centuries. Originating from India, this plant-based ingredient is extracted from the seeds of the Psoralea corylifolia plant, also known as "Babchi." The seeds are processed to obtain the pure form of Bakuchiol, which is then incorporated into skincare formulations.
At the cellular level, Bakuchiol interacts with various components of the skin to promote rejuvenation. It has been shown to stimulate collagen production, which is vital for maintaining skin elasticity and reducing the appearance of fine lines and wrinkles. Bakuchiol also helps regulate cellular turnover, encouraging the shedding of dead skin cells and promoting the growth of fresh, healthy cells. Additionally, it possesses antioxidant properties, protecting the skin from damage caused by free radicals and environmental stressors. These combined effects contribute to smoother, more youthful-looking skin.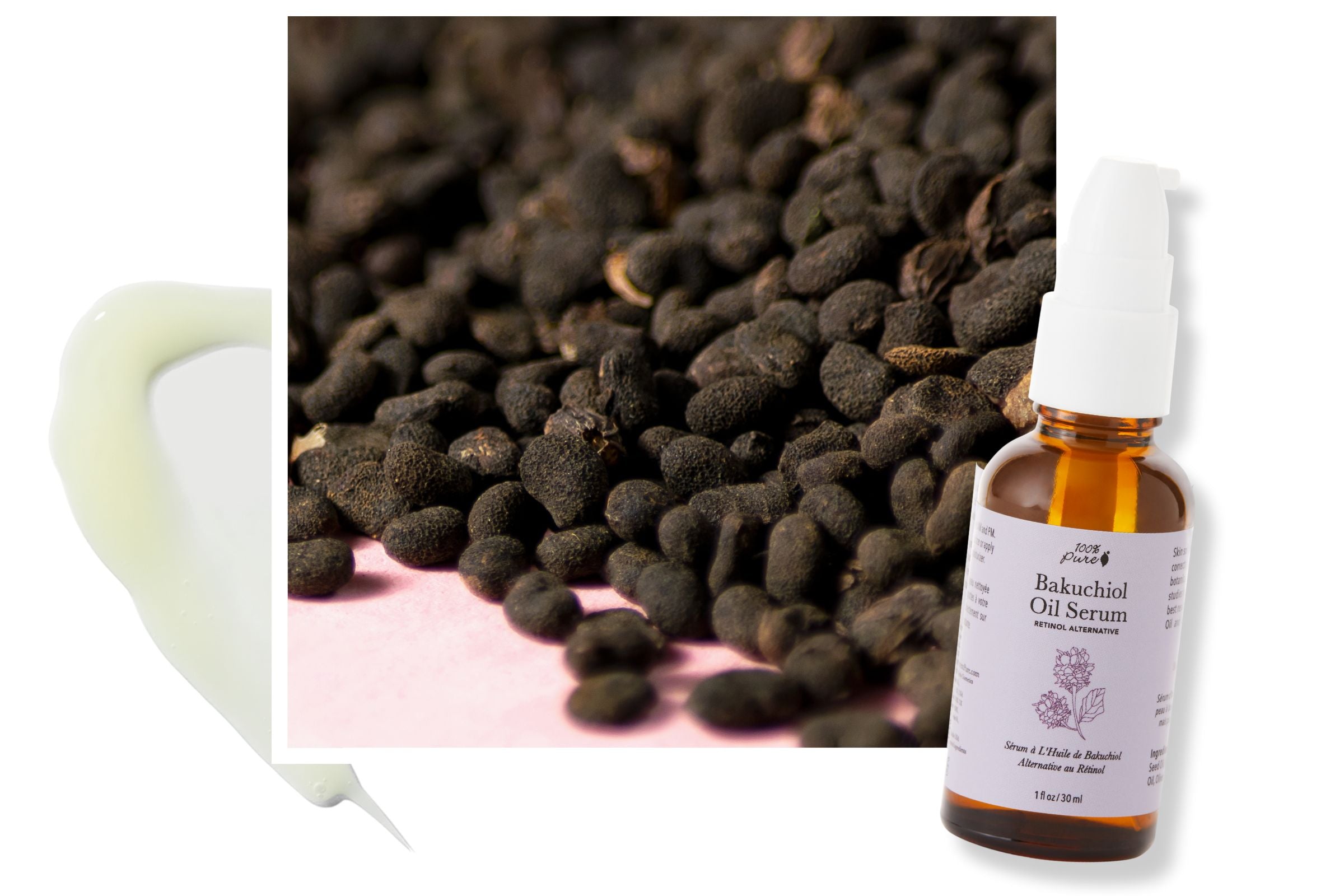 Bakuchiol vs. Retinol
Alright, let's talk about the battle of the skincare heavyweights: Bakuchiol versus Retinol. Both of these ingredients have gained quite a reputation for their anti-aging effects, but they differ in some important ways.
Effects

Retinol: Promotes collagen production, reduces wrinkles, improves skin texture, and addresses signs of aging.
Bakuchiol: Similar effects to retinol, including collagen stimulation, wrinkle reduction, and overall skin rejuvenation.
Side Effects

Retinol: Potential side effects include skin irritation, redness, peeling, and increased sensitivity to the sun.
Bakuchiol: Gentle on the skin, with minimal risk of irritation, redness, or sensitivity.
Suitability

Retinol: Effective but can be harsh, making it better suited for less sensitive skin types.
Bakuchiol: Ideal for sensitive skin, pregnant women, and breastfeeding moms due to its gentle nature and unrelatedness to vitamin A.
Usage

Retinol: Start with a low concentration and gradually increase over time to allow the skin to adjust. Avoid it during pregnancy and breastfeeding.
Bakuchiol: Safe for use during pregnancy and breastfeeding. Can be incorporated into skincare routines without the need for acclimation.
Benefits of Bakuchiol Serum
Numerous scientific studies have explored the positive effects of bakuchiol on the skin, highlighting its potential as a beneficial skincare ingredient. Here are some key findings from scientific research:
Anti-aging properties: Bakuchiol has been shown to stimulate collagen production, a crucial protein responsible for maintaining skin elasticity and reducing the appearance of wrinkles. A study published in the International Journal of Cosmetic Science found that bakuchiol increased type I collagen synthesis in human skin cells, demonstrating its ability to promote a more youthful complexion.
Comparable effects to retinol: Research published in the British Journal of Dermatology compared the effects of bakuchiol and retinol on photoaged skin. The study revealed that both ingredients significantly improved various signs of aging, including wrinkles, pigmentation, and elasticity. Bakuchiol was found to be comparable to retinol in its efficacy but without the associated side effects.
Antioxidant activity: Bakuchiol possesses antioxidant properties, which help protect the skin from oxidative stress caused by free radicals and environmental factors. A study in the Journal of Cosmetic Dermatology demonstrated the ability of bakuchiol to scavenge free radicals and inhibit lipid peroxidation, indicating its potential as a protective agent against skin damage.
Skin barrier enhancement: Bakuchiol has shown promise in improving the skin's barrier function. It aids in strengthening the skin's protective barrier, reducing transepidermal water loss, and enhancing moisture retention. This was observed in a study published in the Journal of Ethnopharmacology, which highlighted bakuchiol's potential to improve skin hydration and integrity.
Newsletter
Subscribe
for more blog updates and exclusive discounts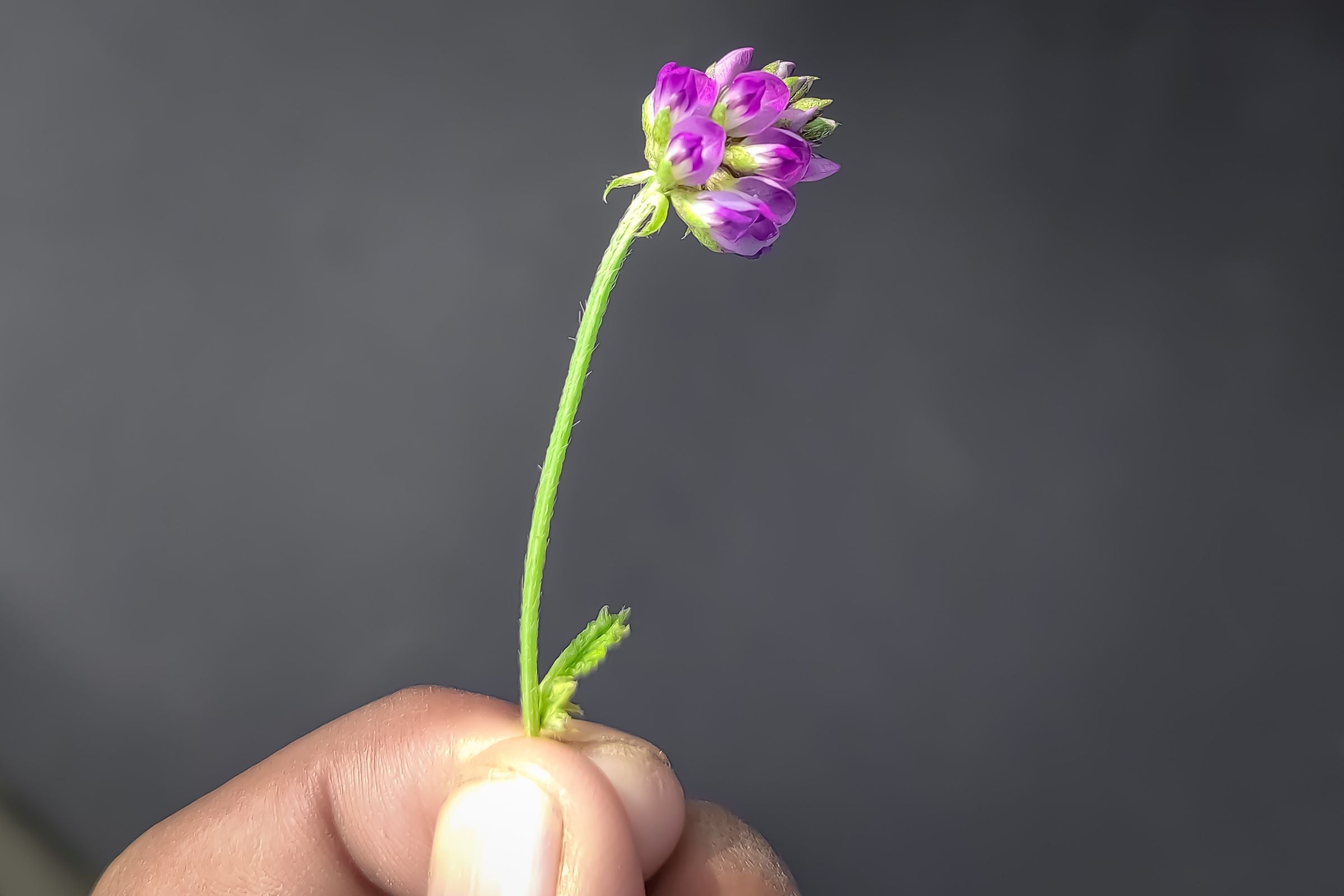 How to Incorporate Bakuchiol into Your Skincare Routine
Incorporating Bakuchiol into your skincare routine is easy and can provide wonderful benefits for your skin. Here's a step-by-step guide on how to use Bakuchiol serum in your daily regimen, along with some tips on combining it with other skincare products:
Step 1: Cleanse your skin: Start by using a gentle cleanser like the 100% PURE Bakuchiol Cleanser to remove dirt, oil, and impurities from your skin. Gently massage it onto damp skin, then rinse with lukewarm water and pat dry.
Step 2: Tone (optional): If you typically use a toner in your routine, try applying the 100% PURE Flower Water Toner after cleansing to balance your skin's pH levels. This step is optional but can be beneficial for some individuals.
Step 3: Apply Bakuchiol serum: Take a few drops of the 100% PURE Bakuchiol Serum onto your fingertips and gently massage it into your face and neck. Focus on areas where you want to target signs of aging or improve skin texture. Allow the serum to fully absorb into the skin before moving to the next step.
Step 4: Moisturize: Follow up with the 100% PURE Bakuchiol Moisturizer to provide additional hydration and seal in the benefits of the serum. Apply a small amount to your face and neck, gently massaging it using upward motions.
Step 5: Sunscreen: In the daytime, it's crucial to protect your skin from harmful UV rays. Finish off your routine by applying a broad-spectrum sunscreen with at least SPF 30. Sunscreen helps prevent sun damage and maintains the benefits of Bakuchiol.
Frequently Asked Questions
Is Bakuchiol safe for all skin types?
It is mostly considered safe for most skin types. Its gentle nature makes it suitable for sensitive and acne-prone skin. However, individuals with specific allergies or sensitivities should exercise caution and conduct patch tests before using products containing bakuchiol.
Can I use Bakuchiol while pregnant or breastfeeding?
Bakuchiol is considered a safer alternative to retinol due to its lack of adverse side effects on the skin. Unlike retinol, bakuchiol is unrelated to vitamin A, which makes it a viable option for pregnant women and those who are breastfeeding, providing a safer choice for skincare during these periods.
How quickly can I expect to see results with Bakuchiol?
With regular use of bakuchiol, individuals can typically expect to see noticeable improvements in their skin within approximately four weeks. Continued use for up to eight weeks may reveal more significant changes, such as a reduction in fine lines, improved skin texture, and a more radiant complexion.
Can Bakuchiol cause skin sensitivity?
Bakuchiol is considered safe for most individuals and is known for its gentle nature. It is less likely to cause skin sensitivity compared to other active ingredients like retinol. It is generally well-tolerated by most skin types.
Bakuchiol has emerged as a promising skincare ingredient with a range of potential benefits. Its ability to stimulate collagen production, reduce wrinkles, provide antioxidant protection, and exhibit anti-inflammatory properties makes it an attractive alternative to other active ingredients like retinol.
Whether you're seeking to address signs of aging or simply maintain a healthy complexion, Bakuchiol offers a natural and effective option. As the skincare industry continues to evolve, it's exciting to explore new ingredients like Bakuchiol that can contribute to healthier, more vibrant skin.
We carefully hand-select products based on strict purity standards, and only recommend products we feel meet this criteria. 100% PURE™ may earn a small commission for products purchased through affiliate links.
The information in this article is for educational use, and not intended to substitute professional medical advice, diagnosis, or treatment and should not be used as such.
Sign up to our email newsletter for more blog updates and exclusive discounts.
< Older Post | Newer Post >