Do These Tools *Really* Give You Better Skin?
From facial cleansing brushes to microneedling, we're investigating if these beauty tools are worth the hype!
Posted on October 19, 2018
Written by: 100% PURE®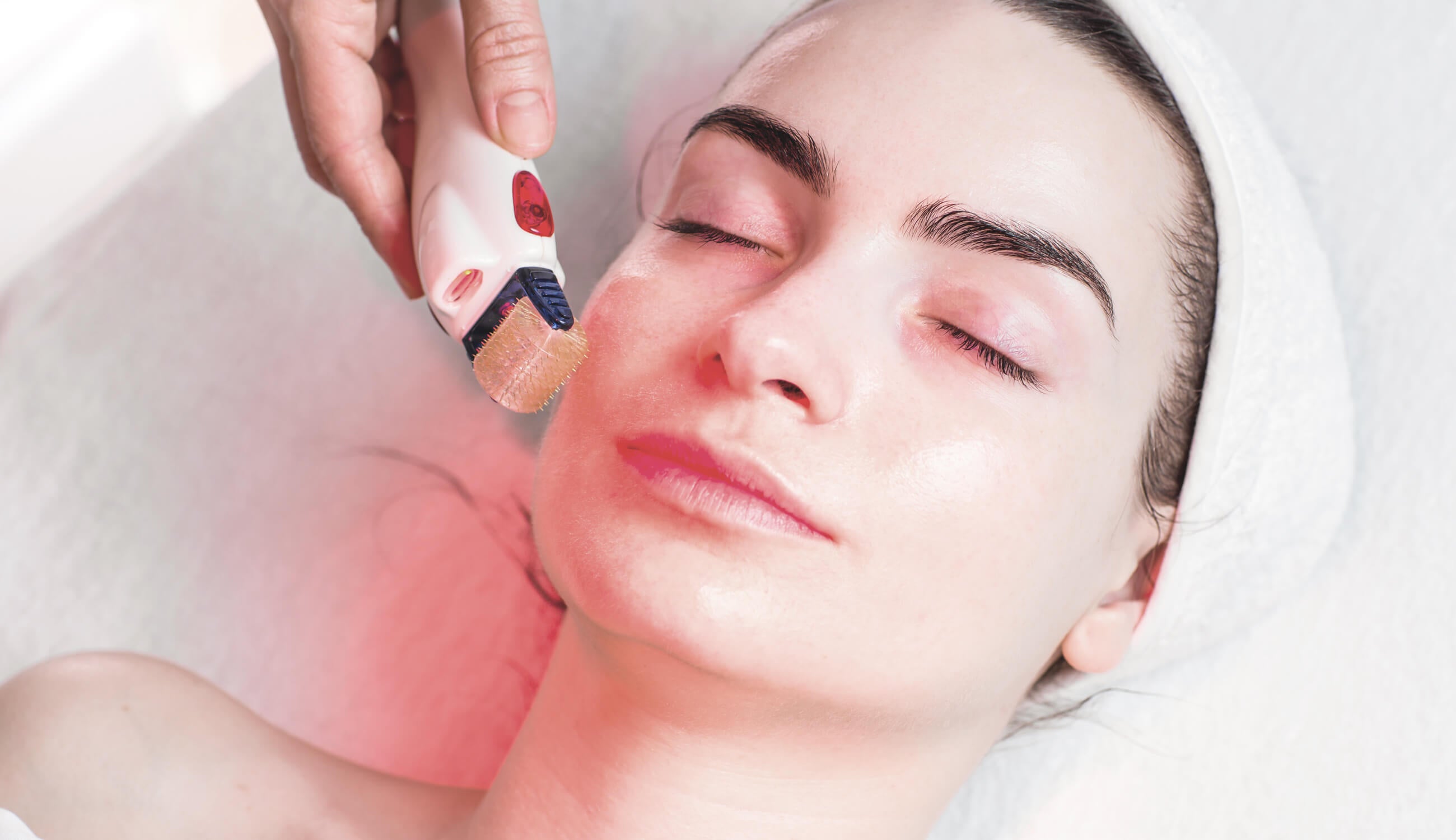 Magic or myth: expensive, trendy, and unique skin care gadgets are the key to poreless perfect skin. What do you think? Well if we're being 100% pure-ly honest, even we are guilty of searching for that magical skin care unicorn to cure all of our facial woes.
Whether you're struggling with acne, dull skin, firmness and elasticity or just lack of excitement for your skincare routine, there's now a tool out there to address it. It doesn't help that we see our friends, favorite influencers, and celebrities trying out all the latest gadgets. This hype makes it easy to fall down the research rabbit hole, ending up without much solid proof on if the tools actually work. We're here to fact-check if tools like jade rollers, microneedle brushes, and konjac sponges are worth the work and effort, or just full of fluff.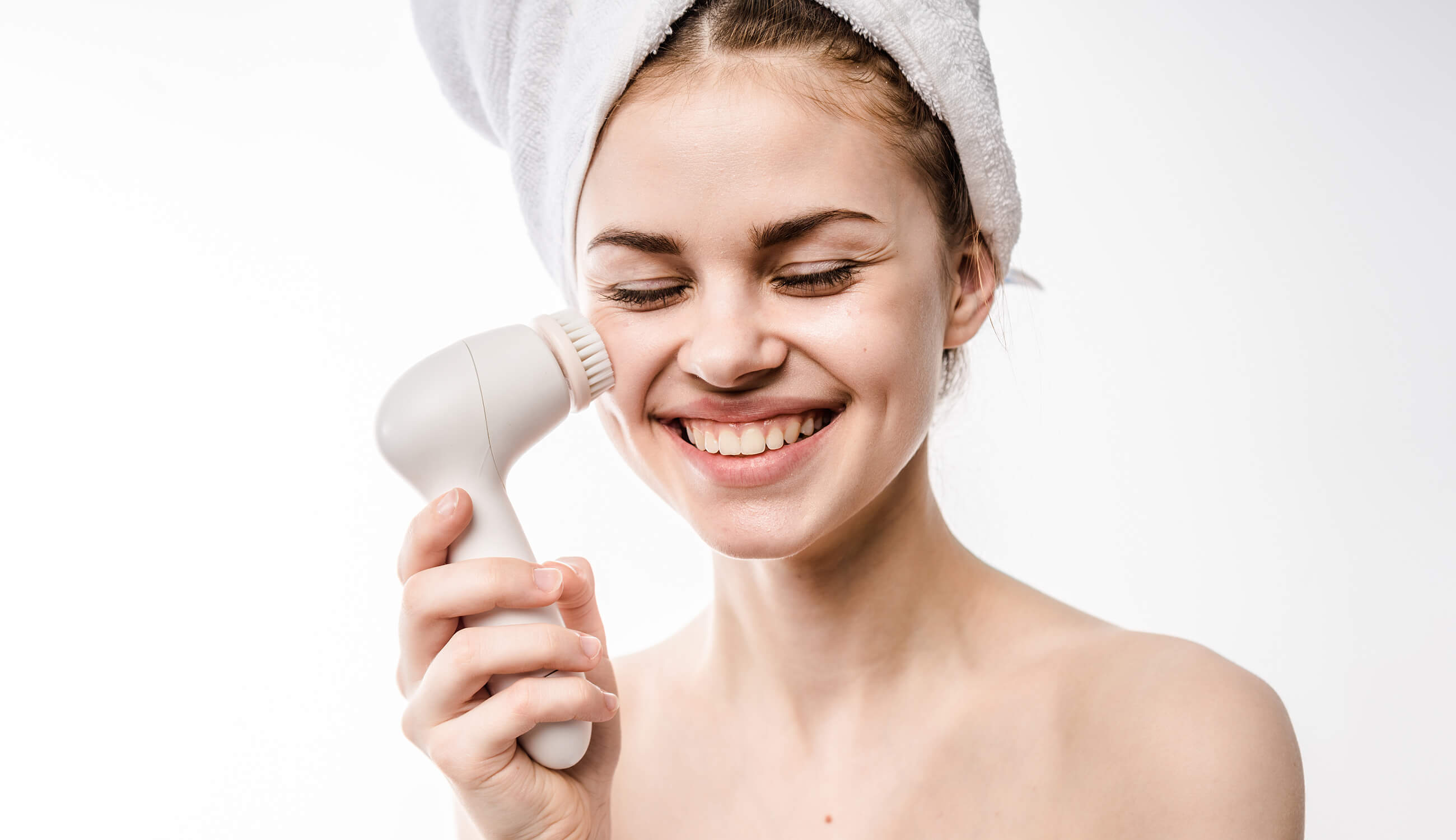 Facial Cleansing Brush
Saying that you want a facial cleansing brush is a little like going to an ice cream parlor and saying you want ice cream – there are dozens of options to choose from. There are brushes best used dry, brushes that spin, ones that vibrate, those that are silicone… the list goes on and on. The question is, do they work? The verdict is: yes. While there are many different types of facial brushes out there on the market, many are primarily used for cleansing, removing dead skin cells, and stimulating blood flow, oxygen, and collagen activity.
Silicone Facial Pads: These types of brushes are fun to use just because of how soft and squishy they feel, and that's kind of the point. Their texture means that they are non-porous, so they are less prone to absorbing bacteria, and they are super gentle for all types of skin. Be sure to find a silicone pad or attachment that features medical grade silicone.
Nylon Brushes: These are traditional cruelty-free, hair-like brushes similar to the well-known Clarisonic. These act as high powered exfoliators that cleanse the skin in concert with your favorite cleanser. Do these brushes work? Yes, but with some hesitation. They're not exactly goof-proof, and can cause some flare-ups if you are prone to acne, redness, eczema, etc. While they do work for cleansing and general optimization of your entire skin care routine, we're not exactly crazy in love with them.
Stationary vs. Spinning: Give a girl a face brush and she can conquer the day, but give her one that moves and she can conquer the world -- or something like that, right? The 'moving' feature on many facial brushes – in our opinion – is kind of a gimmick. While there is some merit behind a spinning brush being more stimulating and sweeping for dirt and debris, it can generally increase the likelihood of irritation or a breakout. We tend to believe a vibrating brush just feels nice, but #selfcare.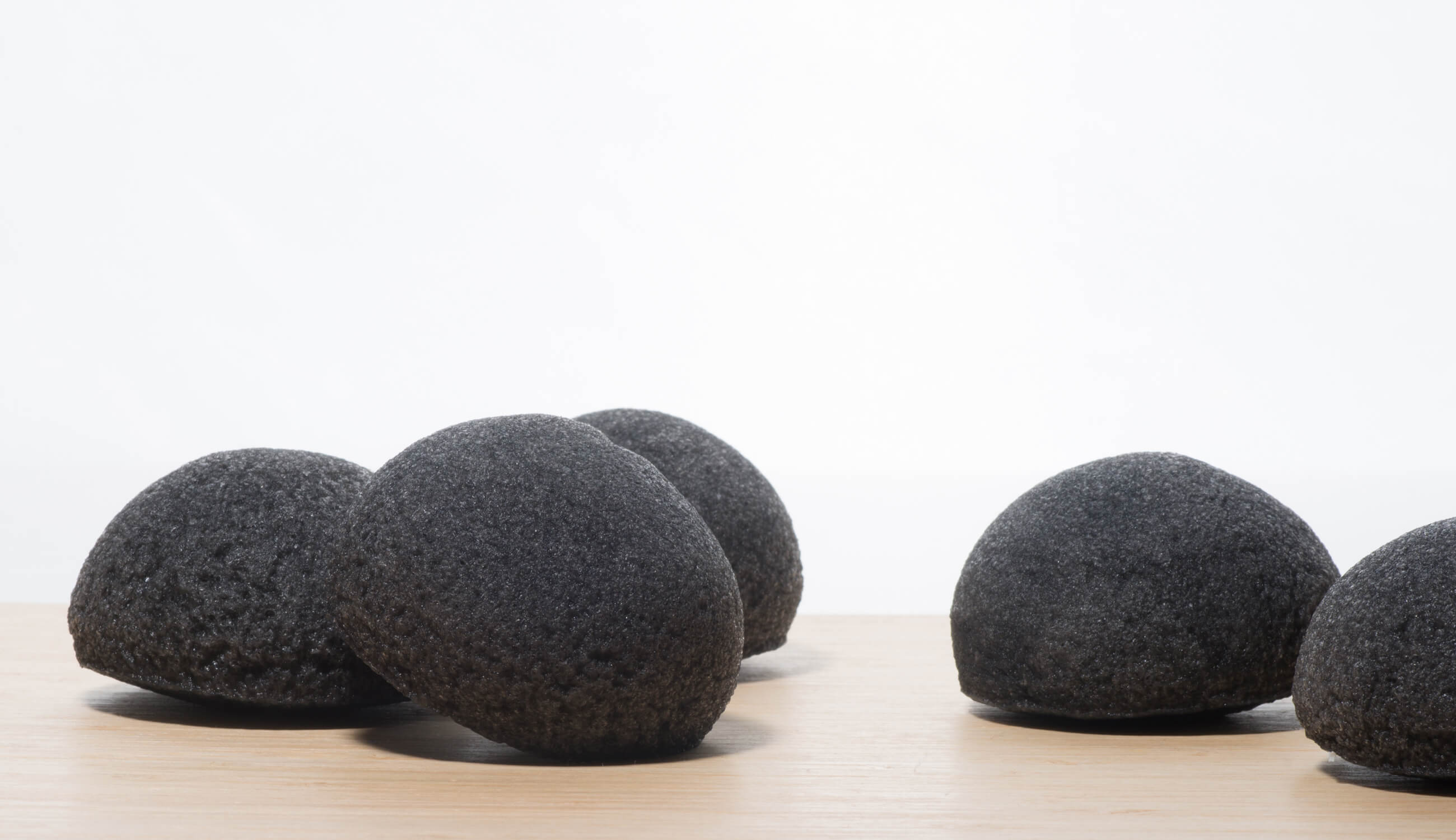 Konjac Sponge
If you're a longtime fan of 100% PURE then it probably won't take you long to guess that we're totally in love with konjac sponges. Their benefits are no myth! Not only is our Konjac Sponge vegan and cruelty free, it is plant-based and biodegradable. We've blogged all about the merits of this sponge and its sweetness in its simplicity. It features just two ingredients: konjac and bamboo charcoal. Infused with potassium and magnesium naturally found in the ingredients, this sponge is detoxifying, brightening, cleansing and nourishing for the skin.
Facial Rollers
The idea of rolling onto the skin isn't totally new, but the idea of doing it with a sharp, spike-covered roller (yes, sounds like a medieval torture device) or a luxurious crystal is definitely a beauty 'craze' if we've ever heard of one. The concept is to assist in depuffing, drainage, collagen stimulation, and relieving facial muscle tension. But do they work?
Jade Roller: Is it just us, or does this product have luxury written all over it? It is pretty to look at, and therefore motivating to use -- but may not be making that much of an impact in your routine. Using it certainly feels like getting a nice facial massage, and it has a few more true benefits. When stored in the refrigerator prior to use, the cold and firm rolling pressure of jade can cause temporary pore tightening, and lymphatic drainage that's beneficial for de-puffed eyes and face. We do think that with consistency and time, a jade, or crystal roller of any kind, can positively impact the skin -- but not to great lengths. Overall, this product is a tool of the ever-infectious #luxury skincare trade -- and won't change much on your skin's surface.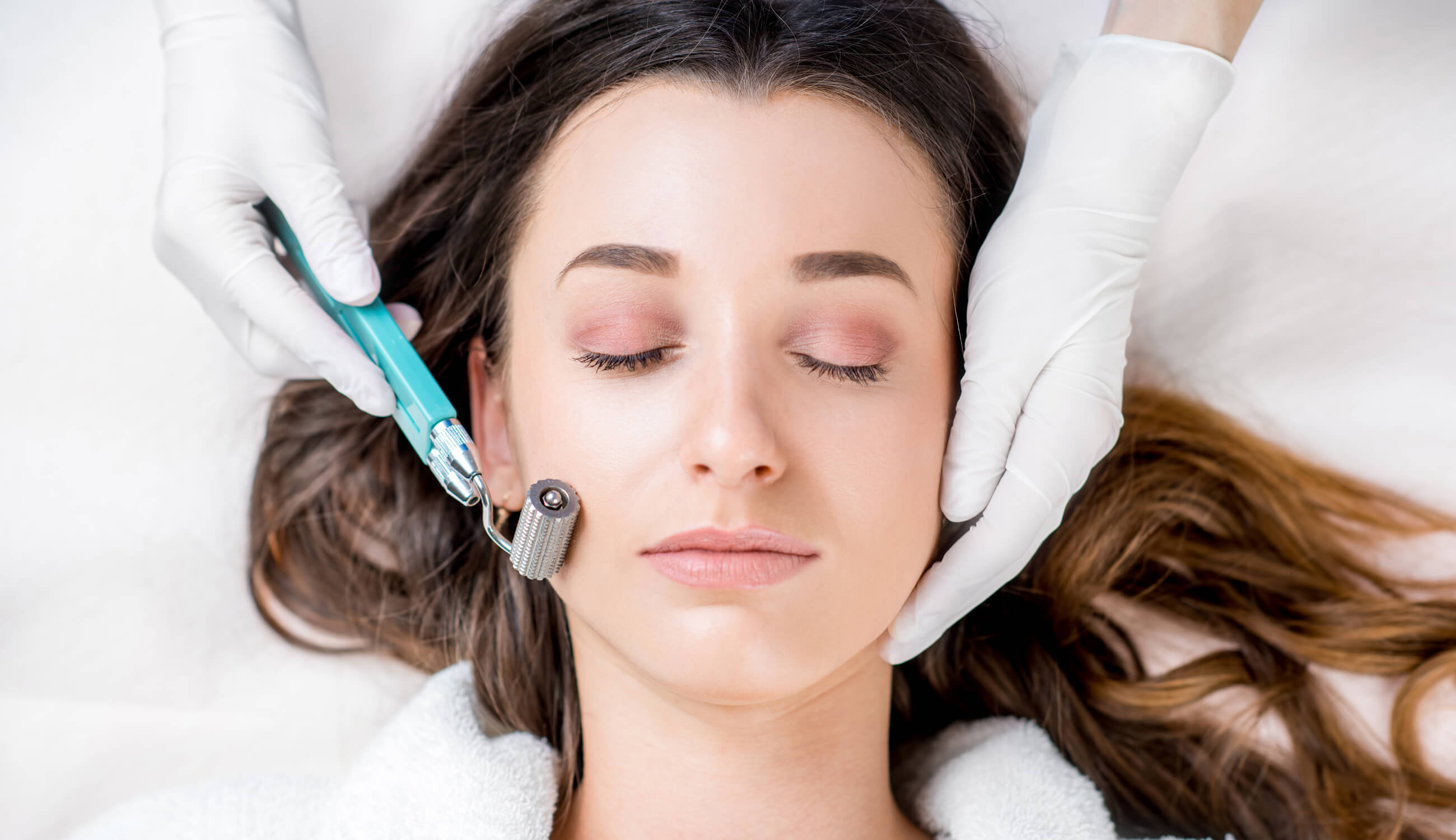 Derma Roller: This skin care gadget goes by a few names: primarily "microneedling" and "collagen induction therapy". It is said to assist in reducing wrinkles by triggering the production of collagen. It's also famed for assisting with acne, dark spots, and increasing firmness of the skin. We believe these tools can work, but with caveats.
Due to the nature of these tools, the risk of contamination and bacteria is quite high. So it is highly recommended to see your dermatologist or esthetician for treatment rather, than trying it at home. Most importantly, this is not an overnight, instant beauty miracle. In moderation and with time (the same amount of time it would take any other quality cosmetic product to show results), you can see skin improvements with derma rollers, but we don't believe it is worth the risk for a DIY skincare routine.
Have you made any changes to your Amazon shopping cart after reading this? Follow us and share your thoughts on Instagram, at @100percentpure or with hashtag #100percentpure!
We carefully hand-select products based on strict purity standards, and only recommend products we feel meet this criteria. 100% PURE™ may earn a small commission for products purchased through affiliate links.
The information in this article is for educational use, and not intended to substitute professional medical advice, diagnosis, or treatment and should not be used as such.
Sign up to our email newsletter for more blog updates and exclusive discounts.
< Older Post | Newer Post >