Discover the Benefits of Tinted Moisturizers for a Natural Look
Your Guide to Achieving Effortless Beauty!
Posted on August 25, 2023
Written by: 100% PURE®
In the modern world of beauty, minimalism is making waves. With an increasing emphasis on authentic and effortless beauty, many are ditching their high-coverage foundations and thick concealers for lighter and more natural alternatives.
Enter tinted moisturizers, the perfect blend of skincare and makeup, merging hydration with a touch of color.
And here's everything you need to know about them!
Understanding Tinted Moisturizers
Tinted moisturizers are a beauty staple that blends the hydrating properties of a daily moisturizer with the skin-toning benefits of a lightweight foundation. Essentially, they provide a two-in-one solution: moisturizing the skin while offering a sheer tint to even out skin tone and cover minor imperfections.
The key distinction between a tinted moisturizer and a traditional foundation is its formula. Tinted moisturizers are typically infused with skin-nurturing ingredients like hyaluronic acid, ceramides, antioxidants, and sun protection. Their texture is generally more lightweight and breathable than foundations, ensuring the skin remains hydrated throughout the day.
Upon application, tinted moisturizers provide a veil of hydration, locking in essential moisture. The subtle pigmentation melds seamlessly with the skin, delivering a 'barely-there' coverage. They often work by diffusing light, giving the skin a soft-focus effect that blurs minor blemishes, fine lines, and imperfections. Some advanced formulas even contain ingredients that can help address specific skin concerns such as redness, dullness, or uneven texture.
The SPF commonly found in many tinted moisturizers serves as a bonus, providing essential sun protection. This is crucial because daily sun exposure, even on cloudy days, can accelerate skin aging and increase the risk of skin damage.
The rise in popularity of tinted moisturizers can be attributed to several factors:
1. Natural Appearance: In an era where many are embracing their natural beauty and moving away from heavy makeup looks, tinted moisturizers are a perfect match. They offer just enough coverage to enhance, without masking, the skin's natural beauty.
2. Simplicity and Convenience: Combining hydration and color in one step can simplify a morning routine, making it especially appealing for those on the go or those who prefer minimalism in their beauty regimen.
3. Skin Health Benefits: Beyond mere aesthetics, many tinted moisturizers are formulated with beneficial ingredients that support skin health. Regular use can lead to improved skin texture, hydration, and overall radiance.
4. Versatility: Suitable for a wide range of skin types, tinted moisturizers can be layered with other products or worn alone, making them versatile for various occasions – from a day at the beach to a night out.
Tinted moisturizers cater to the contemporary desire for products that are both functional and beautifying. They are a testament to the evolving beauty landscape, where the lines between skincare and makeup are becoming increasingly blurred. For many, they are the epitome of achieving a fresh, natural glow while still caring for their skin's overall health.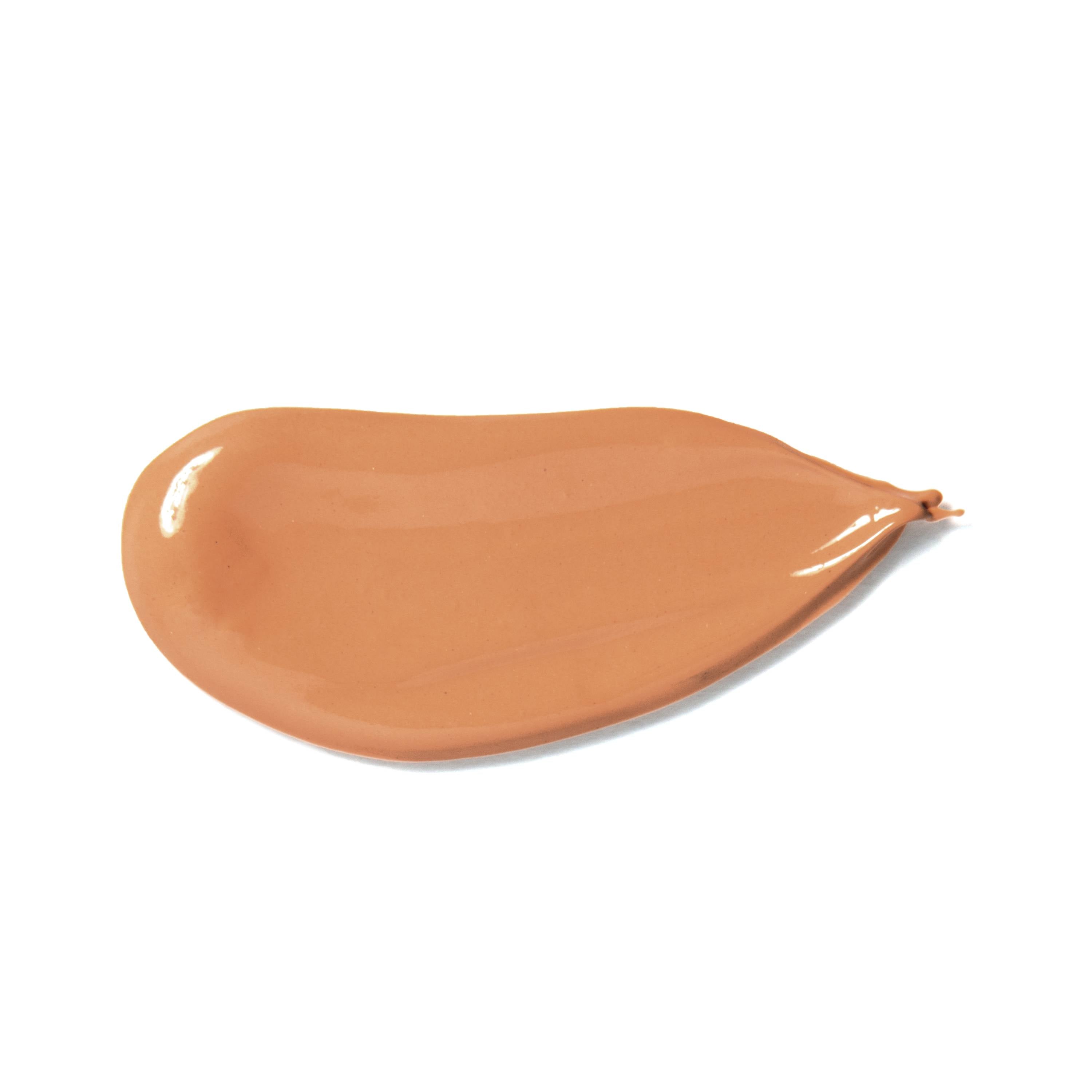 The Benefits of Tinted Moisturizers
Tinted moisturizers have made a significant mark in the beauty and skincare industry due to their multifunctional benefits. These hybrid products are an amalgamation of skincare and makeup, catering to the needs of individuals who seek convenience, efficiency, and a touch of enhancement for their skin. Let's go on a deep dive into the key benefits of using tinted moisturizers:
Hydration for the Skin: One of the primary components of tinted moisturizers is, as the name suggests, moisturizing agents. Whether you have dry, oily, or combination skin, a tinted moisturizer offers hydration that can help keep your skin supple and refreshed throughout the day. Ingredients like hyaluronic acid, ceramides, and glycerin are often included to draw moisture into the skin, ensuring it remains plump and vibrant.
Lightweight Coverage: Unlike full-coverage foundations that might feel heavy or cakey, tinted moisturizers provide a sheer to light coverage. This means that they subtly even out skin tone, blur imperfections, and give the face a luminous finish without masking its natural texture. This lightweight nature is perfect for those who prefer a "no-makeup" makeup look or simply want to let their natural beauty shine through.
Time-Saving 2-in-1 Product: In the fast-paced world we live in, saving time during our morning routines can be a boon. Tinted moisturizers eliminate the need to apply a separate moisturizer and foundation, streamlining the makeup application process and letting you get on with your day more swiftly.
Sun Protection: Many tinted moisturizers come fortified with SPF, protecting against harmful UV rays. This added benefit means you're not only enhancing your skin's appearance but also shielding it from potential sun damage.
Enhanced Natural Beauty: Tinted moisturizers don't just cover; they enhance. Their sheer coverage allows freckles, natural undertones, and other unique skin features to show through.
The resulting look is radiant, authentic, and uniquely you.
Nourishing Ingredients: Modern tinted moisturizers often come infused with various beneficial ingredients like antioxidants, vitamins, and botanical extracts. These ingredients can address specific skin concerns such as redness, dullness, or signs of aging, ensuring that you're not only beautifying your skin but also nourishing it.
Suitable for All Skin Types: The diverse range of tinted moisturizers available today means there's a formula for everyone. Whether you have sensitive skin, acne-prone skin, or mature skin, there's likely a tinted moisturizer tailored to meet your unique needs.
Key Ingredients in Tinted Moisturizers
Tinted moisturizers have grown in popularity as a multi-functional beauty product, offering hydration, light coverage, and often sun protection. Here's an exploration of the primary ingredients typically found in these products and their benefits for skin health and beauty:
Hyaluronic Acid (HA)
What is it? Hyaluronic acid is a naturally occurring substance in our skin that has the unique ability to retain immense amounts of moisture.
Benefits: As a potent humectant, HA draws moisture from the surrounding environment and binds it to the skin, promoting hydration, elasticity, and a plump appearance. This makes the skin appear more youthful and helps reduce the visibility of fine lines and wrinkles.
Ceramides
What is it? Ceramides are lipids (fats) that are found in high concentrations within cell membranes.
Benefits: They play a crucial role in determining how skin functions and appears. Ceramides help form the skin's natural barrier, ensuring it retains moisture and remains protected against external aggressors like pollutants and irritants. In tinted moisturizers, they help to maintain hydration, smoothness, and overall skin health.
Mineral Pigments
What is it? Mineral pigments, like iron oxides, titanium dioxide, and zinc oxide, are natural inorganic pigments that provide the tint in these moisturizers.
Benefits: Beyond offering coverage, these pigments can have added skin benefits. For instance, titanium dioxide and zinc oxide act as physical sunscreens, reflecting harmful UV rays. They're also suitable for sensitive skin, as they're less likely to cause reactions or irritations compared to some chemical sunscreens or synthetic dyes.
SPF (Sun Protection Factor)
What is it? SPF indicates the level of protection a product offers against UVB rays, which are responsible for causing sunburn.
Benefits: Including SPF in tinted moisturizers ensures protection against harmful sun exposure, which can lead to premature aging, sunburn, and an increased risk of skin cancer. Broad-spectrum SPF will also protect against UVA rays, which can penetrate deeper and contribute to skin aging and DNA damage.
Antioxidants (like Vitamin E, Vitamin C)
What is it? Antioxidants are molecules that fight against free radicals—unstable atoms that can damage cells, leading to aging and disease.
Benefits: Incorporated into tinted moisturizers, antioxidants offer added defense against environmental damage, including from UV rays, pollution, and other stressors. They can help brighten the skin, promote an even skin tone, and support collagen production.
Botanical Extracts (like Aloe Vera, Chamomile)
What is it? These are compounds derived from plants, herbs, and flowers.
Benefits: Many botanical extracts offer soothing, anti-inflammatory, and moisturizing properties. For instance, aloe vera is renowned for its calming effect, making it ideal for irritated or sunburned skin. Chamomile, on the other hand, can help reduce redness and inflammation.
Newsletter
Subscribe
for more blog updates and exclusive discounts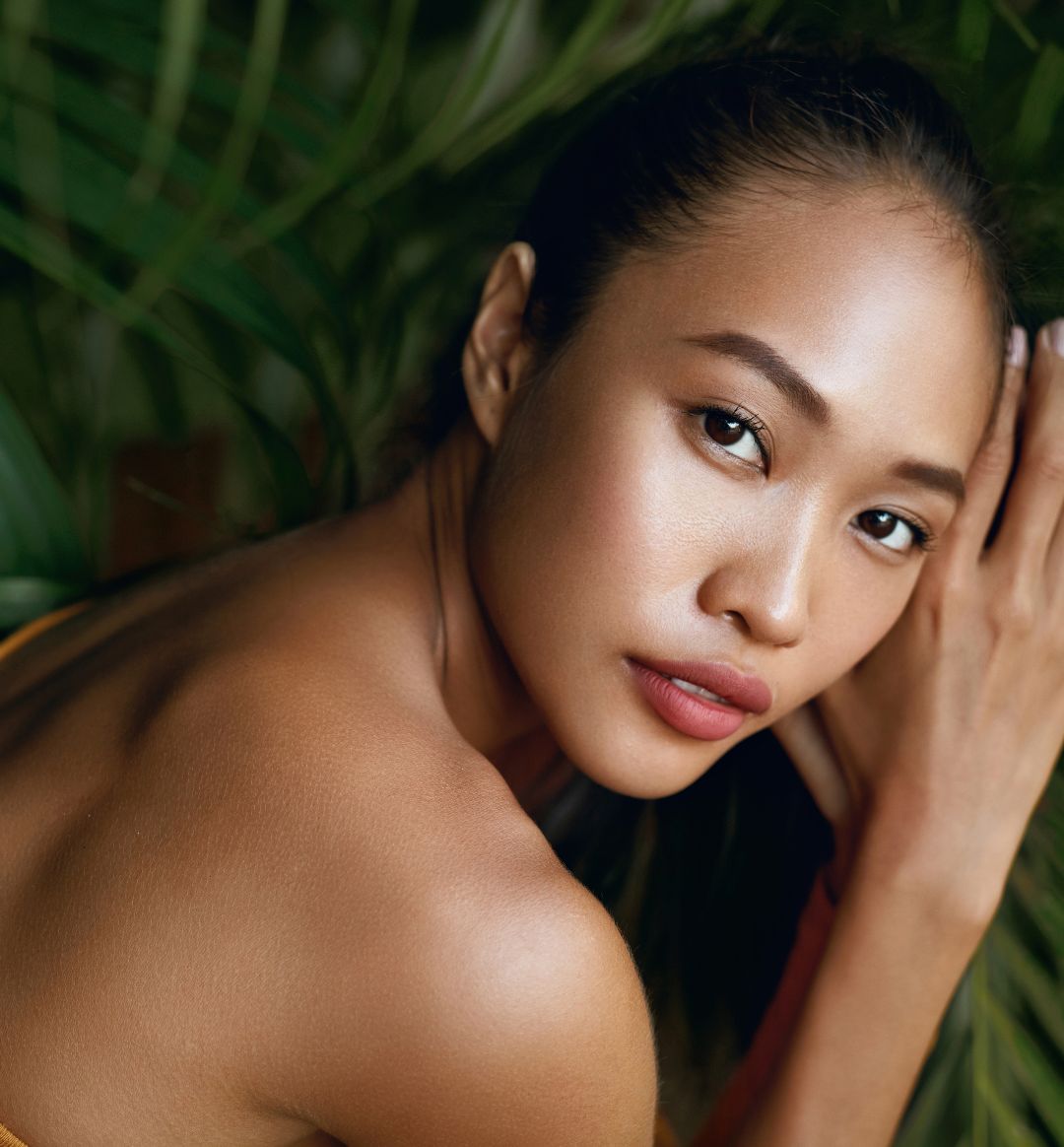 Best Tinted Moisturizer of 2023
Tinted moisturizers have increasingly become a go-to for individuals seeking a natural, light makeup look that doesn't compromise skin health. The 100% PURE Fruit Pigmented® Tinted Moisturizer stands out from the crowd with its unique formula and benefits. Let's delve deeper.
Unique Features:
1. Fruit Pigmented® Formula: Unlike conventional tinted moisturizers that use artificial dyes, this product uses cocoa and fruit pigments. This ensures that you're not only beautifying your skin but also nourishing it with natural ingredients.
2. Organic Infusions: It features a cocktail of organic ingredients, including white tea, açai, pomegranate oils, and hydrating aloe juice. These are not mere additions; they play pivotal roles in enhancing the moisturizer's effect on the skin.
3. Vegan and Cruelty-Free: An ethical choice for consumers who prioritize cruelty-free and vegan products, ensuring no animals were harmed in its production.
Benefits:
1. Hydrating Properties: The presence of aloe juice ensures the skin remains hydrated, alleviating dryness.
2. Antioxidant-rich: With the inclusion of white tea, açai, and pomegranate oils, the skin benefits from a boost of antioxidants that protect against free radicals and environmental stressors.
3. Nourishing Vitamins: Fruits are natural reservoirs of vitamins, and by using fruit pigments, this moisturizer infuses the skin with essential vitamins that promote healthy, radiant skin.
4. Natural Coverage: The moisturizer provides light to medium coverage, perfect for those looking for an uncomplicated, natural finish. It conceals imperfections while letting the skin breathe.
Suitable Skin Types:
This tinted moisturizer is particularly ideal for individuals with dry skin due to its hydrating properties. However, its lightweight formula and natural ingredients make it suitable for most skin types, from oily to combination, especially those seeking a dewy finish.
Honorable Mentions:
-BB Cream: If you're hunting for a product offering buildable coverage with the bonus of hydration, the BB Cream is a standout choice. Infused with skin-soothing ingredients like aloe, shea, and vitamin E, it offers a dewy, radiant finish.
-Fruit Pigmented® 2nd Skin Foundation: For those desiring a more foundation-like finish without the heavy feel, this product is a winner. It boasts an ultralight formula containing olive squalane and pure fruit pigments. Besides providing adjustable coverage, it promises anti-aging benefits. With its antioxidant properties, it not only enhances skin plumpness but also minimizes the appearance of fine lines and wrinkles, making it a fantastic choice for mature skin.
In conclusion, the 100% PURE Fruit Pigmented® Tinted Moisturizer offers a fusion of makeup and skincare. Whether you choose it or its equally impressive counterparts like the BB Cream or 2nd Skin Foundation, you're investing in products that prioritize skin health and beauty in equal measure.
How to Apply Tinted Moisturizer for Best Results
Tinted moisturizer is the go-to product for those who want a hint of color with hydration, providing a natural and dewy finish. Unlike foundation, which can feel heavy or look cakey, tinted moisturizer offers lighter coverage, making it perfect for daily use or a more casual look. Follow this step-by-step guide to achieve a flawless application:
1. Start with a Clean Canvas:
Always begin with a clean face. Wash your face with a gentle cleanser and pat dry.
Apply a toner if you use one in your routine. This will help balance the skin's pH and remove any remaining impurities.
2. Prep Your Skin:
Use a lightweight, non-greasy moisturizer even if your skin is oily. This ensures that the tinted moisturizer goes on smoothly.
For those with drier skin, a hydrating serum before the moisturizer can be beneficial.
Don't forget to apply sunscreen if your tinted moisturizer doesn't contain SPF.
3. Choose the Right Shade:
Test a few shades on your jawline to find a match that seamlessly blends into your skin tone.
Remember, the goal is a natural finish, so avoid shades that are too light or too dark.
4. Application:
Dot the tinted moisturizer on your forehead, cheeks, nose, and chin.
Using clean fingers, a makeup sponge, or a foundation brush, blend the product outwards in circular motions, ensuring there are no streaks or lines.
Ensure you blend well around the jawline, hairline, and ears for a seamless finish.
5. Build Coverage if Needed:
Tinted moisturizers are buildable. If you want more coverage in certain areas, gently dab and blend additional products where required.
6. Set Your Makeup (Optional):
If you have oily skin or are looking for a longer-lasting finish, you can set your tinted moisturizer with a translucent setting powder.
Use a fluffy brush to lightly dust the powder over your face.
7. Finish the Look:
Apply a natural-looking blush to the apples of your cheeks.
If you prefer, add a touch of highlighter on the high points of your face for a subtle glow.
A swipe of mascara and a neutral lip shade can enhance your overall look.
Tips for Achieving a Natural, Even Look:
Stay Hydrated: Keeping your skin hydrated will ensure your tinted moisturizer applies smoothly and maintains a natural glow.
Exfoliate Regularly: Exfoliating removes dead skin cells, ensuring a smooth application and preventing flakiness.
Use Tools: A damp makeup sponge is excellent for a streak-free finish. If using a brush, opt for a dense, flat-top brush for an even application.
Blend, Blend, Blend: The key to a natural finish is blending. Make sure there are no visible lines or streaks.
Customize Your Product: If you find your tinted moisturizer too thick, mix it with a drop of your regular moisturizer. If you need more coverage, combine it with a drop of your liquid foundation.
By following these steps and tips, you can achieve a flawless, natural look with your tinted moisturizer, perfect for any occasion.
FAQs About Tinted Moisturizers
Can I use a tinted moisturizer instead of a foundation?
Absolutely! Tinted moisturizers are designed to offer lighter coverage compared to foundations. They're ideal for those who prefer a more natural, dewy finish, or for days when you want minimal makeup. However, if you're looking for fuller coverage to hide blemishes or uneven skin tones, a foundation might be more suitable.
Should I still use sunscreen if my tinted moisturizer has SPF?
While many tinted moisturizers contain SPF, the amount you apply might not be sufficient to provide full sun protection. If you're going to be exposed to the sun for extended periods, it's a good idea to apply a separate broad-spectrum sunscreen underneath your tinted moisturizer. Also, remember that reapplication every two hours is crucial when exposed to sunlight, which might not be practical with a tinted product.
How often should I apply tinted moisturizer?
You can apply tinted moisturizer daily or whenever you wish to wear it. Its frequency is based on personal preference and the look you're going for. If you're using it as a part of your daily makeup routine, applying it once in the morning is usually sufficient. However, if you're using it for sun protection, remember to reapply every two hours when exposed to sunlight.
Can I use other skincare products with tinted moisturizer?
Yes, you can! In fact, for best results, it's recommended to follow your regular skincare routine before applying a tinted moisturizer. This might include cleansing, toning, applying serums, and moisturizing. If your skincare routine includes oils or richer creams, give them some time to absorb into your skin before applying the tinted moisturizer to ensure it sits well on your skin.
Are there any side effects of using tinted moisturizers?
Generally, tinted moisturizers are safe for most skin types. However, as with any skincare or makeup product, there's always a potential for individual reactions. Some people might experience breakouts, irritation, or allergies, especially if the product contains fragrances, chemical sunscreens, or other potential irritants. If you have sensitive or reactive skin, it's a good idea to conduct a patch test before fully incorporating a new tinted moisturizer into your routine. If any adverse reactions occur, discontinue use and consult with a dermatologist or skincare professional.
Conclusion
Tinted moisturizers have emerged as a pivotal beauty product for those aspiring to achieve a look that melds effortless beauty with healthy skin. Expanding on the core advantages they present:
Dual Functionality: Tinted moisturizers ingeniously combine hydration with a touch of color. This dual-action property ensures that while the skin stays moisturized, there's also an even skin tone, eliminating the need for multiple products.
Natural Finish: Unlike some heavier foundations that might give a cakey appearance, tinted moisturizers provide sheer coverage that allows for a more genuine, skin-like finish. It delicately blurs imperfections without masking the skin's natural texture, allowing one's authentic beauty to shine through.
Skin Nourishment: Many tinted moisturizers come fortified with vitamins, antioxidants, and other skin-loving ingredients. These provide an extra layer of protection against environmental stressors and nourish the skin throughout the day.
Sun Protection: It's commonplace for tinted moisturizers to include SPF, serving as an additional defense against harmful UV rays. This means wearers can enjoy a sun-kissed look without the adverse effects of direct sun exposure.
Versatility and Ease of Use: Tinted moisturizers can be applied quickly, making them perfect for those on the go or those who prefer a simpler beauty regimen. They suit a wide range of skin types and tones, ensuring everyone can find their perfect match.
Breathability: Given their lightweight nature, tinted moisturizers allow the skin to breathe, reducing the potential for clogged pores and breakouts compared to some heavier makeup products.
Cost-Effective: By consolidating the properties of a moisturizer and a light foundation, users often find it more economical as they don't need to invest in multiple products.
Adaptable Coverage: While they typically offer lighter coverage, many tinted moisturizers are buildable. This allows users to increase coverage in desired areas without the heaviness that traditional foundations might introduce.
In embracing the holistic approach to beauty, tinted moisturizers have etched a distinct mark in the world of cosmetics. Their ability to confer a radiant, natural look, combined with the health benefits they provide, signifies more than just a beauty trend. It heralds a shift towards understanding that real beauty often lies in simplicity and authenticity. The continued popularity of tinted moisturizers serves as a testament to their efficacy in achieving this balance.
We carefully hand-select products based on strict purity standards, and only recommend products we feel meet this criteria. 100% PURE™ may earn a small commission for products purchased through affiliate links.
The information in this article is for educational use, and not intended to substitute professional medical advice, diagnosis, or treatment and should not be used as such.
Sign up to our email newsletter for more blog updates and exclusive discounts.
< Older Post | Newer Post >