Coconut Oil - Should You Use it on Your Face?
Let's explore the benefits of Coconut Oil for Skin
Posted on October 24, 2022
Written by: 100% PURE ®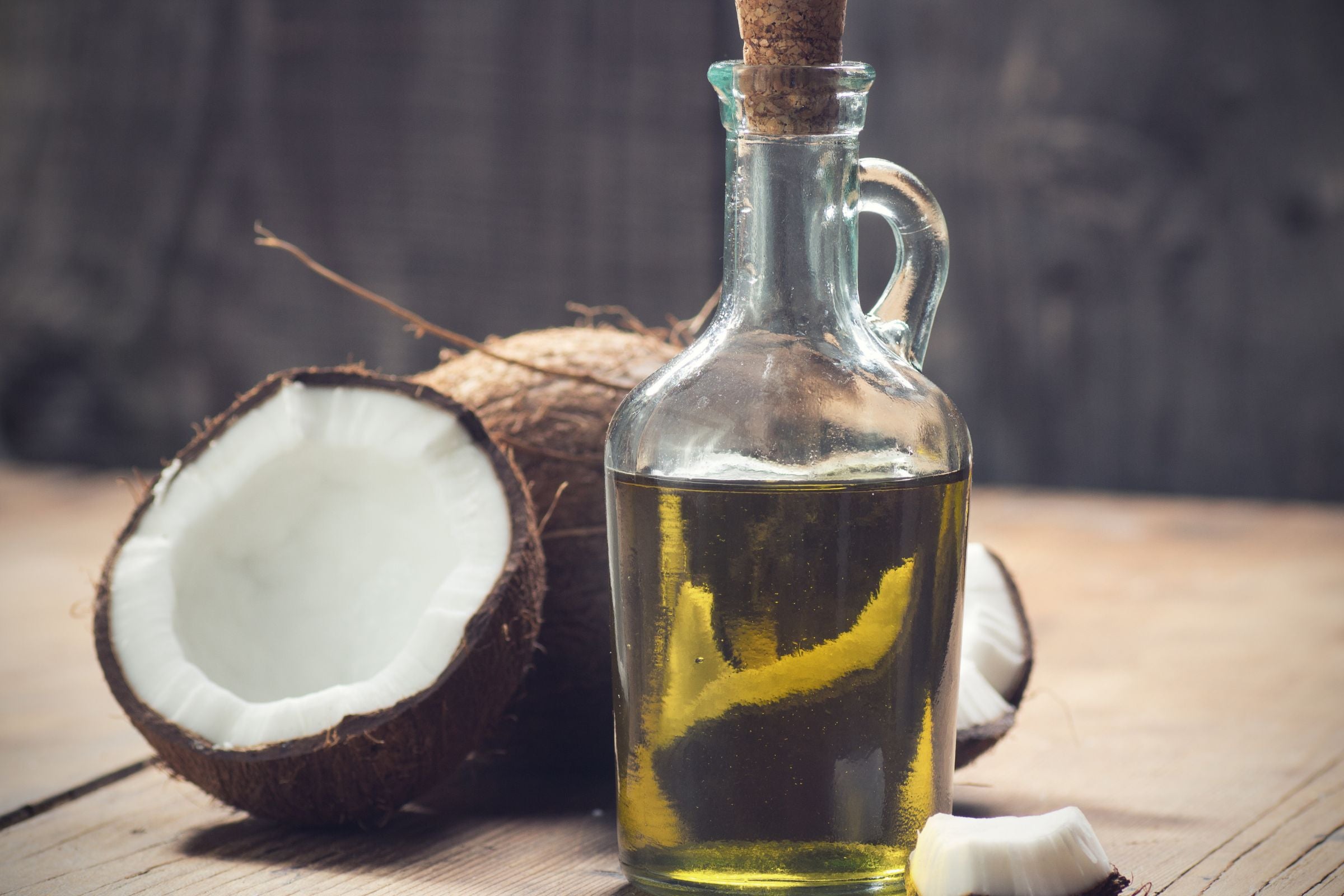 It's time we finally answer the big question…is it really okay to use coconut oil on our face? Coconut oil is one of those natural ingredients that we all know and love. Creamy and moisturizing, this timeless and tropical ingredient is a fan-favorite because of all the many benefits it holds for our skin. In truth, there's a bit of a gray area about how beneficial and safe coconut is for our face. Let's debunk this ingredient and figure out if we should use coconut oil on our skin, and how to use it best for all the benefits we're looking for.
Benefits of Coconut Oil
Texture | As an oil, coconut is creamy and rich, but it's also loaded with some skin-supportive fats. In particular, coconut oil contains linoleic acid which helps with maintaining the smooth, plump skin of our youth. Its moisturizing nature helps to protect the skin's moisture reserves and ultimately resist fine lines and similar signs of aging.

Antibacterial | A little known feature of this nutty ingredient is that coconuts are antibacterial. Often used as an emulsifier and a base ingredient for many soaps and cleansers, coconut oil is creamy and moisturizing enough to be gentle, but still very cleansing.

Moisturizing | It practically goes without saying that this ingredient is incredibly moisturizing. Even so, it's still worth mentioning because of how crucial moisture and hydration are for the skin. Coconut oil helps with the skin's lipid barrier - the tougher, outer layer of skin that keeps the moisture in and bad stuff in the environment out. Along with helping to maintain skin's bounce and firmness, the moisture in coconut oil is a game-changer; especially for skin types on the dry side.

Anti-Inflammatory | Is there such a thing as too much calming for the skin? We love how calming and anti-inflammatory coconut oil can be. It's super soothing for inflamed skin conditions. Along with the moisturizing benefits, coconut oil can truly give skin a beauty boost.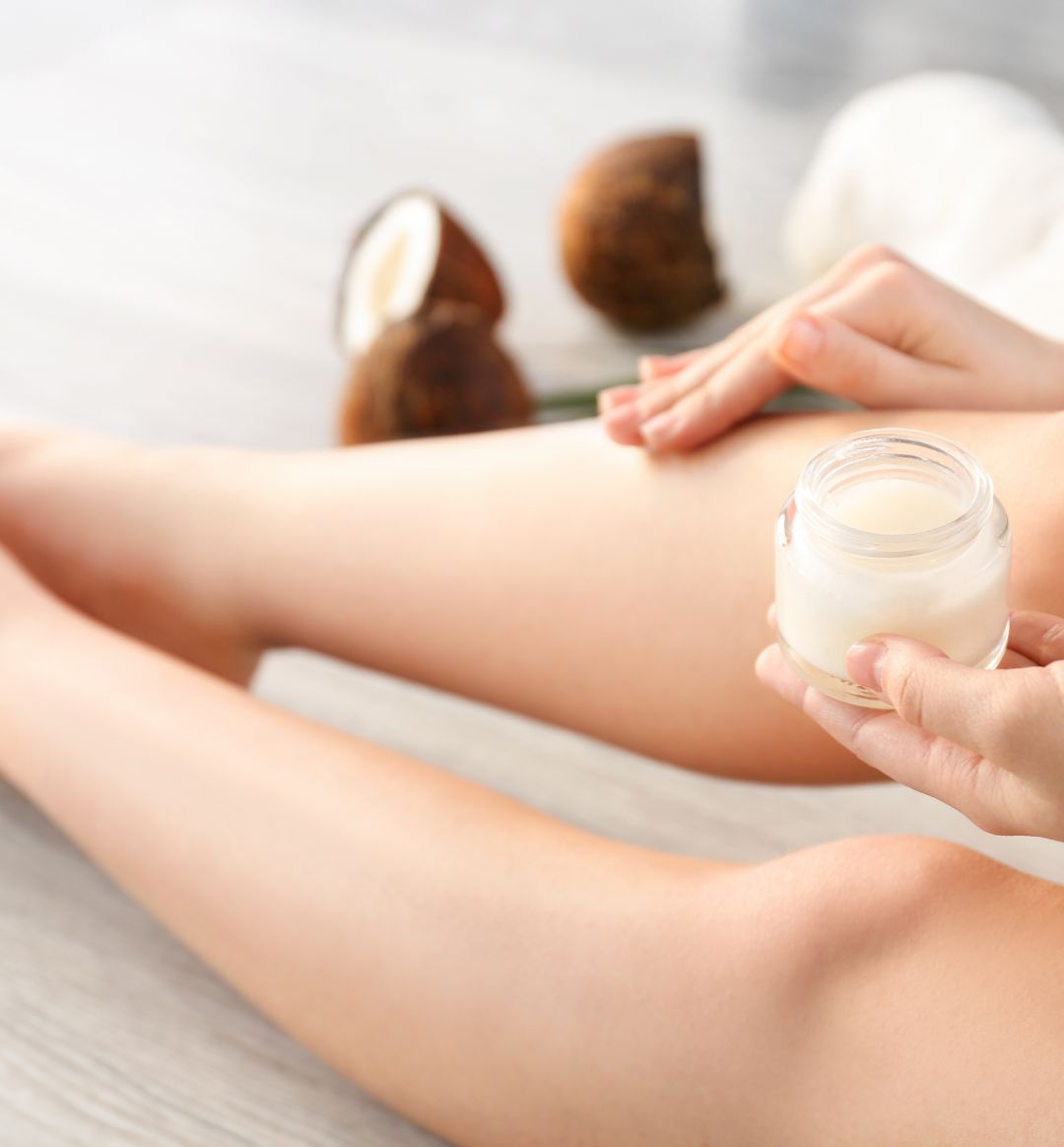 Commonly Asked Coconutty Questions
The reason that coconut oil has been such a widely debated skincare ingredient is that there are some challenges and concerns that come with the territory of using coconut oil on the skin. Since we've already talked about some of the benefits of using coconut oil, let's review some of the not-so-good things about coconut oil for the skin. What are the cons of using coconut oil for the skin?
Is it OK to put coconut oil on the face?

Does coconut oil clog the skin?

Does coconut oil make the skin oily or greasy?
One thing we know is a primary concern with coconut oil is if this ingredient is even safe to use on the skin. However, as we mentioned, many cleansers and soaps on the market utilize coconut as a cleansing base. What's more important when considering using coconut oil is how compatible it is with our skin.
Yes, research does show that for oily and combination skin types, coconut oil should be approached with lots of consideration. It's not an ingredient designed to create balance in the skin, and so for skin types that are already experiencing an excess of oil, there's definitely some incompatibility at play.
We also need to take a look at ingredient usage. Most of us aren't taking a heaping scoop of coconut oil and slathering our skin with it everyday. In that instance, we could definitely see how someone might experience some adverse affects with using this ingredient. For those of us with oily, acne-prone, and combination skin types, finding products that celebrate the benefits of coconut oil in a targeted and balanced way can still reach our skincare goals.
Big picture - there are very few ingredients out there that come with no risks. In this case, we believe the rewards are worth much, much more. Ultimately, coconut oil as the only ingredient being applied to the skin probably isn't good for any skin type. However, coconut oil being combined with other supportive and beneficial skincare ingredients can be used safely and with great results. It's all about building a skincare routine that's designed with our specific skin in mind.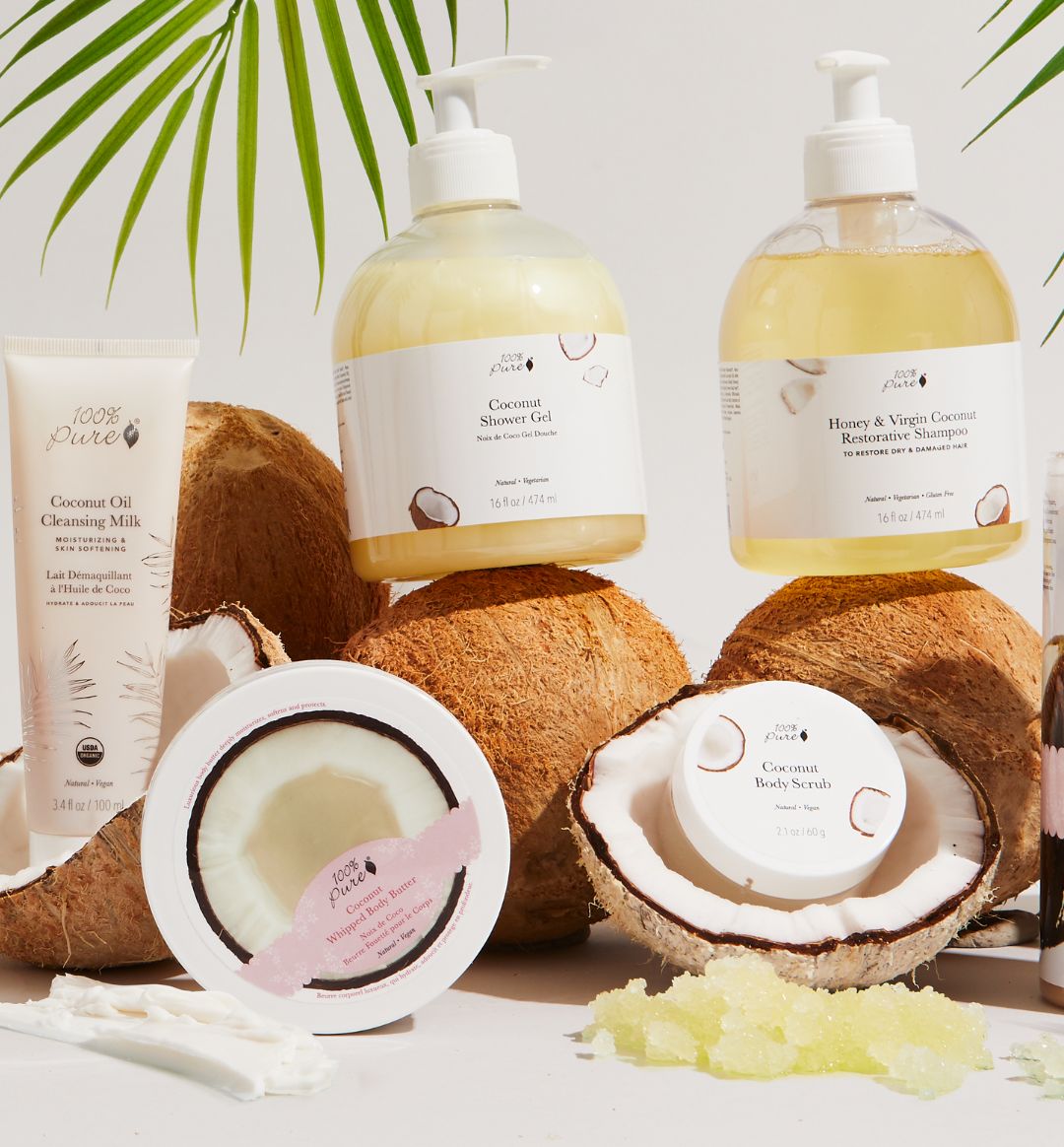 Best Coconut Oil Skincare Products
We've talked business - now let's talk pleasure. We want to know all the best coconut oil skincare products to achieve glowing, supple, clean and bouncy skin. Here are a few of our coconut oil-forward face and body products.
When we want clean but bright and moisturized skin
At a glance, this fruity cleansing balm relies on the citrus oil from the juicy blood orange to brighten and tone the skin. Coconut oil comes into the mix not just as a mild exfoliant for removing dead surface skin cells, but this antibacterial star ingredient also acts as a base ingredient for this cleansing balm. It is creamy and gentle, and sweeps through pores to pull out dirt and debris while leaving the skin softened and moisturized.
When we want a gentle, milky, and creamy cleanser
…Virgin Coconut Moisturizing Milk Foam
Like a cozy cup of cocoa on a lazy Sunday morning, this decadent cleanser is light but packs a calming punch. A healing and hydrating aloe base combined with light florals and of course, coconut oil is like a skin retreat. Helping to wipe away a harsh day of environmental pollutants and stress, this combination makes the skin feel refreshed and rejuvenated.
When we're in the mood for a tropical skin escape
The shower might be just steps away, but we feel like we're on the beach with this honey, rose, and coconut oil blend. The ingredients in this shower gel are super luxurious and are designed to support the diverse skin all over our body. It helps to hydrate and moisturize, fighting off dry skin and itchiness; toning and soothing too - this shower gel is the crown jewel of our bathing routine.
When we want our skin to glow and thrive
…Virgin Sweet Almond Gentle Shower Oil
A two-for-one product that doesn't compromise on our skin's needs by even a single inch, this oil-based skin cleanser makes the skin feel as soft as silk. Anti-aging ingredients like apricot oil and vitamin E work to heal and repair skin for the best looking and feeling skin long-term. Almond and coconut make a sweet duet with lots of richness for all the hydration, moisture, and conditioning that our skin could need. Together this blend leaves us with a sparkly, shiny glow and a squeaky clean that's still soft and supportive on our skin.
We carefully hand-select products based on strict purity standards, and only recommend products we feel meet this criteria. 100% PURE™ may earn a small commission for products purchased through affiliate links.
The information in this article is for educational use, and not intended to substitute professional medical advice, diagnosis, or treatment and should not be used as such.
Sign up to our email newsletter for more blog updates and exclusive discounts.
< Older Post | Newer Post >