Check Out Our In-Store Recycling Program!
Learn more about our year-round store recycling initiative, and how you can get DOUBLE rewards through the month of April!
Posted on April 12, 2019
Written by: 100% PURE®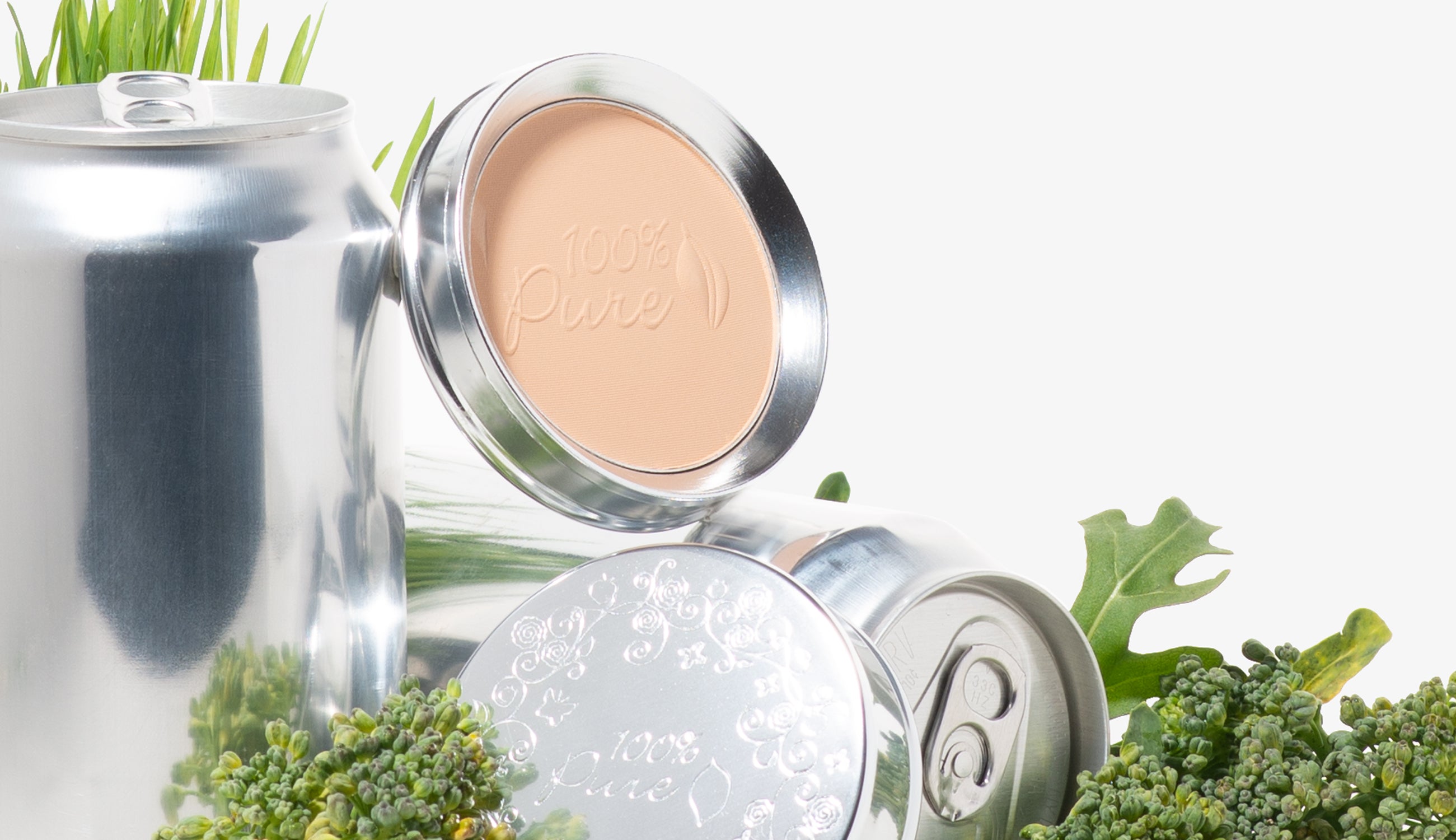 We love the Earth – how 'bout you? While none of us are perfect candidates for Captain Planet's all star team, we still do what we can to minimize our waste on a daily basis. Something as simple as separating your waste in the Whole Foods color-coded trash cans to something as easy as recycling old makeup containers can make a big difference!
100% PURE In-Store Recycling Initiative
While nobody expects to be recognized for simply doing something good (like recycling), it's always nice to be rewarded! That's why we're celebrating Earth Day this year with an all-month-long recycling program in our stores, where you'll be rewarded for bringing in recyclable containers. Keep reading for the deets!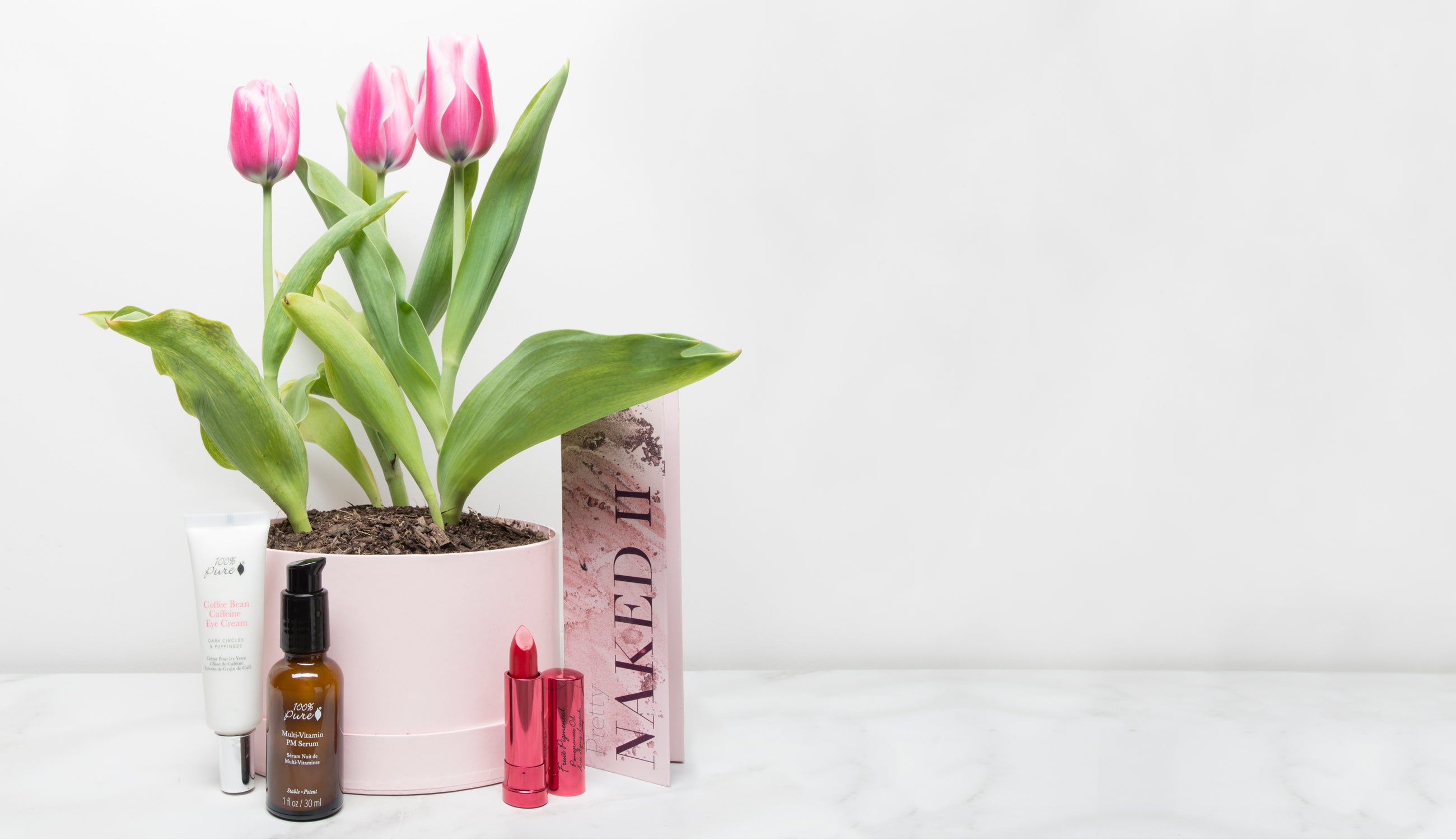 Normally, our stores provide customers with a stamp card with 10 "stampable" slots, to encourage them to recycle their empty product containers. 1 empty container = 1 stamp/ point. So you bring us your empty containers, we give you a point, and we'll make sure your containers get properly recycled! When your stamp card is full, you get 15% off your entire purchase. Everyone wins!
THIS month, we're celebrating Earth Day by giving out DOUBLE (x2) points for each empty container you bring in. That means that now through April 30th 2019, you only need to bring in 5 recyclable containers to get 15% off!
What counts as a recyclable container, you ask? There are a few simple rules to qualify:
Must be an empty 100% PURE™ product container

Must be the primary container, not just the outer box

For the month of April, must bring 5 total to qualify for 15% off
Now through April 30th 2019, you can bring in 5 qualifying recyclable containers, and get DOUBLE the points for each! It's a great way to minimize your waste, by making sure glass and plastics don't end up in a landfill.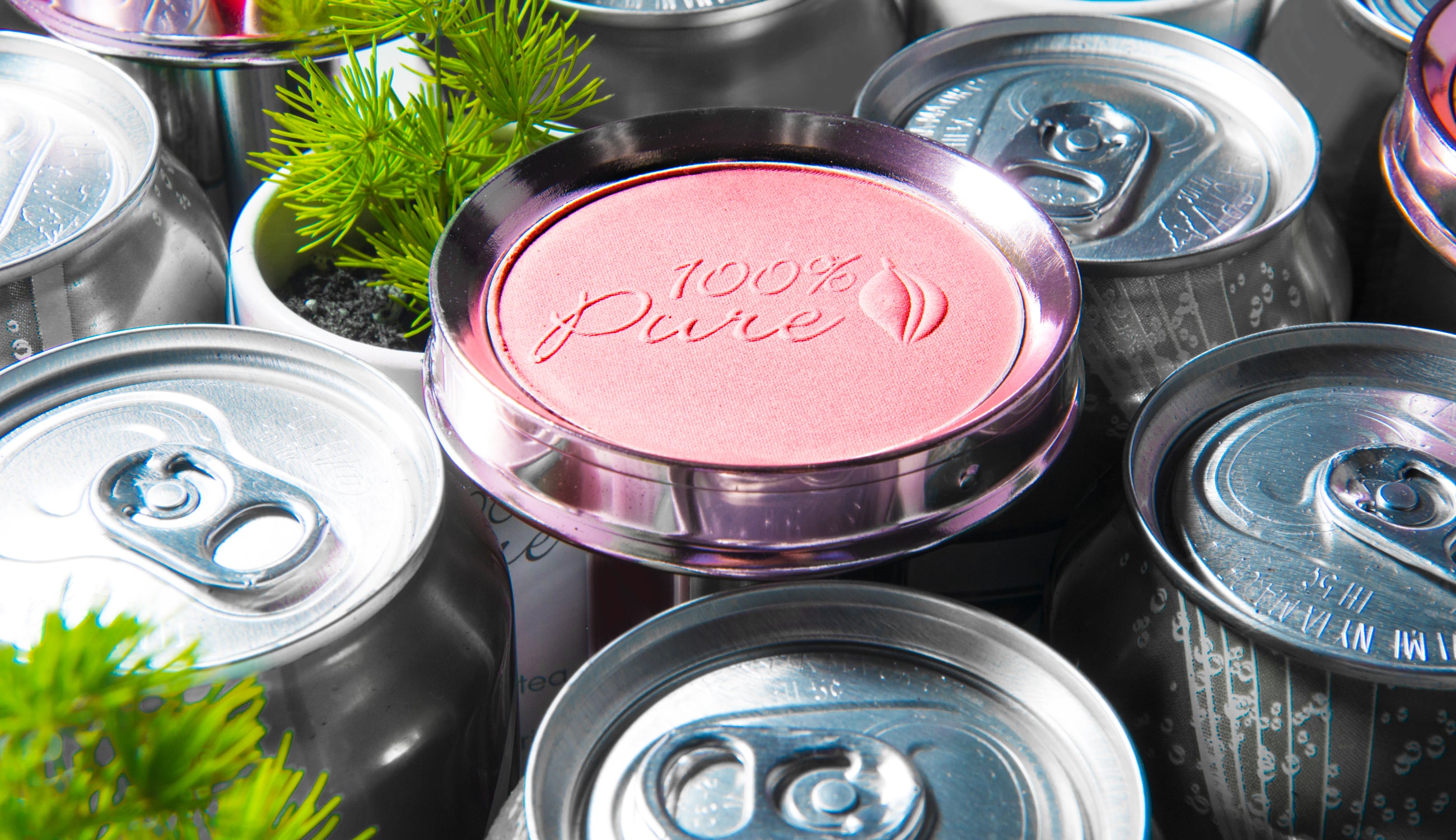 Other Ways We Minimize Our Carbon Footprint
We're not just about recycling over here at 100% PURE™. At our headquarters in San Jose, CA, we plant drought tolerant plants for sustainable, low impact landscaping. We collect rain water and condensation from the roof of our building to irrigate and water these plants. We also use biodegradable packing peanuts made from corn starch, utilize full solar-generated power, and use only high-efficiency LED lights. We are also proud to have been recognized by the city of San Jose, for having a high amount of recyclables to low amount of waste ratio.
As for our products, each one is fully biodegradable and made from plant-based ingredients that can return to the earth with as little eco-disruption as possible. Each product is either vegan, organic, or both – and all are non-toxic. All of our packaging is BPA and phthalate-free, so you won't need to worry about toxins seeping into your makeup, skin care, body care, or hair care. Our mission is to improve the lives of humans and animals across the globe, and to reduce our carbon footprint and negative impact as much as possible.
With our sustainability practices and recycling incentive programs, we hope to affect the biggest amount of change possible while inspiring others to follow suit. Be the change you wish to see in the world – and others will follow!
Read more about our mission and our philanthropic initiatives, and keep up with us here for more tips and guides to green-friendly living!
Disclaimer: For April Earth Day in-store recycling program, outer container does not count alone. Actual 100% PURE™ product container must be brought in. Outer box can be also be brought to stores, but will not count towards any stamps/ points and must accompany primary container. Eligible outer containers (normally worth 1 stamp/ point) will be worth 2 points for the month of April. Must surrender completed stamp card to obtain 15% discount. Offer can be combined with other offers. Offer not valid on gift cards. Valid through 4/30/19. Promotion not available online.
We carefully hand-select products based on strict purity standards, and only recommend products we feel meet this criteria. 100% PURE™ may earn a small commission for products purchased through affiliate links.
The information in this article is for educational use, and not intended to substitute professional medical advice, diagnosis, or treatment and should not be used as such.
Sign up to our email newsletter for more blog updates and exclusive discounts.
< Older Post | Newer Post >