Are All Collagen Face Masks Created Equal?
The short answer is "no" – and you might be surprised by the ingredients in mass market collagen masks
Posted on August 8, 2019
Written by: 100% PURE®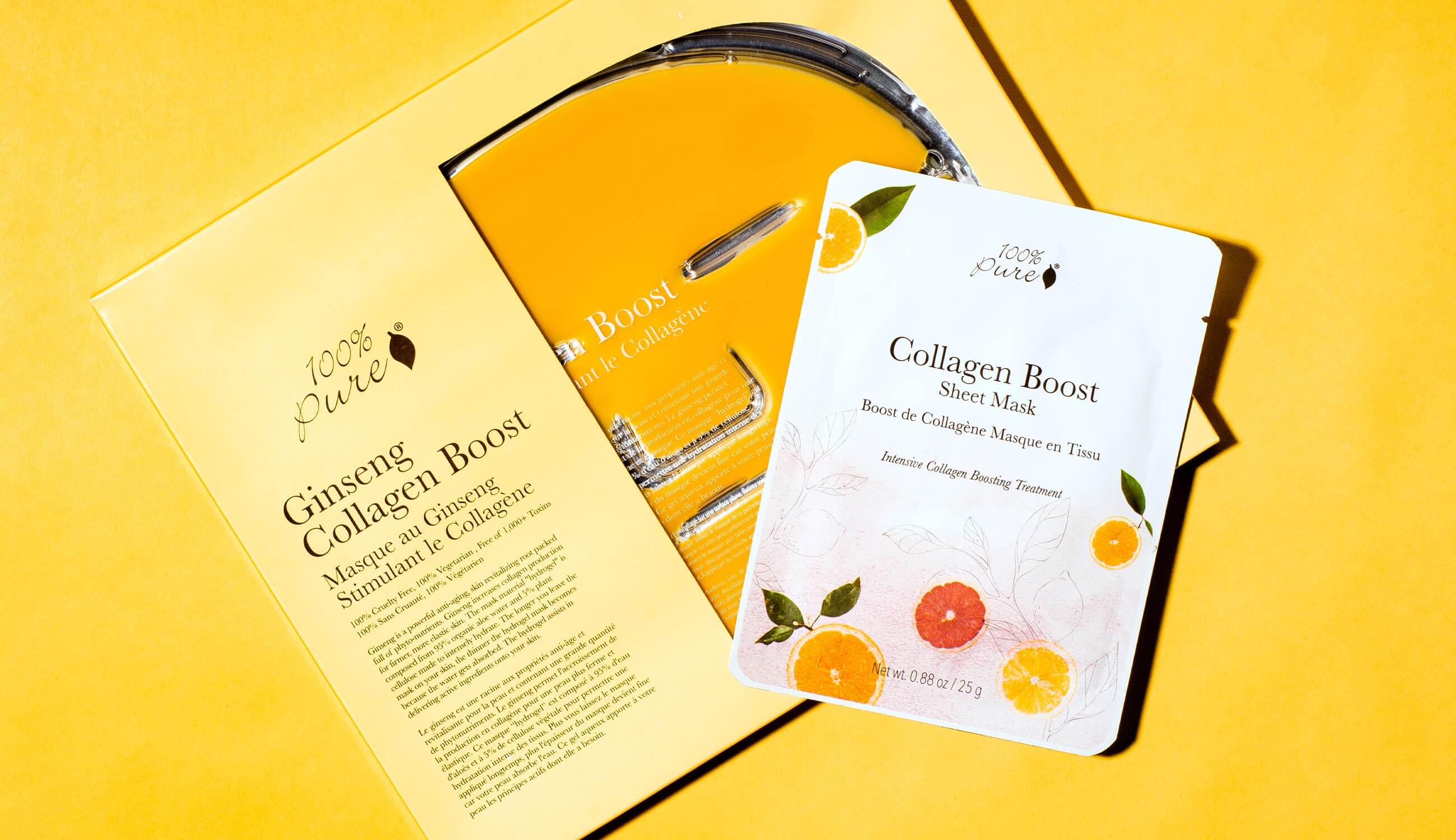 In recent years, the facemask-crazed beauty junkies of the world have elevated Collagen to a near-cult status. Collagen face masks are touted as a miracle-working, age-rewinding, skin-brightening, inner-goddess-revealing super ingredient – or so beauty influencers say. We're here to weigh in on the conversation, because here's the real truth: not all collagen face masks are created equal!
The word collagen on the front of your mask (or the paid-for-review of an online influencer) does not mean that a mask is deserving of the hype. What you should do is look closely at ingredient lists – especially when it comes to collagen products. Educate yourself about the mandates behind the beauty brands you're using, the ingredients they use, and most of all, if these things line up with your conscious beauty priorities.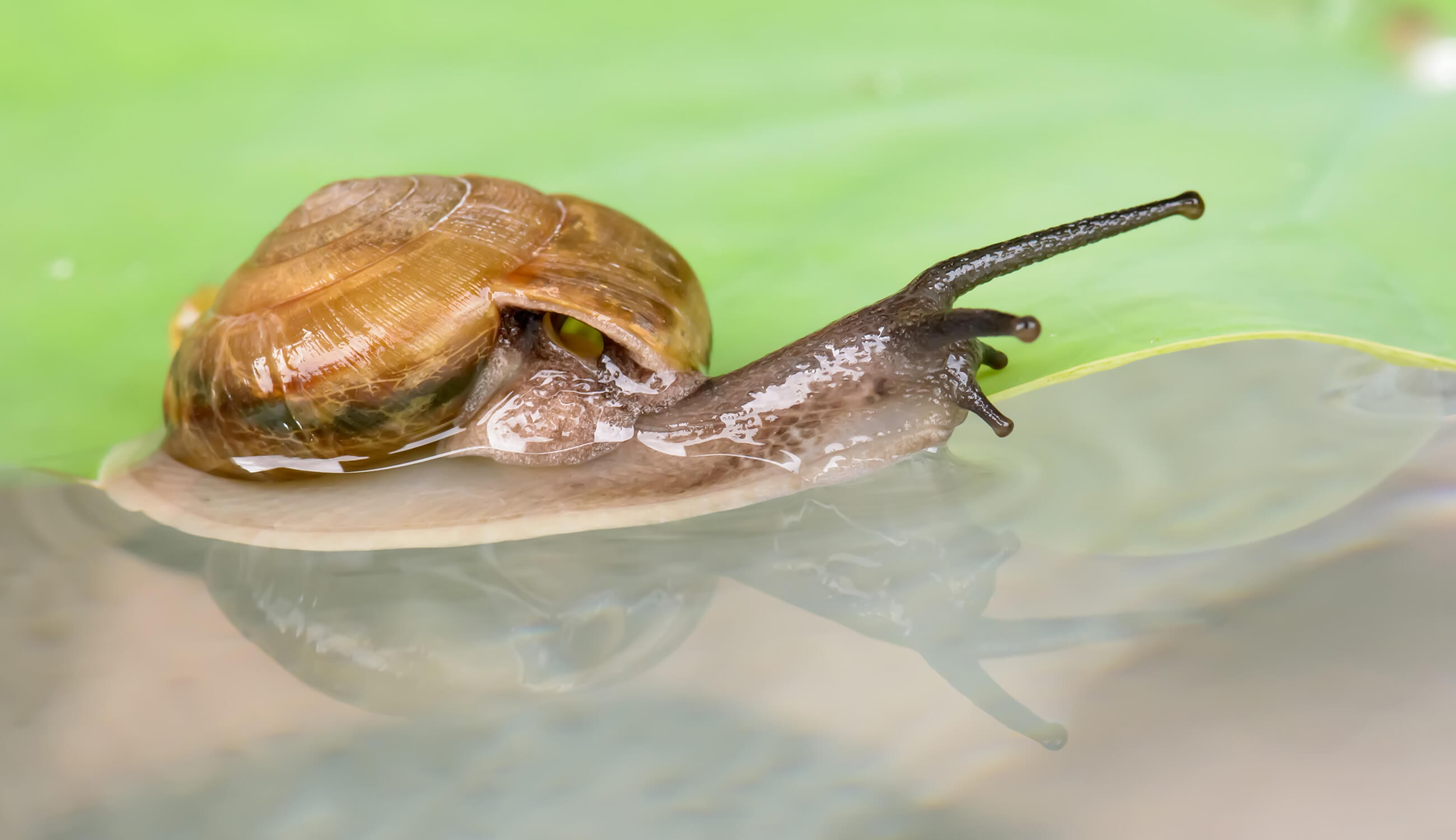 Animal-Derived Collagen... On Your Face!
The truth is, the majority of collagen face masks on the market will contain small amounts of animal-derived collagen (combined with a heap of other nasty ingredients). It's not uncommon to find collagen paired with heavy silicones: a cheap filler ingredient that's known to clog pores and make your skin dull and dehydrated.
Other offenders in collagen face masks include synthetic chemical preservatives, including carcinogenic formaldehyde and hormone-disrupting parabens. These are typically paired with potentially carcinogenic synthetic fragrances, as well as other animal ingredients like gelatin and snail mucus (a current Korean beauty trend).
So while it may seem like you have lots of options when it comes to choosing your face masks, the reality is that many formulas out there are simply not skin-loving enough to spend your money on. That said, collagen has gained cult status for a reason, and we're definitely not here to tell you to steer clear of it – just specific kinds. Sourced responsibly and combined with healthy plant-based ingredients, collagen has serious potential to amp up your everyday beauty regimen.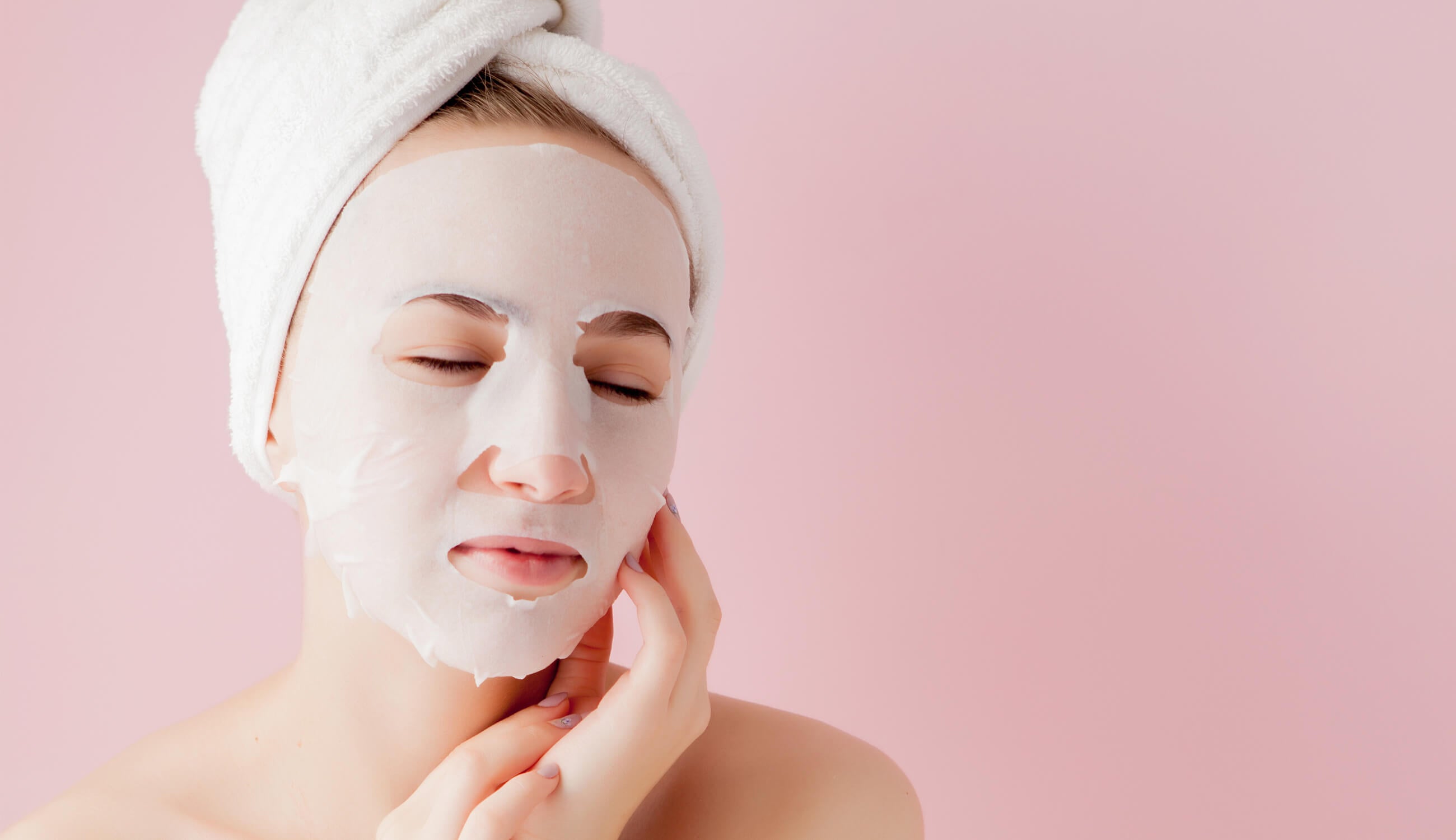 Why Are Collagen Face Masks So Popular?
With regular use, a high quality collagen face mask can renew the structural integrity of your skin. By age forty, you lose roughly 15% of your natural collagen; this means that your skin becomes less elastic and less dense, developing a sort of droopy or sunken effect as your age. Supplementing your skin with extra collagen can help boost your skin's collagen content. This means plumped and filled fine lines and wrinkles, and restoration of your skin's structure and shape.
Masks are particularly useful delivery systems for collagen because they cover your entire skin's surface, facilitate absorption, and minimize evaporation. With frequent application, a high-quality collagen mask can ward off oxidative damage wrought on your skin by UV rays and other external stressors like pollution and topical use of toxic chemicals.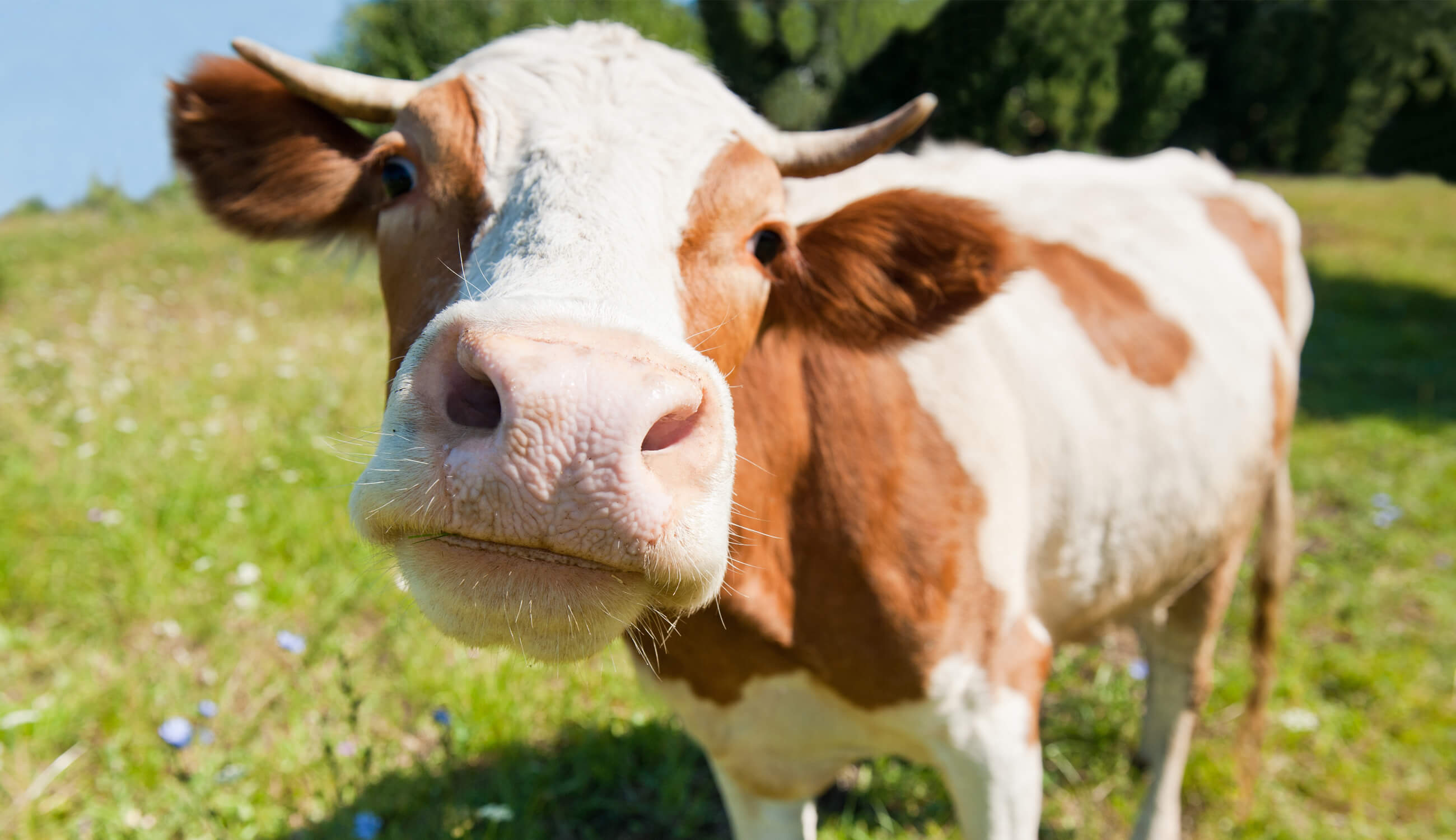 Why We Use Plant – Not Animal – Sources of Collagen
When it comes to choosing a type of collagen, rest assured that there are plenty of non-animal methods for supporting your skin's collagen stores. There are also potent vegan ingredients which can promote collagen production. Vegan collagen can be synthesized using modified yeast and bacteria, which is formulated with an enzyme called pepsin to help structure the formula into collagen molecules that mimic animal collagen. You can also find skin care products that contain plant-based silica, which works to repair damaged collagen and protect your skin cells from future damage.
However, it's not necessary to opt for the super pricey vegan alternatives, when you can use plant-based collagen boosters that can naturally enhance skin firmness and elasticity. One of the most important ingredients that can be used to promote collagen production is Vitamin C, which works at the cellular level to trigger the development of new connective tissue and collagen precursor amino acids.
Without vitamin C, collagen can't be synthesized by the body. This means that what may seem like a collagen deficiency could actually be a vitamin C deficiency. What's more, vitamin C is a powerful antioxidant that protects your skin from free radical damage, which is the number one cause of collagen degradation. Vitamin C works alongside anti-inflammatory ginseng in our Ginseng Collagen Boost Mask, which works hard to reduce redness and pore size, plus brighten and firm your dermis.
Our more recent collagen face mask is the super concentrated Collagen Boost Sheet Mask, which combines vitamin C with plant-based Retinol. Similar to vitamin C, retinol is a collagen boosting MVP that increases the rate of skin cellular turnover – it can stimulate collagen production and seriously improves the appearance of photo-aged and mature skin.
Both of these cruelty-free, collagen-boosting mask formulas work to firm your skin and smooth early development of creases and wrinkles. Using entirely plant-derived ingredients, both of these mask formulas effectively work to strengthen your skincell matrix for an overall smoother, denser dermis. Unlike many collagen face masks on the market today, they contain no potentially harmful synthetic fillers or hormone disruptors.
Has your interest been piqued by collagen's mystique? You can also look for skin care products or supplements that contain copper, which is a necessary building block for the production of collagen. You can get copper from high quality dark chocolate too – so go ahead and break off a square! Keep up with us here for more ingredient stories, guides, and more!
We carefully hand-select products based on strict purity standards, and only recommend products we feel meet this criteria. 100% PURE™ may earn a small commission for products purchased through affiliate links.
The information in this article is for educational use, and not intended to substitute professional medical advice, diagnosis, or treatment and should not be used as such.
Sign up to our email newsletter for more blog updates and exclusive discounts.
< Older Post | Newer Post >