7 Non-Stripping Natural Acne Treatments
How drugstore acne treatments could be making your acne worse – plus the best natural acne products
Posted on June 2, 2023
Written by: 100% PURE®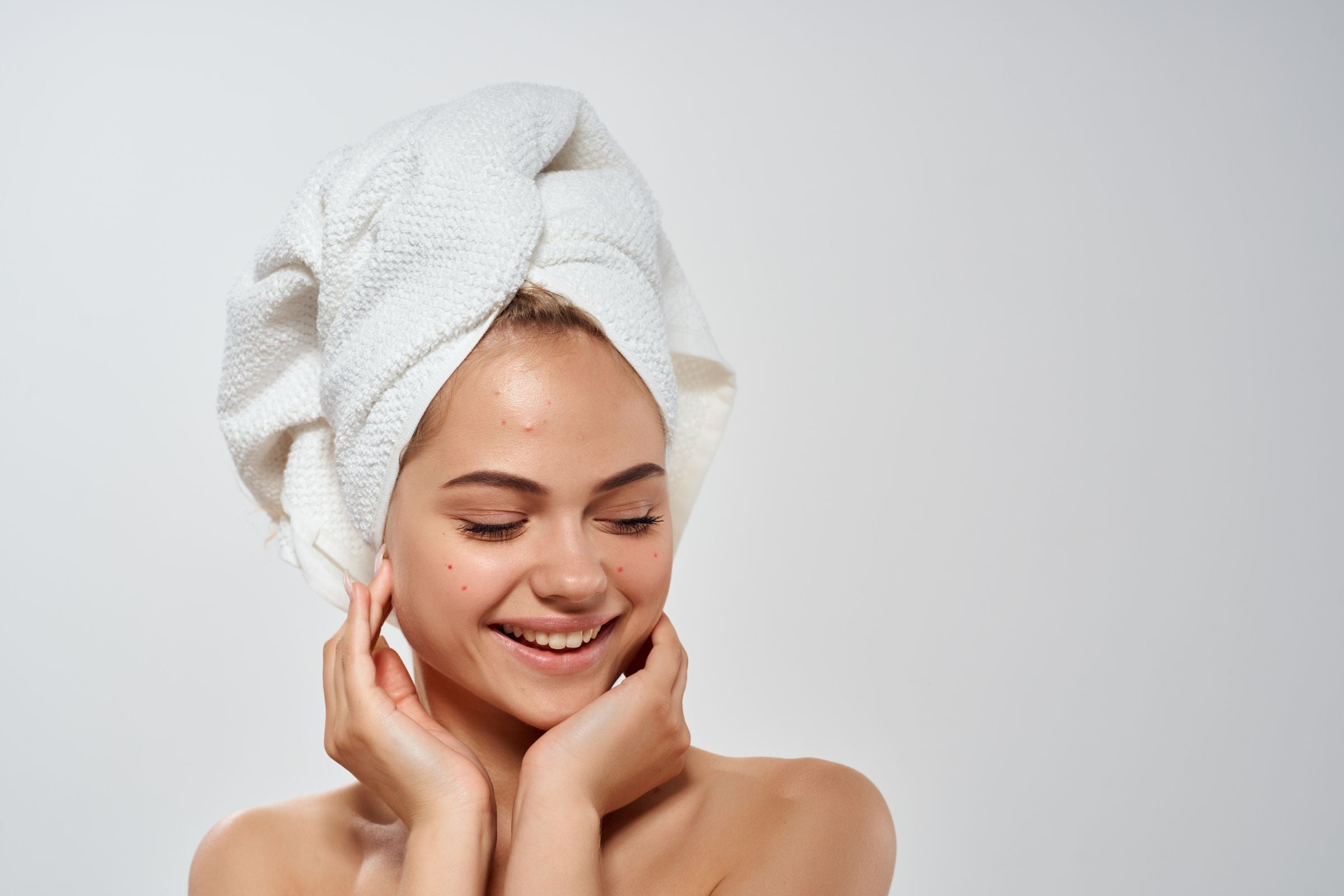 From home remedies to medical procedures, acne-prone skin types are always looking for the best way to clear their skin. Giving acne the boot is a tricky game. Maybe it's always been there, or perhaps it lays dormant - only rearing its ugly head during hormonal flare-ups or high-stress situations. To complicate plans for acne treatment, the products you thought were helping your skin could actually be making matters worse.
The claim to fame for most acne treatments? They zap pimples with highly astringent, harsh alcohols and acids. While it may sound like the most hardcore, sure-to-work plan of attack, these treatments are actually significant offenders when it comes to long-term skin health. Harsh burning, sudden dryness, and even increased inflammation can become long-term side effects of too-harsh acne treatments.
Let's cease these skin-stripping ingredients and fire back with natural acne products for clear and healthy skin! It's time to take your best complexion back and we'll show you how!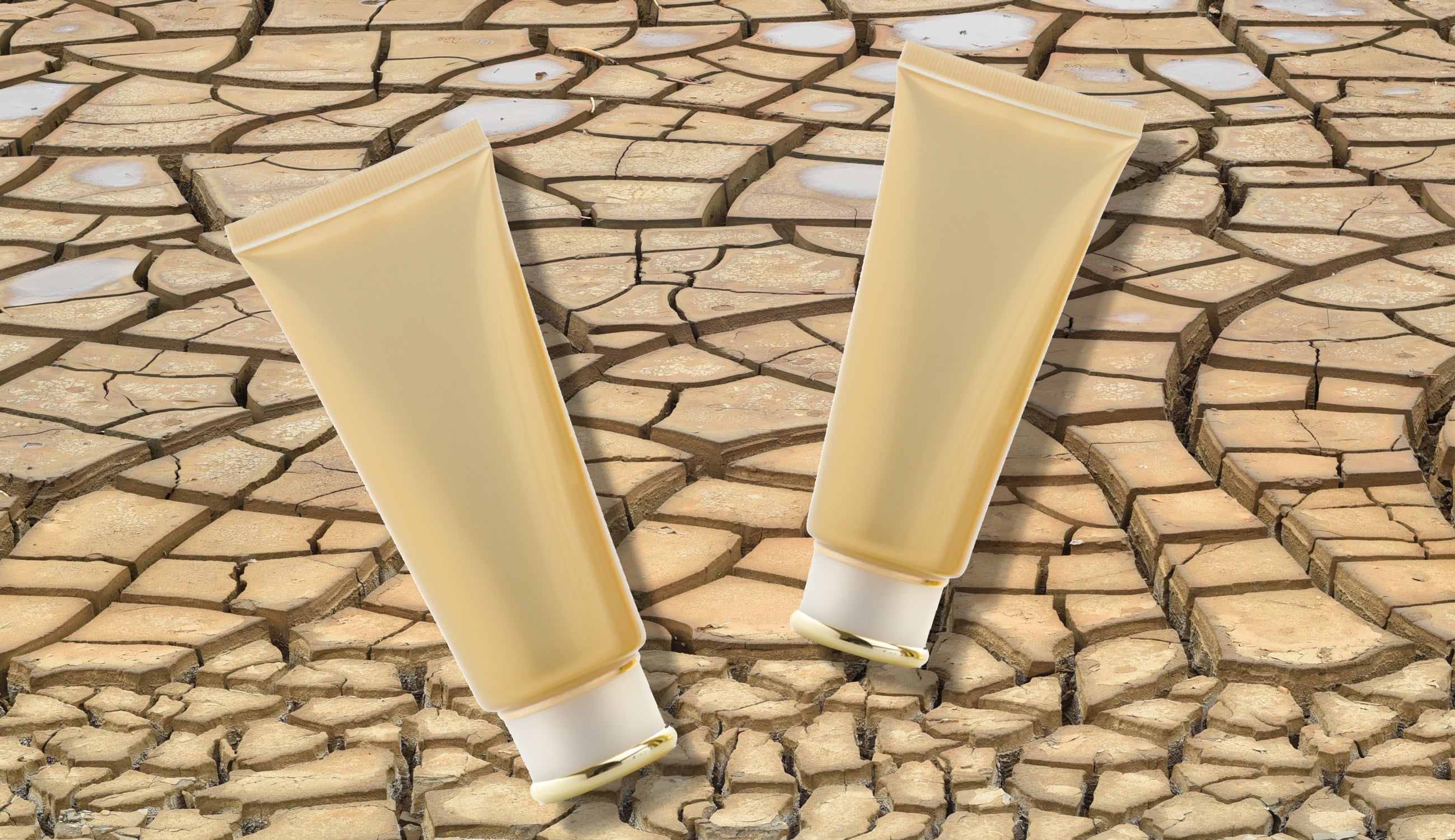 Skin-Stripping Acne Ingredients
Salicylic acid and benzoyl peroxide are two of the biggest names in acne treatment. We've been trained to look for these active ingredients when shopping for acne care. While they do have a track record for treating acne, they're not without their side effects. These extremely potent active ingredients can cause dryness, redness, and burning.
Salicylic Acid

Salicylic acid is a potent skin exfoliator that reduces acne inflammation. However, many products made with salicylic acid can actually be harsher than your skin needs. Salicylic acid works well to eliminate acne-causing oil. This is because it strips the skin of ALL oils, even the healthy ones that keep your moisture barrier healthy and your skin supple and glowing.
A common myth is that this acid is good for a quick fix. The truth? That salicylic acid can take weeks to show results. That means the more you'll need to apply daily, creating prime conditions for excessive dryness. Your skin, in turn, will try to make oil, creating a slippery situation of breakouts.
Benzoyl Peroxide

This bacterial-killing ingredient is often enlisted to kill acne-causing microbes, bacteria, and fungi. Benzoyl peroxide can quickly dry up acne by removing inflammatory bacteria, but it's got its own pitfalls. Surprisingly, more irritation - not from bacteria, but from dehydrated, moisture-stripped skin.
This acne treatment can also worsen post-pimple dark spots since it's so often misused. Benzoyl peroxide is applied sometimes multiple times a day by those desperate to treat their acne, which can further aggravate the skin. Instead, apply sparingly, and use only when needed.
Natural Acne-Fighting Ingredients
We believe in using gentle, but effective, herbs and hydrosols to create the best natural acne treatments for all. Harsh chemicals used to be all the rage, but these natural ingredients can be just as effective on acne - without the unwanted side effects and long-term complexion wreckers.
Newsletter
Subscribe
for more blog updates and exclusive discounts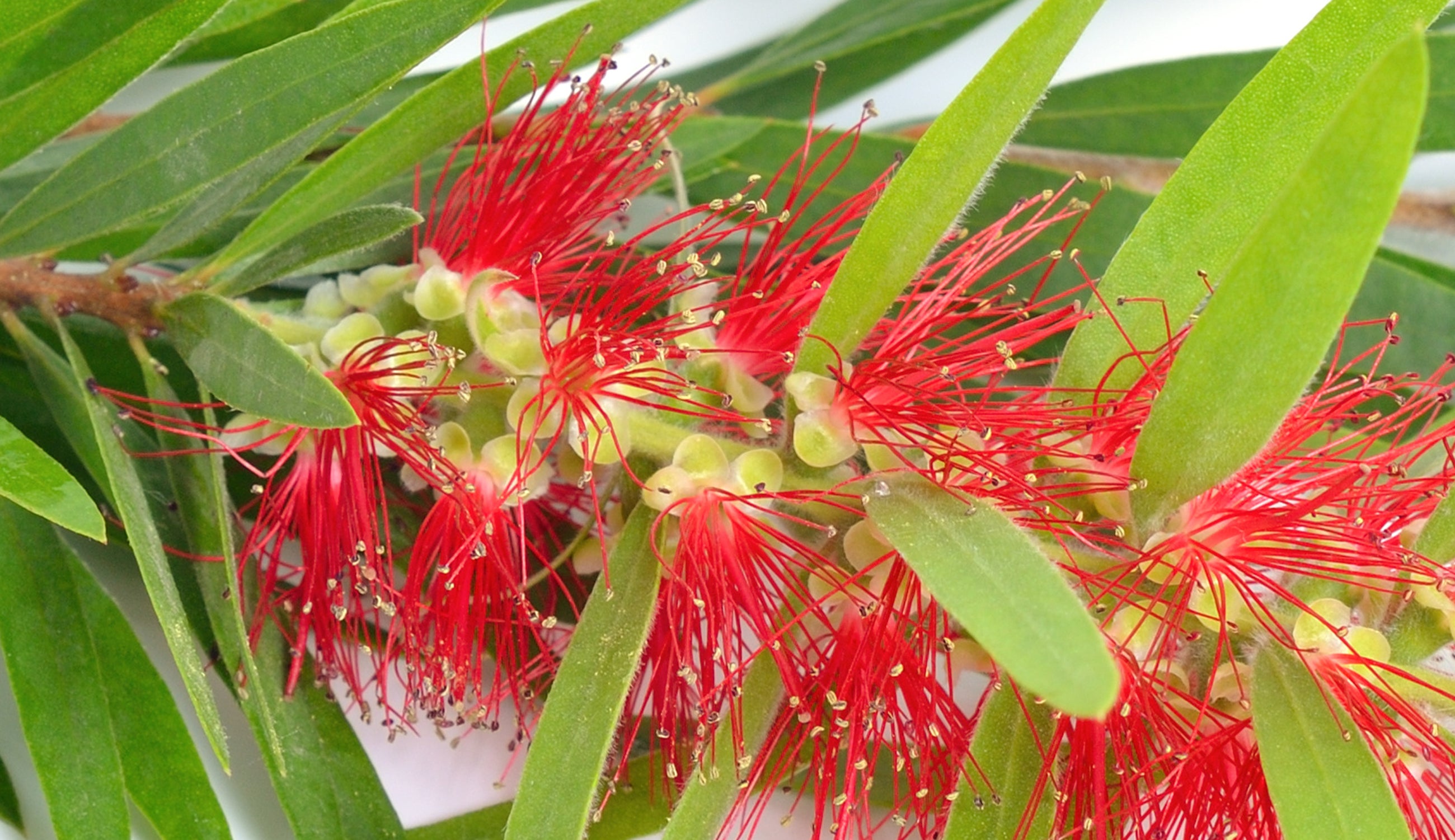 Tea Tree

As one of the most famous natural ingredients for treating acne, tea tree definitely earns its leading spot in our natural acne treatments. Its antibacterial properties dry out pimples and blemishes while penetrating and purifying pores. We pair ultra-concentrated tea tree oil with tea tree water to ensure skin stays well treated, without being stripped by the pure undiluted oil.
Retinol

While this ingredient is more commonly praised for its anti-aging benefits, it serves as a potent natural acne treatment, too. Retinol gently resurfaces the skin to reveal fresh, younger layers and break apart spots of hyperpigmented skin. By breaking apart this top layer of dry or damaged skin, retinol effectively helps to remove debris and dead skin which clogs your pores. Cleaner pores mean reduced symptoms of acne.
Honeysuckle Flower Extract

More than an elegant white flower and potent natural preservative, honeysuckle has its own anti-acne benefits. It's an antibacterial that naturally cleanses skin and offers skin-soothing properties for calming the skin. The antioxidant found in honeysuckle is also essential to post-acne skin recovery.
Willow Bark Extract

Salicylates extracted from willow tree is a natural substitute for traditional salicylic acid; it is as effective in reducing inflammation while being a gentler option. Willow bark's gently exfoliating properties can deep cleanse pores, control sebum, and kill acne-causing bacteria. It also helps stimulate cell regeneration for healthy and glowy skin. You will find your pores looking clean and refined in the long term.
The Great 7 Natural Acne Treatments
These non-stripping natural acne treatments combine the power of anti-acne herbs and florals with skin-nourishing ingredients. Most drugstore acne treatments are all about full-force attacks on eliminating acne. They're not meant to nurture skin or act as an aftercare post-harsh acne treatment.
For skin health, it's best to invest in natural products that can do both. Check out our top products for treating acne!
Charcoal Clay Cleanser

For times when acne is stubborn and skin needs some detoxing magic, reach for the benefits of activated charcoal! The powers of charcoal are no secret. Its homeopathic uses date back to ancient Egypt. In 1811 chemist Michel Bertrand survived a dose of poison by ingesting the black powder. Charcoal has intense detoxifying power, which is why we've made it the star of this natural face wash.
Made in a base of oil-regulating lemon water, this cleanser also uses Brazilian black kaolin clay to cut down on grease. These two ingredients are especially powerful degreasers and will help regulate oil production in oily skin types. We've also added organic glycerin to ensure moisture retention and help reduce the appearance of fine lines.
Tea Tree & Willow Acne Clear Astringent

Another step in your acne routine? Use a lightweight toner to treat acne without fear of drying out your skin. With just a few pumps on a cotton ball, this anti-inflammatory toner can nourish, hydrate, soften, and purify without stripping, dehydrating, or irritating skin.
Our non-stripping, hydrating toner features antibacterial and antiseptic herbs to soothe and clarify acnegenic skin while helping to fight against future breakouts. With a refreshing feeling (no burning, here) and pure herbal scent, both you and your skin can get some much-needed relief from breakout stress.
Multi-Vitamin + Antioxidants Potent PM Serum

No skincare routine is complete without a super serum that can help with skin recovery. Use this serum in the PM and let the potent and stabilized vitamins do the magic overnight. Vitamin C boosts collagen and elastin production to help fade post-acne dark spots, while vitamin E protects skin from free radicals and other environmental stressors.
The last major anti-acne benefit of this serum? Its high dose of retinol resurfaces skin and purges pores of the excess dirt, debris, and dead skin cells that can cause pore blockages and related acne. Plus, the skin-beneficial vitamins work synergistically to reduce lines and wrinkles, increase firmness and elasticity, and brighten and even skin tone.
Tea Tree Concentrated Spot Treatment

If you only experience pimples occasionally, then spot treatment might be the new trend for you! It's a quick and easy way to tackle those blemishes as soon as they appear Whether you're dealing with persistent breakouts or just the occasional pimple, we have the perfect product to say goodbye to those unwelcome guests for good!
This ultra-concentrated, super lightweight spot treatment is perfect for treating active or stubborn blemishes. A highly active formula featuring witch hazel and tea tree makes quick work of fast-growing pimples. Peppermint and eucalyptus oils help to reduce acne-causing bacteria and prevent future breakouts, while neem oil reduces the risk of acne scars.
Tea Tree Deep Detox Mask

Don't mask or hide behind your acne when you can effectively treat it with an acne-eliminating mask. Natural face masks are a popular skincare treatment made from natural ingredients such as fruits, vegetables, herbs, and other plant-based substances.
Our ultra-concentrated mask is here to help you purify even the oiliest and most acnegenic of complexions with its selection of curative herbs, French green clay, salicylic acid, lactic acid, turmeric, peppermint oil, and eucalyptus oil! Your face will be refreshed and glowing with a calmness like never before!
Mask Spoon

We know the importance of healthy skincare. A way to boost the effectiveness of our natural, effective products is with skincare tools. A silicone mask spoon is often overlooked among all the skincare tools available. However, it can be an incredibly useful tool for your home spa space.
With its streamlined, dual-ended design, our mask spoon features both a flat applicator and soft silicone bristles for massage or gentle exfoliation. That makes it perfect for any kind of face mask, whether it's a detoxifying Tea Tree Deep Detox Mask or a skin-calming Matcha Oat Milk Nourishing Mask.
These tools are often neglected in the cleaning process, but they're not very difficult to clean. Spray these with alcohol-based brush cleaner and wipe clean.
Konjac Sponge: Charcoal

A Konjac Sponge can do wonders for drawing out makeup, oil, dirt, and toxins while gently exfoliating for a softer, smoother complexion. Our facial cleansing sponge is made from 2 simple ingredients: konjac plant and bamboo charcoal.
This detoxifying Konjac face sponge deeply cleanses the pores by drawing dirt, oil, and environmental toxins away from the skin. The soft, porous texture gently buffs away dead skin cells, bumps, and flakes for smoother skin. This gentle charcoal konjac sponge is also suitable for sensitive skin types.
We know acne treatments can be stressful and a chore, but at least natural acne treatments exist to keep acne at bay and help you fight a winnable acne battle. Maintaining a natural skincare routine with the best acne treatments on the market, treating our bodies like the precious temples they are, and incorporating targeted treatments is the most effective acne treatment to create glowingly smooth, refreshed skin.
We carefully hand-select products based on strict purity standards, and only recommend products we feel meet this criteria. 100% PURE™ may earn a small commission for products purchased through affiliate links.
The information in this article is for educational use, and not intended to substitute professional medical advice, diagnosis, or treatment and should not be used as such.
Sign up to our email newsletter for more blog updates and exclusive discounts.
< Older Post | Newer Post >