All NEW Hand & Surface Spray
See how this multipurpose formula pulls double duty as hand sanitizer and surface spray!
Posted on May 27, 2020
Written by: 100% PURE ®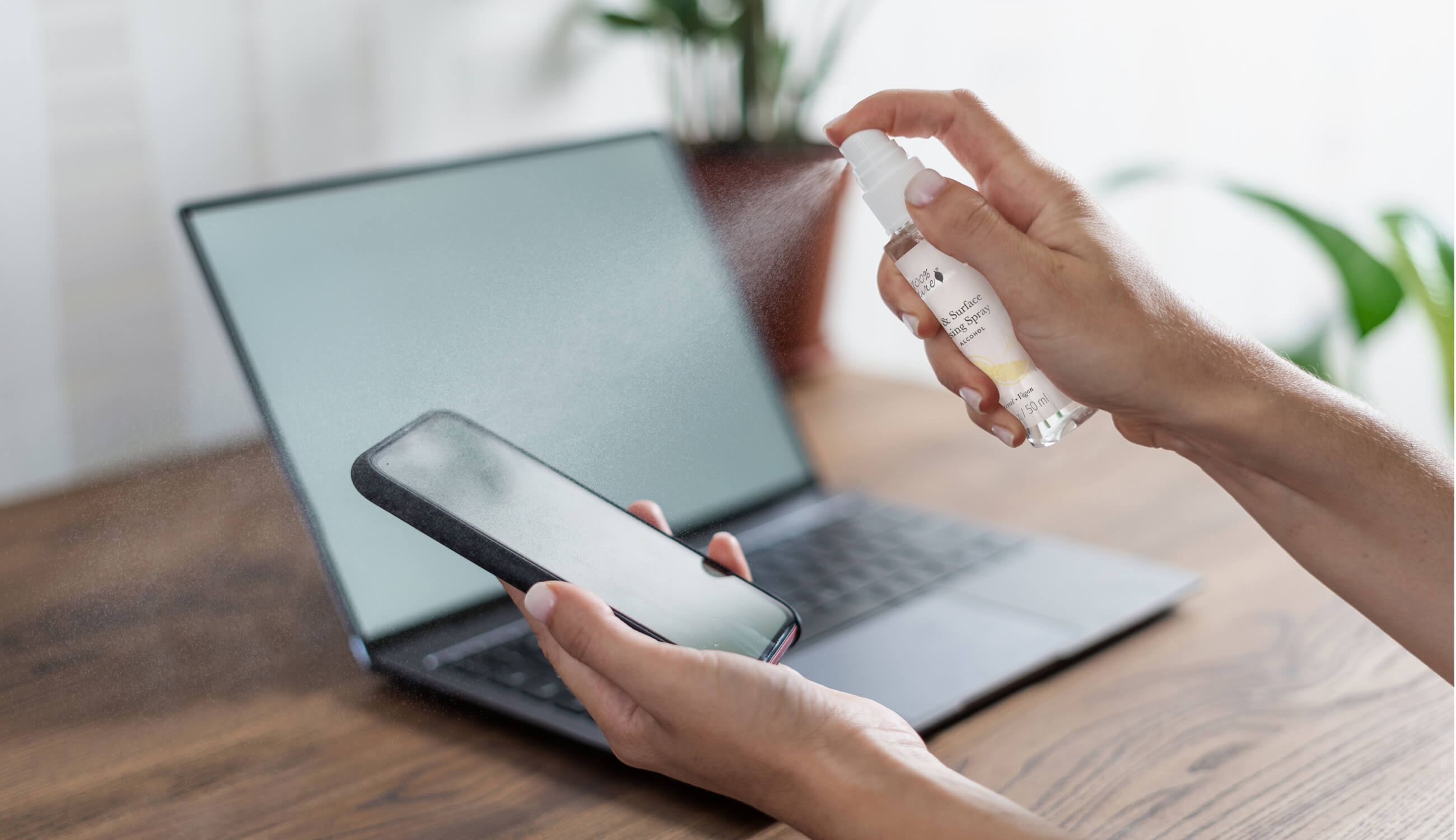 Multitasking feels like second nature these days. Every day is a cacophony of work, kids, chores, exercise, eat, sleep, repeat. Our lives require more efficiency and adaptability than ever before – making multitasking products a necessity.
Also near the top of our necessity list is germ management. Whether in the house or on-the-go, we're finding it crucial to keep our personal bubble as squeaky clean as possible. That's why we created a new formula with multitasking germ-fighting abilities: our Hand & Surface Cleansing Spray!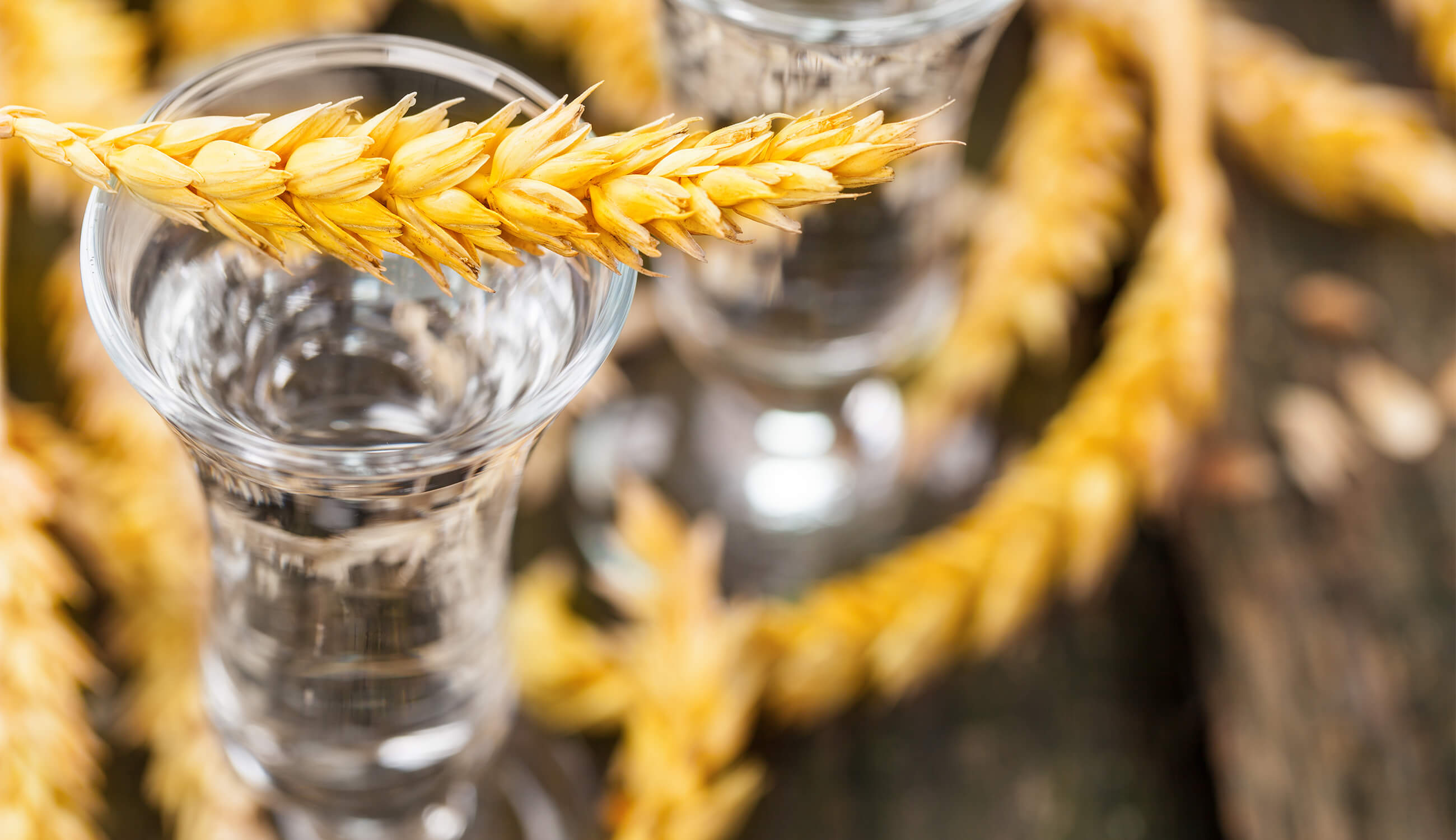 70% Alcohol Surface Spray
To ensure powerful germ-neutralizing capabilities on surfaces, we've boosted this surface spray with 70% ethyl alcohol. If you've read the breakdown of our original Hand Sanitizer Spray, you'll know that the CDC considers ethyl alcohol above 60% effective against germs. According to the CDC, "using a hand sanitizer with at least 60% alcohol can help you avoid getting sick and spreading germs to others."
When compared to isopropyl (rubbing) alcohol, ethyl alcohol holds up well in terms of cleaning abilities for surfaces. When compared to bleach, isopropyl, or methanol, ethyl alcohol is the only disinfectant safe for food-grade surfaces.
PRO TIP: Isopropyl alcohol is derived from non-renewable sources, whereas ethyl alcohol, or ethanol, is sourced from starches, sugars, and grains.
For electronics, the CDC recommends referencing your user manual to determine the best way to disinfect them. If no precautions are listed, they suggest "alcohol-based wipes or spray containing at least 70% alcohol to disinfect touch screens."
In addition to 70% alcohol made from grains, this formula has also been infused with lemon essential oil. With potent antibacterial and antimicrobial properties, lemon oil lends itself to use as both a hand sanitizer and surface disinfectant.
Since this formula is made with fast-evaporating ethyl alcohol, it can also be used as a refreshing room spray! Lemon essential oil contains antioxidants that can eliminate toxins in the air, and can help to freshen linens or other small spaces.
Lemon and other citrus oils are also known for their mood boosting abilities, suggesting that diffusing or spraying them can reduce the effects of anxiety, depression, and stress.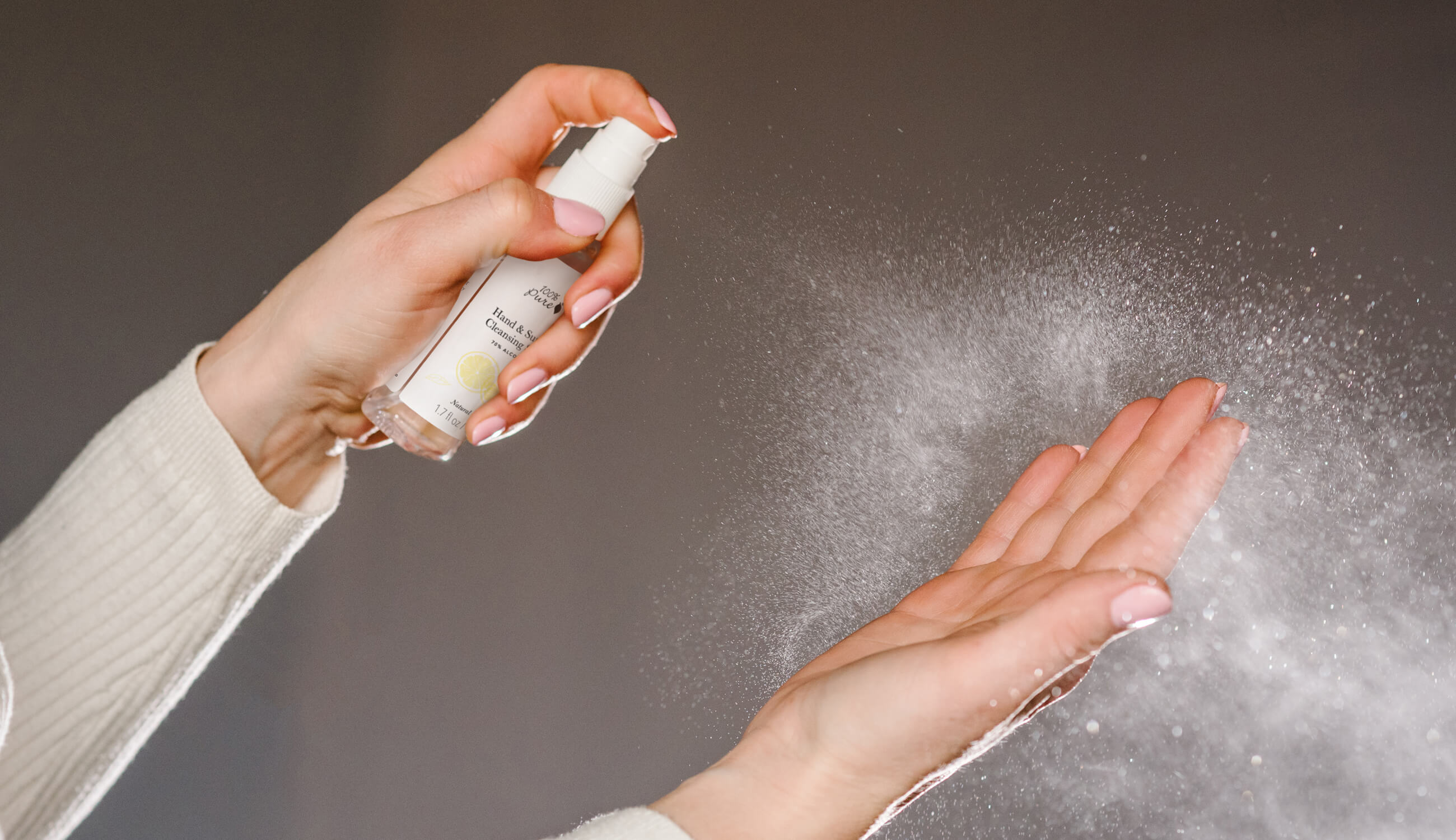 Hand Sanitizer + Surface Spray
How does this formula manage to be both a surface spray and hand sanitizer spray? First, it uses potent active ingredients for sanitation suspended in plant-based ingredients. A gentle base of aloe vera and vegetable glycerin makes it suitable for both non-porous surfaces and delicate skin.
When comparing our regular Hand Sanitizer Spray and our new Hand & Surface Cleansing Spray, assess your needs. Is this something you'll carry to the store, in your bag, or leave next to your front door? Does your skin tend to be on the dry side, or more balanced? It could also come down to something as simple as your preference to either lemon or tea tree scent!
Hand & Surface Cleansing Spray
Gentle on skin – made with hydrating aloe and humectant vegetable glycerin

Perfect for quick surface sanitizing – suitable for shopping carts, doorknobs, steering wheels and more

With 70% ethyl alcohol – higher concentration of alcohol for use on surfaces

Made with lemon oil – bright, energizing scent with natural antibacterial and antimicrobial power
Original Hand Sanitizer Spray
Gentle on hands – made with hydrating aloe and humectant vegetable glycerin

With 62% ethyl alcohol – lower concentration of alcohol for gentler effect on skin

Made with tea tree – fresh, herbal scent with natural antibacterial and antiviral power
How To Use Sanitizer for Skin and Surfaces
While this is a straightforward spray-and-go formula, we do have a few recommendations for use to ensure you're getting maximum benefits!
DIRECTIONS for hands:
Spray sanitizer directly onto hands and rub in thoroughly; allow to air dry. Do not rinse or wipe off the hand sanitizer before it is dry.
PRO TIP: Hand washing is the preferred method for removing germs and bacteria from skin – hand sanitizers should be reserved for instances where soap and water are not readily available.
DIRECTIONS for surfaces:
For use on non-porous surfaces like doorknobs, handles, keyboards, steering wheels, light switches, grocery carts, countertops: spray directly onto the surface and allow to air dry.
PRO TIP: Lemon oil is beneficial for wood surfaces, but should always be patch tested on any surface before use. Not recommended for use on unfinished wood surfaces.
Hand & Surface Cleansing Spray FAQs
Q: How often can I use it?
As often as needed, when soap and water are not available. If hands become overly dry from repeated use of any hand sanitizing product, follow with a nourishing hand cream.
Q: What kind of surfaces can I use it for?
This multipurpose surface spray can be used on non-porous surfaces such as hard plastic, glass, finished wood, and metal. Always refer to user manuals for electronics or other devices in regards to recommended cleaning methods. For those with no directions for cleaning, spot test an area to ensure there are no adverse effects.
Q: Is 70% alcohol high enough to kill germs?
Yes! For ethyl (grain) alcohol, the CDC recommends a minimum concentration of 60% to be effective against disease-causing bacteria.
Q: Are there artificial fragrances or dyes in this surface spray?
No! Our Hand & Surface Cleansing Spray is dye-free, fragrance-free, and will not stain clothes or fabric when used as directed.
Q: How does it compare to the regular Hand Sanitizer Spray?
They might look similar, but there are a few big differences between the two sprays:
First, our original formula has an herbal scent from tea tree – the Hand & Surface Cleansing Spray has a citrus scent from natural lemon essential oil.

For those looking for more powerful germ-fighting on surfaces, the Hand & Surface Cleansing Spray may be preferred for multipurpose use.

For those with dry or sensitive skin, the original Hand Sanitizer Spray formula may be preferred as it has a lower concentration of alcohol, and is free of astringent citrus oil.
If you're looking for more all-around cleansing tips, check out our guide to effective cleansing from head to toe!
We carefully hand-select products based on strict purity standards, and only recommend products we feel meet this criteria. 100% PURE™ may earn a small commission for products purchased through affiliate links.
The information in this article is for educational use, and not intended to substitute professional medical advice, diagnosis, or treatment and should not be used as such.
Sign up to our email newsletter for more blog updates and exclusive discounts.
< Older Post | Newer Post >