8 Ways to Use Your Clear Eyebrow Gel
The best clear eyebrow gels and tips for application
Posted on September 13, 2021
Written by: 100% PURE ®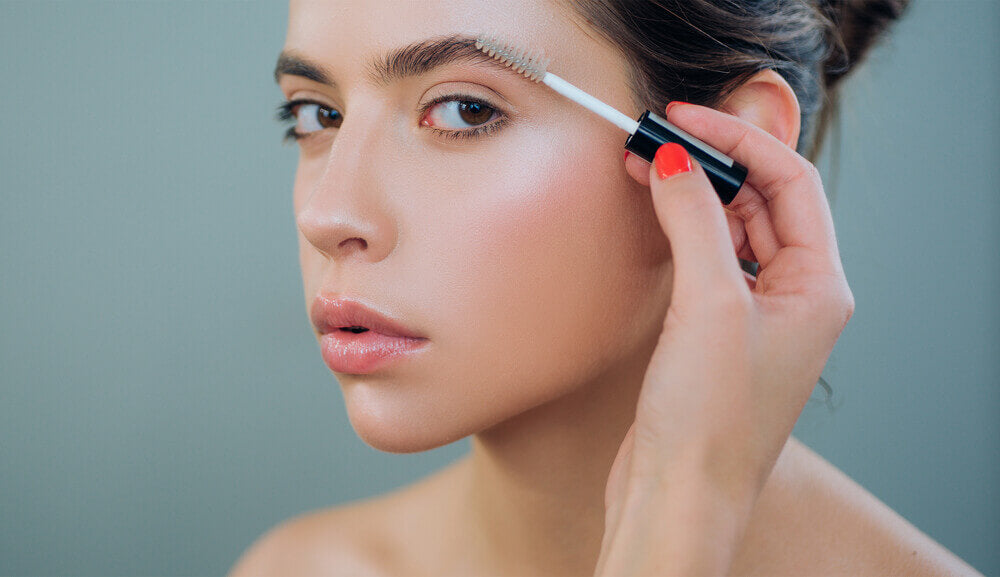 We love a multi-purpose product. For us, that typically means using a highlighter as eyeshadow or lipstick as blush. But when we realized that there are so many ways for us to use our clear eyebrow gel, we decided it was time to share this news with our fellow beauty enthusiasts.
The Art of Selection
Clear eyebrow gel may, at first thought, sound like a basic product – but it isn't. And despite its deceptively simple appearance, not all eyebrow gels are made equal.
In the hunt for our perfect multi-purpose powerhouse, we're looking for an option that, formula-wise, isn't too thick or too runny. Ideally, it comes equipped with a great spoolie. And most importantly, it's toxin-free.
While we tend to trust clear products more because they appear to be free of dyes, there are definitely some shady characters on the clear eyebrow gel scene. When shopping, we want to avoid eyebrow gels that include harmful preservatives like phenoxyethanol, parabens, and paraffin derivatives. These ingredients are known to be toxic or carcinogens but are still often slipped into beauty formulas.
Not only do these ingredients dry out our brow strands and contacted skin, but they can be seriously harmful to the body. Instead of wasting our time with any of the bad boy clear eyebrow gels on the market, let's shop positive, shall we?
Kosas Air Brow in Clear | What a performer! This lightweight, great hold brow gel is a widely loved favorite because of how well it defines and thickens the brows. Ingredients like hyaluronic acid hydrate and condition hair for a continually full and bold brow.
Ere Perez Aloe Gel Lash & Brow Mascara | We often overlook conditioning and treating our brows. The good news is, this gel does the job for us. Aloe vera, which is soothing and hydrating, is built into the formula. Vitamin B5 adds extra oomph, as well. That gives us lasting, natural looking, healthy, full brows.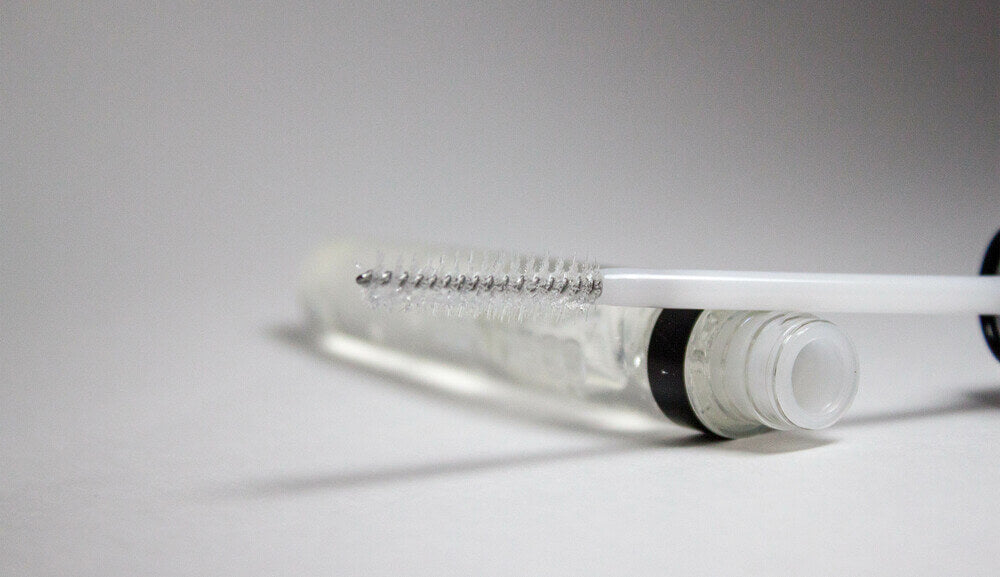 8 Ways to Use Clear Eyebrow Gel: a Study in Versatility
We're pretty confident we can speak for basically everyone when we say that brows are super important in defining the face. Many of us want a bolder brow than we naturally have, achieving that with brow products, tattooing, or a combination of things. And because of our tendency to really define our brows, sometimes clear eyebrow gel can be overlooked.
One of the things that's so great about brow gel is that it can be built up and layered. When it's a beneficial product, it shouldn't cause any harm to our natural hair.
We love to use brow gel for a bit of grooming and hold on our brows. And it's a perfect match for those of us with super thick brows that need direction. But what else? Our favorite thing about clear eyebrow gel is just how many uses there are for it.
#1: As mascara
This use is already well-known and well-loved. This comes in handy for bold eyeshadow looks where we don't want lashes or eyebrows to steal the spotlight. It allows us to be groomed without looking done-up or overdone (if that's our preference). It also helps our lashes to hold a defined curl a bit longer on our natural makeup/no-makeup days.
#2: For beard grooming
Fellas, rejoice; this may be a "stolen hoodie" payback moment for all the guys out there with healthy facial hair. Using it to slick a mustache into place, or just to smooth patchier areas, is a quick way to look a little more polished. Because the formulas are so lightweight and often dry clear, it's a great, cleaner alternative to beard wax or pomade.
#3: To tame flyaways
Thinking of grooming a beard with clear eyebrow gel reminded us of how much taming and grooming our own hair needs. Instead of piling on the gel and hairspray, this quick clear brow gel hack makes our hair look smooth and slick almost instantly.
#4: For general hairstyling
Clear eyebrow gel isn't just limited to beards and flyaways. We love how practical it is for smoothing the entire hairline and styling baby hairs. The spoolie is the perfect size for neat swirls or swipes. And the gel is just thick enough to control the hair without looking gloppy or sticky.
#5: To create perfect updos
A sleek bun, high pony, or elegant updo are classic hairstyles that we'll never stop loving. But these hairstyles need a bit of support to come out flawless, especially when we're dealing with dry or damaged hair. Clear eyebrow gel can smooth areas of wayward hair for a salon-quality finish.
#6: For makeup cleanup
Ever finish a stunning eyeshadow job, and right as you're putting mascara on, accidentally make a big whoops and end up with a smudged mess that almost ruins the look? An excellent hack for cleaning up mascara smudges easily is to wait for the mascara to dry and brush it off with clear eyebrow gel. It allows us to remove the smudge without making a bigger mess.
#7: To condition lashes and brows
Love DIYs? This is a perfect way to DIY a lash or brow conditioner, store it, and apply it! We love to condition these areas with super safe ingredients like coconut oil, honey, aloe, and almond oil. We can mix these in for a boost to help support growth and healthy lash and brow strands.
#8: For styling color-treated eyebrow hair
One thing we often forget is that when we dye our hair, we may want our eyebrows to match. Depending on the color, a clear eyebrow gel might be our best and only option. This allows us to still have polished-looking brows that stand out and look natural with any hair color.
We carefully hand-select products based on strict purity standards, and only recommend products we feel meet this criteria. 100% PURE™ may earn a small commission for products purchased through affiliate links.
The information in this article is for educational use, and not intended to substitute professional medical advice, diagnosis, or treatment and should not be used as such.
Sign up to our email newsletter for more blog updates and exclusive discounts.
< Older Post | Newer Post >