7 Ways To Get Into The Christmas Spirit
Chances are you may be feeling a bit overwhelmed through the busyness of the holidays. Understandable.
Posted on December 23, 2022
Written by: 100% PURE ®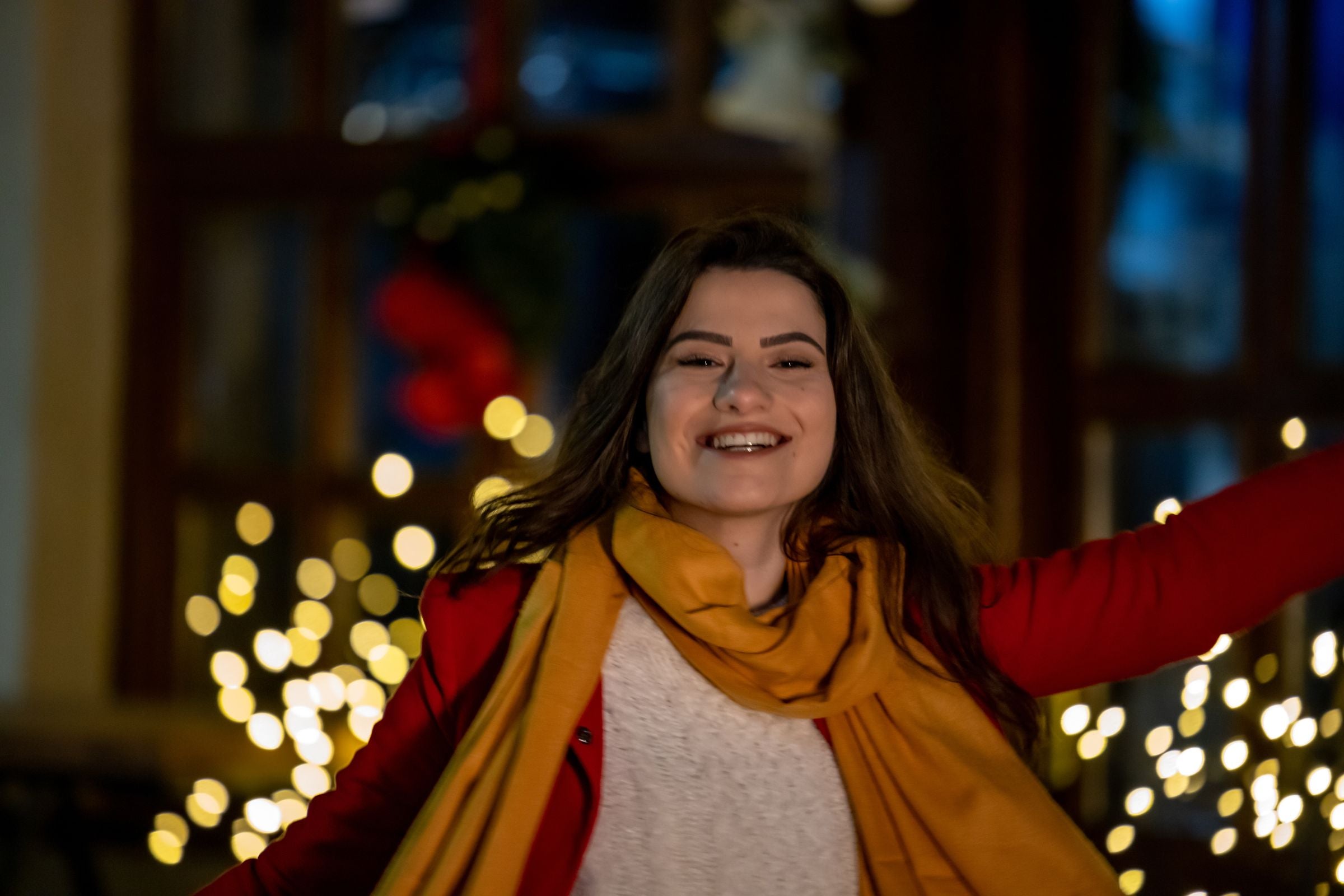 It's that time of the year again when Mariah Carey is topping the charts with her Classic "All I Want For Christmas Is You". While movies will make you believe that everybody is always extremely enthusiastic about Christmas, it exactly isn't true. In fact, the holiday season is really hard on a lot of people, especially those who don't have anyone by their side. There is even an official term for it called Holiday Blues.
Christmas is always seen as the time when big families come together to celebrate but not everyone has that kind of family. Some people don't have good relations with their family while others might not even have one close relationship. According to a recent survey conducted by the American Psychological Association, 38% of people revealed they get more depressed during the Holiday season. As the survey revealed, there could be multiple reasons behind this sadness; loss of a family member, strained relationships, breakup, financial stress, loneliness, etc.
How To Get Into the Christmas Spirit?
So the question is, how should those lonely souls get into the spirit of Christmas? Well, don't worry Christmas is for everyone and in this article, we'll talk about what you can do to enjoy this holiday season.
1. Take Part In Holiday Events in Your Community
As an active part of society, you must belong to a certain community whether you study or work. For that matter where you live is also a great way to start. Christmas-related events are organized everywhere from residential buildings to offices. You can attend those to get into the Christmas spirit.
It would be even more fun if you don't attend these events half-heartedly and actually participate in different activities. You could bring some kind of food for these parties like Gingerbread cake or can help with the Christmas decoration. If you have a good voice, you can also become the entertainer at these parties by singing some Christmas carols.
2. Decorate Your Place With Christmas Ornaments
One of the things that can automatically put anyone in the festive mood is a Christmas tree. You can't expect to get into the Christmas spirit if your place has no trace of the festival. People who are extremely fond of the holiday get into it as soon as they put out their Christmas decorations. Some of them put it as early as the start of November. However, a good time for these decorations to go up would be after 15 December.
It might look daunting at first but you can always find some easy-to-follow tutorials on YouTube.If you are more creative then you can also take some inspiration from crafty budget-friendly DIYs to any Pinterest board which is closer to your personal style. Christmas decorations are like little joys of life, it helps keep the child within you alive.
3. Listen To Christmas Music
Music has the ability to make you feel all kinds of emotions. If you are down an upbeat song can cheer you up or a motivational song can give you hope. Exactly like this, a Christmas song can ignite the festive spark in you. You can create a playlist of all kinds of Christmas songs from high-energy ones to eventually slow ones. You have all year to listen to other kinds of songs! While decorating your house or cooking, listen to Christmas tracks and then you won't be feeling down anymore. Also, there is no way you can't get into the Christmas spirit after listening to Jingle Bells.
4. Go On A Walk & Feel The Festive Air
Christmas is the time when every city in the world is decorated. If you live in big cities then you can find all kinds of Christmas events. From lighting the trees to whole Christmas markets being created, you just have to search and you can find it. If you live in a small town then you can take a walk and see incredibly well-decorated houses.
You have to allow yourself to be more mindful in order to enjoy it completely. Go on a leisure tour of watching the Christmas Lights and by the end, you will feel yourself getting into the Christmas spirit.
Newsletter
Subscribe
for more blog updates and exclusive discounts
5. Do A Christmas Movie Marathon
You have the whole year to enjoy sensible, non-cheesy, thrillers, or high VFX movies. The last week of December should be exclusively reserved for Hallmark feel-good Christmas movies with highly predictable plotlines. This is something that one should try only then you will truly get the hype around it.
Throughout the year, one watches shows that become highly popular. Most of these movies or series are in the sci-fi or thriller genre. Currently, even crime documentaries are seeing such a boom. So, the last few days of the year are a great way to unwind by consuming simple and heart-warming movies that can help in keeping the cynicism away from you. In addition to this, you can also watch Christmas episodes of your favorite shows.
6. Invite Your Friends Over
When one lives away from the biological family, then friends become their family. If you have made new friends then Christmas is the perfect time to invite them over and cement that new friendship. You can even invite those who are just acquaintances and then give them a chance to be your friend.
During Christmas, everyone is just looking for a way to hang out with a crowd. Simply send an invitation and you'd be surprised at the number of people that show up. This will also give you a chance to dress your best and get your Christmas glow-up.
7. Become A Volunteer And Help Others
The true spirit of Christmas lies in helping those in need. If you are really not in the mood to try the above-mentioned activities then you should see the bigger purpose of this festival. Christmas is not only about decorations and get-togethers. It is just a nice way to celebrate, but if you can help the needy, there's nothing greater than that.
Actually, that's the best way to celebrate it. You can do something on your own by visiting an orphanage or an elderly home. If you want to be a part of a community then you can go to the nearest church and take part in the event they organized for the underprivileged.
Bonus Tip: Try Celebrating Christmas In An Old-Fashion Manner
It's always pleasant to get personalized Christmas cards and gifts. You can try sending out hand-written notes on Cards with the presents. It will surely make Christmas special for your loved ones.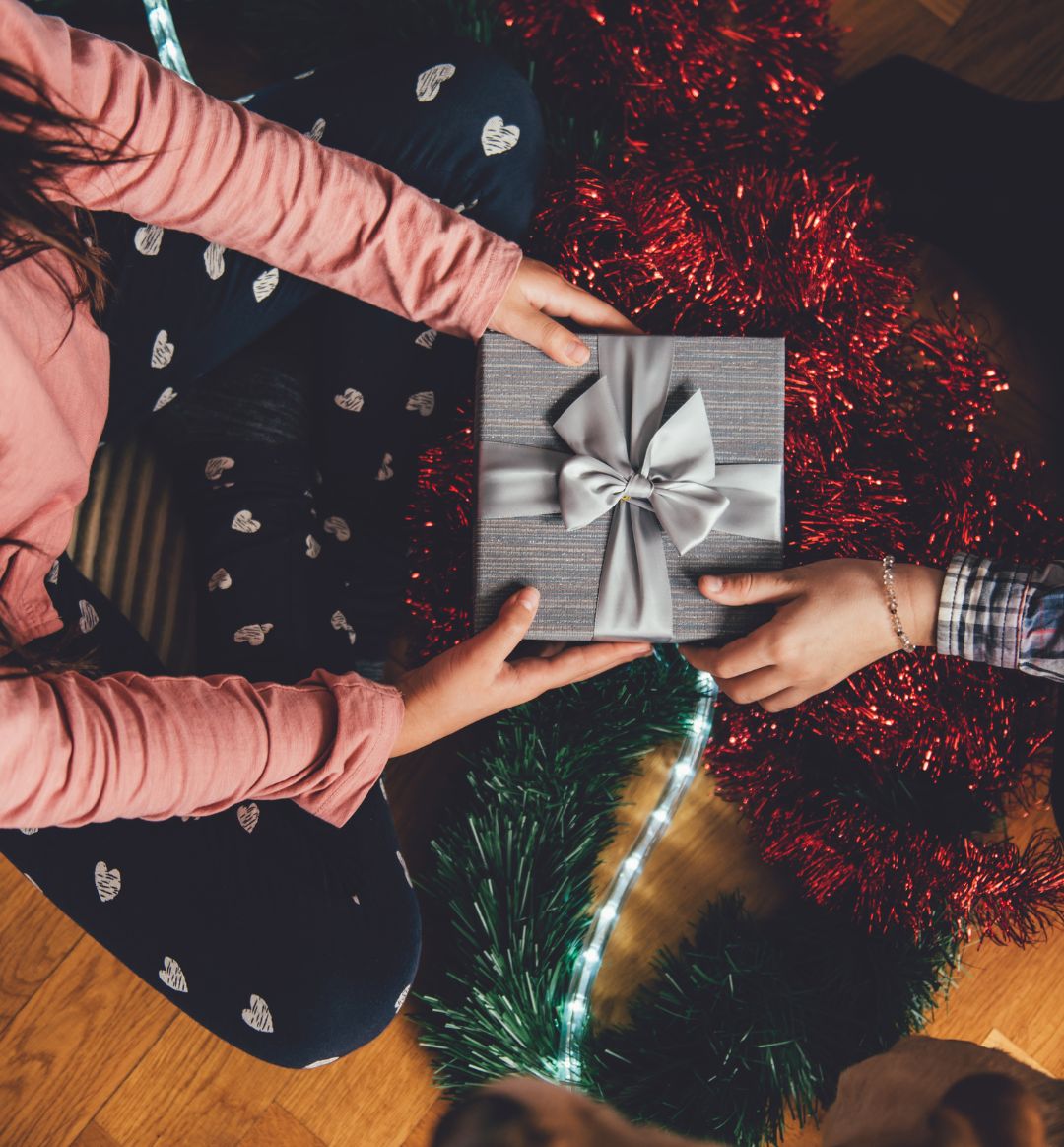 More Thoughts On How to Have A Merry Christmas
Christmas is all about spreading love and joy. It's the time when one has to become the best version of themselves to fully embrace the festive spirit. Always remember that happiness is a state of mind. You can always cheer yourself up when feeling sad or lonely. Life can become more fun if one starts finding joy in little things.
A sad truth about growing up is forgetting about the magic that Christmas once was. However, it's never too late to embrace the Christmas glory. This holiday season, try enjoying Christmas like a hopeful kid, not a cynical adult!
We carefully hand-select products based on strict purity standards, and only recommend products we feel meet this criteria. 100% PURE™ may earn a small commission for products purchased through affiliate links.
The information in this article is for educational use, and not intended to substitute professional medical advice, diagnosis, or treatment and should not be used as such.
Sign up to our email newsletter for more blog updates and exclusive discounts.
< Older Post | Newer Post >