https://purity-res.cloudinary.com/image/fetch/q_auto:best,f_auto,fl_lossy,w_auto,c_limit,dpr_auto/https://cdn.shopify.com/s/files/1/0648/1955/products/cJs2QTwQ02vSHEynJVYW_312b9409-601a-47f6-810e-790482d60624.png?v=1560448835
https://purity-res.cloudinary.com/image/fetch/q_auto:best,f_auto,fl_lossy,w_auto,c_limit,dpr_auto/https://cdn.shopify.com/s/files/1/0648/1955/products/A3BN7BCQzm3mlJZfK9mB.jpg?v=1560448835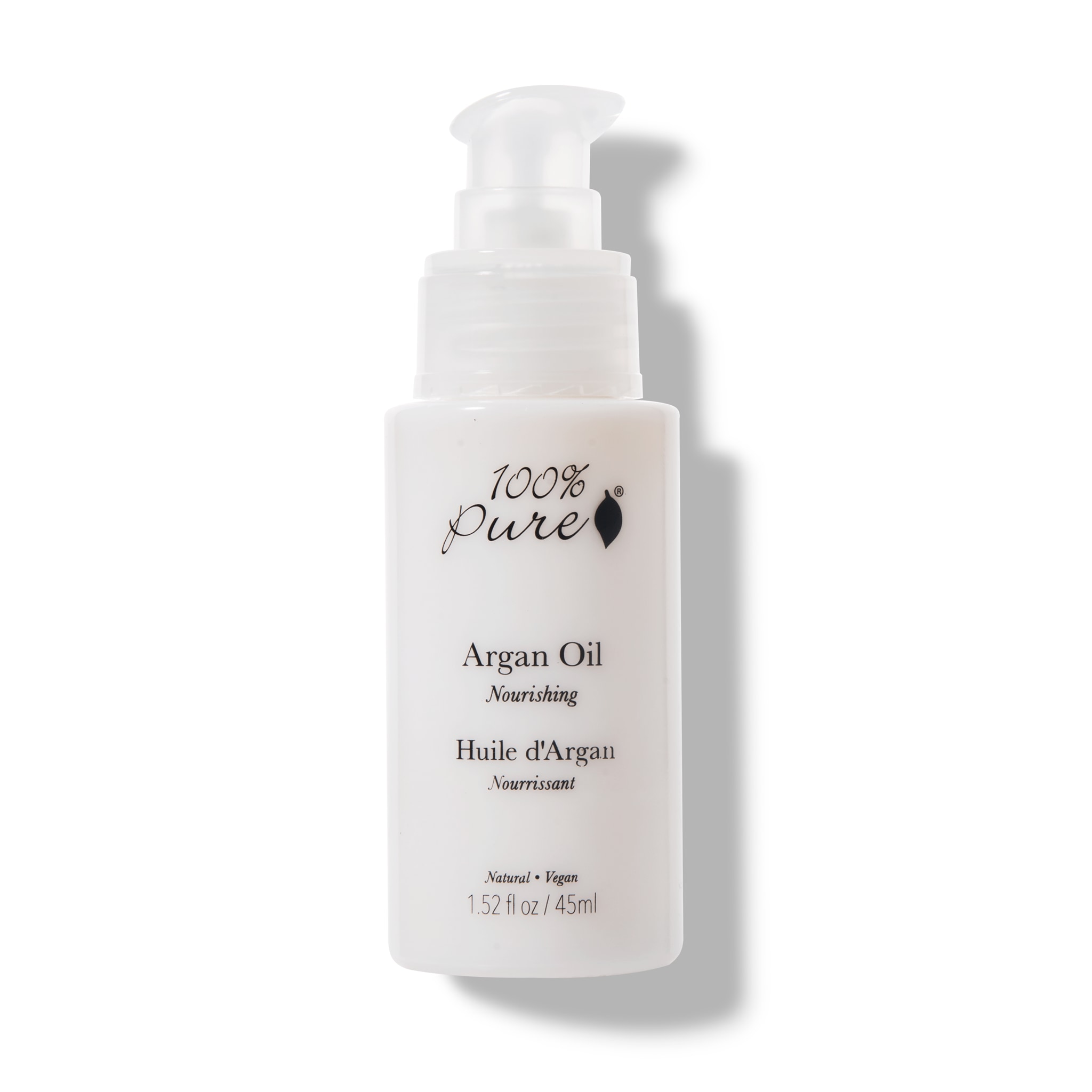 Argan Oil
Natural

Vegan

Cruelty Free

Gluten Free
Lightweight and restorative Argan Oil is rich in vitamin E, phenols, carotenes, squalene, and essential fatty acids to deeply moisturize, nourish, and soften.
For Normal, Combination, Dry Skin Types

Argan oil is naturally rich in vitamin E, phenols, carotenes, squalene, and essential fatty acids to deeply moisturize, nourish, and soften. Argan oil's restorative nutrients are beneficial for application all over the body, including face, around the eyes, décolleté, hands, and even your hair.

Scent: Undiluted Argan Oil has no fragrance added. A pungent, nutty smell is completely natural – and signifies that your Argan Oil is totally pure.

Directions

Use at night: After cleansing massage gently into face using circular motions. You can even use it on your hair or cuticle; anywhere you need some extra moisture!

Every ingredient we use is beneficial, here are a few:

Argan Oil

Argan oil provides intense moisturization and skin healing benefits.

Complete list of ingredients:

Argania Spinosa Kernel Oil (100% Pure Certified Organic Argan Oil)* * Certified Organic
Customer Reviews
products
skin
hair
face
makeup
smell
quality
stuff
oil
moisture
Awful smell
I just received the Argan Oil and I could not be more disappointed. It smells awful, like rubbish or manure. I tried other Argan Oil before, so I am pretty sure this is not the smell that it is supposed to have...
Hi Lara, So sorry for any alarm! The Argan Oil scent is completely normal since there are no additives to create a more pleasant scent. It's pure Argan Oil that is cold press and is not diluted. With other companies, they dilute their Argan Oils with scents and additives.  Hope this information was helpful!
Love!
This is a great product to use on my face as well as my hair. It really nourishes the skin and helps it glow! !
06/13/2019
Cynthia Graves
Love it!
Loved this oil, cold pressed (not refined, which is great), and so easy to dispense. I have occasional issues with being able to control how much product I get when using 100PP's dispensers, but this one so far is working great. I'm an herbalist and use a lot of carrier oils, this is a good argan oil and reasonably priced, too.
Great moisturizer
It def does smell strong, so I just add a drop of lavender essential oil. Very good quality
Best Oil to moisturize
I have been using Jojoba previous to finding this Argan Oil, and let me tell you I will never go back! I LOVE using this product right after I shave my arms and legs because let me tell you, I have never felt more soft and moisturized. I also love the glow it gives my skin! Beautiful!
Complete the Package
Continue Shopping →