https://purity-res.cloudinary.com/image/fetch/q_auto:best,f_auto,fl_lossy,w_auto,c_limit,dpr_auto/https://cdn.shopify.com/s/files/1/0648/1955/products/36a309145cedc5cc8e53d26a9f4ef663_b97d3e57-2cdc-4d85-8329-5551692fb580.png?v=1530661523
https://purity-res.cloudinary.com/image/fetch/q_auto:best,f_auto,fl_lossy,w_auto,c_limit,dpr_auto/https://cdn.shopify.com/s/files/1/0648/1955/products/94faea200b5c08c99ebf148030139c96_c29f7695-066b-42fc-b990-1f6a17eb3404.png?v=1530661523
https://purity-res.cloudinary.com/image/fetch/q_auto:best,f_auto,fl_lossy,w_auto,c_limit,dpr_auto/https://cdn.shopify.com/s/files/1/0648/1955/products/bad8aab191cf4cc47a283b275b5ac34d_7bc09d74-c165-41a2-9b3c-984b2e257a9b.png?v=1530661523
https://purity-res.cloudinary.com/image/fetch/q_auto:best,f_auto,fl_lossy,w_auto,c_limit,dpr_auto/https://cdn.shopify.com/s/files/1/0648/1955/products/fc8aef81d6c3d5083932a81b3c1b8424_0676f9ca-9267-4c84-bb2d-efc355b4e619.png?v=1530661523
https://purity-res.cloudinary.com/image/fetch/q_auto:best,f_auto,fl_lossy,w_auto,c_limit,dpr_auto/https://cdn.shopify.com/s/files/1/0648/1955/products/024b74f7a6e0d10e03cccd8c08396945_dfc294f5-c269-446f-afa6-d8200c2d07cc.png?v=1530661523
https://purity-res.cloudinary.com/image/fetch/q_auto:best,f_auto,fl_lossy,w_auto,c_limit,dpr_auto/https://cdn.shopify.com/s/files/1/0648/1955/products/a8a5987ab0658ef38785966f40d05cdd_a6cdd3e1-350b-4d88-a410-f91431bf3448.png?v=1530661523
https://purity-res.cloudinary.com/image/fetch/q_auto:best,f_auto,fl_lossy,w_auto,c_limit,dpr_auto/https://cdn.shopify.com/s/files/1/0648/1955/products/cc39e874cd0c9875e4c80a254d8fb7c4.png?v=1530661523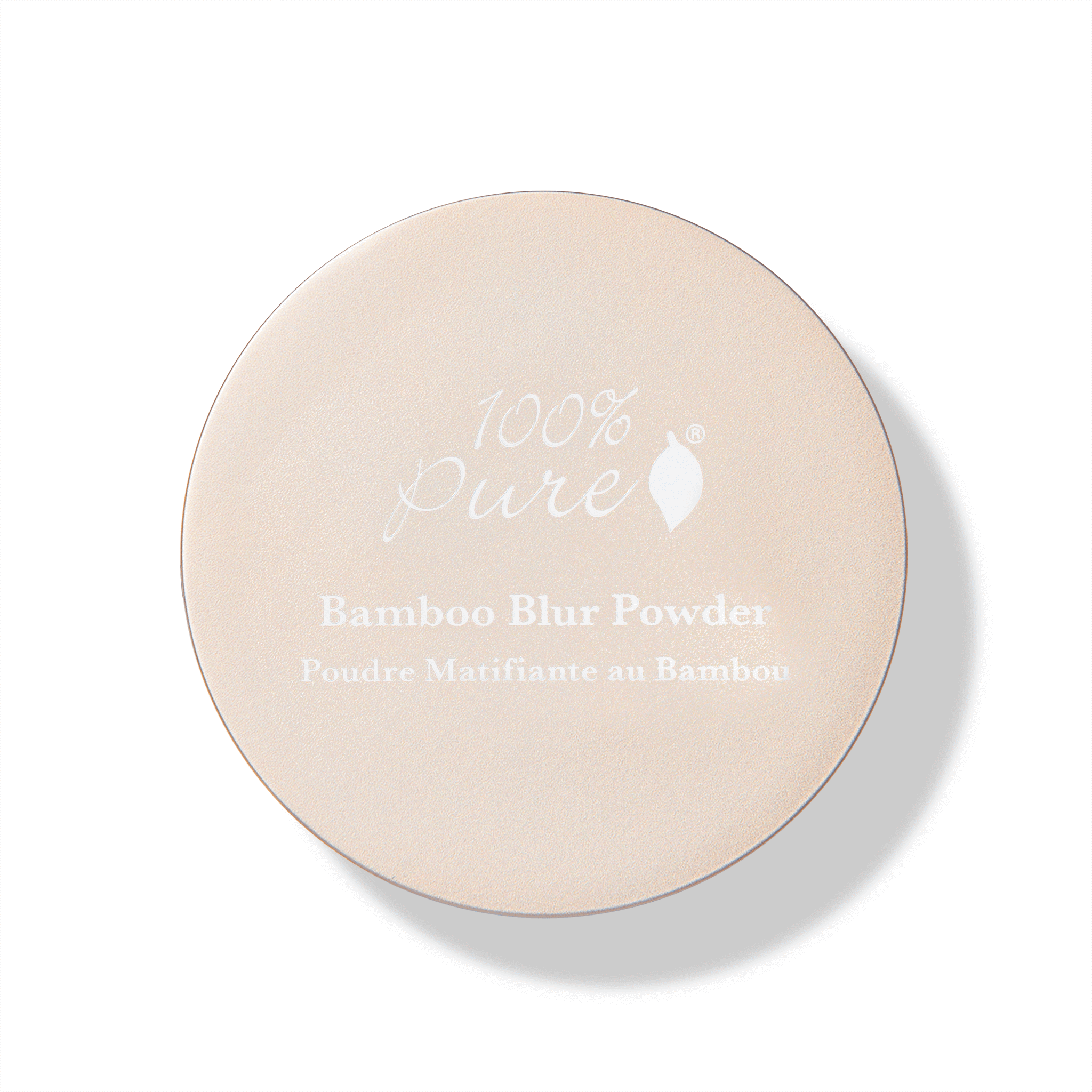 Bamboo Blur Powder
Fruit Pigmented®

Natural

Vegan

Cruelty Free

Gluten Free
Blurring, skin perfecting powder provides sheer to light coverage, and makes your complexion look silky and poreless. Mattifying setting powder made in a base of bamboo silica and colored from fruit pigments. Oil absorbing silica supports collagen formation and fruit pigments are full of vitamins and antioxidants for healthy skin.

Directions

This finishing powder can be used alone or on top of face makeup. Tap jar so powder comes to the surface of the meshed screen. Circle your Cruelty Free Kabuki Brush onto the mesh to pick up powder. Tap off excess powder and sweep from the center of the face outward.

Every ingredient we use is beneficial, here are a few:

Bamboo Silica

Bamboo Silica strengthens skin for a more radiant complexion.

Complete list of ingredients:

Bamboo Silica, Pigmented Extracts of Prunus Persica (Peach) Fruit, Prunusm Armeniaca (Apricot) Fruit, Theobroma Cacao (Cocoa Bean), Carica Papaya (Papaya) Fruit, Curcuma Longa Root (Turmeric), and Camellia Sinensis Leaf (Green Tea)
Bamboo Blur Powder
has a rating of
4.5
stars based on
526
reviews.
Customer Reviews
skin
powder
face
makeup
look
foundation
finish
pores
concealer
light
Awesome setting powder!
The Bamboo Blur powder sets my makeup so that it stays all day and reduces my shine without drying my skin.
Great finishing powder
I love how this sets my makeup! Color matches well.
04/15/2019
Arleen Artinian
Love it!
I am switching to all natural makeup products! I love how this is all natural.
04/13/2019
Christine Ramos
Impressed!
I have tried other setting powders and they always make my face look so cakey. I do not have that issue with this. It just cuts down on shine without really adding anything. I'm beyond appreciative for this product.
B
04/12/2019
Bianca
Great setting powder!
I got this in translucent and it is a wonderful setting powder especially if you live in hot climates like I do and deal with a lot of face sweat. I especially love it because I wear glasses and since it's a translucent power it doesnt leave a lot of noticeable residue on my glasses. It also keeps them from slipping off a lot! I love the finish of the powder as well, it gives my face a very soft look and it is so light that it doesnt feel like you're wearing any powder at all.
Complete the Package
Continue Shopping →