What Defines Men's Skin Care?
Why a skin care routine for men is important – and a few products they'll love
Posted on July 19, 2021
Written by: 100% PURE ®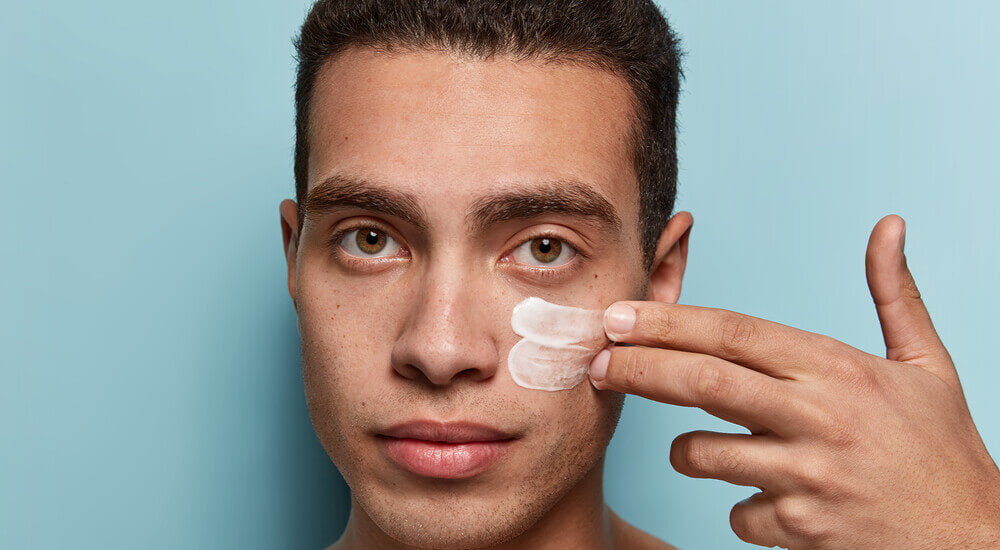 How is it men seem to age gracefully, when they typically don't even obsess over skin care? Turns out it's not just one of life's injustices, but a combination of factors that give them the aging advantage. But that doesn't mean men don't need skin care.
A solid skin care routine is the cornerstone of good grooming. It's vital for men to take care of their skin if they want it to be healthy and look its best. Find out why taking a few minutes out of your day to take care of your skin will work wonders in the long run – plus the best natural products to get you there.
What Kind of Skin Care Do Men Need?
Men should have a daily skin care regimen that goes beyond a go-to shampoo + body wash combo. It doesn't have to be anything elaborate, but it should meet the needs of men's skin. Grabbing your gal pal's cleanser and puff, or worse – conventional wash with harsh, stripping chemicals – won't cut it.
Facial skincare is just as, if not more, essential for men as it is for women. We've all heard men are from Mars, and women are from Venus, and that makes our skin care needs, well, different. Thanks to the hormone testosterone, male skin is thicker and in turn has more collagen density. But it also makes men more susceptible to sun damage from a lack of consistent sunscreen usage.
Men have more active sebaceous glands, which means larger, more abundant pores. This makes their skin more prone to free radical damage – think larger pores equals bigger doors to the skin. This also results in oilier and shinier skin, which could mean more breakouts. Shaving makes the skin more susceptible to external factors, while coarse facial hair and beards face a different range of challenges.
These factors are even more reason to better protect your skin with a good daily routine. Although mainstream marketing may like you to think that skin care products with geometric shapes, bold colors, and masculine scents best suit you, skin care simplicity is more spot on. Instead, focus on natural products formulated for your skin type for best results. We've got some great ones for you to consider!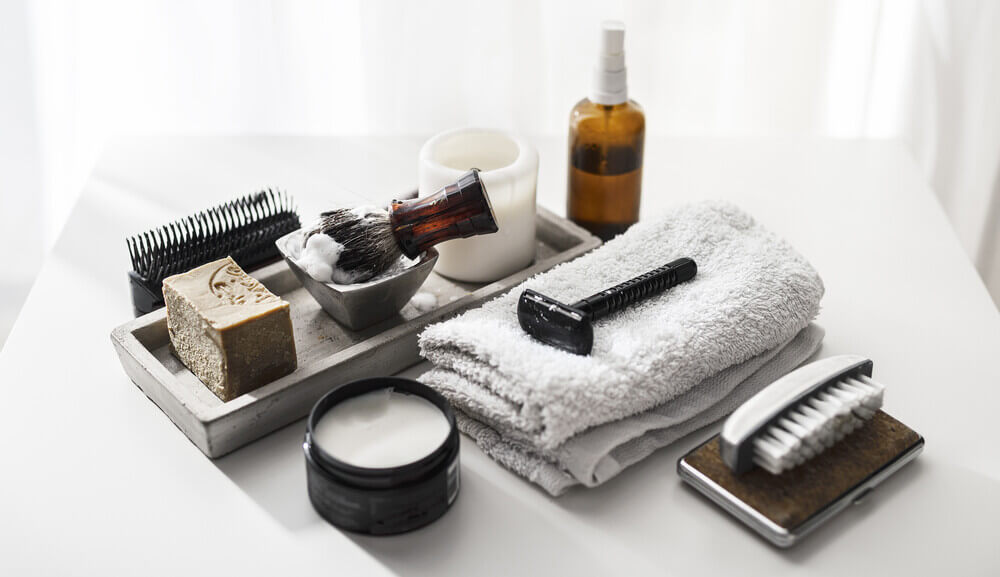 The Best Clean and Natural Men's Skin Care Products
We want to help your skin look healthier and younger, for longer. Natural skin care products can take out the guesswork of wondering if you're using the good stuff or not. Clean, natural ingredients can support sustainable skin health, meaning your hard work getting into a routine won't go to waste.
We've lined up our favorite clean and organic, multi-tasking products that will help with acne, excess oil, wrinkles, dryness, and even sun damage. Just read on!
#1. Biossance Squalane + Probiotic Gel Moisturizer
Probiotics can work wonders for stressed out or oily skin, which is right in line with men having large pores or acne-prone tendencies. This gel-based moisturizer calms redness, reduces the appearance of pore size, and delivers just the right amount of non-greasy moisture for a balanced complexion.
#2. 100% PURE Niacinamide Boost
Featuring niacinamide – the vitamin responsible for creating skin barriers that retain moisture – this water-activated powder treatment is designed for a wide array of concerns. It works to minimize the appearance of large pores, regulate oil production, calm inflammation, and restore sun damaged skin for a rejuvenated glow.
#3. 100% PURE™ Pink Grapefruit Shave Gel
When you learn how great seaweed collagen is for men's skin, you can overlook that this shaving cream dream comes in a pink bottle. This super emollient, water-locking shaving gem allows for an insanely close shave, while leaving skin soft as a baby's bum. You have seaweed, argan oil, sea buckthorn oil, and virgin coconut oil to thank for that.
#4. Geologie Nourishing Eye Cream
Men may be 'thicker skinned', but their under-eye skin is just as thin and delicate as ours. This hydrating eye cream restores the delicate skin around your eyes with a rich mix of brightening kojic acid, anti-aging peptides, antioxidants, depuffing caffeine, brightening niacinamide, and hydrating hyaluronic acid. A cocktail of peeper pleasers!
#5. Pangea Canadian Pine & White Sage Body Wash
A body wash with the right balance of skin-soothing ingredients without an overly heavy fragrance? Created with nutrient-rich oils, this clean formula features lavender, sage, and Canadian pine oils to clarify and balance skin. Hydrating aloe softens even the toughest skin. The fragrance will leave you feeling like you spent time in the rugged outdoors – without having left your home.
If we've gotten you a little pumped up on the benefits of men's skin care, then we're off to a great start! The best skin care routine is the one you stick to, and it doesn't have to be complicated for it to be effective. With the right natural ingredients and daily use, you can ensure more graceful aging and happier, healthier skin.
We carefully hand-select products based on strict purity standards, and only recommend products we feel meet this criteria. 100% PURE™ may earn a small commission for products purchased through affiliate links.
The information in this article is for educational use, and not intended to substitute professional medical advice, diagnosis, or treatment and should not be used as such.
Sign up to our email newsletter for more blog updates and exclusive discounts.
< Older Post | Newer Post >