The Top 3 Natural Hair Oils for Your Best Hair Yet
Benefits of natural hair care and the best oils to help you achieve your ultimate hair goals
Posted on May 31, 2023
Written by: 100% PURE®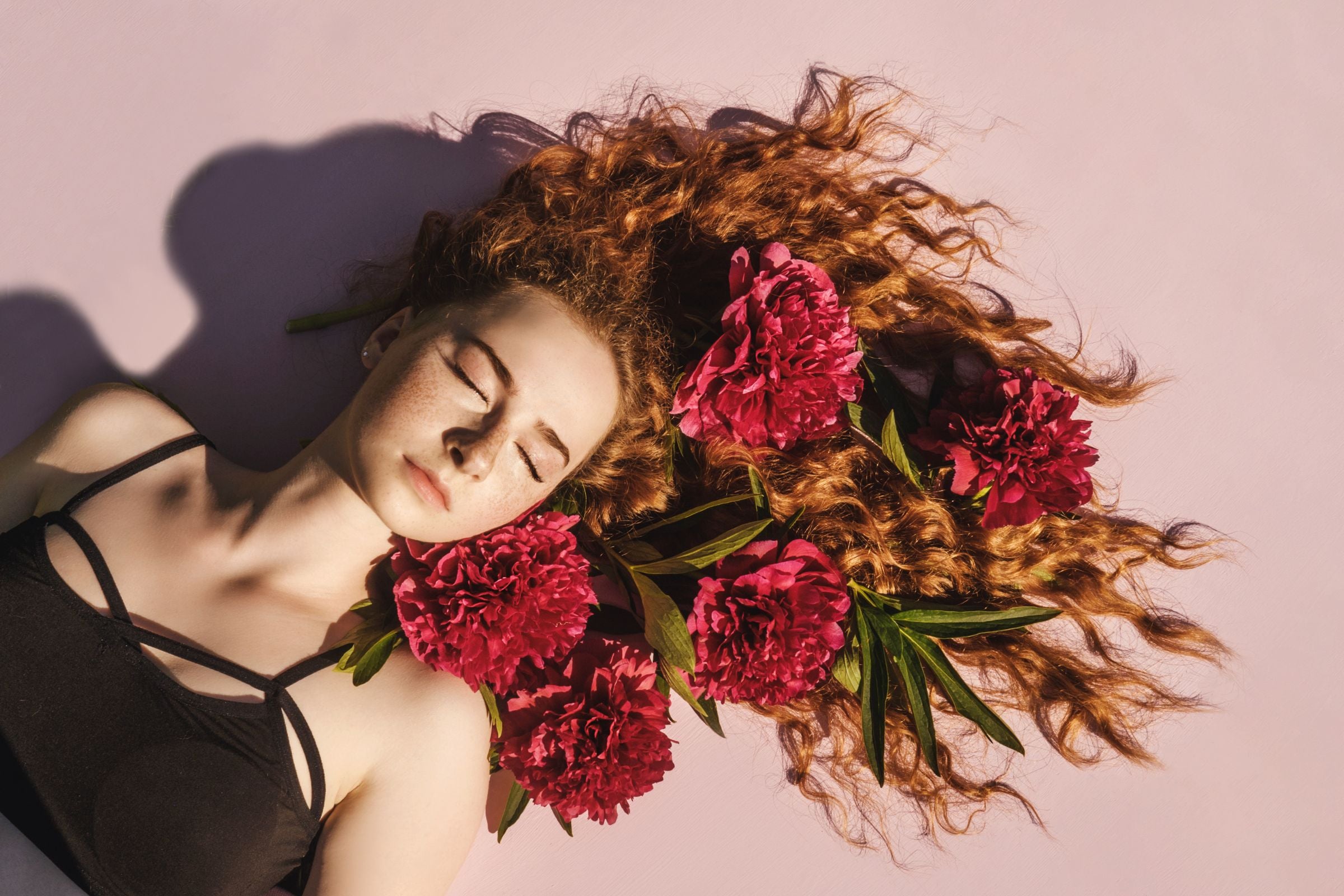 The best hair care, you say? We can get behind some natural hair oils to achieve that any day of the week, which is why we use a few of them in many of our hair care products. Like striking a bull's eye, they offer targeted benefits and results, without playing any games with the health and type of your strands.
That's right! Aiming for the best hair goals via natural oils for your hair type can do wonders at striking center for win-win strands and unlocking your hair's full potential. Read on to tally up the benefits of natural hair care, and how the best three hair oils (or darts) can precisely attain the luscious locks of your dreams.
The Importance of Natural Hair Oils
Think of traditional hair oils as your opponent. The various types of oils available on the market are actually against letting you win your hair woes. These sneaky hair culprits are formulated with mostly synthetic ingredients, and like a poisonous dart, can harm the health of your scalp and strands. Instead of natural oils that are extracted from plants and trees, mainstream oils contain hair-harming silicones.
Disguised as an outer layer to cover damaged, dull hair and make it shiny and lively, silicones actually are opponents rather than hair game-changers and can leave you with scalp buildup, frizz, and locks literally weighed down – in sadness. However, natural hair oils will turn those strands on a happy end-ing. These illusive elixirs feature hair-loving vitamins to nourish, repair, and strengthen tresses.
Natural hair care can offer a range of benefits, from soothing and moisturizing the scalp to promoting healthy hair growth and enhancing the hair's natural shine and texture. From shiny, luscious locks to the peace of mind you've won the hair game fair and square, the importance of natural hair oils won't let hair down.
Benefits of Using Natural Hair Oils for Different Hair Types
Let's face it: If you want game-changing locks, you should focus front and center on natural hair oils. These oil winners are gentle on the scalp and hair – no harmful ingredients, silicones, and synthetic fragrances that can affect your hair A-game. And that's just the tip of the strand when it comes to the benefits of natural hair oils!
#1. Perfect for ALL Hair Types:
Traditional hair products often prioritize one hair type over others, resulting in damaged and unmanageable hair. On the other strand, natural hair oils don't contain synthetic ingredients, promoting healthy and defined hair.
These formulas cater to every hair type and texture. With a focus on natural ingredients, they are gentle on your scalp and hair. This leads to less scalp irritation, hair breakage, and lackluster locks, and more like the dreamy locks of your dreams.
#2. Improves Hair Manageability:
Speaking of texture, using natural hair oils can help restore your hair's natural texture and restore manageability. Your hair has a better chance of getting back to its original healthy 'roots' from the reign of synthetic culprits in traditional hair oils. This leads to less breakage, less hair fall, and a more defined hair texture.
#3. Don't Cause Hair or Scalp Damage:
The synthetic culprits in traditional hair oils can alter your hair and scalp's natural pH balance, which can cause damage to your strands and the roots where all things hair-tastic are supposed to flourish. Natural hair oils, on the other hand, maintain the pH balance of your hair and scalp, keeping it healthy and hydrated.
#4. No Hair-Harming Ingredients:
One of the best and most commonly used extraction methods of natural hair oils is cold-pressed. It doesn't require the ingredient to be heated or diluted with solvents to extract the oil. This minimal intervention protects the integrity of the nutrients and maximizes effectiveness when applied to your scalp and strands.
#5. Healthier Hair:
Natural hair oils are rich in vitamins, minerals, and fatty acids, which are vital elements in our locks and promote healthy, happy hair. By allowing them to be absorbed by our scalp and hair, we are replenishing these vital nutrients and thus contributing to a healthy regeneration of our scalp and healthy hair growth.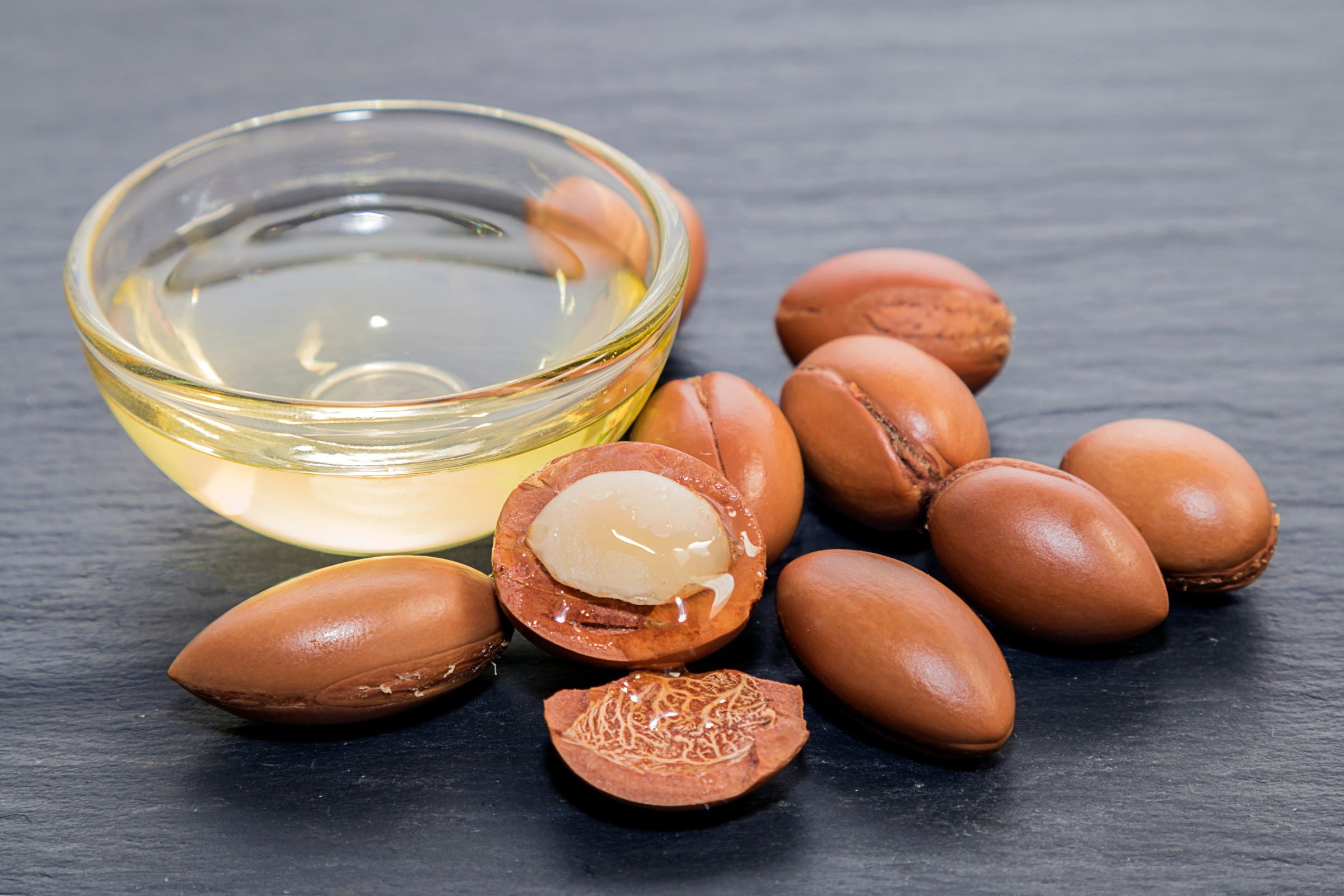 Types of Natural Hair Oils
We love natural hair oil for its versatility and purpose for pretty much every hair type. But that doesn't mean that all oils are created equal. It can be a slippery slope choosing a quality hair oil among the mountain of choices and deciphering confusing ingredient labels.
Let's delve into the best three hair oils so that you can find the right hair elixir for leaving your hair healthy and shiny.
#1. Rosemary Oil
Cold-pressed, cruelty-free, gluten-free, non-toxic, vegan, fragrance-free, organic
THE ORIGINS
Native to the Mediterranean region, rosemary has a rich history dating back thousands of years. The ancient Egyptians, Greeks, and Romans revered rosemary for its symbolic and therapeutic significance. The extraction of rosemary oil involves steam distillation of the herb's leaves and flowering tops, resulting in a potent and versatile essential oil widely used today in aromatherapy, skincare, and hair care products for its refreshing scent and potential health benefits.
THE OIL
Rosemary oil is rich in various nutrients and bioactive compounds. It contains vitamins (such as vitamin C and vitamin B6), minerals (including calcium, iron, and magnesium), and antioxidants. One of the key advantages of rosemary oil is its ability to promote hair growth. It helps improve blood circulation in the scalp, which in turn nourishes the hair follicles and stimulates their activity. This can lead to enhanced hair growth and thicker, fuller hair.
Our Rosemary Grow Serum stimulates hair growth from active and inactive hair follicles for visibly increased fullness. This invigorating serum features the correct percentage of organic rosemary that's been clinically proven to be as effective as prescription drugs that stimulate hair growth. See results in 3-6 months of regular use.
#2. Marula Oil
Cold-pressed, cruelty-free, gluten-free, non-toxic, vegan, fragrance-free, organic
THE ORIGINS
Marula oil has a rich history in African culture. The Marula Tree (Sclerocarya birrea) is known as the "The king of African trees" and is one of Africa's largest indigenous plants. The Sclerocarya birrea belongs to the same family as the mango, pistachio, and cashew nut trees.
Marula seed oil is extracted from the fruit of the female Marula tree. The oblong fruits have a leathery yellow exterior and white, fibrous flesh wherein the seed/pit is embedded.
Fun fact: elephants have been known to feed on the sun-ripened fruit of the marula tree, which slowly ferments and acquires an alcoholic composition (where the brand Drunk Elephant got its name).
THE OIL
Lightweight and fast-absorbing marula oil is rich in vitamins and omega fatty acids to replenish dry or damaged hair. This cold-pressed oil helps smooth frizziness, enhances hair elasticity, and keeps strands hydrated and well-nourished. The oleic and linoleic acids in marula oil support soft, lustrous locks.
#3. Argan Oil
Cold-pressed, cruelty-free, gluten-free, non-toxic, vegan, fragrance-free, organic
THE ORIGINS
Argan is actually a tree that is native to Morocco. This lush evergreen is wider than it is tall, with outstretching branches reaching up to 40 feet wide. The tree nuts from the argan tree are completely edible, and argan has been used for centuries in food and local cosmetic products before gaining popularity all over the world.
From the tree, the argan nut grows and contains kernels that are then pressed to release the rich oil within. We use certified Organic Argan Oil to ensure the highest quality. This means that our oil is cold pressed, and the nut is gently separated from the oil usually by hand, meaning that every time you buff this lovely, rich oil into your scalp and strands, it was produced with love and care.
THE OIL
A healthier scalp means healthier hair. Argan oil promotes collagen production for fortified hair growth and fights against breakage. Not to mention the deep moisturizing properties of argan oil for the luscious locks of your dreams.
This organic oil also tames frizz in a pinch! Since argan oil is super lightweight and non-greasy, it's perfect for applying to dry or frizzy strands. It smooths and lightly glosses hair for healthier texture and bounce, while also acting as an effective detangler (without slippery, harsh silicones found in most hair oils).
Benefits of Using Natural Hair Oils
There's a natural hair oil out there for everyone! But which oil will help you hit a bull's eye for your hair game will depend on your hair type and texture. We know you're already eager to start using natural hair oil. Get ready to score bigger with some additional hair and hand-raising benefits for your best hair yet!
Provides Nourishment

Hair oils provide nourishment and protection against damage caused by blow dryers or styling tools and external environmental factors.
Newsletter
Subscribe
for more blog updates and exclusive discounts
Prevents Hair Loss

Oil increases the strength and elasticity of hair, which means that it's less prone to breakage and loss.
Promotes Hair Growth

Since oils moisturize and strengthen the hair shaft, they may help prevent breakage, which may make your hair appear to grow more quickly.
Adds Shine and Luster

Hair oil creates a barrier that prevents your strands from losing precious moisture, which can lead to dry and lackluster strands.
Reduces Frizz

Hair oil creates a barrier that prevents humidity from entering the hair shaft, keeping frizz at bay.
Soothes Scalp Irritation

Natural oil with its hair-loving vitamins and nutrients can soothe scalp irritation and calm down itch – all of which are usually brought on by harsh, traditional hair oils.
Moisturizes Hair

Hair oil lubricates the outer cuticle and strengthens the inner core by providing moisture to help keep the bonds strong.
Protects Hair from Damage

Hair oils provide vitamins and minerals that get stripped from frequent washing. If you have fried ends or parched locks, the oil helps to hydrate and heal strands.
Enhances Hair Elasticity

Cold-pressed oils are made without heat or chemicals, so they're able to retain important nutrients. Our natural hair oils are rich in vitamins and fatty acids that can strengthen your hair and nourish your scalp and improve hair elasticity.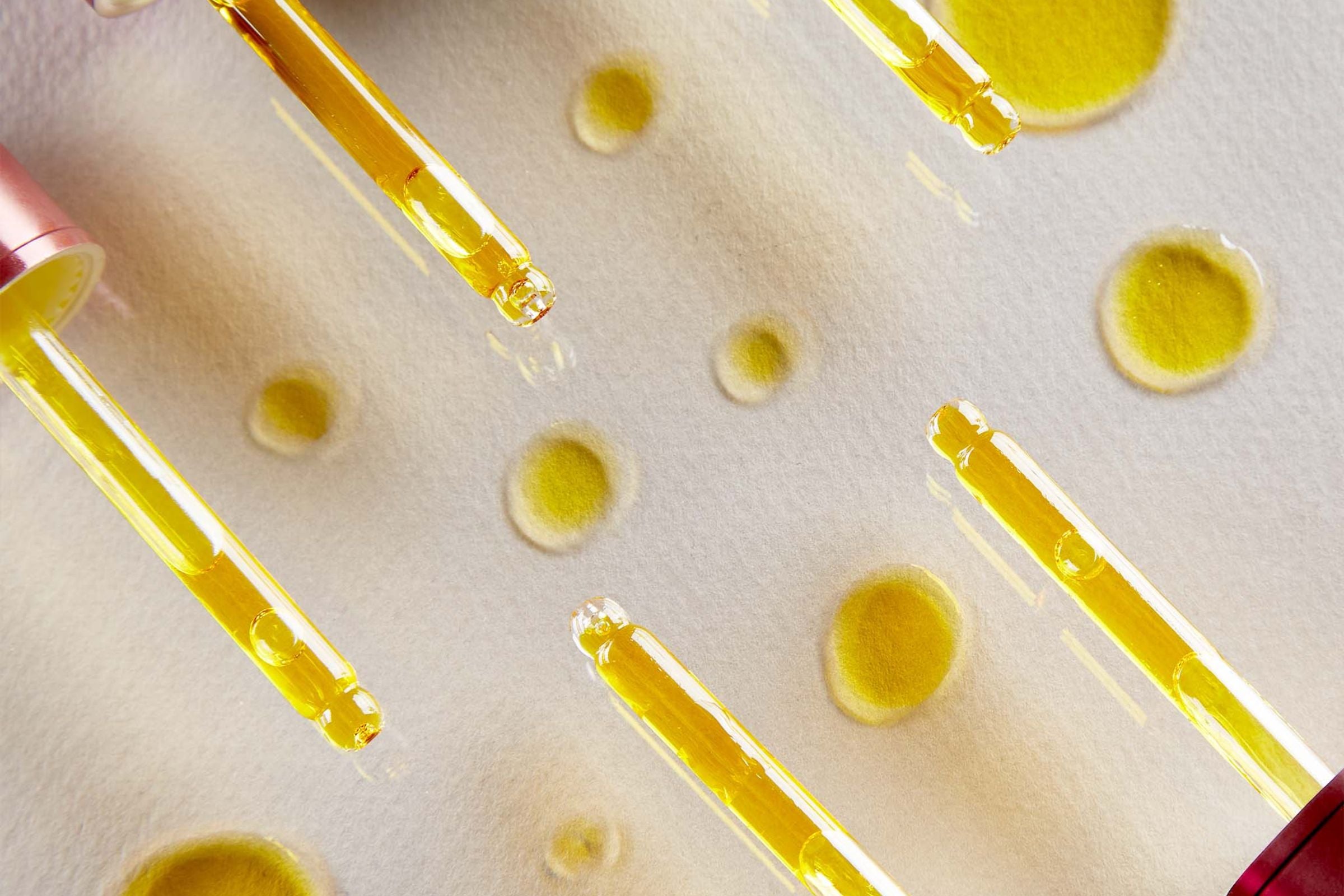 How to Apply Hair Oil
Depending on your styling routine, you can apply oil when your hair is wet or dry. Just be cautious that a little bit tends to go a long way. With that said, let's delve into how to use hair oil so you don't end up with sad, greasy locks.
Step 1:
Style hair as desired – beach waves, slick-back pony – take your pick!
Step 2:
Rub a dime-sized for dry hair or a nickel-sized amount for very parched hair onto the palms of your hands so that heat is created, which will better penetrate your strands.
PRO-TIP: Be sure to never rub your hair with your palms as it can cause undesired hair breakage – something brittle hair types or those prone to breakage will want to avoid.
Step 3:
Gently work the hair oil from the mid-lengths to the ends.
PRO-TIP: For frizzy hair types, rub hair oil focusing only on the dry ends of your hair. For kinky and curly hair types, work hair oil from bottom to top ensuring that hair oil is spread across the length of strands.
Step 4:
Leave your locks to reveal their shiny, healthy, game-changing glory!
We believe in the richness and potency of natural ingredients. Hair oils are undeniable hair (and beauty) multi-taskers with an endless amount of uses! Whether you're looking to calm frizz or give your locks their shine back, there's an oil for your hair. Just make sure it fits the quality markers and your mane concerns for that hair-game-changing win!
We carefully hand-select products based on strict purity standards, and only recommend products we feel meet this criteria. 100% PURE™ may earn a small commission for products purchased through affiliate links.
The information in this article is for educational use, and not intended to substitute professional medical advice, diagnosis, or treatment and should not be used as such.
Sign up to our email newsletter for more blog updates and exclusive discounts.
< Older Post | Newer Post >