The Negative Effects of Air Pollution on Your Skin
How to shield your skin from environmental damage
Posted on January 19, 2023
Written by: 100% PURE®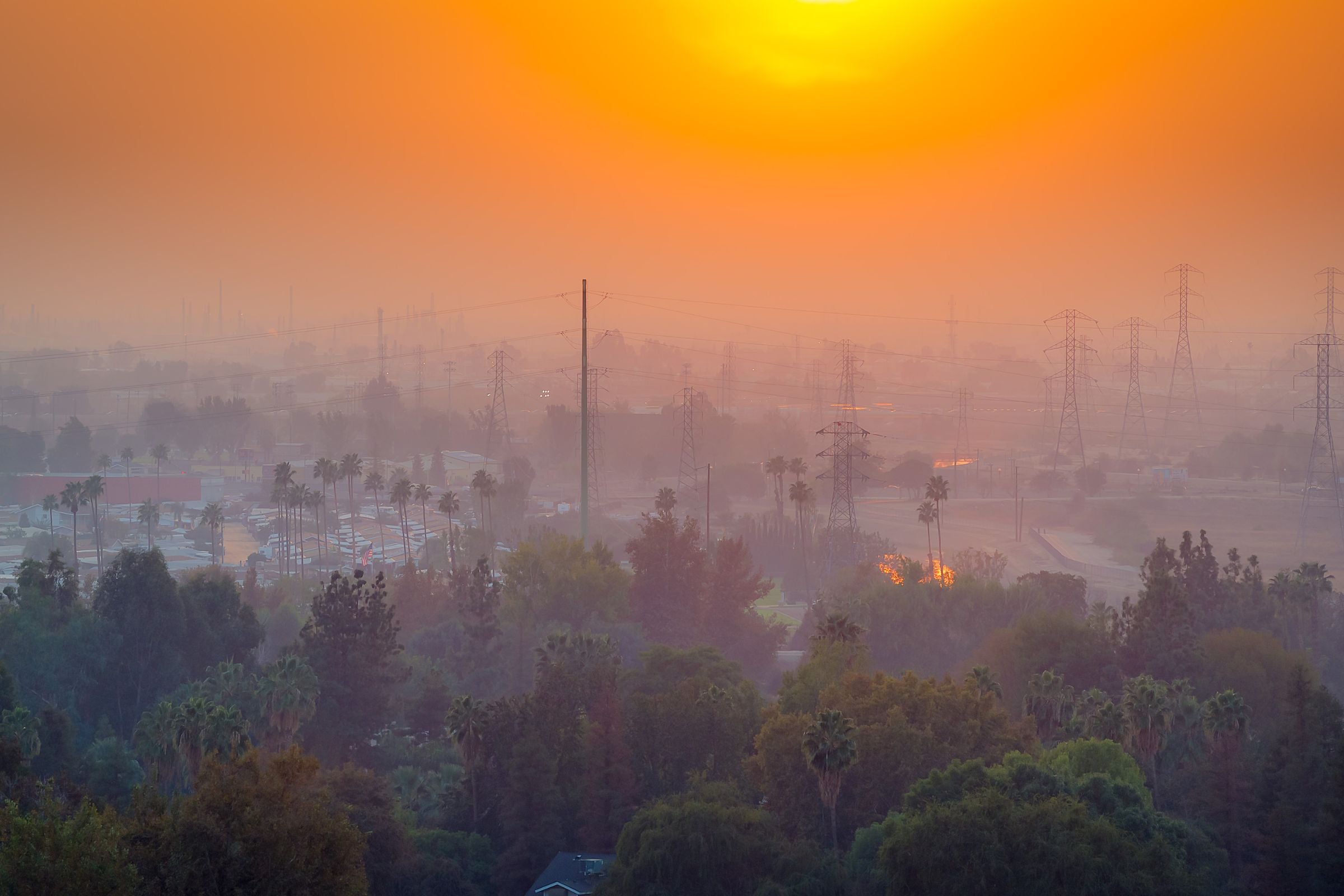 Air pollution is one of those faceless phantoms that we all try to avoid - but do we know HOW to avoid pollutants? Using sunscreen and topical skin care solutions might be your most reliable ally for fighting the effects of air pollution on the skin.
But which ingredients should you look for in your skincare, and more importantly, how can you protect your skin from the haunting environmental pollutants? Read on to find out!
What Is Air Pollution?
If you've ever had a bird's eye view of a major populated city with this hazy layer of air that's billowing over it, or better yet, appears relatively low to the ground as a yellow-brown haze – that's air pollution. More specifically, that's smog, which is a mixture of smog and air - hence smog – but it's still air pollution.
According to the World Health Organization (WHO), air pollution is a "contamination of the indoor or outdoor environment by any chemical, physical or biological agent that modifies the natural characteristics of the atmosphere." Whether it's from human-made sources like vehicle emissions to natural sources like smoke from wildfires, air pollution is a planet-wide environmental health hazard.
Pollution is a major threat to global health and prosperity. Air pollution, in all forms, is responsible for more than 6.5 million deaths each year globally, a number that has increased over the past two decades. Air pollution doesn't pick and choose who or what it's going to terrorize – it can affect everyone's health.
Short-term exposure to air pollutants could range from minor health problems to coughing and itchy eyes, whereas long-term exposure – especially for those who are already ill – can lead to heart disease, stroke, lung cancer, or worse, even death. And since our skin is the largest organ at the threshold of air pollution, it's going to cause some damage to that pretty porous skin of ours.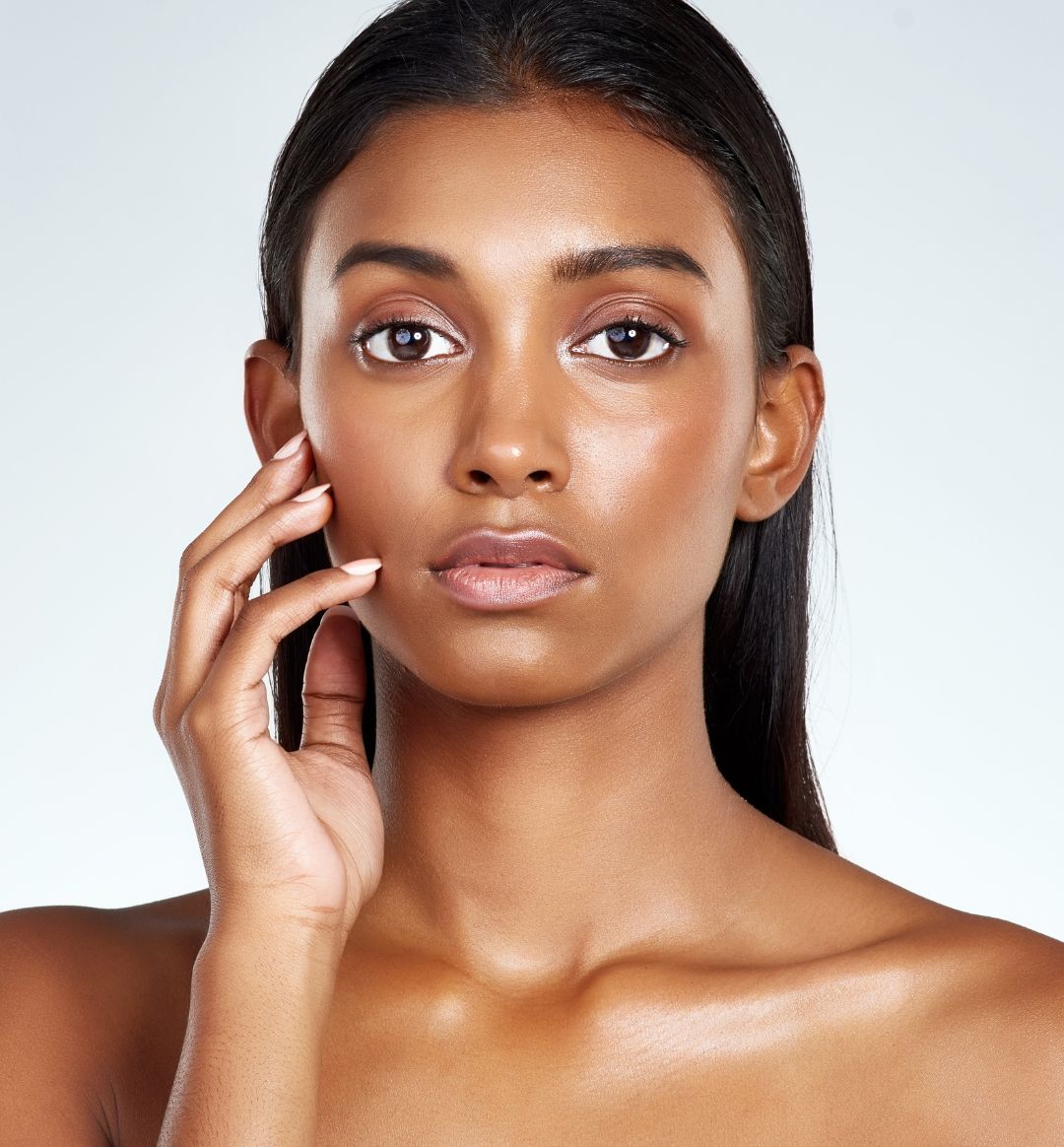 What Is the Skin Barrier and Skin Microbiome Function of Your Skin?
Our outermost layer or skin barrier protects our bodies from environmental stressors. Our skin does more than protect and just, well, keep everything inside and keep us from looking like a skeleton. Our skin barrier – adding to the jeepers, and creepers - is crawling with invisible life forms called microorganisms or microbes, such as bacteria and fungi, that make up our skin microbiome.
"Micro" means extremely small, and "biome" is a living community of organisms in a habitat. So, a "microbiome" is a tiny world of phantom-friendly fighters that aren't so spooky as they're an integral part of your health. Think of our microbiome as the first line of defense against an army of invading bacteria, harmful airborne pollutants, ultraviolet radiation, and infections.
Our skin microbiome with its trillions of microorganisms, which are mostly bacteria and other physical components, is responsible for protecting our skin from pathogens, controlling skin immunity, and nutrient absorption, and supporting our skin barrier. In essence, a healthy barrier and microbiome trap moisture in and keep irritants and potential pathogens out.
When the skin barrier and skin microbiome are happy and in balance, you have a hydrated, happy, and glowing complexion.
What is Oxidative Stress?
Now that our skin barrier and microbiome are in sync and we have happy healthy skin, what happens when air pollution and these phantom menaces keep terrorizing our skin? Air pollutants damage the skin by inducing oxidative stress. This skin "stress" could be issues ranging from aging to age spots, and it can naturally occur within our bodies and occur from environmental stress.
Consider our skin cells like rowdy reality TV stars: there's always a troublemaker in the bunch, spreading rumors and causing feuds. The free radicals in our skin circulate electron pairs, causing drama that stresses out these otherwise happy people. Exposure to pollution and an excess of free radicals leads to oxidative stress that causes skin damage among other issues.
Newsletter
Subscribe
for more blog updates and exclusive discounts
How Do Air Pollutants Affect Your Skin?
Some oxidative stress is part of a normal biological process, but a lot of it is a direct result of pollution and sun exposure. Frequent exposure to pollution, UV rays, and a build-up of free radicals come into the 'reality' family and make double trouble, causing even more drama that stresses out the otherwise happy people peacefully co-existing and minding their own business.
This daily onslaught of environmental damage leads to skin damage. Oxidative stress contributes to skin damage and can speed up the symptoms of aging, cause cellular death, and worsen skin conditions such as eczema, psoriasis, and contact dermatitis. Pollutants have also been linked to inflammatory conditions, and reactive, redness-prone skin. This can also trigger acne breakouts and clogged pores.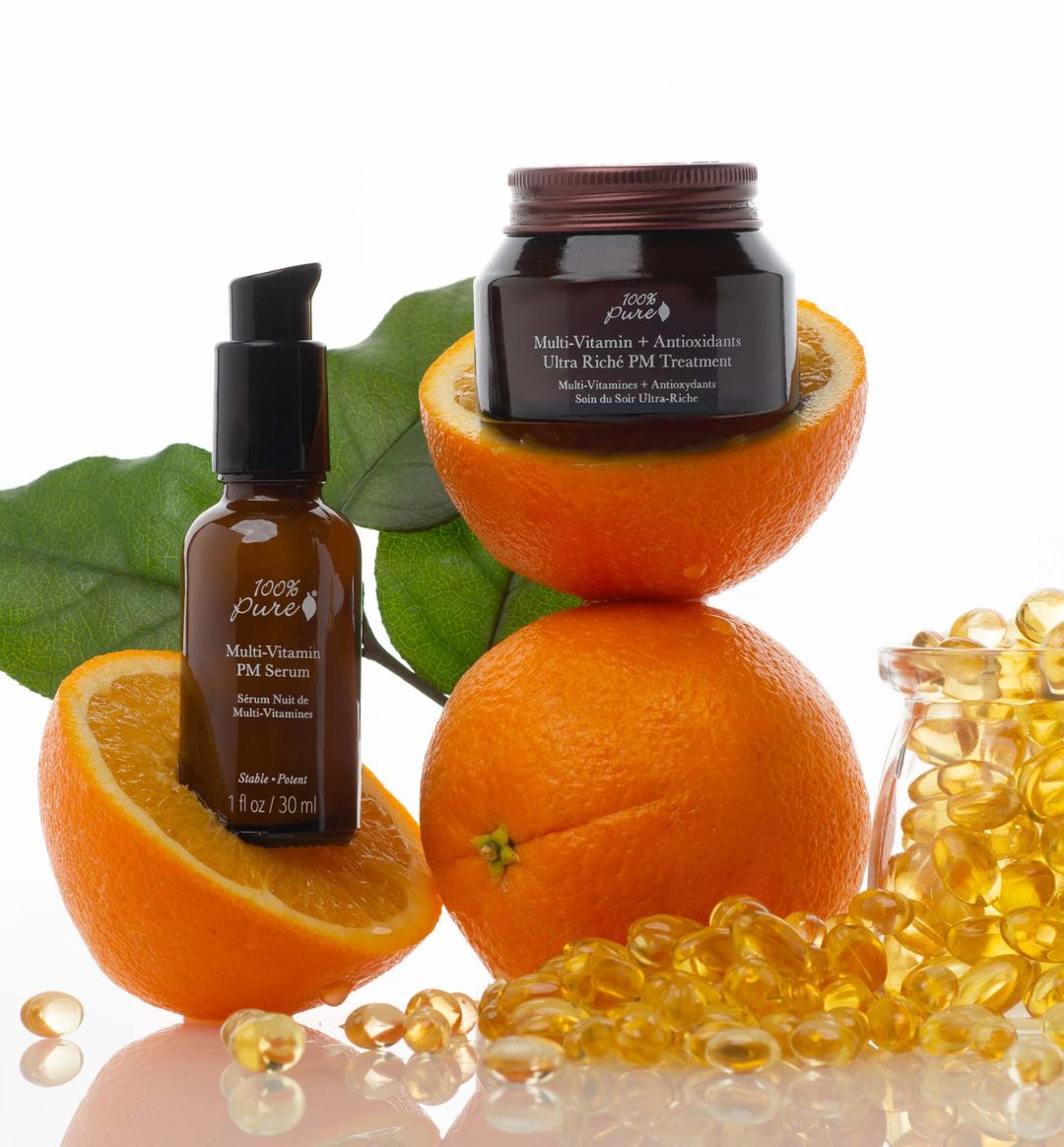 How Can You Protect Your Skin from the Harmful Effects of Pollution?
Before you spend money on a hazmat suit to go outside, you may (hopefully) already have one or most of the best effective skin protectants in your home - or you're just a few clicks away (hint, our links) to a little skincare revamp with products to help protect your complexion from the effects of pollution.
#1. Sun protection

Wear both a face SPF lotion and body sunscreen DAILY! That's right – trade your chemical, reef-killing formulas for natural, nourishing, and protective sunscreens – and find out which sun formula best suits your skin!
#2. Antioxidants

Use skin care products filled to the brim with anti-pollution ingredients that interrupt the cascade of damage. Look for products formulated with antioxidants that interrupt the process of pollution's effects on the skin. Many natural ingredients that have powerful antioxidant properties include green tea, aloe, yerba mate, vitamin C, and grapeseed oil to name a few.
You've probably seen all these all-star antioxidants on our labels and more as they are cell damage busters. They fight oxidation by blocking free radicals from contacting and disrupting happily partnered electrons and that content family we have going.
#3. Skin regenerators

While you're catching your much-needed and deserved Zzzs, this is your skin's chance to heal and regenerate from the real drama and outside hoopla that affects our precious dermis and microbiome. For a nighttime routine, be sure to incorporate retinol, CoQ10, and niacinamide, which stave off free radicals and prevent skin damage, along with helping your skin to heal itself while you dream.
#4. Healthy lifestyle

Free radicals can cause cellular damage throughout your body, so you'll want to take a multi-pronged approach to fight them. Let's fight free radicals from within by:
Consuming antioxidant-rich foods and drinks (such as red-pigmented berries, citrus fruit, leafy greens, and green tea)
Limiting your consumption of refined carbohydrates, fried foods, and sugary foods
Getting enough exercise each day
Taking steps to manage stress
And, you probably knew this was coming, wear both a face SPF lotion and body sunscreen DAILY!
Over the years, an increase in environmental pollution has had major effects on the skin! What our skin needs is a consistent, proactive defense against air pollution year-round because the effects of air pollutant damage are a year-round "real" phantom.
What's best for our skin is to supplement natural skin functions with antioxidants and UV protectants that fight oxidative stress, reduce the speed and appearance of aging, and contribute to balanced skin overall. Luckily, there are natural skincare ingredients and simple lifestyle changes that can help ward off the effects of air pollution on the skin!
We carefully hand-select products based on strict purity standards, and only recommend products we feel meet this criteria. 100% PURE™ may earn a small commission for products purchased through affiliate links.
The information in this article is for educational use, and not intended to substitute professional medical advice, diagnosis, or treatment and should not be used as such.
Sign up to our email newsletter for more blog updates and exclusive discounts.
< Older Post | Newer Post >