Beauty & Testing, 100% PURE's practices
Posted on January 12, 2023
Written by: 100% PURE ®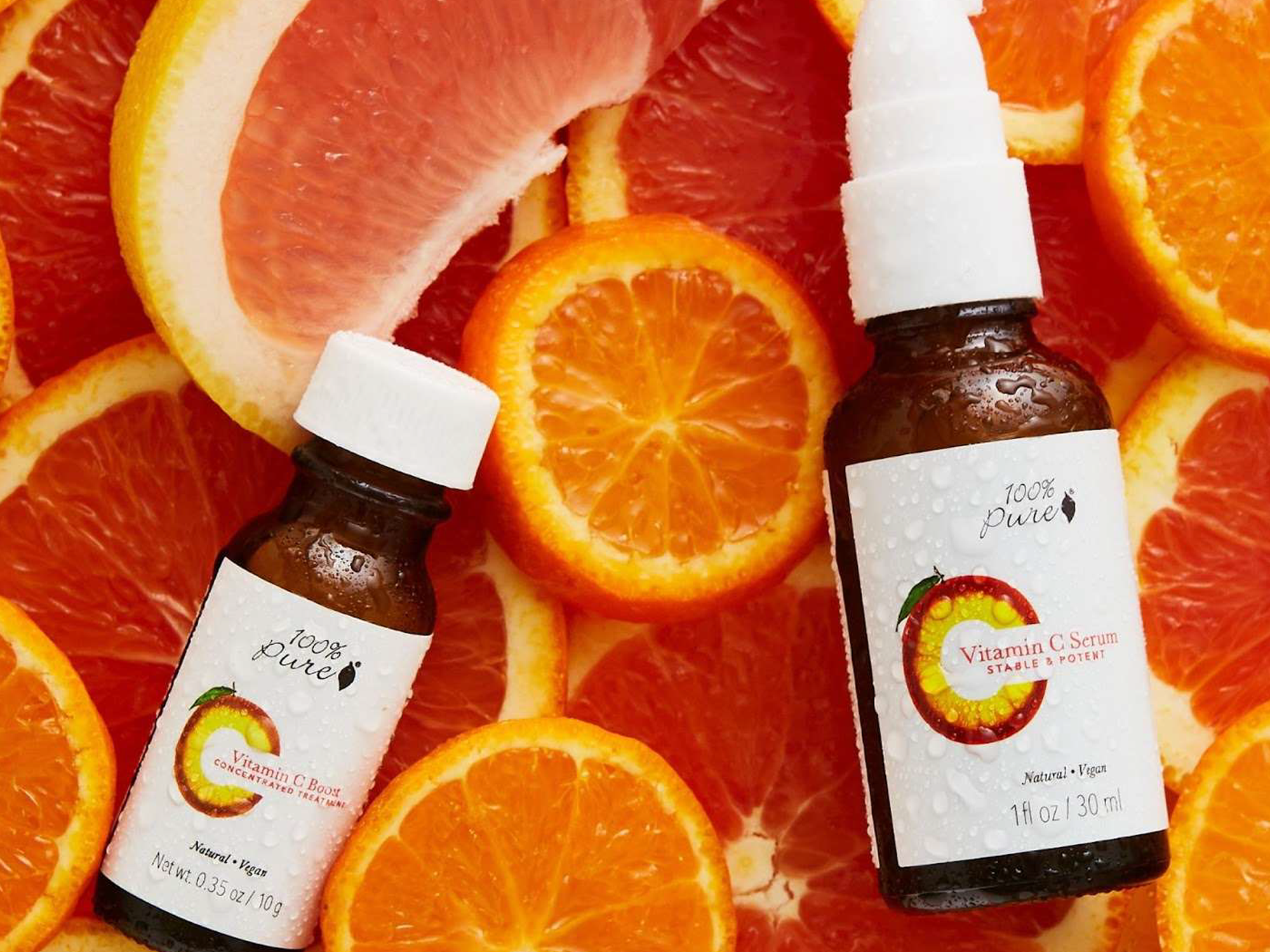 At 100% PURE we take pride in our testing practices to ensure that we are producing the healthiest and most toxic-free formulas for our customers. Our commitment to animal welfare means that we will never, EVER test on animals – and that our products will always be certified cruelty-free. When it comes to our ingredients we go through a painstaking process to avoid animal-sourced ingredients and opt for vegan, cruelty-free alternatives.
We once did an Instagram Live with Brian Underwood, the beauty director of Oprah Magazine and he said something on that Live that shocked us. For a natural beauty story, he sent thousands of "natural formulas" to a 3rd party lab to get tested, and 100% PURE (+ 1 other beauty brand) were the only ones who had what we said we had and didn't have anything else that wasn't listed on the ingredient list. Unfortunately, there are a lot of greenwashing and fake natural beauty claims within the industry but with absolute certainty, we are truly and forever committed to being 100% pure.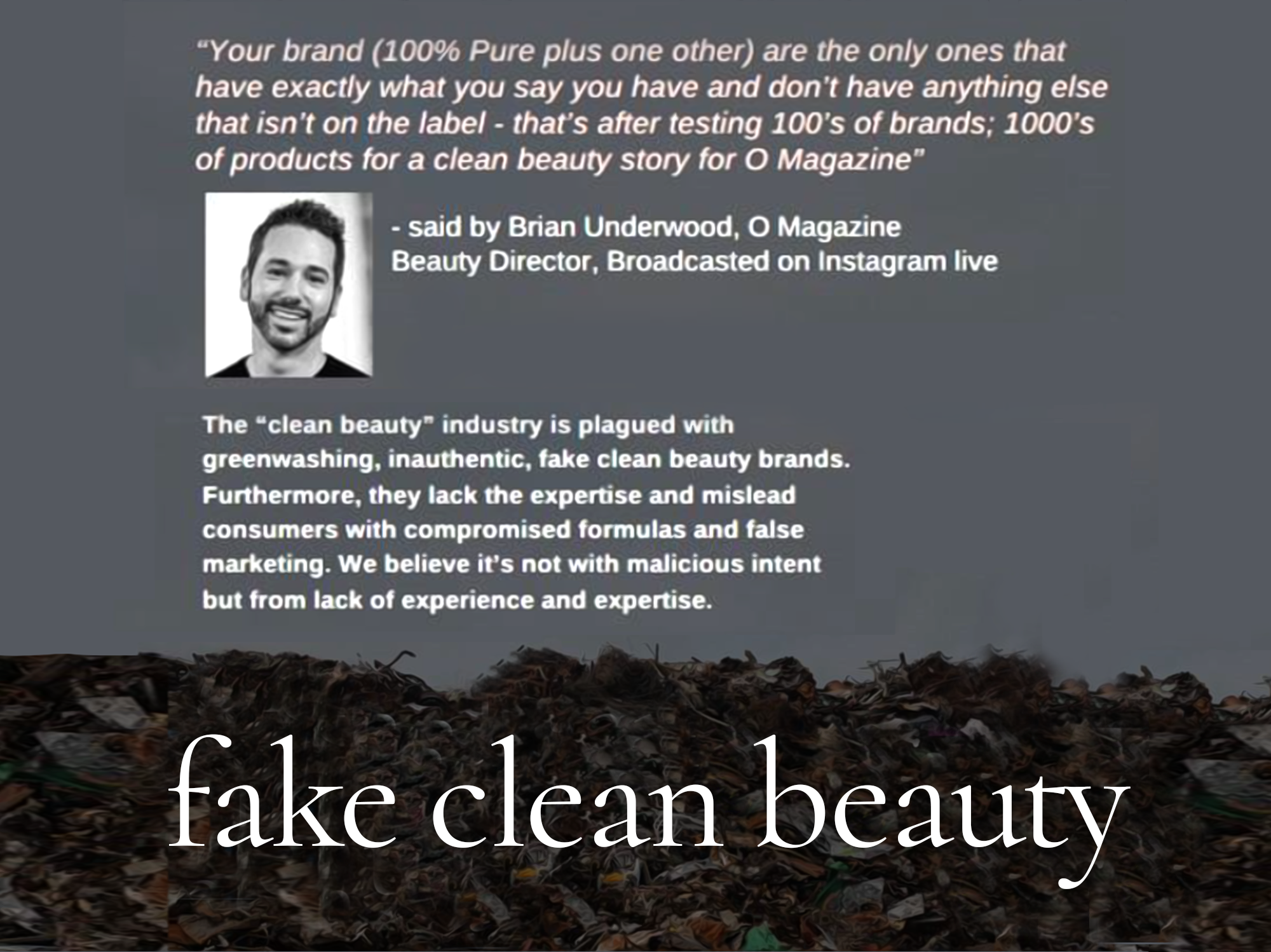 Our Ingredient Testing Process
As pioneers in the natural beauty industry, we want to be clear with you about how we test our ingredients. Even if they are natural, they can still react to each other in irritating or harmful ways. The image below outlines our "9-Step Testing Process" that we use to make sure we are creating safe and effective products for you.
Newsletter
Subscribe
for more blog updates and exclusive discounts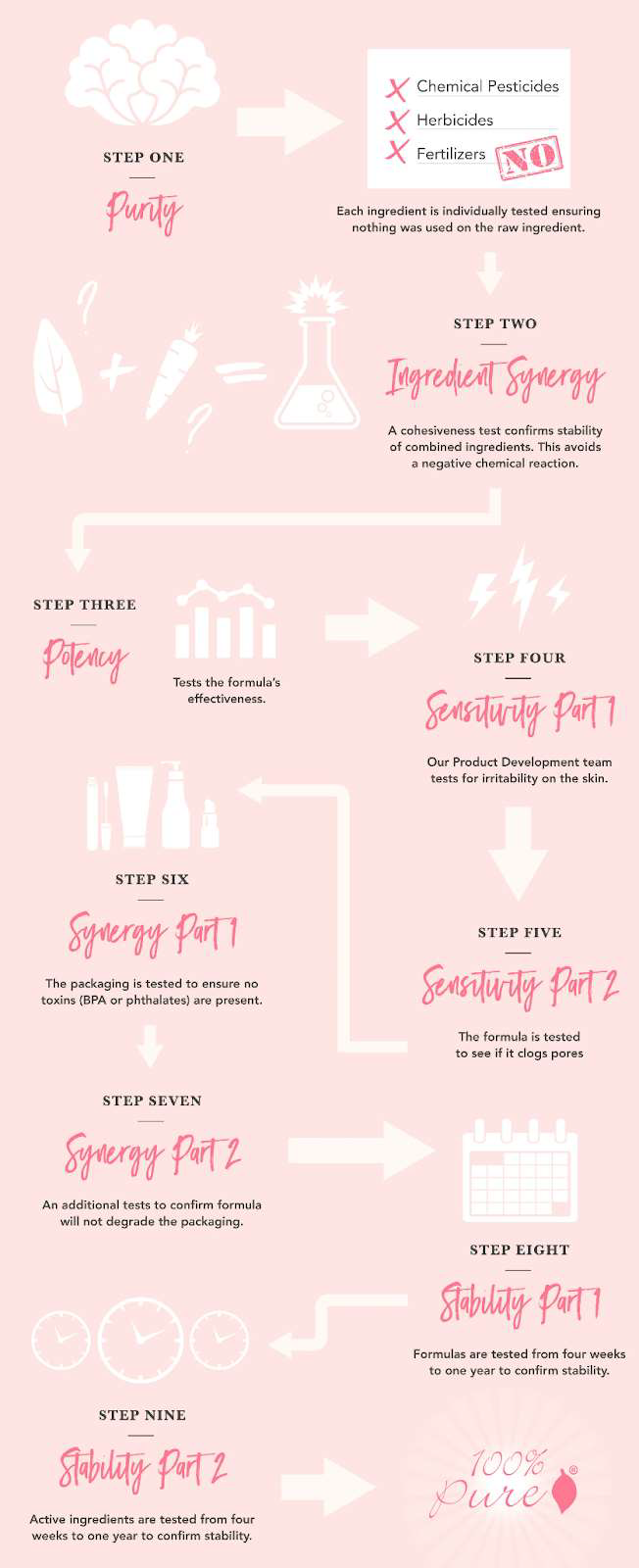 We start out by making sure that the ingredients we use are free of synthetics, chemical pesticides, herbicides, and fertilizers. After combining ingredients, we test for their stability to avoid negative chemical reactions. Once we have made sure our ingredients safely blend together, we look at their efficacy to see whether our product accomplishes what it says it will do and whether the right percentage of active ingredients are performing as they're supposed to.
In addition to our ingredient testing our packaging is also tested for contaminants such as phthalates, BPA, and flame retardants and we'll soon start testing packaging for fluorinated compounds (PFA's). Another component of our testing process includes ensuring that our formulas are stable and that our packaging does not corrode or leak into the formulas.
We hope that you recognize the effort we make to create a better planet for us and the animals that live on it, all the while making products that keep you looking fantastic. So continue to be diligent in the products you choose and remember that 100% PURE will never claim something that isn't true because the humane choice always comes naturally to us. 100% PURE has always been and will always be 100% cruelty-free.
We carefully hand-select products based on strict purity standards, and only recommend products we feel meet this criteria. 100% PURE™ may earn a small commission for products purchased through affiliate links.
The information in this article is for educational use, and not intended to substitute professional medical advice, diagnosis, or treatment and should not be used as such.
Sign up to our email newsletter for more blog updates and exclusive discounts.
< Older Post | Newer Post >