Is Silicone In Skincare Bad for The Skin? Let's find out!
Posted on October 27, 2022
Written by: 100% PURE ®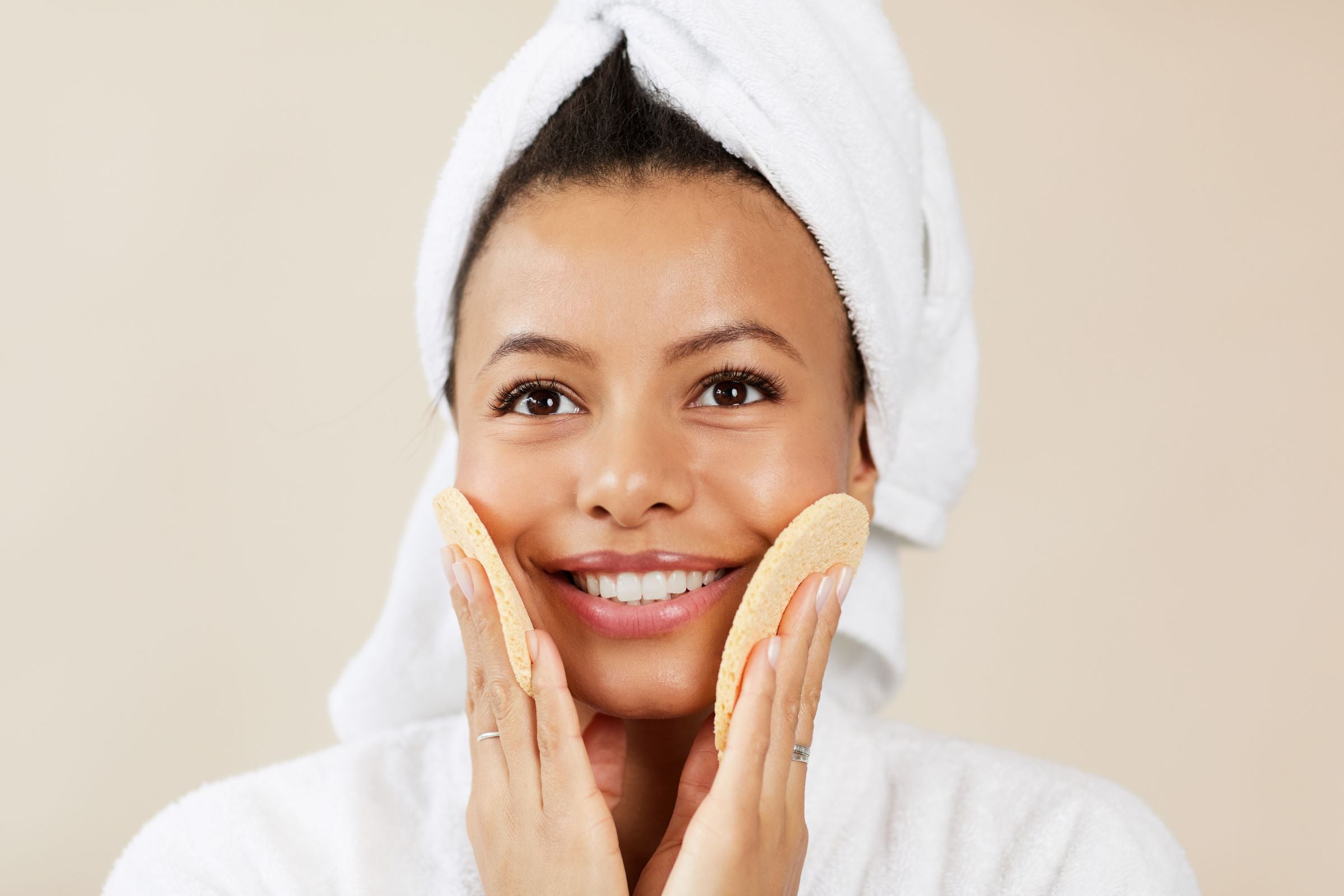 If one thing is for sure in skincare, it's that clean beauty is a never ending pursuit, and we're learning new things about it every day.
And as we learn, we as consumers are constantly adjusting our standards in order to make the most ethical, sustainable, and healthy choices for our skin.
Parabens are an excellent example in this case. As we now have a better understanding of the dangers this once-prevalent preservative and the dangers it may possess for our bodies, fewer and fewer brands are choosing not to incorporate them into their products. Similarly, we now recognize how stripping alcohol can be on skin, when only 20 years ago, we were all dousing our skin with alcohol-based toners.
While the avoidance of many different ingredients have been agreed upon by experts as best left out of your regimen, there are some still up for debate. Case in point: silicones.
On one hand, there are parties who might tell you that silicones in skincare are a match made in heaven. Then, there's the strongly opposed group, who will tell you that silicones are dangerous to use on skin, and that they can cause a myriad of problems such as clogged pores, acne, and irritation.
And as a brand with a strong stance on earth-derived, skin-loving beauty products, it's time we give our own take on these controversial questions: are silicones in skincare bad, and are they something we should avoid?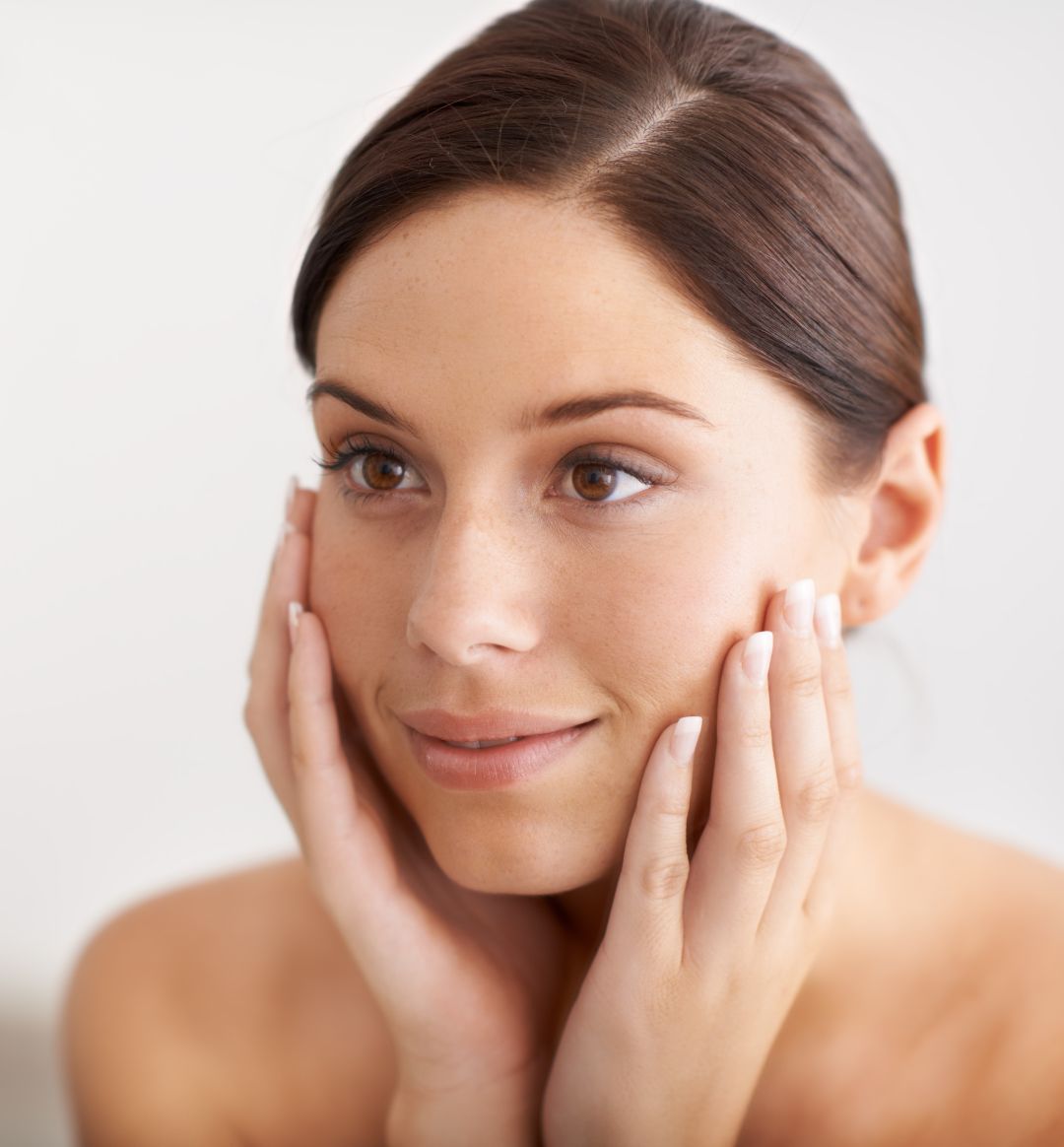 What Is Silicone in Skincare?
So what, exactly, is silicone? And how is silicone used in skincare?
Silicone comes from compounds known as polymers. Polymers are made up of silicon and oxygen atoms, and they may sometimes include carbon and/or hydrogen.
Silicone is a popular material in skincare and beyond for a variety of reasons. For starters, it's highly affordable, and it's incredibly versatile.
In the case of skincare, however, silicone makes the perfect neutral base, since it possesses no active properties of its own. Silicone in skincare is also known for the following benefits:
Blending Abilities
Silicone in skincare is particularly popular for the way it improves other ingredients' consistency. Specifically, silicone gives a product more slip, which results in a silky-smooth, spreadable consistency. This is why silicone is so common in foundations.
Locking in Moisture
While silicone itself isn't a moisturizing or hydrating ingredient, it's known for having strong occlusive properties. This allows silicone to create a barrier on the skin that keeps water from escaping the skin's outer layer.
Smoothing out Skin
When applied topically, silicone is known for providing a quick plumping effect. This helps smooth out the skin's surface, creating a dewy effect that may even reduce the appearance of fine lines, at least temporarily.
Newsletter
Subscribe
for more blog updates and exclusive discounts
The Science Behind Silicones in Skincare
The main silicone in skincare and beauty are divided into two categories: volatile and non-volatile.
Volatile silicones, also known as cyclic silicones, are called such because they evaporate quickly from the skin's surface, leaving behind a texture that's silky smooth. Volatile silicones are non-irritating, and are often found in a variety of hydrating face serums.
Then, there are non-volatile silicones, which include the common skincare ingredient, dimethicone. Non-volatile silicones, also known as linear silicones, can vary greatly in terms of thick or thin consistency, but they're all known for their velvety texture and water-permeable finish.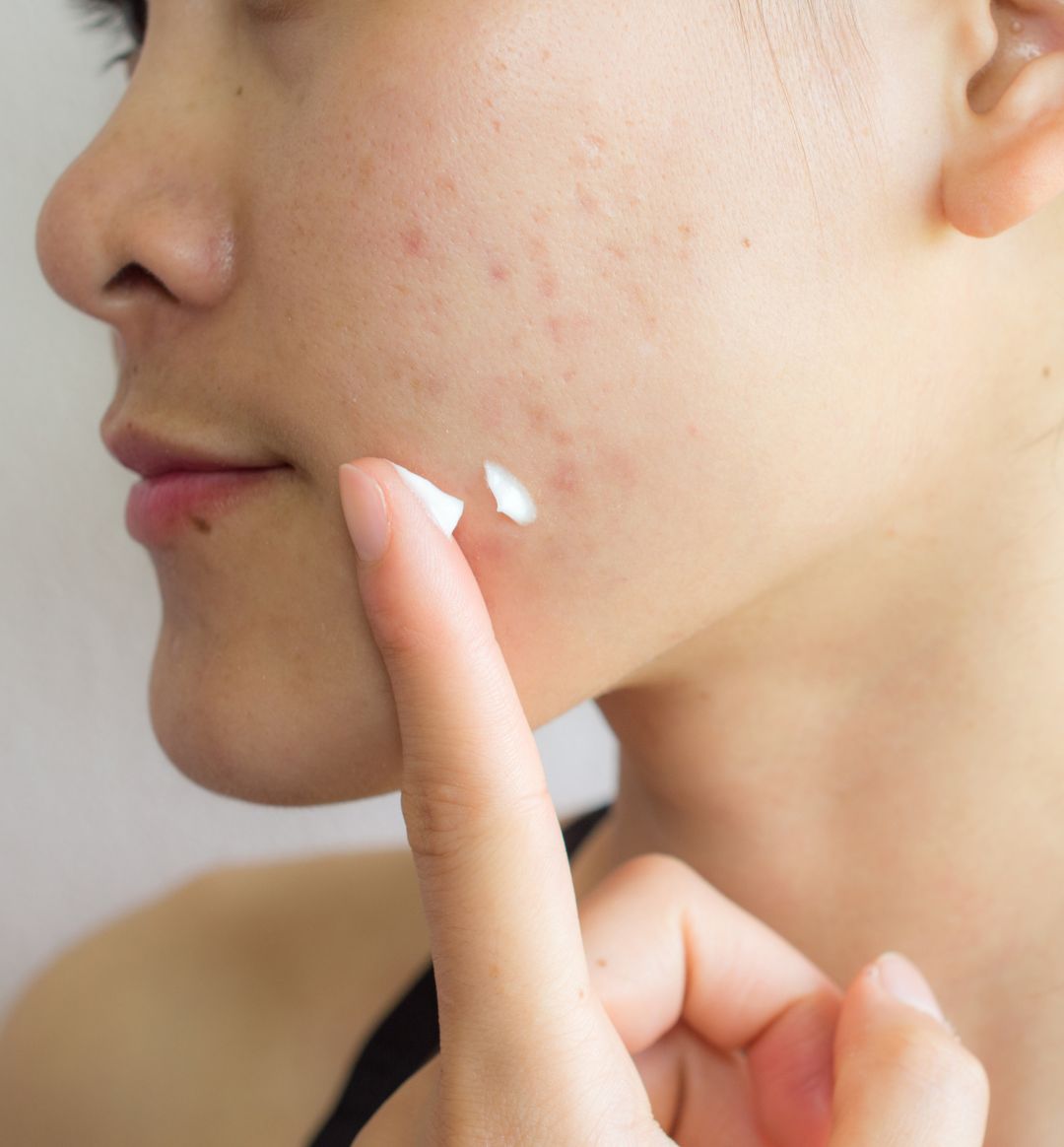 Do Silicones in Skincare Cause Acne?
Out of all of the questions we hear surrounding silicone in skincare, this might be the most common: do silicones clog skin?
It's actually most likely that silicone in skincare does not clog pores or cause acne. In fact, silicones are classified as non-comedogenic, meaning that there's no evidence suggesting that they clog pores.
On top of that, the molecules in silicones are too big for the skin to absorb them. And since silicones are porous, other skincare ingredients can pass through them.
That being said, silicone may cause breakouts on skin if not washed off after a day, but the same could be said for makeup or sunscreen.
Is Silicone Safe in Moisturizer?
One of the most popular forms of silicone in skincare is moisturizer. If you browse any shelf in the skincare aisle, you'll see silicones like dimethicone make a frequent appearance. This is because silicone is great for helping the skin stay hydrated.
While silicone doesn't provide any moisture on its own, it indirectly improves skin's moisture levels. This is because of the way the molecules of silicone form a barrier over the skin, locking in moisture to keep the skin more hydrated. You'll often find silicones in prescription retinoids, as they're great for keeping skin conditioned and moist to offset the flaking caused by this vitamin A derivative.
If you choose to wear a moisturizer containing silicone, just make sure to thoroughly cleanse your skin afterward to prevent them from clogging pores. For a thorough, non-stripping wash, we recommend double cleansing, which features a cleansing oil or balm, followed by a water-based cleanser.
If you don't stick to thoroughly washing off silicone-based products, you may run the risk of smaller silicones building up in the pore, which can prevent sebum and dead skin from properly escaping.
Is Silicone Harmful for the Face?
While it's not a perfect ingredient, silicone in skincare is generally safe for most people.
Silicones like dimethicone don't impact the upper layer of skin known as the epidermis, so it shouldn't permeate through the skin barrier. However, those with acne may want to discuss the risk of clogged pores with a dermatologist.
The biggest reason people avoid silicone in skincare is because of allergic reactions. While research does not indicate severely adverse reactions, those with a silicone allergy may experience burning, itching, swelling and redness.
When using any kind of new product on the skin, it's important that you first perform a patch test by applying a tiny bit of product on the wrist, arm or back of the ear, watching to make sure no irritation occurs.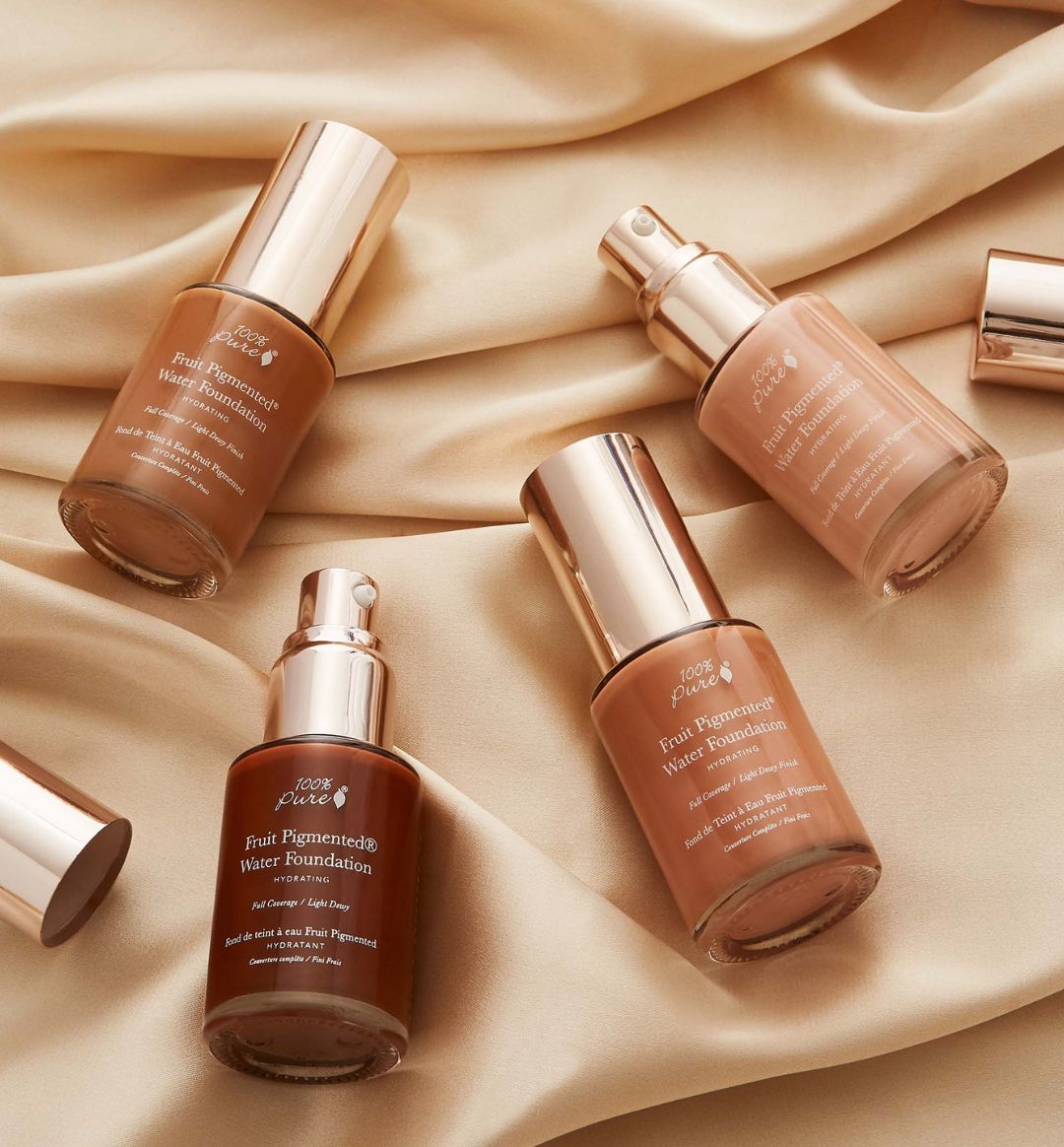 Why We Don't Use Silicones in Skincare
While there's a misconception that silicone in skincare is harmful to skin, it's actually considered a generally safe ingredient, as long as those using it properly cleanse their faces afterward.
But at 100% Pure, this isn't why we avoid using silicone in our products. For us, the environmental impact is a much bigger concern.
Silicones are often viewed as the lesser evil among plastics because they're mainly sourced from sand. Specifically, silicone is sourced from silica or silicon dioxide.
However, the extraction method of silicone from silica is anything but green. This method requires the use of carbon and hydrocarbons, which are derived from crude oil and gas, making it a synthetic substance.
On top of that, manufacturers of silicone typically leave their processing furnaces on, as turning them on and off ends up expelling more fuel. This results in more emissions in the air.
And because it's a synthetic material like plastic, silicone is not a biodegradable material, since it is impossible for microorganisms to break down. But unlike plastic, silicone doesn't break down into microplastics over the course of time.
When we formulate our skincare and beauty products, we take extra care in the ingredients we choose, and this is heavily based on the impacts they have on our environment. We're serious about minimizing our landfill output, and that means no silicones! Instead, you'll find natural, plant-based ingredients with similar qualities. Some of our favorite sustainable alternatives to silicone in skincare include jojoba seed oil, squalane, bamboo silica and squalane. You can find these ingredients in a ton of our products, including our Fruit Pigmented® 2nd Skin Foundation, our Multi-Vitamin + Antioxidants PM Eye Treatment, and our Fruit Pigmented® 2nd Skin Concealer.
We carefully hand-select products based on strict purity standards, and only recommend products we feel meet this criteria. 100% PURE™ may earn a small commission for products purchased through affiliate links.
The information in this article is for educational use, and not intended to substitute professional medical advice, diagnosis, or treatment and should not be used as such.
Sign up to our email newsletter for more blog updates and exclusive discounts.
< Older Post | Newer Post >