Posted on January 15, 2017
Posted By: 100% PURE®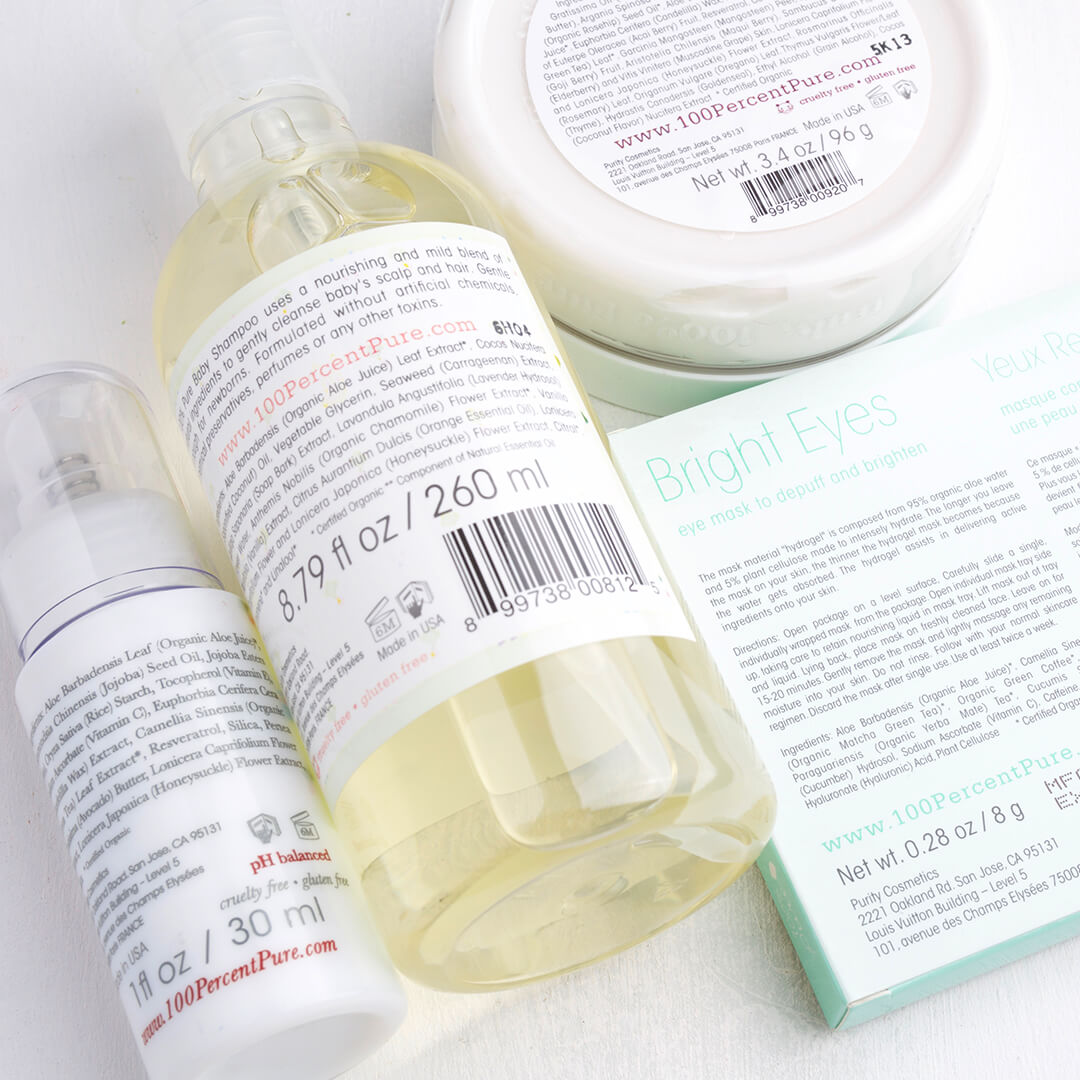 Did you know that the personal care industry's regulations haven't been updated in 75 years? Well, there's a new bill in Congress that, if passed, could help protect consumers from harmful toxins in cosmetics. Read below to learn about this historically important (and controversial) Act that may significantly impact cosmetic standards in America.
What it is:
In April of 2015, Senators Feinstein (D-Calif.) and Collins (R-Maine) introduced the Personal Care Products Safety Act. If the bill goes through, it would give the Food and Drug Administration (FDA) regulatory authority over personal care products. The FDA would be able to recall any product it deems as dangerous (currently they can only recommend voluntary recalls). In short, they could stop companies from selling unsafe products.
All registered owners, operators, manufacturers or processors of cosmetics in the U.S. would need to register their facility with the FDA. The collective annual registration fees would fund the program's implementation (approximately $20 million per year). Each company's fee would be determined by their own annual gross product sales. The FDA would only be allowed to use this money for cosmetic safety purposes.
Cosmetic companies would also submit ingredient statements to the FDA, including the amounts of each ingredient and any warning labels. This information would be available online and transparent to consumers--a big step toward truth in labeling and people's safety. Presently, full ingredient disclosure is not required. Any adverse health concerns associated with a company's products would be required to be reported to the FDA. Cosmetic firms would also have to adhere to Good Manufacturing Processes (GMPs) for their products that the FDA would create and standardize.
This bill would mandate that the FDA review the safety of five cosmetic ingredients per year. The first five ingredients to be tested if the bill passes are:
Methylene glycol - a form of formaldehyde recognized as a known human carcinogen and used in dangerous hair smoothing treatments.
Propyl paraben - a preservative linked to hormone disruption.
Lead acetate - a potent neurotoxin used in men's hair dyes.
Diazolidinyl urea - a preservative that releases formaldehyde.
Quaternium-15 - a formaldehyde-releasing preservative.
The FDA would have authority to take further action and create limits or restrict ingredients as necessary. Examples: requiring a warning label, restricting the use or amount of an ingredient, recalling a product, suspending a cosmetic's ingredient statement or a facility's registration.
Why We Care:
Currently, there is a lack of regulation for cosmetics in America. Most people aren't even aware of the chemicals they are subjecting their bodies to on a daily basis. The Environmental Working Group, a supporter of this bill and advocate for truth in labeling, reminds us that "...companies can put potentially dangerous ingredients into the products they sell without ever having to prove they are safe". EWG's research proves that, on average, 12 personal care products are used daily by women, exposing them to 168 chemicals. Men are exposed to 85 chemical ingredients every day. (EWG) The EWG believes that this bill, despite its flaws, is the best chance we've had in 75 years to ensure the safety of personal care products in America.
People in favor of the bill say the FDA has not done their part to ban endocrine-disrupting chemicals and that a government program for limiting toxins is long overdue. The U.S. has only restricted 11 chemicals from cosmetics. In comparison, the EU has banned over 1,300 chemicals from cosmetics that are known or suspected to cause cancer, genetic mutation, reproductive harm or birth defects. EU law requires pre-market safety assessments of cosmetics, mandatory registration and government authorization for the use of nanomaterials and prohibits animal testing for cosmetic purposes. (Safe Cosmetics) With the FDA reviewing only five ingredients annually, it would take 260 years to catch up to the EU. "The industry goal [in the U.S.] is to pass the weakest possible regulation that allows the industry to self-regulate chemical safety and to preempt the states from enacting chemical regulation," said the Safe Cosmetics Campaign's director Janet Nudelman.
Feinstein and Collins' proposed legislation obviously has its downsides; no bill is perfect. Besides the obvious cost of companies having to fork out fees to the FDA, some people opposed to the legislation believe the fees are disproportionately detrimental to small businesses. Some say this bill would add more rules and stifle creative freedom for independent businesses. The higher added costs could even bankrupt companies. One downside is that by imposing additional fees to manufacturers, this cost will likely trickle down and increase the price of cosmetics.
Yet another group concerned is People for the Ethical Treatment of Animals (PETA). They worry that the proposed bill's emphasis on more testing procedures may lead to more testing on animals. The bill itself seems a bit wishy-washy in some regards. While it fills some of the loopholes in our current system, it also adds new uncertainties.
If the new law passes, states would no longer be able to go above and beyond FDA regulation. Currently, California has higher product standards than the FDA; other states are planning to follow suit. Certain state regulations, including California Proposition 65, would be "grandfathered in", but ultimately the FDA would overrule future state laws. (Chemical Watch) This is one of the most debatable aspects of the proposed legislation. What's also interesting is that some of the nation's biggest chemical-laden cosmetic conglomerates are in support of this bill. It begs the question of why.
The Personal Care Products Safety Act may have its benefits, but it is not without the flaws. This is a small summary of a debatable bill that, if passed, could have a large impact...for better or for worse. Where do you stand on the subject? Comment below, get the conversation going in your community and voice your opinion to your Senators!
We carefully hand-select products based on strict purity standards, and only recommend products we feel meet this criteria. 100% PURE™ may earn a small commission for products purchased through affiliate links.
The information in this article is for educational use, and not intended to substitute professional medical advice, diagnosis, or treatment and should not be used as such.
Sign up to our email newsletter for more blog updates and exclusive discounts.
< Older Post | Newer Post >