Organic Nail Polish: A Safer, Healthier Choice for Your Nails
Rediscover Nail Care with a Natural Touch: It's Time to Embrace Organic Nail Polish
Posted on August 14, 2023
Written by: 100% PURE®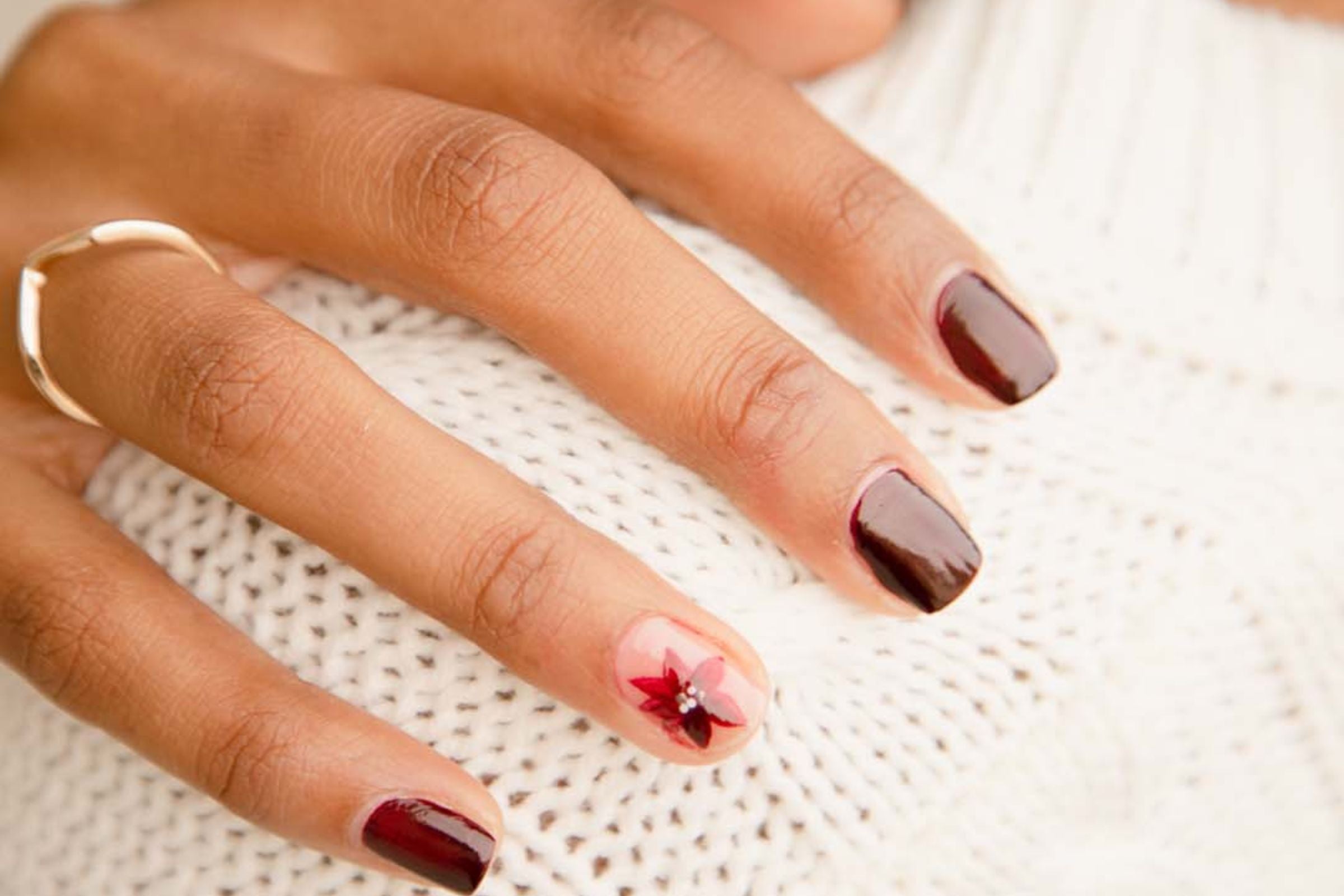 Too often we ignore caring for our hands in favor of facial, hair, or body treatments. While hands and nails may not be the very first thing we notice about someone, we do notice overall grooming habits, making them one of the most prominent indicators of self-care.
So why not enhance your look with a subtle shade of nude? Before you plop down in that salon chair, we've got some nail-biting news about nail polish. Like many conventional beauty products, nail color brands may not have the interests of our health in mind, bearing formulas with harmful ingredients.
We're always in support of our health-conscious fans – plus a beauty routine that's better for your body and the environment. We wholeheartedly encourage anyone who's in pursuit of a more natural manicure to make the switch to organic nail polish. We're here to give you a hand with that!
What's Lurking in Your Nail Polish?
As much as we love a freshly painted pair of fingers and toes, we need to point out what kinds of toxins we're putting on our nails. These harmful ingredients can infiltrate our skin, enter our mouths when we use our fingers to eat, and ultimately in our bloodstreams!
The top 6 most toxic nail polish ingredients include dibutyl phthalate, formaldehyde, toluene, xylene, parabens, and camphor.
Dibutyl phthalate or DBP, causes mild irritation of the skin and eyes after exposure and has a potential impact on developmental growth and the reproductive system. But consider this: how often we paint our nails or have them painted, and how long the polish is on our fingers and toes. It's easy to see how 'mild irritation' can become an issue over time.
Formaldehyde will be the most familiar ingredient to some of you, as a key component in embalming fluid – the harsh preservative used on corpses. When exposed to this chemical, many of us experience watery, burning, and/or itchy eyes and discomfort in the throat leading to coughing and wheezing. Long-term or repetitive exposure can lead to asthma and damage to the inner nose and throat lining.
Toluene is a chemical solvent found in tar and has a strong odor, similar to paint thinners. In moderate to large doses, the negative side effects impact the nervous system, immune system, lungs, and organs.
Xylene has not been verified as a carcinogen yet but has an immediate impact on the body. Side effects include headache, dizziness, nausea, and more.
Parabens are the umbrella term for several types of preservatives used in hair and cosmetics products. The most dangerous side effects of parabens are their ability to mimic the hormone estrogen in the body. But while additional estrogen doesn't initially sound serious, it can disrupt normal bodily functions, create harmful imbalances, and ultimately lead to tumors and cancerous cells.
Camphor is one of the ingredients responsible for nail polish's sharp, bitter odor, but it can also cause nails to become chronically dry, brittle, and discolored. Ultimately, none of these ingredients are safe for pregnant or nursing mothers, and the rest of us should avoid them if possible.
Decoding Organic Nail Polish
Organic nail polish is typically water-based nail polish made with natural ingredients. Unlike conventional nail polish, it's absent of the most common chemical culprits. Organic polish has become popular in the last few years because of health concerns associated with regular nail polish. Studies confirm that the chemicals in traditional polish can cause cancer and reproductive issues. Additionally, they are harmful to the environment.
The ingredients in organic nail polish have not been changed from their essential forms, and nothing has been added to them. The strong smell of nail polish is distinct and dangerous. Organic polish also lacks the strong odors of traditional nail polish that are distinct and dangerous. These odors are not present in organic formulas because the chemicals are what cause the smell.
We have a fairly comprehensive notion of the ingredients in nail polish that are toxic. However, the list of toxic ingredients is almost like a sliding scale. Generally, it's believed that there are ultimately the six harmful ingredients described earlier. But there are as many as 20 ingredients some companies will leave out, deeming them too 'toxic' for their formulas.
These brands will typically state themselves as anywhere from "3-free" to "7-free" to even "20-free", and the lists may vary depending on the brand. We proudly offer 20-Free nail polish, and we've set the bar high by offering cruelty-free and vegan polishes as the perfect mani or pedi glaze. More on that below!
Organic vs. Non-Toxic Nail Polish: What's the Difference?
Fortunately, we now have a greater understanding of common toxic ingredients used in nail polish. This has laid the groundwork for brands to purposefully omit them during production, resulting in the "-free" standard.
When we discuss what defines clean, natural nail polish, one of the best metrics we can use is how many "free" they are. This indicates a specific number of potentially harmful chemicals not included in the nail color formula.
Here's a rough roadmap, using some of the more common polish ingredients as examples:
5-free
Formaldehyde, toluene, DBP, formaldehyde resin, camphor
7-free
Formaldehyde, toluene, DBP, formaldehyde resin, camphor, ethyl tosylamide, xylene
9-free
Formaldehyde, toluene, DBP, formaldehyde resin, camphor, ethyl tosylamide, xylene, parabens, acetone
10-free
Formaldehyde, toluene, DBP, formaldehyde resin, camphor, ethyl tosylamide, xylene, parabens, acetone, TPHP, TBHP, gluten
15-free
Formaldehyde, formaldehyde resin, DBP, toluene, camphor, ethyl tosylamide, xylene, TPHP, parabens, bismuth, MIT, MEHQ, gluten, fragrance, animal derivatives
20-free
Formaldehyde, toluene, camphor, formaldehyde resin, xylene, parabens, fragrance, phthalates, dibutyl phthalate (DBP), ethyl tosylamide, triphenyl phosphate (TPHP), animal ingredients, methylisothiazolinone (MIT), hydroquinone monomethyl ether (MEHQ), gluten, palm oil, sulfates, bisphenol-A, acetone, nonylphenol ethoxylate
As mentioned, we've got a color guide to 20-free nail polishes in the shimmery, red, pink, or nude categories. No other nail polish, not even the cleanest formula, can adhere to 100% PURE's strict purity standards. This led to the creation of our nail polish sub-brand "Zer0", which includes 0/20 of the most common nail polish toxins.
Our natural nail color brand Zer0 is a trailblazing 20-free. We've taken particular notice of parabens, phthalates, formaldehyde, and toluene, which are known to cause skin irritation and potentially organ toxicity. As with every one of our products, we are committed to keeping Zer0's nail polish formula cruelty-free.
Treating yourself to a professional paint job, or even whipping out your nail polish stash and getting to work on your own is truly a luxurious, self-loving experience. A neat set of groomed, even nails is made that much better by a great pop of color for a date night or just a night to yourself!
Newsletter
Subscribe
for more blog updates and exclusive discounts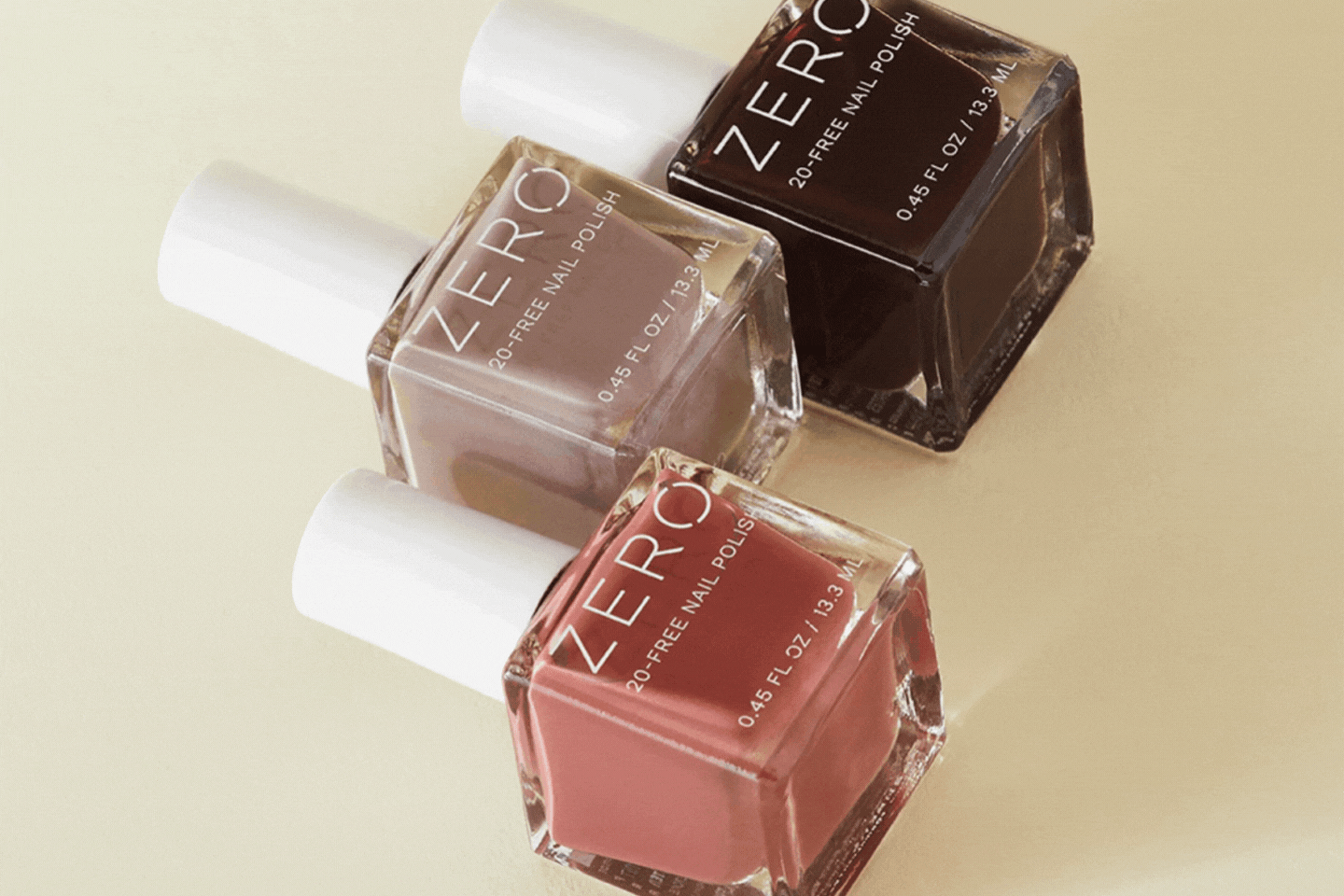 Date Night with Your Beau:
Practically nail polish royalty, red is a shade that will never go out of style. It looks stunning on any skin tone, comes in dozens of varietals, and makes for a safe go-to when you can't choose a shade for your manicure. That makes Crims-On with the Show Nail Polish the perfect opaque blood red to pair with your red vino during a dazzling dinner.
Ladies Lunch with Your BFFs!
Pinks are so posh and complimentary on most skin tones - those with undertones of pink or blue - but that doesn't mean warm skin tones can't wear them! On golden or olive skin, cooler pinks tend to pop, while warmer or more neutral pinks will enhance skin's glow. Choosing a pink polish is like choosing a red one: once you find "your" pink, it becomes your signature shade!
For your lady's lunch, skip toasting with the red, and go for a classic Rosé that will perfectly pair with a fresh set of Bubble Gum Nail Polish, which is a poppy pink to go with your peppy glass of bubble, conversation, and glee!
Natural Nude for the Office:
Can you ever go wrong with going nude – on your tips? We think not. Nudes are - you heard it here first - always the answer for the office. Not feeling the reds, pinks, or glitter? Nudes are safe, and reliable, and can be played up for a professional or glam look. Of course, without your caffeine right away before work, a set of Dune Try Me will suffice until your go-go juice is onboard too!
Night Out with the Ladies!
While a red polish is daring and bold, a buildable shimmer polish is the secret weapon in your makeup kit for a night out with the ladies. You can go barely-there shimmer, neutral shimmer, or full-blown shimmer dancing queen! These colors are perfect on their own but also make stunning top coats for solids.
Our holographic silver nail color in Graphite basically screams "wear me for the night!" This shimmery polish is perfect for anyone who wants to make a statement with their mani on the dance floor. Try it with your favorite silver jewelry for a trendy, monochromatic metal effect.
FAQs about Organic Nail Polish
Is organic nail polish long-lasting?
Yes, as long as you stick with quality organic polish brands (hint, hint)! The result is high-quality organic nail polish formulas that are long-lasting and look just as amazing as traditional formulas without health risks.
Are organic nail polishes safe for kids and pregnant women?
Yes, but again, as long as you go with a quality, organic polish brand with transparent ingredient labels. Try to stick with 20-free formulas to make sure you're going with the safest formula for you and baby or kid-friendly polishes.
Can organic nail polish strengthen my nails?
Since there are more natural ingredients in organic nail polish, your nails will benefit from growth and strength-wise. Use a Nail & Cuticle Oil that can help repair dry cuticles and strengthen brittle nails. Base Coat and Top Coat polishes over your organic polish will also help strengthen nails.
Is there a special remover for organic nail polish?
While acetone is known to remove days-old polishes seamlessly, it can have adverse effects. The good news is that there are a number of acetone-free formulas on the market, many of which are infused with nourishing plant-based extracts and vitamins that moisturize nails.
When it comes to making the switch to organic nail polish, you probably can tell that we're all in – tooth and nail! If the hands and nails are prominent features that people notice, why not present the perfect set that is not only perfectly approachable but safe for you and the environment?
We carefully hand-select products based on strict purity standards, and only recommend products we feel meet this criteria. 100% PURE™ may earn a small commission for products purchased through affiliate links.
The information in this article is for educational use, and not intended to substitute professional medical advice, diagnosis, or treatment and should not be used as such.
Sign up to our email newsletter for more blog updates and exclusive discounts.
< Older Post | Newer Post >