Nurture Your Locks with These Top-Rated Natural Hair Products
Discover the products that bring out the best in your locks
Posted on August 24, 2023
Written by: 100% PURE®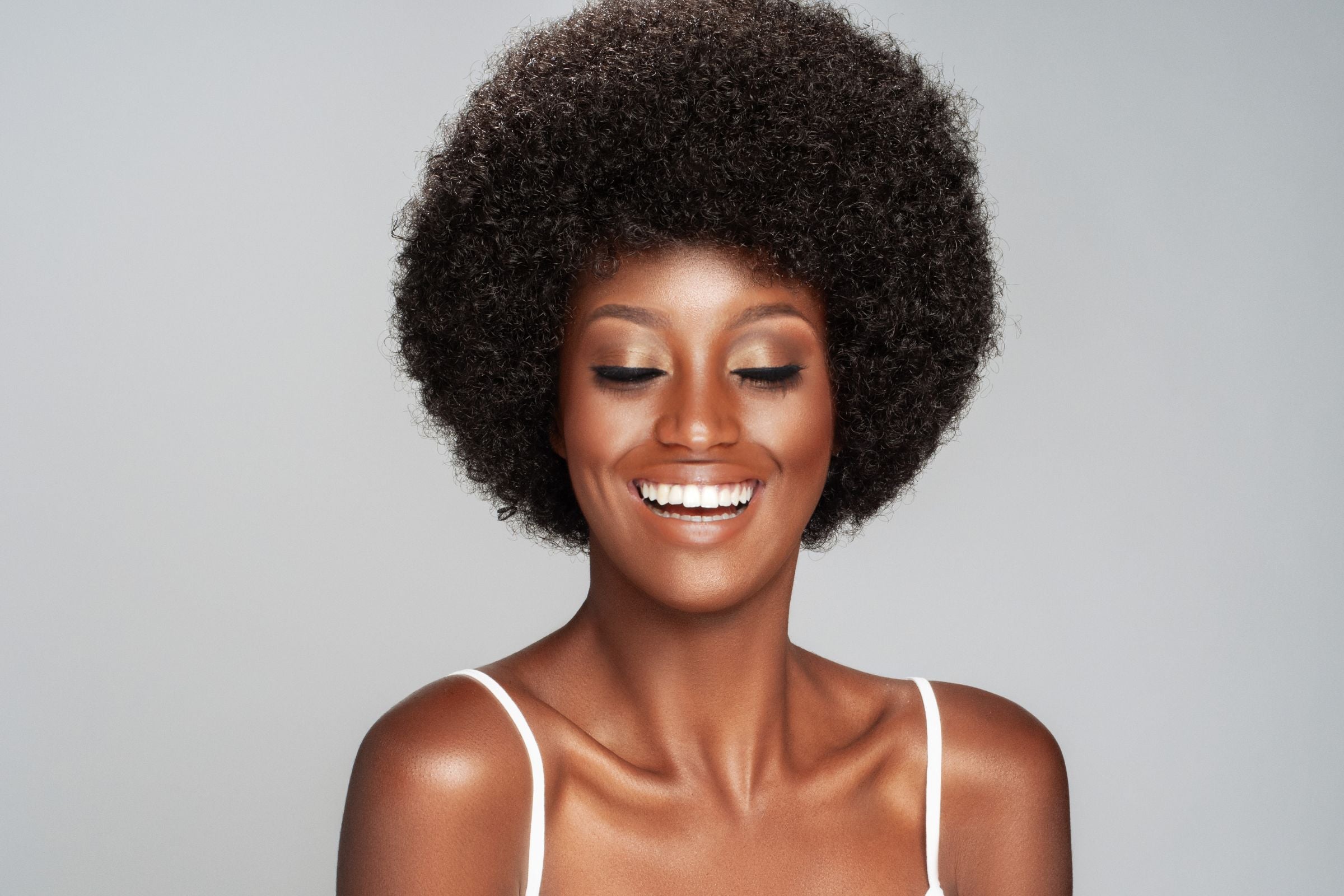 It's no secret that natural hair products have surged in popularity in the beauty and wellness industries - and for good reason! With increasing concerns about the harsh chemicals found in conventional hair formulas, many people are turning to natural hair products as a healthier and more sustainable alternative.
Call it a hair-olution, this growing trend or natural have care movement has gained momentum for lovelock individuals who embrace the lifestyle of natural beauty and is transforming the way people approach hair care and styling.
From adding more strength to repairing hair damage, natural hair products can do wonders in unlocking your strand's full potential. Read on to learn the benefits of natural care and what ingredients to look for when shopping for your hair type - plus the best natural formulas to hair-olutionize your locks!
Understanding Natural Hair Care
In recent years, there's been an upswing of people embracing the idea of taking care of their hair using products that harness the power of nature. It's not just a passing trend; it's a revolution that's transforming the health and wealth of hair care! So, what's the mighty appeal of natural ingredients?
With increasing concerns about the harsh chemicals found in traditional hair products, many people are turning to natural ingredients as a safer and healthier alternative. Natural hair care is made from ingredients that are derived from natural sources such as plants, herbs, and essential oils, along with hair-loving vitamins to nourish, repair, and strengthen strands.
Since what we put on our scalps (and skin) can be absorbed into our bodies, there are health advantages to natural hair products. As opposed to potentially harmful ingredients in mainstream formulas that can negatively impact your health, natural hair products harness the power of plant-based ingredients and scalp-loving botanicals with your health and heart in mind.
Traditional hair care products often contain synthetic chemicals and toxic ingredients that can have detrimental effects on the environment. These chemicals not only contribute to pollution during production and disposal but can also find their way into our waterways. On the other end of the strand, natural hair formulas are biodegradable and don't contain synthetic additives that can harm the planet.
From shiny, luscious locks to the peace of mind of environmental, hair- and health-friendly formulas, the benefits of natural products won't let hair down. And that's just the tip of the strand!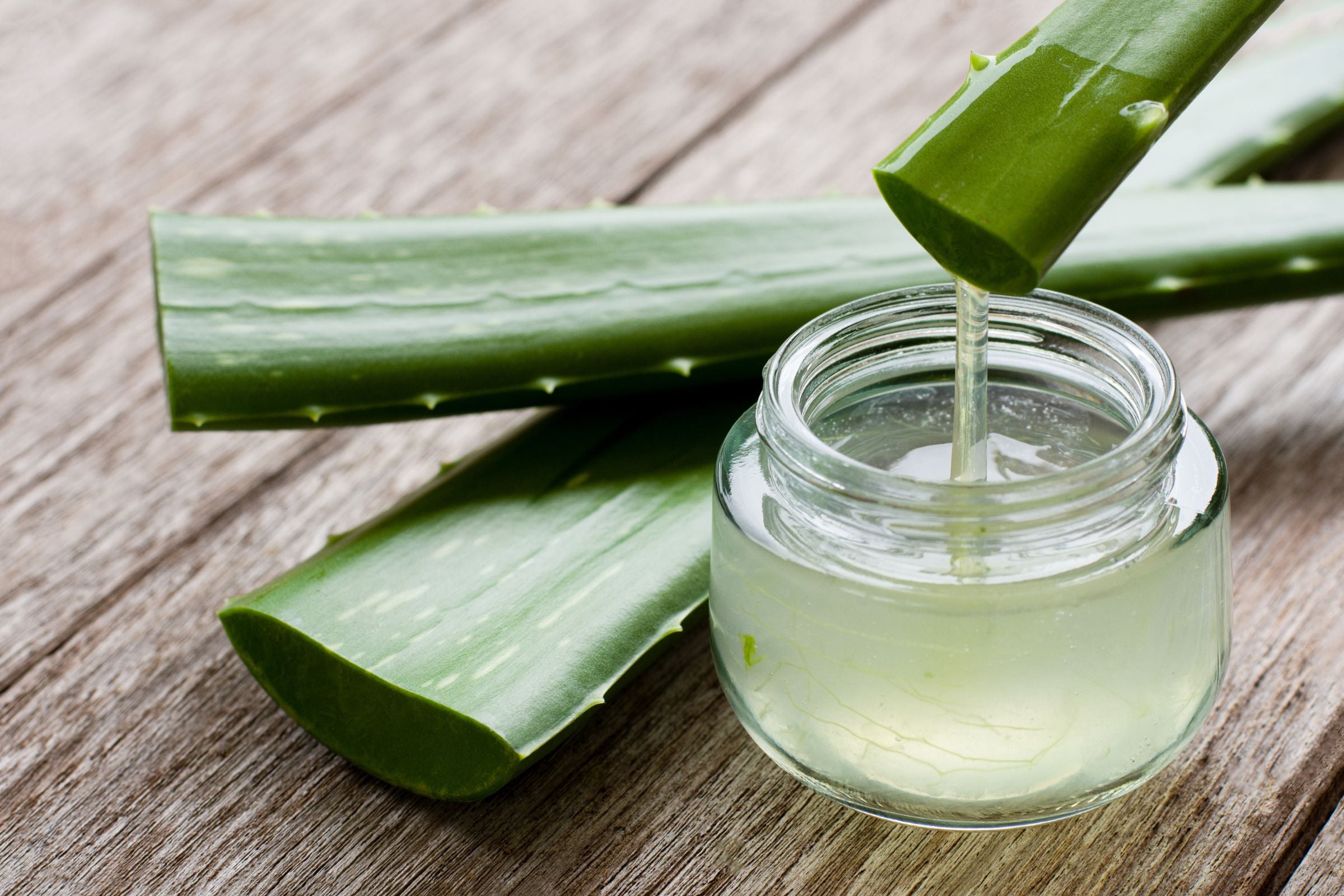 The Importance of Natural Hair Products
A happy scalp is to healthy growth as natural hair products are the keys to luscious locks. Whether someone is looking to start their natural hair journey or is seeking healthier options for caring for their locks, natural hair products have become a staple for many seeking healthier, long-lasting results.
Using products that are made from natural ingredients with no toxic chemicals can have various hair-tastic results for your strands. Let's check out the main benefits of natural hair products for the best hair of your life!
#1. No Harsh Chemicals
Natural hair products do not contain harmful irritants, chemicals, or toxic ingredients. With a focus on natural formulations, they infuse safe and healthy ingredients into your scalp and strands, promoting healthy growth and luscious locks.
#2. Perfect for All Hair Types
Traditional hair formulas often prioritize one hair type over others, resulting in damaged and unmanageable hair. But natural hair products don't mind any hair type. Since these formulas are made from natural ingredients, they are gentle on all strands and hair textures.
#3. Gentle on Hair and Scalp
A scalp is to hair as the soil is to plants; so naturally, the scalp is where we often make or break our biggest hair goals. Natural hair products use safe, gentle, nature-approved ingredients, like plant infusions and wholesome floral and nut oils. These formulas will deliver only TLC to your scalp and strands, creating hair-tastic results you can see and feel.
#4. Don't Cause Long-Term Hair Damage
The chemical culprits in traditional hair care can alter your hair's natural pH balance, which can cause long-term damage to your hair and scalp. Natural ingredients, on the other strand, maintain the pH balance of your hair and scalp, keeping it healthy and hydrated.
Now that we've addressed the benefits of natural hair products, it's easier to understand the shift towards natural hair options. Why leave your strands stranded and damaged with the harmful effects of synthetic ingredients in hair products? Traditional hair formulas often prioritize one hair type over others, resulting in damaged hair. These chemical culprits can also cause long-term damage and can alter your hair's natural pH balance, which can cause harm to your strands and scalp.
On the other strand, natural hair care products don't contain harmful irritants, promoting healthy and defined hair. These formulas cater to every hair type and texture. With a focus on natural ingredients, they are gentle on your scalp and hair. This leads to less breakage, less hair fall, and a more defined hair texture. Natural ingredients contain hair-loving essential oils and vitamins that can nourish and protect the scalp while promoting new, healthier hair growth. This is one of our top hair goals!
Key Ingredients in Natural Hair Products
When it comes to hair care, more and more people are turning to natural products to embrace and enhance their natural manes. Natural hair products need to feature effective, made-from-nature ingredients. These formulations prioritize using ingredients derived from nature, such as plants, minerals, and other organic sources.
Natural hair options boast a wide range of ingredients that are both effective and gentle on your scalp and strands. Here are some common ones you'll frequently encounter:
Rosemary:
For centuries, rosemary has been known for its extraordinary scalp and hair-strengthening abilities, as it nourishes the scalp to promote healthy cell turnover and improve circulation, helping new strands of hair to sprout more quickly. Additionally, rosemary can even help reduce scalp inflammation, relieve dryness and itchiness, and fend off dandruff.
Coconut Oil:
Coconut oil has gained immense popularity in the world of natural hair care and for good reason! Packed with essential fatty acids, coconut oil deeply moisturizes the hair, promoting hydration and reducing frizz. It also helps strengthen the hair shaft, preventing breakage and split ends.
All hair types will benefit from coconut oil. This divine oil does not weigh down the hair or make it feel greasy when used in moderation. Instead, it adds shine and luster to the hair, making it more manageable and vibrant.
Argan Oil:
Derived from the kernels of the Moroccan argan tree, argan oil is a versatile ingredient that has been used for centuries in hair care rituals. Argan oil is rich in antioxidants, vitamins, and fatty acids that moisturize, nourish, and protect the hair. It also acts as a natural heat protectant, shielding the hair from damage caused by styling tools. Argan oil also tames hair frizziness, fights breakage, and strengthens healthier hair growth for longer, voluminous locks.
Argan oil benefits all hair types. Despite the misconception that oil should be avoided by those with oily hair types, argan oil is lightweight and non-greasy, making it suitable for all hair types and textures.
Aloe Vera:
Aloe vera is a powerhouse ingredient known for its soothing and healing properties. When used in hair products, it acts as a natural moisturizer and conditioner, promoting hair growth and reducing scalp irritation. Aloe Vera's proteolytic enzymes repair damaged cells on the scalp, stimulating healthy hair growth and preventing hair loss. These enzymes also repair dead skin cells on the scalp, helping to combat dandruff and restore pH balance.
If you fear oily hair, fear not! Aloe vera does not make the hair excessively oily. Instead, it nourishes the hair follicles, resulting in healthier, shinier, and more voluminous hair.
Tea Tree:
We know tea tree oil to be an all-star with its anti-inflammatory and antimicrobial properties. With its antibacterial and anti-inflammatory properties, tea tree oil is often used to treat oily or irritated scalps. As a naturally antifungal herb, tea tree may help treat fungal scalp conditions. Irritated skin caused by issues like dandruff, cradle cap, and lice can all be treated with tea tree oil. With hair growth specifically, tea tree oil can help unclog hair follicles and promote hair growth.
If you're experiencing an oily or itchy scalp, tea tree just might keep those scalp woes at bay. For those needing some strand support, with hair growth specifically, tea tree oil can help unclog hair follicles and promote hair growth.
Newsletter
Subscribe
for more blog updates and exclusive discounts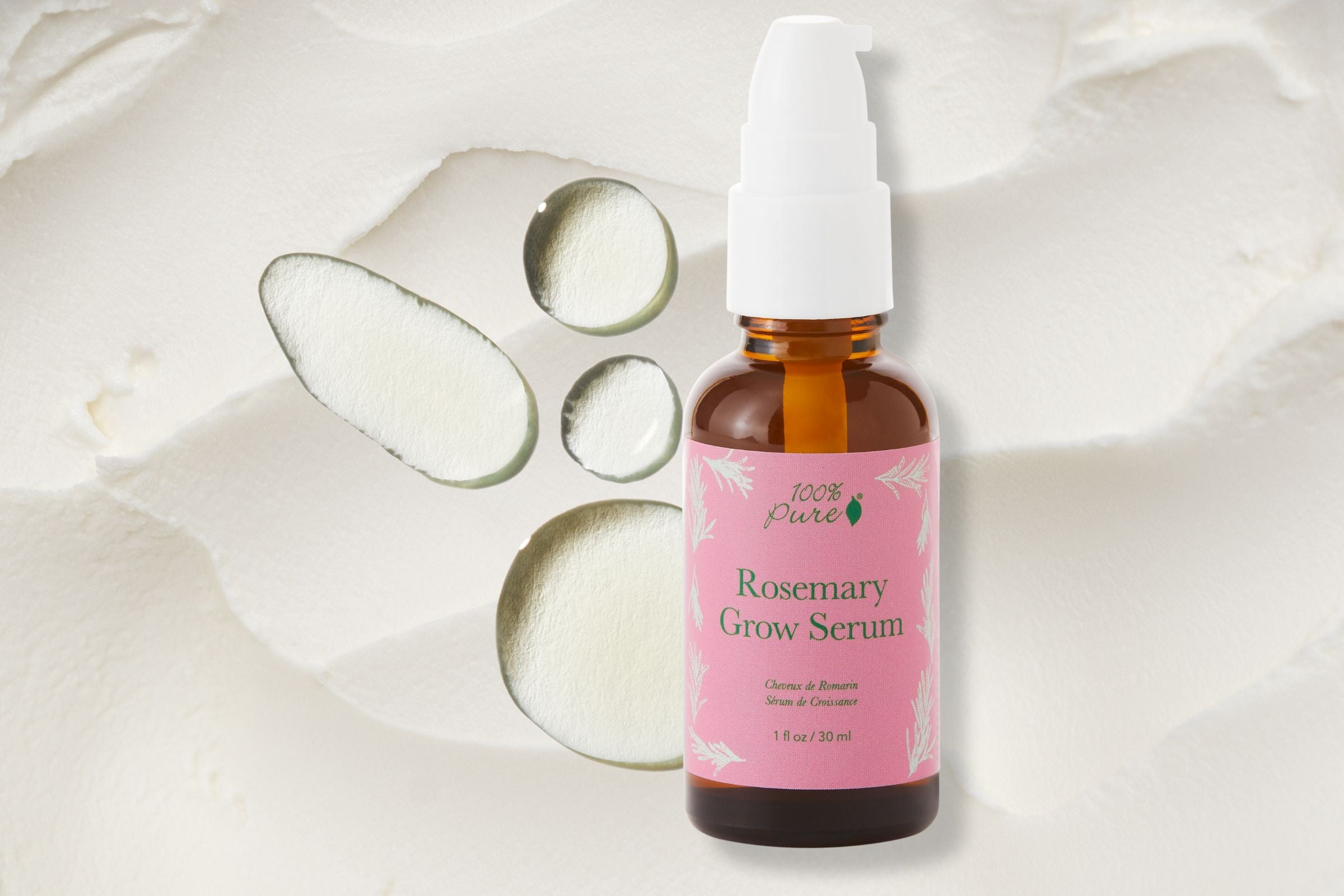 Review: Top-Rated Natural Hair Products of 2023
The quest for the best natural hair products has been gaining momentum in recent years as people become more conscious about the ingredients they put on their skin and hair. With so many options available, it can be overwhelming to decide which one to choose. A breakdown of several popular natural hair products can help shed some light on what each one offers and its key benefits.
From nourishing ingredients like argan oil and chamomile to cleansing agents like tea tree oil and kelp extract, these natural hair options can help restore and revitalize hair while being kind to both the planet and our bodies. By understanding the ingredients and benefits of each natural product, you can make an informed choice that supports your hair's health and overall well-being.
Yuzu and Pomelo Glossing Shampoo and Conditioner:
Bring your hair back to life with our hydrating and revitalizing yuzu and pomelo combo! Our shampoo and conditioner formulas effectively remove excess oil and buildup that may dull your hair, leaving it with a brilliant shine, bounce, and vibrancy. Infused with the degreasing power of yuzu and pomelo citrus and gentle coconut foam, this revitalizing pair is perfect for all hair types. It also features aloe and rose hydrosol to hydrate and nourish your strands, plus provitamin B5 and sea kelp to enhance volume and promote healthy growth. You can enjoy these benefits without worrying about damaging your color-treated hair since these formulas are sulfate-free, safe, and gentle!
Key Functions: Hydration & Nourishment
Recommended for: All hair types
Featured Ingredients: Yuzu & citrus extract, sea kelp, rose hydrosol
Kelp and Mint Volumizing Shampoo and Conditioner:
Experience a gentle purifying and invigorating hair wash with our specially formulated Sea Kelp and Mint Shampoo and Conditioner. Expertly crafted with powerful ingredients that promote bounce, body, and luster, our sulfate-free formulas revive and strengthen hair with the goodness of sea kelp, French sea salt, seaweed collagen, aloe, and rose hydrosol. Delicately cleansed with saponified coconut oil, this cleansing duo is gentle enough for color-treated hair and ensures unparalleled shine, texture, and moisture replenishment.
Key Functions: Volume & shine
Recommended for: All hair types
Featured Ingredients: Sea kelp, French sea salt, seaweed collagen
Honey and Virgin Coconut Restorative Shampoo and Conditioner:
Rejuvenate your hair from the inside out with our deeply moisturizing natural shampoo and conditioner. Our hydrating formulas include gentle cleansing coconut foam and intensely nourishing ingredients, leaving you with stronger, glossier locks. Our restorative formula promotes scalp health and hydration so you can feel confident knowing that your hair looks and feels beautiful. Plus, our sulfate-free formulas are safe and gentle enough for color-treated hair
Key Function: Hydrating, clarifying
Recommended for: Damaged, dry hair
Featured Ingredients: Aloe, coconut oil, honey
Burdock and Neem Healthy Scalp Shampoo and Conditioner:
Experience the ultimate hair care with our balancing shampoo and conditioner, infused with purifying ingredients that stimulate circulation and boost healthy hair growth. Our gentle formulas, crafted with burdock, neem, and nettle, soothe dryness, itching, and flaking, while deeply moisturizing your hair and scalp for a dandruff-free experience. Enriched with hydrating rose hydrosol and aloe, and fortified with vitamin E and provitamin B5, your hair will be left soft and strong. Safe and gentle enough for color-treated hair, these sulfate-free natural dandruff formulas are the perfect solution for gorgeous, dandruff-free locks.
Key Function: Balancing, purifying
Recommended for: Flakey scalps
Featured Ingredients: Nettle, burdock, neem
Our Pro-Vitamin B5 Smoothing Hair Serum doesn't have anything to hide in its ingredients list, because this formula is safe and non-toxic. We've found that a natural ingredient list goes a long way when it comes to personal care and hair health. This formula specializes in serving smooth and shiny hair, to help tame flyaways or repair stressed strands after a super-hot blow dry. It has a bright lavender scent and delivers vitamins and nutrients to thirsty, brittle strands. The result is hair that grows stronger with each use.
It's no secret that different hair types require different hair treatments, but all scalps benefit from some stimulation. And our favorite ingredient for promoting hair growth is rosemary oil. This essential oil is rich in antioxidants and anti-inflammatory properties that can help stimulate hair growth by improving blood circulation in the scalp, promoting nutrient delivery to hair follicles, and strengthening hair strands.
How to Incorporate Natural Hair Products into Your Hair Care Routine
When it comes to embracing your natural locks and unleashing the power of natural hair products, establishing a well-rounded hair care routine is essential. By incorporating the right products and practices into your daily regimen, you can nourish and enhance the health of your hair, while showcasing its unique beauty.
Let's check out how you can incorporate natural hair products into your daily routine for your best hair days!
Step 1: Choose the Right Products
Look for natural hair growth products that are suitable for your hair type and specific concerns. Not to blow our own horn, but 100% PURE is one of the best brands for natural hair care products.
Step 2: Cleanse Your Scalp
Start by gently cleansing your scalp by using Glossy Locks Grow More Shampoo. Made with mint, biotin, and green coffee, it deep cleans and clarifies the scalp without stripping or dehydrating hair. Or use one of the formulas above for your specific hair goals!
Step 3: Condition and Moisturize
Apply Glossy Locks Grow More Conditioner to nourish and moisturize your hair. Made with ginseng, green tea, biotin, and caffeine, it revitalizes dull-looking and lifeless hair. For different moisturization goals, we have a conditioner for you above!
Step 4: Fight the Frizz
Apply Multi-Vitamin Healthy Hair De-Frizz Serum and distribute it evenly through your hair. Made with vitamin C, biotin, and alpha lipoic acid, it effectively banishes frizz and flyways.
Step 5: Use an Everyday Serum
Take some drops of Rosemary Grow Serum and massage your scalp gently using circular motions. This Grow serum has been clinically proven to be as effective as prescription drugs that stimulate hair growth from active and inactive hair follicles for visibly increased fullness.
Step 6: Be Patient and Consistent
Natural hair growth takes time, so be patient and consistent with your routine. Results may not be immediate, but with regular use and a healthy hair care regimen, you'll likely notice improvements in the health and growth of your hair.
FAQs About Natural Hair Products
Are natural hair products always better for your hair?
Yes, natural hair products can make a major difference in your hair's appearance and health. They are typically free from harsh chemicals often present in conventional hair products that can strip the hair of its natural oils, which can lead to dryness, breakage, and other issues. Instead, natural formulas have ingredients that are nourishing and beneficial for the hair. These ingredients can help to soothe and moisturize the scalp, promote healthy hair growth, and enhance the hair's natural shine and texture.
How long does it take to see results from using natural hair products?
The timeframe for results from natural hair products varies by hair type and texture. Depending on scalp issues, like irritation or build-up, formulas for your hair concerns may take 2-3 weeks to put hair back into balance. This could also be true for color-treated hair.
Can I mix natural hair products with non-natural ones?
No, it's not generally a good idea. Conventional or non-natural formulas often contain harsh ingredients that won't pair or play well with natural ingredients.
Do natural hair products have a shorter shelf life?
Natural hair products often have a shorter shelf life compared to their synthetic counterparts due to the absence of chemical preservatives. However, natural preservatives like essential oils and vitamin E are added to extend the shelf life.
Are natural hair products suitable for colored or treated hair?
Yes, many natural hair products are safe for colored hair. However, it's crucial to read the labels and choose products specifically formulated for colored or chemically treated hair. Look for products that are labeled as color-safe or mention their suitability for dyed hair. Natural hair products that are free from harsh chemicals, sulfates, and synthetic dyes are generally considered safer options for maintaining vibrant, colored hair. Additionally, it's advisable to perform a patch test before using any new product on your colored hair to ensure it doesn't cause any adverse reactions or color fading.
Conclusion
In recent years, the popularity of natural skin care has risen significantly. Many people are questioning the ingredients in their everyday products and seeking out alternatives with natural ingredients. But can products with natural ingredients make a difference? The answer is yes.
Natural ingredients can provide a range of benefits for the hair, such as hydration, protection from environmental stressors, and anti-inflammatory properties. These ingredients are also often gentler on the scalp than synthetics, making them a great choice for those with sensitive scalps.
It's important to note that not all natural products are created equal, so it's essential to do your research and look for reputable brands that use high-quality natural ingredients. When chosen carefully, products with natural ingredients can be a game-changer for your hair care routine.
As you can see from our natural hair care guide, 100% PURE makes hair care simple. Hair care doesn't have to be a foreign language. Our ingredients are healthy and natural (often things you can eat) because we know that the best natural hair products and healthier ingredients mean a healthier you.
The benefits of using natural hair care products cannot be overstated. From promoting a healthy scalp and strands to preserving the environment, natural beauty has it all. So, make the switch today and see the difference for yourself. Say goodbye to harmful chemicals and hello to beautiful, healthy hair. And that's a hair-ray!
We carefully hand-select products based on strict purity standards, and only recommend products we feel meet this criteria. 100% PURE™ may earn a small commission for products purchased through affiliate links.
The information in this article is for educational use, and not intended to substitute professional medical advice, diagnosis, or treatment and should not be used as such.
Sign up to our email newsletter for more blog updates and exclusive discounts.
< Older Post | Newer Post >